New Headline News Article
Most Important We Have Ever Written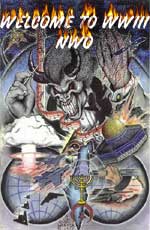 "World War III Will Be History's Greatest Lynchpin Event!"
Many major events are planned to occur just as World War III begins. Mankind will be systematically hit with unparalleled disasters of every kind as this scripted global war unfolds. But, none of these events will occur until the lynchpin called "World War III" is pulled.
And, they will all occur together. Not one planned event will jump ahead of the others. None will occur until they all occur together. Prophetically, it looks as though history has at least 10 years to run before World War III can begin.
You need not panic. This article is "one of a kind"!
---------- This Week's Hot News -------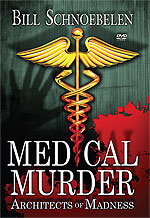 I. Learn how you can avoid the "Death Panels" in ObamaCare!
You may avoid being put to death in Obama's new health care system.
NEWS BRIEF: "How To Avoid The Obamacare Death Trap", by Bob Livingston, Personal Liberty, January 28, 2013
"It's very deceptive to call Obamacare socialized medicine. The law has nothing to do with healthcare. It's just the opposite. It's sickness care. The Nazis had their gas chambers and America has "medical care," which is the most sophisticated killing machine that demented minds can create."
This author is entirely correct. ObamaCare is really a way for the government to usher its sick and its elderly into eternity. A senior citizen these days cannot escape the mandate from the government to attend a conference on their own impending death. Whereas the emphasis in our old system of Health Care was placed on ways to heal and to return to normal life, the emphasis on ObamaCare is to ensure that the elderly and the sick elderly leave this life as soon as possible, so that their care will not burden the state.
If you don't believe me, just listen to this news segment.
"Obamacare is not healthcare. It has absolutely nothing to do with healthcare. It's a great transfer of wealth and population control with a ticket to the death panels when we are no longer considered productive citizens ... The medical establishment promotes sickness under the pretext of healthcare ... Despite denials by the elites, a government-run healthcare system ... will condemn millions of elderly and disabled Americans to substandard care and perhaps even to fatal rationing of medical resources."
The term "medical resources" should sound very ominous to you. Under this system, a person diagnosed with a terminal illness has no inherent right to receive whatever treatment is available; oh, no, an ill person must appear before a panel of "experts" to make their case that they should receive whatever the medical establishment has that might heal the illness.
Members of the panel are instructed to consider several factors in determining if the ill patient recieves treatment or if they will just be allowed to die.
1) The age of the ill patient
2) The overall health condition of the ill patient
3) The medical history of the biological parents of the ill patient
4) How long the patient might live after the procedure
5) How much more the patient might contribute to society after they are healed.
If the "death panel" concludes that the government is not likely to "get their money" back from a productive and healed patient, that panel is likely to deny the patient his or her access to life-saving medical treatment.
This system is Nazism revived at its theological core, so it will turn into Nazism in practice. But, then, the drive to this current New World Order is Nazism to its inner core (Read full details in NEWS1004, entitled "Parallels Between Nazism and Bush/Clinton/Bush/Obama New World Order")
So, how does a person beat ObamaCare so they can live to an age determined by God? As author Bill Schnoebelen reports in his DVD, "Medical Murder: Architects of Madness", people need to dramatically change their eating habits, their lifestyle, and their medical treatments. Bill shows you how you can accomplish all this in a very short period of time.
This next news story illustrates how the government plans to bring the family unit under its increasingly militant control.
NEWS BRIEF: "Psychiatry to label entire families with a mental disorder", Natural News, January 27, 2013
" In a stunning display of ignorance, researchers attempt to create a mental diagnosis that can be applied to entire families at once. 'Parental alienation disorder' was denied acceptance into the psychiatric bible, the DSM-5 in spite of 'intense lobbying' by supporters. This unofficial yet bold new disorder occurs to more than one person at a time."
This is Communism. Under the old-style dictatorship, Communist authorities would simply slap a label of "insane" on Christians because they believed that anyone who held to Biblical beliefs, and rejecting Communism, was insane. Therefore, authorities turned psychiatric wards into prisons. They also held the right to declare an entire family "insane" or "mentally incompetant".
"The trend in the industry, worldwide, is to expand the market for pharmaceuticals. By increasing the number and breadth possible medical diagnoses, more and more people have become mentally ill. More mentally ill people means more business for big pharma and psychiatrists."
Again, Bill Schnoebelen hits the nail right on the head in his DVD, "Medical Murder: Architects of Madness" as he spends considerable time proving that today's emphasis is being placed on "big pharma and psychiatrists" and he shows how you can beat the system on this struggle.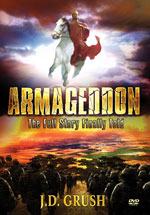 II. Israel is preparing to implement a 2-State Solution, but on her terms.
Watch Israel, for prophecy is being fulfilled there.
NEWS BRIEF: "Time has come for 2 states: Israel and Palestinian", YNET News, 1.29.13
"In about a month and a half Israel's 33rd government will be sworn in, and, regardless of the make-up of the next coalition, it must succeed in determining the country's borders."
The issues are literally life-and-death for the Jewish state.
"The issue of Israel's borders is the most important of all. Israel must separate itself from the Palestinians and determine borders that will secure a democratic, egalitarian, legitimate and just state that will maintain a Jewish majority for generations to come. "
Liberals have lied to you, saying that separating the Palestinians from the Jewish people will cause Israel to lose her Jewish majority, thus dooming the nation. The opposite is true; the only way for Israel to survive is to force the Palestinians out of Israel and into their own nation. The only question is whether Israel will force today's "House of Esau" back into Jordan, which is their natural historical home. If the pro-western government of Jordan falls to Islamic forces, Israel might very well use the Israeli Defense Force to force the Palestinians out of Israel and into Jordan.
Now, let us return to our featured news story.
"... we must first determine the geographic borders, and then address the rest of the pressing issues: Morality, equal share of the burden, basic rights, separation of religion and state and rule of law. We will not have welfare, education, equality or national resilience until we separate from the Palestinians. "
Bbile prophecy does, indeed, foretell that there will be two political entities at the very End of the Age, but Israel will annihilate the Palestinians lock, stock and barrel.
Read full details in NEWS2095, entitled, " LEADING ORTHODOX JEWISH SCHOLARS CONFIRM CUTTING EDGE TEACHING THAT TODAY'S PALESTINIANS ARE THE "HOUSE OF ESAU" (Obadiah 15-18)
Israel must divest itself from being responsible for the Palestinians.
III. America is turning her war attention to Central and South Africa as wars in Afghanistan, Iraq, Northern Africa and the Middle East wind down.
This move is in perfect accord with "The Pentagon's New Map" strategy.
NEWS BRIEF: "US takes war on al-Qaeda to N. Africa", YNET World News, 1.29.13
"New York Times says Washington aims to set up drone bases in northwest Africa to fight Islamist extremists' hold on region ... Washington aims to use the bases to bolster surveillance of al-Qaeda's operatives and affiliates in the region, as well as on other Islamist extremists, in a bid to fight terrorism's grip on the region."
"... the US Army is likely to set up a drone base in Niger, on the eastern border of Mali, where French forces are currently waging a campaign against al-Qaeda in the Islamic Maghreb, a military official told the American newspaper ... US Africa Command was also looking at an alternative location for the base in Burkina Faso, the official told the newspaper. "
Let us briefly examine the "Non-Integrating Map" within which America is leading the fight to destabilize the entire region, starting with entrenched dictators or religious extremists, in her effort to clear the way for the Club of Rome plan can establish Supernations #7 and #8.
The World Is On Fire In The 'Non-Integrating Gap'
If you have not read the two Headline News articles shown above, please take a few moments to do so now. We demonstrate that all of America's invasions of Afghanistan and Iraq and our drone wars in Yemen and Pakistan and all over this region and our pressure on entremched dictators, are all part of the "Pentagon's New Map Strategy" in this region of the world called the "Non-Integrating Gap".
While the Mass Media trumpets the propaganda lies as to why we are fighting in this region, the truth is found in these two articles above. America is spearheading the effort to destabilize this entire region so that these backward countries can jump-start into a modernization campaign that will bring their economies into the planned cashless system of the rest of the world.
Accomplishing this goal means that countries within the Non-Integrating Gap must be destabilized and entrenched dictators overthrown, so that modernization can begin and so that Supernations #7 (Northern Africa and the Middle East) and #8 (Central and South Africa) can one day be formed. This latter goal fulfills Daniel 7:7-8 where he is shown that, at the End of the Age, all nations of the world are reorganized into 10 supernations.
The Illuminati not only wants to reorganize the world into 10 supernations, they want these nations to be modern so their economies can function in a cashless system.
The wars in Iraq and Afghanistan are winding down, so the American effort is expanding southward to Yemen, to the Sudan, to Niger, and to Mali, just to name a few countries. Therefore, if military operations are moving southward in Africa, it stands to reason that military bases have to move south as well.
Our first featured article, above, shows this southward move, as does this article, below.
NEWS BRIEF: "US plans drone base in NW Africa", The Boston Globe, January 29, 2013
"The US military command in Africa is preparing to establish a drone base in northwest Africa to increase unarmed surveillance of local affiliates of Al Qaeda and other Islamist extremist groups that officials say pose a growing menace to the region. For now, officials say, they envision flying only unarmed surveillance drones from the base, although they have not ruled out conducting missile strikes at some point if the threat worsens."
Believe me, American officials will one day declare that the "threat" is worsening. That is the destabilizing plan for this region of the world. Where are these new bases to be located?
"If the base is approved, its most likely location would be in Niger, a largely desert nation on the eastern border of Mali, where French and Malian troops are battling Al Qaeda-backed fighters ... The US military's Africa Command is also discussing options for the base with other countries in the region, including Burkina Faso..."
"... in Niger on Monday, the two countries reached a status-of-forces agreement that provides legal protection to US troops in the country, including any who might deploy to a new drone base."
We are privileged to watch critical Bible prophecy being fulfilled -- Daniel 7:7-8 (NEWS2363)!
Please ignore the Mass Media on this far-reaching campaign in Northern Africa and the Middle East (Supernation #7) and in Central and South Africa (Supernation #8). Under the guise of "fighting terrorism", the Illuminati is destabilizing this entire region so the two supernations planned here can be established and established as cashless economies.
How many people will have to die for this vision to be realized? That is the somber question of the hour.
---
Best Values On The Net
Select From 102 Titles!
$9.99 DVD's - Up to 75% Off
Newest Additions to the $9.99 Category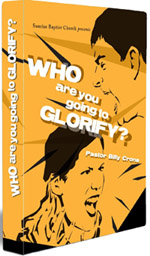 "Whom Are You Going To Glorify? How To Deal With Chronic Complainers"
by Pastor Billy Crone - 2-DVD Set
Regularly $19.99
This study, 'Whom Are You Going to Glorify' video reveals the hidden dangers of a life of constant complaining. Here you will see how Complaining Affects You, Affects Others, Affects the Gospel, and even Affects God.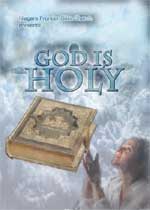 God Is Holy - DVD - 3-session DVD

Danger! Danger! The alarm has sounded! The American Church is under attack! The Body of Christ has fallen under a horrible epidemic where BELIEVERS IN GOD NO LONGER BELIEVE IN GOD!
Believe it or not, we now have Churches full of people who are living like they do not believe in God. Oh, they still say they believe in God, but half the time we act like He?s not there, betrayed by our lips and our actions. This is not only detrimental in our walk with God, but it keeps others from believing in God.
Christians are living like practical atheists because they do not know who God really is! 'God is Holy' shows us that some of the best ways to understand the Holiness of God is not to just look at a Hebrew or Greek word but to simply learn Scripture.
People of God, here are the facts. If the world is ever going to believe our message of hope, forgiveness, and love through Jesus Christ, then you and I must stop acting like practical atheists and start demonstrating by our lips and our lives that 'God Is Holy'. http://www.cuttingedge.org/detail.cfm?ID=1632
Also Visit our $4.99 Offers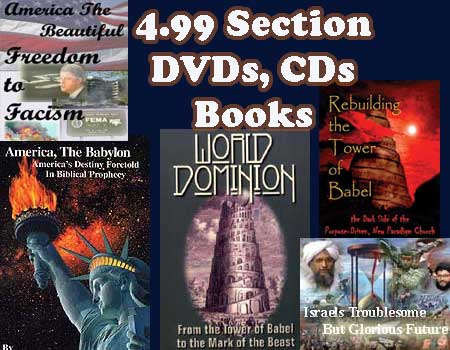 ---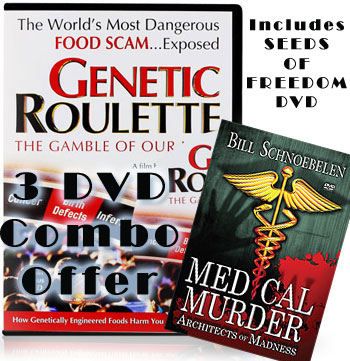 'Genetic Roulette' / 'Medical Murder': Two Sides of A Coin
Combination DVD Offer, 3 DVD Set
Regularly $44.94 if purchased separately
On Sale $29.94, Saving you $15.00
The stark messages in 'Genetic Roulette' and 'Medical Murder' are two sides of the same coin. 'Genetic Roulette' proves the scientific dangers inherent in Genetically Modified Foods. They demonstrate how human scientists have taken God's good food and have genetically modified it so that it actually is killing people today!
Never before seen evidence points to genetically engineered foods as a major contributor to rising disease rates in the population, especially among children. Gastrointestinal disorders, allergies, inflammatory diseases and infertility are just some of the problems in humans, pets, livestock and lab animals who eat Genetically Modified soybeans and corn.
Monstanto's strong arm tactics, the FDA's fraudulent policies and how the USDA ignores a growing health emergency are also revealed. This shocking documentary may change your diet, help you protect your family and accelerate the consumer 'tipping point' against Genetically Modified organisms (GMO's).
Also contains a 28-minute expose' on modified seeds, another grave danger to our long-term health.
Dynamic Trailer For "Genetic Roulette" DVD
'Medical Murder' examines the murderous nature of our chemically-based medical industry. Literally, the collaboration between government regulators and chemical medicine producers is so deadly that we can call it 'Architects of Madness'. The third highest cause of death in America is "iatrogenic" -- induced in a patient by a physician! But that is not all the horror! A new study proves that aggressive radiation cancer treatments create a far more dangerous cancer cell than the one from which the patient is suffering. 'The new study is yet another blow to the failed and favored mainstream treatment paradigm of trying to cut out, poison out or burn out cancer symptoms (tumors) instead of actually curing cancer.' But, there is more concern; the Government is killing you as it subsidizes the top killers of our population.
Dynamic Trailer For "Medical Murder: Architects of Madness" DVD
This Combination DVD offer has over 5 hours of teaching! http://www.cuttingedge.org/detail.cfm?ID=2470
---

Purchase a 1-Year Subscription, you may select 1 FREE gift
Purchase a 2-Year Subscription, you may select 2FREE gifts
Purchase a 3-Year Subscription, you may select 3 FREE gifts
Purchase a 4-Year Subscription, you may select all 4 FREE gifts
We have changed our FREE gifts available to you when you subscribe to Headline News, adding two Pastor Hoggard DVD's to the Seminar Tapes and the Radio Collection CDROM.
---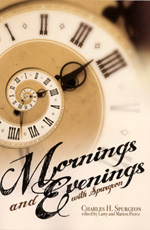 --------Concluding Inspiration ---------"The things which are not seen." 2 Corinthians 4:18
In our Christian pilgrimage it is well, for the most part, to be looking forward. Forward lies the crown, and onward is the goal. Whether it be for hope, for joy, for consolation, or for the inspiring of our love, the future must, after all, be the grand object of the eye of faith.
Looking into the future we see sin cast out, the body of sin and death destroyed, the soul made perfect, and fit to be a partaker of the inheritance of the saints in light. Looking further yet, the believer's enlightened eye can see death's river passed, the gloomy stream forded, and the hills of light attained on which standeth the celestial city; he seeth himself enter within the pearly gates, hailed as more than conqueror, crowned by the hand of Christ, embraced in the arms of Jesus, glorified with Him, and made to sit together with Him on His throne, even as He has overcome and has sat down with the Father on His throne.
The thought of this future may well relieve the darkness of the past and the gloom of the present. The joys of heaven will surely compensate for the sorrows of earth. Hush, hush, my doubts! death is but a narrow stream, and thou shalt soon have forded it. Time, how short—eternity, how long! Death, how brief—immortality, how endless!
Methinks I even now eat of Eshcol's clusters, and sip of the well which is within the gate. The road is so, so short! I shall soon be there.

"When the world my heart is rending
With its heaviest storm of care,
My glad thoughts to heaven ascending,
Find a refuge from despair.
Faith's bright vision shall sustain me
Till life's pilgrimage is past;
Fears may vex and troubles pain me,
I shall reach my home at last."
---
Directory of all news articles
Free Radio Transcripts

Free Headline News Archives

Freemasonry

What Saith Rome

Teachings from the Catechism

Bookstore

Meet the Staff

Weather Control


May Jesus Richly Bless You,
David Bay, Director
866-909-2850 Toll Free Customer Service - Order Line
803-356-2850 Customer Service - Order Line - For Out of Country Customers
803-356-2860 Fax
Thank you for visiting and Please feel free to E-mail Cutting Edge Ministries if you have any questions about our outreach ministry.