Obama Pencils In $37 Billion Budget Increase For DHS, Naked Body Scanners
---
New Headline News Article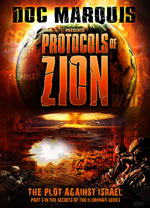 DVD
Why Is China Building Large Cities Completely Devoid of People?
The answer will shock you, for a nearly unknown part of the Plan is being implemented. This development means that the appearance of the Antichrist is closer than many think possible.
https://www.cuttingedge.org/news/n2440.cfm
---
The World Is On Fire In The 'Non-Integrating Gap'
Flames of War Now Engulfing The African Nations Comprising Prophetic Supernations #7 and #8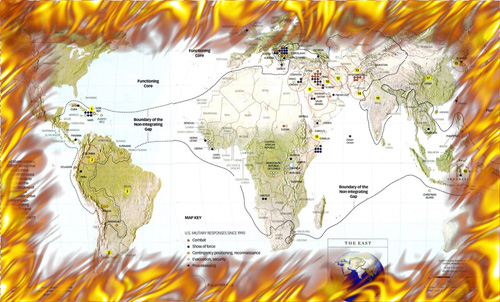 Iran Uses Force Against Protests as Region Erupts
Facebook Officials Keep Quiet on Its Role in Revolts
Iran
Iran Protests: Hundreds Of Thousands March, Tear Gas Fired
Iran Charges: Israel, US behind revolt
Iranian lawmakers condemn protests; call for execution of leaders
Sec/State Clinton voices supports for Iranian protesters
Egypt
Egypt to finish constitutional amendments in 10 days
Egypt: Muslim Brotherhood plans political party
Protesters target Egypt's antiquities chief: Threw in his lot with the old order
How The Mubarak Family Made Its Billions
Miscellaneous
Yemenis trying to oust leader protest for 5th day
Police beat back protesters marching towards Yemeni presidential palace
Second man dies in Bahraini unrest
More than 200 dead in south Sudan clashes
Somalia: Five killed, scores wounded in Mogadishu rally shootout
Suicide bombers kill 2 in Russia
Pakistan Starts to Pave the Way for Detained American's Release
Taliban warns Pakistan against releasing U.S. prisoner
Brazil proposes common defense industry base in S. America
---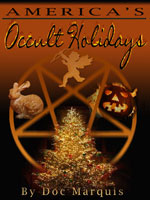 DVD
The Dark Origins Of Valentine's Day
Valentine's Day is a time to celebrate romance and love and kissy-face fealty. But the origins of this festival of candy and cupids are actually dark, bloody.
Emperor Claudius II executed two men — both named Valentine — on Feb. 14 of different years in the 3rd century A.D. Their martyrdom was honored by the Catholic Church with the celebration of St. Valentine's Day.
---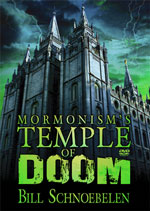 DVD
2012 Election News
Neocons Target Ron Paul After CPAC Poll Win
Young conservatives storm Washington for CPAC: "Bring on 2012"
Obama's Team Hoping to Face Mitt Romney 2012
Romney makes business case to franchise group
Romney's Nevada Stop Underscores Early State Strategy
Poll: Romney leads GOP field in New Hampshire
Romney relishes his LDS faith in media blitz
Palin's popularity plummets to all time low even among Republican voters: Poll reveals
---
George H.W. Bush to receive the Presidential Medal of Freedom from President Obama
---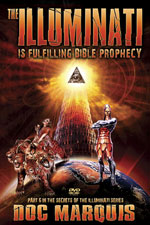 DVD
General Ashkenazi: Israel ready for collapse of peace with Egypt
Former IDF Chief: Moderate Arab Regimes Weakening
Israel closes embassies over terror fears
Foreign Ministry fears Hezbollah behind terror threats on Israeli embassies
U.S. military chief reaffirms ties with Israel
Turkey, Iran aim to boost trade, political ties: Turkey/Iran aligning as Ezekiel 38-39 foretells
The IDF's most dangerous enemy is within
Jordan minister dubs Israel girls' killer 'hero'
Egypt unrest puts Mideast peace efforts on hold
Gaddafi urges Palestinians: Revolt against Israel
Israeli PM: Arab world undergoing 'earthquake'
Former CIA chief warns: U.S. 'at war' with Shariah Law
---
FCC commissioner: Feds should leave Web alone: 'Nothing is broken. Nothing needs fixing'
US must 'ramp up' fight on Internet censorship: China increasingly molds public opinion through its cultural institutes and state-run media
US lawmaker unveils Internet, finance privacy bills: To safeguard Internet users' privacy and rein in dissemination of personal financial data

---
The World Is On Fire In The 'Non-Integrating Gap'
Flames of War Now Engulfing The African Nations Comprising Prophetic Supernations #7 and #8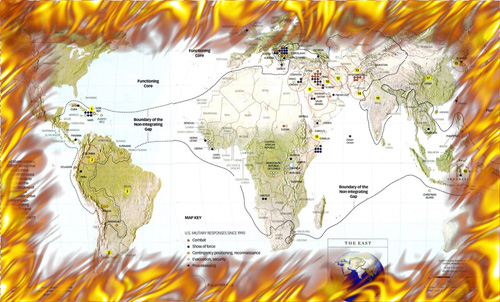 Developments In Supernation #7 Region
Egypt
Alex Jones: Egypt a campaign to destabilize region
Egypt sets roadmap for power transition
Key members of Egypt's Armed Forces Supreme Council
Army aims to restore Egypt normalcy
Egypt's army dissolves parliament
Hamas urges Egypt to open Rafah crossing
Ron Paul Urges U.S. Government: Stop Propping Up Dictators
Yemen
Yemeni forces repel massive protest march towards presidential palace
Official: US to expand Yemeni military training
Yemeni police crack down on anti-government crowds
Miscellaneous
Clashes mark Bahrain 'Day of Rage'
Algerian opposition says 5,000 people participate in demonstration
Sudanese president vows freedom for all, affirms not afraid of people's revolution
UAE: Pro-uprising protester will have rights
Iran clamps down on opposition ahead of rally
Pakistan's ex-FM says U.S. shooter not diplomat
Pakistani court charges assassin of provincial governor
Italy Seeks to Deploy Police in Tunisia to Stem Tide of Refugees
Tunisian Women Seeking Place in Future Political Makeup
Developments In Supernation #8 Region
Cameroonian rebels kill police in kidnap raid: Kidnapped at least 12 government officials
Cameroon sends top official to free 13 hostages
Cameroon Now Believes 13 Government Officials Kidnapped by Separatists
Cameroon-Nigeria Highway Designed to Boost Trade between West and Central Africa
Ivory Coast denounces US 'interference'
AU peace bid for Ivory Coast is 'last chance'
Ivory Coast's Gbagbo Is Muzzling Press
NPP To Breed Rebels In Ivory Coast For Violence In 2012
Zimbabwe's Mugabe is in Singapore for Eye Check
ZIMBABWE: Political violence escalates
Zimbabwe: We want Mugabe and Mubarak out of power
Developments in Supernation #6 Region
Seven fatally shot on outskirts of Mexico City: Latest spasm of drug violence during an unusually bloody weekend
Colombian rebels backtrack on promise, free only one hostage
Colombian gov't threatens military crackdown against FARC after hostage release failure
Venezuela's Chavez mocks foes' Egypt comparisons
Republican Lawmaker Connie Mack Proposes U.S. Embargo on Venezuela
Iraq / Afghanistan - Hot War
Timeline: Deadliest attacks in Iraq in last year
Bomber kills at least 9, wounds 19 in Iraq
Arab League Summit To Be Held In Baghdad On March 29
Afghanistan: Two dead in Kabul 'suicide attack'
Gun fire breaks out in downtown Kabul
---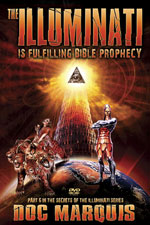 DVD
US military chief meets new Israeli commander: Joint Chiefs Chairman reasurring Israel of US support
Optimism over Egypt-Israel pact
Egyptian peace with Israel holds, say officials on both sides
Egypt presidential hopeful: Peace treaty with Israel is over
Palestinian PM to resign for reshuffle
Palestinian Authority Cabinet resigns: New gesture that appears to be inspired by unrest rocking the Arab world
Reuters Fails To Note Irony Of Dictator Gaddafi's Call For 'Popular Revolution' Against Israel
---
China overtakes Japan as world's second-biggest economy
---
Doctors work to help Congresswoman Giffords' brain rewire itself
---
6.6-magnitude earthquake hits off coast of center-south Chile
---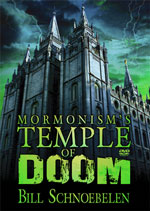 DVD
2012 Election News
Tea Party a threat to GOP hopes
Tea Party declares war on military spending
Rep. Kucinich: Obama should face liberal primary challenger in 2012 - would make him "stronger"
Ron Paul may upset Sarah Palin, Mitt Romney in 2012 presidential election
Palin hires chief of staff, fuelling speculation of 2012 run
Romney Speech At CPAC: Geared Up for 2012
Mitt Romney Calls Obama a "Weak President": At CPAC
Fox Poll: Huckabee, Romney Top 2012 GOP Field
Romney-Huntsman ticket appeals to Utah's guv
---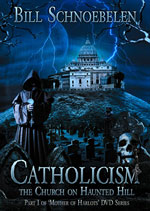 DVD
Catholic Sex Abuse News
Catholic priest removed from church for sex with high school girl: And a high-ranking priest in charge of background checks tendered his resignation to Cardinal Roger Mahony
Grand jury shows audacity of archdiocese
Philadelphia Catholic Priests In Trouble Over Sex Abuse
Archbishop Dolan to be deposed over missing sex-abuse settlement funds
Priest/Sex Abuse Scandal Takes Startling Turn: Catholic Church Official Faces Criminal Charges For Cover-up
New Era Dawns in Egypt and Across the Arab World
Wael Ghonim of Google plays an integral part in ElBaradei's bid to seize power
Joint Chiefs chairman to reassure Jordan, Israel
Britain's Hague calls for Mid East peace deal
Globalists Push SDRs as World Reserve Currency
---
Republican-controlled House Clears Path For Extension Of Government Spying On American Citizens: Patriot Act extension will be passed
---
The World Is On Fire In The 'Non-Integrating Gap'
Flames of War Now Engulfing The African Nations Comprising Prophetic Supernations #7 and #8
The shaping of a New World Order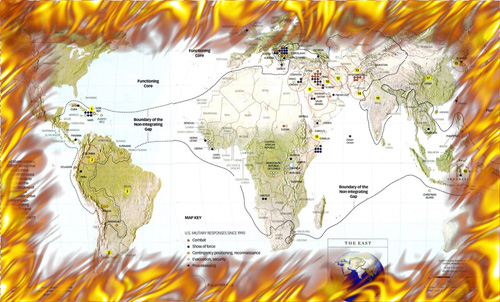 Regimes across Middle East braced for more protests
Libya, Algeria, Yemen, Bahrain, who's Arab world's next?
Violence Now Spreads To Algeria
Protesters, police clash in Algerian capital
Algeria protesters break cordon
Thousands Turn Out For Anti-Govt Protests In Algeria
Will February 12 bring revolution to Algeria?
Fourth self-immolation death in Algeria since mid-January
Yemen
Yemen revolt begins in central Sanaa
Yemen gov't's fall may have dire repercussions for US
Yemen troops push back anti-government crowds celebrating ouster of Mubarak
YEMEN: Protests revived in 'Friday of Rage'
British Foreign Secretary visits Yemen for counterterrorism
Obama urges Yemenis to reconcile
Wael Ghonim of Google plays an integral part in ElBaradei's bid to seize power
Switzerland to freeze assets of Hosni Mubarak
Post-Mubarak era dawns on Egypt
Protesters wonder if it's time to go... Adm. Mike Mullen, chairman of the Joint Chiefs of Staff, heading to Mideast
World reacts as Mubarak steps down
Pakistan
State TV: Arrest warrant issued for Pakistan's ex-president Musharraf
Musharraf will not comply with Pakistan warrant
One killed as burqa clad militant detonates suicide vest in Pakistan
Pakistan Police: U.S. shooter committed 'clear murder'
Pakistan cuts Cabinet in 'austerity'
Afghanistan
Militants attack police station in southern Afghanistan
US troops killed in Afghanistan and Africa
National Guard deploying to Afghanistan
'Always uplifting' soldier buried in Iowa
Iraq
Mass grave with 153 bodies found in northern Iraq
US troops who have died in Iraq and Kuwait
Rumsfeld memoir highlights lies about Iraq
Plea agreement could shed light on arms trade
Miscellaneous
Cameroon president rushes back home after massive Bakassi abductions: Following the abduction of 11 government officials
Cameroon Now Believes 13 Government Officials Kidnapped by Separatists
Cameroon-Nigeria Highway Designed to Boost Trade between West and Central Africa
5 Killed in Religious Violence in Nigeria
Rwandan High Court Sentence Opposition Leader
105 Killed in Clashes in Southern Sudan
---
Toyota: The Media Owe You an Apology
---
---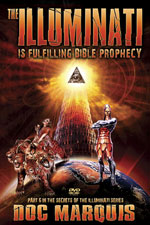 DVD
Joint Chiefs chairman to reassure Jordan, Israel
Jewish groups congratulate Egypt, hope for continued peace
EGYPT: The Gatheing Storm Around Israel
China warns that Egypt events could alter peace process
GOLAN HEIGHTS: So beautiful . . . so strategic
Swiss push for "blue peace" in Middle East
Big Sis Breaks Out "Heightened" Terror Alert as PATRIOT Act Heads to House
Rep. Kucinich challenges tea party to stand up for civil liberties
Egyptian Official: Mubarak to Step Down, Transfer Authority to Armed Forces
"Bait and Switch": Mubarak will not officially step down, handing powers to deputy while remaining "figure-head President"
Man says ex-CIA agent Posada gave him explosives for hotel bombing
Stalin's Cannibals: What the new book Bloodlands tells us about the nature of evil
---
The World Is On Fire In The 'Non-Integrating Gap'
Flames of War Now Engulfing The African Nations Comprising Prophetic Supernations #7 and #8
The shaping of a New World Order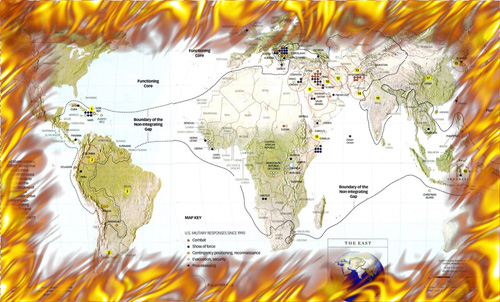 Saudi Arabia Denies King Abdullah's death
Egypt
In the end, Egypt will be a pillar of sand
Egypt emergency law 'to be lifted' : But only after current protests end
Tahrir Square feverish as revolt awaits Mubarak news
Friday could be a pivotal day in Egyptian drama
Egyptians Vow Biggest Demonstrations After Mubarak Hangs On
Egypt's Mubarak hands over power to VP without stepping down
Is Hosni Mubarak the world's richest man?
Miscellaneous
Blast kills 8 Shia pilgrims in Iraq, wounding 20: Women and children among piligrims who were targeted
South Sudan clashes with Athor in Jonglei: '100 dead'
Somali PM vows to fight "foreign jihadists"
Pakistan builds new reactor to add more bombs to N-kitty
US citizen Raymond Davis shot Pakistan pair 'in cold blood': Was US embassy employee riding in a consulate vehicle
US tells Pakistan to release Davis or its envoy would be kicked out
Pakistani foreign minister refuses to take oath in new cabinet
India calls resumption of comprehensive dialogue with Pakistan "pragmatic"
Iran says it gains access to nuclear fusion technology
---
Obama Energy Secretary Promises "Massive" Coal Plant Closures
---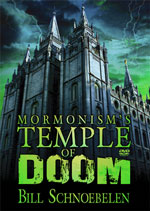 DVD
2012 Election News
Can Obama be beaten in 2012? Establishment Editorial
GOP in 2012: Is it Romney's 'turn'?
2012 candidate field falls short at CPAC
Paul Supporters Hijack Cheney-Rumsfeld Reunion AT CPAC
CPAC straw poll lists GOP 2012 presidential nominees, including Palin, Romney, Gingrich, Bachmann
Romney's `No Apology' for Health Law in Massachusetts May Hinder 2012 Bid
CPAC split evident as meetings erupt with boos, jeers: Group divided over participation by homosexuals, Muslims, even political party
---
Paul Haggis Speaks Out on Scientology for First Time : 'I Was in a Cult for 34 Years'
---
Pipeline explosion lights up rural Ohio: Caused no injuries
Allentown, Pennsylvania, Neighborhood Rocked by Deadly Gas Explosion
---
Treasury plan would wind down Fannie, Freddie
Obama to offer solutions for housing finance: Obama to propose options for a more privatized mortgage finance system
Obama budget: Will it offer real debt reduction?
GM, Chrysler bonuses may reach 50 percent of pay
---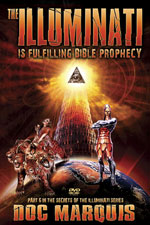 DVD
Israelis appear relieved at Mubarak's decision not to quit
Israeli officials: Mubarak wants honorable exit
Israel needs to help the U.S. to stabilize the region
Israel says Egypt needs time for change
Israel's Dermer in US hints backstage diplomacy on PA track
US, Israel will soon exit Middle East: Iran's Ahmadinejad
Israel strikes Gaza in retaliation for mortar attacks
Lebanon files UN complaints against Israel
UNIFIL in dark over Israeli freeze on Ghajar village pullout
U.S. Treasury: Lebanese bank laundering millions to Hezbollah-linked group
Altered Consciousness: Two-state destruction
Obama, Soros create 'Palestine'
---
China gains chokehold over U.S. defense: America 'lax' when it comes to critical supplies for systems
North and South Korea military talks collapse
Sen. Rand Paul Opposes PATRIOT Act Renewal
28 hours in the dark heart of Egypt's torture machine
Egyptian foreign minister rejects US intervention
GOP cuts deep as right revolts
"See Something, Say Something" Exposed As A Hoax
---
The World Is On Fire In The 'Non-Integrating Gap'
Flames of War Now Engulfing The African Nations Comprising Prophetic Supernations #7 and #8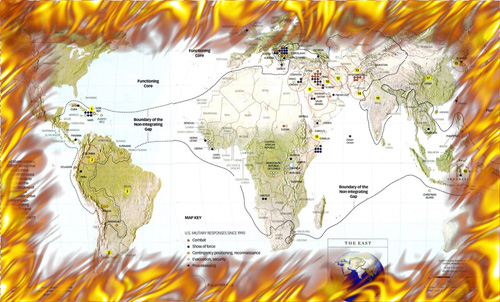 Egypt
Egyptian FM accuses U.S. of imposing will
Egypt's Muslim Brotherhood insists on Mubarak's departure
Protests, Strikes Spread as Egypt's Regime Stiffens
Egypt's army 'involved in detentions and torture'
Egyptian Protestor: Negotiation days with Mubarak are over
US, Egypt Square Off Over Protesters' Demands
Egypt And the Muslim Brotherhood: An Israeli Perspective
Iraq
Iraq car bomb kills six Shiite pilgrims on Thursday
7 killed, 80 wounded in Iraq's bomb attacks on Wednesday
Iraqi lawyers demand end to prison abuse, corruption, in anti-government protest in Baghdad
US special ops forces 'fraying around the edges' in war zones
The Fact Checker: Rumsfeld's flight of fancy on Iraq
Miscellaneous
Suicide Blast Kills kills 31 Pakistani Soldiers
UN Security Council hails final results of south Sudan referendum
16 Dead in Clash in South Sudan
Cambodian PM calls border clashes with Thailand "real war"
Israel expresses 'disappointment' with Suriname's recognition of a Palestinian State
---
India, Pakistan to hold Secretary-level talks ahead of visit by Pakistan's Foreign Minister
---
Giffords talking more every day, staff says: Just a month after shooting, aide says she's 'improving in all areas'
---
"Inexcusable": TSA STILL Refusing To Release Naked Scanner Safety Reports
---
Obama to Unveil Wireless Broadband Initiative
---
11th state eyeing proof of Obama's eligibility: Lawmaker files new bill to require presidential candidates be qualified
---
U.S., Israel Focus Talks On Egypt
Rattling the Cage: Israel and her support of dictators, besides Mubarak
Will Egypt Protests Boost Israel's Budding Energy Market?
Out of Egypt: Israel a beacon for local Jews caught in turmoil
NATO offers troops if Israel, Palestinians make peace
---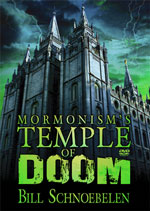 DVD
2012 Election News
LDS Church Defends Itself
Mormons' "Joe Lieberman" moment
Keep the focus on candidates' capabilities, not their faith
Election News
Mitt Rewrites Himself: To move to the Right
Karl Rove advises Huntsman on 2012
2012 GOP Race Remains Wide Open
CNN: Huckabee tops GOP 2012 field, Romney slips behind Palin
CPAC Conference to serve as preview of 'tea party' influence in 2012
Jeb Bush on National Review: The Marketing of Bush III
Lowry's call for Jeb Bush to run epitomises GOP's blank 2012 slate of candidates
---
Californians approve of Obama's healthcare reforms, but fear effect of state cuts on services
Army official suggests U.S. troops might be needed in Mexico
Egyptian opposition defiant over VP's "coup" warning
Israeli chief general urges readiness for war
Israel plans to wall off Egypt
Confirmed: FBI Got Warning Day Before OKC Bombing
Obama's speech open to public 'by invitation only': At Northern Michigan University
Supreme Court warned: Don't avoid eligibility
Republican-led House fails to pass short-term extension of Patriot Act
North and South Korea military talks collapse
---
Liberals, SPLC in Tizzy Over Montana Plan for State Militia
---
The World Is On Fire In The 'Non-Integrating Gap'
Flames of War Now Engulfing The African Nations Comprising Prophetic Supernations #7 and #8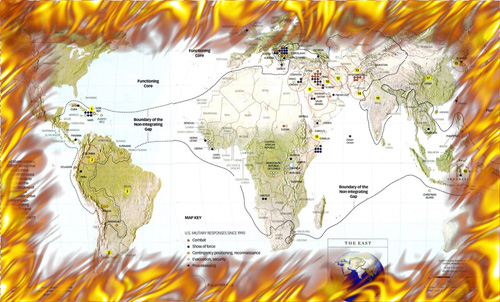 Gulf leaders hear rumblings of dissent
US doubling down on Mideast horses: "One should never bet on America's horse" (Arab Viewpoint)
Egypt
Israel worried over US stance on Egypt
Don't let Israel meddle in Egypt: Turkey's PM Erdogan
Suleiman: The CIA's man in Cairo
Egypt protesters fear revenge if Mubarak holds on
Egyptian military oppressing journalists
Muslim Brotherhood: 'We are not seeking power'
Egypt's Muslim Brotherhood: 40 people killed in Kharga
UN Secretary General Ban: Egypt power transition crucial
Egypt crisis flying under Americans' radar
In Congress, threat of Egypt aid cutoff eases
Cheney says Egypt's Mubarak 'a good man'
Miscellaneous
Kuwait interior minister resigns: Anti-government protesters demand government resign
South Sudan's minister shot dead
Triple car bombs kill 8 in north Iraq
Anti-Mubarak protests held in Jordan
Somalia: Mogadishu clashes claim 14 lives
Tunisia calls up military reservists: To tackle unrest in the country three weeks after the initial victory of the popular revolution
Signs Syria may be lifting Facebook, YouTube ban
---
GOP Seeks to Block Funding for Health Law
Lawmakers spar on abortion ahead of two House committee hearings
---
Assange Probe Hits Snag: Inquiry Suggests WikiLeaks Founder Didn't Induce Soldier to Leak Documents
---
Italian prosecutors seek Berlusconi sex trial
---
Chick-fil-A controversy shines light on restaurant's Christian DNA

---
Smartphone Sins: Catholic Bishop Approves Confession by iPhone
---
U.S.: No Toyota electronic defects
---
Olbermann gets prime-time show on Gore's network
Did Keith Olbermann Just Make a Huge Mistake?
---
Obama Plans to Rescue States With Debt Burdens
Job Tax Plan Lands With a Thud
---
US looks to reassure Israel as protests roil Middle East
'Dumping' of Mubarak causes dismay in Israel
Rise of Muslim Brotherhood in Egypt worries Israel
Egypt: Why is Israel so Blind? Arab Viewpoint
Kadima launches new campaign against PM Netanyahu's government
IDF strikes in Gaza after mortar fire
Gaza smuggling tunnels switch directions
---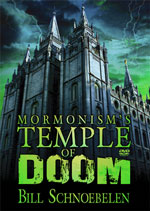 DVD
2012 Election News
Romney Could Beat Obama: President is "vulnerable"
Mitt Romney: 'announcement coming down the road'
Poll shows Huckabee, Romney 'strong'
For GOP, 2012 campaign starts at CPAC: Conservative Political Action Conference
CPAC 2011: Spring Training for Republican Campaign Metaphors
GOP strategist Karl Rove gives Mitt Romney over Huntsman in 2012
---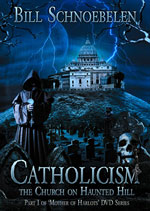 DVD
Catholic Sex Abuse News
Man alleges sex abuse online, kills himself
Catholic theologians call for change after sex abuse crisis in Germany
Retired Catholic priest to face District court trial
Parents discourage daughters who would be nuns
The Rush to Beatify John Paul: Man who ran the Church during the dark era of pedophile
DHS Seizes Websites for Merely LINKING to Copyrighted Material
Two of Five FCC Commissioners: FCC Doesn't Have Legal Authority to Regulate Internet
Forget Super Bowl Pat Downs, Big Sis Wants Interrogations And Behavioral Tests
Renewing the Patriot Act While America Sleeps
Is Mubarak Heading to Germany?
North, South Korea talk at DMZ to ease tensions
Vaccine likely caused child narcolepsy
Abortion foes to announce "Heartbeat Bill"
---
The World Is On Fire In The 'Non-Integrating Gap'
Flames of War Now Engulfing The African Nations Comprising Prophetic Supernations #7 and #8
Arab regimes struggle against revolt spread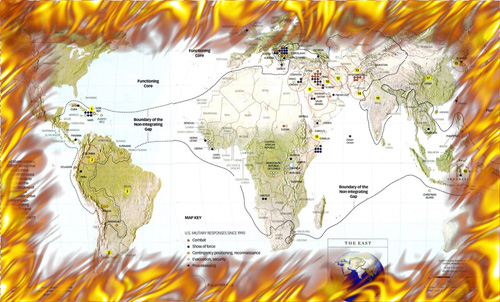 Egypt
Muslim Brotherhood awakens terrorist wing: Look what Obama's support for Islamist group is doing
Muslim Brotherhood cagey on government shift: Backs ElBaradi now, but mum about future
Despite retreats, Egypt regime's core stands firm
U.S. and Israel trust Egypt's V.P., but do Egyptians?
Professor: Personal trouble could lie ahead for protesters
Egypt without a pharaoh portends a storm
Egypt: Mubarak forms reform committees
Watchdog: Egyptian military oppressing journalists
Hezbollah chief: Egypt's unrest will change entire region
Poll: Americans optimistic about political changes in Egypt
Miscellaneous
Southern Sudan votes to split from the north
Jordan's tribes warn of revolt if no reform
Top Jordan website offline; security services blamed
President: U.S. won't allow resurgence of Taliban, al Qaeda in Afghanistan
Afghan suicide bombing kills 1; gunmen target local chief
Five killed in blasts south of Baghdad
Tunisian Parliament meets after ruling party banned
As Haitian Men Protest, Women, Children Seek Quiet Refuge
---
World heritage nod sought for Nativity Church
---
JPMorgan Sees Oil 'Notable Correction' downward as Unrest Eases
Oil drops after China rate hike
Dollar Depreciates on Asian Stock Gains, Signs Global Economy Is Improving
Obama says businesses must hire, invest to grow economy
Parsing President Obama's message to the Chamber of Commerce
Goldman Sachs Turns Bullish on European Banks
China raises rates with inflation on the rise
---
US Memo: Israel favored Egypt's Suleiman
Netanyahu Warns: Egypt could follow Iran
Egypt, Israel and strategic reconsideration
Muslim Brotherhood threatens to cancel peace with Israel
Concern rising along the Israel-Egypt border
Hezbollah Secretary-General Nasrallah supports Egyptians, says 'Israel lost an ally'
'Absurd' for Israel to become partisan issue, says ex-Obama adviser
Israel finds gas, energy independence
Settler Rabbi endorsed a book justifying the killing of non-Jews: "Babies and children of Israel's enemies may be killed since "it is clear that they will grow to harm us"
---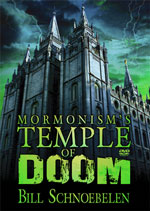 DVD
2012 Election News
When Asked Who Should Run, Mike Huckabee and Mitt Romney Lead the Pack Among Republicans for the 2012 Republican Nomination
Where are all the GOP 2012 presidential contenders?
Palin Pales in Presidential Betting
Jeb Bush for President in 2012?
Obama's big speech frames the 2012 election campaign
High-profile Mormons in media, politics advance understanding of church: "reporters' questions made it clear that they didn't know much about Romney's faith"
How Republicans Are Supposed to Talk About Religion: "Different denominations are accepted, so long as you are a fervent supporter of Team Jesus"
---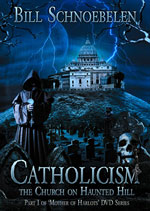 DVD
Catholic Sex Abuse News
Catholic School Gym Teacher Accused Of Sex With 13-Year-Old Student
Bankruptcy court filing sheds light on Milwaukee Archdiocese finances
Bill Targets Catholic Church: Professionals testify for child abuse legislation
Exorcism - Sex: Father Thomas Euteneuer's controversial confession
---
Protect Marriage Maryland tolerates gays, as long as they don't have "too much power"
---
'Don't let House Republicans wimp out on promises': "it's time for Americans – especially tea partiers – to realize they are about to be betrayed again"

Is Israel facing an existential threat? "We are in World War III now"
Bush fears arrest, cancels Swiss visit
WikiLeaks Cables: US agrees to tell Russia Britain's nuclear secrets
Senior US Marine: "Multiple Platoons" Are Headed To Egypt
Renewed pressure on Mubarak to quit as talks fail - Obama: Egypt not going back to way it was
Why is China building eerie 'ghost cities'?
Obama invokes religious themes as 2012 campaign nears
Why are we defending THIS Afghanistan?
Big Sis and NFL Turn Super Bowl Into Police State
---
McCain: A 'much more centrist' Obama 'much' easier to work with
Obama: I'm not moving to center
---
The World Is On Fire In The 'Non-Integrating Gap'
Flames of War Now Engulfing The African Nations Comprising Prophetic Supernations #7 and #8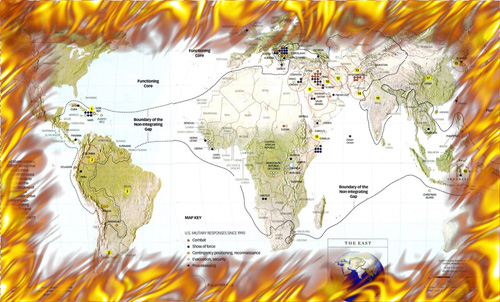 Egypt
Roundups in Egypt: Detention, Interrogation
Ruling party leadership resigns in concession to protesters: Including Mubarak's son
Warning Against Hasty Exit for Mubarak: Sec/State Clinton
Fall of Hosni Mubarak's regime inevitable
How Hosni Mubarak lost his soul… and all of Egypt
Egypt: protesters defiant despite government moves
Dick Cheney draws controversy in show of support for Hosni Mubarak
ElBaradei says he won't negotiate until president steps down
Egypt's Treaty With Israel Is 'Rock Solid': ElBaradei
EGYPT: Google executive to be released Monday, TV stations report
Egypt blames Hamas for dramatic gas explosion: Terminal supplies 30 percent of Israel's fuel needs
Miscellaneous
White House: Afghan troop decision within weeks
Clamor for change now reaches Iraq
Iraqi officials deny existence of alleged secret detention center
BAHRAIN: Authorities crack down on dissent on the Web
Iran opposition seeks rally backing Egypt uprising
Why are Thai and Cambodian troops fighting?
President Bashir says to accept south Sudan's secession vote
---
Alex Jones Calls Out Obama for Treason
---
Surge of immigrants from India baffles border officials in Texas
---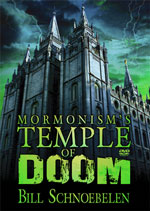 DVD
2012 Election News
Romney leads Obama, Huckabee even, in early 2012 survey
The Bright Side of Mitt Romney's Political Popularity
2012: Romney hits Obama on health care
Big Mo-Publican Primary Watch 2012 Begins: Two Mormons running for President! One Conservative, one Liberal
Obama fundraisers hard at work for 2012 election
Veteran congressman Barney Frank to seek re-election in 2012
Can the Tea Party survive success?
Tea Party Patriots To Hold American Policy Summit, February 25-27, in Phoenix
---
Clergy told to take on the 'new atheists'
Australian Atheists call on like-minded to declare lack of religion in census
---
Activists and Local Communities Gaining Ground on Exposing Wal-Mart For Deceptive Practices
---
Physicians Say Good Riddance to 'Worst Drug in History': "No single drug has ever caused so many deaths" Dr. Jonasson said
---
Wikileaks Assange arrives in court for the first day of his extradition hearing
---
Egypt gas shipments to Israel could resume in 36-48 hours
Israel says no to more Egyptian troops in Sinai
The race for Israel's next defense minister is on
Barak taps Major- General Gantz as Israel's new military chief
President Peres calls General Ashkenazi among the 'best' of IDF chiefs in Israel's history
General Ashkenazi: Instability factor in the area is unmistakable
Analysis: Germany's erratic course with Israel
UK to Israel: help us curb Iran with Palestine deal
Ghajar village withdrawal on hold: After Hezbollah seizes control of Lebanese government ' -- 'We won't be giving Hezbollah free gifts'
Egypt VP Target of Assassination Attempt: Killed Two Bodyguards
Europe Warns Egypt: After Mubarak, don't rush election
Congressman Ron Paul Enters Evidence of Bush War Crimes in Congressional Record
Senator Rand Paul worries GOP isn't 'brave enough' to balance budget
Eligibility Case putting Obama alongside Eldridge Cleaver heads to Supreme Court
Could the U.S. shut down the internet?
---
The World Is On Fire In The 'Non-Integrating Gap'
Flames of War Now Engulfing The African Nations Comprising Prophetic Supernations #7 and #8
Sec/State Clinton: Middle East facing 'perfect storm'
Ripple Effect of Egypt's Protests: CFR
Egypt Talks Start on Sidelining Mubarak With Protest in Day 12
Al Jazeera's Cairo office burned down by pro-Mubarak 'thugs'
State Dept Suggests Egyptian Government Involved In Attacks On Journalists In Egypt
Obama speaks with Turkey's PM Erdogan on Egypt
Mubarak May Be Forced to End Days in Exile
Protest leaders meet with Egypt PM
Amid protests, views of post-Mubarak Egypt emerge
Adm. Mullen on Stopping Aid to Egypt: 'Caution Against' It Right Now
Egyptian journalist shot in clashes dies
Saudi top cleric blasts Arab, Egypt protests
Mubarak family fortune could reach $70bn
Yemen
Spirit of Egypt protest spreads to Yemen, Algeria and Syria
Yemen: President's backers occupy square
U.S. urges Yemen opposition to avoid "provocation"
Hackers train sights on Yemen after Egypt
Egypt, Yemen warn Turkey ally Qatar against interference
Miscellaneous
Tunisia's tourism plunged 40 pct amid Jan. unrest
Iraqis protest power and food shortages; 3 protestors shot
Bombs kill 2 NATO troops in southern Afghanistan
---
Assange's Swedish Sex Crimes Police File Leaked Online
---
'Pattern emerges' of abortionists covering for child sex-traffickers: 3 more Planned Parenthood locations caught aiding 'child prostitution ring'
---
DROPPING THE 'H'-BOMB: As Obama forces homosexuality on the military, America's warriors fight back
---
Chernobyl birds are small brained
---
Egypt Gas Pipeline Feeding Israel Explodes in Sinai
Israel prepared for stoppages in gas supply from Egypt
Lacking Peace Talks, Israel Offers Economic Package for Palestinians
Palestinian Authority rejects new Israeli proposals on economy and security
U.S. expects Egypt to keep peace with Israel regardless of who is in power
Major-General Gantz set to be named Israel's 20th IDF chief
Israel is popular stop for possible Republican presidential candidates
---
Drop in Jobless Rate May Not Deter Fed From Carrying Out Stimulus Program
Is Borders heading for its final chapter?
Obama: Businesses have responsibility to help economy grow
Administration: China not currency manipulator
Companies ready to spend big again at Super Bowl
---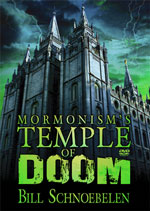 DVD
2012 Election News
Mitt tells donors he's runnin' 'down the road'
Huntsman vs Romney? Round 3
Mitt Romney coy on 2012 bid, thinks Palin should run
Ron Reagan: Sarah Palin is 'a soap opera'
Romney Not Signing On For First 2012 Debate, Yet
Clips From Last Night: Mitt Romney on Egypt, 2012, Sarah Palin and more
Rolling Blackouts Fraud: ERCOT Admits Overcapacity
Economic recovery lifts world markets
Israel shocked by Obama's "betrayal" of Mubarak
ElBaradei Promises: Democratic Egypt won't be anti-Israel, US
Protestors celebrating "Friday of Departure" for Mubarak! 11th day of protests
Catholic theologians call for an end to compulsory celibacy
---
World On Fire In 'Non-Integrating Gap'
Flames of War Now Engulfing The African Nations Comprising Prophetic Supernations #7 and #8
'Islamic ME on threshold of formation'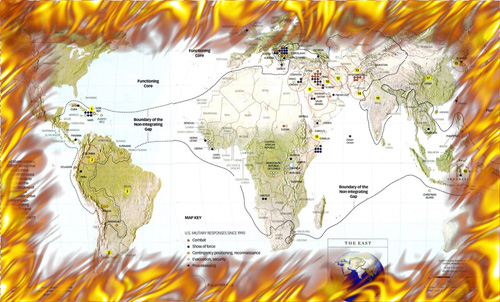 Mideast unrest highlights tiny Qatar's big role: Very pro-West
Egypt
In Pictures: Turmoil spreads in Egypt
Change is coming to Egypt, whether Israel likes it or not
Army accused of allowing clashes: Protestors trying to force Mubarak out by Friday
US officials: Talks are occurring on Mubarak leaving immediately
Vigilantes raise profile in troubled Egypt
US condemns attacks on journalists
Key dates in Mubarak's 29-year rule
Iran's Ayatollah Ali Khamenei: Mubarak betrayed his people
Yemen
Over 20,000 take to streets in Yemen 'Day of Rage'
Rival rallies in capitol city amid tightened security
Yemen's president says he will not seek another term
Miscellaneous
22,000 Pakistanis flee fighting near Afghan border
Car bomb, attacks kills 53 in Baghdad
Bombs kill two Iraqi civilians in Baghdad
US memo: Iraqi PM said Iran, Syria armed militants in Iraq
Hamas allows anti-Mubarak protest in Gaza
Jordan's king acknowledges reforms have stumbled
---
Man brandishing weapon shot in Alabama courtroom
---
Mexico supplies electricity to wintry Texas
---
U.S. January jobs report forecast to show modest gains
Manpower CEO: U.S. Hiring Is on the Upswing
EU leaders wrangle over debt crisis measures: Amid market calm, leaders under pressure not to disappoint expectations for crisis response
---
Israel ponders border security, enlarged military amid Egypt unrest
When it comes to Arabs, Israel knows only what it wants to do
Israel and the U.S.: behind the tension -- is friendship a one-way street?
Israel watches with fearful déjà vu
Revolution in Egypt May Cut Off Natural Gas to Israel
Out of Egypt: Escaped Would-Be Bomber Is Home in Gaza
Turf battle in Israel leaves power vacuum at top of military command: Israel has no military chief
Netanyahu to offer gestures to Palestinians in effort to deflect Quartet criticism
President Carter named in $5 million lawsuit over his "Palestine" book
---
Bush daughter adds to Obama's problems
---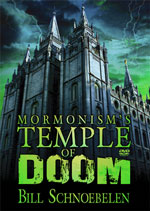 DVD
2012 Election News
Will Huntsman and Romney face the 'Mormon Issue' in 2012?
2012 Poll: Sorry, Jon Hunstman -- Utah Is Romney Country
Why so coy about 2012, Mitt Romney?
Romney: 2012 race would 'take me to Iowa'
Republican Healthcare Repeal Push Hurts Mitt Romney in 2012
Romney's 2012 Campaign Slogan? "Believe in America"
Romney Not Signing On For First 2012 Debate, Yet
McCain won't back Palin, nor any others in 2012
Bachmann to Attend Lincoln Fundraiser, Meet with Tea Party Movement Members in Hawaii February 18
---
Fort Hood Attack: Did Army ignore red flags out of "political correctness"?
---
Catholic Sex Abuse News
New York state of mind: Bush daughter, Catholics support allowing NY same-sex couples to marry
Clergy sex abuse in Delaware: Unsettled claims to be pursued
Venice priest faces more sex abuse charges
Catholic theologians call for an end to compulsory celibacy
Halifax Archbishop explains why Church must pay sex abuse victims
Archbishop says behaviour of priests accused of assault "immoral and shameful"
Priest Took sexual Advantage Of Woman While Performing Exorcisms
2 say priest's abuse started early: Former altar boys testify they were raped during 1980s trips
---
Keyes attacks House Republicans for capitulation on debt
---
Ministers start preachin' 'guns in church' message: 'It only makes sense we should be able to defend ourselves and our loved ones'
Obama gun ban? Not so outrageous now
---
Giant archaeological trove found in Google Earth
Kissinger praises Obama's handling of Egypt: Gives Mubarak 'months, at most'
Democrat Obama says change in Egypt "must begin now"
Republican McCain: It's Time for Egypt's Mubarak to Step Down
European Leaders Call for Quick Transition in Egypt
Who are the pro-Mubarak protesters? Questions arise about whether the Egyptian government is behind the violence
Mideast: Time, Numbers Not on Despots' Sides
U.S. Senate rejects repeal of healthcare law
GOP: Repeal Defeat Is Step Toward Victory in 2012
Norwegian politician nominates WikiLeaks for Nobel Peace Prize
Cops vs. cameras: filming cops illegal
---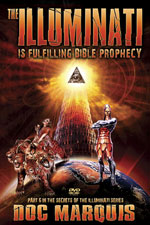 DVD
Ben Livingston: The Father of Weaponized Weather
Mammoth storm leaves bitter cold, destruction: American mid-west and northeast
Blizzard paralyzes Chicago area
Powerful cyclone batters Australian coastal towns; no deaths: One of the most powerful storms ever recorded in Australia
Defense Secretary William Cohen, Serving President Clinton
"(Enemy scientists) are engaging even in an eco-type of terrorism whereby they can alter the climate, set off earthquakes, volcanoes remotely through the use of electromagnetic waves."
---
World On Fire In 'Non-Integrating Gap'
Flames of War Now Engulfing The African Nations Comprising Prophetic Supernations #7 and #8
'Islamic ME on threshold of formation'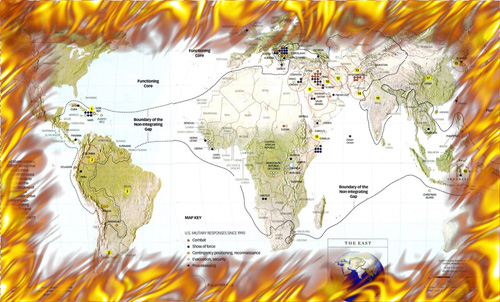 Egypt
ElBaradei Promises: Democratic Egypt won't be anti-Israel, US
Who are the pro-Mubarak protesters? Questions arise about whether the Egyptian government is behind the violence
As protesters clash, Egyptian military's idleness raises questions
Egyptian army moves between rival camps in Cairo
Gunfire pounds anti-Mubarak protest camp in Cairo
Journalists attacked, detained in Egypt
Israeli PM says Iran wants 'another Gaza' in Egypt
'Egypt VP begins talks with opposition'
Yemen
Yemen Next: 20,000 on streets in 'day of rage'
Yemeni president to hold emergency parliament meeting: Saleh has been president 32 years
Miscellaneous
Iraq: Bomb explodes in Baghdad, killing 2 people
Jordan's Islamists say new PM must step down
Pakistan military bombs Afghanistan
Pakistan Court Extends Detention of US Diplomat
Sudan Arrests Opposition Journalists Ahead of Protests
Tunisia's new government purges police leadership
Nigerian Islamists claim assassination of prominent politician
Deadly Attack in Southern Thailand
Horror in Haiti: Kidnappings are big business
---
Army Sets Sights on New Rifle: Competition Would Replace M16s and M4s, Workhorses With Reliability Issue
---
Obama to announce clean energy plan for buildings
---
Harry Potter' Series to Get British Film Honor
---
Israel Concerned Egypt Upheaval Could Radicalize Arab Neighbors
PM Netanyahu says Israel must get stronger
Israel in Crisis – Army Leaderless
Army Chief Ashkenazi: IDF is strong
Palestinain President Abbas says not to run for re-election
Egypt crisis 'means Israel must resume peace talks': Former defence minister Shaul Mofaz
Israel needs to accept Arab nations' key role in shaping region's future: Arab Viewpoint
1,500-year-old church found in Israel
---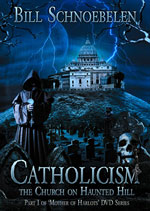 DVD
Catholic Sex Abuse News
US Catholic Diocese Settles Priest Sex Abuse Lawsuit for $77 Million
Controversy Remains After Priest's Confession Of Sexual Indiscretion During Exorcism
Hearing set over for priest accused of child sex
Friar faces more charges of sex abuse of teens: A friar with the Order of Carmelites
Investigation into Roman Catholic monk sex abuse claim is dropped: Still faces an internal church inquiry
Dutch Salesians admit sex abuse for first time
---
---
Planned Parenthood Preys on Minor Girls: Video Exposes Abetting Sex Trafficking
---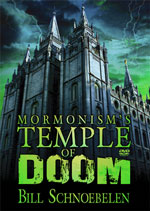 DVD
2012 Election News
Barack Obama's man in Beijing hopes to out-Obama Obama in 2012: Jon Huntsman, moderate Republican who could appeal to wavering Democrats
How 2012 campaigns could help, hurt LDS Church
Mitt Romney on politics of Mormonism: "I believe in my Mormon faith and I endeavor to live by it. My faith is the faith of my fathers. I will be true to them and to my beliefs."
Could Jon Huntsman beat Obama in 2012?
Could the Supreme Court decide the 2012 elections?
Massive killer cyclone bears down on NE Australian coast
TSA Invades Roads & Highways With VIPR Checkpoints
'40,000 violations of the law' in FBI snooping
MSNBC Calls Bill Clinton The "President of the World"!
Neocons Exploit Fear of Muslim Brotherhood to Push War
As Egypt goes offline US gets internet 'kill switch' bill ready
Deepening Canada-U.S. Security and Military Ties
---
Extraterrestrials now live among us in China and in U.S.A.
---
World On Fire In 'Non-Integrating Gap'
Flames of War Now Engulfing The African Nations Comprising Prophetic Supernations #7 and #8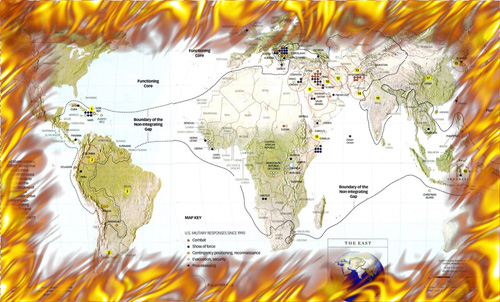 Egypt
Army: Will Not Use Force Against The Egyptian People
Looters included undercover Egyptian police: Attempt to foster fear and instability
The Torture Career of Egypt's New Vice President: Omar Suleiman and the Rendition to Torture Program
Unmoved by Mubarak's speech, Egyptian protesters insist: 'He must leave.'
Obama quietly builds ties with Muslim Brotherhood: Back-door talks with movement vowing end of West, rule of Islam
Turkish Premier Calls for Mubarak to Announce Transition Plan
Egypt's aura spills across the Arab world
IMF, warning of war, says ready to "help" Egypt
Israel urges world to curb criticism of Egypt's Mubarak
Egypt crisis puts pressure on US allies in Mideast
Egypt restores links to Internet
Miscellaneous
New Jordan PM unlikely to appease protesters
Yemeni president says he won't seek another term: Nor will he attempt to pass power to his son
Bomb kills 9, wounds 20 in NW Pakistan
Syrians call for protests on Facebook and Twitter
Iraqi government faces new prisoner abuse claims
Thai Military discussing a coup
---
PM overturns Galant's appointment as IDF chief
Hamas worried upheaval in Arab world will spill into Gaza
---
25 arrested at California conservative meeting
---
The Era of Brain-Based Law through the Eyes of David Eagleman
---
---
Bill would require all S.D. citizens to buy a gun
Ski-Mask Wearing Officer Assists Police At Checkpoint In Houston County
TSA shuts door on private airport screening program
---
Number of illegal immigrants in US steady at 11.2M
Drug gang gunman kills newspaper employee in Mexican border city of Ciudad Juarez
---
Obamacare heads toward Supreme Court showdown
How Will Supreme Court Rule On Health Care Law?
---
Israel asks West to ensure Egypt honours peace deal
Mubarak's Troubles Surprise Israelis
Why should Israel be the only democracy in the Mideast?
Israel drops scandal-tainted general for top job
Huckabee: Stakes High for Israel with Egypt Revolt
Chicago religious tour group flees Egypt for Israel
6 Democratic senators reject proposal to cut aid for Israel
---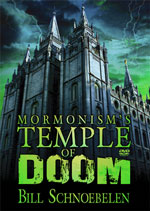 DVD
2012 Election News
"2012 could be the Year of the Mormons"
Analysis: How a Mormon can be U.S. President
Jon Huntsman's 2012 Campaign Conundrum
Pence Out, Hunstman In: Whom Do Evangelicals Like?
Huntsman and 2012–This Time It May Not Be a Joke
New Joseph Smith film is a labor of love for director Vuissa
Romney Relieved at Health Care Ruling?
About the Mormon Church: Note - Whitewash
Other 2012 Election News
Israel Is Top Foreign Destination for 2012 Republicans
Defending Egypt's Autocracy, Huckabee Warns Of The 'Cascading Effects' Of Democracy Across The Middle East
As Tea Party Koch Brothers Earned An Extra $11 Billion In Recent Years, They Laid Off Thousands
---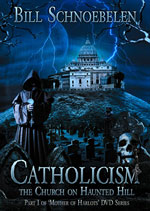 DVD
Catholic Sex Abuse News
Vatican denies bid to name Pope as defendant in abuse case
Lawyer with 20 years experience suing paedophile priests in US comes to Britain
St. Petersburg Diocese violates agreement regarding sexual abuse
Virginia advocates for victims of childhood sexual assault blast Catholic Church for opposing pedophiles bills
Child molestation bill wins major victory
---
Super Bowl XLV expected to draw human traffickers
---
Virginia eyes switching off dollar: Cites 'inevitable destruction of the Federal Reserve System's currency'
Netanyahu must prepare for a new regional order
Mubarak May Flee to Israel, Not Saudi Arabia
Globalist ElBaradei Prepares To Hijack Egyptian Revolution
At Cairo square, protesters sow seeds of new Egypt
Israel worried about Islamic takeover in Egypt
Huckabee: Israel can build in West Bank, Jerusalem
Florida court strikes down Obama's healthcare reform law
CASHLESS SOCIETY: 'Facebook Nation' unveils its new currency
---
World On Fire In 'Non-Integrating Gap'
Flames of War Now Engulfing The African Nations Comprising Prophetic Supernations #7 and #8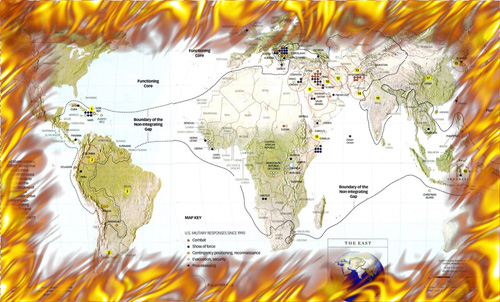 Egypt
Egyptian journalist: this is no 'Brotherhood takeover'
Israel agrees to some Egyptian troops in Sinai
Israel Says Peace Treaty With Egypt Must Be Preserved
Egyptians Begin Gathering for Million-Strong March
Egyptian protesters are conflicted over US role
Egyptians stock up on food, water as protests rage
Cairo ramps up evacuations, thousands still stuck
Brotherhood shows strength, limits in Egypt chaos
Asian shares advance as Egypt worries ease
Miscellaneous
French President Sarkozy Calls on African Leaders to do Better or Risk Public Wrath
Assad says Syria immune from unrest roiling Egypt
Niger Holds Peaceful Election Designed to Restore Civilian Rule
Burma Picks Candidates for President; Junta Leader Not on List
Senate report says Iraq is at critical juncture
Iran Dismisses Transportation Minister
South Korea's President Offers Possibility of Summit with the North
---
Netanyahu must prepare for a new regional order
Israel rethinking its defence doctrine
Netanyahu Concerned Islamists May Exploit Egyptian 'Chaos'
Police to boost security around Egyptian Embassy in Tel Aviv
Intolerant textbooks may prevent democracy in Egypt'
Can Israel only make peace with dictators?
Could US abandon Israel too? American response to uprising in Egypt shows Washington has no qualms about 'dropping' long time ally
Gaza rockets hit Israel, no casualties
Germany's Merkel urges quick restart of peace talks with Palestinians
J Street remains an outcast in the pro-Israel lobby
'Something big' transferred to Gaza Strip: Terrorists taking advantage of growing anarchy amid Egypt riots
---
Japan volcano erupts with big blast of ash, rocks
Three feet of rain? Cyclone aims for waterlogged Australia
---
Criminal Gangs Turn Parts of Mexico into War Zones

---
Wall Street futures signal higher open
GLOBAL MARKETS: European Stocks Higher; Growth Hopes Dominate
Transformed Chrysler on verge of making a profit
Consumer spending up 0.7 percent in December: Households saw their incomes rise 0.4 percent
---
Bush's Daughter Endorses Gay Marriage
Illinois Governor Makes Gay Civil Unions Legal
---
Easter Sunday asteroid on path toward Earth: Hubble spokesman says real 'Sputnik moment' needed to deflect its path - in 2036
---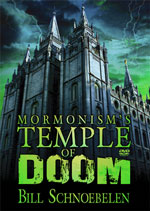 DVD
2012 Election News
Mitt Romney aims to catch fire
Romney PAC Raises $4.7 Million to Lead Potential 2012 Hopefuls
Romney leads 2012 Michigan GOP poll
Mitt Romney Talks 2012 Plans, Obama's Economic Shortfalls
2012: The Year of the Mormons?
Bye Bye Beijing, Hello White House? current U.S. Ambassador to Beijing, former Utah Governor Jon Hunstman Jr., reportedly submitted his resignation yesterday, clearing the way for him to throw his hat in the ring as a Republican presidential candidate in 2012
Huntsman 2012? Why?
2012 contenders invited to New Hampshire for conservative summit: Americans for Prosperity hosting April summit on the topics of jobs and spending
---
The ET effect on religion: Did Jesus have incarnations on alien planets?
---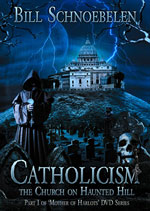 DVD
Catholic Sex Abuse News
Senate panel OKs extending child sex abuse suit statute of limitations
Dutch Catholic order admits sex abuse, is preparing compensation
Vatican's US lawyer: Milwaukee sex abuse lawsuit didn't follow proper channels
Defrocked priest accused of sex abuse fired from St. Clair Shores parish