News
The 'Disappeared': Chicago police detain Americans at abuse-laden 'black site' - Constitutional rights denied for native born American citizens!
Iran's foreign minister criticizes Israeli prime minister's 'scaremongering' on nuclear talks
"Nuclear Armed Iran vs Nuclear Armed America: Whom Should The World Fear?"
Eight dead in door-to-door Missouri shooting spree
Congress averts Homeland Security agency shutdown with one-week spending fix
F.C.C. Net Neutrality Rules Clear Hurdle: Republicans Concede to Obama
Jeb's Rowdy Supporters Help Him Escape The CPAC Lion's Den
---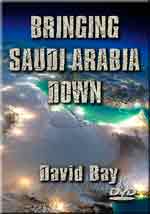 Popular New DVD
"Bringing Saudi Arabia Down: Without Destroying World Economy" by David Bay
How does the Global Elite overthrow Saudi Arabia without destroying the economy of the entire world? Since World War II, Saudi Arabia has been a lynchpin nation, viewed as indispensable to the continued prosperity of the Western World.
You will be absolutely shocked to learn how the Elite will overthrow Saudi Arabia and then you will be amazed as you watch this Plan unfold in your daily news.
Once Saudi Arabia is overthrown, the Elite will be able to establish Supernation #7 of the Club of Rome Plan, a required step in the establishment of the Ten Super-Nations of Daniel 7:7-8!
End Times Prophecy is being fulfilled in these events. Look up, for your Redeemer draweth nigh! Order yours today
---
Common Core = Global Citizen
The CPAC Panel on Common Core Was . . . Not Good
Move to kill Common Core standards hits roadblock
Some presidential hopefuls shift stances on Common Core
Schools gear up for Common Core readiness tests
---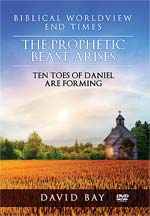 Supernation #5 - Russia / Eastern Europe
Russian opposition mourns murdered leader Nemtsov: Shot near Kremlin
Nemtsov was afraid Putin would kill him
Putin pledges to bring Nemtsov killers to justice
Ukraine
Azov Battalion fighters defend Mariupol
Wall Street Journal: US intelligence-sharing leaves Ukraine in the dark
Ukraine's economic 'meltdown' just got worse
Chinese diplomat tells West to consider Russia's security concerns over Ukraine
---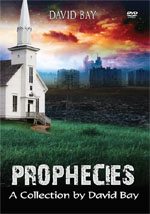 Supernation #7 - Middle East / Northern Africa
Iraq
Islamic State fighters attack Samarra ahead of army offensive
Shiite militias kill 27 north of Iraq's capital, Baghdad
ISIS May Have Committed Genocide Against Iraq Minorities
ISIS Smashes Priceless, Ancient Statues in Iraq
UNESCO demands emergency UNSC meet over Iraq heritage destruction
Australia, New Zealand poised for joint mission in Iraq
Saudi Arabia
Sisi's upcoming visit to Saudi Arabia: Mission possible?
Shi'ite Houthi Leader Accuses Sunni Saudi Arabia of Destabilizing Yemen
Startups in Saudi Arabia get cold shoulder from banks
Miscellaneous
Syrian Kurdish forces retake Syrian town from ISIL
UN envoy in Damascus to seek quick Aleppo truce
For $25, wannabe ISIS militants cross from Turkey into Syria
Egypt's PM, Coptic pope attend conference on 'virtues of Islam'
Kurdish rebel leader Abdullah Ocalan calls for Turkey peace
---
Israel Geographically Located In Supernation #7
Egypt court lists Hamas as terrorist organization
Rebuilding Gaza Strip could take a century if Israel keeps blockade
Israeli security forces uncover two Palestinian terror cells in West Bank
Netanyahu: Relations with America Can Withstand Disagreements
White House: Netanyahu Visit Won't Affect Iran Talks
Palestinian killed in blast near ruined Gaza airport
Gaza Terror Group Trains Women to Become Jihadists
---
US, Cuba Could Establish Embassies by April
News
Future of net neutrality is now a political waiting game: Measure approved, Internet now public utility
Net Neutrality is a "Solution That Won't Work to a Problem That Doesn't Exist"
GOP leaders set to swerve DHS off the cliff
Greek debt crisis: German MPs back bailout extension
'US Spends Millions on Overseas Propaganda: But No One is Buying it'
"Keeping Fear Alive" as a Government Mission
Sen. Jim Inhofe's snowball has disproven climate change once and for all
Obama administration seeks to ban AR-15 ammunition
---
Internet - Brave New World of Government Rule
U.S. Internet providers hit with tougher rules, plan challenges
Save the Internet: FCC Net Neutrality rules worst example of government intervention... ever
Net neutrality activists score landmark victory in fight to govern the internet
How 'net neutrality' won and 'Obamacare for the Internet' lost
Internet, RIP? by Rand Paul
---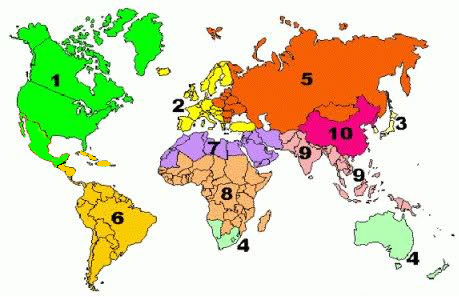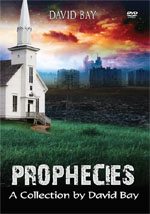 Supernation #7 - Middle East / Northern Africa
Iraq
Islamic State: Iraq minorities 'threatened with eradication'
Islamic State militants destroy Mosul Library, burn ancient manuscripts
Syria
Islamic State: Fears grow for abducted Syrian Christians
'Jihadi John': Haines' widow wants militant caught alive
U.S. forces target ISIS militants in Christian villages northern Syria
Miscellaneous
Lebanese army combat Syrian militants near Baalbek
Iran blows up replica US aircraft carrier – video
---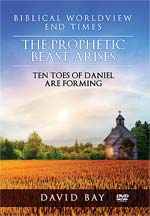 Supernation #5 - Russia / Eastern Europe
Ukraine
Ukraine Crisis: 'Military threat from east to remain' despite truce
NATO Eyes Air Defenses Over Fears Putin Will Target Baltics
Top Ukrainian Nazi Visits U.S. Congress, Pentagon, Canadian Parliament: Seeking Weapons for Ukraine
News
Iraqi PM Abadi receives invitation to Washington
The long arm of Iran in the Middle East
Iran hangs Obama in effigy even as it negotiates nuclear deal with US
Netanyahu 'not correct' on Iran nuclear talks - Kerry
'Locked and Loaded': FCC primed for vote on Internet regs, amid 11th-hour drama
FCC Chair Refuses to Testify before Congress ahead of Net Neutrality Vote
U.S. Productivity Now Grows Faster Than Jobs.: What Changed?
Vatican apologizes for Pope's offensive comment about Mexicans
---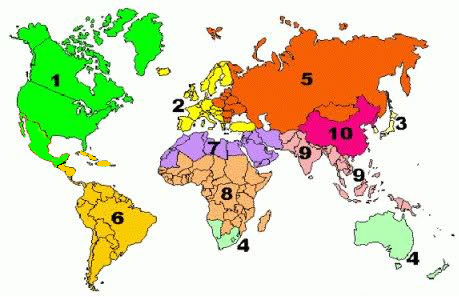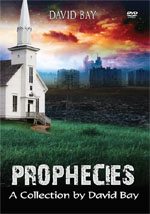 Supernation #7 - Middle East / Northern Africa
Region
ISIS militant 'Jihadi John' named as Mohammed Emwazi from London
Islamic State snatches 220 from Christian villages
A long road to peace for Turkey and the Kurds
Arab alliance takes lead in fighting Daesh (ISIS)
Iraq
'Senior ISIS commanders killed in air strikes in Iraq
Gen. John Allen: Islamic State has lost half of its leaders in Iraq
Will U.S. troops be drawn back into Iraq war?
Kurdish forces in Iraq are reaching their limits against ISIS
U.S. arms flow to Iraq ahead of planned Mosul offensive
Kerry Reminds Congress Netanyahu Advised U.S. to Invade Iraq in 2002
Syria
Syrian Kurds cut IS supply line near Iraq
Recent Attacks on Civilians in Syria
Saudi Arabia
Saudi Arabia's border fences aim to keep extremists out
Saudi Arabia Releases Two Women Drivers From Jail
Saudi Women Still Can't Drive, But They Are Making It To Work
Saudi Arabia Plans to Increase Refining Capacity
Miscellaneous
Egypt left to go it alone in war against ISIL in Libya
The Iranian fiasco unfolding in Yemen
Help Yemen avoid a sea of chaos, disorder
Suicide bomb strikes top NATO envoy team in Afghanistan
---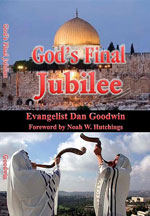 DVD
Israel Geographically Located In Supernation #7
Christian seminary torched in suspected hate crime in Jerusalem
Election gives spotlight to increasingly vocal Israeli Christian community
PLO after US terror trial: Palestinians don't have funds to compensate victims' families
Kerry questions Netanyahu's judgment as U.S.-Israel row deepens
63% Of Americans Oppose Netanyahu Invite To Speak To Congress
Rumsfeld: Obama Making a 'Big Mistake' in Treatment of Netanyahu
'Weak spot' in Arrow 2 missile defense system now rectified
Soldier injured, Palestinian killed in overnight clash north of Bethlehem
Propaganda: Gaza Flooded Due to Israel Opening Up a Nonexistent "Dam"
Abbas Rejects International Proposal to Take Over Gaza
New Bus Ads Call on Obama to Cut Aid to Israel
---
Is Boko Haram teaming up with ISIS?
Somalia's Al-Shabaab fire mortars at presidential palace; one killed
---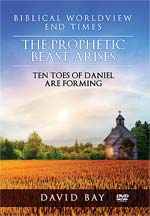 Supernation #5 - Russia / Eastern Europe
Ukraine
Ukraine Tells Russia: 'Get out of our land'
Editorial: Now Obama Must Arm Ukraine
Hybrid War: The real reason fighting stopped in Ukraine – for now
Ukraine: A Cuban Missile Crisis in Reverse
U.S. military vehicles paraded 300 yards from the Russian border
Ukraine Risks Losing IMF Support for Aid If War Escalates
Putin Scores Victory Over Ukraine Allies in Bond Market Collapse: Russia is damaging Ukraine's economy faster than the U.S. and its European allies can provide support
Ukraine central bank abruptly reverses currency trading ban
Christian groups recognized for aiding Ukrainian Jews
---
Obama Shreds Republicans And Promises To Veto Bill Overturning Immigration Executive Action
---
3 Al-Jazeera journalists arrested for flying drone over Paris
---
Johnson & Johnson Loses Trial Over Risperdal And Male Breasts
---
Domestic Fear is the Price of Empire
News
Obama Aide Calls Netanyahu's Planned Visit 'Destructive' to U.S.-Israel Ties
Obama vetoes Keystone XL pipeline, leaving it in limbo
Chicago's Mayor Emanuel faces election run-off
FCC's net neutrality plan spurs debate on how to keep open Internet
Obama's Extremism Summit Promoted Big Government Extremism
---
"Dumming Down" Our Children
'Activism' class at University of Michigan: Capitalism should be 'overthrown'
Montana House Judiciary Committee pushes back against "Agenda 21"
Kansas House panel considers bill to repeal Common Core standards
Most Louisiana governor candidates oppose Common Core
Common Core survives attempts to kill it
---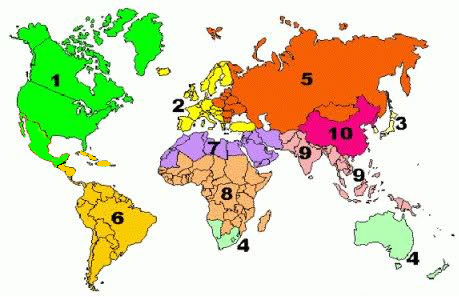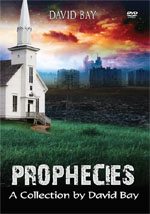 Supernation #7 - Middle East / Northern Africa
Iraq
Iraq officially looking to join Vta: Foreign Account Tax Compliance Act
U.S. arms flow to Iraq ahead of planned Mosul offensive
How Iran's military chiefs operate in Iraq
US plan to kick ISIS out of its most important city in Iraq -- Mosul
Iraqi forces will not be ready for the upcoming assault on Mosul that the US just announced
Australia set to send more troops to Iraq
Third Iraq War is coming, and it will be ugly
Bombs in Iraq, Including Twin Blasts in Busy Street, Kill 40
Syria
Syrian Kurds cut ISIS supply line near Iraq
1,000 Assyrian Christian Families Flee Syrian Jihadists
ISIS bombs Assyrian church, abducts and displaces hundreds Christians northern Syria
Health organization fears outbreak of cholera in Syria
Saudi Arabia
Saudi Arabia May Aid Israeli Strike on Iran in Exchange for Progress With Palestinians
Saudi Arabia Now Fights Terrorists it Helped to Create
Saudi Arabia completes first phase of anti-terror programme
Saudi King: 'terrorism fueled international opinion against Islam'
Man to be beheaded in Saudi Arabia after ripping up a Koran and hitting it with his shoe
Miscellaneous
Iran wants to keep the Arab world unstable and divided
EU Foreign Policy Chief: Deal with Iran is 'At Hand'
Gunmen kidnap Frenchwoman and Yemeni driver in Sanaa
---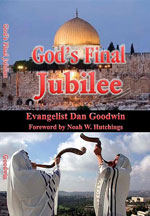 DVD
Israel Geographically Located In Supernation #7
Americans Closely Split Over Palestinian Statehood
Netanyahu Turns Down Invitation to Meet Democrats: On his trip to speak to Congress
PM: It's 'My Duty' to Speak in Congress, For Israel's Security
"Assurances" from Obama Won't Protect Israel
Arab Women's 'Chain Mob' Keeps Jews Off Temple Mount
Arab Rioter Shot Dead While Attacking IDF
Many Arab Voters Want Integration With Jewish State
Ambassador to UN Gives 'Oscars' to Israel's Enemies
---
New York Rabbis Working With Colorado Company to Certify Kosher Marijuana
News
U.S. Has Appointed Its First Ever Special Envoy for LGBT Rights
Putin Surveys the Map as He Ponders Next Move on Ukraine
Islamic State 'abducts 90 Christians in Syria'
Private donors from Gulf Oil States Helping to Bankroll 100,000 ISIS Fighters
Greece submits proposed reforms in bid for loan extension - Europe stocks soar
Lawmaker Challenging Mall Of America's Gun Prohibition Policy After Terror Threat
Record US Farmers Switching to Non-GMO Crops in 2015: Continue voting with your consumer dollars

---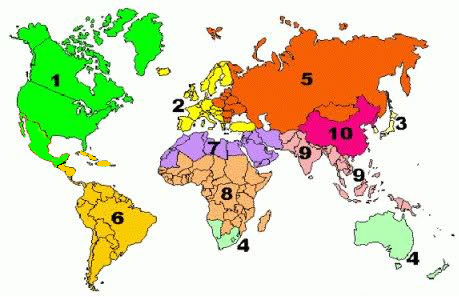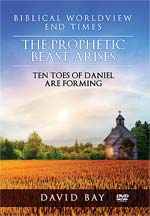 Supernation #5 - Russia / Eastern Europe
Ukraine
Interventionism Kills: Post-Coup Ukraine One Year Later
Putin Surveys the Map as He Ponders Next Move on Ukraine
Ukraine's national currency plummets
Europe Throws Ukraine Under the Bus
Anti-Maidan Movement Lashes Out Against the West
Ukraine Rebels Celebrate Their Taking of Debaltseve
Ukraine rebels say they withdrawing weapons: Kiev doubtful
Obama to Consider Harsher Sanctions Against Russia Over Ukraine — Kerry
---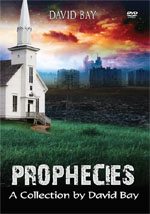 Supernation #7 - Middle East / Northern Africa
Iraq
How Iran's military chiefs operate in Iraq
France uses aircraft carrier to fight IS in Iraq
Iraq officials say bombings kill 8 people
52 ISIS militants killed in clashes, airstrikes in Iraq
Iraq Irate at US for Giving Date of Mosul Campaign
New UN report suggests ISIS liable for genocide of minorities in Iraq
Jeb Bush and the return of the great Iraq War debate
Libya
Embattled Libyan government loses grip as general expands power
Another Nail in The Coffin of The Case for Libyan 'Intervention'
ISIS claims responsibility for attack on Iranian ambassador's residence in Libya
How Libya's Christian Martyrs Are Witnessing to Egypt
Syria
ISIS abducts at least 90 from Christian villages in Syria
Why Turkish troops entered Syria to reach a medieval tomb
Turkey's Evacuation of Tomb Guards In Syria Draws Rebuke
Egypt
President Sisi calls on Arabs to field united force against ISIS
Sisi issues decree widening scope of Egypt security crackdown
Egypt at a tipping point for growth in foreign investment inflows?
Saudi Arabia
Four (4) Iranian Threats That Terrorize Saudi Arabia
Saudi Arabia court gives death penalty to man who renounced his Muslim faith
Scientists Baffled by Saudi Arabia's Deadly Virus (MERS)
---
Israel Geographically Located In Supernation #7
How US Diplomatic Strategy Gave Netanyahu Leverage
Netanyahu Invited to Closed-Door Meeting with Democrats
5 Reasons Israel Won't Attack Iran
IDF Trains to Repel Alien Invasion
Hamas warns it could 'surprise' Israel more than last Gaza war
U.S. jury orders Palestinian groups to pay attack victims $218.5 million
PA to Appeal Court's Decision on its Liability for Terrorism
Israel Cuts Electricity to Palestinians Amidst Enormous Debt
Top US political consultant says Netanyahu-Obama spat endangers support for Israel
Gallup Poll: US public support for Israel not hurt by Iran flap
---
Deadly bus bomb explodes in Nigeria: At least 18 killed
---
Marijuana Is Now Officially Legal in Alaska
---
Edward Snowden Film 'Citizenfour' Wins Best Documentary Oscar
News
Scientists call for "international authority" on climate change geoengineering
Leaked intelligence document shows Mossad didn't think Iran sought nuclear weapon
White House: Obama willing to negotiate details of force authorization request
John McCain: 'I'm ashamed of my country'
Mark Levin: Obama a 'patsy for Islamic terrorism'
Ukraine PM: Cease fire non-existent, Putin on a larger mission
Seattle-area officers experience 'anti-police' backlash
Fresh leak of highly radioactive water detected at Fukushima nuclear power plant
Three-parent babies could risk the future of the human race: Warn 55 Italian MPs
---
New terror video calls for deadly attack on London's Oxford Street
Terror attacks in France blowback or False Flag
---
Why Greece will never repay its debt
---
US factory activity edges up in February
US weekly jobless claims total falls more than the estimate
Wal-Mart will give half-million employees pay raises
---
Obama hustling 'full-throttle' to set up amnesty contracts: Ignoring order to stop from Federal Judge
Limbaugh affirms amnesty could be fatally flawed
Next amnesty ruling: Is it constitutional?
---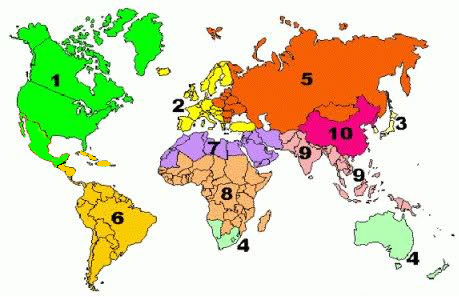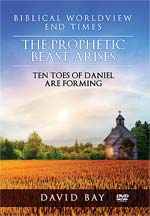 Supernation #5 - Russia / Eastern Europe
Deadly bomb blast hits rally in Kharkiv
Ukraine fears spread of war after blast in eastern city
Ukraine: Cannot start heavy weapons withdrawal
Report to Allege Direct Kremlin Link to Ukraine Invasion
Putin Supporters Hold 'Anti-Maidan' March in Moscow
A Year After Fleeing Ukraine, Yanukovich Speaks of Return
---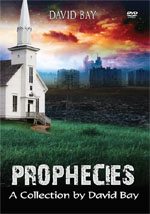 Supernation #7 - Middle East / Northern Africa
Iraq
Amid rising abuse, Iraq's Sunnis seek assurances
Is Obama Rushing to Disaster in Iraq?
Iraq's defence minister criticises US about timing of battle against ISIS
ISIS Turns to Chemical Weapons As It Loses Ground
Assyrian Christian militia keep well-armed militants at bay - but they are running out of ammunition
Australian PM Abbott denies making formal proposal to invade Iraq
Separate bombings leave 19 dead, injure dozens
France deploys aircraft carrier to join fight against ISIL in Iraq
U.S. JTACS May Be Deployed to Iraq
Syria
With ISIS Forced Out, Village Life Returns for Some in Syria
Teen 'jihadi brides' reportedly complete journey from Britain to Islamic State in Syria
Turkish tanks enter Syria to evacuate 40 soldiers guarding tomb
Syrian Kurdish fighters claim they gave passage to Turkish operation to evacuate tomb
Why didn't the recent Turkish incursion into Syria draw ISIS fire?
Saudi Arabia
War On Extremism: Saudi Arabia joins White House talks
Saudi men detained for dancing at birthday party
Saudi Arabia's Oil Exports Fell in 2014 in 'Tough Year'
Miscellaneous
Iran, US kick off 2nd round of nuclear talks in Geneva
Top Iranian nuclear negotiator warns Islamic Republic may quit talks
Could ISIS' foray into North Africa draw another Western intervention in Libya?
Yemen's Hadi flees capital and says he is still president
---
Israel Geographically Located In Supernation #7
Britain: "Hitler's Walk" Sign Cancelled After Uproar
Uproar as Mayor Rudy Takes On Obama and Fox's Megyn Kelly
Iran is Deployed, 'Planning War' Along Israel's Northern Border
They Called Him Rabbi Abraham Lincoln
---
Young girl suicide bomber kills seven in Nigeria
---
Agriculture Must Be Central to Climate Deal, Experts Say
News
Obama Summit Targets "American Extremism"
Obama to seek emergency court order restarting immigration programs
Obama hustling 'full-throttle' to set up amnesty contracts: Ignoring adverse court order
The World's Next Country: Kurds are on the verge of getting a homeland of their own: Middle East will never be the same
Former Yemeni President Flees Capital
Muslim Dutch Mayor Tells Muslims: Accept Western Values or Leave
Is it time to dump the floating dollar for a fixed exchange rate?
Feds: Eat less meat to fight climate change
---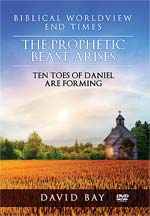 Supernation #5 - Russia / Eastern Europe
Russia
Putin says Russia's military strength Has No Match
Britain cannot defend itself against Putin's military might, top brass warn
Egypt, Russia Sign Military, Economic and Nuclear Accords
Ukraine
Putin holds all the cards in Ukraine
Pro-Russian rebels force Ukrainian troops to retreat from railway hub: Putin mocks ceasefire
---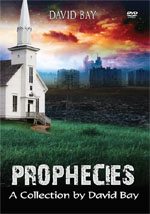 Supernation #7 - Middle East / Northern Africa
Iraq
US Marines on the Ground in Iraq
Was Tipping Hand on Mosul Plan the Right Move?
New US Secretary of Defense silent on date of Mosul offensive: US will take supporting role
Iraq civil war leader rallies Shi'ite fighters against Islamic State
Iran's Shiite Militias Are Running Amok in Iraq
Obama admin gives cover to Iraq Shiite militia abuses: Ex U.S. official
Syria
Kurdish Fighters Hold Syrian Town With IS on Outskirts
U.N. investigators to name Syria war criminals
As Atrocities Mount in Syria, Shock Videos Keep Focus on ISIS
Islamic State Defeat Hinges on Stable Syria: Obama
Saudi Arabia
Pakistan terror wave sparks rare criticism of Saudi Arabia
New Saudi King Salman is showering his country with $32 billion in gifts
Saudi Arabia decides to turn the tables on the Houthis in Yemen

Miscellaneous
Khamenei: One Day, Iran Shall Have its Sanctions Revenge
Could ISIS' foray into North Africa draw another Western intervention in Libya?
Four Egyptian Christians held hostage in Libya, says family
Egypt is calling the West's bluff over its phony war on ISIS
Coptic Christians beheaded in Libya, burned alive in Egypt
Why Egypt's Bombing Raids In Libya Come As No Surprise
Egypt Is Buying Loads of Fancy French Fighters
---
Israel Geographically Located In Supernation #7
1,500 Jews Joyfully 'Circle the Temple Gates' in Driving Rain
State Dept.: Kerry Will be 'Out of Town' During Netanyahu Speech To Congress
FM Liberman: Terrorists should be killed, not freed
Saving the Jews of Iraq - 1948
Ready for any surprise, reservists of the Desert Blaze battalion keep both eyes on Gaza
'US, EU to test Israel's sincerity on Palestine after elections'
Washington concerned at possible collapse of Palestinian Authority
Palestinian factions call on PA to cancel gas agreement with Israel
---
Boko Haram attacks island on Niger side of Lake Chad
---
Greece, Euro Zone agree four-month loan extension, avert crunch
Euro zone deal cancels Greek austerity commitments
---
Conversation about domestic abuse finally in the forefront
News
Brutal ISIS Videos Show Potency of Shock Value
Obama's Own Prayer Breakfast Words Echoed By ISIS In Gruesome Christian Beheadings Video
Krauthammer: Obama's Summit Speech On Muslims Is 'So Divorced From Reality'
Saudi King Unleashes a Torrent of Money as Bonuses Flow to the Masses
Fox News anchor Bill O'Reilly accused of exaggerating war zone exploits
Eurozone ministers gather for crucial Greece talks
Russian researchers expose breakthrough U.S. spying program
---
Jeb Bush Backs 'Big Brother': Gov't Surveillance "Keeps Us Safe"
Jeb Bush's 'Big Tent' Welcomes Iraq War Screw-Ups
Show Me the Money: French Government Told to Pay Up Over Spy Equipment
---
World Reorganizing Into 10 Supernations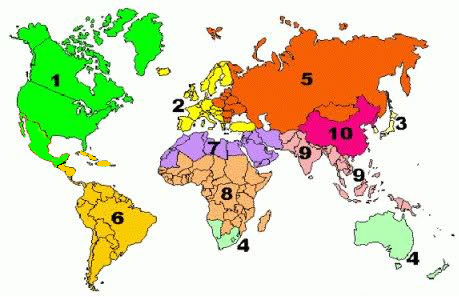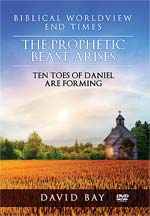 Supernation #5 - Russia / Eastern Europe
Ukraine
Kiev Has Not Resumed Gas Deliveries - Donetsk Gas Company
Retreating Soldiers Bring Echoes of War's Chaos to a Ukrainian Town
Shattered Ukraine town in rebel hands as leaders urge respect for ceasefire
Russia marches on uninhibited in eastern Ukraine
Russia's Putin Took European States 'By Surprise' in Ukraine
Ukraine says 20 Russian tanks and many fighters have crossed border
IMF aid package pushes Ukraine gas prices up 280%
---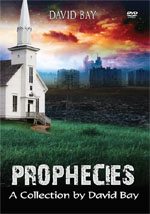 Supernation #7 - Middle East / Northern Africa
Iraq
Iraq-Kurdish force of 25,000 to retake Mosul from ISIS
ISIS Attacks Near Erbil, Repelled by Peshmerga: Kurds
U.S. Official: American Forces May Help Iraq Retake Mosul
Iraq civil war leader rallies Shi'ite fighters against Islamic State
Can Jeb Bush escape his brother's legacy in Iraq?
Christian Militia Forms "Foreign Legion" to Combat ISIS
Syria
Obama blew it on Syria, by his own admission (sort of)
Fears for Syria-bound London schoolgirls suspected of trying to join Islamic State
As Atrocities Mount in Syria, Shock Videos Keep Focus on ISIS
UN investigators to publish Syria war crimes suspect names
Europe could switch stance on Syria due to ISIS threat
Saudi Arabia
Saudis Grow Increasingly Critical Of The Campaign Against ISIS
U.S.-led coalition against IS meets in Saudi Arabia
Saudi Arabia and the Muslim Brotherhood: a conditional return
Saudi blogger spared flogging again this week: Amnesty International
Oil-Drop Pain Spreads to Saudi Arabia's Energy Behemoth
Miscellaneous
Yemen parties agree on transitional council
U.S. embassy evacuation from Yemen left sensitive information exposed
Libya violence: Bombs kill dozens in al-Qubbah
---
Israel Geographically Located In Supernation #7
Waqf Guard Assaults Jew on Temple Mount, Isn't Arrested
God gave the Jews the Temple Mount, not Copenhagen's cafés"
White House 'Concerned' That PA May Disappear Soon
Major General Eizenkot Takes Command of IDF During 'Tense and Challenging Period'
Obama Accuses Israel of Lying About Iran Deal
Netanyahu throws cold water on IAEA report claiming Iran restraining its nuclear program
Who will win first US terrorist trial against the Palestinian Authority?
---
New Greek govt furious over EU 'unequivocal' anti-Russia statement
---
EIGHT Campus Rape Hoaxes Eerily Like The UVA Rape Story
---
Los Angeles hospital warns 179 patients possibly exposed to 'superbug'
News
"Trooper" Movie Shines Much-Needed Spotlight on Iraq Vets and Uranium Poisoning
Playing Defense: Jeb's family problem, Hillary's man problem
Why Hillary may be a longer shot than she thinks for 2016
Violent extremism' summit a political stunt?
Google Warns: US government 'hacking any facility' in the world
Mom's "angry as hell" Facebook post about measles goes viral
Superbug Nightmare Is Playing Out at LA Hospital
British Scientists: Aliens May Have Sent Space Seeds To Create Life On Earth
---
Greece runs up the austerity white flag in Brussels
Greece requests euro zone loan extension: Offers big concessions
---
$10-a-Barrel Oil Is Absolutely Possible
---
Shockingly Simple, Affordable, Way To End Homelessness
---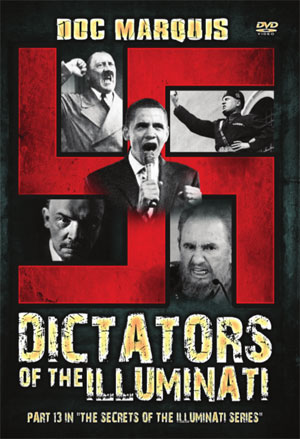 Supernation #5 - Russia / Eastern Europe
Ukraine
New attempt to enforce Ukraine ceasefire
Leaders Say Ukraine Truce Deal Still On After Debaltseve Clashes
Ukraine calls for UN peacekeepers to observe ceasefire
'Stick to Minsk deal': Russia slams Ukraine idea for EU peacekeepers
'They'll ridicule us': Ukraine defense minister 'claims' Russia used nukes
Did CNN just annex Ukraine for Russia?
Ukraine's Economic Challenge: On brink of bankruptcy
Ukraine chides Putin as rebels revel in seized town
Russia accuses Ukraine of aiming to destroy Minsk accords
U.K. Defense Secretary Says Russia is a 'Danger' to Baltic States
---
F-22's Belated Combat Debut Against Islamic State Earns Praise
---
India may reconsider $20 billion French Rafale jet deal in favor of Russia
---
Obama: We're Not at War with Islam
Obama says US at war with those 'perverting Islam'
Ted Cruz: Obama Has Become 'An Apologist For Radical Islamic Terrorists'
Why Are Jihadis So Obsessed with Porn?
---
Police Raid and Trash 90-Year Old Woman's Home Apparently By Accident: Find nothing
---
Justice Dept. ready to sue Ferguson police over discrimination
---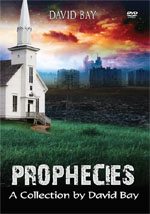 Supernation #7 - Middle East / Northern Africa
Iraq
Fight against ISIS 'must be led by Iraqis' – UK ambassador
Kurdish forces repel ISIS offensive in Iraq
U.N. investigates claim of ISIS organ theft
Iran arms exports to Iraq tolerated in fight against ISIS
Western volunteers rally to Iraq Christian militia
Syria
Why Syria's Rebels Fear Assad's Ceasefire Promise
Porous Syria-Turkey Border Poses Challenge in Fight Against Islamic State
U.S. to Give Some Syria Rebels Ability to Call Airstrikes
Saudi Arabia -- Bringing Saudi Arabia Down
Saudi Arabia's fragile monarchy
Saudi crude oil exports drop to 6.934 mln bpd in December
Anti-ISIS coalition top brass begin talks in Saudi Arabia
Return of the religious police worries reformers in Saudi Arabia
Miscellaneous
Egypt, Saudi Arabia Outraged By State Dept. Reception of Muslim Brotherhood Delegation
Qatar recalls ambassador from Egypt in dispute over Libya strikes
Egypt's Sisi tours border with Libya after bombing IS targets
Persecution Defines Life for Yemen's Remaining Jews
Emails reveal sensitive info left exposed after US pullout from Yemen

---
Israel Geographically Located In Supernation #7
White House Admits Withholding Sensitive Info from Israel on Iran
Hamas Military Wing Fired Rockets into Israel from Lebanon in Summer War
Is PA Trying to Renew Temple Mount Terror?
Tel Aviv Bus Terrorist Committed Attack for 'Al-Aqsa'
Jeb Bush 'Eager' to Hear Netanyahu's Congress Speech
State indicts Palestinian who stabbed 12 in Tel Aviv bus attack
News
Ukraine Forces Withdraw From Debaltseve, a Strategic Town
ISIS might be harvesting organs
Jordan's King Abdullah is in a winner-take-all war with the Islamic State
Obama Secretly Meets with Muslim Leaders Who Have Ties to Muslim Brotherhood
Saudi Cleric Argues: The Sun Revolves Around Earth
Republican Jeb Bush on foreign policy views: 'I am my own man'
Texas judge's immigration rebuke may be hard to challenge
Sun Goes Quiet Again: During The Weakest Solar Cycle In A Century
---
WPD conducts violent no-knock raid: Destroy & nearly burn down home after stomping on necks of innocent residents
St. Louis: Traffic ticket quotas for officers?
Let's not be so quick to believe gun-control rhetoric
---
World Reorganizing Into 10 Supernations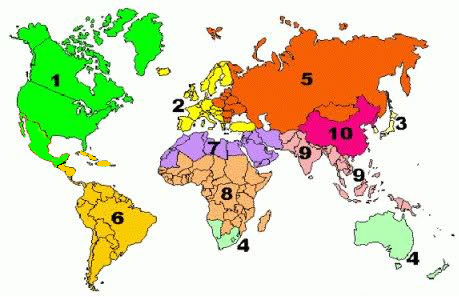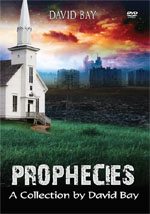 Supernation #7 - Middle East / Northern Africa
Region
Violent Extremism Summit Under Way In White House
Following Attacks in Denmark, Need for "Bitter War" against Radical Islam More Evident
ISIS message to Christians: 'We're coming to get you'
Over There: Allies v. ISIS wonder if the Yanks are coming
Obama's Anti-ISIS AUMF: A Classic Muddle
Where do 2016 contenders stand on the military fight against ISIS?
Official: ISIS hostage death claim a P.R. stunt
Obama administration to allow sales of armed drones to allies
Iraq
Kurdish forces repel ISIS offensive in Iraq: Southwest of Irbil
Iraq's Kurds tell foreign fighters: We don't want your help
Iraq Police Chief: Islamic States Has Burned 45 Iraqis Alive
Iraq to UN: ISIS committing genocide
Syria
Scores killed in Aleppo battles after army offensive
Syria 'agrees to stop Aleppo strikes for six weeks'
US and Ankara agree to train Syria rebels in Turkey
Saudi Arabia
Military chiefs in Saudi Arabia for anti-Islamic State talks
Saudi Arabia's Oil Exports Fell in 2014 in 'Tough Year'
For a Cleric From Saudi Arabia, Earth Does Not Spin: For Saudis, the Sun Rotates Around Earth
Miscellaneous
Egyptians mourn Coptic Christians beheaded by ISIS
'ISIS sets sights on Libya as gateway to eventual invasion of Europe'
A peculiar United Nations resolution on Yemen - "Lack of teeth and over-ambition"
Yemen's Shi'ite Houthis reject U.N. call to cede power
Iran's Khamenei threatens world gas supply, vows firm Iranian nuclear stand
---
Israel Geographically Located In Supernation #7
Analysis: African Christians Saved Israel at UN
Is the PA Trying to Renew Temple Mount Terror?
Bennett Tells Western World: Israel is Fighting for your Freedom
Christians Urged to Vote in Israel's Upcoming Elections
Why Israelis Are Hesitant to Re-Elect Netanyahu
World Vision Retracts Support for Anti-Zionist Propaganda
India to splurge $1b on Israeli weapons
---
Putin tells Kiev to let troops surrender as Ukraine ceasefire unravels
---
Alabama governor apologises for police 'assault' on Indian
News
Judge blocks Obama policy that would shield millions from deportation
No Mention of 'Christians' In White House Statement Condemning 21 ISIS Beheadings
Obama gets in Presidents Day round of golf: While Middle East is in turmoil
Ukraine Army, Rebels Fighting Despite Pullback Deadline
Chapel Hill Murders vs Copenhagen Terrorism
Magnitude 6.9 Earthquake Strikes Japan, Results In Tsunami Warning: Just northeast of Fukushima
---
Water's Edge: A Shrinking River Threatens Southwest U.S.
---
Keystone XL Pipeline Bill Clears Congress: But Obama Is Vowing To Veto
---
World Reorganizing Into 10 Supernations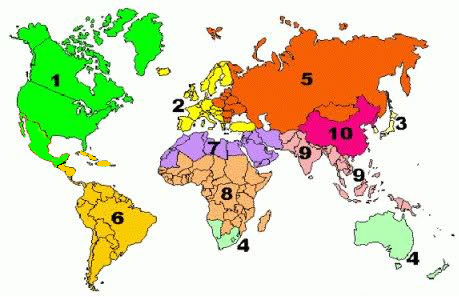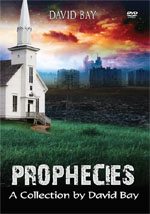 Supernation #7 - Middle East / Northern Africa
Region
ISIS Bans Cell Phones: Islamic State Chops Off Women's Hands For Using Cellphones - Men just whipped after same offense
Why ISIS Prolonged Negotiations For Jordanian Pilot After Executing Him In January
Libya
New ISIS Beheading Video Points To 'Islamic State' Expansion In Libya
Egypt bombs ISIS targets in Libya after 21 Egyptians beheaded
Egypt seeks UN mandate for Libya Islamic State intervention
How Egypt sees the IS threat in Libya
Libya is the New Syria: How ISIL Exploited the Post-Gaddafi Vacuum
With Oil Fields Under Attack, Libya's Economic Future Looks Bleak
Pope decries beheading of Egyptian Christians in Libya
Iraq
ISIS Raqqa 'Governor' Allegedly Executed, Prompting Wave Of Arrests For Defection: Planning a coup?
Sunni parties seek talks with Shi'ite militia groups : Following assassination of Sunni tribal leader
Islamic State attack on U.S. base in Iraq fails
Islamic State militants burn to death 45 in town of al-Baghdadi
Westerners Journey to Iraq and Join Christian Militia to Fight ISIS
To Defeat Islamic State in Iraq, Bridge the Sunni-Shiite Divide
PM Abadi must disband and disarm Iraq's murderous militias
ISIS killers were 'high-fiving' after execution: US volunteer joins Kurds
Hezbollah says it is fighting ISIS in Iraq
Iran
Iraq's pro-Iran Shiite militias lead the war against Islamic State: 100,000 to 120,000 men under arms, militias are rapidly eclipsing the depleted and demoralized Iraqi army
Iran, Iraq seek to raise trade by 60% to $20bn
Mississippi Senate kills Iran Divestment Act, citing Toyota concerns
Yemen
UN Security Council condemns Shi'ite Al Houthi takeover
Al Houthi turn focus on oil rich Marib province: Whoever controls the province has a chokehold over Yemen's energy supply
Gulf states demand forceful UN action on Yemen
Syria
Syrian troops capture villages in Aleppo in surprise attack: Near Golan Heights area
Hezbollah intervention in Syria 'legitimate': Russian ambassador
The situation in Syria is only going to get worse ... and here's why
Saudi Arabia
ISIS real target is Saudi Arabia: Nasrallah - Mecca and Medina specifically
Saudi Arabia Budget Insulated from Effects of Lower Oil Prices
Qatar's Emir in Saudi Arabia for Talks With New King
---
Israel Geographically Located In Supernation #7
Israeli Ambassador: Netanyahu address to Congress on Iran deal worth price of ties with Obama
PM 'Expects the Courtesy' of Letting Him Address Congress
Austria's FM: A Europe Without Jews is Not Europe
President Hollande visits desecrated Jewish cemetery: Says French Jews belong in France
Fearing leaks, U.S. 'limiting' information it shares with Israel on Iran nuke talks
The Day Journalism Went To War Against Israel
21st IDF Chief of Staff Eizenkot Steps into Office
---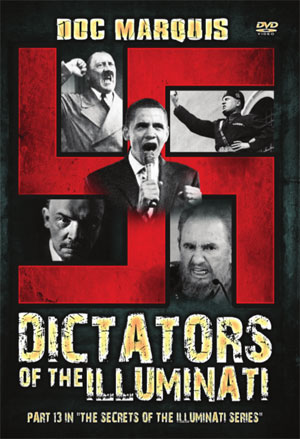 Supernation #5 - Russia / Eastern Europe
Ukraine
Ukraine Truce Hangs by Thread: Fighting Rages Near Eastern City of Debaltseve
Stop shooting' EU pleads as Ukraine ceasefire teeters
Ukraine won't pull back heavy weapons
Ukraine Truce 'Broken 139 Times' On First Day
France 'should recognize' Crimea as Russian territory
Ukraine agreement no victory for Kiev or West
German TV channel under fire over fake 'Russian tanks in Ukraine' footage
---
Islamic Boko Haram destroys northeast Nigeria town
---
News
HUH? Clueless Americans say Obama should completely repeal the Bill of Rights in the name of 'security'
S.D. couple fighting for cash seized while vacationing in Colorado
Backdoor Gun Control: Obama's ATF Proposes AR-15 Ammo Ban
Under Obama's amnesty, immigrants could get windfall from IRS
All 2016 GOP Contenders Support 'Amnesty'
ISIS Beheads 21 Christians, Promises To 'Conquer Rome
What You Should Know About the New Defense Secretary
Bisexuals hopeful as one of their own becomes Oregon's governor
Middle School Students Given 'Fifty Shades Of Grey' Puzzles
---
Two shootings within hours put Copenhagen on edge
Denmark sees possible 'Charlie Hebdo' motive behind Copenhagen attacks: Hit the same targets as in France
Listen: Shocking audio of the moment a man opens fire on Copenhagen cafe
Copenhagen Shooting Update: Omar El-Hussein Identified As Terror Attacks Suspect Killed By Police
---
'It's Biblical': Severe Wind, Cold in Latest East-Coast Snow Storms
---
FAA poses rules that may allow thousands of businesses to fly drones
---
---
World Reorganizing Into 10 Supernations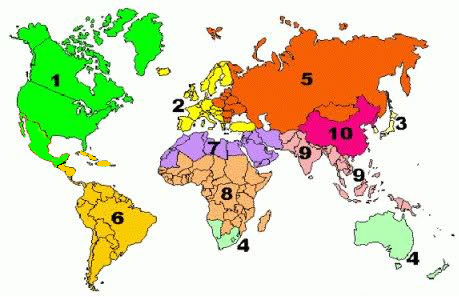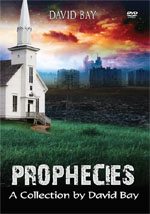 Supernation #7 - Middle East / Northern Africa
ISIS Christian Beheading Video Condemns 'Crusaders'
Obama Summit Targets 'American Extremism'
ISIS 'Morality Police' Rules with Iron Fist
Huckabee: Time Has Come to "Kill" the Iranian "Snake"
Iran is ready to take over Iraq's troops
Obama May Seek Iran's Help as Anti-ISIS Coalition Shrinks
Iran, Iraq follow Saudis in fight for Asian oil market
Iran's first VP due in Iraq on Monday
Iraq
Iraq preparing to retake Mosul from Islamic State - PM
US Apache Helicopters Attack ISIS Base
Pro-Iran militias' success in Iraq could undermine U.S.
Iraq PM Haidar al-Abadi hails 'acceleration of support' against ISIS
Islamists Seize Ezra's Tomb in Iraq
Westerners join Iraqi Christian militia to fight Islamic State
Egypt
Egypt carries out bombing raids on ISIS targets in Libya after video of beheadings
Islamic State jihadists assault US base in Iraq
ISIS chief Baghdadi's uncle arrested in Iraq
Canadian Special forces in another Iraq firefight
Syria
US-led military air strikes destroy key Isis targets in Syria and Iraq
Kurds, Syrian rebels edge into Islamic State stronghold
Looks Like Iran Upgraded Syria's Helicopters
Kayla Mueller's boyfriend describes effort to free her from cell in Syria
Egypt/Libya
Egypt bombs ISIS in Libya after beheadings video
Egypt wades deeper into the quicksand of Libya's civil war
Egypt seeks to 'diversify' weapon providers
In France, Relief Over Rafale Fighter Plane Sale to Egypt
Saudi Arabia
ISIS' real target is Saudi Arabia
Saudi delegation to head to Iraq for talks on reopening embassy
Saudi Arabia joins West in diplomatic exodus from crisis-torn Yemen
---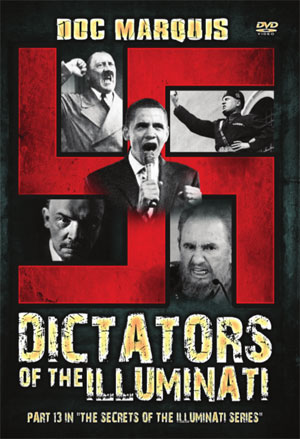 Supernation #5 - Russia / Eastern Europe
Ukraine
Ron Paul: 'I Am Not Pro-Putin, I Am Not Pro-Russia, I Am Pro-Facts'
What Will 'Minsk II' Agreement be Worth?
Ukraine Alleges Separatist Shelling as Cease-Fire Takes Effect
Ukraine Rebels Reject Cease-Fire at Encircled Town
Ukraine, World Leaders Agree to Roll Out Next Phase of Cease-Fire
---
Israel Geographically Located In Supernation #7
Over 1,000 Hezbollah Terrorists on the Golan
Palestinian Authority Pays To Kill Jews
Blair to Hamas: Are You Islamists or Do You Want Peace?
Israeli Ambassador Warns UN: Hamas Quickly Rearming for War with Israel
Watch: Journalist Walks in Paris Dressed as a Religious Jew - Walk proved to be intimidating
Hundreds of Jewish tombs damaged in northern France
News
One Dead After 'Valentine's Day Massacre Plot'
New Oregon Governor Kate Brown: First Openly Bi-Sexual Governor
Iran's supreme leader wrote letter to Obama
Iraqi forces fend off ISIS attack on Al Asad air base
Russia Warns the West: Arming Ukraine would be act of war
Did Argentina's President Order An Assassination?
Jeb Bush's fundraising is obliterating other 2016 GOP candidates
Obama Condemns 'Outrageous' Murders of Muslims in North Carolina
---
Why the Number of Oil Rigs May Not Matter Anymore
Why Oil Crashed—and Why Lower Prices Are Here to Stay
Oil tops $60 for first time in 2015; oversupply persists
---
World Reorganizing Into 10 Supernations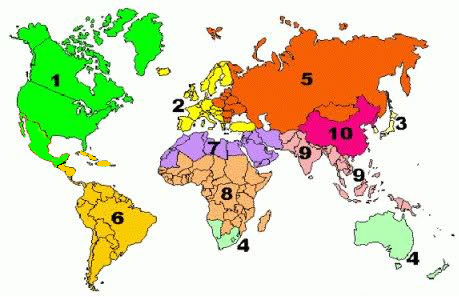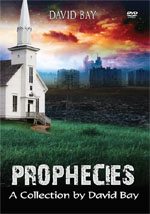 Supernation #7 - Middle East / Northern Africa
US 'eyeing new air base' in Iraq amid talk of major offensive on ISIS
Failed ISIS raid tests US forces in Iraq
Pentagon downplays ISIS attack: 'Keep it in perspective'
New attack pressures Congress to act on ISIS
Syria
Kurds regain Syrian villages from Islamic State
U.N. Envoy Says Assad Is Crucial to Defusing Conflict in Syria
From Syria, an Aerial Atlas of a Country in Ruins
Behind the Lines: Hezbollah, Iran, Syria join forces near Golan 'buffer zone'
Yemen
Fighting in Yemen Kills 16 Shiite Rebels, 10 Sunni Tribesmen
The Hidden Issue Behind Marines Ditching Weapons In Yemen: "bootstrap extraction"?
The UAE closes embassy in Yemen
Libya
Libyan parliament confirms death of 21 kidnapped Coptic Egyptians
ISIS Believed to Have Beheaded 21 Coptic Christians in Libya: 'To Avenge Muslim Women'
Egypt evacuates citizens from Libya
---
Israel Geographically Located In Supernation #7
General Benny Gantz Meets with PM Netanyahu Before Stepping Down
Netanyahu too hesitant to order military attack on Iran, rival MK says
Israelis think Obama interfering in election: Poll
Ya'alon pushes for water hookup in order to open new Palestinian city Rawabi
WATCH: Israel intercepts boat carrying rocket-making materials from Egypt to Gaza
"Joint Arab Party" hopes for 15 seats in upcoming elections
---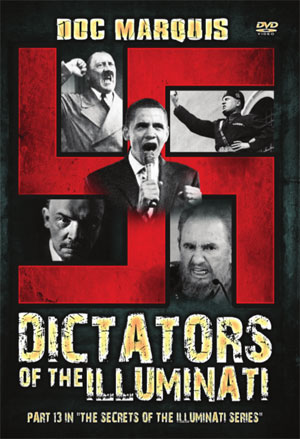 Supernation #5 - Russia / Eastern Europe
Ukraine
Russia Warns the West: Arming Ukraine would be "Act of War"
Ukraine Fighting Persists as Countdown to Cease-Fire Starts
President Poroshenko to introduce martial law across Ukraine unless peace is established
In Ukraine, Both Sides Try to Land Final Blows Before a Cease-Fire
Former British armoured vehicles arrive in conflict zone after being sold off by private firm
---
Executive Order Promoting Private Sector Cybersecurity Information Sharing
---
Inquest planned, $25M claim filed in Wash. police shooting
News
Obama sends Congress request for military force against ISIS
ISIS militants seize parts of Iraq town 13 minutes away from US base holding 320 Marines
Islamic Chief Slams Obama For Not Condemning Murder of 3 Muslims In North Carolina
Less chance of Greece moving toward Russia
Don't disrespect our president, black lawmakers tell Netanyahu
Senate Confirms Ash Carter as 25th Secretary of Defense: Former Deputy of Defense
---
World Reorganizing Into 10 Supernations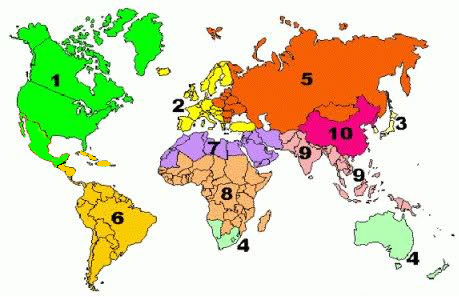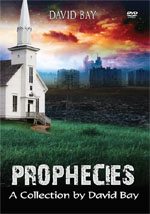 Supernation #7 - Middle East / Northern Africa
Obama's war against ISIS – much more open-ended than meets the eye
Iraq
George W. Bush Is Intervening in Iraq — Again
Shiite Militias Fill a Void in Iraq
Ambassador: Iraq will retake cities from ISIL this year
Airstrikes Continue Against ISIL Targets in Syria, Iraq
US reportedly seeking safe return of exiled Sunni leaders to Iraq
Syria
Charlie Hebdo: Paris attacker's widow living in Syria under Islamic State
Islamic State claims it captured Mossad spy in Syria
Airstrikes in Syria kill at least 20 ISIS fighters
Turkish Checkpoint Near Syria Bombed - by ISIS?
Militants ask Israel to bomb southern Syria
President Assad must be part of solution for Syria crisis: UN envoy
Yemen
Germany, Italy close embassies in Yemen: Britain, France and the United States already closed their diplomatic missions
Yemen 'collapsing before our eyes': UN chief Ban Ki-moon
Counterterror chief says fall of Yemen's government took US by surprise
Miscellaneous
US reportedly increases secret raids against Afghanistan insurgents
Al Jazeera journalists Mohamed Fahmy and Baher Mohamed freed from Egypt prison
---
Israel Geographically Located In Supernation #7
Nobel Prize winner Elie Wiesel to attend Netanyahu speech to Congress
When Netanyahu ran away from peace talks
Is the US Meddling in Israeli Elections?
Poll Shows Stronger Right-Wing Coalition for 20th Knesset
Who Were the 'Journalists' Killed in the Gaza War?
Why the Hezbollah Clash Matters
IDF Security Assessment: Palestinian Authority can collapse at any moment
PM says Iran is facing off against Israel on 6 fronts

---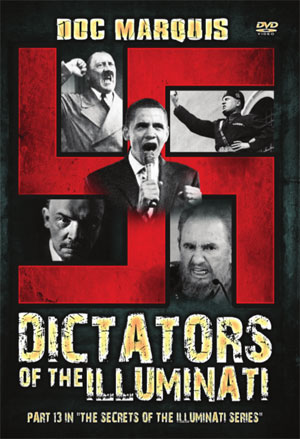 Supernation #5 - Russia / Eastern Europe
Ukraine
'Sniper' tells the BBC he may have helped provoke a massacre in Ukraine
Ukraine battles persists ahead of cease-fire
Ceasefire: Putin Wins Again
IMF agrees $17.5bn reform programme for Ukraine
Ukraine is heading for a total economic collapse
Ukraine Cease-Fire Leaves Control of Border Unresolved Until Year's End
Ukraine Ceasefire: European leaders sceptical peace plan will work
Ukraine ceasefire aims to pave way for comprehensive settlement of crisis
News
Ceasefire agreed for eastern Ukraine after Minsk summit
U.S. gunman kills three young Muslims: N. Carolina
Iran's President Rouhani: You Can't Stabilize the Middle East Without Us
Obama's successor could inherit Mideast conflict
US lawmaker calls for amendment after Obama ISIS resolution omits the word 'Jews'
Oklahoma bill would allow property owners to shoot down drones without civil liability
Some Floridians are keeping windows rolled up at DUI checkpoints
---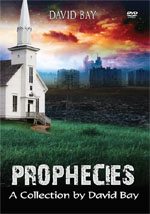 Supernation #7 - Middle East / Northern Africa
Region
Obama opens door to 'limited' ground combat operations against ISIS
The danger of Obama's military request
Iraq
Vets Group Demands VA Secretary Apologize for Asking Iraq War Veteran, 'What Have You Done?'
Iraq says Jordan offers all military means in ISIS fight
ISIS claims Iraq suicide bombings by foreign fighters
Iraq says it has not asked for U.S. ground forces
NZ Prime Minister rules out troops fighting in Iraq
Shiite pilgrims flock to Iraq holy city, government fears attack
Iraqi Officials: Clashes, mortar shells kill at least 31 people, wound dozens
Syria
US Spies Struggle With Intel 'Gap' On Ground in Syria
How Kayla Mueller's pro-Palestinian activism led her to Syria
Syrian 'Monuments Men' Race to Protect Antiquities as Looting Bankrolls Terror
How Syria lost its humanity: Why has the civil war been marked out by almost medieval acts of savagery?
Cold War Between Jordan and Syria Heats Up
Miscellaneous
Al-Qaeda militants seize Yemeni military base in south
Report reveals shadowy Unit 190 of Iran's Revolutionary Guard
On Iran, politics cloud fateful decisions as world approaches a Vienna moment
---
Israel Geographically Located In Supernation #7
Israel intercepts boat carrying rocket-making materials from Egypt to Gaza
Hezbollah, Syrian forces and Iranian officers approach Israeli border in fight against rebels
New Al Qaeda Video Shows Steady Advance along Israeli Border
Nasrallah: No More Separation of Battle Fronts in Confrontation with Israel
Hamas accuses Palestinian Authority of planning to instigate Gaza unrest
Israel Facing Growing Domestic ISIS Threat as 20,000 Foreign Fighters Join Group's Ranks
IDF's Only Japanese Soldier Completes Induction into Elite Unit
Greece Planning Joint Military Exercises with Israel

---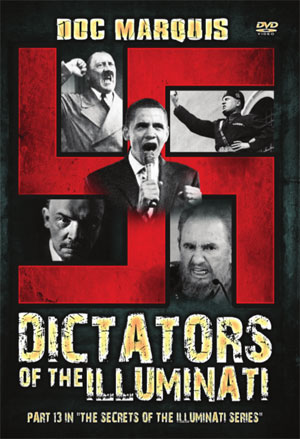 Supernation #5 - Russia / Eastern Europe
Ukraine
Russia, Ukraine reach ceasefire deal in eastern Ukraine
Obama Threatened Putin Before Minsk Meeting
Obama Has Congressional Support to Arm Kiev if Minsk Talks Fail - Senator
This is a make-or-break moment for Ukraine
Ukraine gets new $40 billion lifeline
---
Florida School District Bans Distribution of Bibles and Religious Materials Following Flap Over Satanist Group's Kids Coloring Book
---
U.S. Satisfaction With Religion Settling at Lower Levels
U.S. Economic Confidence Index Steady at +3: Gallup
News
Gov. Jindal Unveils National Plan To Repeal Common Core
Muslim Persecution of Christians: A Centuries Old Phenomenon
Obama ISIS Plan to Extend Beyond Iraq, Syria
Time to end the authorization for endless war
US, UK and France announce closures, evacuations of embassies in Yemen
Obama to Seek War Power Bill From Congress
House Speaker Boehner announces Pope Francis will address Congress: Sept 24
Leaders gather in Minsk for Ukraine crisis summit
Pennsylvania Town Puts Up Signs Warning Criminals: THIS IS NOT A GUN FREE ZONE
Samsung denies its smart TVs monitor living room conversations
---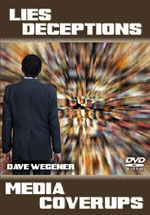 Mass Media = Calculated Lying
Amid Firestorm of Criticism, NBC Announces the Fate of News Anchor Brian Williams: Suspension meted out
Brian Williams suspended without pay for 6 months
40 Percent Of Americans Think Brian Williams Should Resign: Poll
Dinesh D'Souza: Brian Williams 'Trapped' By His Lies
Brian Williams perhaps 'misremembered' dangers of Katrina: Hotel manager
Jon Stewart Calls Brian Williams Scandal a Case of 'Infotainment Confusion Syndrome'
How Brian Williams (and Tom Brokaw) Betrayed My Family
Can Brian Williams' career survive his Iraq story?
---
At Grammys, Obama Promotes 'Partnership' With Soros-Funded Group: "Center For American Progress"
---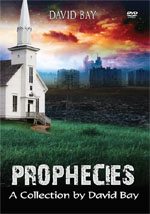 Supernation #7 - Middle East / Northern Africa
Iraq
Catholic Archbishop: Iraq needs U.S. boots on ground to fight Islamic State
20,000 foreigners have joined ISIS in Iraq, Syria
Calling out Bush's Iraq lies is not 'dangerous'
Iran Is Ready to Take Over Iraq's Troops
Why Jordan is moving "thousands" of troops to Iraq border
'Terrorism exported to Middle East from Europe' – President Assad
American ISIS Hostage Kayla Mueller Dead
Officials: Kayla Mueller May Have Been Given to ISIS Commander: In forced marriage
Saudi Arabia
Saudi Historian: U.S. Women Choose To Drive Because Rape, Sexual Violence Is 'No Big Deal To Them'
Saudi Arabia executions 'extraordinarily high' as state kills 28 people in five weeks
Prince Charles raises blogger case with new Saudi king
Saudi Arabia's Credit Rating Outlook Cut to Negative at S&P
---
Israel Geographically Located In Supernation #7
Sweden Opens "Palestinian Embassy"
PM Netanyahu: Israel in 'Profound Disagreement' With Obama Admin
Most senior US senator to skip Netanyahu speech
Netanyahu needs some damage control, and fast
Israeli Minister: Hamas and ISIS Are the Same
Majority of Palestinians favor halting security coordination with Israel
IDF court lifts gag order on black-eye case of Palestinian girl
Palestinians to ban sale of products from 6 major Israeli companie
---
Senator Rubio: Bergdahl Swap 'Put Price Tag on Head of Every American Abroad'
---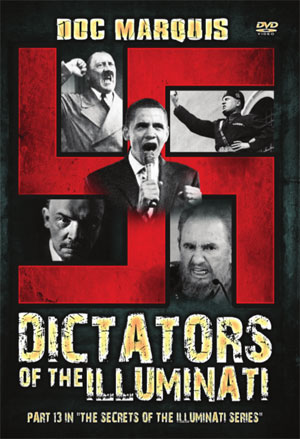 Supernation #5 - Russia / Eastern Europe
Ukraine
Ukraine's fate hangs in balance as leaders meet in Minsk
Ukraine Conflict: Death toll rises ahead of peace talks
Why Ukraine cannot be a buffer state
Jewish woman killed in Ukraine; rocket hits near synagogue
No, a Russian military occupation of Ukraine isn't on the table
---
Why Florida drivers are making videos of themselves refusing to talk to police at DUI checkpoints
News
Why I'm Not Breaking Up with America This Valentine's Day: John Whitehead
I Aborted My Baby – Because it was a Boy
How Reality TV Is Teaching Us to Accept the American Police State
Obama readying request to use force against Islamic State
Jury selection begins in 'American Sniper' trial
Mexico: 60 bodies found in crematorium
IEA expects swift, but limited oil price recovery
U.S. Economic Confidence Index Steady at +3: Gallup
---
Gunmen fire on Marseille police as PM Valls visits city
---
Greece 'may go elsewhere for new deal on debt': Possibly Russia
Germany rejects Greek claim for World War Two reparations
---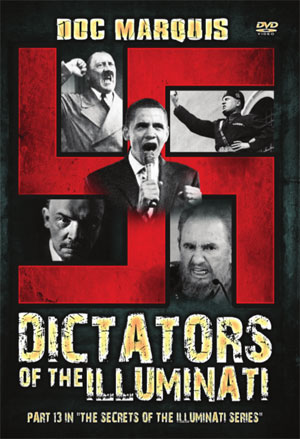 Supernation #5 - Russia / Eastern Europe
Ukraine
Obama meets Merkel: Keeps open mind on whether to send weapons to Ukraine
'Don't arm Kiev' Russia warns US
Russia flexes muscles as Ukraine talks begin in Moscow
Ukraine Begins Offensive Against Rebels
Putin blames West for Ukraine crisis during trade visit to Egypt
NATO Divided as US, Britain Oppose Ukraine Peace Efforts
---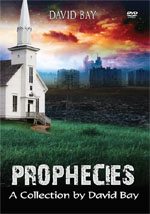 Supernation #7 - Middle East / Northern Africa
Iraq
Jordan Moves Battalion to Border With Iraq: Thousands of ground troops deployed
Gen Allen: Iraq's Anti-ISIS Ground Offensive to Begin Within Weeks
Kurdish Commanders Face Death Head-On in Iraq
Kurdish Push in Iraq and Syria Prompts Sunni Fears
Brian Williams takes leave of absence from NBC News over Iraq war story
Brian Williams May Have Exaggerated Another Helicopter Story
Brian Williams mercilessly mocked on Twitter after recanting Iraq War story
NZ Defence Force in training for Iraq deployment
Republicans Still Denying Bush Lied About Iraq
Archived Articles, Feb/2004: "Bush/Blair Justification of Iraq Invasions: Now Proven To Be Lies, Distortions, Exaggerations! Part 1 of 2 - Part 2 of 2
Iraq Minister Predicts Oil Price Recovery
Baghdad, Erbil agree to resolve lingering oil dispute
Syria
Syria rejects foreign soldiers entering the country to battle ISIS
Assad: US 'Tramples Over International Law'
Syria accuses Jordan of sponsoring terrorist groups on its soil
Islamic State pulls forces and hardware from Syria's Aleppo
Syria Kurds target new border town after retaking Kobane
President Assad says Syria is informed on anti-ISIS air campaign
ISIS hostage John Cantlie appears in new video from Syria's Aleppo
Saudi Arabia -- "Bringing Saudi Arabia Down"
Prince Charles to meet Saudi Arabia's new king
Prince Charles Will Raise Plight of Christians During Saudi Arabia Visit
Saudi Arabia's Egypt stance 'unchangeable'
Saudi Arabia's Credit Rating Outlook Cut to Negative at S&P
Saudi Arabia refutes media claims of funding extremism in Pakistan
Austria Threatens to Close Saudi-Backed Interfaith Dialogue Center
Miscellaneous
US Military Arming Lebanon Against ISIS
Why the U.S. is courting the Shi'ite Houthis taking control in Yemen
How minority Houthi rebels seized Yemen
Gulf countries condemn Houthi takeover as "coup"
---
Israel Geographically Located In Supernation #7
Obama Cites "Very Real Differences" in Latest Spat with Netanyahu
J-Street Launches Virulent Anti-Netanyahu Campaign
Senators Petition Boehner to Postpone Netanyahu Speech
IDF Destroys Gaza Terror Tunnel
Massive East Jerusalem Terror Network Behind Various Attacks Busted
Poll Reveals Israeli Public Thinks Newscasters are Radical Leftists
Sinai terrorists linked with ISIS decapitate 10 alleged Israeli spies
Church of England Clips Anti-Israel Pastor's Wings
News
G20 finance ministers and EU Leaders meet this week in Istanbul, Turkey
Israel Pulled Deeper Into Syria's War: Two soldiers killed
Oil over $58 as OPEC raises demand forecast for its crude
Brian Williams and the Tyranny of Big Brother Anchormen
Samsung's Warning: Our Smart TVs record your living room chatter
False Flag Attacks: Historically Documented
FCC's Net neutrality plan puts wireless carriers on edge
---
New Greek government vows to grant same-sex couples legal status
Greek finance minister says euro will collapse if Greece exits
---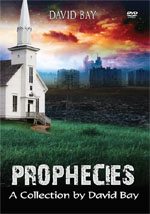 Supernation #7 - Middle East / Northern Africa
Iraq
Suicide attack kills at least 15 in Iraq's capital
800,000-strong Shiite militia calls for formal recognition by Baghdad
Jordan pounds ISIS, Iraqi ground offensive looms
Before curfew ending, bombs kill 40 in Baghdad area
Allies pledge more arms to the Kurds at Munich conference
US moves more search/rescue helicopters to Erbil despite protests from Baghdad
Jordan, already taking fight to ISIS militants in Syria, now joins attacks in Iraq, too
Syria
Syria Says It Doesn't Need Jordan's Help Against ISIS
Syria Kurds seize third of villages around Kobani from ISIS
Islamic State says U.S. hostage killed in air strike in Syria
Syria Death Toll Surpasses 210,000
Jordan
Jordanian queen speaks out against ISIS
ISIS threat brings Jordan and Egypt closer to Israel
Jordanian Pilot's Burning Death 'Absolutely' Backfired Against ISIS
As Jets Roar Overhead, Jordan Remembers Its Fallen Pilot
Krauthammer Warns: Jordan's outrage could be its ruin
2,000 UK troops, RAF spy plane bound for Jordan to combat ISIS
Afghanistan
Deputy head of ISIS in Afghanistan killed in drone strike
Canadian army lost 3 expensive GPS-guided missiles while leaving Afghanistan
Afghans' addiction to opium ravages adults, infants
Iran eyeing gas exports to Afghanistan
Saudi Arabia
Bahrain closes down Saudi prince's al-Arab news channel
Saudi Arabia's new king faces challenging fiscal climate
Street Photography in Saudi Arabia Could Lead You Straight to Jail
Saudi Arabia fools Westerners again
The fall of Yemen's government is a huge problem for Saudi Arabia
Shi'ite Iran now has a window of influence on Sunni Saudi Arabia's doorstep
---
Israel Geographically Located In Supernation #7
PM Considering Changing Format of Congress Address
Biden, Kerry Boycott Netanyahu, Meet Israeli Opposition Leader
Israeli Navy Launches New, Impenetrable Maritime Defense System
Islamic Jihad Brags: In Future War, Half the Galilee Will Fall Within 72 Hours
Israeli Politician Admits Mistake Calling for Golan Surrender
Syria aims its missiles at Israel
A difficult decision for France's Jews
---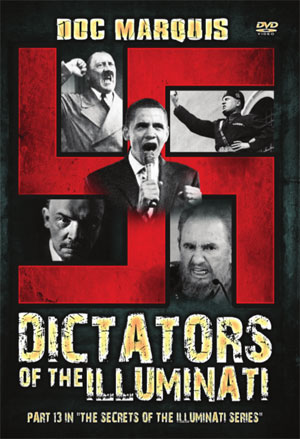 Supernation #5 - Russia / Eastern Europe
Ukraine
The Secret to De-Escalation in Ukraine? Escalation - Editorial
EU widens sanctions against Moscow and Ukraine rebels: Implementation delayed
Ukraine at Heart of Minsk Talks
Moscow to give 'appropriate' response to new EU sanctions
Merkel to urge caution in U.S. as pressure builds to arm Ukraine forces
Rebel Offensive is Push for Concessions, Says Ukraine
City of Debaltseve emerges as a tipping point in Ukraine's war
---
America's energy industry is undergoing a big switch
---
Pope Francis: All go to Heaven, even atheists
News
Obama Takes Credit For Low Gas Prices
Private Sector, Not Obama, Created Lower Gas Prices
Angry over Netanyahu's planned speech
Obama considers release of secret sections of report on Saudi Arabia ties to al Qaeda
Critics pounce after Obama talks Crusades, slavery at prayer breakfast
Rand Paul invokes libertarian roots with Iowa kick-off event
Hillary Clinton builds a massive 2016 team-in-waiting
Canada's top court ruling allows doctor-assisted suicide
---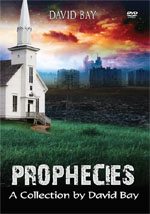 Supernation #7 - Middle East / Northern Africa
Jordan
Israeli minister urges West to give more arms to Kurds, Jordan
Liberman praises Jordan's King Abdullah for 'harsh response' to pilot's execution by ISIS
Jordan Fights the Enemy, and It's Not Israel
Jordanian escalation against ISIS may lead to surge in terror attacks in Kingdom
ISIS claims US hostage killed in Jordanian air strikes in Syria
Jordan mulls ground offensive against Islamic State
Iraq
Multiple Baghdad Bombings Kill 37, Wound 86
NBC's Tom Brokaw reportedly wants Brian Williams fired over fabricated Iraq helicopter story
Iraqi PM: Iraq will retake Mosul 'soon'
Iraq After ISIS: Is a Civil War on the Horizon?
Second Yazidi mass grave unearthed in Iraq this week
Hip-hop star Akon to hold concert in Iraq for Kurds fighting Islamic State
Miscellaneous
ISIS Has Killed 50 Captives In Syria This Year
Experts: Kobane defeat a sign of ISIS weakening
Egypt: Army uncovered rockets prepared for launching at Suez Canal
Egyptian warplanes, helicopters target Sinai Province group, killing 47 militants
Houthis, the Shi'ite Muslim group, dissolves parliament and assumes power in Yemen
Gulf states urge bigger international role in Yemen crisis
---
Israel Geographically Located In Supernation #7
Biden Will Not Attend Netanyahu's Congress Speech
Polls: Public Support for 'Center' Parties Falling
Israeli Prime Minister Benjamin Netanyahu Calls For Scrapping UN Gaza War Probe
What about the Christians and Israelis burned alive?"
---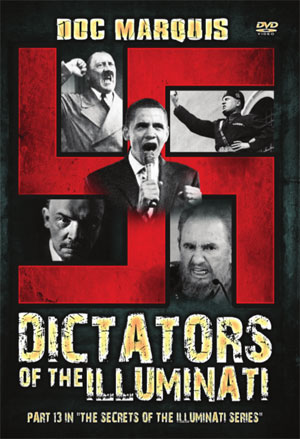 Supernation #5 - Russia / Eastern Europe
Ukraine
French President Hollande Warns: If lasting Ukraine peace not found 'scenario is war'
Biden says Europeans questioning Russia sanctions 'inappropriate, annoying'
Hopes for breakthrough: Moscow talks on Ukraine 'constructive,' joint doc 'possible'
Lavrov: US escalated Ukraine crisis at every stage & blamed Russia
---
EU wants to snoop on Skype to combat terrorist threat
News
Jordan unleashes wrath on ISIS: 'This is just the beginning'
Supreme Court to rule today whether doctors can help patients die
Gay Dating App Scruff Puts 48-Foot Billboard Near Super Bowl Stadium
U.S. Job Creation Lingers Near Seven-Year High
---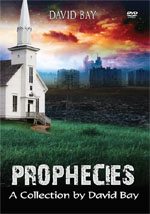 Supernation #7 - Middle East / Northern Africa
Jordan
Fatwa: How Islamic State Justifies Burning Pilot Alive
Obama condemns 'viciousness and barbarity' of ISIS burning
Jordanian escalation against ISIS may lead to surge in terror attacks in Kingdom
Jordan, Already Attacking IS in Syria, Joins Iraq Fight
Lawmakers: Speed US Arms Sales To Jordan
Jordan Denies Report King Will Be Personally Involved in Anti-ISIS Airstrikes
2,000 Jordanians gather to denounce Daesh crime
Rep. Hunter Urges Obama: Send Jordan the 'Predator XP'
Syria
Could Jordan carry out a ground invasion of Syria following pilot's death?
Experts: Pilot video shows militants are raising stakes
Damascus, Syria, Wakes Up to Massive Rocket Attacks
Kobani: A grim victory in the battle against ISIS
Syria's Kurds celebrate after winning Kobani, but self-rule far off
Islamic State seen under strain in Syria, though far from collapse
Iraq
U.S. moves rescue assets to Iraq in fight against Islamic State
ISIS bomb factory, compound in Iraq destroyed by CF-18 fighter jets
Islamic State selling, crucifying, burying children alive in Iraq - U.N. claims
NBC's Tom Brokaw reportedly wants Brian Williams fired over fabricated Iraq helicopter story
Brian Williams' apology draws mixed reviews from mission vets
How Brian Williams' Iraq story changed
Saudi Arabia
New 9/11 accusations undermining U.S.-Saudi 'friendship'
Saudi Arabia Deepens Asia Oil Discount to Record Low Price
Saudi Arabia Sees End Of Oil Age On The Horizon
Germany approves weapons exports to Saudi Arabia
---
Israel Geographically Located In Supernation #7
Tehran to Hold Second Cartoon Holocaust Denial Competition
Firebomb Terrorist Shot in the Act
PA and Hamas are a Greater Threat to Israel than ISIS
2 Million-Strong CUFI (Christians United For Israel) Seeks to Double Down on Christian Support for Israel

---
Some doctors won't see patients with anti-vaccine views
---
New Jersey Gov. Chris Christie's Administration Facing New Criminal Investigation
---
Retailer RadioShack files for bankruptcy
Breaking News
Professor, 1 other killed in murder-suicide on USC campus - University of South Carolina
U.S. Small-Business Owners' Optimism Highest Since 2008
U.S. Job Creation Lingers Near Seven-Year High
Fight over access to video from LAPD body cameras is shaping up
News
Iran, US Closing in on Nuclear Compromise
US military moving more military assets into Iraq to fight ISIS
Brian Williams apologizes for false Iraq story: His helicopter not shot down
My problem with the Clinton "Death Star"
Israeli officials fail to quell Democratic revolt
Ex-ObamaCare adviser Gruber: Tax fat people by body weight
Republicans unveil new ObamaCare replacement plan
North Korea Warns US of 'Disastrous Final Doom'
---
This is Huge: FCC chairman's strong net neutrality proposal turns the Internet into a public utility
Don't Make the Internet a Public Utility
---
Measles Witch Hunt: Anti-Vax Parents Burned at the Propaganda Stake
California lawmakers seek to end 'personal belief' vaccine exemptions
---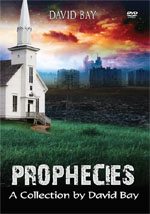 Supernation #7 - Middle East / Northern Africa
Region
US Prepared to Rely On Iran For Regional Stability
Obama acknowledges ISIS has American hostage
UAE stops flying airstrike missions against ISIS
Jordan
Burned Alive: Jordanian pilot murdered
Jordan's King Abdullah Vows 'Harsh' War on ISIS
Jordan mulls ground offensive against Islamic State
Jordan hanged 2 Iraqi Jihadists - Retaliation
Jordan carries out air strikes in Iraq, killing 55 IS militants
Pentagon aims to speed up arms delivery to Jordan
Iraq
BACKED BY OBAMA: IRANIAN MILITIAS MOVE TO THE FOREFRONT IN IRAQ
Brian Williams lied about his copter being shot down in Iraq
Britain must play a greater role in fighting Islamic State in Iraq
4,000-Strong Christian Militia Formed to Fight ISIS in Northern Iraq
ISIS defeats in north Iraq reveal evidence of atrocities
Iraq Premier Lifts Decade-Old Baghdad Curfew
"American Sniper" pulled from theater in Iraq
Syria
Syria Asks Jordan: Help us fight ISIS and al-Qaeda
Syrian rebel shelling of Damascus kills at least 5 people
Syrian Woman: I had to marry an ISIS police chief to save my father's life
Saudi Arabia
Saudi Arabia's royal family said to have aided al-Qaida
Saudi Arabian monarchy is bringing up its younger generation
Saudi Arabia and Pakistan may have just renewed a secret nuclear weapons pact
Saudi Arabia Held A Women's Rights Conference Without A Single Woman Attendee
---
Israel Geographically Located In Supernation #7
Knesset Speaker: The Bible is Jews' Deed to This Land
Poll: Most Israelis Interested in Studying Bible
Top US Democrats Mull Boycott of Netanyahu's Speech to Congress
Obama's interference in Israel's elections may backfire
Going to war before election is not always a ploy, just often
WATCH: Through the Eyes of an IDF Soldier
'Abbas may halt security cooperation with Israel unless Palestine is created'
---
Russia continues massive military modernization despite economic woes
Sanctions hurt Russia: But still not changing minds
---
Jeb Bush moves to show he's no Mitt Romney
House and Senate Republicans clash on immigration
---
CEO of Gallup calls jobless rate 'big lie' created by White House, Wall Street, media
---
Detroit Auto Show - What is hydrogen fuel cell technology?
News
Jordan executes 2 prisoners after ISIS video shows pilot being burned alive
Iraq's Christians are taking up arms against ISIS
More Russians expect full scale war with Ukraine
Snowden speaks to Toronto students, urges caution on new terror bill
---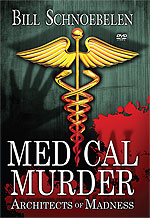 Vaccination Danger
Fox's Megyn Kelly On Vaccines: 'Some Things Do Require Big Brother'
Arizona doctor refuses to vaccinate his sons
As doctors push measles vaccination, some parents stay away
Viral Debate: Is measles-vaccination America's new political issue?
Rand Paul's Vaccine Comments Are Latest Chapter In 136-Year-Old Debate
In 2008 Questionnaire, Obama, Hillary Revealed Concerns About Vaccines
Archives: 'Killing Me Softly' With Food, Water, Air, Medicinal, And Vaccine Poisoning
---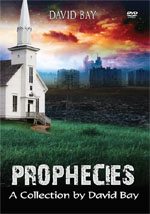 Supernation #7 - Middle East / Northern Africa
ISIS - Sadistic Death Pornography Coming to a Theater Near You
Saudi Arabia - "Bringing Saudi Arabia Down"
Saudi Arabia's new king might be turning away from modern reforms
Saudi Arabia deploys troops to spy on Daesh
Saudi Dilemma: How to spot potential terrorist amid tide of human misery
Man arrested in Saudi Arabia for filming execution of woman 'child killer'
Saudi Arabia beheads over 80 people in 2014, highest level in five years
American contractor texted friends hours before death in Saudi Arabia
ISIL tied to second attack on U.S. defense contractors in Saudi Arabia
India- Saudi Arabia signs annual Haj agreement
Yemen
In Yemen, Shi'ite rebels hold former president, cabinet hostage
Yemen's main parties suspend talks with Shi'ite rebels
Pentagon loses track of weaponry sent to Yemen in recent years

Jordan
Islamic State shows burning of hostage: Jordan vows 'earth-shaking' response
Jordan's King Slams 'Cowardly' ISIS After Pilot Executed
ISIS burns alive Jordanian pilot it kept hostage
UN Chief Condemns 'Appalling' ISIS Killing of Jordanian Pilot
Obama condemns 'viciousness and barbarity' of ISIS burning
Jordan reduced air operations against ISIL after pilot's capture
Father of Jordanian pilot burned to death by ISIS calls on US-led coalition to avenge son's death
Iraq
Iran's Militias Are Taking Over Iraq's Army
ISIS Is Losing in Iraq. But What Happens Next?
Westerners join Kurds fighting Islamic State group in Iraq
US Hornets to deploy with Corps' Middle East crisis response unit
---
Israel Geographically Located In Supernation #7
Iran Confirms Hezbollah, Palestinians in Possession of Advanced Missile Technology
Netanyahu: UN Forces in Lebanon Ignoring Hezbollah Weapons Smuggling
Israel Border Clashes Heighten Tension with Its Enemies
Senior White House Official to Visit Israel Despite Tensions
Knessett MK Edelstein: The Truth of Our Rights to Israel is Biblical
Hamas fast rebuilding guerrilla-terrorist forces in Gaza
Palestinian attacks two officers with axe, shot dead
---
Don't Get Russia Wrong': NATO intel warns against misjudging Moscow on Ukraine
News
'Christianphobia' in America on the rise?
Obama Tax Plan: President Goes All In on Confiscation
Netanyahu calls for UN probe of Gaza war to be scrapped after lead investigator quits
For ISIS, tough times as it seeks to regroup
UN Official: North Korean regime must be 'dismantled' for human rights to thrive
Terrorists' 'soft-target' strategy puts anyone -- and everyone -- in danger
British army targets Facebook with new 77th Brigade psyops battalion
Pakistan: After terrifying school massacre, Peshawar teachers pack guns
---
Elite Plan To Reorganize World Into Ten Supernations - Fulfilling Daniel 2:40-41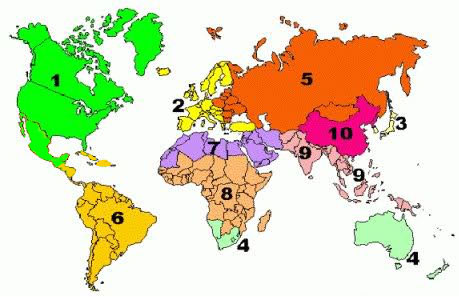 Supernation #1 - North American Union
Canada's New Anti-Terrorism Legislation Echoes The PATRIOT Act, Expands Spying Powers And Government Reach
Mexican opium farmers expand plots to supply US heroin boom
Obama seeks help of Mexico's Pena Nieto on Cuba, immigration
5.5 million Additional Work Permits Issued Since 2009 In 'Shadow' Authorization System
After Crying "Conspiracy Theory," CNN Touts North American Union
---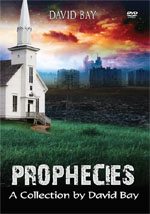 Supernation #7 - Middle East / Northern Africa
Christmas Slaughter of Christians: Throughout Entire Region
Saudi Arabia - "Bringing Saudi Arabia Down"
Counter-Terrorism: Saudi Arabia Builds A Better Fence
Mystery Deepens in Death of US Contractor in Saudi Arabia
Sacking two reformers and handing out cash, new Saudi Arabia's King Salman signals approach
Muslim Affairs Minister visits Saudi Arabia to discuss haj arrangements for Singaporeans
Iraq
Kirkuk oil field output halted after ISIS fighting
Convincing Iraq's Sunni Muslims To Fight ISIS Is A Tough Sell
Armed with U.S. weapons, infamous militia beating ISIS
Bodies of 25 Yazidis found in Iraq mass grave
UN: more than 1,375 people killed in Iraq in January
Syria
Defeating Islamic State in Syria
After defeating Islamic State in Kobane, what next for Syria's Kurds?
Battered Syrian city deals with post-victory reality check
Afghanistan
What If America Had Never Invaded Afghanistan?
3 contractors killed in Afghanistan shooting identified
Pentagon nominee says he would consider changing Afghanistan withdrawal plan if needed
---
Israel Geographically Located In Supernation #7
After 2,700 Years: Members of Lost Tribe of Menashe Visit Western Wall
For First Time in 17 Years, Israeli President Visits Hebron in Recognition of Jewish Roots There
Biased Head of UN Investigation Into Gaza War Steps Down
Hamas claims to have captured senior collaborator with Israel after 15 years
Hamas Pleas with Big Brothers Iran, Hezbollah to Save Terror Group
Jerusalem Dateline: Is War Looming on Israel's Northern Border?
Iran's specific vows of vengeance
NU's Katz reminds Emanuel he's Jewish
---
7,500 African Union troops to join Boko Haram fight. Is Nigeria's army all in?
---
White House lockdown ends after threat of suspicious package: 2/3/15
White House on lockdown after drone crashes into lawn: 1/26/15
News
Is Pedophilia Okay if You're "Born That Way"?
Bill would let Texas teachers legally kill students
Female jihadist geo-tracked from Canada to ISIS frontline
Obama Admits US Role in 2014 Ukraine Coup
Hamas: 'we are not terrorists, we defend Palestine'
The open loathing between Barack Obama and Benjamin Netanyahu just got worse
Ukraine rebel leader Zakharchenko 'to raise 100,000 men'
Minnesota School District May Screen Students For Depression, Anxiety In Classroom
---
Israel Geographically Located In Supernation #7
Jewish Teens Attacked on Temple Mount Spend Night in Jail
More and More Jews Visiting Temple Mount
Jordan Returns Ambassador to Israel
Burned to Death by Arabs in Revenge Attack
Senior Hamas official Mousa Abu Marzouk says decision to blacklist Hamas in Egypt is contrary to history
Netanyahu: UN Forces in Lebanon Ignoring Hezbollah Weapons Smuggling
France Implores Jews Not to Leave
McCain: Relations With Israel 'the Worst I've Ever Seen'
Obama Needs to Put On "Big Boy Pants" in Relationship with Netanyahu
Hamas tells Fatah: Let's fight Israel together
---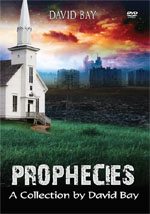 Supernation #7 - Middle East / Northern Africa
Saudi Arabia - "Bringing Saudi Arabia Down"
Islamic State threatens to invade Saudi Arabia
Saudi Arabian oil minister weakened by elevation of king's son
Oil prices rally above $55 as investors pile in
Just as oil starts to lose its grip, the Saudis' low prices pull us back
Two US defence contractors wounded in Saudi shooting
American employee of Israeli defense firm Elbit mysteriously dies in Saudi Arabia
Saudi woman blogger released from jail
Syria
Islamic State in Syria withdrawing from Kobani outskirts
Governor Scott Walker: U.S. should be ready to 'put boots on the ground' in Syria
Bus Bombing Kills Shiite Pilgrims in Syria
Syria aims to 'flush out all terrorists' in 2015 - PM
Skype Chats Compromised Syrian Rebels
Iraq
Iraq PM promises National Guard within six months
Iraq: Security Remains Elusive
Kurdish fighters in Iraq struggle to hold gains against ISIS
Iraq's al-Maliki denies seeking comeback
Islamic State
Security Council Condemns 'Heinous' Murder of Japanese Hostage
Japan Strengthens Security Measures Amid Islamic State Extremist Threat
Miscellaneous
The Failed 'Yemen Model': by Ron Paul
Egypt court upholds 138 Muslim Brotherhood death sentences
Pakistan: Shia Carnage In Shikarpur
---
Nationwide just ruined the Super Bowl: "Dead Kid" Ad
---
Obama Sending $4 Trillion Spending Plan to Congress
---
US mulls providing Kiev forces with 'defensive' weapons – report
Russia Bans Imports of Foreign-Made Machinery for State Needs
---
Debt-addicted Greece must go cold turkey, says finance minister
Greece rules out aid from Russia, argues case in Europe