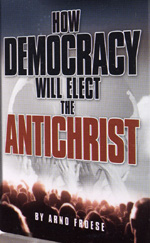 Presidential Politics
New Headline News Article
"Racial Slurs Are Threatening To Devastate The Democrat Presidential Primary!'
Could this revelation prove to be the undoing of the Obama campaign? Barack's pastor is shown repeatedly saying "God d**n America"! You can see that his ravings are driving his black audience into a frenzy! Does Obama secretly hate America?
Current News
Obama denounces "appalling" remarks by his former pastor
Outspoken Minister Out Of Obama Campaign: Will no longer serve on the Democratic presidential contender's African-American Religious Leadership Committee- NOTE: Resigned from Obama campaign only after severe attention had become focused on his past statement
Obama denounces rhetoric but stands behind his pastor
Obama dogged by pastor's radicalism: Former pastor may pose a greater threat to his presidential hopes than his Democratic rival, Sen. Hillary Clinton, or presumptive Republican nominee John McCain
Obama's blackness helps and hurts him
Clinton camp roots out a rogue element
Geraldine Ferraro Is So . . . Uh . . . Insightful
Ferraro's comments threw gas on the fire
Hillary Clinton Makes Campaign Stops In Pittsburgh
Democratic presidential candidates on economy

Clinton says Obama voted for oil firm tax breaks
A Military Earmark's Ties to Obama Money Man
'Preparedness' and the Democratic Nomination: Defining the Commander in Chief Threshold on the Road to the White House
The Conservative Case for McCain: WSJ Editorial by Republican Governor of South Carolina, Mark Sanford
McCain on World Stage On Mideast, Europe Trip: Fact-Finding Mission To Iraq Is Paired With Meeting Foreign Leaders
McCain: Congress 'disconnected' from Americans
McCain adds Bay Area high-tech titan to team
McCain says al Qaeda might try to tip US election: NOTE: This is Establishment propaganda - McCain would be four more years of Bush
Staunch Iraq posture illuminates McCain's views
---
Consumer prices moderate in February
---
Tornado hits downtown Atlanta, at least 9 hurt
Atlanta Braces for Another Severe Storm
---
Venezuela dares U.S. to put it on terror list
---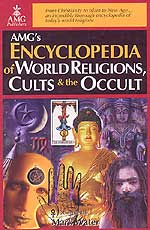 Non-Integrating States News - Iraq (Mystery Babylon)
Pentagon admits no Saddam-Qaeda link: US administration tries to bury release of Pentagon study confirming that Saddam had no link to Bin Laden
Iraq to block oil contracts signed by Kurds
US military reports 2,688 sex assault claims last year
Three trillion reasons why Iraq has been a ruinous war
Iraqi police, Mehdi militia clash despite truce
Trauma and poverty shred young Iraqis' dreams
Telling sign of a failed Iraq strategy
Staunch Iraq posture illuminates McCain's views
After five years in Iraq, are we at the halfway point?
Ex-Fort Lewis chief predicts tough spring for U.S. troops in Iraq
Sleight of hand in Iraq: Promised troop cuts have only partly materialised

US soldiers urged to speak out against Iraq war
US military reports 2,688 sex assault claims last year
---
Weak dollar costs U.S. economy its No. 1 spot
Dollar climbs as Bank of Israel intervenes again
---
Miscellaneous Non-Integrating States News
Pakistan: Al-Qaeda steps up its battle in Pakistan
Tibet: 10 dead in anti-China protests in Lhasa, Tibet's capital
Tibet: Ruthless campaign of cultural destruction
Iran: US says Iran election results 'cooked'
Iran: Low turnout reported in Iran elections
Sri Lanka: Sri Lanka's Tigers in crisis
---
US House of Representatives has passed a surveillance bill that would allow lawsuits against phone companies: Bush has promised to veto the bill because it does not give immunity to companies that participated in a controversial wiretap programme
---
Nigeria plots US$20 billion energy raid: Would set aside as much as 30 percent of the country's gas production
Politics put Shell's multi-billion Dollar Iran deal up in air
Turkey offers oil pipe lifeline to India
---
'Israel threatened Syria with strike if Hizbullah attacks'
Hamas: We'll keep IAF in line of fire
Rice: Sides not showing commitment
Islamic states accuse IDF of war crimes
Barak busy planning incursions
Terrorists fire 7 Kassam rockets at W. Negev
'Jerusalem attacker targeted rightist rabbi': In seminary attack last week - when shooter failed to find the rabbi, he began shooting at random
Israel putting spoke in wheels of 'Abbas army' in Jordan: Plan to train 1,000 Palestinian security officers in Jordan mired in delays, shortage of resources
Egypt fence plans unveiled: New border fence characterized as 'national emergency project' aimed at hindering terror threats on Egyptian border
Peace conference in Berlin? Chancellor Merkel, peace envoy Blair to organize Mideast peace meeting in June

---
Russia throws a wrench in NATO's works
---
US enters 'checkbook war' with China: America is already being outspent

Presidential Politics
Young Voters Could Put Obama or Clinton in the White House:
If predictions hold true, the youngest demographic could help a Democrat win the presidency
Obama Cuts Into Clinton's Delegate Lead Among Elected Officials
Obama, Clinton make nice on the Senate floor
Pressure and the Prophet: Editorial
Pollsters see closer-than-expected November election
Florida Democrats offer plans to rerun primary - Effort appears doomed
Dems near deal on Michigan primary do-over
Clinton stacks the deck for re-vote
Contest asks aspiring filmmakers to create TV ad promoting Obama
Support For Iraq War Highest Since 2006: Americans' Feelings On War In Iraq Likely To Shape Presidential Race
---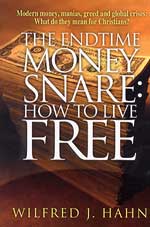 Credit Fears Ease
World Markets: Market yo-yo heads up again as credit fears ease
US stocks end higher as S&P view eases credit fears
Dollar Rebounds From Record Versus Euro on Intervention Concern: "Securities firms speculated central banks will intervene for the first time in 13 years to shore up the U.S. currency"
Israel's Shekel Nearly at 11-Year High Against Dollar: Bank of Israel took an unusual proactive measure of purchasing dollars
CCC's Woes Seen as Small Blemish for US Carlyle Group: U.S. private equity firm Carlyle Group should emerge relatively unscathed by the cratering of affiliate Carlyle Capital Corp
---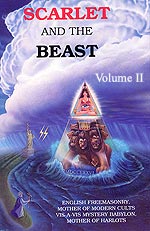 Non-Integrating States News - Iraq (Mystery Babylon)
Iranian artillery strikes Kurdish villages in Iraq
Iraqi Kurds timidly tiptoe toward independence
Robert Fisk Editorial: The cult of the suicide bomber - the shocking extent of the most widespread campaign of self-liquidation in human history
Spike in violence follows troop withdrawal
Rocket fire kills 3 US troops in Iraq: Victims accuse Americans in bus explosion
8 dead in Baghdad car bomb blast: Over 40 wounded after a parked car bomb exploded in a central Baghdad
Abducted archbishop's body is found in Mosul
Mourners gather for funeral of kidnapped Iraqi archbishop
Iraq archbishop kidnappers had wanted $1 million ransom
Iraq: British teachers told to rewrite history - MoD accused of sending propaganda to schools
Three trillion reasons why Iraq has been a ruinous war
Iran-Iraq ties show US the way
Support For Iraq War Highest Since 2006: Americans' Feelings On War In Iraq Likely To Shape Presidential Race
UK commitment to Iraq 'absolute' - Defence Secretary Des Browne
Fear and suspicion abound despite improved security
Shi'ite Iraq increasingly suspicious about role of awakening Suuni forces in fighting Al Qaida
Severed Fingers Reportedly Sent to US: Severed fingers of five Western contractors
Iraqi president participates in UAE delegation
---
House approves $3 trillion budget as both parties jockey for position
Congress's Votes on Taxes Set Stage for Election Battle
Budget Would Torpedo Bush's Tax Cuts
---
Non-Integrating States News - Iran (Ancient Persia)
6 Signs the U.S. May Be Headed for War in Iran
Firing an admiral for speaking the truth
Henry Kissinger Says US Should Negotiate Directly With Iran - Video
Iranians vote in general election - Conservatives likely to tighten grip
---
Top US commander for Latin America questions Venezuelan military growth
---
US General William Fraser: Will not make public report on compliance with road map obligations he is expected to present Friday at trilateral meeting with Israeli and Palestinian officials
Fatah's armed wing, the Aksa Martyrs Brigades, tell Abbas to fire Prime Minister Fayad
Western security agencies on high alert for possible Hizbullah terror strike next week to mark end of 40-day mourning period for Hizbullah's senior military commander Imad Mughniyeh
Netanyahu tells envoys he could stop rockets
'Israel ethnically cleansing E. Jerusalem': Palestinian Authority President Mahmoud Abbas claimed
Barrage of Rockets Fired From Gaza, Galilee Arabs Target Jews
Gazan Uses Humanitarian Permit to Evade Police
Palestinian crisis tops OIC agenda
Foreign Grassroots Support for Israel
---
Is climate change turning into Gordon Brown's Iraq?
Eurostar boss says climate change concerns are driving rise in high-speed rail travel
---
Yemeni Man 'tortured in CIA custody' for three years
---
Real-life case of demon possession documented: Woman levitated, spoke other languages, showed paranormal powers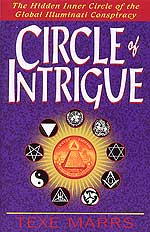 DVD
Presidential Politics
Geraldine Ferraro leaves Clinton camp over remarks on Obama: Comments shine spotlight on race and gender
Hillary Clinton Apologizes to Black Voters
Clinton's tepid response to Ferraro is shameful: Editorial
Ferraro is unapologetic - says she was taken out of context
Geraldine Ferraro's Ugly Words - Accidental, or Campaign Ploy?
---
Moral Collapse
N.Y. can 'move on' as former Governor Spitzer faces backwash
I'm no monster says New Jersey call girl who brought down Spitzer
David Paterson (and hope) movin' in to NY Governor's mansion - new gov has been legally blind since he was a child
---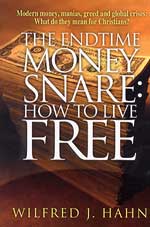 Dollar's tumble rattles markets
Dollar Falls to 12-Year Low of 100 Yen on Carlyle Fund Failure
Gold rises to $980 as dollar sinks to new lows
Oil holds near record above $110 on dollar slump
---
Car bomb kills 6 near Kabul airport in attack on US forces
---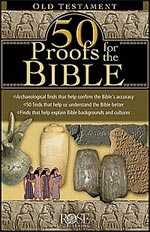 Pamphlet
Israel hits targets in Gaza after Islamic Jihad fires rockets
Dozen Rockets Fired From Gaza, Galilee Arabs Target Jews
Will return to Gaza if necessary: Israel
Islamic Jihad Charges: Israel foiling lull efforts
Security Minister: No Basis To Report of Seminary Revenge Plot
Bereaved Jewish Families to March on Terrorist's Jerusalem Home
IDF Says Terrorist Killed in IDF Raid Unconnected to Seminary Massacre
UN Complains: Israel isn't creating basis for peace
Sapir College rally relocated for fear of rocket fire
Palestinian President Abbas: IDF operation in Bethlehem a barbaric crime
Foreign Grassroots Support for Israel
---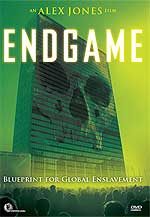 DVD
Non-Integrating States News - Iraq (Mystery Babylon)
Three US troops killed in Iraq rocket attack
US soldiers accidentally kill Iraqi child
Opposition to Iraq war is divided after 5 years
Iran shifts focus fully on Iraq
Suicide Bombing in Iraqi Kurdistan Kills One, Injures Dozens
Fewer Know Number Of US Deaths In Iraq: As public attention to the conflict has gradually diminished
Iraqi Government Defends Budget Handling
Fixing Iraq; Armenia and Azerbaijan; Cheney the diplomat
Iraqi police raid Mehdi Army strongholds
---
White House Downplays Rift With Fallon: Admiral In Charge Of U.S. Mideast Command Resigned Amid Alleged Disagreements On Iran
---
Editorial - Let the Bush revisionism begin
---
Pakistan detains militants in relation to Lahore bombings
US firing kills four Pakistani villagers
Pakistan's military mistakenly attack residential area killing 11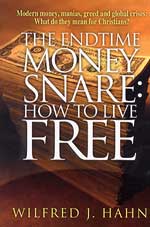 Economic News
Federal Reserve Chief Bernanke Seeks to Avert Deeper Slump by Accepting Mortgage Debt - Amount is now $200 billion and may escalate above that number
Matus of Lehman Calls Fed action an "elegant move"
Goncalves Calls Lending Plan Helping Mortgage Market
U.S. Stocks Rally, Advancing Most in Five Years on Fed's Liquidity Plans - Dow surged 416 points
Fed offers relief, and Wall St. goes wild: Central bank pledges billions for investment
European and Asian share indexes rose after the world's biggest central banks promised to inject billions of dollars of cash into global financial markets
---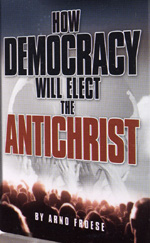 Presidential Politics
Obama wins Mississippi, sets sights on Pennsylvania

Obama Win Defined By Race: Polls revealed once again an emerging racial divide that has opened in the Democratic party between whites who tend by healthy margins to favor Clinton and blacks who overwhelmingly favor Obama
Democrats seek to strengthen grip on blue-collar workers
Obama says Clinton has wavered on torture
Clinton attacks on Obama may boost McCain
No consensus yet on Florida revote plan
Losses in big states worry Obama camp
Hillary Clinton banking on her experience
Jonathan Gurwitz Editorial: Illinois election an early warning for Republicans
Obama: Israel has right to self-defense
Ron Paul hints he's quitting race in new video
---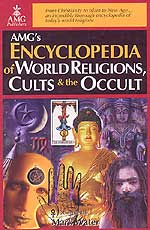 Non-Integrating States News - Iran (Ancient Persia)
Head of US Forces in Mideast Resigns: Navy Adm. William J. Fallon
Pentagon: Resignation of Mideast military chief does not mean war with Iran
Magazine Called Fallon 'Good Cop' on Iran
Admiral Fallon resigns under fire
Fallon Falls: Iran should worry
Iraq, Afghan situation helped Iran's rise in regional power and influence
---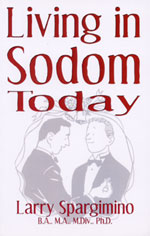 Moral Collapse
Poll: New Yorkers Want Governor Spitzer to Quit
Spitzer May Quit Today as Wife Urges Him to Stay
Why do political wives stand by their men? Silda Wall Spitzer is a Harvard Law School graduate and a former high-powered Wall Street attorney who earned more than her husband
Governor's callgirl scandal stuns US: View from Australia
January FBI stakeout of Spitzer reported
Analyze this: A sordid finish for the potential 'Jewish president'
House OKs an outside panel to investigate its ethics
---
House unable to override Bush's veto of waterboarding ban: The bill would have funded intelligence agencies and limited the CIA's use of interrogation techniques
How Much Torture Would You Like? …
True democracies should not practice torture
Bush uses veto for the wrong reasons again: Torture can never be justified
U.S. lists rights abuses in China, Russia, Iraq, others in annual report
---
DVD
Non-Integrating States News - Iraq (Mystery Babylon)
Suicide blast kills five U.S. soldiers in Iraq: Baghdad explosion wounds three other Americans and interpreter. Female assassin kills Sunni leader
After decline, Iraqi violence holds steady: U.S. statistics on insurgent attacks suggest that Iraqi war has drifted into stalemate
Pentagon Warns: Iraq's improvements threatened by corruption
At least 44 people were killed in violence across Iraq on Tuesday
Talks begin on future US-Iraq relations
UN expert says United States blocking him from visiting all Iraq prisons
Pentagon: Syria, Iran supporting Iraq terror
---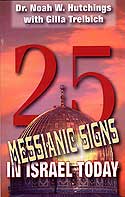 DVD
Australia marks Israel's 60th year
IDF kills Jihad operative in W. Bank
Israel impressed by Egypt's Gaza efforts
Elite Israeli police force kills Palestinian near Tulkarm
Annual Intelligence Report: Hizbullah is the Key
MK Slams Tacit Ceasefire Agreement With Hamas
Remembering the 8 Murdered Seminary Students in Jerusalem
Judge Releases Jewish Anti-Terrorist Protestors, Criticizes Police
Sderot Group Suing Olmert, Barak for Failure to Protect Region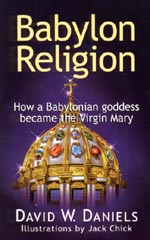 Non-Integrating States News - Iraq (Mystery Babylon)
8 U.S. troops among dead as blasts rock Iraq cities
Three additional killings bring yesterday's death toll for U.S. troops in Iraq to eight
Babylon and Beyond: IRAQ: Intelligence failures past, and present?
Two killed in Iraq car bombing
About 100 bodies found in Iraq mass grave: military
Chuck Norris the only WMD in Iraq, say U.S. troops
'Al-Qaeda planning big attack'
Iraq war will cost $3 trillion
Ominous Rise in Baghdad Bombings
Review finds no link between Saddam, al Qaeda: Over 23,000 documents studied
Iran shifts focus fully on Iraq
Iraq: yes, it was for oil - A new ICM poll commissioned by War on Want shows the British public has rejected the official reasons they were given for the Iraq war
---
Non-Integrating States News - Pakistan
20 killed in Pakistan after suicide bombers strike again
Security fears move Australian cricket team to postpone Pakistan tour
In Pictures: Bombs hit Lahore, Pakistan
Pakistan's major parties agree on coalition govt
---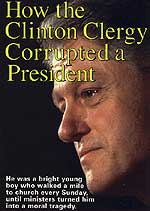 Presidential Politics
The Clintons, a horror film that never ends
Obama dismisses joint ticket with Hillary Clinton
Hillary Clinton downplays notion of Obama as running mate
Fight for Texas delegates won't end anytime soon: Close count could shift either way before long
California State's undecided superdelegates bide time
Democrats Down the Ticket Worry About an Impasse
Super-Delegates in Smoke-Filled Rooms: What the Democratic process is really likely to look like
Despite Risks, Clinton Resorts to Attacking Obama
Mississippi Primary Unlikely to Boost Obama Significantly
Clinton, Obama prepare for long, hard slog in Pennsylvania
McCain declares he is cancer-free after exam
McCain begins nationwide fundraising drive
John McCain, Prisoner of War: A First-Person Account
Joint Chiefs Chairman: Military ready for new president's orders
---
UNITED ARAB EMIRATES: Selling immigrants into sex slavery
---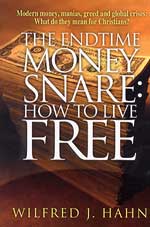 Economic News
Economy weak but not enough for recession: UCLA Anderson Forecast report
Stocks Soar After Fed Credit Plan: After the Federal Reserve and other central banks said they will pump $200 billion into the financial markets to help ease the strain from the credit crisis. The Dow Jones industrials surged nearly 250 points.

---
Spitzer caught in FBI prostitution bust: Governor was considered one of most promising of Jewish politicians
Scandal Puts Spitzer's Career in Danger: NY Governor admits involvement in prostitution ring
The Spitzer Scandal: Lust Plus Pride
---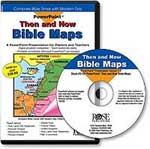 PowerPoint
Israeli FM Tells U.S. officials: Hamas will not choose when to fire and when to regroup
Israel wants month-long truce with Hamas
Will Gaza lull last? Everyone seems interested in truce, but preparations for major operation continue
Sderot Residents: Lull in Qassam attacks is calm before the storm
International community deplores Israeli plans to expand settlements in Jerusalem
Israel Beiteinu chairman MK Avigdor Lieberman threatens to expel Arab parties
Bush sends Cheney to meet PM Olmert, Abbas
---
Afghan Insurgent Violence Up in 2007
---
Venezuela reopening embassy in Colombia
---
Criminalizing California's Home Schoolers
Who leaked the details of a CIA-Mossad plot against Iran?
Israeli President Peres says Israel will not act alone to halt Iran nuke program
---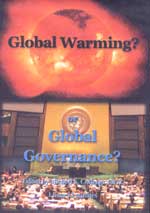 DVD
Global Warming = Global Dictatorship
Religious climate change U-turn: Ultra-conservative Southern Baptist leaders have performed a shock U-turn, saying their denomination had been "too timid" on environmental issues and had a biblical duty to stop global warming
Prince Charles: Global effort needed to counter climate change - Calls skeptical evidence "sheer madness"
---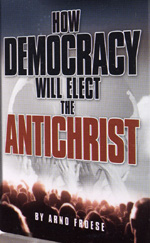 Presidential Politics
Clintons push Obama as a running mate
Team Obama thinks ticket with Hillary could work with her as the No. 2
Super delegates' choice may hinge on electability: Obama says he's won more states, Hillary Clinton says she's won bigger states, and both say their primary-season performance makes them the more electable Democratic presidential nominee
Obama, Clinton set sights on upcoming contests in epic Democratic race
Little spoken on the campaign trail: McCain's bouts with melanoma
Obama Wins More Delegates in Wyoming Caucuses
Pennsylvania: Safe win for Clinton?
Obama's Black Support Shows Its Limits: Some analysts think it's possible Obama's heavy black support is nudging some working-class white Democrats into Clinton's camp
The Clintons' Legacy of Love: For years, the Clintons have been a cancer on the body politic
McCain looks for ways to grab spotlight from Democrats
Presidential Horse Race Headed for a Photo Finish
---
Israel places Lebanese, Syrian, Gaza borders, its cities and highways on high terror alert: On guard for stormy events in the second half of March
PM Olmert Says Seminary Shooting Was Attack on Zionism
IDF confirms it was instructed to scale back Gaza Strip operations
Hamas denies reaching truce with Israel
Police probe response to Jerusalem seminary attack
Fatah group hails 'heroic' Jerusalem seminary attack
Intel Assessment: War unlikely in '08
---
Britain makes camera that "sees" under clothes: It does not reveal physical body details and the screening is harmless
---
China says it thwarted terrorist plot: Against Beijing Olympics
---
Pakistan opposition unites to fight President Musharraf
Deal may spell bad news for Musharraf
Musharraf makes stability a priority
---
Venezuela reopening embassy in Colombia after speedy reconciliation
---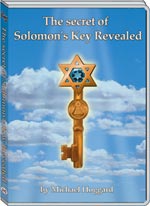 DVD
Non-Integrating States News - Iraq (Mystery Babylon)
Female suicide bomber murders Iraqi tribal leader SE of Baquba
Saddam-era spies at work in Iraq
Bombs Reported to Kill 4 in Mosul on Friday
US troops to continue Iraq withdrawal in aftermath of deadly Baghdad bombing
U.S. soon to lose Iraq ambassador: Top diplomat plans to retire in January shortly after Petraeus leaves
ANTI-US Shiite cleric Moqtada al-Sadr said overnight his feared Mehdi Army would defend itself against attack by the US military or secular opponents: Despite extending a ceasefire
Covering -- Or Covering-Up -- The Iraq War?
GAO asked to audit Iraqi oil revenue

---
Could the US do more to help troubled Jordan?
---
America's hottest export: Coal - Demand is now pulling huge amounts of exports out of the U.S. - weak dollar is also making U.S. coal cheaper for overseas buyers
Saturday-Sunday, March 8-9, 2008
South American leaders defuse border standoff: Another senior FARC rebel killed, his hand cut off
---
Bush to Veto Waterboarding Torture Bill
---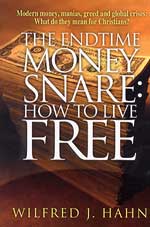 Economic News
Fed boosts auction size in surprise action: announced emergency measures to add $200 billion into the banking system in a bid to ease persistent liquidity strains that are leading to a global credit freeze
Bush Admits: Economy Has Slowed - But says long-term outlook is good
Saudi oil minister says speculation driving prices
---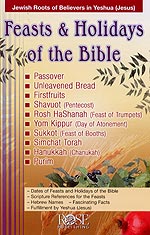 Pamphlet
Across divided Jerusalem, a day of grief
An assault on the heart of Zionism: "Rarely have terrorists chosen their target with so much malicious care
Anger Grows in Israel Over Terror Attack that Left Eight Dead
Images of horror in yeshiva seminary to be distributed worldwide: Israel will use pictures to launch attack on Hamas
Egyptian official: Syria may be behind Jerusalem seminary attack
Responsibility for Jerusalem attack still ambiguous- Hamas reneges on responsibility claim
Israel: Peace Talks to Continue Despite Religious School Shooting
Jordanian Authorities prevent family of Alaa Abu Dheim, terrorist who killed eight in Jerusalem attack Thursday, from erecting tent and receiving mourners
Amnesty International condemns Jerusalem terror attack
Israel Imposes West Bank Curfew After Seminary Attack
Hamas countdown has begun: Hamas will soon pay price for traditional Arab talent for misjudgment
Toll rising as Hamas faces military fury
Israeli Police chief: This isn't a 3rd intifada
US opens door to Hamas with Egypt mediation
Lebanon Complains: IAF planes flew over Beirut, violating airspace
---
MIDDLE EAST: Another cartoon controversy in the making: "Stupid Stone" satirizes Islam's most holy shrine, the Kaaba
---
DVD
Presidential Politics
Back on trail, Obama and Clinton trade digs
No room at the inn for some Democratic delegates?
Friday Talking Points [22] -- Hillary Sweeps The Awards! Her husband was probably speaking "off script"
Poll suggests Clinton, Obama in dead heat nationally
Jobs for Democrats, Israel for McCain
Countering Clinton, Obama Says He's Committed to Ending War
Obama aide Samantha Power quits over Hillary 'monster' comment
McCain now has challenge of staying in public eye
---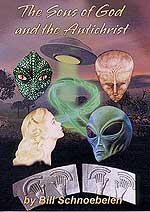 DVD
Non-Integrating States News - Iraq (Mystery Babylon)
Death Toll in Baghdad Bombings Climbs as US Military Plans Withdrawal
Iraqi Cleric Al-Sadr Explains Absence to Followers
Iraqi President Visits Turkey to Ease Tensions: President Talabani is a Kurd
Ominous Rise in Baghdad Bombings
Iraq: Shiite stronghold is not safe - death toll rose Friday to 68 from twin bombings whose blow also reverberated beyond the body count: showing that insurgents can still bring bloodshed into the heart of Baghdad and rattle the fragile confidence
US troops to continue Iraq withdrawal in aftermath of Baghdad bomb
US, Iraq to begin talks Saturday on future relations
Five killed in suicide attacks in Iraq Friday as US blames bloodshed on Al-Qaeda
New York City Bombing
Small explosion hits New York's Times Square: Caused minor damage to a U.S. military recruiting center - no injuries
House Democrats Received Letters Claiming Responsibility for NYC Bombing
Times Square Bombing Letters May Not Have Been Delivered Via U.S. Mail
---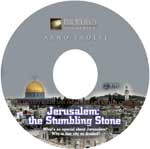 Audio CD
Terror Attack in Jerusalem Kills 8 in Rabbinical Seminary
'Terrorist was a driver for the Yeshiva'
Palestinian territories closed; Seminary shooter named - gunmen killed eight students
Israel tightens security after Jerusalem attack
Yeshiva head: The entire country is in need of mercy - Eulogizing slain students
Bush: Jerusalem seminary attack `barbaric, vicious'
Attack will be seen in Messianic terms by Zionist Jews
Israel: Peace Talks to Continue Despite Religious School Shooting
Libya blocks U.N. condemnation of Jerusalem seminary attack
Rice Says Mideast Peace Negotiations Back on Track
Egypt builds new wall along its border with Gaza Strip to prevent further breaches by Hamas
American Editorial: Let's Help the Good Guys in the West Bank -- President Abbas
Hizbullah: 'We're prepared but won't start a war'
---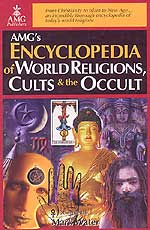 Non-Integrating States News - Iraq (Mystery Babylon)
At Least 68 Killed in Double Bombings in Baghdad
Why Iraq Could Blow Up in John McCain's Face
Executions cause Iraq standoff : Prime minister wants two others sentenced to death with 'Chemical Ali'
Iran-Iraq ties show US the way: Prospect of cooperating with US still strong, especially on Iraqi security
Ahmadinejad's Iraq trip denotes Iran's rising influence
A wild Turkey chase? Bush has committed another blunder, this time in tacitly consenting to the ongoing Turkish incursions into northern Iraq in pursuit of Kurdistan Workers' Party (PKK) fighters
As more vets survive war's wounds, questions surface about VA's ability to handle demand
Official: Iraq, China Nearing Oil Deal
---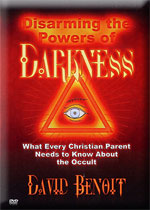 DVD
Presidential Politics
Clinton, Obama Question Each Other's National Security Credentials
Clinton Again Asks: Who You Gonna Call? Ad attacking Obama's lack of experience
Bill Clinton Adopts New Campaign Role: What he doesn't do — anymore — is criticize Barack Obama
Democratic Party debates primary do-overs in Michigan and Florida
Clinton softens stance on re-running contests: Riding a wave of momentum, Hillary Rodham Clinton Thursday waxed cool on the looming prospect of rerunning contests in two states where she has already claimed unofficial victories
Bending primary rules for 2 states would be disastrous: Senator Harkin
Going, going ... but Clinton's not gone
Since triple win, Clinton campaign reports $4 million online boost
Clinton campaign denies NAFTA report
Canadian PM Harper widens NAFTA probe: Revelations eventually undermined presidential hopeful Barack Obama in a key race this week
Clinton Strengths Aren't Lost on The Obama Team
Obama vies to push back, stay positive: Hitting Clinton harder could imperil his message
Obama sets fundraising record with $55 million
Obama fund-raiser friend in fraud trial
Clinton camp shoots Ken Starr smear at Obama
Jewish Editorial: It's Barack Obama's advisers who concern me
Republican Party
Why Iraq Could Blow Up in John McCain's Face
McCain Balances Public Temper With Private Acts of Compassion
McCain Fights to Keep Place in Presidential Campaign Spotlight
Hunt to find young gun running mate for veteran McCain
McCain Could Turn Washington Red in 2008
---
Afghanistan: The hardest night of their lives
Pakistan: Musharraf vows to give support to new coalition government
Iran: Can't shake the sanctions shackle
Venezuela: Chavez to block imports and investments from Colombia
Ecuador: Government severs diplomatic ties with Colombia
Ecuador: 'Farc rebels' arrested in Ecuador
---
Blair says world is changing fast
---
Two students' killings hit Georgia hard: Grief mingles with fear at Auburn, UNC
---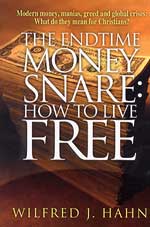 Economic News
Dollar trims losses: Rebounds slightly vs. euro ahead of U.S. payrolls data
Asian Financials suffer big losses on Wall Street slide
Happy 8th anniversary: Monday marks eight years since the top of the Internet bubble
Pfizer, Exxon Find U.S. Justices as Shareholders May Cost Them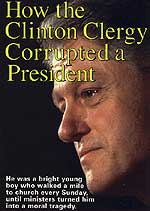 Presidential Politics
Democrat Party
Hillary Clinton's rebound sets stage for 7 more weeks of bitter struggle
Clinton sees new race in her favor: Obama talks tough
Barack says talk of a joint-ticket with Hillary Clinton still premature
Hillary Clinton keeping Bill out of sight was all right
Clinton, Obama court superdelegates for edge in tight race
Ohio Vote Shows Importance of Economy
Bottom line: It'll take the convention to determine Democratic nominee - Neither Clinton nor Obama can win enough delegates before the convention
Obama Moves to Sharpen His Critique of Clinton
Next Big Primary, Pennsylvania: Plays Up Clinton's Advantages
U.S. 'downright mean,' finds Michelle Obama: America 'guided by fear,' getting worse all the time,' she says in campaign speech
Editorial: Circular firing squad strategy afflicts Democrats - The Democratic Party is on the brink of all-out war
---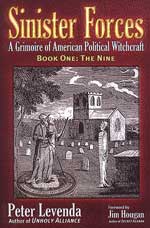 Presidential Politics
Republican Party
McCain Wins Bush's White House Embrace
McCain accepts nod from Bush, waves off potential side effects
Bush says McCain will stay the course in Iraq
Bush Endorsement May Be Risky for McCain
Bush and McCain Stress Their Unity, and So Do the Democrats
Democrat duel a boon for McCain: Republican can take high road as Obama, Clinton continue to bloody each other
Clinton's gain was an even bigger victory for McCain
Republican McCain trails Clinton and Obama: Poll reveals
Campaigner-In-Chief Ready To Help, If McCain Wants
---
Small explosion hits New York's Times Square: Caused minor damage to a U.S. military recruiting center - no injuries
---
California In The News
California Supreme Court in gay marriage storm : STATE'S TOP JURISTS BEGIN WEIGHING BIGGEST CIVIL RIGHTS CASE IN DECADES
Pondering marriage and semantics for gay Californians
Parents of 166,000 students could face criminal charges: 'Breathtaking' decision on homeschooling now moving to California Supreme Court
---
Bush Shocker: US Must 'Get Off Oil'
OPEC blames 'mismanaged' U.S. economy for soaring oil prices
---
Recipe for disaster in South America
Bush Says US Stands by Colombia
Venezuelan troops patrol Colombia border, where trade slows but life straddles the line
Colombia crisis appears to be easing: The Organization of American States rebukes Bogota for violating Ecuadorean sovereignty in a raid that killed a top rebel
---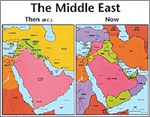 Wall Map
Gaza conditions 'at 40-year low'
Rice tries to save Mid-East talks
Palestinians agree to resume peace talks: Abbas drops demand that Israel negotiate truce with Hamas militants
For Israel, hard options in Gaza
'Evacuate Gazans so IDF can attack': Defense Minister Ehud Barak is seeking legal approval
No need to kill them: Non-lethal agitating measures that would disrupt life in Gaza may be the solution
Jeep blown up on Israel-Gaza border
IDF soldier killed by explosive device near Kissufim: Shortly after gun battles were reported in the area
Photo Essay: Ashkelon Deals With Missile Threat
U.S. Congress holds up $150m. in aid to Palestinian Authority
Settlers, Israeli gov't close to 'mini-deal': On West Bank outposts
Poll: More Americans are pro-Israeli
James Cunningham named next US ambassador to Israel
New Tunnel Expands Jewish Quarter of Old City: will connect the Western Wall Tunnels with an ancient restored synagogue in the so-called Muslim Quarter, uniting the Old City
---
British Government accused of U-turn over ID cards rollout
---
Georgia bill pushes guns in churches: Christian Coalition supports expanded carry provision
Arizona Lawmaker's solution to U.S. campus shootings: More guns
---
Homeland Security says northern border at risk: 'Undisputed presence in Canada of known terrorists, extremists'
---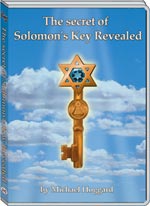 DVD
Non-Integrating States News - Iraq (Mystery Babylon)
Turks launch air, artillery strikes on Kurds in Iraq on Wednesday
Shiites rejoice, Sunnis fume over dropped charges
PM Maliki seeks 2 more Saddam-era men executions
Senior State Department Official Tells Congress: US president can keep troops in Iraq even after UN mandate expires
Iraqis who fled war are still stalked by mental distress
Deadly enemies turn page: Iran and Iraq embrace
Iraqi Official: US-Iran Talks Postponed
Is Peace Even on the Agenda? Washington seeks confrontation not reconciliation with Iran
Iraq recruits tribes to combat oil smugglers: Oil the key to the economy
For 3 Americans, Haditha project a personal mission: The servicemen take on the task of fixing the infamous town's hospital
---
Miscellaneous Non-Integrating States News
Afghanistan: US troops return to Uzbek bases - Uzbekistan is once again allowing the US to use a base in the south of the country for operations in Afghanistan
Pakistan: Bhutto party set to name Pakistan PM candidate
Iran: Ahmadinejad rules out new negotiations with Europe, will deal 'only with IAEA'
Iran: Are sanctions futile against the Persian Kingdom?
Iran: US Dumps Dubious Data on IAEA to Discredit Iran - Infamous "laptop documents"
---
US senior officer calls for new, modern nuclear weapons
---
British lawmakers vote to abolish blasphemy laws: House of Lords measure approved after fierce debate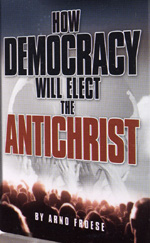 Presidential Politics
Democrat Party
Clinton Scores 3 Wins; McCain Clinches - Hillary's wins denied Barack Obama a ripe opportunity
Hillary Clinton lands big states: Texas, Ohio victories give campaign vital boost to keep fighting - Her wins snap Obama's 11-straight victory string
Bam! Suddenly, Obama's momentum goes poof
Clinton wins by refusing to quit: Her dogged fighting to stay in the race pays off with victories as new problems surface for Obama
Clinton comeback wins key votes: "Super Tuesday II" in pictures
Rhode Island delivers big for Clinton: Smallest state ends her 11-state losing streak
White working class men prove key to Hillary's victory
Hillary Clinton does well again among female, white, older voters
Clinton's 'kitchen-sink' campaign pays off
Delegate Scorecard - Obama still leads delegate count by 86 delegates
Clinton, Obama Wrangle for Super Delegate Support
Clinton, Obama Camps Prepare for a Long Slog
Dream Team of Hillary and Barack would be a nightmare for the party
To Women, Hillary Is So Much More Than Just a Candidate
Swing in momentum may alter media's focus
Obama Facing Two-Front War: Hillary and McCain
Republican Party
John McCain seals GOP nomination: Huckabee steps aside as ex-rival targets Democrats
Bush White House defending NAFTA
Two Vermont towns vote to arrest Bush and Cheney: For "crimes against our Constitution"
McCain Sharpens Attacks Against Clinton, Obama
For McCain, the Walls Finally Tumble
Obama Calls McCain With Congratulations
Huckabee bows to 'inevitable,' ends GOP run
McCain's Incendiary Supporter: Pastor John Hagee
Catholics, others denounce McCain for courting Hagee
McCain: Every vote is in play, even in Liberal California
Pro and Condoleezza: McCain's VP Search - Rice would be most fatal to McCain as she would represent a continuation of Bush policies
Timeline: The steps in John McCain's rise and fall and rise again quest for the presidency
---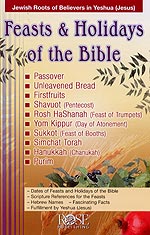 Pamphlet
Israel launches fresh Gaza raid
Israeli Cabinet decides to maintain Gaza operations until rockets stop
Ashdod Prepares to be Next Target of Gaza Missiles: Located several kilometers north of Ashkelon on the Mediterranean and home to over 200,000 residents
Rice to meet top Israeli officials: PM Olmert and Defense Minister Barak, plus Palestinian President Abbas and PM Fayyad
Palestinian leaders ignore Rice's peace talk efforts: Israelis suggest wave of violence may be coming
Vanity Fair Reports: Bush approved plot to oust Hamas
Israel To Reoccupy Gaza Strip If Necessary
Draining the Gaza Swamp: Catchy proverbs are nice but Gaza problem can only be resolved by action
JERUSALEM: Abbas urges end to rocket fire, but won't talk peace just yet
Egyptian ambulances help Hamas smuggle fighters and weapons into Gaza
Israel evacuates West Bank outpost
'Gaza violence may spread to W. Bank'
IDF kills Gaza Islamic Jihad commander
President Peres slams gov't's failure to secure North Israel
Last call for unity government: Bibi Netanyahu must join coalition in face of growing existential threat
What happened to our army? When elite unit is equipped with tear gas, we know something's wrong with IDF
---
Miscellaneous Non-Integrating States News
Venezuela: Chavez shuts border as accusations fly - Colombia says rebel's notes show Chavez aided them
Columbia: Rebel laptop reveals more than Chavez ties
Kenya: U.S. strike targeted bombing suspect - Navy went after Kenyan thought to be involved in 2 embassy attacks
Iran: Government calls new UN sanctions "worthless", vows to continue uranium enrichment
Iran: UN must investigate Israel's nukes
Lebanon: USS Cole deployed off coast reminds Lebanese of 1983 military intervention
Sudan: French soldier missing in Sudan after border confrontation
---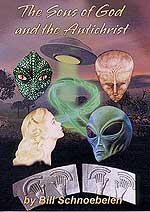 DVD
Non-Integrating States News - Iraq (Mystery Babylon)
Iranian President Ahmadinejad in Baghdad's Green Zone - Visit may open door to final status negotiations with US - Bush said to be eager to hand over a relatively stable Iraq to 44th President
Iran moves to fill Iraq's power vacuum
Iraq's Medical Breakdown: Iraq's Health-Care System Is in Chaos, Despite Increased Funding
Iraqi military transport helicopter crashes in Iraq, killing 8
Iraq PM Al Maliki orders action over kidnapped Chaldean Catholic archbishop
U.S. OKs leaving 9 inspectors in Iraq: To oversee reconstruction, health and other assistance programs
Sunnis make merry on US's dime - Insurgents have outmaneuvered US strategists
---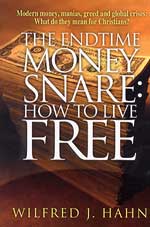 Economic News
Government official says speculation blamed for oil price surge: May have added as much as 10 percent to crude oil costs
Oil near $100 after sharp overnight fall: "In the short term what we have is an unbelievable orgy of speculation"
Investors: Don't blame us for high oil prices
Stocks set for gains: Futures point to higher open as investors await slew of economic reports