Obama effectively becomes CEO-in-chief
Wagoner's exit puts BofA CEO Lewis in hotseat
Russia's Medvedev backs long-term "super currency"
US backing for world currency stuns markets
G-20 Targets Hedge Funds as Leaders Near Consensus
Obama team drops "war on terror" rhetoric
Hizbullah, Mexican drug cartels working together
US opens route to Afghanistan through Russia's backyard
Pakistani Taliban claim police academy attack

---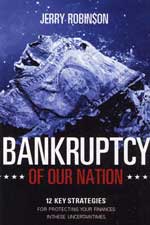 Fascist Global Economy Forming
Obama unveils plan to help U.S. auto industry
GM Must Quickly 'Do More' as Bankruptcy Threat Grows
Ford intrigued by Obama's program
Plan amounts to a de facto government takeover
GM workers upset that Wagoner became sacrificial lamb
Text: GM message from Rick Wagoner
Obama picks ex-deputy Labor secretary to be auto industry point man: Former MSU professor will monitor GM and Chrysler restructuring
Chrysler can't survive by itself, task force concludes: Government gives automaker 30 days to finalize alliance with Fiat
Japan Prime Minister Aso Orders New Stimulus
European Stocks, U.S. Futures Gain
World Bank Cuts Growth Estimates For Developing Nation
Euro Gains Ground Against Dollar
European March Inflation Slows to Lowest on Record
Obama holds "very pleasant" meeting with top US bankers
Global stocks set for best month in over 6 years
---
Netanyahu poised to take PM office
Analysis: IDF's most elite unit trio takes government reins
Israel For 'Total And Real' Peace: Netanyahu
Netanyahu shows pragmatic side as he takes power
United Torah Judaism primed to join coalition
Israel's swollen cabinet too big for table: So many ministers that Cabinet needs to order an extra table
How will Olmert be remembered?
Netanyahu Push for 'Economic Peace' Hits Roadblocks
IDF kills two gunmen planting bombs along Gaza fence
---
Iran's Foreign Ministry denies Iran, U.S. meeting in Moscow
Spanish judge to hear torture case against six Bush officials
U.N. 'Climate Change' Plan: Shift Trillions to Form New World Economy
Image shows North Korea rocket on launch pad
Iran missile experts in North Korea 'to help with rocket launch'
Suicide watch for British soldiers in Iraq
Hard-line Saudi Arabian interior minister moves closer to throne
Environmentalists hail Earth Hour as a big success
---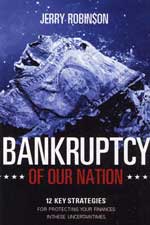 Fascist Global Economy Forming
Obama: 'Every decision we're making counts': Arrives in London for G20 Summit
AIG value drop of $214 billion draws lawsuit: 'Freedom Watch will not rest until justice is done'
---
Suspect held as Pakistan police academy standoff continues: At least 10 killed, maybe as many as 25
---
8 dead in N.C. nursing home shooting
---
New Netanyahu government to be sworn in at 5 pm Tuesday
Netanyahu begins distributing ministerial posts to Likud MKs
The expected Netanyahu cabinet
Shalom supporters in Likud to declare war on Netanyahu
Kadima wants "viva voce" vote on new government
Weapons flowing into Gaza again
Hamas: Netanyahu will get identical prisoner release list they gave to Olmert
Pope Benedict XVI and the Jews


---
Trial of Khmer Rouge 'chief torturer' opens: International Criminal Court
---
US Vice-President Joe Biden's daughter Ashley filmed snorting lines of cocaine: Obama White House rocked
---
British General Sir Richard Dannatt says MoD took eye off Iraq as Afghan instability grew
---
U.S. Defense Secretary Gates: Harder sanctions on Iran needed
---
Arab leaders convene at Doha summit
Obama to Boost Forces in Afghanistan, Set Benchmarks
Obama Adviser: Intel lacking in Afghanistan
An All-Electric Sedan, Awaiting Federal Aid
Obama says automakers need 'drastic changes'
U.S., Japan mobilize for N. Korean missile launch
Clinton employs humility in Mexico trip
U.S. freezes Venezuela's 'parallel market' account
Lights out in 84 countries for Earth Hour 2009
---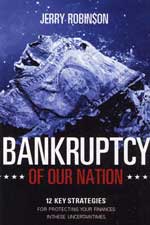 Fascist Global Economy Forming
Obama: Auto aid to come, but with 'painful' changes
Feds to require higher car fuel efficiency standards
Chrysler pulls plug on funding for arts
Michigan roads to get $847M boost from Federal Stimulus
Obama seeks input of bank CEOs on recovery plans
Obama Goes for It All in Budget
Senate Panel Clears $3.6 Trillion Budget
Pelosi: We don't need GOP on budget - $3.6 trillion spending plan will pass "with all major elements intact"
Asian stocks mostly higher after US extends rally
U.S. Stocks point to lower open today ahead of spending data
---
Get the Feeling You're Being Watched? If You're Driving, You Just Might Be
---
Obama Makes History in Live Internet Video Chat
Obama's twist on town hall; top Internet query was about marijuana
---
US officials say IAF did bomb a convoy of trucks in Sudan
Hamas: Bombed Sudan convoy didn't carry Gaza-bound weapons
PM Olmert boasts of global reach after Sudan strike
Turkey ready for Israel-Syria mediation
Obama Demands, Bibi Takes Notes, Campaign Intercedes
IDF: 1,166 Killed in Gaza, 60-75% Were Terrorists
Antitank missile fired at IDF near Gaza
While Israel celebrates 30th anniversary of peace accord, Egypt stays quiet
'Iron Dome' Passes the Test: Missile interceptor system
ADL Decries 'Hideously Anti-Semitic' Cartoon by Pat Oliphant
Coalition Government News
Netanyahu's weekend dilemma: Must fit too many Likud heavyweights into too few slots
Netanyahu's team presents its plans
NIS 6.5 billion - the price of Netanyahu's coalition partnership
Labor green lights Barak's coalition bid
Labor defections follow vote to join coalition
---
Texas upholds teaching Evolution as accepted mainstream science
---
Clinton says US will reach out to Iran
NATO hopes for more talks with Iran
Kazakh minister invites Israel's chief rabbis to inter-religious conference with Iran
---
Congressman suggests calling a terrorist a terrorist: 'I think it is a disservice to not speak with clarity about the enemies we confront'
---
Don't count out 'mandatory' service yet: Provisions dropped from H.R. 1388 , but appear in H.R. 1444

Stocks rise on relief over earnings, debt auction
Geithner looks to tighten grip on Wall Street
Mortgage rates drop to record low: Rates fall to lowest in 38 years
U.S. recession could end at mid-year
Afghan intel chief: Pakistan spies support Taliban
---
Today's News
NSC Advisor Jones: "I take my daily orders from Dr. Kissinger" - See analysis in current Newsletter
Police deaths give leverage to toughen gun laws
Hillary Clinton admits US role in Mexico drug wars
Obama touts $3.6 trillion spending outline
Obama turns to Web to bypass news media
U.S. strikes in Pakistan "justify jihad" - Cleric declares
North Korea readies long-range missile, stokes alarm
Warning: 'Antichrist' movie tricking Christians
'Anti-Semitic' 'NY Times' cartoon draws ire
---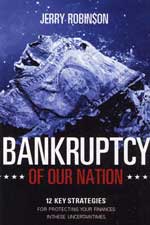 Fascist Global Economy Forming
Stocks signal higher open ahead of economic data
Oil rises on positive US data, stock gains
House panel approves $3.45 trillion FY10 budget
Obama to tighten screws on Wall Street
Gold steadies as dollar recovers
EU presidency: US stimulus is 'the road to hell'
Japan Stocks Jump on U.S. Homes, Orders Data: Fanned speculation the global recession is abating
Treasury Secretary Geithner Wants New Rules to Check Risks
Rahm Emanuel's profitable stint at mortgage giant: Short Freddie Mac stay made him at least $320,000
Morgan Stanley, Mitsubishi UFJ to Combine Japan Securities Unit in Venture
China Central Bank sees signs of economic recovery
---
China tells U.S. to drop "Cold War" mindset on military
---
NH House approves death penalty repeal: Faces governor's veto
---
Circumcision Decreases Risk of Contracting STDs
---
Few Hospitals Embracing Electronic Health Record Systems
---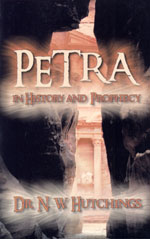 DVD
IAF struck Hamas arms convoy in Sudan in January
Clinton Aide: Israel-Syria talks a positive sign
Allegations of IDF Crimes Refuted – But Only in Israeli Press
PA TV Celebrates 1978 Coastal Road Massacre
Qassam terror rocket explodes in western Negev
Coalition Government News
The Big Winner: Netanyahu
Thank you, Ehud Barak: Editorial
Bibi betrayed his voters: Rightist voters who backed Netanyahu betrayed by Bibi's deal with Barak
Likud, Jewish Home Party sign coalition deal: Jewish Home to receive science portfolio, co-head Knesset's Education Committee
Likud Ministers Await Cabinet Assignments
Livni: No senior Kadima members will quit
Netanyahu not afraid of bloated government
Netanyahu's Roadmap for Palestinian Authority Paved with Money
---
Obama Eligibility lawyer says Homeland Security agents shadowing him
---
Deadly Pakistan restaurant blast
---
'Mandatory youth service' bill advances
---
Congress OKs protection for wilderness in 9 states
---
Charitable contribution deductions targeted? Tax Foundation spokesman says prez has 'gall' to propose cuts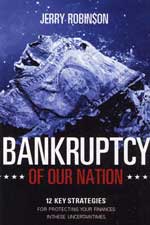 Wall Street Rises on Better Than Expected Data
Obama Rally Reaches 22% in Recovery
Treasury's $1 Trillion Quells Bank Takeover Talk
Geithner Asks Congress for Broad Power to Seize Firms
'We'll recover,' Obama promises
U.S. Stock-Index Futures Advance
Obama, Bank Executives to Meet on Plan to Revive U.S. Economy
'Win-Win-Win' vs. 'Robbery:' Wall St. Loves Geithner's Bad Debt Plan
Financial Adviser Kass: I Was Right, That Was the Market Bottom
Wall Street gives up some ground after huge gains
Fired Doctor of Derivatives Waits to Cry as Finance Jobs Vanish
GE gets $300M contract for China gas pipeline
Investigators find abuse in small business program
Kuwait halts refinery construction
3 in 4 say Congress should return AIG money: President, Dodd each collected more than $100,000 in campaign contributions
La. Gov. Jindal urges GOP to stand up to Obama
Mulally's pay cut; still gets $13.6M from Ford Motor Company
---
NSC Advisor Jones: "I take my daily orders from Dr. Kissinger"
Bilderberg To Meet in Athens Mid-May
Israel's Next PM Netanyahu 'will be peace partner'
Europe out of step with US over Iran
UN nuclear chief praises Obama message to Iran
Can cops demand to take your photo? Man not charged with any crime spends 5 months in jail for refusing
Gun carry law shut down over environmental impact: Using holsters instead of locked cases demands full review - federal judge
---
Secret Common Purpose Group: "Re-Engineering" UK For A New World Order
---
Immigrants, Citizens Languish in U.S. Detention: Amnesty International
---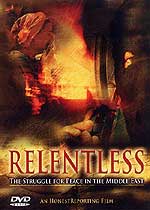 DVD
Labour Party votes to back Netanyahu coalition
Netanyahu says his gov't will push for peace with Palestinians
Obama, Media Push PA State as Foreign Policy Priority
Labor Union Catapulted into Gov't
The big winner: Netanyah -- Bibi managed to form sane unity government that will save Israel - Editorial
Kadima's Livni: Barak does not value his own word
IDF soldiers foil attack near Nablus
Hamas to charge Fayad with aiding Israel
Gaza Terrorists Renew Rocket Attacks on Israel
---
US military aid arrives in Lebanon
---
Justice, Supremes confirm getting eligibility challenge: Taitz documents demanding proof of Obama's birthplace to be reviewed
---
The Most Corrupt Countries revealed: Chasing prosperity? Unless you're a miracle worker, steer clear of these economic sinkholes
---
Treasury Secretary Geithner to Call for New Regulatory Powers to Avoid AIG Repeat
Fed's efforts to trigger global recovery
China calls for new reserve currency
Pelosi's role diminishes under Obama
Israel's Labor Party voting today on joining Netanyahu government
Hard for Japan to hit N.Korea missile debris -Minister
Iranian missile threat exaggerated: US Lawmaker
---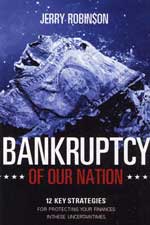 Fascist Global Economy Forming
IMF says clean up banks to tackle dire world crisis
Geithner Urges Stronger Financial Regulations
Geithner Races to Show Progress on Plan for Distressed Assets
Japan Stocks Jump on Treasury Plan; Nikkei Enters Bull Market
Yen Drops to Five-Month Low Versus Euro as Investors Spurred by US Plan To Go To Higher-Yielding Currencies
Taxpayers will lose if toxic assets deals fail
On economic matters, Obama lacks a secretary of "Selling It"
U.S. Treasury's Geithner seems safe -- for now
Obama nominates deputy at the Treasury Department
AIG employees hand back bonuses
Ironically, AIG furor may have helped funds in U.S. toxic plan
Millions take to French streets in economic protests
---
U.S. plans to boost civilian aid to Pakistan
---
India's Tata Motors unveils the world's cheapest car: Environmentalists unhappy
---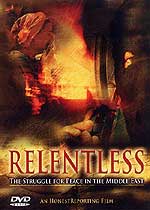 DVD
Netanyahu, Barak's Labor Agree on Israeli Coalition
Netanyahu-Barak pact transcends right-left lines, dominates Israel's political dynamic
'US Jews back Obama's Mideast path'
Hamas ready to resume talks on captured soldier Schalit
UN Report: 'IDF used Gaza boy as human shield'
Deputy Police Chief Wounded in Riots
Israel Leads West, U.S. in Drone Production
Holes in the Security Fence: Jerusalem Barrier Far from Complete
Senior Fatah Member Assassinated in Lebanon
---
Turkish President Visits Iraq as Bombings Kill 34
Iraq: Kurdish rebels reject calls to stop fighting against Turkey
Arabs-Kurd Tensions Could Threaten Iraq's Peace
---
Indonesia's Obama, Washington's Indonesia: Indonesian enthusiasm for United States President Barack Obama is real and widespread
---
Pakistan's peace deals offer US a pointer: Editorial
---
Suggesting Obama's eligibility proof gets congressman scorned

---
John 3:16 not welcome at NCAA basketball tournament
Stocks surge nearly 500 points on bank plan, rise in home sales
For Stocks, Treasury Plan 'May Be a Game-Changer'
Geithner: New Plan Will Help Get Credit Flowing
US plans census outreach to displaced homeowners
Obama Touts Stimulus, Budget Funds for 'Clean Energy Future'
Suicide bomb blast kills 23 at funeral in Iraq
Mexico offers $2 million for top drug lords
---
Serbian Death Squad Leader 'was top CIA agent'
Many at Guantanamo are innocent: Former Bush official Lawrence B. Wilkerson
Obama ponders Afghan 'exit plan'
With One Sentence Japan Could Set the Stage for an Israeli-Palestinian Peace
U.S. Could Use Crisis to Wage Global 'Financial Warfare'
Obama seeks increase in oversight/regulation of executive pay
British Government Trains Thousands Of Civilian Terror Spies
Shocker: 'Global warming' simply no longer happening
---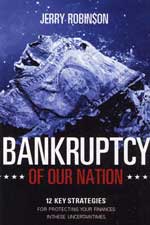 Fascist Global Economy Forming
US Is Rushing to Get More Control Of Financial Giants
Resistance grows to Obama's bigger government
France Plans Law to Limit Executive Bonuses
Why Did AIG's Counterparties Get 100 Percent Repayment?
Banks Lost $32.1 Billion in Fourth Quarter
Obama Seeks Investors in Plan to Buy Illiquid Assets
Oil climbs above $52 in Asia on stock market rally
Stocks in Europe, Asia, U.S. Futures Gain: Because of Obama's Debt Relief Plan
German Stocks Gain a Fourth Day, Led by Banks; Daimler
GM bondholders want response on restructuring plan
Fed's secrecy policy 3 years old: In 2006, money suppliers stopped reporting publicly on money supply
Top GOP senator losing confidence in Treasury Secretary Geithner
---
Alaska's Mount Redoubt Erupts Four Times: Located 100 miles southwest of Anchorage
---
Obama links budget to environment
---
Will the Jews return to Temple Mount?
Israel's days as a Jewish state are numbered: CIA
Likud and Labor launch coalition talks before fateful Labor vote
Shas Party signs coalition deal with Likud
Olmert: Netanyahu could lead Israel into unprecedented isolation
'We must recapture rocket-launch zones': Deputy Defense Minister
30% of Jerusalem-area security fence not complete
Iran-Linked Terror Group May be Connected to Haifa Bomb
Analysis: 'Failed attack at Haifa Mall points to inexperienced terrorists'
81% of bombs used in Gaza offensive were 'smart'
---
Venezuela's Chavez calls Obama "ignoramus"
---
Treasury to roll out toxic asset plan
Obama: His Budget Would Put Economy on 'Firm Foundation'
Iran ready to change if US leads way: Khamenei
Iraq prepares for post-U.S. occupation era
Russian President Medvedev hopes for real "reset" in relations with U.S.
Dispensers of marijuana find relief in Obama's policy shift
---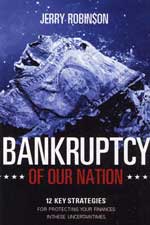 Fascist Global Economy Forming
Obama auto team recruiting Wall Street Financial Experts
Carmakers may need more aid, feds say
Aid to suppliers signals support of auto industry: $5B assures firms to get paid for parts
CEO Nardelli says Chrysler is viable as stand-alone company
Beijing Auto mum on report it may bid for Chrysler
Bernanke Says Fed Aims to Ease Credit-Market Strains
Asian Stocks Post Biggest Weekly Gain Since 2007 on Fed Plans
Japan's Bonds Gain Most in a Month on Central Bank Purchases
European Central Bank Could Offer Banks Longer-Term Loans, Lower Interest Rates
Citigroup, Bank of America, JPMorgan Criticize Bonus Limits
Credit Unions With $57 Billion in Assets Seized; 3 Banks Fail
Madoff must stay in prison: U.S. appeals court
Obama sticks to $3.55 trillion budget proposal
Budget office says U.S. deficits to be higher than estimated
---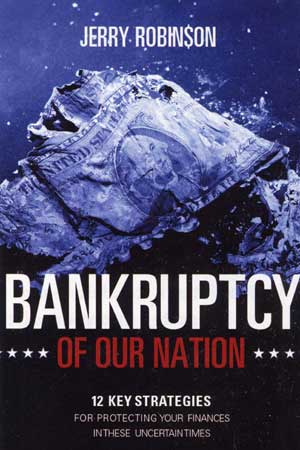 THE Financial Crisis Book Written For "Such A Time As This"!
"Bankruptcy of Our Nation: Key Strategies For Protecting Your Finances Against The Collapsing Dollar And Our Difficult Economy"
Regularly $13.99, Now Only $9.69, Saving You $4.30!
Christian financial expert Jerry Robinson has written this guide from three perspectives: 1) Biblical principles for money management; 2) Economic principles for managing the monetary resources God has given you; 3) How to solve any serious financial problem you may already have
Robinson prepares us for the collapse of the American Dollar!
With insightful clarity Robinson examines the five dangerous trends impacting the American economy and how you can achieve financial security in the midst of it all. Book is filled with Bible verses and charts, graphs, and illustrations to bring clarity to this chaos
Key Understanding: It Is Not Too Late To Prepare Your Finances
240 pages - https://www.cuttingedge.org/detail.cfm?ID=2001
Download Table of Contents Chapter 1
Related Bookstore Item: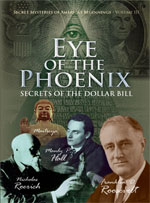 "The Eye of the Phoenix: Secrets of the One Dollar Bill"
Video #3 - Secret Mysteries of America's Beginnings Series
This high quality documentary proves that Masonic leaders planned in 1782 that the currency of the new America would eventually die like the legendary Egyptian Phoenix Bird. The Eagle on the back of the One Dollar Bill was originally a Phoenix Bird.
This reality means that, at the right moment in America's history, her leaders will bring about the destruction of the Dollar currency, so that, out of the ashes of the Dollar, the new currency called the AMERO will emerge. This economic crisis is being so manipulated as to cause the abandonment of the American Dollar.
And, the planning for this demise began with our original Founding Fathers in 1782! https://www.cuttingedge.org/detail.cfm?ID=1984
---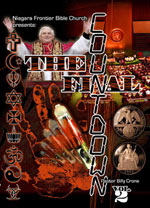 DVD
Israel isecurity measures ahead of Palestinian cultural festival
Hamas deputy politburo chief: Still willing to swap prisoners
Israel toughening negotiation stance on prisoner swap
Hamas may decide to nab more Israeli troops
IDF to probe soldiers' Cast Lead accounts of moral code violations
---
Iran urges for U.S. "concrete" action of change in response to Obama's message
Israeli President Peres wishes Iranians happy new year
---
Bombings kill 11 people in Afghanistan
Stay away, Balochistan leader tells Taliban chasers
South Korea urges citizens to leave Yemen: As dozens of people protested against two suicide bombings which killed four of their compatriots
---
North Korea restores military hotline with South Korea
---
Southern Russia clashes kill five soldiers, 14 rebels
---
Iraq Kurds celebrate New Year with mountain torches
U.N. panel says world should ditch dollar
Obama asks patience, guarantees better days ahead
Mystery Solved: Police chief ordered troops to Samson, Alabama, after shooting spree
Obama's 'Tonight Show' appearance caps off day of serious economic talk
Obama delivers holiday greetings to Iran: New Beginning
'Era of open government' behind reversing Bush policy of restricting access to documents
Russian planes again fly over U.S. Navy ships
---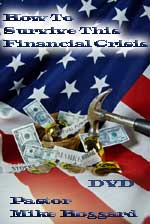 DVD
Fascist Global Economy Forming
House passes bill to capture most of AIG bonuses
AIG bonus earners have large homes, now keep low profile
AIG Bonuses Contemplated in '08: TARP Inspector
Veteran senator Dodd in the eye of AIG bonus storm
Dodd's political stock tumbles in Connecticut
13 TARP Corporations Owe More Than $220M in Back Taxes
US Bank Regulators Debate How Best to Monitor Threats to Financial System
Obama returns to campaign-style tactics for budget
Vital Signs: Will the Fed's Actions Revive Housing?
TREASURIES-Take breather in Asia from Fed-sparked rally
The Fed: Measuring the Aftershocks
Desperate Japanese head to 'suicide forest'
---
Obama Tells Iran to Seek New Links With World, Peace Over Arms
---
Pope Benedict XVI takes African pilgrimage to Angola - southern African country with an estimated 10 million Catholics
---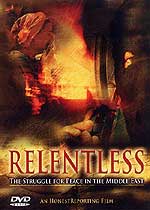 DVD
Israel's Netanyahu gets more time to form government
Barak opposers in Labor say they won't try to overthrow him
Lebanese President refuses holding direct talks with Israel
Israel Arrests Hamas Politicians in West Bank After Talks Collapse
IDF soldiers refute claims of immoral conduct in Gaza conflict
Olmert Rejects Hamas Proposed Prisoner Swap
Al-Arabia TV: Israel fires flare shells over Lebanon to look for its missing soldier
Lebanese Army Complains: Israeli gunfire on south Lebanon violates UN resolution
Israeli ex-president Katsav indicted for rape
Hamas: We're counting on Obama's 'change': Top terrorist official hopeful U.S. president less pro-Israel than Bush
---
China's Silicon Valley to set up national innovation zone
Gates: U.S.-China military ties steadily improving
---
Protestors mark 6th Iraq war anniversary across U.S.
Guess what rep. Murtha has been given by the Navy! Honored with Public Service Award, bloggers erupt in outrage over Murtha's Iraq War claims

---
Eric Holder Reaffirms DEA Will Stop Raids on Medical Marijuana
---
Tax Day TEA parties expected to number more than 1,000: "Taxed Enough Already"
---
House adopts plan for 'volunteer' corps: Also requires new evaluation of 'mandatory' service for all

America 'Moves Towards Abandonment of Israel'
U.S. backs global alternative to Dollar
Army Investigating How and Why Troops Were Sent Into Alabama Town After Murder Spree
Senate quietly stripped measure restricting bonuses from bailout legislation
Kissinger, Baker Visit Moscow as Obama Resets Ties
Schwarzenegger helps Obama answer GOP critics
Obama climate plan could cost $2 trillion
Unmarried Childbirths in U.S. Reach Record Levels
Teens' abortion technique: Drink poisonous mixture

---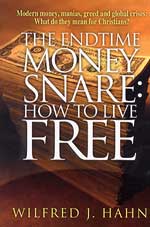 Fascist Global Economy Forming
Fed launches bold $1.2T effort to revive economy
World markets mostly higher after Fed's $1.2T plan
Stocks jump after Fed says it will buy Treasuries
U.S. stock futures slip as market digests Fed move
Crude Oil price falls after Fed statement
Fannie Mae says February's refinancing volume grows threefold to $41 billion over January
Obama, in Costa Mesa, takes blame in AIG flap
House sets up vote on taxing AIG bonuses
Some AIG executives agree to return bonuses
IBM in talks to buy Sun Microsystems: For $6.5 billion
Madoff's accountant charged with fraud by U.S. prosecutors
IRS, USDA crack down on millionaires who are still receiving farm subsidies
Automakers Focus
Chrysler: Cash will last through March - Seeking $5 billion more in bailout aid
Obama administration seeks to guarantee loans in effort to infuse cash to struggling parts makers
Mazda will seek Japanese government loans
Editorial: Give GM, Chrysler some breathing room
---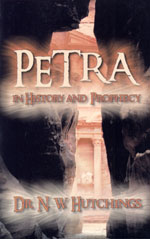 DVD
Obama officials want talks with Hamas terrorists: Believes deadly group can be part of 'peace process'
Netanyahu still hopes to attract moderates for his coalition government
Barak chooses Bibi: Labor party chairman knows he can either join Netanyahu's coalition or go home
Bibi Invites Barak into Coalition, Possibly Splitting Labor
10 Hamas members arrested by Israeli army in West Bank
Israeli soldiers describe wanton killings of Gazans during deadly 22-day offensive
US Helps Inaugurate Jericho Training Base for Palestinian Authority Army
Israel opens Gaza crossings, allows more cooking gas than usual
No surprise: Gaza still firing rockets at southern Israel
Lebanese president rules out direct Israel talks
Palestinian Authority Sentences Its Sick to Die
---
Russia denies delivering S-300 missiles to Iran
Saudi Arabia likely to go its own way on Iran: Possibly splitting with U.S. - Instead of confrontation, Saudis likely to pursue accommodation and engagement
---
Miscellaneous Non-Integrating States' - News
Turkey's biggest Muslim group puts Kurds on map
Suicide bomber hits South Korean ambassador's convoy in Yemen
Troops kills two suspected insurgents in Afghanistan: Detained 22 others
Obama considers doubling Afghan security force
US mulls counter-insurgency push in Afghanistan
Eight students injured in southern Nepal bomb blasts
Philippine troops may re-position around kidnappers: Three Red Cross workers held
---
Disgraced pastor, Ted Haggard, wife to appear on TV show
---
New Mexico governor abolishes capital punishment
---
Mexican tariffs on 89 US products take effect
---
North Korea detains two US journalists
---
Fearing attacks, India steps up security for leaders
---
Moral Collapse
Video: Statutory rape concealed - Activist Lila Rose's new project exposes Phoenix Planned Parenthood
Another lesbian demands custody of Christian girl
Attorney General Eric Holder signaled a change on medical marijuana policy

Fed to Buy $1 Trillion in Securities to Soothe Battered Economy
Stocks jump after Fed says it will buy Treasuries
Crude Oil price falls after Fed statement
Fannie Mae says February's refinancing volume grows threefold to $41 billion over January
In turnaround, U.S. signs U.N. gay rights document
Today's News
Wall Street boosted by strong housing data
U.S. to claw back AIG bonuses, lawmakers eye tax
Misdirected "Bailout Rage" Sets Pretext For New Financial World Order
Obama secretly ends program that let pilots carry guns
U.S. considering expanded covert war in Pakistan
Hamas not budging in negotiations
---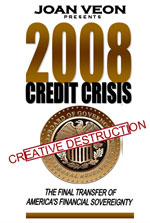 DVD
Fascist Global Economy Forming
China cements role as top creditor to US
At G20, Kremlin to Pitch New Currency
Treasury Dept. to dock AIG executive bonuses
House committee scrutinizes Merrill Lynch bonuses
Oil climbs on US economic optimism
U.S. turns up heat on Madoff clan, wants assets
---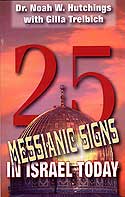 DVD
Netanyahu may become Israel's PM and Finance Minister
Far right joins Netanyahu's coalition
Lieberman: New Government to be presented Monday
Fatah leader Dahlan Tells Hamas: Never recognize Israel
Israel rejects Shalit swap terms
Deal aimed at securing kidnapped soldier's release failed because Israel was demanding that freed terrorists be expelled from Israel
Hamas members stopped from smuggling cash to Gaza
Israel hunts West Bank terrorist attackers - Two Israeli policement mudered
Israeli Homosexual Couples Gain Adoption, 'Maternity' Leave
German teens drawn to neo-Nazi groups
---
U.S. capital struggles to contain HIV epidemic
---
UN General Assembly president accuses US of demonizing Iran
Housing data and techs drive Wall St. higher
Fed considers how to lift country out of recession
Oil Rises As Economic Hopes Rise
German Chancellor Merkel Calling for Raids on Homes of Registered Gun Owners
Russia proposes creation of global super-reserve currency
One-world currency emerges ... again
New-home construction logs unexpected gain
Huge Economic Crisis: Russian President Medvedev
Lose your property for growing food?
Iraq beefs up oil pipeline security
Iran's reformist Khatami pulls out of presidential election
Pakistan takes a right-wing turn
Defense Secretary Gates readies big cuts in weapons
---
Al-Qaida suicide bomber behind Yemeni explosion
---
Poll: Majority of Icelanders oppose joining EU
---
World leaders call for sustainable development of water
---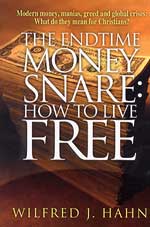 Fascist Global Economy Forming
OBAMA'S OUTRAGE | Wants to block millions in AIG bonuses
New-home construction logs unexpected gain: Construction of new homes rises sharply in February, defying economists' forecasts
Obama plans to visit electric vehicle facility
Michigan in the running for Think's electric-car plant
Ford's electric car project charges ahead
Toyota U.S. hybrid sales surpass million mark
Ford to reopen Cleveland engine plant, make EcoBoost engines
New Camaro a pony of a more efficient color: GM hopes new model, with 29 mpg highway, will expand traditional sports car buyer base
Car team warns that Fed aid has a limit
Critics blast AIG as flap escalates over bonuses
The Real AIG Outrage - Wall Street Journal
How the TARP Should Work: A Prime Example
China likely to be stronger after crisis
China's Wen puts US honor on the debt line
Cheney: Don't blame Bush team for economic woes
Most Asian markets extend rally, but Europe lower
Wall Street set for modestly higher opening
Oil Rises With Economic Hopes: Bernanke's statements provide fuel for fuel
---
New Headline News Article
Posse Comitatus Protections Seem To Be Effectively Dead!
When U.S. military soldiers can easily and quickly pour into a town which is not in the midst of riot or insurrection, the threat to our personal liberties and Constitutional guarantees is stupendous. With the government scheming to disarm us on the one hand while ignoring Posse Comitatus on the other hand, the sinister face of the coming dictatorship becomes both inevitable and more frightening. https://www.cuttingedge.org/news/n2348.cfm
---
Incredible New Prophecy - Study DVD!
Dynamic 'Book of Revelation' Study -- VOLUME 8 - Rev 2:9 - 6 Hours On 6 DVD's
What a great study! Pastor Crone continues to show how relevant the prophecies of Revelation are to today's events. Subjects he covers are:

1.) Total Surveillance from Big Brother, an absolutely required technology if Rev 13:16-18 can occur. Shows video clips of Cell Phone surveillance, Cell Phone microphone technology able to pick up and record conversations from miles away. 2) Antichrist's Image which is prophesied to appear in the Holy of Holies before which mankind must bow in obedience and worship. Shows how a CNN reporter is beamed on to the news floor via holographic technology 3) Mind Control Scanning Machine which can read a person's thought outside that person's body! Such technology is just 3-5 years away! Most shocking!!

Last scene is an unbelievable scene of people being tormented in Hell

6 DVD Set, six hours of instruction https://www.cuttingedge.org/detail.cfm?ID=2000
---
Seattle Post-Intelligencer newspaper goes Web-only

---
North Korea fully reopens border crossing
---
US says it shot down an Iranian drone
Iran says knows nothing about the drone which US shot down
Drones are weapons of choice in fighting Qaeda
Syria says relations with Iran will remain strong
---
California GOP turns on itself, risks losses in midterms
---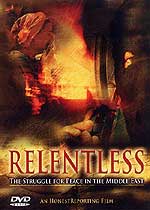 DVD Trailer
E.U.'s Foreign Policy Chief Solana: Don't drop 2-state solution
Kadima won't join Netanyahu's gov't
Netanyahu Seeks Peres' Help In Forming Coalition Government
Western Wall rabbi says Pope should not wear cross at site
Abbas: Hamas-Fatah unity talks doomed to fail
Palestinians: Prisoner Swap talks deadlocked over 'heavyweight' prisoners
PM's Office: Hamas toughened its stance over release of captured soldier
'We'll Kill Freed Terrorists,' Israeli Brothers Warn
---
India frets over Obama's "Chinamania"
---
Old Big Media's Kill-Rush campaign
World cooperation on economy 'unprecedented': Treasury Secretary Geithner
Obama Urges Global Economic Coordination
Fed chief defends banking bailout and predicts early recovery
Does Government Consider YOU A Terrorist?
Russian Air Force chief eyes base that could strike U.S. targets
Obama making billions in federal loans available to nation's struggling small businesses
Taiwan President: China's war law 'unfeasible'
El Salvador's Marxists On Verge of Victory
Oil falls to near $44 as OPEC doesn't cut supply
Supreme Chief Justice accepts Obama 'eligibility' petition
---
Red Cross Report Describes 'Torture' at CIA Sites
Obama drops 'enemy combatant' in break with Bush: But their status will be unchanged because Obama keeps dictatorial power to imprison them indefinitely
Tales from torture's dark world: Bush's horrific legacy
---
Christian Minister Beaten After Clashing With Muslims on London TV
---
Miscellaneous Non-Integrating States' - News
Sharif celebrates victory in Pakistan stand-off as judges are reinstated
Suicide bomber kills 11 in southern Afghanistan
US, Nato supplies attacked in Pakistan
Sri Lanka tightens noose on rebel Tigers
Iran's Khatami withdraws from June presidential vote
Iranian foreign minister makes surprise visit to Saudi Arabia
U.S. in a quandary over policy on Myanmar
Bolivia's President Morales redistributes property
---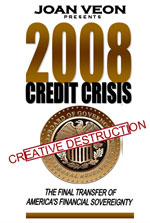 DVD
Fascist Global Economy Forming
Rage over AIG: Outrage grows over $450 million bonuses paid by bailed-out insurance giant
US plan to purge toxic assets rapidly takes shape
G-20 Turns Sight on Banks' Toxic Assets in Coordinated Move
Obama May Widen Fed Powers, Boost Capital Rules
G20 summit 'critical for economy'
G20 make pledge to restore growth
White House official says economy is sound despite temporary 'mess'
Obama says US economy sound, reassures investors
Faint Ray of Hope Supplants Extremely Pessimistic Outlook
Asian markets extend rally amid cautious optimism
Retail Sales Show Much Smaller Than Expected Decrease In February
Thousands gather for economic 'Tea Party'
International deals on sharing tax data could take years to complete
---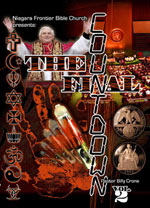 DVD
Likud and Israel Beiteinu sign coalition deal
Unity coalition unlikely as sides refuse to budge
EU presses for Palestinian unity government
Hamas not afraid to wait for Netanyahu to become PM
EU Threatens Netanyahu Over Palestinian State
Olmert blames Palestinian Authority for failed peace talks
2 Israeli police officers killed in terror shooting attack
Palestinian elections fixed for January, 2010
Time To Face Reality: Many Israelis still believe 'almighty IDF' can easily eliminate Iranian nuke threat
Israel: Nuke-Free Zone in Middle East? Only When There is Peace
Israel recognition NOT on table of Arab talks
---
Japan, South Korea could seek UN action over North Korea