News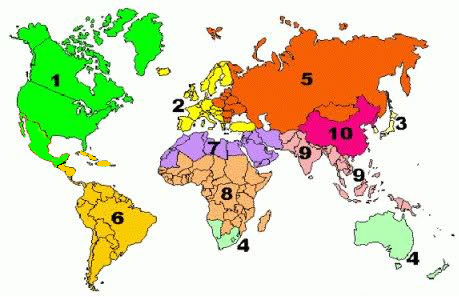 Supernation #7 - Middle East / Northern Africa
Was the Middle East better off with its dictators?
Operation Charlie Foxtrot: Entire Middle East is at war right now
Just how absurd is the Middle East at the moment?
What they won't admit at the Arab Summit
Death of Saudi King & Coup in Yemen: Signs in Iranian Prophecy
Saudi Arabia - Yemen
Don't cheer Saudi Arabia's foolhardy war in Yemen
Saudi Arabia fights pull of Islamic State
Saudi Arabia's coalition of the autocrats: "Devil is in the details"
Saudi oil infrastructure at risk as Mid-East conflagration spreads
'45 people killed, 65 injured': Yemen refugee camp hit by airstrike
Airstrike on Yemen refugee camp could portend Saudi ground incursion
Arab League agrees to create joint Arab military force - Egypt's president
Heavy blasts outside Yemen's capital: Attack on Scud missile storage feared
Make No Mistake — the United States Is at War in Yemen
Saudi Arabia, Egypt show discord over Syria
War in Yemen could threaten one of the world's most important oil chokepoints
Saudi Arabia has to keep oil price down to maintain market share
Iran
Is Iran Conquering the Middle East?
Iran nuclear deal to produce $20 oil if Tehran floods crude market
Iran riches coveted by Big Oil after decades of conflict
'Tricky Issues' Remain as Deadline Nears in Nuclear Talks With Iran
Russian FM Lavrov: Chans to reach Iran nuclear deal 'pretty good
Why Obama Needs an (Interim) Deal More Than Iran
Arab nations alarmed by prospect of US nuclear deal with Iran
Obama faces enormous stakes as Iran talks go down to wire
Egypt
Egypt eyes halting Iran expansion through Yemen war
Egypt Ready to Send Ground Troops to Yemen
Egypt Summit: Beginning of a new era
Defense Secretary Carter: Pentagon Would Cooperate with Unified Arab Force
Egypt to evacuate Egyptians from Yemen
Egyptian warships shell Houthis outside Yemeni city of Aden
President Sisi visits Suez Canal construction site
Syria
Syria attacks militant-held Idlib, killing 14
Kuwait hosts 3rd International Pledging Humanitarian Conference for Syria
US lead pledges at Syria donors conference with promise of $507 million in humanitarian aid
Syria gets Russian arms under deals signed since conflict began: Assad
Miscellaneous
Whatever Happened to Bahrain's Torture Reforms?
Bahrain's security top priority says Premier
Rubin: Obama is overeager to quit Afghanistan
Conflicts Lead to Power Outage in Afghanistan
---
China-led Infrastructure Bank (AIIB) - 'indication of de-dollarization that makes US unhappy'
---
Israel Geographically Located In Supernation #7
Did Biden Tell America's Jews to Leave?
Israeli Envoy to UN: Why Do You Ignore Persecution of Christians in Arab Countries?
'If We Concede Mount of Olives, We Concede Jerusalem'
20th Knesset Being Sworn In: Bibi's Most Hawkish Coalition Yet?
Passover Blood Moon Call to Prayer for Israel
Friday's Solar Eclipse Linked to Fateful 1492 Blood Moon
---
The Uncounted: Why the US can't keep track of people killed by police
---
One dead, two hurt as vehicle tries to ram U.S. spy agency gates
---
Indiana to clarify 'religious freedom' law: Georgia, N.C. bills stall
---
TEPCO vows to release 'all Fukushima radiation data'
News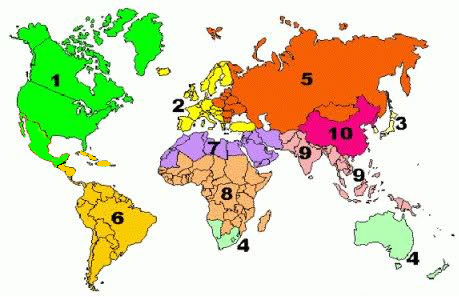 Supernation #7 - Middle East / Northern Africa
Operation Charlie Foxtrot: Entire Middle East is at war right now
What they won't admit at the Arab Summit
Saudi Arabia - Yemen
Threat of ground invasion from Saudi Arabia looms over Yemen
Houthi Forces Move on Southern Yemen, Raising Specter of Regional Ground War
Yemen: Who's joining Saudi Arabia's fight against the Houthis?
Sending troops to Saudi Arabia not approved: Pakistan - "Riyadh is feeling being encircled by Shia Islam (Iran)"
Saudi-Iran powerplay behind the Yemen conflict
Turkey, Saudi Arabia Strive for Sunni Leadership
Saudi Arabia claims success in airstrikes on Yemen
Fighting grips Aden as Houthis continue to push south
Yemen is a defining moment for Saudi's new King Salman
Saudi Ambassador tells U.S. won't rule out building nukes
Oil sags as traders reverse Yemen bid
Iran
Iran Backs Away From Key Detail in Nuclear Deal
Iran's Top Negotiator Says Accord Can Be Drafted
Boehner: Iran has 'no intention' of keeping its word on nuclear deal
Netanyahu: Iran-Switzerland-Yemen axis must be stopped
Oil Declines as Potential Iran Nuclear Deal Seen Expanding Glut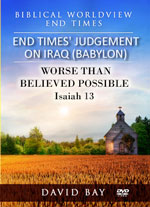 Iraq
Iraqi Forces in No Hurry to Expel ISIS From Tikrit
Promising signs in Iraq mission: ISIS extremists are losing their hold over Iraq
If Shi'ite militias beat Islamic State in Tikrit, Iraq will still lose
Twin Car Bombings in Baghdad Kill at Least 11
U.S. Is Providing Air Cover for Ethnic Cleansing in Iraq
U.S. allies strike 14 targets in Iraq, one in Syria
Canadian Vote expected late Monday on military mission against ISIL in Iraq, Syria
Sweet sign of hope: Pope's envoy returns to Iraq with Easter cake
Iraq - Depleted Uranium News
Iraqi Holocaust: Depleted Uranium and Failed State
Pentagon Silent on Current Use of Depleted Uranium in Iraq
Growth of Cancer Rates in Serbia Blamed on 1999 NATO Bombings: 15,000 tons of depleted uranium were dropped on Serbia
Do more to help our soldiers: To deal with fatal depleted uranium poisoning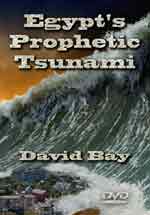 Egypt
Egypt Officially Now In "Era of Water Poverty"
New Suez Canal Inauguration Now 134 Days Away: Army
Egypt Summit: Beginning of a new era
Egypt's president backs united Arab force to tackle regional security threats
Top Muslim Brotherhood Leaders Placed On Egypt's "Terror" List
At Egypt Summit, UN's Ban, Arab League Secretary-General discuss cooperation on regional, global challenges
Smuggling tunnel from Gaza to Sinai the longest yet found by Egypt
Miscellaneous
Obama halts Afghanistan troop withdrawal
Fall of Idlib: Turning point for rebels in Syria?
Turkey closes two border crossings with Syria amid fears of 'terrorist attack'
Syria: Children assist executioners in latest Islamic State beheading video
---
Israel Geographically Located In Supernation #7
Israel Sees Another War With Hezbollah Soon
A Synagogue on the Temple Mount?
Neither Israel Nor Palestinians See Hope for Peace
Every Sunday Is Palm Sunday: Catholic Viewpoint
Blood Moon Enthusiasts Show Total Enthusiasm for Jerusalem's Partial Eclipse
Netanyahu blasts emerging nuclear deal as 'a reward for Iran's aggression'
Obama doesn't buy Netanyahu flip on Palestinian statehood
Richard Gere makes Hollywood arrival in Israel: Firm supporter of Leftist Liberal Former PM Shimon Peres
---
Poll: Republicans see Obama as more imminent threat than Putin, Assad
---
The $50 device that symbolizes a shift in North Korea
---
Indiana Gov. Mike Pence Says Controversial 'Religious Freedom' Law Won't Change
No, Indiana did not just pass a law discriminating against gay people: Here's why
---
Innovations: An Underwater Drone Called WANDA
---
Personal identifying details of world leaders accidentally revealed by G20 organisers
News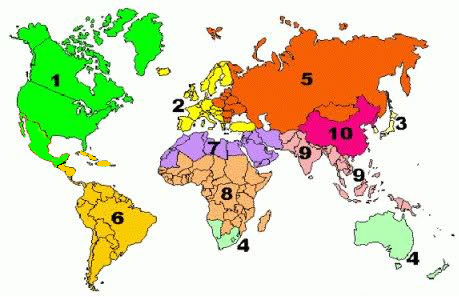 Supernation #7 - Middle East / Northern Africa
Saudi Arabia - Yemen
Saudi Arabia Ramps Up for Largest Campaign Since Gulf War
Saudi Arabia evacuates diplomats as attacks intensify in Yemen
How the Yemen conflict risks new chaos in the Middle East
Arab states project months-long military campaign in Yemen
Pakistan's long history of fighting Saudi Arabia's wars
Saudi Arabia Pounds Rebel Targets In Yemen On 2nd Day Of Air Campaign
U.S. Boosts Aid in Saudi-Led Fight To Defeat Rebel Force in Yemen
Iran warns Saudi airstrikes in Yemen will escalate tension in region
Saudi Arabia throws a monkey wrench into Obama's Iran deal
Saudi Arabia restores ambassador to Sweden following diplomatic dispute
Saudi Arabia's role in global energy markets is changing
Iran - Proxy War News
Saudi – Iran power struggle lays the region to waste
Yemen is just part of Iran's Mideast master plan
Yemen's president calls Shiite rebels 'stooges of Iran'
Nuclear Negotiations News
Iran and powers close in on 2-3 page nuclear deal
Another Iran Concession: Sure, You Can Run Centrifuges In Your Fortified Underground Bunker
Menendez to Obama: You must be kidding on Iran nuclear agreement
Oil dives 5 percent as worries about Iran talks trump Yemen

2002 Archives: Iran Purchased Pakistani Nukes in 2002!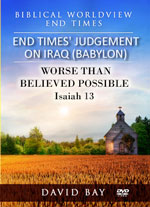 Iraq News
Iraq Resumes Offensive in Tikrit After U.S. Airstrikes
The U.S. Just Took Ownership of a New Iraq War
Jeb Bush prepared to be third Bush to use military in Iraq
US defends strategy in Yemen and Iraq but diplomats admit: it's a mess
Iraq - Depleted Uranium News
Iraqi Holocaust: Depleted Uranium and Failed State
Pentagon Silent on Current Use of Depleted Uranium in Iraq
Growth of Cancer Rates in Serbia Blamed on 1999 NATO Bombings: 15,000 tons of depleted uranium were dropped on Serbia
Do more to help our soldiers: To deal with fatal depleted uranium poisoning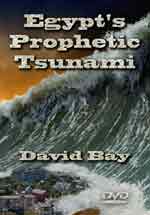 Egypt
Egypt calls for joint Arab military force at summit
Egypt FM: Cairo to send ground forces to Yemen if needed
Egypt: Armed Forces to Take Part in Restoring Stability in Yemen - Presidency
Sisi Gets Phone Call From Saudi King, Defense Minister
Nile Deal Signals Regional Reset Among Egypt, Sudan and Ethiopia
Egypt: Consultant Office On Renaissance Dam to Be Chosen Next Week
Miscellaneous
Analysis: Is Afghanistan rolling back down into the abyss?
Gunmen Launch Attack On Afghan Highway, Killing At Least 13
Islamist insurgents take parts of Syria's Idlib city
Syria's President Assad Says 'Open' To Dialogue With U.S.
Hamas seeks to restore ties with Syria, denies past support for rebels
Fears Of ISIS In 'Tatooine' As Tourists Warned Away From 'Star Wars' Locations In Tunisia
Pakistan Displays Locally Made Armed Drone
---
Israel Geographically Located In Supernation #7
Obama continues assault on Israel
Obama's hypocrisy with Netanyahu
On Obama: There are Only Five Hours Left to the Fast
Israel to resume tax revenue transfers to the Palestinian Authority
Netanyahu's coalition vision - From slavery to freedom?
Deterring Hezbollah: The ex-IDF deputy chief of staff shares his vision for Israeli security
Hezbollah's Nasrallah: Israel Should be Targeted, Not Yemen
France to Push for New UN Resolution on Israel-PA Peace
---
German Airliner Crash - Islamic Terrorist Attack?
Germanwings co-pilot Andreas Lubitz praised on Facebook: 'Our holy martyr Lubitz died for our prophet'
Desperate pilot used ax on locked cockpit door of doomed plane
Germanwings crash recalls memories of EgyptAir disaster off Nantucket
Torn-up sick notes show crash pilot should have been grounded
Said ex-lover of Andreas Lubitz: Crash co-pilot was psychiatric patient, planned big gesture
Swedish Soccer Team Narrowly Escaped Taking Germanwings Flight
---
Engineering students use sound waves to put out fires
---
Is "Sustainability" Sustainable?
---
F-35 Stealth Jet's Slow, Half-Blind Debut
News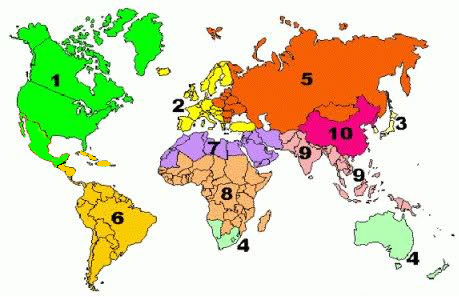 Supernation #7 - Middle East / Northern Africa
Saudi Arabia - Yemen
America Is Starting to Pivot on the Shia-Sunni Divide
Saudi Arabian military action in Yemen kept quiet from US until last minute
Gulf Sunnis opposing Iranian hegemony in Yemen
Coalition jets continue to hit Houthi targets
Yemen minister urges swift end to air strikes on Shi;ite Houthis
Saudi Arabia targets rebel stronghold in Yemen airstrikes
Turmoil in Yemen grows as Saudi Arabia leads airstrikes against Shiite rebels
Ground operation planned in Yemen: Egyptian officials - Egypt will team with Saudi Arabia in ground assault
Saudi Arabia has no immediate plans for ground operation in Yemen
Yemen Conflict Devolves Into Proxy War
Can Gulf Coast Council military intervention save Yemen?
Yemeni leader Hadi leaves country for refuge in Saudi Arabia
Palestinian Authority announces support for Arab coalition against Shi'ite Yemen rebels
Iran
Yemen military action denounced by Iran as 'dangerous step'
This is the worst-ever tension between Iran and Saudi Arabia
U.S. on Both Sides of Tensions Between Iran, Saudi Arabia
Turkey's Erdogan says can't tolerate Iran bidding to dominate Middle East
On an Iran nuclear deal, reports of concessions galore
Diplomat: 'Significant Progress' Made in Iran Talks
Tony Shaffer: US Lets Yemen, Iraq Go Over Iran Deal
Here's Why Obama Panders to Iran, Throws Israel Under the Bus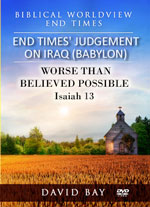 Iraq
A Dangerous Escalation in Iraq
Iraq special forces advance in Tikrit, U.S. coalition joins fight
Iraq's Shia militias are beating back ISIS: But are they the country's next big threat?
The demise of the Sunnis of Iraq: the end of an historical epoch
Syria and Iraq wars swell numbers of asylum seekers
Egypt Says It May Send Troops to Yemen to Fight Houthis
Egypt, Ethiopia and Sudan Sign Nile Dam Declaration
Egypt's president defends his country's claims to Nile waters in speech to Ethiopian parliament
On This Day 36 Years Ago: Signing of the Egypt-Israel Peace Treaty
Israeli army beefs up security along the border with Egypt
Miscellaneous
Expert: Syria is Splitting Apart, And Obama Shouldn't Stop It
NATO Chief Backs Slower US Exit From Afghanistan
The awful truth about post-Taliban Afghanistan, one lynching at a time
Challenging Islam's Warrant to Kill
---
Israel Geographically Located In Supernation #7
IDF Restructuring Ground, Armored Forces to Increase Overall Preparedness
Golan Heights residents arrested on suspicion of spying for Syria
Reassessing the Two State Solution
Abbas Risks ICC (International Criminal Court) by Declaring Gaza is Not His
Watch: Child Reveals Palestinian Authority School Play Teaches 'To Kill Jews'
Watch: 'Obama is Out of Control'
Jeb Bush 'Disagrees' With Jim Baker's Position on Israel
---
Terrorist Attack?
Germanwings Co-Pilot Deliberately Crashed Plane, Says Prosecutor
Germanwings co-pilot Andreas Lubitz praised on Facebook: 'Our holy martyr Lubitz died for our prophet'
What Religion was Andreas Lubitz? Debate Grows over Germanwings Pilot's Background
German Police Search for Clues to Germanwings Crash
Andreas Lubitz: 5 Fast Facts You Need to Know
News
Saudi Arabia launches airstrikes in Yemen
Why arming U.S. allies can be like sending weapons straight to the enemy
Republican road to White House runs through Israel
Uber-liberal Cosmopolitan magazine just admitted babies can FEEL in the womb
Home of Sandy Hook shooter demolished
Yes, Ted Cruz is a hypocrite for signing up for Obamacare
Trump brings birther charge against Cruz
---
White House: No "plan B" if NSA deadline expires
---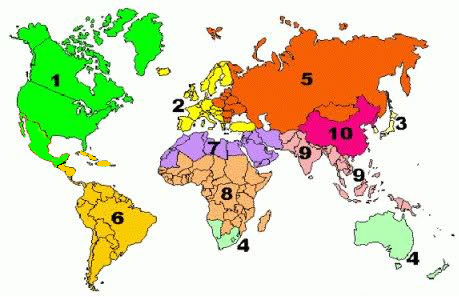 Supernation #7 - Middle East / Northern Africa
Saudi Arabia - Yemen
Saudi Arabia launches airstrikes in Yemen against Houthi rebels: masses 150,000 troops against Yemen
U.S. Confirms It Is Supporting Saudi Military Operations In Yemen
Yemen signs aviation deal with Iran
Iran, Syria condemn Operation 'Decisive Storm' in Yemen
Yemen is a battlefield for Saudi Arabia and Iran
Egypt participates in Yemen airstrikes
Former Yemeni FM asks Egypt to secure Bab al-Mandeb Strait: Strategic waterway for access to Suez Canal
Yemen: Egyptian Navy Chases Iranian Warships to Retreat from Bab Al-Mandab strait of the Port of Aden
Oil futures soar after Saudi Arabia attacks Yemen
Houthi Militants Protest After Saudi Arabia Airstrikes in Yemen: Escalating conflict threatens to draw in Iran
World powers react to 'Decisive Storm' in Yemen
ABC's Karl Hammers WH's Earnest: "Astounding" That You Still See Yemen As Model For Success Despite Chaos
Millions in U.S. military equipment lost in Yemen
Yemen shuts major sea ports due to conflict
Yemen, long on the brink of catastrophe, may have tipped over the edge
Saudi Arabia: ISIS's Biggest Supporter on Twitter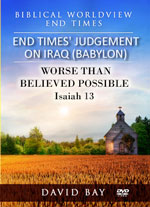 Iraq
Iraq Inches Toward 3-Way Split
2006 Archived Articles: Iraq Now Splitting Into Three Nations -- Bible Prophecy Is Being Fulfilled!
U.S. Launches Airstrikes on ISIS in Tikrit, Deepening U.S. Involvement in Iraq
Saudi Offensive Coincides with US Airstrikes in Tikrit
Following the defeat of Islamic State in Iraq: Growing Iranian dominance
Kurds Say ISIS Attacked Them With Chemical Weapons
Iraq plans oil sales from reserves and new production contracts: Will kick off economic reforms
Syria
Sec/State Kerry: Assad is a 'Brutal Dictator'
Canada's Plan For Airstrikes Against ISIL Has Dubious Legal Basis
PM Harper rebuffs legal concerns over bombing Syria
Syrian rebels seize historic town in south
Iran
Iran demands immediate halt to Saudi airstrikes in Yemen
Iran Demands West Lift All Sanctions before Continuation of Nuclear Talks
UN Watchdog Unable to Conclude All Nuclear Material in Iran Is Peaceful
Obama Using Netanyahu Spat to Divert Attention From Iran Talks?
With Iran deal, Obama seeks 'Nixon in China' moment
---
Israel Geographically Located In Supernation #7
US Orthodox Leaders Worried Over Bibi-Obama Tension
Poll Shows Palestinians Hope for Intifada, Rocket Attacks
Israel Girds Itself for Cyber Warfare
Obama Seeking Subtle Vengeance on Netanyahu
Netanyahu Tasked by Israel's President to Form 34th Government
Terror attack thwarted after bomb found near Hebron's Cave of the Patriarchs
Amnesty International charges Palestinians with war crimes during Gaza conflict
---
Japanese navy gets biggest flat-top since WWII-era aircraft carriers: Japan's military resurgence continues
---
Hillary Clinton hit with racketeering lawsuit over emails
News
Yemen's president flees his house as rebels near
Conservative group hits Jeb Bush for lauding Hillary Clinton
Wisconsin Law starting April 1 expands DNA collection even for misdemeanors
Gun advocates win victories in Florida House, Senate
Boston bombing jury to hear about search of suspect's dorm room
Surveillance State Repeal Act was revealed: Tries to abolish infamous 2001 Patriot Act
---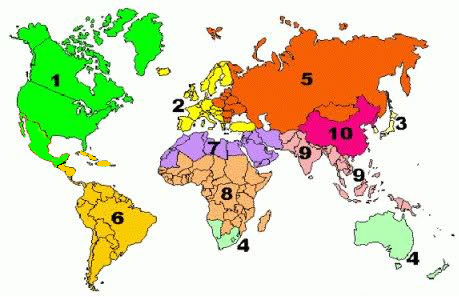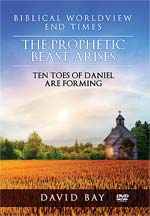 Supernation #5 - Russia / Eastern Europe (Eurasian Economic Union)
Ukraine
Rep. Dana Rohrabacher: US Seeking to Humiliate and Defeat Russia Will Mean More Ukraine Suffering
Ukraine President Dismisses Billionaire Ally From Governor's Role
OSCE Monitors, Journalists Come Under Fire in Eastern Ukraine
Ukraine pleads for quick restructuring of debts
Crimeans Keep Saying No to Ukraine
---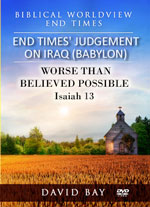 Supernation #7 - Middle East / Northern Africa
Iraq
ISIS Vows to Destroy Mosul Rather than to Surrender It
ISIS moving Mosul cement factories to Syria
Islamic State executes local journalist in Mosul
Iraqi Defense: ISIS puts 'Caliphate fences' around Mosul
Iraq's February oil exports below planned level for ISIS fight
U.S. Sending Planes to Aid Iran, Iraq ISIS Fight
The war on ISIS is getting weird in Iraq
Saudi Arabia
Kuwait arrests leader of Islamic party over Saudi 'insult'
Saudi Arabia building up heavy military near Yemen border
Syria's Assad urges united front with Iraq against terrorism
"Inside Baghdad's Brutal Battle Against ISIS": In Chaos of Post-Invasion Iraq, Militias Take Hold
Jeremy Scahill on Orwellian War in Iraq: We Created the Very Threat We Now Claim to be Fighting
12 jihadis from The Hague killed in Syria and Iraq
Car bomb explosion in Iraq kills youth national soccer team player
Yemen
Yemen's Houthi militia poised to take president's Aden base
Instability in Yemen: On the Run
---
Israel Geographically Located In Supernation #7
Obama should take heed of the failing legacy of Mideast 'reassessment'
'Anti-Missionary' Bill Pushed in Israel's Coalition Wrangling
US Democrats say Israel's efforts against Iran are backfiring
Government freezes construction of 1,500 units in Jerusalem's Har Homa
Hassidic Jews' 'ritual Talmudic dance' in Jordanian airport stirs massive controversy
News

Boeing patents 'Star Wars'-style force fields
Archives: Israel Already Deploys This Tesla Shield To Protect Her Tanks
Middle East Nuclear Race Is Already Under Way
Wall Street Journal: Israel Spied on Iran Talks
Oil below $56 as Saudi output near record
See How Much Americans Prefer Fictional Presidents to Barack Obama
Hollywood Producing Major Gun-Control Drama, 'Ms. Sloane'
Big Guns Firing on Both Sides of Ammunition Ban
Protesters lock down San Francisco Mission police station, stage mock trial
---
ISIS Could Launch Chlorine Attack on London Sites: Security Expert
---
Greek PM Tsipras raises Nazi war reparations claim at Berlin press conference with Merkel
---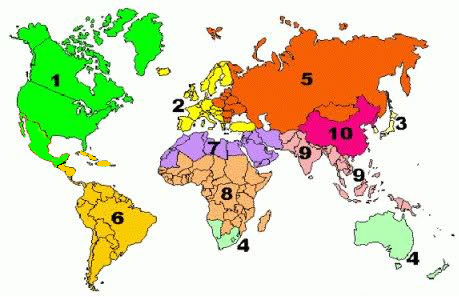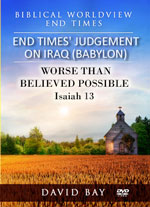 Supernation #7 - Middle East / Northern Africa
Iraq
Iran's Influence in Iraq Deeper Than Assumed
Iraq's request to U.S.-led coalition for air strikes for Tikrit is 'imminent'
Battle for Tikrit key to Iraq's future
Iraq Opts for Consolidation Over Advance in Battle Against ISIS
Obama to meet with leaders of Afghanistan, Iraq
Twelve Years After Start of Iraq War, Neocons Still on Top
Army Vet Returns to Iraq to Teach Christians to Defend Themselves Against Islamic State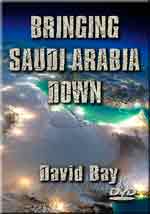 Trailer
Saudi Arabia
Yemen is a battlefield for Saudi Arabia and Iran
Saudi Arabia promises to defend Yemen from rebel advance
How Saudi Arabia turned Sweden's human rights criticisms into an attack on Islam
OIL PRICES DROP: SAUDI ARABIA WILL NOT CUT OUTPUT ALONE
Rand Paul: 'We Should Be Boycotting Saudi Arabia'
Saudi Arabia invites Iraq's PM Abadi to visit in big sign of thaw
Syria
So...Assad Can Stay? By Ron Paul
Nusra Front quietly rises in Syria as Islamic State targeted
Syrian military helicopter crashes, insurgents capture crew
Canadian fighter jets to strike targets in Syria: PM Harper to announce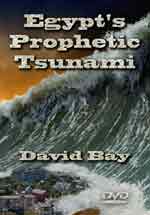 Egypt
Egypt sets concerns aside to sign Nile dam deal with Ethiopia and Sudan
Sisi arrives in Addis Ababa, to address Ethiopian parliament
Full text of 'Declaration of Principles' signed by Egypt, Sudan and Ethiopia
Egypt hunting down Brotherhood 'sleeper-cells'
Morsi's Qatar espionage trial adjourned to 25 March
Two Egyptian soldiers killed in North Sinai bomb attack
Officer and civilian killed, 45 soldiers injured in 2 attacks in Sinai's Arish
SOM Masterplans Egypt's New Capital City
Miscellaneous
Britain, France, Germany, U.S. Affirm Unity In Iran Nuclear Talks
France, Saudi Arabia Also Still Oppose Iran Nuke Deal
Coptic Church calls on Egyptians in Libya to return home
---
Israel Geographically Located In Supernation #7
US accuses Israel of spying on Iran nuclear talks: Israel denies
Is Obama Using Netanyahu Spat to Divert Attention From Iran Talks?
White House Singling Out "Bad Boy" Netanyahu
Netanyahu Pollster: Obama role in election larger than reported
Israeli Ambassador: Obama Acting Like a Child
'UN Condemned Israel, Forgot About Real Rights Violators'
Netanyahu Apologizes to Israeli-Arabs Over 'Offensive' Election Rhetoric
Israel Election: In Numbers
Abbas Paving the Way to Turn West Bank into an Islamist State
Becoming the Exodus: A Modern Day Prophetic Return to the Land of Israel - Jews returning from India
---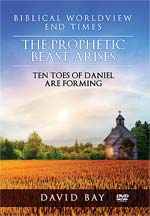 Supernation #5 - Russia / Eastern Europe (Eurasian Economic Union)
Ukraine
Ukraine town skirmishes could threaten ceasefire
US House passes resolution urging military support for Ukraine
Dispute Between Poroshenko and Billionaire Governor Threaten Ukraine
Ukraine's former ruling party hit by spate of apparent suicides
---
---
California lawyer seeks to put 'shoot the gays' proposal on 2016 ballot
---
OVERNIGHT HEALTHCARE: Hillary tweets ObamaCare 'embrace'
News
Cruz launches 2016 Presidential campaign at world's biggest Christian college
Khamenei calls 'Death to America': Kerry hails progress on nuke deal
Islamic State No Longer 'On The March' In Iraq and Syria: CIA Director
MILITARY COUP IN THE U.S.? The conspiracy theory gripping America
U.S. relations with Canada are chilled
Five surprising things about Obamacare at age 5
---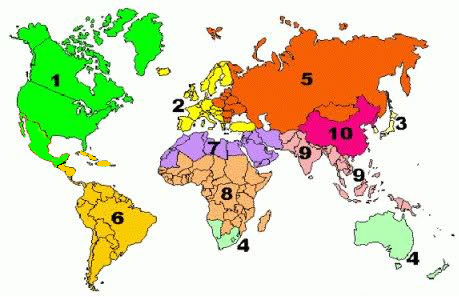 Israel Geographically Located In Supernation #7
Netanyahu allies blame U.S. criticism on misunderstanding
White House Singling Out "Bad Boy" Netanyahu
Senator McCain Rebukes Obama: "Get Over Your Temper Tantrum, Mr. President"
US abstains from UN debate on Palestinians: Obama reassessing relations with Israel
Majority of MKs recommend Netanyahu for PM
Analysis: The Israel Connection to Ted Cruz's Presidential Run
New Details Emerge on Rebuilt Altar of Third Jewish Holy Temple
Europe's anti-Semitism is literally carved in stone
Drunken Mob Attacks London Synagogue Shouting 'Kill the Jews'
---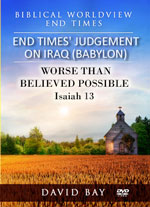 Supernation #7 - Middle East / Northern Africa
Iraq
Iran Involvement In Iraq Is 'Unacceptable'
Iranian general up to no good in Iraq: CIA chief
Iran general in Iraq whenever we need: Militia chief
Council of Ministers: no foreign combat forces in Iraq
Candidates should face Iraq, Libya litmus tests
Obama to host leaders of Iraq and Japan at White House in April
CIA Director John Brennan: ISIS Momentum in Iraq and Syria is now 'Blunted'
Baghdad Bombings Kill 19; Wounds 36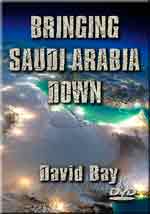 Trailer
Saudi Arabia
Iran-Saudi Arabia proxy war is heating up in Yemen
U.S. Missions in Saudi Arabia Halt Services Over Security
Yemen militia leader says holding indirect talks with Saudi Arabia
Saudi Arabia Has Become The World's Biggest Arms Importer
Miscellaneous
Afghan protesters demand justice for woman killed by mob
Tunisia PM fires police chiefs after museum attacks
Yemen Shiite militia increasing attacks on journalists
British Special Forces Pull Out Of Yemen
---
Putin proposes currency union with Belarus, Kazakhstan
---
ACLU sues TSA for airport 'behavioral detection' program
---
Asian Infrastructure Investment Bank (AIIB)
Switzerland, Luxembourg apply for China-led infrastructure bank
France, Germany, Italy to join China-led $50bn infrastructure bank
News
Iran Talks Parties See Agreement Possible
Libya Burning: ISIS Lays Claim To Another Country, Right At Europe's Door
Yemen president says suicide blasts aim to sow 'chaos'
China says new bank to complement existing institutions
Machete-wielding man shot after attack on TSA agents at New Orleans airport
Too 'Dramatic': Monsanto shuns WHO verdict that Roundup 'probably' causes cancer
Poll Reveals Americans Want To: Spend more, tax less, legalize pot
---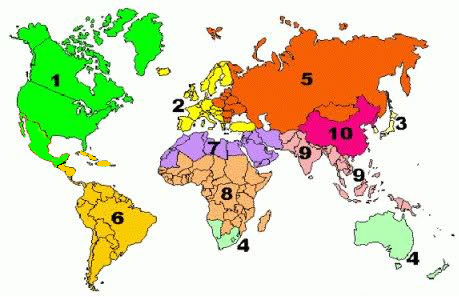 Israel Geographically Located In Supernation #7
EU Planning Sanctions on Israel for 'Polarizing Jerusalem'
Senator Rubio Rips Obama's 'Historic Mistake' on Israel
Obama Rolls Out Plan to Use UN to Circumvent Congress on Israel, Iran
Two-State Alternatives: The Palestinian Emirates
UN Secretary-General Ban Calls Netanyahu, Urges Him to Commit to 'Two-State Solution'
Leftist "J Street" Should Not Have Endorsed Candidates for Prime Minister
For Liberal Israelis, Netanyahu's win is a reality check
Obama, Media Lied About Netanyahu and the Palestinian State
---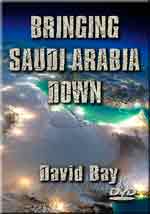 Supernation #7 - Middle East / Northern Africa
Saudi Arabia
Saudi Arabia condemns Aden air raids, Sanaa attacks
Saudi Arabia plans a $100 billion mega-city to help end its oil dependence
Rand Paul to urge Hillary Clinton to return money to Saudi Arabia
Saudi Arabia conducts military training near Iraq border
Iraq
ISIS war crimes fear as mass grave unearthed in Tikrit
Petraeus: Iran, not ISIS, is main threat to Iraq
Iraq: ISIS Erecting Medieval-Style 'Caliphate Fences' Around Mosul
US-led coalition launches 19 more airstrikes in Iraq and Syria
39 ISIS militants killed in Zumar
Yemen
U.S. pulling last of its Special Operations forces out of Yemen: Due to deteriorating security situation
Scores killed in suicide attacks at Sanaa mosques
ISIS claim Yemen mosque bombings, at least 142 dead
Gulf states say they will not let Yemen become terrorism hub
Miscellaneous
Libya's recognized government bombs camp in Tripoli
Obama Praises Iranian Dictator in Nowruz Address: Throws US Allies Under Bus
News
Revealed: Gates Foundation's $1.4bn in fossil fuel investments
Netanyahu Divides as He Conquers in Israeli Election
Pope Francis Will Speak at the U.N. on 9/25
Iowa attorney offers bonus to employees to conceal carry
Feminist Reporter: Take Away White Men's Guns
Texas Moves Closer to Allowing Guns on College Campuses
Tesla to introduce Model S self-driving cars this summer
---
Maybe We Really Are Alone In the Universe - Maybe Our Universe Is Unique After All
Related DVD's
---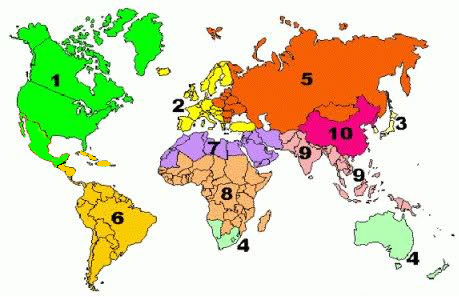 Israel Geographically Located In Supernation #7
Netanyahu Now Says He Wants a 2-State Solution
Netanyahu: U.S. Has 'No Greater Ally Than Israel'
U.S. could back UN resolution on Palestine: White House official
No Room in Israel for Leftist Ideology
U.S. Congress speaker Boehner to visit Israel this month
Washington Says They Are Not Buying Netanyahu's Peace Policies
Israel-US Defense Ties Remain Strong, Despite Rift
Israeli Christians: We'll No Longer Live a Lie
ISIS Issues Direct Threat to Israel, French Jews
---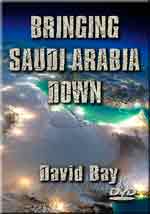 Supernation #7 - Middle East / Northern Africa
Saudi Arabia
US Missions in Saudi Arabia Extend Cancellation of Services
Saudi Arabia condemns Tunis' deadly terror attacks
Saudi Arabia's new desert megacity
Saudi Arabia's Grand Mufti wants all churches destroyed – it's time for the West to rethink relations
Sweden stood up for human rights in Saudi Arabia: Saudi Arabia is punishing Sweden
Iraq
Gallup Poll: Iraqis Have High Hopes for New Prime Minister Abadi
General Petraeus: The Islamic State isn't our biggest problem in Iraq
Supreme Religious Authority praises victories against ISIL in Salah-il-Din, Anbar
Iran's Influence in Iraq Deeper Than Assumed
In Tikrit Offensive, Local Sunnis, Shiite Militias Are Unlikely Allies
Liberation of Tikrit is at hand: PM Abadi
Top US general on Iraq: It's 'like déjà-vu'
Iran-Backed Terror Group Parades New Anti-Aircraft Missiles in Iraq
Egypt
Egypt's New Capital: President al-Sisi's $300 billion plan to beat Cairo traffic
Western governments should demand Egypt stop its 'murderous repression'
Bread rationing and smartcards: Egypt takes radical steps to tackle food waste
Egypt's President Sisi Closes Economic Conference With Call for Further Investment
Egypt to Charge Officer in Killing of Shaimaa el-Sabbagh: Poet and Activist
Qatar: Egypt is Preventing Us from Getting Aid to Gaza
---
Iran
Iran Could Add Million More Barrels a Day to the Oil Glut
Foreign Ministers to Join Nuclear Talks to Bridge Gaps With Iran
Iran Is Conquering Middle East: Last Target Israel
Iran's prophetic participation in the Russian-led invasion of Israel (Ezekiel 38-39) takes on a deeper understanding once we comprehend Iran's preparations currently underway!

Current News Articles
Iran's advances create alarm in Saudi Arabia and the Gulf
Arab World: Gulf of Tension
U.S. Is Helping Iran Gobble Up Iraq
Iran Looms as Major US Election Issue for 2016
Miscellaneous
ISIS Claims Responsibility for Tunisia Attack That Killed 23
Dozens dead in blasts at Shiite mosques in Yemen
---
African troops' morale 'sky high' as they push back Boko Haram
---
'Big brother' technology comes to Australia's shops
---
San Francisco Metro Area Ranks Highest in LGBT Percentage
News
New Link Connects Fateful 1492 Blood Moon to Friday's Solar Eclipse
Mandatory Voting? President Obama Says It Could Be a Good Idea
Tunisia museum attack kills at least 19
Republicans Divided Over $43 Billion Increase In 'War Fund'
New rift opens between Obama, Netanyahu after election victory
The OPEC Grinch doesn't control oil prices anymore
Twisted Leftist Viewpoint: When you legalize guns on campus, rapists will have more guns to rape with
WHITE HOUSE HIT BY CYANIDE: Secret Service intercepts poison-laced envelope
---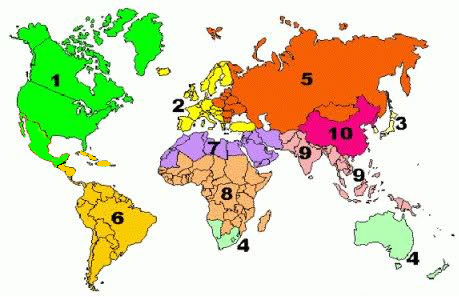 Israel Geographically Located In Supernation #7
American Jewry split on Netanyahu's victory
Seven stages of grief: Waking up to a nationalist Netanyahu government
U.S. rebukes Israel's victorious Netanyahu on Mideast policy
Netanyahu scores stunning victory –but at what cost?
Defeated Livni: Election results not just a win for Netanyahu, but a 'victory for hate, fear'
Final Count: Likud boosted to 30 seats, Meretz up to 5
NY Times: Obama may agree to UN resolution on '67 borders after Netanyahu campaign rhetoric
The Role of the Palestinian Authority in Israel's Election Results
Israel's Enemies Respond to Election Results
Abbas: Two-state solution impossible under Netanyahu's rule
Tony Blair looking to expand peacemaking role in the Middle East
---
Supernation #2 - European Union
EU to tell Greece time, patience running out
Greece calls for 'urgent' meeting with Germany's Merkel
German tourists pay Greece WWII reparations
Prominent German politicians side with Greece on war reparations
Multiple deaths after restaurant shooting in Sweden
---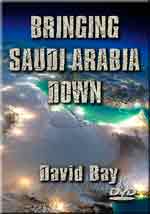 Supernation #7 - Middle East / Northern Africa
Saudi Arabia
US embassy in Saudi Arabia closed indefinitely
UAE recalls ambassador to Sweden over Saudi Arabia comments
Saudi Arabia right to reject interference in its affairs
Journalist: Facts are a precious commodity in Saudi Arabia
Saudi Arabia attaches e-bracelet to 'those intend to join terrorists'
Obama: ISIL is a direct outgrowth of U.S. invasion of Iraq
Iraq's Shiites Saved the Village to Destroy It
Iraq drops hundreds of thousands of leaflets on Mosul promising liberation
Mosuli Refugees Train to Retake Iraq's Second Largest City
U.S. aircraft strike ISIS drone in Iraq
ISIS likely committing genocide against Yazidi minority in Iraq: UN
Iraq to make budget payment to Kurds within days: Finance Minister
Canada to extend and expand Iraq military mission
India to import oil from Iraq to fill strategic reserves
Syria
Evidence suggests Syria shot down US drone
Syria is imposing red lines on the US-led air war on ISIS
Fresh allegations of chlorine gas attacks in Syria
Some US allies may send troops to Syria with trainees: Army chief
Syria's Assad says wants actions, not words from Kerry
Afghanistan
US likely to delay planned closure of two Afghanistan bases
Afghan Officials: Provincial Police Chief Killed in Kabul
Ghani's Gambit: Can Afghanistan and Pakistan Ever Get Along?
Egypt
Egypt sentences 22 Mursi supporters to death
Egypt's Water Minister: Nile deal will be binding on Egypt, Ethiopia and Sudan
Egypt ends "visa-on-arrival" policy for individual tourists
Tour groups not affected by new Egyptian visa restrictions: FM
Egypt's curious plan to abandon Cairo as its capital and build a new $45-billion city in the desert
The rising number of female Egyptian entrepreneurs
Israel to sell $1.2 billion of natural gas to private customers in Egypt
Miscellaneous
Tunisia promises 'merciless war' against terrorism
Egypt's President Sisi offers condolences to Tunisia's Essebsi over terrorist attack
Five dead as troops defy Yemen president in Aden power base
Armenian protests trap Turkish ambassador in Beirut theater
Tortuous Iran nuclear talks in fourth day
---
Violence erupts between army and rebels in DR Congo
---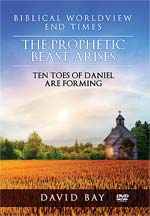 Supernation #5 - Russia / Eastern Europe (Eurasian Economic Union)
Ukraine
Ukraine Urges EU to Keep up Sanctions Pressure on Russia
Ukraine posts video of Russian troops captured fighting in east Ukraine
Former US Ambassador Pifer: Russian attack on Mariupol would be "red line" for West
Could Russia conflict 'move beyond Ukraine'?
British trainers assist Ukrainian military
Russia's strategic China gas pipeline project may be postponed
Ukraine warns EU to avoid sanctions split
---
One killed, five wounded in shooting spree in Phoenix suburb
No charges for police who shot dead Florida man in 2011: Shot at his car 130 times
News
Netanyahu's Likud surges to stunning Israeli election win
'Christianity Today' Article Praises Margaret Sanger, of Planned Parenthood!
Presbyterians approve gay marriage in church constitution
Thailand becoming 'old man of ASEAN' (Supernation #9 In Map Below)
Watch: Moment rape survivor stood up in Maryland state Senate hearing to demand the right to carry a concealed weapon
Grocery store horror: 7 shot, 3 dead in drive-by at California market - Gang Detectives at the scene
---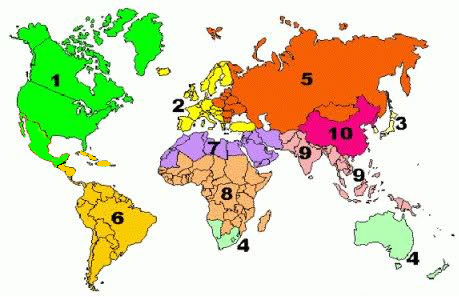 Israel Geographically Located In Supernation #7
In Crushing Victory, Netanyahu Reigns Supreme
Analysis: Thank God for Bibi (Netanyahu)
Did they vote FOR Bibi .. or AGAINST Obama ?
Likud Victorious with 30 Seats After 99% of Ballots Counted
Despite the War, Gaza Belt Voted for the Left Again
Bibi Backtracking On "Palestinian State" Pledge: Electioneering?
Palestinian Views of Israel's Elections
PLO Discusses Cutting Security Coordination with Israel
Israel Teetered On the Cusp Of Security Suicide: The Zionist Camp was not so Zionist
---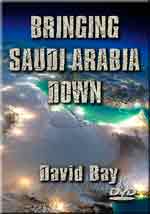 Supernation #7 - Middle East / Northern Africa
Saudi Arabia
Saudis Ready to Help Israel Attack Iran
Iran deal could start nuclear fuel race - Saudi Arabia warns
Saudi ArabiaHad Nuclear Weapons Since 2002
US Embassy in Saudi Arabia halts operations amid 'heightened security concerns'
When It Comes to Beheadings, ISIS Has Nothing Over Saudi Arabia
ISIS has reached the border of Saudi Arabia
New Saudi King's big challenges: Yemen, Iran and ISIS
Iraq
This sentence should cause a lot concern about Iran taking over Iraq
Sunni brigade forms unlikely alliance with Shiite militias to fight ISIS
American Volunteers Help Kurds Fight ISIS in Northern Iraq
Truck bombing leaves 12 killed in Iraq's' Basra
Kurdish fighters repel ISIL attack on north Iraqi town, Sinjar
News
Why Lithuania is preparing for a Russian invasion
Israeli Polls Open: Netanyahu's power hanging in the balance
'Christianity Today' Article Praises Margaret Sanger, of Planned Parenthood!
Oklahoma House OKs Bill Ending State Marriage Licenses
Russia starts nationwide show of force
House Republicans look to strike down 'ambush elections'
Alabama federal judge declines to lift gay marriage order: Donna & Tina get married
Mysterious spy cameras collecting data at post offices
---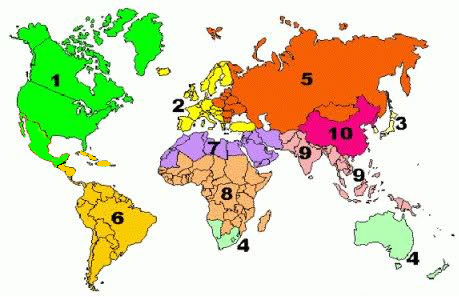 Israel Geographically Located In Supernation #7
Morning voter turnout highest in 16 years
Meet Isaac Herzog ("Boujie"), Who Could Defeat Netanyahu
Herzog at Poll: Voters who want hope and change should vote for me
Peres at Ballot: Voting demonstrates Israel's democracy
State Dept. Brushes Off Netanyahu Comment on Palestinian State
Did Bibi's speech to Congress hurt his chances?
In Scathing Anti-Obama Column, Chuck Norris Backs Netanyahu
PLO Leader Backs "Anyone but Bibi"
Another Livni Flip-Flop? 'I'm a Full Partner' With Herzog
Bi-Partisan Senate Investigation Probes US State Dept. Support of Anti-Netanyahu Campaign
---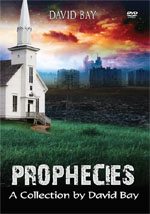 Supernation #7 - Middle East / Northern Africa
Middle East Conflicts Give Hefty Boost to Arms Merchants
Iran
Iran Sent Arms to Iraq to Fight ISIS: U.S.
Iran Fighting ISIS – Is it Really a Problem? Ron Paul
U.S. Omits Iran and Hezbollah From Terror Threat List
Iran talks intensify: Focus on pace and breadth of nuclear deal
Tony Blair looking to expand peacemaking role in the Middle East
Iraq
Former Iraq prime minister Maliki clings to remnants of power
Iraq`s Tikrit offensive stalled by ISIS bombs
Kurds concerned over Iran-backed Shia militias in Iraq
Iraq's Shiite forces claim victory over ISIS
Saddam Hussein tomb virtually leveled in Iraq fighting
White House turns to Petraeus for advice on Iraq, despite legal woes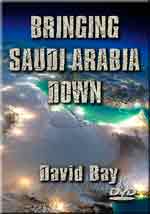 Saudi Arabia
Saudi Prince: Nuclear Deal Will "Not Be End of Troubles with Iran"
Saudi Arabia Wooing Fired U.S. Shale Workers to 'Join Our Team'
Saudi Arabia needs more oil to feed local refinery expansion
How low oil prices are affecting new project announcements
Saudi Arabia preacher Fayhan Al Gamdi gets 8 years, 800 lashes for torturing daughter to death
Steep rise in Saudi Arabia executions as 2015 tally reaches 45
Yemen
Houthi rebels in Yemen eye oil-rich province, sparking fears of all-out civil war
Iran ready to fund Yemeni power stations: Al Houthis claims
Yemen PM leaves for Saudi Arabia after being freed
Iran flights expose war intentions amid ignored meddling in Yemen
Yemen's political factions unite to counter Houthi takeover
---
Nearly a million protest Brazil's president, economy, corruption
---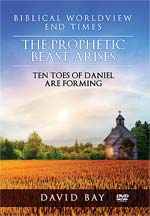 Supernation #5 - Russia / Eastern Europe (Eurasian Economic Union)
Ukraine
Ukraine to Consider Bill on Special Status Territories
Kremlin rules out handing back Crimea to Ukraine
Crimea leader says it will never again be part of Ukraine
Putin's Rattling of the Nuclear Saber Shows Ukraine Is Non-Negotiable
Three Ukrainian soldiers killed, five wounded in east Ukraine conflict zone in past 24 hours
New report highlights mounting scale of Ukrainian refugee crisis
U.S. Basically Says Russia Sanctions Will Go On Forever
Russia
Why Lithuania is preparing for a Russian invasion
Russian Official Says Victory Day Parade Will Feature Latest Military Tech
Leaders of 26 States to Visit Moscow for Victory Day Celebrations
Russia's Northern Fleet Put on Full Alert in Arctic
Impotent Western Sanctions Fail to Disrupt Russian Energy Exports
Russian Journalist Ksenia Sobchak Reported to Have Fled Russia
---
Gun bill would shoot down bullet bans
Anti-Gun Dems 'Pouring Gas' On Banning All AR15 Ammo
---
Oil Prices May Have Further to Fall: Lowest level in years
News
Jerusalem Court: Jews Can Pray on Temple Mount
Obama Jokes: "If I did not love America, I wouldn't have moved here from Kenya"
Deluded Kerry compares himself to Churchill AND Lincoln: Scorn follows
Iraqi offensive on hold, allow Tikrit civilians to leave
Read the Letter That Changed the Way Americans Saw the Vietnam War
Nations All Over the World CONFESS to Carrying Out False Flag Terrorism
---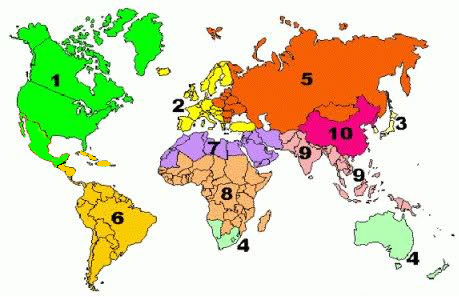 Israel Geographically Located In Supernation #7
Netanyahu, trailing in polls, promises no Palestinian state if elected
Netanyahu says no Palestinian state if he remains PM
Former President Peres endorses Herzog for prime minister
Expert Warns: If Netanyahu Loses, Expect War As Arabs Test Leftist Government Early and Hard
Candidates Teetering on the Brink: Voters to decide their fate
Israelis Unsurprised by Probe of Obama Elections Interference
Abbas: Israelis must choose between peace, continued occupation of Palestinian lands
Hamas blames Abbas for violence, meddling in Gaza
Fatah: 90% of Gaza's residents want to leave because of Hamas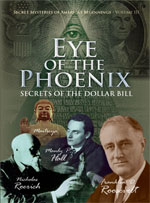 Jerusalem Court Rules: Jews Can Pray on Temple Mount
Jerusalem's Temple Mount: God's Epicenter on Earth
Masonic Fervent Desire To Rebuild Solomon's Temple on the Temple Mount
---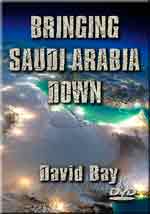 Supernation #7 - Middle East / Northern Africa
Seven air strikes target Islamic State in Iraq, four in Syria: U.S. military
Vatican backs force to stop ISIS 'genocide'
There Is a Real Threat to the Pope From ISIS: Vatican Security Chief
Saudi Arabia
Iran deal could start nuclear fuel race - Saudi Arabia
U.S. Embassy in Saudi Arabia Issues Terror Warning
Pakistan declines to join Saudi Arabia's anti-Iran alliance
Shi'ite Houthis in 'indirect contact' with Sunni Saudi Arabia
Hamas to mediate between Riyadh and Yemen's Islah party
Saudis struggle to reconcile ISIS fight and Wahhabism
Iraq
Saddam Hussein's Tomb Destroyed Amid Fierce Fighting in Iraq's Tikrit
Final Battle For Tikrit Is Likely To Be The Hardest
We're letting Iran and ISIS carve up Iraq
Iraq says it busted ISIS Baghdad bombing network
Miscellaneous
UN Security Council would vote on any deal with Iran: US
Twin Suicide Bombings Take 15 Lives in Two Pakistani Christian Churches
---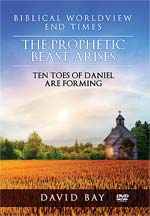 Supernation #5 - Russia / Eastern Europe (Eurasian Economic Union)
Ukraine
Russia's Putin reappears after 10-day absence!
Crimea leader says it will never again be part of Ukraine
Russia starts nationwide show of force
Fighting rages near Donetsk airport despite Ukraine ceasefire
Germany's Goal: Restoring Russia-Annexed Crimea to Ukraine
Putin's Rattling of the Nuclear Saber Makes it Clear: Ukraine is Non-Negotiable
Bringing Ukraine Back From the Economic Brink
Eurasian Economic Union
Russia's Central Bank Sees Risk of 5.8 Percent Economic Contraction This Year
Kyrgyzstan Plans To Become Full-Fledged Member Of Eurasian Economic Union By May 9
Call for faster establishment of currency union in Eurasian Economic Union
Russia, Kazakhstan and Belarus to have new joint currency: Western sanctions act like "Pressure Cooker" to bring New Currency along more quickly (10/4/2014)
Armenia's membership may make Eurasian Economic Union important transportation link between EU and Asia countries
---
General Petraeus Reaches Plea Deal Over Giving Classified Data to His Lover: Double Stanard?
---
LAPD officers may have been targeted in shooting
---
Protester charged with shooting officers in Ferguson
---
Is Venezuela on the verge of collapse?