God's Precious Word of the Day
"And I give unto them eternal life; and they shall never perish, neither shall any man pluck them out of my hand. My Father, which gave them me, is greater than all; and no man is able to pluck them out of my Father's hand. I and my Father are one." (John 10:28-30, KJV)
---
NEWS

Iran: Negotiating with world powers, not US Congress
In setback, Obama concedes Congress role on Iran deal
Kerry: 'Confident' Nuclear Deal Can Be Secured With Iran
President Obama cozies up to Cuban dictator
Abraham Lincoln: The One President All of Them Want to Be More Like
---
Supernation #7 - Middle East / Northern Africa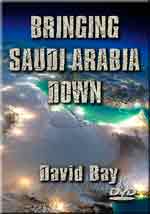 Saudi Arabia - Yemen
No clear winners or losers in Yemen as conflict rages
Is Iran outmaneuvering Saudi Arabia in Yemen?
Egypt and Saudi Arabia discuss maneuvers as Yemen battles rage
Preparing ground invasion of Yemen, Saudi military to raze some 100 border towns
Saudi Arabia boosts security on Yemen border: Tanks, border guards and artillery moved
Egypt says discussed "major military manoeuvre" in Saudi Arabia
Saudi-UAE relations tense following military action in Yemen
Saudi Arabia campaign in Yemen masks widening domestic unrest
Chance to leave Yemen safely are fading
Al Qaeda Group Says Top Cleric Killed in Yemen
Boycott Saudi Arabia for Being an Apartheid State
Saudi Arabia beheads Indonesian woman with suspected mental illness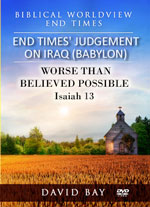 Iraq
Iraq official warns Ramadi could fall to ISIS
U.S. Warns Iran to Halt Unilateral Military Moves in Iraq
Boehner: U.S. troops should re-engage in Iraq
Former top adviser destroyed Obama's Iraq policy in one sentence
The US and Iran are closer in Iraq than people realize — and things are getting ugly
Seeking a solution for Egypt's troubled Sinai Peninsula
Turkey condemns Sinai bombings, despite strained relations with Egypt
President Obama rewards Egypt's repression with military aid
Egypt's adaptation of the 'War on Terror'
Egypt moves closer to labelling soccer fans as terrorists
EGYPT COURT RULES FOREIGN HOMOSEXUALS TO BE DEPORTED
Miscellaneous
Obama Hid North Korea Rocket Component Transfer to Iran
---
Israel Geographically Located In Supernation #7
Israeli ambassador cut off from Obama staff
Unity Government Would Be 'Biggest Fraud in Political History'
Rubio Announces Candidacy, Blasts Obama's 'Hostility to Israel'
Russian FM Lavrov: S-300 Does Not Threaten Israel
Damning Report Reveals Spike in Violent Anti-Semitism in Europe
European-Backed Leftist NGO Uses Biblical Archaeology to Fight Jewish Claim on Jerusalem
---
Don't Keep the Trans-Pacific Partnership Talks Secret
Obama and Castro herald 'turning point' in US-Cuba ties
Obama Takes Cuba off Terror Sponsor List
NEWS
Both Israeli and Palestinian leaders favor a Bi-National State
Kremlin confirms oil-for-goods swap with Iran under way
US Invasion, Occupation of Iraq Left 1 Million Dead
Ebola still claiming tens of thousands of lives
White officer won't face death penalty in South Carolina murder: Prosecutor
Will Marco Rubio's Appeal Among Florida Hispanic Voters Translate Nationwide?
Hillary Clinton's campaign launch reflects an increasingly liberal America
Defense Department: Bible, Constitution And Declaration Of Independence All Perpetuate Sexism
---
Supernation #7 - Middle East / Northern Africa
Iran
Russia opens way to missile deliveries to Iran, starts oil-for-goods swap
US Troubled by Possible Russian Missile Sales to Iran
Examining the power Russia's S-300 missile system will give Iran
S-300 will not prevent potential Israeli strike on Iran
Archives: Since April, 2003, Russia has been protecting Iran with a far more advanced air defense system
What's in that Iran bill and why all the fuss about it?
Supporters scramble for compromise on U.S. Senate Iran bill
Obama's deceptions on Iran and Cuba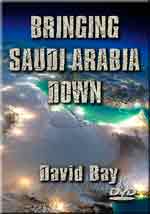 Saudi Arabia - Yemen
Amid Tensions With Saudi Arabia, Iran Halts Minor Pilgrimages to Mecca
Saudi Spurns Call by Iran to Draw Back From Yemen
Pakistan Treads Lightly Between Iran, Saudi Arabia
U.S. Moves to Stem Iran Arms Flow to Yemen
Iran calls for new Yemeni government, increasing tension with Saudis
Saudi and Iranian leaders wage war of words as Yemen burns
Saudi Arabia's Shiny New Air Campaign Not Working Any Better Than Anyone Else's
Fighters in southern Yemen say pushing back Houthis
Saudi Arabia boosts military spending to record level
'Yemen Cyber Army' hack Pro-Saudi website, warn readers to support Houthi revolution
Hezbollah: Saudi Arabia to pay 'heavy price' over Yemen 'genocide'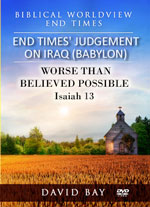 Iraq
US Invasion, Occupation of Iraq Left 1 Million Dead
Iraq 'retakes quarter of Islamic State territory'
ISIS makes major advances at Iraq's largest oil refinery complex
Obama, Iraq's Abadi to discuss Islamic State fight in today's White House meeting: Deep coordination already exists
Cabinet signs off on deployment of 330 more Australian troops to Iraq
Hillary Clinton's vulnerability: Iraq
Islamic State suicide bomber's car explodes mid-air in Iraq
Truckers struggle to navigate Iraq's Isis-controlled roads
Syria
'Deepest circle of hell': Terrified Yarmouk residents describe ISIS raid
Jordan's King Abdullah II: Airstrikes increasing inside Syria and Iraq
Syria Rebels Attack Government Intelligence Center in Aleppo
Syrian World Heritage Site used as battlefield
At least 14, mostly policeman, killed in separate attacks in Egypt, Northern Sinai
Egypt, Netanyahu, Israeli Opposition - All Against Iran Deal
Egypt upholds Islamist ex-presidential candidate's jail term
Electricity restored in Media City after explosion
HRW: Egypt Muslim Brotherhood verdicts 'blatantly unjust'
Quietly Flows the Nile: Renaissance Dam now a reality
Upgrading Egypt-Ethiopia ties will not be at expense of other Nile Basin members
Tripartite committee on Ethiopia's dam convenes in Addis Ababa
---
Suspected militants attack Somali ministry, gunmen storm in
800,000 children forced to flee homes in Nigeria: UNICEF
---
Israel Geographically Located In Supernation #7
How Do Clinton, Rubio Stack Up in Defense of Israel?
Hamas Prepares For Next Military Confrontation With Israel
New Simulators Train IDF Infantry for Future Underground War
Taking the Bait, Netanyahu Responds to Obama with Nuclear Deal Alternative

Israelis Respond to Hillary Clinton's Candidacy
Shin Bet: Hamas cell 'planned Purim shooting attack'
Interior Minister Erdan pushes for biometric system
Iran, Israel cooperate over nuclear test prevention
---
Six Ukrainian servicemen killed in past 24 hours in east
---
Chile moves to recognize same-sex civil unions
Protesters in Brazil push to impeach President Dilma Rousseff
NEWS
Obama Exempts His Daughters From Common Core Testing
Hillary Clinton Makes it Official: 'I'm Running for President'
Obama making gay rights his, Democrats' legacy
Saudi Arabia's American-Backed War in Yemen Went Really Badly Today
Would New Borders Mean Less Conflict in the Middle East? --- Very Similar To 2006 Pentagon's Middle East Map
US isn't winding down its wars – it's just running them at arm's length
Pope Francis Calls Armenian Deaths 'First Genocide of 20th Century'
---
2016 Presidential Race
Why Hillary Is Hiding in Plain Sight on Her Big Day
Hillary Clinton in 2016: The wrong woman at the wrong time
Hillary Clinton and Democrats Aim to Buck History
How Hillary Clinton Has Navigated Gender in Politics
'Road Trip!' Hillary Clinton Makes for Iowa
Obama approval underwater in Colorado, Iowa, Virginia
Marco Rubio's Rapid Rise From City Commission to Presidential Contender
Marco Rubio will announce for president today in Miami
Marco Rubio Used to Believe In Climate Science: Now He's Running For President
The Scandal That Could Blow Up Rand Paul's Machine
Why Ted Cruz's Campaign Will Break Barriers
Cruz, Perry Take Two Approaches to Targeting Clinton
2016 Republican hopefuls slam Obama, vow to defend gun rights at NRA convention
---
Supernation #7 - Middle East / Northern Africa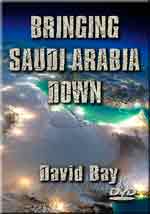 Saudi Arabia - Yemen
Saudi Arabia dismisses Iran calls for Yemen cease-fire
Iran's foreign minister calls for new Yemeni government
Iran suspends Saudi Arabia pilgrimage over alleged sexual assault of 2 boys
PM: Lebanon Supports Yemen's Sovereignty
Ground Invasion!
Preparing ground invasion of Yemen, Saudi military to raze some 100 border towns
Britons Readying to Rally in Protest at Saudi Invasion of Yemen
Saudis seek troops from Pakistan ahead of possible Yemen invasion
Pakistan votes not to join Saudi-led coalition in Yemen
Iraq
Islamic State group attacks Iraq's largest oil refinery
Obama and Iraq's Abadi to map 'long, long' fight against Islamic State: Meet at White House on Tuesday
Iraq's Leader to Seek Arms With Deferred Payment on US Visit
31 killed in airstrikes and attacks across Iraq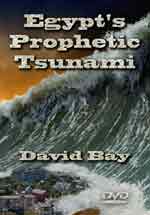 Egypt
HRW: Egypt Muslim Brotherhood Verdicts 'Blatantly Unjust'
Egypt's Sinai Peninsula hit by deadly bomb attacks: At least 14 people have been killed
Egypt condemns Turkey's 'unacceptable interference' in judicial affairs
Egypt Militants Behind Cairo Blast Name New Leader
American Mohamed Soltan Sentenced to Life in Prison in Egypt
The Brotherhood's mistake in the Egyptian Revolution
Egypt, Ethiopia, Sudan Select Advisory Offices On Renaissance Dam
Syria
Saudi Arabia, Turkey Speaking about Unlikely Alliance To Oust Syria's Assad
U.N. envoy sees Syria willing to help ease Yarmouk crisis
More than 6,000 European jihadists in Syria: EU official
---
Fighting picks up in war-torn eastern Ukraine
Threats to Belarus, Eurasian Union, Political Prisoners
Obama Exempts His Daughters From Common Core Testing
Hundreds protest against Saudi Arabia in Tehran
Saudi Arabia maneuvers to retain oil crown
Saudi airstrikes hit two markets in northern Yemen
Britons Readying to Rally in Protest at Saudi Invasion of Yemen
Egypt sentences Muslim Brotherhood leader, others to death
Egypt's Coptic Christians flock to Jerusalem despite ban

64 alleged Brotherhood members referred to military prosecution
US, France, Israel Condemn Pakistan's Release Of Alleged Mumbai Attack Mastermind Zaki-ur-Rehman Lakhvi
The Left, Both Here and There, Betraying Israel
Obama, Castro to meet amid bid to restore Cuba ties
U.S. Federal government has been illegally using your federal tax dollars to pay lobbyists

Obama Could Face Another Disastrous Summit Due to Sanctions Against Venezuela
Hillary Clinton's economic plans need an overhaul
Networks Skip Latest Break in the Clinton Foundation Scandal
NRA head warns about Hillary presidency: 'A permanent darkness of deceit and despair'
Radical Abortion Group Will Trash Pro-Life Presidential Candidates, Defend Hillary Clinton

Hillary Clinton on Abortion - Pro abortion voting record
Bloomberg falls for fake Nancy Reagan 'endorses' Hillary story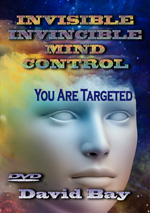 MIND CONTROL - YOU ARE THE TARGET
Obama administration continues to distort American opinion
More Abortion Distortion in Obamacare

Mass killers often share obsession with violent video games
Arizona and Arkansas Just Passed Bills Ordering Doctors to Lie About Abortion to Patients
Amazon files first-ever lawsuit against California man for selling fake product reviews

James Holmes, and how the CIA hid their MKULTRA mind-control program
How Obama Literally Hypnotized America
An Examination of Obama's Use of Hidden Hypnosis Techniques in His Speeches

Iran's supreme leader voices pessimism on nuclear deal
Was Obama's Fixer also behind Obama's 'Fact-Sheet' on the Iran?
Mark Steyn Slams Obama for 'Dishonoring' Dead Christians, Media Still Silent -
Defying Saudis, Pakistani lawmakers vote to stay out of Yemen
Yemen conflict's risk for Saudis: 'Their Vietnam'
Pakistan declines Saudi call for military support in Yemen fight
Iran denounces Saudi-led campaign in Yemen
A look at the countries involved in the Saudi Arabia-led airstrikes targeting Yemen rebels
Planes with medical aid land in embattled Yemeni capital
Ayatollah Khamenei Accuses WH of 'Lying,' Being 'Deceptive,' and Having 'Devilish' Intentions
US, Russian war games rekindle Cold War tensions
Historic encounter with Cuba's Castro awaits Obama in Panama
State Department recommends removing Cuba from terrorism list: Senate source.
Obama taken for fool by classic Muslim ploy
New witness, dash cam video emerge in South Carolina shooting case
'Hardball' Gives Platform to Rep. Clyburn to Blame Conservative-Leaning ALEC for South Carolina Police Shooting
Family of Walter Scott tells Rev. Al Sharpton to keep away
Cops: Man shoots Census Bureau guard, leads police on chase
Severe weather forecast for East after tornandoes rip across Midwest
Hillary to Launch Campaign This Weekend With 'Insane' Fundraising Push
Tsarnaev guilty of all 30 counts in Boston bombing
World stocks press higher, with Tokyo touching 15-year high
MIND CONTROL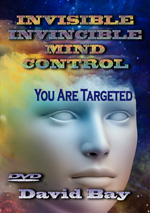 Real Mind Control Is Being Used On You. .
Recent Hollywood Movie Reveals Mind Control Technologies Designed to Depopulate the Planet
Science fiction of future reality? Mind control to rule tech by 2025
IEEE Internet of Things Survey Reports Mind Control Will Be the Technology of Choice in 10 Years
Gordon College accuses gay activists of discriminating against its Christian students
Terminally Ill Man Set to Undergo World's First Head Transplant, Doctor Called Crazy
Confused White House Creates Confused-Gender Bathroom
An unlikely trio: Michelle Obama, Kerry Washington and Sarah Jessica Parker on May 2015 Glamour cover
Baltimore Police used secret technology to track cellphones in thousands of cases
Paul to Blitzer: 'An Abortion All the Way Up to the Day of Birth' is the Democrat Party Position
Doctors Say Tick Borne 'Powassan Virus' Is Worse Than Lyme Disease
Fears over Roundup herbicide residues prompt private testing
---
New Headline News Article
President Obama Is Using The Iranian Nuclear Talks As A Shield Behind Which He Is Seen Protecting Iran's Nuclear Facilities From Israeli Attack!
This Illuminati Plan may well result in the beginning of the wave upon wave of enemy invasions of Jerusalem as foretold in Zechariah 12!
All Praise To The Iranian Nuclear Framework—It Finally Exposes The War Party's (Republican's) Big Lie
Lawrence Wilkerson: Iran 'Win-Win' Announced but Many Congressional Republicans Still Want War
---
News
Police Tactics In The New World Order
Senator Tim Scott met with Ferguson leaders following SC shooting
North Charleston Residents Express Disgust, but Not Surprise, at Police Shooting
Officer Who Killed Walter Scott Is Fired; Police Chief Denounces Shooting
2 police killings, 2 outcomes: Lessons learned from Ferguson, Missouri to South Carolina
---
Dzhokhar Tsarnaev convicted on all charges in Boston Marathon bombing trial
Tsarnaev may face death sentence
---
Rand Paul Begins Campaign Relatively Well-Known Among GOP
---
Supernation #7 - Middle East / Northern Africa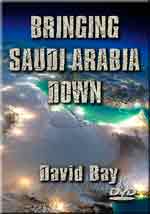 Saudi Arabia - Yemen
Yemen's Shi'ite Houthis seize provincial capital despite Saudi-led raids
The war in Yemen is getting worse -- and a civilian catastrophe is looming
Expedited Weapons Deliveries to Saudi Arabia Signal Deepening U.S. Involvement
Saudi Arabia blocks Iranian plane carrying religious pilgrims
'Yemen war might make Saudis bleed for long time'
Dead or Alive: Al-Qaeda in Yemen offers 20kg gold for Houthi leader, ex-president
America Immobilized as Iran-Saudi Arabia Proxy War Turns Bloody
Iran
Iran will only sign nuclear deal if sanctions lifted 'same day': Rouhani
Iran Military Chief: We Successfully Thwarted US Political Will
In first steps on campaign trail, Rand Paul shadowed by Iran deal
Saudi Arabia welcomes Iran framework deal
Obama discusses Iran deal with key Republican senator
Iran seeks to double oil exports in two months once sanctions lifted
China on Tap for Iranian Natural Gas 'Peace Pipeline'
Iraq
Jordan King meets Iraqi DM to discuss regional situation
Former CIA Director/General David Petraeus Laments: What has happened in Iraq is a tragedy
Iraq: '10,000 tribesmen join fight against Daesh'
Blood on their Hands: Are Shia militias right allies for U.S.?
'Iraq Is Finished': Tribal leaders reflect on the enemy destroying their country from within
82nd Airborne to deploy to Iraq
ISIS Training Camps: Islamic State Group Opens Military Grounds In Deir Ez-Zor After Suffering Heavy Losses In Syria, Iraq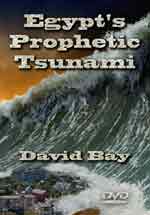 Egypt
Hellfire missiles approved for Egypt
Violence in Egypt's Sinai kills 11 civilians, 2 soldiers
Egypt to try another 379 Brotherhood members over sit-in violence
Turkey's Erdogan says Egypt should free Mursi before it can restore ties
Egypt Islamic Authority Issues Fatwa Against Philadelphia Anti-Islam Bus Posters
Ethiopia- Analysis: Egypt Forced to Negotiate on Nile Dam
Will Ethiopia's Grand Renaissance Dam dry the Nile in Egypt?
Egypt, Ethiopia and Sudan to choose Renaissance dam consultancy firm
Syria
Syrian Kurdish Leader: Break Syria Up into Separate States
Where's the Outrage Over Palestinians Dying in Syria?
Red Cross demands access to ISIS-held Palestinian refugee camp in Syria
---
Israel Geographically Located In Supernation #7
First Ever 'Biblical Marathon' Held in Samaria
Jews Receive Less Than Warm Welcome on Temple Mount
Watch: Historic Omer Barley Offering Held in Jerusalem - on same day it was performed in Holy Temple thousands of years ago
Israel: Jesus was not born in Palestine!
More than 80% of Israelis Believe the Holocaust Could Be Forgotten
Palestinian Police Expand Security Control in Judea and Samaria
IDF Invests in New Cellular Technology to Protect Israelis from Missiles
---
Did Obama push Nigeria's Goodluck Jonathan to concede defeat?
---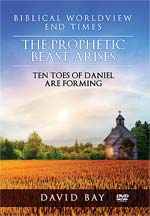 Supernation #5- Russia / East European Nations
Ukraine
Pro-Russian Rebels Told: Major Attack on Ukraine Imminent
'Summary killings' of Ukraine soldiers in east - Amnesty
Mystery of Ukraine's Richest Man and a Series of Unlikely Suicides
Berlin to hold four-way Ukraine talks
Ukraine Creditor Group Has Plan to Avoid Writedown in Debt Talks
---
Nuclear Submarines: America's New Aircraft Carriers?
---
French broadcaster TV5Monde hit by Islamist hackers
---
Italy court shooting: Two dead, man arrested in Milan
News
White North Charleston (SC) officer charged with murder in shooting of black man
Russian Hackers Breach White House System
2016 hopefuls Rand Paul, Ted Cruz, Marco Rubio hope there's enough tea to go around
State Dept.: Obama Was 'a Little Mixed Up' in NPR Interview
Iran Seeks Nuclear Deal but Not Normal Ties With "Great Satan"
CBS exit poll: Chicago Mayor Rahm Emanuel wins second term
---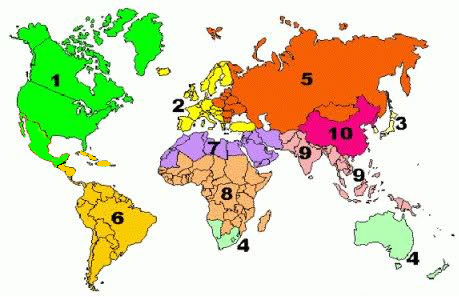 Supernation #7 - Middle East / Northern Africa
Iran
Reality Check: America Needs Iran
Iran's Leaders Fall Into Line Behind Nuclear Accord
The Iran deal has two kinds of critics
President Obama Ramps Up Lobbying Campaign Of Iran Nuclear Deal
Iran: We'll Start Using Advanced Centrifuges After Deal Signed
Military Action Against Iran Still Possible: Israeli Official
Saudi Arabia - Yemen
US boosts arms for Yemen coalition
Saudi-led planes strike air base north of Aden
560 dead amid fears of humanitarian collapse in Yemen
Houthis cannot take Yemen by force: US
Top Typhoon jets deployed in air raids
Custodian of the Two Holy Mosques King Salman hails troops for heroic service
Coalition forces upbeat on Day 12
Two Saudi policemen shot dead in Riyadh
Iraq
Look to Bush's Iraq invasion for ISIS roots
The 'seeds of Iraq's unraveling' were sown in 2003, not 2010
Iraqi Teams Start Exhuming Mass Grave Of Soldiers In Tikrit
Iraq, U.S. Are Divided on What's Next in Battle Against Islamic State
US led forces conduct 12 air strikes in Iraq, 3 in Syria
Iraq Boosts Oil Output In Face Of Security Problems
Inside the Iraq mission: What our troops are doing
Iraq in talks with IMF, no decision yet on emergency funds
Syria
Syrian Islamist insurgents kidnap, and then release, 300 Kurdish men
UN Security Council mulls how to help Syria's Yarmouk civilians and Palestinian refugees
Islamic State Blew Up Syrian Church in 'Christian Hill' on Easter Sunday: Assyrian Church
Anti-Assad Syrian Activist Shot Dead in London
Insight - In Egypt, ex-military men fire up Islamist insurgency
US military aid will further strangle Egypt's democracy
Moody's raises Egypt's credit rating to B3
In Egypt, Copts Are Being Persecuted Again
Egypt's ambassador to Yemen won't rule out ground troops
Egypt to receive $6 bln from Gulf states
---
Israel Geographically Located In Supernation #7
Op-Ed: The Two State Solution: It is Never Going to Happen
Israeli Source Acknowledges IDF Fire Killed Spanish UN Soldier
Outrage as Dutch Soccer Fans Chant 'Jews Burn the Best'
IDF Soldiers Stabbed in Samaria
'David's Sling' Missile Defense Test Successful
News
Are You Muslim or Christian? Death to Christians!
Rand Paul For President: Sets out to prove he's not his father
Oil falls as Iran, China discuss more supply
U.S. says Iran sanctions face phase-out
Boston bombing jury to begin weighing whether Tsarnaev is guilty
Hume on the 'danger' of Rolling Stone's gang rape story: Univ/Virginia
---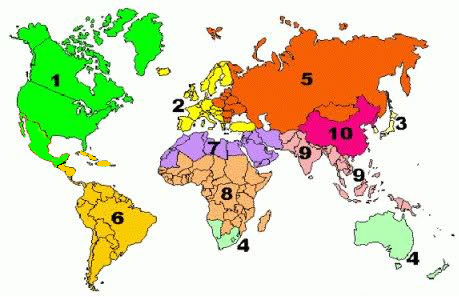 Supernation #7 - Middle East / Northern Africa
Iraq
Six US Presidents Have Destroyed Iraq
How Obama Abandoned Democracy in Iraq
Iraq: Forensic teams uncovering mass graves left by ISIS in Tikrit - Death toll might reach 1,700
Iranian Military Swarms To Iraq
US is Under-Arming the Kurds against ISIS
Iraq PM says will cooperate with Kurds to liberate Nineveh
Governor: Kurdish Peshmerga should help Iraq army
Saudi Arabia - Yemen
Yemen; A Vietnam for Saudi army
Yemen: More deadly air strikes as Pakistan weighs whether to intervene
Several Factors Motivate Saudi Outreach to Pakistan
Saudi Strikes Drive Houthis From Central Aden
China Evacuates Foreign Nationals from Yemen, Unprecedented Move
Americans Struggle to Get Families Out Amid Yemen Conflict
Somalia reveals its position towards the Saudi-led military operation in Yemen: Will support Saudi Arabia
Saudi Arabia welcomes Iran nuclear deal
Iran
Obama: Iran sanctions could be reimposed if deal broken
Israel Proposes New Terms for Final Iran Deal
Obama admits Iran nuclear deal only delays inevitable
Archives: Iran Has Had Military Nuclear Capability Since Early 2002!
Rouhani's stature grows in Iran nuclear deal
Israel to push Congress to pass bill to hamper Iran deal
Democratic Sen. Chuck Schumer backs bill to allow Congress to vote on Iranian nuclear deal
President Obama rejects Israel's demands for Iran to recognize Israel as a Jewish state
Obama: US will stand by Gulf allies against Iran's 'destabilizing activities'
8 Iranian soldiers killed near Pakistan border
---
Israel Geographically Located In Supernation #7
Israelis Pray God's Blessing Over Their Nation
Priestly Blessing at the Western Wall – Passover 2015
Dutch Soccer fans boast Nazi heritage at game, chant 'Hamas, Hamas, Jews to the gas'
Palestinians attempting to fast track war crimes suits against Israel at ICC
Abbas Calls for Renewed Peace Talks, Refuses to Recognize Jewish State
'Arab League to submit timetable for an end to Israel's occupation'
At Least 50,000 Attend Birkat Hakohanim at the Kotel (Western Wall)
---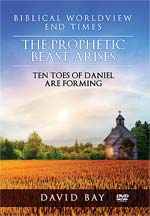 Supernation #5- Russia / East European Nations
Ukraine
Putin's Ukraine War Is About Founding a New Russian Empire
Ukrainian Leader Is Open to a Vote on Regional Power
Wladimir Klitschko shocked by Ukraine's 'war with brother folk'
Waving Cash, Putin Sows E.U. Divisions in an Effort to Break Sanctions
Explosion in Ukraine's Kharkiv targets national flag memorial
'Like dancing with death': Russian bomb defusers on Ukraine's front lines
Eurasian Economic Union
Russia's new Eurasian Economic Union could get its own single currency
Kyrgyz Economy Can Be Adapted to Eurasian Economic Union - Putin
Eurasian Economic Union, Vietnam to sign free trade deal in near future — Russian PM
China's foreign minister sees great potential in cooperation with Russia
Greece Looks to Moscow for Help as Berlin Burns With Anger
---
Supernation #8 - Central / Southern Africa
Garissa Attack: Kenyan vigil to mourn 147 people killed by terrorists
Kenya revenge raid for massacre
Government names Kenya attack mastermind
Kenya is losing the plot against Al-Shabab
Obama Promises To Visit Kenya Despite Terror Attacks
Amid The Chaos In Somalia, Al-Shabab Expands Its Terrorist Reach
SOMALIA: Military court orders execution of two convicted Al-shabab militants
French special forces rescue Dutch hostage held in Mali since 2011
Mali Officials: 1 killed, 3 injured in shelling of northern city of Gao by unknown assailants
Gunmen kidnap Romanian from Burkina Faso mine near Mali border
Two dead in attack on Mali village, Boni
News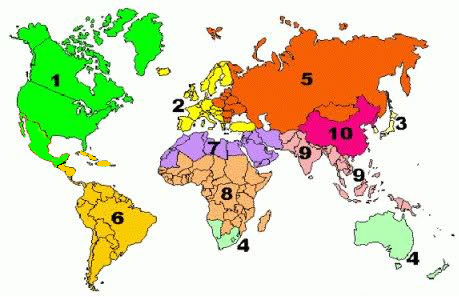 Supernation #7 - Middle East / Northern Africa
Iran
Obama says US has 'once in a lifetime' chance to complete Iran nuclear deal
Iranian, US Versions of Nuclear Deal Contradict Each Other
Republicans push demand for a vote on Iran nuclear deal
Iran seeks 'total removal' and not 'suspension' of sanctions: President Rouhani
Obama Reiterates: If anybody messes with Israel, America will be there
Op Ed: Netanyahu is the least important player on the Iran chessboard
OP Ed: Democrats Surrender To Iran
Arab states fear Iran will become America's 'policeman' in Gulf
Syria
PLO decries 'heartbreaking catastrophe' at Damascus refugee camp
ISIS captures Yarmuk refugee camp in Damascus
ISIS Beheading Palestinians in Damascus
Syrian rebels' march on Damascus becomes fight for their survival: "We are fighting a war over meters"
Three hundred Kurds taken prisoner by Islamist militants in Syria
Syrian Army Turns To Female Snipers In Damascus
IS-occupied Syria like living in prison: Visitor from Raqqa
Syria: Isis Blows up Ancient Al-Hasakah Church on Easter Sunday
Jordan is prepared for cross-border military action
Iraq
UN praises Iraq's recapture of Tikrit from Daesh
After Tikrit victory, Iraq's new challenge: Win over Sunnis
The US and Iran are closer in Iraq than people realize — and things are getting ugly
Pope Francis's Easter message: Act against violence in Syria, Iraq
Christians in Iraq and Syria celebrate Easter and pray for better days
Saudi Arabia - Yemen
Houthis clash with militias in fight for Aden: Reports of 36 more killed in Yemen
Saudi Arabia welcomes Iran nuclear deal, seeks region free of WMD
Oil up more than $1 after Saudi's Asia price hike
For Saudi Arabia, struggles in Yemen have deep roots
Police officer killed in security raids on Saudi Arabia's Eastern Province
Al-Qaeda franchise in Yemen exploits chaos to rebuild
'Saudi Arabia saving democracy in Yemen? That's a cruel joke!'
Op Ed: Saudi Arabia, a state of cruel 'justice'
---
Supernation #8 - Central / Southern Africa
Kenya bombs al-Shabaab camps in Somalia
Kenya was warned of Garissa attack, took hours to respond
Tales of agony as kin identify bodies
President Kenyatta says campus attackers 'embedded' in Kenya's Muslim community
Former Somali PM urges US to change its Somalia anti-terror approach
Somalia: Police tighten security in Mogadishu after barbaric Kenya massacre
Somalia: Grenade Attack At Checkpoint Kills One in Puntland
Sudan rebels seize election material days before vote
---
Israel Geographically Located In Supernation #7
Israelis Pray God's Blessing Over Their Nation
Israel Braces for 'Electronic Holocaust'
Israel Rejects US-Iran Nuclear Deal
Chief Rabbi Lau: Next Year on the Temple Mount
Demand for Access to Synagogue on the Temple Mount
Obama: A Vulnerable Israel Would be 'Failure of My Presidency'
Netanyahu Offers Condolences and Assistance to Kenyan President
Geologists claim stats, science prove Jesus buried in Jerusalem with wife and supposed son
---
Muslims to Nearly Catch Up with Christians by 2050, Number of Jews to Shrink in US
---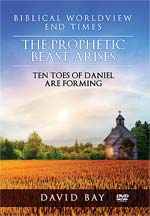 Supernation #5- Russia / East European Nations
Ukraine at financial breaking point
6 Ukraine soldiers killed in clashes with pro-Russians
Ukrainian leader lifts objections to vote on regional power
Rebel Leader: Kiev blocks solution for eastern Ukraine
Ukraine's neo-Nazi leader becomes top military adviser, legalizes fighters
Russian Law Enforcement Steps Up in Information War Against Ukraine
Czech President Zeman in row with US ambassador over Ukraine and Russia
News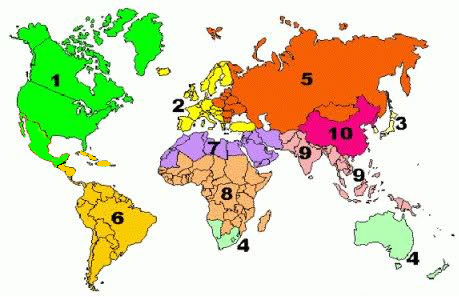 Supernation #7 - Middle East / Northern Africa
Iran
US reportedly backed down on initial goals in Iran talks
Obama presses case for Iran nuclear deal in weekly address
Slippery face-saver, but Iran wins
Will agreement with Iran pave way to a nuclear bomb?
Archives: Iran Has Had Military Nuclear Capability Since Early 2002!
Comprehensive agreement on the Iranian nuclear program
Nuclear-Armed Iran vs Nuclear-Armed America: Whom Should The World Fear?
How the U.S. Would Destroy Iran's Nuclear Program: 'Massive Ordnance Penetrator'
Archives: Will Russia Allow The United States or Israel To Successfully Attack Iran?
Israel Should 'Seriously Consider' Striking Iran, Expert Says
Strike On Iran Would Be Considered A Strike On Russia: Would Trigger Global War With Russia
Disputes Begin Over Details of Iran Accord
Cracks Appear in Democratic-Jewish Alliance Over Iran Deal, Netanyahu
Saudi Arabia - Yemen
Al Qaeda, Houthis, Saudi Arabia battle in chaotic Yemen as dozens die
Saudi Arabia's new king went swiftly to war, but will find it hard to end it
A new chapter in the Sunni-Shi'ite war
Al Qaeda fighters free 270 from Yemeni prison
Saudi Arabia Fears Iran's Meddling in Arab States as Much as its Nuclear Ambitions
Yemen: What will Saudi Arabia do when – not if – things go wrong in their war with the Shia Houthi rebels?
Saudis Warm to Muslim Brotherhood: Seeking Sunni Unity on Yemen
Iraq
Iraq's Tikrit, free of the Islamic State, is a city in ruins
A Wave Of Looting And Lynching Follows Iraqi Forces Recapture Of Tikrit
Iran Claims U.S. Airstrikes are Killing Its Men in Iraq
No peace for Iraqi Christians this Easter
Karl Rove Won't Apologize To Veteran For The Iraq War
Iraq's Four-Mile Line of Supertankers Fuels Ship-Rates Surge
Syria
Syria: Assad regime losing control of border crossings
Bruising week for Syria's Assad as troops beaten on multiple fronts by more assertive rebels
Thousands Trapped Inside Syria's Yarmouk Refugee Camp As ISIS Takes Over
Egypt
Obama embraces the Nixon Doctrine in Egypt
Egypt to evacuate Egyptians from Yemen
Egyptian warships shell Houthis outside Yemeni city of Aden
Nasser's Ghost Hovers Over Yemen
Two Egyptians killed in shelling in Libya
Saudi Arabia Operates 3 Border Terminals for Return of Egyptians From Yemen
---
Israel Geographically Located In Supernation #7
100,000 Israelis visit national parks, nature reserves on Passover
130,000 tourists expected in Israel for Passover, Easter
Obama hosts traditional White House Passover Seder
Diplomacy: Why does Netanyahu keep shouting, when it appears that nobody's listening?
A better deal than we expected
The "Palestine Bombshell," Worse than Iran for Israel
If you marry a Jew, you're one of us
Watch: Historic Practice Passover Sacrifice Held in Jerusalem: Most accurate in 2,000 years
---
Al-Shabab attacks Kenyan university, killing at least 147, mostly Christians
Mourning Turns to Anger in Kenya After College Massacre
'Kenya's cities will run with blood'
---
LIVE: Watch the 'Blood Moon' Total Lunar Eclipse
---
The lavish homes of American Catholic archbishops
News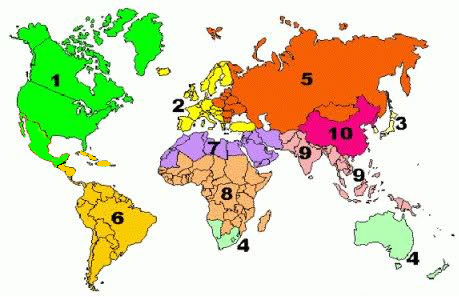 Supernation #7 - Middle East / Northern Africa
Iran
Preliminary Iran nuclear deal reached
US hails 'historic' nuclear deal with Iran
Iran, P5+1 joint statement calling for removal of all anti-Iran sanctions
Iran could become a second Saudi Arabia if sanctions are lifted
Iran agrees to nuclear restrictions in framework deal with world powers
After sprint to a 'framework,' U.S. begins hard work of selling Iran deal
Iranian opposition leader: Nuclear deal does not block path to bomb
Archives: Iran Has Had Military Nuclear Capability Since Early 2002!
Obama calls Israel's Benjamin Netanyahu about Iran deal
Netanyahu tells Obama Iran deal threatens Israel; to convene top ministers
Russia sees 'very good' chance of final nuclear deal with Iran
Saudi Arabia - Yemen
Saudi Arabia King Salman hopes Iran deal will strengthen world security
Governmental debt of Saudi Arabia will rise
Iran, Saudi Arabia, Iraq among world's top users of death penalty
Yemen's Houthis quit Aden palace after Saudi strikes
Three policemen shot dead in Iranian province bordering Iraq
Riyadh's actions signal a new Saudi era
Saudi Arabia, oil prices and shale energy
Iraq
Amnesty probing reports of Iraqi forces' abuses in Tikrit
Iraq Claims Victory Over Militants In Strategic City Of Tikrit
Kurdish soldiers in Tikrit vow to take Mosul
Wary ISIS blows up road to Mosul airport
Baghdad Scores a Goal in its Oil Dispute with Kurdistan
IRAQ'S 'RAMBO' IS THE SCOURGE OF ISLAMIC STATE MILITANTS
CT Soldier Demands Apology From Karl Rove: Rove Says No Apology Needed For Iraq War
---
Israel Geographically Located In Supernation #7
Israeli cabinet unanimously opposed to Iran framework nuclear deal
Former PM Barak says Iran nuclear deal 'bad, but not as bad as expected'
German Foreign Minister calls on Israel to examine Iran nuclear deal more closely
'Iran is placing guided warheads on Hezbollah rockets'
France to Begin Push for UN Middle East Action in "Coming Weeks"
Ukrainian Jews Fleeing War Arrive in Israel in Time for Passover
Israel approves gas export deal with Jordan
Breaking News
Preliminary Iran nuclear deal reached
Iran, P5+1 joint statement calling for removal of all anti-Iran sanctions
Yemen's Houthis seize central Aden district, presidential site
Al Shabaab kills at least 147 at Kenyan university; siege ends
Wall Street climbs after two-day decline: Positive focus on jobs data
News
Yemen Crisis: 'Foreign troops' land in Aden
Poll: Bush now tops GOP field: Clinton runs ahead of all Republicans
Sen. Menendez charges put Iran legislation in doubt
Federal judge denies FOIA request for secret CIA document
Why Obama chose the Iran talks to take one of the biggest risks of his presidency
US, Israel test new missile-defense system
March to martial law? Undercover Special Forces to sweep US Southwest
House Chairman: Obama order reveals 'piecemeal' cyber plan
---
Emirates pilot who predicted cockpit dangers before Alps crash
---
Thailand junta replaces martial law with absolute power
---
Amazon's Dash Button Is Not a Hoax, It's Phase One
---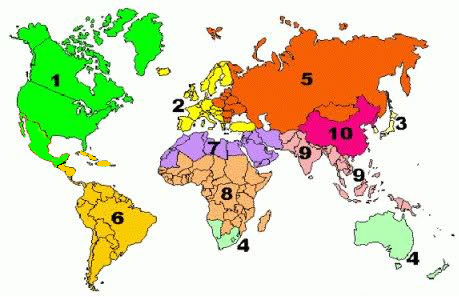 Supernation #7 - Middle East / Northern Africa
Saudi Arabia - Yemen
Yemen Crisis: 'Foreign troops' land (invade) Aden
Yemen Map: Note this may be an invasion!

Houthis Seize Much of Southern Yemen's Aden: Backed by Tanks, Shi'ites Advance Into Key Port City
SPA Agency: Saudi border guard killed by gunfire from Yemen
In Yemen Strikes, Signs of Saudi Arabia's Foreign Policy Shift
Yemen Foreign Minister: Yemen's problem is ex- President Saleh not Houthi rebels
Saudi Arabia's dangerous gambit
Decisive Storm: US stepping up logistics support
Saudi Arabia investor confidence 'strong' amid oil storm
Lebanon's Crises Are Rooted in Saudi Arabia and Iran
Saudi Arabia halts flights from airports in south of kingdom
King Salman, Indian prime minister confirm close ties
Iran
Iran Says No Breakthrough After All-Night Nuclear Talks
One foot out the door? Iran talks enter double overtime, White House repeats 'walk away' threat
Iran deal could unlock huge economic potential
Ron Paul: Why Can't the US Let Go of Iranian Sanctions?
Iraq
Iraq caught between U.S. help and Shiite militias
Iraq claims "magnificent victory" over ISIS
Despite Iraq's Claims of 'Magnificent' Tikrit Win, Fighting Continues
Looting in Iraq's Tikrit after city retaken
Over 20,000 Foreign Fighters in Iraq, Syria
Iraq violence killed at least 1,000 last month
Baghdad Scores a Goal in its Oil Dispute with Kurdistan
Iraq Crude Oil Exports Rise 15% in March to Highest in 35 Years
Syria
Rebels seize Syria-Jordan border as IS storms Damascus
Photo of scared Syrian child "surrendering" to camera goes viral
As Syria crisis deepens, "help is dwindling"
ISIS Seizes New Territory in Deadly Attacks in Syria
Jordan 'temporarily' closes its border crossing with Syria: Damascus holds Jordan accountable
Egypt
Will Egypt still get its fair share of Nile water?
Egypt 'highly sensitive' toward any Nile dam project
Obama Lifts Freeze on Egyptian Weapon Sales
Egypt: Sinai peninsula attack kills 17
Why Is Egypt Prosecuting Human Rights Defenders?
---
Israel Geographically Located In Supernation #7
Netanyahu, Boehner Laud US-Israel Cooperation
Jewish Professionals Say 'I Met Messiah' - He is Yeshua (Jesus)
IDF soldier indicted on charges of spying for Syria
PLO senior official responds to female Palestinian lawmaker's arrest
ICC welcomes 'State of Palestine' as 123rd member
What changed when 'Palestine' joined the ICC's Rome Statute?
---
Meet Asia's New Manufacturing Powerhouse: Vietnam
---
Kenya University students 'taken hostage' by al-Shabab - Killing Christians, freeing Muslims - Out of 815 students, 535 had not yet been accounted for
Boko Haram Fighters Murdered Captive Women: UN Human Rights Chief charges
NEW NIGERIAN PRESIDENT FACES ENORMOUS CHALLENGE
---
California governor issues unprecedented statewide water restrictions
---
The Biggest Threat to American Liberty
---
Norman Singleton Discusses the Terrible Way the PATRIOT Act Became Law
News
Death of Saudi King & Coup in Yemen: Signs in Iranian Prophecy
Iran Nuclear Talks Resume in Switzerland After Deadline Passes
Gov. Mike Pence: Change RFRA law to make it clear discrimination won't be allowed
Lufthansa knew of co-pilot's previous 'severe depression' in 2009
---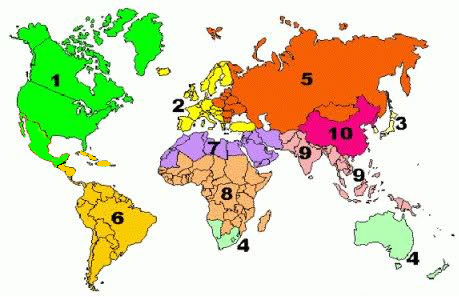 Supernation #7 - Middle East / Northern Africa
Saudi Arabia's Ominous Reach Into Yemen
Don't cheer Saudi Arabia's foolhardy war in Yemen
Why did Israel side with Saudi Arabia on Yemen?
Iran and Saudi Arabia's cold war is making the Middle East even more dangerous
Heavy clashes on Saudi-Yemeni border; Hadi government pleads for troops
Saudi generals use Yemen war to showcase their new swagger
Turkey, Saudi Arabia strive for Sunni leadership
Whatever Iran gets in nuclear talks, Saudi Arabia wants
Saudi Arabia Accuse Putin of Hypocrisy After Letter to Arab League
The Saudis Are Losing Their Lock on Asian Oil Sales
Iran
Kerry Renews Effort to Reach Preliminary Nuclear Deal With Iran
Israel Readies Next Steps to Counter Any Iran Nuclear Deal
Obama's Diplomatic Gamble On Iran Adding Instability In Middle East
Oil Trades Near One-Week Low as Iran Talks Extend Past Deadline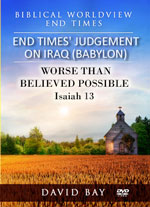 Iraq
Maliki, Iraq's former leader, still looms large months after his ouster
Iraq's interior minister says most of Tikrit is liberated, fight goes on
Iraq forces hunt diehard militants after Tikrit victory claim
1,250 Fort Drum-based soldiers to deploy to Iraq
Kurdish firm aims to launch $100 mln Iraq broadband route in 2015
Syria, Iraq 'finishing school' for militants
Syria
US, Kuwait, Europeans lead pledges for Syria aid: $3.8B raised, well short of UN needs
The Pentagon Ups the Ante in Syria Fight
Syria keen on Russian expansion in Middle East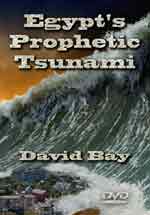 Egypt
Obama Releases Military Aid to Egypt
Saudi Arabia, Egypt show discord over Syria
Qatar ambassador returns to Egypt after rift over Libya
Egypt warily signs preliminary Nile agreement
Muslim groups attack Egyptian Copts over church honoring Christians killed by ISIS
---
Israel Geographically Located In Supernation #7
Palestinians Officially Join ICC (International Criminal Court)
Hacker Group Anonymous Threatens Israel with "Electronic Holocaust"
Hezbollah Could Fire Up to 1,500 Rockets Per Day: Israeli Authorities
PM Netanyahu Criticizes World Silence over Iran General's Call to Destroy Israel
Support in America for 'Two-State Solution' Lowest in 20 Years: Only 39% support
Sneak Peek at Israel Navy's Secret Subs