Israeli forces round up 33 Hamas officials on West Bank: Including Palestinian education minister
Israel could buy Palestinian gas: From the Gaza Marine field, which is controlled by the Palestinian Authority
Push made for cease-fire: Moderate Palestinian President Abbas and Prime Minister Haniyeh of Hamas made a new push Wednesday to restore a cease-fire with Israel
Israeli forces enter small village in south Gaza: Rare move -- Rocket fire was coming from this village
After the Shavuot Holiday, Rockets Rain Down on Western Negev
Rockets create fires which destroy Negev kibbutzim's crops
Don't fear world's wrath: Drastic measures needed in order to curb rocket attacks on Sderot
4 Qassams fired at Israel; no injuries: Rockets land in Sderot area
IDF: Hamas behind drop in Qassam attacks -- Hamas making tactical decisions when to launch 20 or 2 Qassams
Rocket fire on western Negev resumes
Palestinians say civilian killed by IDF fire in northern Gaza Strip town of Beit Lahiya
Israeli Gov't team recommends appointing national staff to overlook Israeli political PR campaigns
Amnesty Int'l Targets Israel More Than Sudan's Genocide
2 IDF Soldiers Lightly Wounded at Dugit Ruins in Gush Katif

---
War Signs In Lebanon
Innocent victims caught up in a war of endless revenge: Robert Fisk reports from the Nahr el-Bared refugee camp, northern Lebanon - It is a place of Palestinian fury - and almost as much Palestinian blood
Lebanon battles a new demon: Last thing Lebanon needed was an internal war between its armed forces and clandestine cells with links to al-Qaeda
Palestinian Militant leader warns Lebanon: We are ready to fight if army attacks
Lebanese minister warns militants
At least five people have been injured after an explosion in the resort town of Aley, Lebanon, on Wednesday night
---
Non-Integrating States News - Iran (Ancient Persia)
US, IRAN PREPARE TO TALK: Looking beyond the limits - Tehran wants to ensure the survival of the Shi'ite government in Iraq
US warships in unprecedented show of strength in Gulf waters
In defiance of UN Security Council demands, Iran expands its uranium enrichment program
US, allies selling Iran flawed nuclear components: In effort to sabotage nuclear power program
Israel: Iran not at 'industrial level' of enrichment
US-Israeli Anti-Missile Programs to Be Fully Integrated by 2013
US to push for new Iran sanctions
President Ahmadinejad faces backlash over plans for gas rationing
---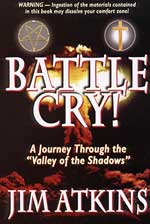 Non-Integrating States News - Iraq (Mystery Babylon)
Senator Robert Byrd Laments: "Bush's war is turning the sands of Iraq blood red"
US military identifies the body pulled out of Euphrates as one of three widely hunted abducted soldiers
Iraq funeral hit by car bombing: Killed at least 20 people and injured 35 others
Gunmen halt students' bus, massacre 8 on road home: Killers were disguised as soldiers
US troops kill Iraq raid 'leader': Allegedly masterminded ambush which killed five American soldiers
7 US soldiers killed in separate attacks
US officers try edging their way into Sadr City, 2 million people
Sunni resistance warms to Shi'ite cleric Muqtada: On the basis of a common demand for withdrawal of US occupation forces from Iraq
Iraqi students brave the bombs: Imagine if one of London's universities was hit by a double suicide bombing and nearly 90 students and lecturers were killed and another 140 injured
Democrats surrender to Bush over funding for Iraq troops
Angry "MoveOn" calls for Iraq backbone: Angry over Democrat's capitulation to Bush on war funding bill
Iraqi children 'at crisis point'
Catholic Priest tends his flock in war-torn Iraq
A 'surge' in the wrong direction
Fighting overshadows Iraq's oil law
Former Marine Claims Illness From "Mystery Vaccine": "This is the worst cover-up in the history of the military"
---
Will Republicans Destroy Themselves Before They Destroy America?
---
Miscellaneous Non-Integrating States News
Blast near NATO Afghan base kills soldier
Darfur, Sudan: Forget genocide, there's oil
Lebanese construction worker seized in Nigeria
Kenya's secretive Mungiki sect
Tamil Tigers attack Sri Lankan naval base
Red Cross quits Sri Lankan front lines
Pope makes amends for Brazil comments: Offended indigenous Indians
Pope's remarks called "revisionism"
India braces for skills shortage: Could be short 5 million to 6 million skilled professionals in the next five years
9 Pakistani abducted officials freed by militants
Mystery 'missings' haunt Pakistan
---
Global Terror = Global Dictatorship (NEWS2193)
'War on terror' dividing world: Amnesty International warns
Circular Thinking: Bush policies created opening for al-Qaida in Iraq - Bush's war actually helped terrorists recruit in Iraq
Turkey blast was 'suicide attack': Bomb set off in a shopping area, killing five, wounding 100
Democrat Presidential Candidate Edwards: 'War on terror' has hurt U.S.
Rudy Guliani: Edwards' terror take shows that Democrats are in denial
Great Britain has stopped using the phrase "war on terror"
---
French President Sarkozy names slimline, cross-party government
Sarkozy in Brussels to make push for EU treaty
---
Bill Clinton honoured with a statue in Serbia
---
US stocks push into record territory
---
Too much at stake to let climate-change sceptics bluff the world
---
Noose tightens on Bush's neck with resignation of friend Paul Wolfowitz from World Bank
---
Politics In The News
Helen Thomas: GOP presidential candidates are murky about torture
Will New Yorker status hurt Hillary Clinton?
Clinton's man in California a pro at digging up political dirt: Averell "Ace" Smith
Clinton Camp Resists Aide's Advice to Skip Iowa
GOP slams Pelosi in new ad campaign
Democratic Rep. John Murtha of Pennsylvania sent a note of apology to Republican Rep. Mike Rogers of Michigan
Apple CEO Steve Jobs proposes Al Gore for president
Recent headlines threaten Edwards' main campaign theme
---
House passes gasoline gouging bill: Congress is so desperate to show it feels your pain at the pump that it passed a bill which would make gasoline price gouging a federal offense
---
Wal-Mart health clinics divide US medics: Together with CVS, Walgreens and Rite Aid, plan to expand "walk-in clinics"
---
Michael Moore's Documentary "Sicko" offers new talking points on health care
---
Japan proposes 50 pct emission cuts by 2050: Proposing a successor to the Kyoto Protocol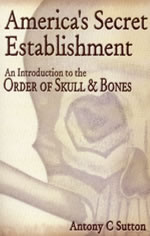 War Signs Escalate
Nine US military ships enter Persian Gulf through Strait of Hormuz Wednesday, assembling off Iran's coast in largest American naval move since 2003: Includes two aircraft carriers, USS Nimitz and USS Stennis, as well as the USS Bonhomme Richard LHD 6 Group, the world's biggest amphibious strike force
Radical Palestinian groups backed by Tehran and Damascus aid Islamists battling Lebanese troops for third day
Thousands of Palestinians flee north Lebanon camp
Lebanese Druze leader Walid Junblatt expects more bomb attacks in Lebanon
U.N. relief convoy hit in battle between Lebanese army, Islamic militant group
Mideast headaches for Condoleezza Rice: Fresh violence stricking Lebanon underscores the difficulties facing US Secretary of State Condoleezza Rice in the Middle East as she finds less and less room to manoeuvre in the region
The road to Jerusalem (via Lebanon): How global war came to Lebanon
Gaza: IAF hits two ammunition depots overnight Tuesday
Qassam rocket lands near Sderot: 8:20am
Qassams hit Sderot Tuesday evening: Several barrages hit Sderot and neighboring areas on eve of Shavuot holiday
---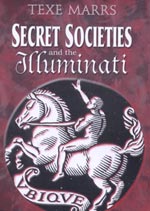 Non-Integrating States News - Iraq (Mystery Babylon)
Bush Charges: Bin Laden Ordered Non-Iraq Attacks - Rallying support for the war
Dems, GOP, Both See Win in Iraq Funding Bill
Sectarian Violence Rises in Baghdad: Car bomb exploded Tuesday at an outdoor market in a Shiite area of Baghdad, killing 25 people and wounding at least 60 - the deadliest in a string of attacks
15 Killed in Iraq Coffee Shop Homicide Bombing
Iraqi police say they found a body wearing U.S. military uniform in river near Baghdad
Two Marines Killed In Anbar Province
Iraq attacks kill 9 U.S. troops
Raids in search of missing GIs come up empty
Worsening tragedy for kids in Iraq
Three stars make an improbable War Czar: Three stars make an improbable czar
Iraq terrorists, Tehran plot offensive
Bush may turn to UN in search for Iraq solution: If troop surge fails, strategy is to involve other nations under UN umbrella
Rumsfeld's role in Iraq 'was criminal': Former Australian army lawyer-turned-political hopeful
Next 12 months crucial to Iraq's future
Washington floats ideas for a new approach in Iraq: "Post-surge" strategy
---
Miscellaneous Non-Integrating States News
Suicide bomber kills policeman in Kabul, Afghanistan
Finnish soldier, 3 others killed by bomb
al-Qaida's No. 2 Praises Taliban Chief
Taliban not gaining upper hand in Afghanistan, says Germany
Shopping mall bomb kills six, injures 100 in Turkish capital Ankara
---
Sarkozy in Brussels to make push for EU treaty: To build the case for a new treaty that will get the European Union back on track
Murder deepens Russia-West split: Moscow refusing to extradite its former KGB agent whom London is accusing of poisoning exile Alexander Litvinenko with the rare radioactive isotope polonium-210
---
Palestinian Factions consider new truce with Israel
25% of Muslim teens believe that suicide attacks are ok
Billionair Gaydamak moves tent city to Tel Aviv: Set up to house 3,000 Sderot residents driven out of their homes by Kassam rocket attacks
Man who lost wife, 3 kids in terrorist attack goes south to help Sderot residents cope with rocket attacks
Sad holiday in Sderot: Residents of city find it hard to celebrate Shavuot in shadow of Qassam threat
Hamas Warns: We'll attack from W. Bank
Clear Message from Israel, Mixed Messages from Gaza
IDF briefly detains seven Palestinians in south Gaza raid
Winograd as an alibi: War report no excuse for failing to find solution to Gaza attacks
Palestinian President Abbas works for truce in Gaza
Amnesty International Charges: Threefold increase in killings of Palestinians by IDF in 2006
Amnesty International has been accused of bias and a disproportionate focus on Israel by a Jerusalem-based NGO watchdog
Bullets with no address: The trouble is that the Palestinian Authority is not a state
Six days and 40 years: Israeli cried when she heard that the IDF had recaptured the Old City of Jerusalem: "If they return Jerusalem, I'll die"
Messiah mystery follows death of mystical Kabbalist rabbi: Revered Israeli apocalyptic kabbalah leader shocks Jews, Christians with name 'Yeshua'

---
Nuclear experts arrive in Iran for routine inspection
Iran 'will buy Russian air defence systems via Syria'
US pushes Syria into the arms of Iran
US objects to IAEA concessions on Iran
---
Teen Arrested in Possible Plan to Bomb Protesters at Rev. Falwell's Funeral in Virginia
---