Obama to open Alaska petroleum reserve to new drilling
'I am still alive,' Kadafi declares a day after NATO strike
At Reactor, Damage Worse Than Feared
Russia and China challenge NATO
Tea Party godfather Ron Paul running for president in GOP
Scientists Create Chip to Screen Water For Biological Pathogens
---
The World Is On Fire In The 'Non-Integrating Gap'
Flames of War Now Engulfing The African Nations Comprising Prophetic Supernations #7 and #8
"Pentagon's New Map Strategy Working!
Pakistan
Pakistan Parliament Condemns US Raid
Inter-Services Intelligence chief calls US' unjustified Osama raid "sting operation" against Pakistan
Pakistan's inability to locate bin Laden is an "intelligence failure"
Three killed in US drone attack in Pakistan's North Waziristan district
Pakistan Tests Nuke-Ready Cruise Missile
Libya
'I am still alive,' Kadafi declares a day after NATO strike
Libya buries 11 dead Imams killed in NATO strike
With War Powers Act Deadline Looming, Libya Stalemate Continues
Qaddafi and NATO agree on need for negotiations, but on what terms?
US stops short of recognising Libya rebels
Yemen
Anti-Government Protesters Wounded in Yemen
Yemen's Crisis Mounts Amid Protests, Killings
Yemeni opposition say GCC plan is 'dead'
Oil minister warns: Yemen 'on the brink' of economic collapse
Yemen Protesters Welcome Qatar's Withdrawal From GCC Mediation Effort
Bahrain
Iran vs. Saudi Arabia in Bahrain?
Mass firings in Bahrain crackdown
Bahrain: The black hole of Arab uprisings?
Bahraini women are paying dearly for expressing their views
Miscellaneous
Syrians continue to defy regime: Protestors not being intimidated
6 Killed in Syria's Anti-Government Protests
Troops Fire on Protesters in Syria, Yemen; 12 Die in Egypt
Jordan Protests: Rise of the Salafist Jihadist movement
Morocco and Jordan ask to join GCC
UN report says Iran is bypassing sanctions
SPLM pulls out of 'rigged' vote in Sudan oil state
International Court reports Djibouti to Security Council for not arresting Sudan president
Crisis Group: Sudan at 'Tipping Point' Over Abyei Clashes
New Ivory Coast President: 'No One is Above the Law'
Two Nigeria police 'killed by gunmen'
Briton and Italian Kidnapped in Northern Nigeria
Nigerian Army Raids Militant Camps in Southern Oil Region
Zimbabwe's political elite eyes control of foreign-owned mines
Supernation #9 Forming - ASEAN
Towards An ASEAN Vision Beyond 2015: Outcome Of Jakarta Summit
ASEAN Bloc Tackles Trade Obstacles
As the Garuda Welcomes the Dragon, The Asian Century Feels More Real
---
CFR's George Mitchell Resigns As Peace Negotiator
Abbas may step down if statehood achieved
Germany Won't Recognize Unilateral Palestinian Statehood
Third Intifada Launched in Tahrir Square While US Peace Envoy Quits: Arab Viewpoint
Destroying Hamas is the Only Goal that Makes Sense
Israel May Rush Deployment of Advanced Antimissile System: Long-range and high-altitude Arrow 3
Safely under Israel's protective Iron Dome: Designed to defend against short-range rockets that can travel up to 45 miles
Israelis, Palestinians Clash During Funeral for Youth
Thousands protest for Palestinian right of return
Turkey demands names of IDF soldiers involved in flotilla raid
---
Japan Nuclear Crisis: Worker At Damaged Power Plant Dies
---
Outlook for Medicare, Social Security worsens
---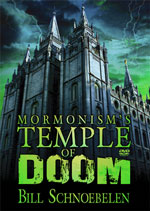 DVD
2012 Election News
Republican Party News
Romney, Huntsman Show Mormons Gaining in Importance for 2012
Fast Fix: A Mormon President?
Utah politicians torn over Romney, Huntsman
Massachusetts Governor Patrick says Romney plays both sides on health care
Romney a hapless scapegoat for right's anger
Huckabee decision coming Saturday
Huckabee: Obama will only get short-term benefit from bin Laden death
Democrat Party News
'Obsessed' bin Laden was plotting to assassinate Obama during 2012 US elections: NOTE: Propaganda Continues
Cooked AP polls, bin Laden won't help Obama in 2012
Obama 2012: 'Respect. Empower. Include. Win'
Bush didn't want to get bin Laden
House Dems protest GOP's plans for permanent war against terror: Detainee Security Act
The Patriot Act Is at War with the Constitution
Interior drilling chief calls GOP oil bill a 'suicide pact'
DARPA's Automated Video Surveillance Will End Public Anonymity
Some states want TSA airport screeners to ease up
Is this really a 'Mormon moment'?
Covering Rome's holy gay scene
---
Cyberwarfare rules included in Defense bill
---
The World Is On Fire In The 'Non-Integrating Gap'
Flames of War Now Engulfing The African Nations Comprising Prophetic Supernations #7 and #8
"Pentagon's New Map Strategy Working!
Qaeda warns US of bloodier jihadist struggle: Obama to address Muslim world
Pakistan
Britain condemns 'cowardly' Pakistan revenge attack for bin Laden's death: Double suicide bombing killed 80 at paramilitary police training centre
Pakistan: timeline of suicide bomb attacks 2007-2011
Sharif`s proposal: Pakistan to investigate attack on compound
Pakistani intelligence: friend or foe?
Libya
'Gaddafi arrest warrant to be issued soon': International Criminal Court
NATO boss sees role in 'post-Kadhafi' Libya
Libyan Rebel Leader Jibril: 'Tripoli Is Boiling'
Libya: Obama Approves Covert Aid to Opposition
Libyan Rebel Delegation to Visit White House on Friday
NATO chief: Libya operation exposing technological gap within alliance
Yemen
World powers push stalled Yemen transition plan
Qatar withdraws from Yemen mediation bid
Five Yemen soldiers killed in suspected Qaeda ambush
Yemen on verge of economic disaster: Minister
Miscellaneous
Bahrain medics claim confession under torture
Kuwaitis protest crackdown in Bahrain: 'Kuwait will not send forces'
Tunisia sets up electoral body ahead of vote
Syrian troops 'will not shoot' protesters: At rallies expected after Friday prayers
Fearing Assad demise, Hezbollah may move assets
GCC Throws Economic Lifeline to Jordan, Morocco
Uganda police and opposition supporters clash
48 Women Raped Every Hour in Congo: Establishment claim
Getting ready for the birth of a new country: South Sudan
South Sudan: Messy Divorce Or Amicable Split?
Right path for multi-party democracy in South Sudan
UN Team Holds Priority Talks With New Ivory Coast President
---
Who cares if Hamas recognises Israel?
Obama likely to give ME address ahead of PM's speech
Israelis train to shoot down missiles as warfare focuses increasingly on home front defense
Israel police on high alert as 'Nakba' events begin
Israel opens its gates to the world, shuts them to Palestinians
Palestinians: Prepare for 3rd intifada
Italy won't recognize PA gov't that doesn't accept Israel
Egypt turmoil helping arms smuggling to Gaza-Israel
---
Facebook Hires PR Firm to Plant Negative News About Google
Facebook says no 'smear' campaign intended
Facebook's Stealth Attack on Google Exposes Its Own Privacy Problem
---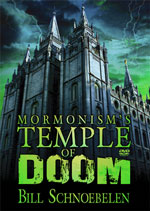 DVD
2012 Election News
Republican Party News
Did Mitt Romney help his candidacy with yesterday's speech?
Romney's defense of Massachusetts health law may ease flip-flopper image
Romney: His health-care plan was unlike Obama's
In Mitt Romney's Defense Of Health Plan, Echoes Of Obama
Gingrich joins race to take on Obama
Democrat Party News
Obama's Latino Strategy Takes Shape
Obama jumping the gun on 2012 politicking
"Respect. Empower. Include. Win" is motto at Obama campaign
Obama Seen Stronger Against Terrorism Than Bush in Global Poll
Poll Reveals 90% Mistrust Bin Laden Assassination Story
Despite Approval Rating Spike, No Boost For Obama In 2012 Hypotheticals
---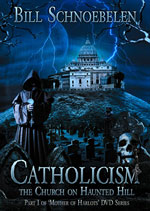 DVD
Catholic Sex Abuse News
Covering Rome's holy gay scene
Top academic warns of Irish Catholic sex abuse scandal aftermath
US sex abuse victim sues Vatican for cover-up
Former Vancouver Catholic priest and sex criminal discovered working in Ottawa church
Eliminate Statutes of Limitation in Childhood Sexual Abuse Cases: A Litmus Test for the Vatican
Vatican's reach helped by 'temple police' secret spies
---
The great government fire sale is on: Towns and cities with ravaged revenues are selling municipal treasures to pay the bills
Oil rises to near $100 as European economy grows
---
U.S. Transportation Secretary LaHood Says Amtrak Is 'Very, Very Safe' Amid Terror Threat

Navy researcher links toxins in war-zone dust to ailments: Depleted Uranium - in Iraq, Afghanistan and Kuwait
The 2012 Race: A Tale of Two Mormons - Growing acceptance of the Church of Latter-day Saints
What Mitt Romney's health-care speech needs to say
Google wants to control your home
Slumping oil, commodity prices halt stock rally: Oil below $100 / barrel
Federal Spychips To Hijack Your Phone
Obama to Renew Outreach to Middle East
---
Antibiotic-Resistant Staph Bacteria Is Found In U.S. Meat For The First Time
---
Southern US Cities Brace for Historic Flooding
---
Obama White House invitation to rapper who praised convicted killer of N.J. state trooper outrages police officials
Palin: White House's Decision to Invite Common Lacked 'Class and Decency and All That's Good About America'
---
Terror Worries Ride Rails : Propaganda preceding clampdown on rail road commuter traffic
Senator Schumer: Nation needs to increase rail security funding, make Amtrak more secure
Al-Qaida Warns of More Attacks
---
The World Is On Fire In The 'Non-Integrating Gap'
Flames of War Now Engulfing The African Nations Comprising Prophetic Supernations #7 and #8
"Pentagon's New Map Strategy Working!
Libya
PM Cameron invites rebels to open formal office in London
Libyan Rebels Claim Control of Misrata Airport
Geography thwarts Gaddafi on Libya's western front
Senator John Kerry seeks fund transfer to Libya opposition
Syria
19 Reported Killed in Anti-Government Protests in Syria
SYRIA: Videos show large student protest in Aleppo, the second largest city
Ban urges Syria to stop arrests, allow UN to assess situation
China calls on world not to interfere in Syria
Jordan voices supports for Syrian president
Bahrain
Bahrain military chief says Gulf reinforcements to remain after emergency rule lifted
In Bahrain, a candlelight vigil can land you in jail
Bahrain oil company fires almost 300 over anti-government protests
Iraq
Iraqi leader hints at longer US role: PM Maliki says choice needs consensus
Iraq FM: US should leave by end of 2011
Iraqi lawmaker escapes assasination attempt
Navy researcher links toxins in war-zone dust to ailments: Depleted Uranium - in Iraq, Afghanistan and Kuwait
Miscellaneous
British PM Cameron: begin troop withdrawal from Afghanistan now
NATO, Afghan Operation Kills Girl, Policeman
US Drone Strike in Pakistan Kills 5 Militants
Yemeni forces kill 10, hurt hundreds
Ugandan Opposition Leader Returns Home
Ugandan president sworn in as thousands welcome rival
UN Security Council Urges Somalia To Resolve Political Crisis
Zimbabwes's constitution reform program in disarray as president's party demands 2011 poll
Supernation #9 Forming - ASEAN
ASEAN Summit Highlights Economic Gains, Political Growing Pains
'Geopolitics' and its new meaning in ASEAN
Thai Defence Minister to join ASEAN Defence Ministers' Meeting in Indonesia
ASEAN members agree on manpower management cooperation
---
Who Cares If Hamas Recognizes Israel?
Celebrating interdependence on Israel's Independence Day
Center-right MEPs come out against new Gaza flotilla
Israel's Security Elite Joins the Opposition
Israeli rights group says Israel exploiting Jordan Valley
Israel's Arab Spring Dilemma: Arab Viewpoint
---
Thousands Sleep Outside After Deadly Earthquakes in Spain
Italians evacuate Rome over 'big one' fears
---
Liberals in southern Arizona seek to form new state
---
In Texas schools, a picture's worth 1,000 calories: Smile, schoolchildren. You're on calorie camera
---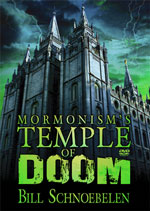 DVD
2012 Election News
The 2012 Race: A Tale of Two Mormons - Growing acceptance of the Church of Latter-day Saints
GOP 2012 Field Taking Shape With Gingrich Bid
GOP Donors Practice Patience Before Committing To Candidates
President Obama way up over Mike Huckabee, Mitt Romney
Obama Gets Massive 13 Point Bounce From Contrived Bin Laden Raid
Activist: Syrian tanks shell homes
Senator John Kerry heads for Pakistan to soothe fury
British Police buy software to map suspects' digital movements
Navy Reverses Stance Allowing Gay Marriage
Amtrak Backs Schumer Proposal For "No Ride List"
Obama's broken immigration promises
Kenya investigated Obama 'African birth'
---
NOTE: News continues after Rapture advertisement
---
Is The End Nigh? We'll Know Soon Enough - May 21, 2011
"Preacher Harold Camping Sets His Rapture Date of May 21, 2011"
Another false religious teacher, another false date of the Rapture, and another black mark against genuine Christians and their beloved Bible! You can mark this date on your calendar as THE one date the Rapture will NOT occur. https://www.cuttingedge.org/news/n2418.cfm
Rapture! Are Your Lamps Full of Oil?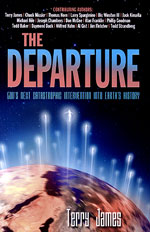 "The Departure"
"God's Next Catastrophic Intervention Into Earth's History"
As the world races toward its momentous end-times encounter with God, cascading fulfillment of Bible Prophecy clearly points to the catching away of the saints -- an event popularly known as the Rapture of the Church. Specific circumstances, which were prophesied to occur in the days just before this Departure, would appear as signs of the nearing moment.
NOTE: We do not agree with every author on every point in this book, as some of the authors do not possess the unique Cutting Edge Worldview. However, this book does contain some really good information and we expect that you will read like the 'Noble Bereans' of Paul's day! Compare what you read with Scripture 'to see if these things are true'. https://www.cuttingedge.org/detail.cfm?ID=2325
Pastor Hoggard DVD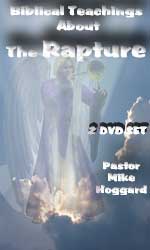 "Biblical Teachings About The Rapture"
At long last! Rapture teaching that is squarely based upon the Bible.
Did you know that the Rapture is not just New Testament doctrine, but is visible in the Old Testament?
Some say the Rapture is the first event on God's prophetic calendar, but do the Scriptures foretell that an extremely significant event will occur BEFORE the Rapture?
Finally, discover why God used the symbolism of a whirlwind when He translated the Prophet Elijah!
This study of the Rapture is the most interesting and decidedly unique you have ever seen Now you can Biblically answer critics of the glorious Rapture of the Christian Church - https://www.cuttingedge.org/detail.cfm?ID=1916
---
The World Is On Fire In The 'Non-Integrating Gap'
Flames of War Now Engulfing The African Nations Comprising Prophetic Supernations #7 and #8
"Pentagon's New Map Strategy Working!
Syrian tanks 'shell district of Homs'
Why Has the U.S. Been So Soft on Syria Assad?
UN chief calls for ceasefire in Libya
Schoolgirls targeted in Bahrain raids
GCC leaders urge Yemenis to sign reconciliation pact
Yemeni security forces fire on protesters; 2 dead
West 'will not abandon Afghanistan': British Commander
Iraqi PM seeks political support to keep US troops
Uganda's "Kill the Gays" Bill On Track for Passage
Ivory Coast: Pro-Gbagbo militia 'massacred civilians'
Lessons from Libya and Ivory Coast
Ivory Coast ports get back to business, but slowly
Nigeria's Government Condemns CPC's Justification of Post Elections Riots
Nigeria's Central Banker Wants Spending Restrained
Zimbabwe: How to Turn 100 Trillion Dollars Into Five and Feel Good About It
Zimbabwe Constitutional Process Stalls
ASEAN Summit Highlights Economic Gains, Political Growing Pains
Conflict and Controversy Overshadow Unity at ASEAN Summit
ASEAN summit fails to resolve Thai-Cambodia conflict
Indonesia Seeks Larger Role in ASEAN
Thai lawmaker shot, fueling election violence fear
More than 2,000 jailed by Bangladesh mutiny courts
---
Obama dismayed as India rejects $10 billion U.S. arms deal
---
22 quakes hit Italy, but none in Rome despite myth
---
Senate Dems seek to end tax breaks for Big Oil
China eases trade rules, allows US fund sales
Volkswagen to make electric cars in China
Takeover deals support sentiment in world markets
Greece to conduct bold sell-offs in return for aid
Oil Trades Near One-Week High as Mississippi Floods Counter China Concerns
---
Japan emperor visits nuclear evacuees
Japan nuclear power expansion plans abandoned: Renewables will become a key part of energy policy
Japan to Oversee TEPCO After Nuclear Crisis
---
Hamas accepts 1967 borders, but will never recognize Israel
World Jews Celebrate Israel's Birthday
Two million Israelis hit the trails for Independence Day
Israel at 63: An 'Export Superpower'
Glenn Beck Visits Temple Mount: "Israel is being set up"
EU Lawmakers Pledge to Violate Israeli Law, Join Gaza Flotilla
Why Should Israel Make Peace With Failed States?
Netanyahu waited too long to strike Iran: PM makes 'hollow threats'
Ex Mossad Chief: Israel Attacking Iran Would Be Absolute Stupidity
---
Memphis Spared Mississippi Flood Waters as Defenses Hold
---
Did Republicans Drink the Ryan Kool-Aid? Debate Settled
---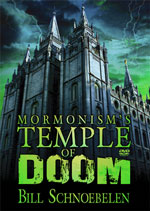 DVD
2012 Election News
Defending Romneycare (Because Romney Won't Do It)
Romney's First Big 2012 Moment: A Health Care Speech
Romney shifts campaign into high gear
Will Mormon on Mormon, Hunstman v. Romney Primary Save the GOP from the Religious Right?
Conservatives' plea: Let's all support Pawlenty now
Sarah Palin still in third place in potential 2012 GOP match-up
Palin's Lack Of Expertise Slowly Dawns On Her Defenders
Reality Check: The President's Power To Execute Citizens
Internal Passport: Terror Alert Overload Leads To Call For "No Ride List"
Get Ready: The Last Pleasant Way To Travel Is About To Be Hell
Investigation: Search and Seizure - Family found out the hard way "what" federal officers are allowed to do
Cheney: Obama should reinstate waterboarding torture program
New High Tech Taser being used in Polk County, Florida
Florida Legislature Refuses to Limit Mercury in Vaccines
While Sunni Bahrain demolishes Shi'ite mosques, U.S. stays silent
US-Pakistan marriage on the rocks?
---
Poll Reveals 90% Mistrust Bin Laden Assassination Story
The Osama Deception: James Corbett breaks down the Osama raid hoax
Hasidic Jewish Newspaper Photoshops Hillary Clinton from Situation Room Photo
10 Facts That Prove The Bin Laden Fable Is a Contrived Hoax
Best iFixit teardown ever: FBI tracking bug
TSA agents patting down little baby in airport!
Four detained after videotaping Denver Iinternational Airport security checkpoint
---
Northrop secretly develops small spy plane in San Diego
---
The World Is On Fire In The 'Non-Integrating Gap'
Flames of War Now Engulfing The African Nations Comprising Prophetic Supernations #7 and #8
"Pentagon's New Map Strategy Working!
Libya
NATO Bombs Tripoli, Combat Stirs Libyan East Front
Shortages in Tripoli, Misurata as Stalemate Drags On
With Help From NATO, Libyan Rebels Gain Ground
NATO whittles down Qaddafi's strength but displays European weakness
Who's in charge? Sorting out Libya's rebel armies
Labour peer Lord Ahmed on 'peace mission' to Gaddafi
Syria
Syria Proclaims It Now Has Upper Hand Over Uprising
Syria arrests hundreds more in crackdown on dissidents
Iran's Ahmadinejad says Syria needs no foreign intervention
U.S. ambassador warns Syria: stop aid to Hezbollah
Miscellaneous
Bahrain, a kingdom of ominous silence
As Bahrain's Abuses Grow, U.S. Stays on Sidelines
Bahrain's King Announces End To 'State of National Safety' In June
Govt offices vandalised by saboteurs in Oman
EU companies advised to use ASEAN as a production base
Rapid capital market development in ASEAN
ASEAN Transformation A Continuing Process
US may shift attention to Asia in security matters
Thailand, Cambodia Seek Roadmap To Withdraw Troops From Disputed Border
---
Israel will be the great loser in a democratic Arab world
Arab League Chief: Hamas not a terror group
Egyptians making Israel nervous
Iran says talks to reestablish diplomatic ties with Egypt underway
Egyptians Plan March to Gaza: Anti Israel Actions
Obama sends Israel Independence Day greetings
Israel's leaders praise troops on Independence Day: Country's 63rd Independence Day
Israel Commits $1 Billion To Its "Iron Dome" Missile Defense System
France Adds Funds for Palestinian Authority Unity Gov't
Gaza flotilla scheduled for late June
---
Iran's Bushehr Nuke Plant in Action
---
Tea partiers issue warning to House 'RINOs': 'We're deeply disappointed ... Boehner has been a surrenderist'
Tea Party favorite breaks with GOP on healthcare repeal votes
Wait for doctors visit as long as 48 days in Massachusetts
Fight Over Obama Health-Care Law Reaches U.S. Appeals Court
Key arguments set on Washington takeover of your life: Affirmation of Obamacare means 'federal power is unlimited'
---
Bombshell: U.S. government questioned Obama citizenship
---
Stocks, U.S. Futures Rise; Greek Bonds Gain on Debt Optimism
Bernanke's QE2 Averts Deflation, Spurs Rally, Expands Credit
U.S. 'Underwater' Homeowners Rise to 28 Percent
---
Mississippi Flooding Threatens Crops, Oil Refineries and Homes
---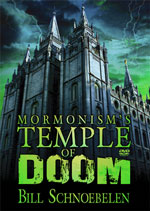 DVD
2012 Election News
2012: Raising Cain - Mitt Romney will speak at the Faith and Freedom Conference and Strategy Briefing on June 3 in DC.
Wealthier Republicans prefer Mitt Romney in 2012
Romney, Huntsman Show Mormons Gaining in Importance for 2012
Republicans Rule Out Tax Increases in Debate Over Debt Cap
Republicans still yearning for white knight
Tea partiers issue warning to House 'RINOs': 'We're deeply disappointed ... Boehner has been a surrenderist'
Don't count the Tea Party out of 2012
Osama Bin Laden Pronounced Dead…For the Ninth Time
US-Pakistan relations: Dead and buried?
Bin Laden Photo's Released: Why Does He Look Better Than He Did In 2001?
Summer war in the Middle East?
Japan's Chubu Agrees to Idle Nuclear Plant
Barak: We can't have it both ways with Palestinian unity
Ahmadinejad allies charged with sorcery
British protester to sue police over secret surveillance
U.S. Adds 244,000 Jobs in April, but Unemployment Rises
Obama Administration floats draft plan to tax cars by the mile
---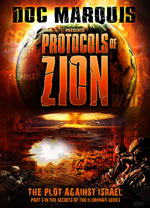 DVD
Bin Laden In The News
Osama Bin Laden Pronounced Dead…For the Ninth Time
Evidence at bin Laden's home raises nuclear concerns
Desperately seeking the CIA's secret house
Bin Laden Hoax….The Rest Of The Story
Pakistan PM to address bin Laden debacle
Pakistani Media Reportedly Reveals CIA Chief
---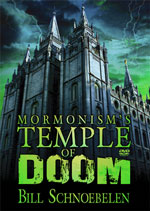 DVD
2012 Election News
Being Mormon: Does it matter in public eye?
Huntsman Touts Exceptionalism, And A Different Approach
Jon Huntsman Positions Himself As 2012's 'Cool' Candidate, Defends Obama Administration Role
Huntsman Kicks 2012 Campaign Into High Gear
Jon Huntsman - The Arrogant Media's Favorite Presidential Candidate
2 New Polls Show Romney Leading in New Hampshire
Indecision for the GOP's Deep-Pocketed Donors
Big-name candidates absent from first Republican debate
What if the 2012 Republican field is set?
Gay donors fuel Obama's 2012 campaign
---
Mass Arrests, Tear Gas, Sound Weapons used Against Western Illinois University Students
Is Your Cell Phone Violating Your Rights?
---
The World Is On Fire In The 'Non-Integrating Gap'
Flames of War Now Engulfing The African Nations Comprising Prophetic Supernations #7 and #8
"Pentagon's New Map Strategy Working!
'Least developed countries' pose the next big globalisation challenge
Libya
NATO chief urges political solution as fighting rages in Libya
Inegma chief warns of consequences of NATO failure in Libya
Supplies running low in besieged Libyan rebel city
Libya Tribal Appeal to Rebels Falls Flat
Syria
The Battle for Syria: Making Sense of the Syrian Crisis
Unholy Alliance: How Syria is Bringing Israel, Iran, and Saudi Arabia Together
Syria blames 'armed gangs' for bus ambush
More deaths on Syria's 'day of defiance'
Miscellaneous
Yemen security forces fire on protesters again
Tunisian PM hints at election delay
Bahraini King Orders June Lifting of State of Emergency
Ruling Sunnis detain Shiite schoolgirls, teachers in Bahrain
---
Unholy Alliance: How Syria is Bringing Israel, Iran, and Saudi Arabia Together
Peres: Abbas still a peace partner with Israel
Israel and the Bin Laden assassination
The Jewish Palate: The miracle of Israel
Israel to invest $1 billion in Iron Dome anti-missile defense system
Israel's former spy chief says Iran strike would be 'stupid'
Israel's population reaches 7.7 million
Outgoing Arab League chief Moussa vows tough Israel policy if elected Egyptian president
Jordan to Soon Sever Ties with Israel
Taliban: Bin Laden's death reinvigorates war against U.S.
Obama Tells Bin Laden assault team: 'Job well done'
Why Obama should not have killed Osama or buried his body at sea: African viewpoint
Thai, Cambodian PMs agree to meet at ASEAN summit --- Nation #9
Syrian tanks enter coastal town in new crackdown
---
Residents brace for more flooding as Mississippi River swells
Memphis Residents Warned: Flee the Flood
---
The World Is On Fire In The 'Non-Integrating Gap'
Flames of War Now Engulfing The African Nations Comprising Prophetic Supernations #7 and #8
"Pentagon's New Map Strategy Working!
'Least developed countries' pose the next big globalisation challenge
Libya
U.K., France vow to increase pressure on Qadhafi
Gaddafi forces, rebels clash near Tunisia border
Libya rebels want Qadhafi 'propaganda' TV silenced
Obstacles Loom on Path to Funding Libyans
Libyan rebels reject Turkey's revised road map
Afghanistan/Iraq
Taliban gunmen attack government buildings in key southern city in Afghanistan
Taliban claim responsibility for all-out Kandahar assault on government buildings
Afghan Taliban Launches Coordinated Attacks in Kandahar
Suicide Bomber rams Iraq police station, kills 20
Iraqis Protest outside MKO's Training Camp in Iraq - anti-Iran terrorist Camp Ashraf, called for the expulsion of the terrorist group
Six dead in attack on Iraq foreign exchange shops
Why Kirkuk is so important to Kurds and Kurdistan
Pakistan
Gunmen kill eight people at Pakistan cricket match
Prove your commitment, show concrete actions, U.S. tells Pakistan
ISI chief on 'critical' U.S. mission to explain Pakistani position on death of bin Laden
Miscellaneous
Now bin Laden's dead, does that make Yemen the key al Qaeda hub?
'Qaeda' cleric Awlaqi escapes Yemen drone attack
Yemen's President Saleh vows to resist 'outlaw' protesters
Concerns About Food Security Grow In Yemen Amid Escalating Protests
In Syria and Yemen tens of thousands of people hold rallies for democratic rights
Syrian Forces Re-Enter City of Banias
One in three Africans is now middle class
Ivory Coast's Ouattara sworn in as new President at tense ceremony
Ivory Coast Banks Face Money Issues as Branches Stay Closed
Randgold Optimistic on Ivory Coast Prospects
Will bandages mend broken ties in the Democratic Republic of the Congo?
16 killed in Christian village in northern Nigeria
Nigeria's Christians fear backlash after bin Laden's death
U.N. warns about standoff in oil-rich Sudan region: North/South governments gearing up for permanent separation in July
Uganda protests 'only the beginning,' leader says
Protection fees, stolen ammo extend Somalia's war
Five more feared dead in Turkana as Kenya protests to Ethiopia
ASEAN Summit Opens in Indonesia : 7-8 May 2011
ASEAN Can Shape Global Developments
Southeast Asian Countries Promise Integration at Asean Summit
Asean+3 Studying Possible Common Currency For Region
Philipine Government calls for peace, stability, and economic competitiveness in ASEAN meeting
Thai-Cambodian border conflict clouds ASEAN summit
Indonesia Trade Minister Wants EU Expertise For Certification In Asean
Vietnam Signs Pact For $1.38 Billion Loans From Asian Development Bank
---
Hamas signed unity pact from position of weakness: Minister Ya'alon
Hamas Leader Nods to New Partners
Prominent Israelis Criticize Netanyahu
Clinton refuses to rule out talks with PA unity government
Netanyahu: Sarkozy Wants PA to Recognize Israel as Jewish
Protest at Cairo embassy calls for intifada against Israel
Jordan's Abdullah II Backs Fatah-Hamas Unity Deal
Jordan to Soon Sever Ties with Israel
Qatar offering Israel gas "for an unlimited period of time and below market prices"
---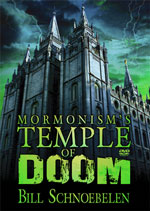 DVD
2012 Election News
2012 GOP Rivals Slam Obama In First Debate
Analyzing the 2012 GOP Field – Palin, Trump, Romney, Huckabee on top
When it comes to Romney, Pawlenty still using kid gloves
Democrat Party
Bin Laden Death Bolsters Obama, Highlights 2012 GOP Field's Scant Foreign Policy Experience
Largest US labor union poised to back Obama 2012: National Education Association
Jobs Crisis a Trap for Obama in 2012
Time to hold Obama accountable in 2012
Obama's 2012 Bid Depends on GOP Platform: If the 2012 election is about domestic issues, Obama loses. If it is about foreign affairs, Obama will win
---
Republican leaders blast disclosure order as 'blatant' assault on free speech
---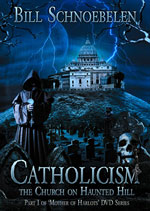 DVD
Catholic Sex Abuse News
Ottawa priest served jail time for abusing young girls
Roman Catholic Diocese of La Crosse wants sex abuse case dismissed
Sex abuse claims bankrupt Catholic order
Breaking "The Silence" of Catholic Sex Abuse in Alaska Villages
Cleats for sex offer alleged: Archbishop John Carroll Catholic High School athletic director
Roman Catholic Bishop Raymond Lahey pleads guilty to child-porn charge
Powerful new legal tool for clergy sex abuse victims
---
Thousands rally in Japan against nuclear power
Jordan to Soon Sever Ties with Israel
Frontline Taliban promise revenge attacks after bin Laden
'Deathers' take over where 'birthers' left off
White House alters narrative of bin Laden raid
ASEAN Summit To Begin: Nation #9
U.S. oil dips below $97 barrel
Obama visits Ground Zero to honor 9/11 victims
Workers Enter Fukushima Nuclear Reactor For 1st Time Since Crisis
Brazil's high court orders same-sex civil unions recognized
---
Pakistan threatens U.S. to end cooperation if more unilateral attack like the killing of Osama bin Laden
Bin Laden killing highlights perils deep inside Pakistan
Feds Issue Terror Advisory Based on Info Allegedly Found at Osama's House
Obama reserves right to act again in Pakistan
What Is The Agenda Behind The Bin Laden Fable? Government's bin Laden story was so poorly crafted that it did not last 48 hours before being fundamentally altered
---
The World Is On Fire In The 'Non-Integrating Gap'
Flames of War Now Engulfing The African Nations Comprising Prophetic Supernations #7 and #8
Arab summit postponed to March 2012
Syria
Israel, Iran on Guard in Case Syria Falls
Is This the End of the Assad Dynasty?
Clinton Urges World Reaction to Syria's 'Brutal' Crackdown
Syrian forces prepare for 'day of defiance'
Iran Charges: U.S. plots to divide Syrians
Libya
NATO discusses ground operation, Libya promises hell
Opposition outline post-Gaddafi 'road map'
Rome Libya talks end with unity show, but limited progress on key issues
France expels 14 Libyan diplomats loyal to Gadhafi
Migrants risk lives to reach, escape Libya
Men search shattered Libyan city for unburied dead
686,000 Libya refugees flee to Egypt, Tunisia
US Seeks to Unlock Frozen Assets for Libyan Rebels
Yemen
President Saleh refuses to sign exit deal
GCC-backed Yemen deal 'postponed'
Yemeni opposition rejects Saleh stance on handover
Miscellaneous
Supernation #8 Forming -- Tropical Africa
Ivory Coast: Bloody Peace
Ivory Coast New President Swearing In Friday
Travelling down Ivory Coast's "road of death"
Ivory Coast: Cocoa Price Set to Fall
Miscellaneous
Gabon seeks to try 'false president' for treason
Bin Laden's death provokes caution over French hostages in Niger
Canada frustrated by Niger during search for kidnapped diplomats Fowler and Guay
Nigeria's Ruling Party Still Strong in Oil-Rich Niger Delta
If Guinea can pull off free and fair elections this weekend ...
25 Killed In Ethnic Violence in Guinea
US Sees Dangerous Standoff in Sudan's Border Region
Rwandan Genocide Suspect Arrested in Norway
Zimbabwe: Never interrupt your enemy when he is making a mistake
Zimbabwe Unity Gov't, Election Talks Resume in Cape Town, South Africa
Supernation #9 Forming - ASEAN
Process Needed to Decide Myanmar's Chair of ASEAN by 2014
ASEAN adrift in Thai-Cambodian conflict
Thai FM to Discuss Border Row with Cambodia at ASEAN Summit
Thai PM to Request King to Dissolve Parliament
ASEAN, WHO gear up for region-wide dengue action
Thailand's Exhibitions Industry opens the door to ASEAN business opportunities
---
Egypt's new diplomacy worries Washington
Netanyahu's Israel is fleeing the peace it once pursued
Hamas must reform if US to talk with Palestinian gov't: Hillary Clinton
Worldwide just-peace action on Israel and Palestine announced
Israel's PM Wraps Up Talks in Europe on Peace Process
Garmany's Merkel calls for quick restart of Middle East peace process
Republicans discuss Israel in 1st debate
Commentary: Why retraction of the Goldstone Report is important
New Israeli ID cards to commemorate Holocaust dead
Israel moving forward with sixth German submarine: Nuclear cruise missile capable
---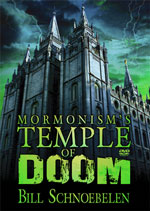 DVD
2012 Election News
Romney has commanding lead in new 2012 N.H. poll
N.H. - Scammans back Romney; Obama sheds 'Jimmy Carter' label
Huntsman edges closer to 2012 White House run
Obama adviser skeptical of Huntsman candidacy
Does Jon Huntsman Stand A Snowball's Chance In Hell?
What to watch for in the GOP 2012 presidential debate: Held in Greenville, S.C.
Liberals and David Koch Agree: Trump's Presidential Bid Is a Stunt
Obama's Teleprompter Coach Earns $100,000 - Outsider hired for Obama speeches
---
Big Brother Gov't Seeks to Tax and Track All Drivers
Britain's PM Cameron Warns Israel: Join talks or I may support Palestinian independence declaration
Clinton calls on Gadhafi to 'leave power'
Obama rejects releasing bin Laden death photo
Fears bin Laden killing may spark reprisals
Police State Expands On Bin Laden Death Hype
Workers enter Japan's stricken nuclear reactor building
Israel's PM Netanyahu rejects Palestinian unity deal
Israeli Defense Minister Barak: Iran won't use nuclear bomb against Israel
Apple corrects location tracking 'bug'
---
The World Is On Fire In The 'Non-Integrating Gap'
Flames of War Now Engulfing The African Nations Comprising Prophetic Supernations #7 and #8
Libya
International Criminal Court To Charge Three With War Crimes In Libya
Italy hosts Libya coalition talks
Rome: International group discusses funding for rebels
Foreign medics face siege in Libyan town
Qaddafi's Forces Bombard Rebel Cities as Allies Seek Next Steps
NATO fighter jets continue bombing of Tripoli
Turkey Urges Gadhafi To Leave Libya
Iraq
Eight Years, One New President Later, Mission Still Not Accomplished in Iraq
What was Really Accomplished with the War in Iraq?
21 Policemen killed in Iraq suicide bombing
Pakistan's Musharraf argued against 'premature' withdrawal of U.S. troops in Iraq
Boehner says small US military force should remain in Iraq beyond end of year
Miscellaneous
Syrian troops 'begin withdrawal' from Deraa
Syria: Raid in Damascus suburb as crackdown defied
Pakistanis have been shocked into silence by the killing of Osama Bin Laden
Get out of Iraq, and get Afghanistan right: Former Indian High Commissioner in Pakistan told U.S. counter-terrorism official
Yemeni officials say suspected US drone missile attack kills 2 al-Qaida militants in south province
Yemen's Qaeda vows to avenge bin Laden
UN rights chief slams Bahrain military trials
Bahrain: Arbitrary Arrests Escalate
Bahrain limping back to normal after unrest
---
GM's Q1 profit to more than double
Oil hovers above $109 in Asia as traders eye signs US economic growth slowing
Forget About Wind & Solar – Natural Gas Is Our Energy Future: Policy Expert
---
Israeli Defense Minister Barak: Iran won't use nuclear bomb against Israel
Britain's PM Cameron Warns Israel: Join talks or I may support Palestinian independence declaration
French President Sarkozy to seek recognition of Palestinian state if peace talks don't restart by September
Shin Bet Intelligence Director Diskin Plays Down PA Unity, Unilateral Moves
Hamas and Fatah may have reunited, but their work is just beginning
Jerusalem's mayor says the holy city cannot be divided and will stay Israeli
Killing Terror Leaders: Israel's Experience
---
White House alters narrative of bin Laden raid: Factual errors over bin Laden operation forces White House to double back and fix their story
---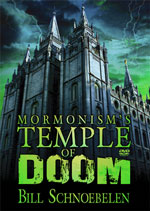 DVD
2012 Election News
Huckabee, Huntsman Edge Closer to Entering the 2012 Race
GOP Hopefuls Get Ready to Rumble in First 2012 Presidential Debate
Marquee 2012 Republicans skipping Thursday's S.C debate
Poll shows bad signs for Trump, Palin, other potential 2012 GOP candidates: Romney emerged as the leading candidate among them all
Poll: Mitt Romney tops the field in New Hampshire
Romney the choice for GOP in 2012
Does Osama bin Laden's death make President Obama invincible?
Palestinian leaders in Cairo for unity deal
Israel's increasing vulnerability: CFR's John Bolton
Osama bin Laden killing gives Obama quick but limited ratings boost
Israel Ponders Obama-Style Assassin Missions
Can you spell "cover-up"? Osama Bin Laden Has Been (Quickly) Buried At Sea
Fears General Petraeus will 'militarise' CIA
U.S. leverage to crimp Iranian oil exports fades
Indiana sets stage for clash with Obama administration over abortion
---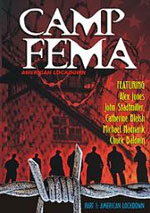 DVD
Terrorism Key To Imposing Dictatorship
CIA Employs Theatrics to Heighten Drama in Osama Murder Photo Release
Forget Pakistan, US Knew Bin Laden's Location All Along: And let him escape everytime
Widely distributed death photo of Osama bin Laden is fake
White House holds off on releasing Osama bin Laden death photos
C.Edge Archives: "Did US Intelligence 'Resurrect A Dead Terrorist So They Could Claim A 'Major Victory'?
Bin Laden Raid Revives Debate on Value of Torture
Dalai Lama suggests Osama bin Laden's death was justified
New York City Tightens Security After bin Laden Death
---
Abbas Aide: Hamas doesn't have to recognize Israel
Zahar: Hamas will never recognize Israel
Minister Edelstein Charges: Arab MKs are in favor of Israel's destruction
Egypt forms committee to help implement Palestinian deal
Israel Keeps Eye on Rising Egyptian Threat
Fayyad Tells Europeans Israel Should Release Withheld PA Money
IDF General Galant: ME revolutions not a positive development for Israel
---
The World Is On Fire In The 'Non-Integrating Gap'
Flames of War Now Engulfing The African Nations Comprising Prophetic Supernations #7 and #8
Libya
Turks Plan to Unveil in Rome Cease-Fire Plan to End Libya Strife
Rome meeting seeks to plan Libya's transition: A political transition plan to be implemented after the departure or ousting of Libyan leader Muammar Gaddaf
Chief Prosecutor of the International Criminal Court to report findings in Libya war crimes probe
Libya Intervention Not Aimed at Killing Qaddafi: France
UN: Libyan refugee crisis worsening
Doubt cast on Gaddafi son death claim
Yemen
GCC awaits Saleh signal from President Saleh to revive Yemen plan
Russian Delegation Attempts Intervention in Yemen Crisis
Yemen women rally in support of President Saleh
Miscellaneous
Bahrain arrests doctors, nurses: Medical personnel to be tried after treating protesters
U.S. "on track" to withdraw from Afghanistan: White House
6 militants killed, 10 civilians injured in Afghanistan
Syria Widens Crackdown, Arresting Hundreds
Leaders of Libya, Syria, Yemen, Bahrain criticized as 'press predators'
Oman to decentralise power, implement reforms
Nigerian parliament to check political violence
Nigeria's Access Bank remodels Ivory Coast business
Fighting erupts in Ivory Coast over last pocket of resistance
North, south Sudan forces clash in Abyei
Mozambican president invited to independence celebrations of southern Sudan
Oil-Rich Sudan State of Southern Kordofan Votes Amid Violence
South Sudan Renegade Gabriel Tanginye under house arrest
Supernation #9 - ASEAN - Forming
Asean+3 Studying Possible Common Currency For Region
ASEAN begins accepting rule of law despite conflicts
Indonesia actively preparing for the 18th ASEAN summit
Japan's Noda: Want Next ASEAN+3 Deputies Meet In Quake-Hit Sendai
Activists criticize ASEAN's industrial, nuclear ambitions
Central bankers to join ASEAN-plus-3 from next year
Thai-Cambodian border clash an 'embarrassment for ASEAN'
Thai troops station at Thai-Cambodia border: Thai Army chief
---
World population expected to reach 10.1 billion in 2100
---
Harper's Conservatives win first majority government in Canada
---
Oil prices stable, close to $124
Chrysler April sale jumps 22% on strong truck, car sales
U.S. planned layoffs ease in April
Mortgage applications rose last week
---
Bush declines Obama invitation to attend an observance at Ground Zero
Hamas to honor truce with Israel in new government
Global Press Freedom at Lowest Level in More Than Decade
Libyan Rebel: Osama bin Laden's death won't stop jihadist flow
Iran: Foreign troops should leave region after Bin Laden's death
Japan's nuclear energy debate: Some see spur for a renewable revolution
Iran says Israeli jets preparing to strike
Is Wall Street Ripe For Profit Taking?
---
The World Is On Fire In The 'Non-Integrating Gap'
Flames of War Now Engulfing The African Nations Comprising Prophetic Supernations #7 and #8
Libya
After Bin Laden's Death, Libyans Press For Gaddafi Assassination
Libyan mourners bury 'Gaddafi's son'
Bulgaria's Libya Embassy Evacuated to Tunisian Resort
Turkey Closes Embassy In Libyan Capital
Libyan opposition rejects Gaddafi truce offer
Yemen
Protests spread in Yemen after president balks at signing deal to end spiraling crisis
UAE president, GCC chief meet on Yemen's crisis
One Dead in Yemen; GCC Deal Unravels
Yemen Jews rally in support of President Saleh
Syria
Red Cross Presses for Access to Syria Victims
Syria demands that protesters surrender
Rights Group: Syria arrested 1,000 since Saturday
Hamas Refuses to Take Sides in Syria
Iran FM condemns outsiders' meddling in Syria
Syrian regime could fall but what would it mean?
Miscellaneous
NATO Airstrike Kills 5 Afghan Security Guards
Bahrain arrests 2 former Shiite MPs
Bahrain's only opposition daily to be shut down
---
U.S. Construction Spending Rises More Than Expected In March
ISM Manufacturing Index Indicates Modestly Slower Growth In April
Chrysler Reports First Quarterly Profit Since Emerging From Bankruptcy
---
Deadly Tornado Strikes New Zealand's Largest City
---
Japan suspects radiation leak from fuel rods at plant in Fukui prefecture