Pre-Crime System to Scan Americans For "Malintent"
Typhoon Strengthens, May Hit Fukushima Nuke Plant
Gaddafi to be told to stand down or face Apache attack
Ratko Mladic is fit enough to face trial for Bosnian massacres
Tennessee DUI bill requires police to draw blood in certain cases
---
Euro, Stock Rises on Greek Aid Optimism
Economies Around The World Are Growing More Slowly
---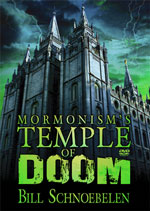 DVD
2012 Election News
Republican Party News
Palin Shakes Up Republican Presidential Field While Keeping Mum on Plans
John McCain Says Palin Can Beat President Obama in 2012
Mitt Romney to Formally Announce 2012 White House Bid
Mitt Romney looks like the one to beat in GOP race
Tim Pawlenty enters 2012 race: how he might win
Republicans brace for tough 2012 fight against Obama in unlikely place — N.C.
Democrat Party News
Surprise Victory in New York Invigorates Democrats Looking to 2012
Voter registration could be key to Obama in 2012
GOP Should Not Count On LGBT Voters In 2012: Gay voters don't want a repeat of Obama, either!
Obama's 2012 campaign makes moves
---
The World Is On Fire In The 'Non-Integrating Gap'
Flames of War Now Engulfing The African Nations Comprising Prophetic Supernations #7 and #8
"Pentagon's New Map Strategy Working!
Libya
Five top generals defect from Qaddafi's army
Zuma can't convince Gaddafi to step down
Western troops seen on the ground in Libya
Libyan Rebel: Offensive Coming Against Qaddafi
Communist Argentinian fights with Libyan rebels
Libyan opposition's treasury almost empty

Afghanistan / Pakistan
Afghan leader warns NATO not to become "occupying force": Raids on Afghan homes in pursuit of insurgents were "not allowed"
Afghan power transition a significant hurdle for US military
Deadly attacks in Afghanistan mark pivotal point: German Editorial
Afghan Central Bank Denies Fault In Banking Crisis
Stirring the hornet's nest in Pakistan's northwest
In Pakistan's Gwadar port, Chinese whispers grow
Yemen
63 killed in police raids on anti-gov't protesters in S Yemen: Doctors report
Yemen Criticizes West as Crisis Deepens
President Saleh will fall: Editorial
Bahrain
U.S. yanks diplomat from Bahrain after he's threatened
35 mosques, 8 Husseiniyahs attacked in Bahrain
UK Trained Forces That Crushed Bahrain Protests
Miscellaneous
Armed residents fight off Syrian government troops
Video of Tortured Boy's Corpse Deepens Anger in Syria
Nigeria
The Mess before Nigeria's Goodluck Jonathan: Will usher in the much needed drive towards fast-paced development
A new dawn for the Nigerian economy: Jonathan to provide "transitional" government
14 killed, 40 injured in Nigeria's Bauchi bomb blast
After Bauchi, another bomb blast in Maiduguri
Sudan
Sudan's warring north and south agree to demilitarised border zone
Thousands flee Sudanese bombing amid food and fuel shortages
High-level talks on Sudan's oil-rich Abyei region fail
Miscellaneous
Zimbabwe youths beat cop to death at rally
Police cry for cop killer's blood: Wants anybody convicted of murder to be executed
---
Oil spill, blast hit crippled Japan nuclear plant
---
Robert Gates travels to Asia with message of continuity
---
West Bank site holy to Jews emerges as flashpoint: Joseph's Tomb
Palestinians prepare for 'Naksa' marches on borders
Majority of both Palestinians and Israeli expect new intifada
Talks only way to Palestinian state: Israel
Harper steers G8 to Israel-friendlier stance
Israel prepping to block next Gaza flotilla
Shunning Hamas not just about Israel
IDF Chief Warns: Israel faces growing range of threats, from 'knife to nuclear'
---
Death Toll From US Tornado Rises to 142
---
Germany's Merkel: German Nuclear Shutdown Could Set Example
Egypt is still run by a military dictatorship
Five areas of Israeli-Palestinian disagreement
Obama expected to name new Joint Chiefs head: Army Gen. Martin Dempsey
Obama: Tornado-Ravaged Joplin, Missouri 'A National Tragedy'
Word of the Decade: 'Unsustainable'
Draconian Anti-Piracy Censorship Bill Passes Senate Committee
Typhoon Strengthens, May Hit Fukushima Nuke Plant
Merkel Coalition to Shut Germany's Nuclear Plants by 2022
---

Antibiotics In Animal Feed Encourage Emergence Of Superbugs - FDA Sued By Health And Consumer Organizations
---
The Gates Farewell Warning: America can be a superpower or a welfare state, but not both
---
Canada Backs Israel's Survival
Turks Sailing for Gaza Chart Collision Course With Israel
Turkey defers naming new ambassador to Israel
Israeli Opinion: Rafah opening good for us
Rafah opening delights Gazans, worries Israel
Senate confirms Shapiro as U.S. ambassador to Israel
Israel chooses negotiations instead of unilateral Palestinian statehood: President Peres
Don't 'delude' Palestinians, Peres tells U.N. official
---
The World Is On Fire In The 'Non-Integrating Gap'
Flames of War Now Engulfing The African Nations Comprising Prophetic Supernations #7 and #8
"Pentagon's New Map Strategy Working!
G-8 Finds $40 Bln for Arab Spring From Development Banks, Aid
Libya
Officials: 11 dead, 160 hurt as Islamic militants fight Yemen troops
Yemeni President Saleh Clings to Power as Allies Desert Him
Yemen's President Saleh will fall: Editorial
Change Appears Inevitable In Syria
Twin suicide bombing in Afghanistan targets foreign workers
Pakistan shuts down U.S. 'intelligence fusion' cells
Nigeria blast kills 15 hours after inauguration
Bomb blast targets Nigerian military patrol
Why Kenya, Uganda Should Shiver Over Sudan's Abyei Crisis
North Sudan Threatens to Occupy 2 More Disputed Regions
UN rights envoy arriving in Sudan tomorrow
Sudan rules out talks with rebel groups over Doha document
Candidate for defense minister escapes bomb attack in northern Iraq
Fort Bragg unit off to Iraq, perhaps for the last time
---
The U.S. Postal Service Nears Collapse
---
Serbs Protest Arrest of Ratko Mladic on Genocide Charges
The Mladic arrest: Justice finally arrives
Lawyer: Mladic won't live to see a trial
Mladic to challenge Hague extradition
---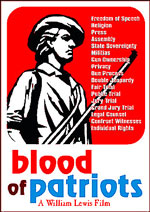 Memorial Day: Remembering the Fallen
Memorial Day's New Younger Generation
Memorial Day 2011: 'It's the least we can do'
Memorial Day 2011: How To Honor Soldiers
California home to more wounded and killed veterans of Iraq and Afghanistan wars than any other state
---
African swine fever may spread to Europe
---
Osama Bin Laden Movie: Film Depicting Raid In The Works
---
Texans Revolt Against TSA Tyranny, Storm Capitol
Britain says Libya war entering new phase
House Votes to Ban Troops for Libya War
Amendment calling for troop drawdown in Afghanistan fails, but close vote
Senior Palestinian Predicts Violence if Statehood Blocked at UN
Utah lawmaker seeks to limit TSA pat-downs
---
The World Is On Fire In The 'Non-Integrating Gap'
Flames of War Now Engulfing The African Nations Comprising Prophetic Supernations #7 and #8
"Pentagon's New Map Strategy Working!
Libya
NATO strikes 1 of Gadhafi's homes in Tripoli
Russia Backs Bid to Oust Gadhafi
Small signs suggest waning support for Gadhafi
Miscellaneous
Clinton concludes Pakistan's trip with mounting pressure
Clinton gets cool reception in Pakistan
Pakistan Taliban claims responsibility for Bajaur blast: Eight killed, 12 wounded
Iraq's Moqtada al-Sadr warns Mehdi Army ready to fight US
Egypt permanently opens Rafah border crossing with Gaza
---
Palestinians have no wish to isolate Israel: Abbas
West Bank land won't give Israel security: Jordan warns
Obama arrives in Warsaw; Polish Jews urge him to support Israel
---
So where's the real birth certificate? A new national eligibility billboard campaign is born

Advice to Israel is recipe for genocide
How President Obama barely beat deadline to sign the Patriot Act extension
Marine never fired on SWAT officers who fatally shot him 22 times
The Lone Star State, a No-Fly Zone?
Republican Lt. Governor Killed TSA Bill For Obama
U.S. High court backs Arizona immigration law
---
Falling Gas Prices Lead To More Travelers This Holiday Weekend
---
Ron Paul: Republic Almost Completely Dead
---
Fukushima Faces 'Massive Problem' From Water
Greenpeace warns of radioactive sea life off Japan
Germany's Merkel urges global nuclear reactor check
---
The World Is On Fire In The 'Non-Integrating Gap'
Flames of War Now Engulfing The African Nations Comprising Prophetic Supernations #7 and #8
"Pentagon's New Map Strategy Working!
Libya
EU welcomes defection of Libyan ambassador
Britain Approves Use of Apache Helicopters for Libya
Qaddafi Shelters in Different Hospital Each Night to Evade NATO
Gaddafi is paranoid and on the run, MI6 tells PM David Cameron
Miscellaneous
Saudi Arabia Scrambles to Limit Region's Upheaval
U.S. House rejects accelerated Afghan withdrawal
Iraq: Thousands Rally Against U.S. Troops
Yemen: Call for 1 million to join march
A new Darfur? 80,000 flee North Sudanese forces
Hillary Clinton pledges US 'commitment' to Pakistan
Clinton calls on Pakistan to do more against militants
---
Freedom of information laws are used to harass scientists: Climate Change scientists complain
---
G8 Summit kicks off, focusing on nuclear safety, Arab situation
G8 summit not a place to discuss IMF successor: Sarkozy
G-8 leaders pledge support, $20B to Arab Spring
Russia's Medvedev clinches warship deal with France, but looks isolated on G8 issues
---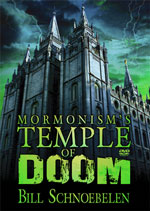 DVD
2012 Election News
Republican Party News
Sarah Palin Tour Hints At Presidential Bid
Mitt Romney, Sarah Palin may cross paths in N.H.
Romney - Palin lead smaller 2012 Republican field
Romney Is The Guy To Beat In GOP Race
Mitt Romney Announces 2012 Presidential Run
Why the GOP field for 2012 may be stronger than you think
Democrat Party News
Jon Huntsman says President Obama may have played politics with China post
Gay/Lesbian Human Rights Campaign endorses Obama for Election 2012: "Because of what the president accomplished for the LGBT community during his nearly two-and-a-half years in office"
Democrats See Revived Political Prospects for 2012 Elections
---
Authorities to release new list of missing in tornado-ravaged Joplin: List now down to 232
---
Reid, Berkley part ways with President over Israel
What Obama did to Israel: Editorial
Israel suffers the real plight: Editorial
Wrong for Obama to betray Israel: Editorial
DNC chair argues Obama isn't losing support of Jewish voters
Netanyahu's U.S. trip helps strengthen hardline coalition in Israel
Israeli President Peres Held Secret Meeting with Abbas
Israel fears terrorists will exploit reopened Rafah border crossing
Turkish FM renews warning to Israel for planned Gaza flotilla
---
Gay Congressman Barney Frank knocked on his Fannie
---
Bosnian Serb war crimes fugitive Mladic captured in Serbia
Bosnian presidency member: Serbia always knew Mladic's location
---
North Korea's Kim Jong Il calls for early resumption of Korean nuclear talks
There's a Secret Patriot Act, Senator Says
Arab uprisings top agenda as Obama attends G-8
Obama urges Europe NOT to support Palestine's U.N. statehood bid
U.S. Tornado Season Close to Being Deadliest on Record
US files lawsuit against oil traders for 2008 price manipulation
Fukushima May Become Graveyard for Radioactive Waste
---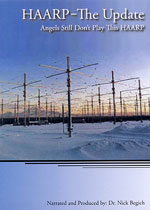 DVD
Deadly Weather News
Tornado Watch: Violent storm moves through Oklahoma
Search For Tornado's Missing Finds Few Amid Debris
Tornado tears across Southern Indiana
Tornado victims often uninsured
New Headline News Article
Japan's Industrial Base and America's Heartland Are Under Attack, Being Devastated By Unprecedented Devastation From Tornadoes, Earthquakes And Floods
Who has declared war on us, using weather as their weapon?
Perhaps it is time to take Defense Secretary William Cohen seriously when he revealed in 1997 that scientists control weather, set off volcanoes and earthquakes remotely through electromagnetic waves
---
Texas Legislature, Federal Government Clash Over Airport Pat-Down Bill
---
The World Is On Fire In The 'Non-Integrating Gap'
Flames of War Now Engulfing The African Nations Comprising Prophetic Supernations #7 and #8
"Pentagon's New Map Strategy Working!
Libya
Attack Helos in Libya Mean Deadly Days Ahead
Obama warns Gaddafi of "no let up"
After Gaddafi, Libya may see regime collapse
If Gadhafi Falls, Could The Rebels Run Libya?
Obama calls for 'patience and persistence' in Libya. Congress calls foul
Libya Effort Is Called Violation of War Act
House ignores Obama's Libya request to endorse conflict
Overnight NATO strikes kill 19 in Tripoli
Yemen
US watches Yemen chaos with growing concern
Yemen's Defense Ministry: Explosion in a weapons' storage in west Sanaa has killed 28 people
Iran calls for Yemen regime to avoid bloodshed
Miscellaneous
South Sudan's President Calls for International Forces in Disputed Abyei Region
Up to 40,000 south Sudanese flee violence
EU powers ask U.N. Security Council to condemn Syria
Lebanon's Hizbollah leader pledges support for Assad in Syria
US cutting back troops in Pakistan: After Islamabad requested a smaller presence
US lawmakers push to get US out of Afghanistan
---
Report: 'Unacceptable threat' from spent-fuel pools at US nuclear power plants
---
House members side with Netanyahu: Both Democrats and GOP
Palestinian State UN bid: Israel's battle for Europe
Obama: Palestinian UN bid a mistake
Netanyahu's Hard Line Difficult For Obama
Israeli Military Officials fear 'Palestine' declaration will bring boycott
Key Jewish Donor Breaks With Obama
---
Anxious GOP vows to improve Medicare message after NY election loss
---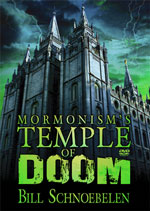 DVD
2012 Election News
Republican Party News
New strategy for Romney in Iowa
Bill Clinton, Mitt Romney and why 1992 matters for 2012
Mitt Romney Starts Off 2012 Strong on the First Coast
Tea party group sets defeating Mitt Romney as top priority for 2012
Tim Pawlenty's Ethanol Stance Boosts Him
Romney, Palin Lead Reduced GOP Field for 2012
Democrat Party News
Election 2012: Why Obama Is A Shoo-In
Will Jewish Americans Still Support Obama in 2012?
Obama gains as Republicans waver
---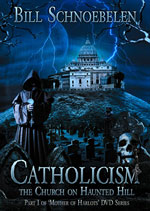 DVD
Catholic Sex Abuse News
Catholic Church sex abuse: Study blames free-love of the 1960s, not celibacy for abuse cases
Archives: CELIBACY IN CATHOLICISM IS NOT THE ISSUE: FORCED CELIBACY IS THE ISSUE!
Critics say U.S. Catholic sex abuse report flawed
Irish Church's Forgotten Victims Take Case to U.N.
Hartford priest investigated for sex abuse: Clergyman has a history of molesting children and lives at a child care center
Many of Germany's Catholic church members leaving, dismayed by sex abuse scandal
Netanyahu's Congress speech raises few hopes
Wall Street Journal: Obama's Peace 'a War Formula'
Did Peter Fonda Commit a Federal Offense by Threatening President Obama?
Congress Set to Renew Patriot Act Spy Provisions
South African President Zuma plans Kadhafi 'exit strategy' talks in Libya
New US sanctions target Iran's refined petroleum imports for first time
TSA launches groping at high school proms, other public places
70,000 more should evacuate after Fukushima
OECD Sees Solid Global Recovery Despite Risks
---
See New Feature On Front Page - New Method of Displaying New and Most Popular Products
---
After Missouri Tornado, Grim Search for 1,500 Missing
New round of deadly tornadoes kills nine in Oklahoma, Kansas and Arkansas
---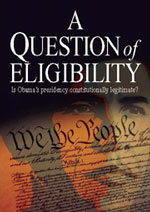 Obama: Destroying The Constitution
Corsi To File Criminal Charges Against White House Over Obama Birth Certificate
Smoking Gun: Gov't moles alerted investigator of planted Obama birth certificate 2 months before release
Trump pumps Corsi for latest on Obama
Now popular Republicans 'not natural-born citizens': Rising stars of GOP in doubt because parents from overseas
---
The World Is On Fire In The 'Non-Integrating Gap'
Flames of War Now Engulfing The African Nations Comprising Prophetic Supernations #7 and #8
"Pentagon's New Map Strategy Working!
Libya
NATO operation in Libya only to oust Gaddafi: Russian NATO envoy, not to fulfill UN resolutions
British attack helicopters to be deployed: Takes allies closer still to a full ground operation
NATO increases strikes in Tripoli, sees no Iraq parallel
US bolsters standing of Libyan rebels
Obama puts Libya on agenda for Cameron talks
Libyan Rebels To Open Representative Office In US
Yemen
Yemen's President Warns of Civil War
Yemen's presidential power: How much longer can Ali Abdullah Saleh retain rule over his country?
Fighting rages on in Yemen capital, 3 soldiers die
Filipino workers told to leave Yemen
Uncertainties overshadow peace prospects in Libya, Syria, Yemen
Miscellaneous
U.S. defense chief says he hopes Iraq will ask for longer U.S. stay
Iraqi forces eye readiness ahead of US pullout
Sudan Divided: Growing unrest ahead of secession, what lies behind the latest violent attacks?
Sudanese president says north Sudan not to allow double nationality
UN helicopters fired on in Abyei, Sudan

---
"Both Parties And The White House Are Advocating A US Default"
Stop Raising the Debt Ceiling: Ron Paul
---
The Changing Face of the Police and the Death of the Fourth Amendment
---
Settlers: We won't live in Palestinian state
Abbas says Netanyahu offers no hope for peace
Israel PM should have said "yes" to Obama: Israeli poll
White House Says Time Has Come for PA 'Good Will'
In America we trust: Jewish editorial
Obama to Israel: Take whatever you want - In his latest speech, Obama's thinly veiled rhetoric proves he will do anything to satisfy his pro-Israel voter base - Arab disappointment
Return Israel to pre-1967 borders? How about returning U.S. to 1844 (or 1802 or 1861) borders?
Syria site bombed by Israel 'was likely nuclear'
US Warns: Hezbollah has more missiles than most states
---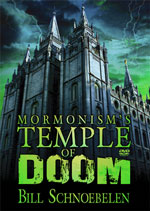 DVD
2012 Election News
Republican Party News
FreedomWorks' Goal: Stop Mitt Romney In 2012
Poll finds Romney as Republican front-runner
First 2012 attack ad assails Romney
Huntsman Looking More like 2012 Contender
Cheer Up, Republicans, the 2012 Field Isn't That Bad
Don't Underestimate Republicans in 2012
Ryan, Gingrich and the GOP Medicare Trap
Democrat Party News
For 2012, it's Obama vs. the Smoothies
Democrat Wins N.Y. G.O.P. Seat; Rebuke Seen to Medicare Overhaul Plan
Chrysler loan repayment gears up 2012 presidential attacks in Ohio: Kicked the Democratic Party's political machine into gear
---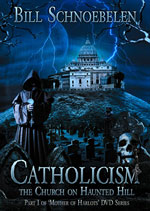 DVD
Catholic Sex Abuse News
Sex abuse survivors say diocese violated court agreement in porn case
Dutch Catholic order hit by pedophile group scandal
Catholic sex absue: 'Blame it on the 60s?' "The Devil Made Me Do It"—NOT
CBS Smacks Catholic Church Over New Clergy Sex Abuse Report
Archived Article: Proofs That The Sexual Sins of Roman Catholicism Existed Long Before The 40 Years Admitted To By Priests of Today - Part 1
Breaking News
Camping: Rapture Rescheduled for October 21
Chrysler repays U.S., Canada $7.6B in government loans
Israel's Netanyahu addresses Congress as an old friend
Today's News
Prophecy Fail: What happens to a doomsday cult when the world doesn't end?
Israeli Netanyahu Says "No" 1967 Borders in Peace Deal
Geography According to Obama: Palestine 1967 Borders Not 1967 Borders
Taliban Raid Raises Concern Over Security of Pakistan's Nukes
NATO Intensifies Attacks on Qaddafi Loyalists
Utah Becomes First State in the Union to Accept Gold and Silver as Currency
---
Icelandic Volcano Grounds 250 Scottish Flights
Official: Ash Will Cancel Up To 500 Flights
---
Supreme Court orders California to release tens of thousands of prison inmates
---
Obama Stops In London On European Trip
---
G-8 likely to review Nuclear Safety Convention at Deauville
UN to study Fukushima aftermath
---
Netanyahu takes Israeli case for peace to Congress
Israel cannot return to pre-1967 boundaries: PM insists
Minister Edelstein: Obama and Netanyahu Have Opposite Starting Points
Hamas Not To Recognise Israel As A State
No Palestinian state without truce with Israel – Russia insists
'Peace Now' Accuses: Netanyahu is Racist Toward Obama
Ahmadinejad Charges: U.S. plotting to sow divisions among Arab states and save Israel
GOP sees Israel as election wedge issue
Obama blueprint blinkered on crucial peace issues: Arab Viewpoint
AIPAC Hits Capitol Hill With Hard Line Message on Palestinian Authority
Speaker Boehner Reaffirms U.S. Support for "Safe and Secure Israel" : Calls for Well-Defined U.S. Nat'l Security Goals
Palestinian Authority PM Fayyad Suffers Heart Attack While in U.S.
---
The World Is On Fire In The 'Non-Integrating Gap'
Flames of War Now Engulfing The African Nations Comprising Prophetic Supernations #7 and #8
"Pentagon's New Map Strategy Working!
Pakistan
Karachi siege exposes Pakistan military's vulnerabilities
Pakistan media ridicules military after attack on naval air base
Taliban deny chief shot dead in Pakistan
Pakistan Offers China A Naval Base on Indian Ocean
Chicago trial could add to U.S.-Pakistan tensions
Libya
Top US Senators Back US Role in Military Campaign Against Libya
Libya: Rebels 'to open office in US' - Jeffrey Feltman
Soldiers in Libya's Army Admit to Systematic Rape Tactics
Obama and Cameron pledge to keep up pressure on Libya
Yemen
Powerful Yemeni tribe turns guns against President Saleh
Civil war in Yemen inches closer as clashes escalate
DFA to repatriate Filipinos in Yemen as alert level raised to 3
U.S. embassy in Yemen shuts consulate due to unrest
Sudan
Sudan's Abyei region descends into chaos
At least 20,000 flee violence in Sudan's Abyei - UN claims
UN chief, Nigerian leader discuss Sudan, Libya
Miscellaneous
Syria to align with China, Russia in response to EU sanctions
EU sanctions to drain Syria, benefit Israel: Syria's FM
Syrian capital's residents on edge
Pro-Syrian Revolution Gathering in Beirut Tuesday
Sheik Arrested in Lebanon on Charges of Spying for Israel
---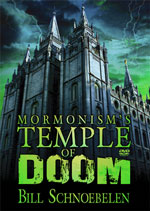 DVD
2012 Election News
Republican Party News
The most consistent 2012 GOP hopeful thus far: Mitt Romney!
New Hampshire Republicans lean to Romney, most undecided
Iowa governor Branstad counsels Romney to 'actively compete' in caucuses
Iowa 2012 GOP Presidential Power Rankings: Life after Mike Huckabee
DECKER: Romney the frontrunner: Second time could be the charm with Midwestern support
Mitch Daniels' decision not to run in 2012 helps ex-governors
Don't let the liberal establishment select our candidates
Tim Pawlenty enters 2012 race: how he might win
Democrat Party News
Priebus: Obama Will Lose in 2012 Even If We Have No Candidates
Obama and Romney lead the pack in fundraising
Senator Reid breaks with Obama on Israeli borders condition for peace settlement
---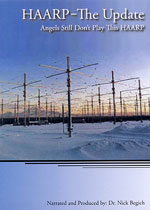 Horrific Weather News
Joplin, Mo., tornado is deadliest since 1953; toll at 117
Search teams continue to look for tornado survivors in Joplin
Sioux Falls hospitals offer help to tornado-battered Joplin, Mo.
Tornado-struck Reading, Kan., vows to fight for its life
2011 set to be deadliest tornado year
Defense Secretary William Cohen confirms Weather Control / Terrorism Warfare Using Electromagnetic Waves!
"Others (foreign scientists) are engaging even in an eco-type of terrorism whereby they can alter the climate, set off earthquakes, volcanoes remotely through the use of electromagnetic waves."
-
Taliban storms Pakistani naval base in Karachi
Abyei Residents flee advancing Sudanese troops
Republican senators press president on War Powers deadline in Libya
Should the U.S. Intervene in Yemen?
Obama rejects controversy over his stance on Middle East peace talks
Obama visits Ireland in search of his roots
War is necessary! US defense contractors 'raking in the dough'
Bill Gates pushes for 90 percent vaccination rate worldwide
Scientists confirm Extraterrestrial genes in Human DNA
---

PR Exec Works Evangelicals for Romney
---
Iceland's Ash cloud moves towards UK airspace
Europe air routes still open despite Iceland volcano
---
US President Obama: 'Queen symbolises the best of England'
---
Democrats, Republicans agree to four-year extension of Patriot Act powers
Oath Keepers to Rally in Tucson on Memorial Day Over Death of Young Marine Veteran
Questions Swirl Around Two-Tour Iraq Vet Shot 60 Times by AZ SWAT Team
---
Fukushima No. 1 Plant : 20 terabecquerels of radioactive materials flowed out to Pacific
Japanese Disaster Provides a Path for Asian Rapprochement
---
EFF Demands Answers About Secret Surveillance Law Memo: Memo used to justify FBI access to Americans' telephone records without any legal process or oversight
VIDEO: D.C. police knock man in wheelchair to the ground!
Peaceful Republic or Police State?
Homeland Security's Top Cybersecurity Official Resigns
---
The World Is On Fire In The 'Non-Integrating Gap'
Flames of War Now Engulfing The African Nations Comprising Prophetic Supernations #7 and #8
"Pentagon's New Map Strategy Working!
Pakistan
Commando Troops end Taliban siege of Pakistan naval air base
Karachi attack 'embarassing for Pakistan'
Journalists and conspiracy theories abound in Karachi
Pakistan Taliban says attacked U.S. consulate convoy
Sudan
Abyei Residents flee advancing Sudanese troops
UN Calls For Troop Withdrawal From Sudan's Abyei Region: Urges North Sudan to withdraw its troops from a disputed oil-rich border region with South Sudan
U.N. reports Sudan air strikes on Darfur villages last week
Libya
Libyan rebels woo Turkey, Russia
EU Boosts Its Ties to Libyan Opposition
Daily life begins to return to Libya's Misrata: City held by rebels
Libya: A major test case for Barack Obama
Iraq
Wave of bombings hits Baghdad: Killing at least 21 people in a spate of violence that rocked nearly every corner of Baghdad
Attacks kill four in Iraq's disputed Kirkuk
\Britain leaves as wave of violence rocks Iraq
Iraq Signed Deal to Import Iranian Natural Gas for Power Plants
Yemen
Yemen's President Saleh refuses to sign deal to quit
Should the U.S. Intervene in Yemen?
Analysts: US Must Expand Its Counterterrorism Focus on Yemen
Miscellaneous
Mubarak Regime Cop Sentenced to Death for Killing Protesters
Scenes from Syria's Forestalled Uprising
Syrian protesters, mourners demand Assad overthrow: Nearly 900 protestors killed thus far
EU 'Widens Sanctions' On Syria, Iran
Bahrain upholds death sentences for Shiite protesters
Bahrain Crackdown Puts Pressure On U.S. Diplomacy
---
President endorses '67 boundaries to ease Israeli-Palestinian disputes
A Palestinian State is an Illusion: Jewish Viewpoint
Obama's Proposed Swaps - Arab Victory
Kadima's Schneller Calls on His Party to Back Bibi (PM Netanyahu)
Likud MKs Warn: Obama Is Zigzagging
Video: Half of Netanyahu's Inner Circle are Kippah-Wearers (Jews who outwardly identify with the religious Zionist camp)
Obama stresses urgency of peace talks in speech to pro-Israel group: Says U.S. support for Israel is 'ironclad'
Obama Addressing AIPAC: 'Hamas, Release Gilad Shalit'
Palestine Nationhood Imperative; As Israel Meets The World! Palestine nationhood should be declared -- Arab Viewpoint
Jordan's King Abdullah Says Israel Should End Excuses on Talks
Arab unrest swept over Israel's borders for first time
But can the UN be trusted? Arab Viewpoint
---
Dollar Climbs On Risk Aversion
Oil Declines Amid Concerns Over U.S. Economic Growth, Greek Debt Default
Greece Readies Crisis-Fighting Steps
---
Picket signs not enraptured by failed Doomsday prophesy
---
Toxic pesticides from GM food crops found in unborn babies
---
Weather Disaster!
Tornadoes, Severe Storms Kill at Least 91
President Obama monitors response to Joplin, Missouri tornado from abroad
Tornado Damaged Joplin Gets New Storm Warnings
Raw Video: Storm Chasers Capture Storm's Fury
---
Autism Leads Rise of Developmental Disabilities in U.S. Kids

In the end, rapture believers weren't going anywhere
Harold Camping's Family Radio Goes Quiet
May 21, 2011 - The Day A New False Prophet Was Revealed!
Uneventful May 21, 2011: Advice for Harold Camping's Followers
The Final Countdown? World Awaits 6pm Doom
Forecasting Judgment Day is 'misguided'
Analysis: Preacher Harold Camping Sets HIS Rapture Date of May 21, 2011
Today's News
Britain plotted regime change in Iraq as early as 2001 - C/Edge Predicted Iraq Invasion in 11/2001
For First Time, Majority of Americans Favor Legal Gay Marriage
'Obama knows Israel won't retreat to '67 lines'
Ron Paul: We'll occupy Pakistan, too
China asks US to respect Pakistan's sovereignty, independence
H.J.res. 62. Amending the Constitution to end states rights?
Democrats, Republicans agree to four-year extension of Patriot Act powers
DHS Pushes ID Program for Travelers
---
Germany's Merkel backs Obama push for 1967 Israel border deal
Israeli rebuke of Obama exposes divide on Mideast
Turkey Welcomes U.S. Tack on Israel
Obama struggles to be heard in Arab ferment
US, Israel Differ on Peace Plan; Palestinians Seek UN Help
Turkey President: Hamas must recognize Israel's right to exist
Senator Graham Says No Peace Until Hamas Recognizes Israel
Fatah Official: Palestinian Government Will Have 'Independent' Ministers
Israel anticipating more frequent border assaults
---
Proposed policy would allow bus drivers to search students: Would also bar attorneys from sitting in on a student due process expulsion hearing
---
IMF Board Aims to Select New Leader by June 30
---
The World Is On Fire In The 'Non-Integrating Gap'
Flames of War Now Engulfing The African Nations Comprising Prophetic Supernations #7 and #8
"Pentagon's New Map Strategy Working!
Bomb attacks in Iraq kill 32, months before U.S. pullout
6 Medical Students Killed in Afghan Blast
15 Killed in NATO Tanker Blaze in Pakistan
Rights Group Says 44 Killed in Syrian Protests
Iran Says 30 Arrests in Alleged U.S. Spy Case
---
Fukushima plant probably began spewing radiation within hours of earthquake: "situation continues to be very serious"
Japan's Fukushima Reactor May Have Leaked Radiation Before Tsunami Struck
Did Fukushima Kill the Nuclear Renaissance in the U.S.?
Giant barge arrives at Fukushima plant to store radioactive water
---
Why the jerks will inherit the Earth
Obama Turns Against Israel
Breaking News
Netanyahu Smacks Obama Down!
Netanyahu meets with Obama, rejects return to '67 borders... Right of Return? 'That's not going to happen'
Quartet backs Obama's vision on peace
Islamic Turkey Hails Obama's Tack on Israel
For the Arab world, Obama didn't go far enough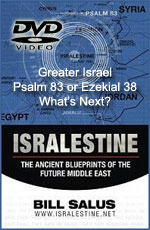 Israel Bristles At Obama's Call For 1967 Borders
Netanyahu says 'No' to 1967 borders
Israel Expects Obama to Take Back '1967 Lines' Demand
Behind the scenes: Obama snubs Netanyahu
Republicans side with Israel: Obama speech dangerous
Netanyahu associate: Obama detached from reality
Obama and Netanyahu poised for tense meeting Friday: Israeli leader terms Obama's call for future Palestinian state based on 1967 borders as "indefensible"
MK Danon: Obama Has Adopted Arafat's Plan; Eldad - Insanity!
Obama Underwhelms with Support for 'Arab Spring'
Mitt Romney: Obama threw Israel 'under the bus' in speech
Analysis: Let Abbas Be the One to Refuse Obama
IDF Alert on Border as 'Nakba Day' Continuation Planned
Qatar to Chair UN General Assembly During Palestinian State Bid
---
Today's News
Report blames permissive4 society for sexually abusive priests
The Obama Deception: His followers betrayed
Geithner, Defending Obama Plan, Says GOP Owns Potential U.S. Default
War crimes prosecutor seeks Gaddafi warrant
Jon Huntsman's moves trouble Utah
Romney's Evangelical Problem/Opportunity
Texas Sonogram Abortion Law Signed By Gov. Rick Perry
---
High Court Dismisses Atheist Challenge to "Under God" in Presidential Oath
---
Authorities set up tents for Turkey quake victims: 5.9 quake
---
The World Is On Fire In The 'Non-Integrating Gap'
Flames of War Now Engulfing The African Nations Comprising Prophetic Supernations #7 and #8
"Pentagon's New Map Strategy Working!
Pakistan
Pakistan blast strikes US consulate convoy: Pakistani Taliban claim responsibility for bomb
Deaths in Pakistan police post attack
Analysis: Pakistan Seems To Be Splitting From the United States, Cozying Up To China - prophecy of the "Kings of the East" in Revelation 16:12 can occur
Libya
War crimes prosecutor seeks Gaddafi warrant
NATO strikes 'hit Libyan warships': sinks eight vessels belonging to Gaddafi
Lawmakers largely silent on war powers authority in Libya: U.S. operations in Libya hit the 60-day mark Friday
Official insist Qaddafi's wife and daughter have not left Libya
Yemen
Obama: Yemen, Bahrain must work with opposition
President Saleh 'ready to sign' power transfer deal
The world's enduring dictators: Ali Abdallah Saleh, Yemen
Yemen's Saleh calls for early elections
Syria
Syrian Tanks Fire on Al-Arida Homes
Tight security across Syria as troops deploy for Friday prayers
Opposition Deadlocked With Syria's Government
Syria: Obama speech offered nothing new
Miscellaneous
Bahrainis 'Thrilled and Surprised' by Obama's Call for Dialogue
Syria violence threatens to spill into Lebanon
Stories Of Syria's Crackdown Seep Across The Jordanian Border
---
West Hijacked Our Rain Clouds, Says Iran's Ahmadinejad - Western countries are causing droughts in some areas of the world, including Iran
---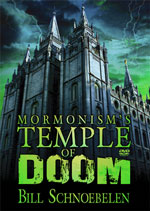 DVD
2012 Election News
Republican Party News
Romney's Evangelical Problem / Opportunity
Mitt Romney, Sarah Palin Leading 2012 GOP Field
Sen. Jim DeMint (R-S.C.) won't rule out backing Romney
Evangelical PR Guru Signs Up for Romney Campaign Again
Amidst Pundit Slams, Voters Coalesce Around Romney
GOP leaders restless about 2012 candidates, but ready to take on Obama
Democrat Party News
The serious Republican candidates will sit out 2012: It's generally quite hard to defeat a sitting president and it will be nearly impossible to beat a sitting president who finally killed Osama bin Laden
Obama 'thanks' Romney (again) for his role in passing health care reform
Michelle Obama joins 2012 US presidential campaign
Obama's vision sets stage for titanic 2012 election
Fox News Poll: Voters Say Country in Worse Shape, Still Expect Obama Will Prevail in 2012
Obama Will Lose In 2012 If GOP Has Right Stuff
Obama Bombshell: New Birth Certificate a Forgery
---
Strauss-Kahn Resigns IMF Post as Arrest Rattles the Globe
---
New 'Behaviometrics' Technology Allows Government To Know What You're Thinking
---
TSA Forgets To Tell Police It's Running A Bomb Test: Hilarity Ensues
Editor's column: TSA has sights set on children's bubble gun
Scientists Seek Independent Testing For TSA Body Scanners
Breaking News
Obama says Palestine must be based in 1967 borders
Obama: "A Full and Phased Withdrawal" by Israel to "1967 Lines"
Israel Bristles At Obama's Call For 1967 Borders
Mitt Romney: Obama threw Israel 'under the bus' in speech
Obama's Middle East speech: Good but irrelevant
Hamas slams Obama's speech, Abbas convenes 'emergency' meeting
Today's News
Obama Confident About Re-election
Drones Becoming Pervasive INSIDE America
Indiana Supreme Court Eviscerates U.S. Constitution
Regional turbulence adds to urgency to solve Palestinian issue
US to indefinitely stay in Afghanistan
Expert: bin Laden's 'death' heightens need for Americans to report suspicious activity
---
Is May 21, 2011 "Judgment Day"? Will the world end this year?
Preacher claiming Rapture May 21 'holds on to his stuff'
Preacher Harold Camping Sets His Rapture Date of May 21, 2011: Another false religious teacher, another false date of the Rapture, and another black mark against genuine Christians and their beloved Bible!
---
Successor for bin Laden: Former Egyptian special forces officer, Saif al-Adel
New Al Qaeda Leader Claims He Has Nothing To Do With Al Qaeda: Evidence suggests al-Adel figure is another intelligence ghost
---
IMF chief Dominique Strauss-Kahn quits over sex charge: Claims his innocence
The Strauss Kahn IMF Frame-Up: The Amerikan Police State Strides Forward
Maid in IMF rape case under siege
IMF under growing pressure to appoint non-European head
---
The World Is On Fire In The 'Non-Integrating Gap'
Flames of War Now Engulfing The African Nations Comprising Prophetic Supernations #7 and #8
"Pentagon's New Map Strategy Working!
Has the Arab Spring stalled? - Autocrats gain ground in Middle East
Obama faces pressure from allies on eve of speech Thursday on Middle East policy
Syria
Obama orders sanctions against Syrian president
Syria's President Bashar al-Assad to Obama: What?
An Obama road map to change in Syria
'Savage beatings' in Syria prisons: Released journalist claims
MP Fatfat warns of Syrian military intervention in Lebanon
Russia not to support UN resolution on Syria: Medvedev
Libya
Libya is headed for hell-hole: Arab viewpoint
Canada ordering more smart bombs for Libya campaign
Gadhafi's forces shell rebel stronghold in strategic mountain range in western Libya
UN Says Libya is a 'Ticking Time Bomb'
UN says Libyans fleeing conflict seek to travel to Europe by boat
Journalists freed weeks after being detained while covering Libyan unrest
Yemen
President Saleh employs delay tactics in Yemen
Yemen comes close to sign GCC deal: deputy information minister
Saleh seeks to create chaos in Yemen
Protesters close government buildings by force in Yemen's four provinces
One killed in clashes between republican guards, tribesmen in Yemen
Miscellaneous
Egypt's Muslim Brotherhood submits papers to establish a new party
17 Dead After Bombs Explode in Iraq
Shiite cleric killed in Iraq's bomb attacks
Police chief escapes car bomb attack in Iraq's Kirkuk, 4 bodyguards killed
US, Pakistan try to repair ties after bin Laden
Sudan's Army Strikes Darfur by Air for Second Time in Week
US Envoy Optimistic of Peaceful Sudan Separation
At Least 12 Die in Somalia Fighting
War not over for Ivory Coast's uprooted thousands
Ivory Coast Seeks Emergency Funding From IMF and World Bank
President Ouattara asks ICC to probe Ivory Coast crimes
Ugandan Opposition Leader Under House Arrest
ASEAN countries agree to increase defence industry cooperation
ASEAN takes another step towards setting up regional peacekeeping force
ASEAN must maintain centrality in programs: Indonesian minister
Agreement reached on joint border survey: Cambodia and Thailand
Asia-Pacific officials discuss social, economic growth amid food, fuel hikes
---
Some ob-gyns in South Florida turn away overweight women
---
Palestinian leadership urges U.S. to blame Israel on peace talks' failure
Obama faces pressure from allies on eve of speech Thursday on Middle East policy
What Will Obama Say About Israel?
Israelis split on impact of Middle East uprisings
The GOP's vibrant, robust debate on the U.S.-Israel relationship
Defense Minister Barak: Israel is strong enough to make Mideast peace concessions
Likud MK Danon Warns: If Palestinians Act Unilaterally, So Shall We
Palestinian refugees are a threat to Israel's existence
Abbas taking greater risks as he tries again to unify Palestinians
---
US, China Seek Harmony in Military Ties
---
Fourth Amendment Busting Sneak and Peek Warrants On the Rise
---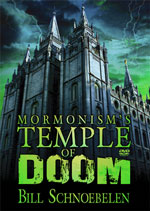 DVD
2012 Election News
Republican Party News
Poll: Romney Surges As Public Seeks New Prez
Mitt Romney benefits from exit effect, poll shows
Mitt Romney: Can't wait for the 2012 presidential result? Read it here now
Smart money says Sarah Palin won't run in 2012
Huckabee exit an opportunity for those unlike him
With Minneaplis fundraiser tonight, Pawlenty's campaign enters crucial phase
Jon Huntsman's hype faces New Hampshire test
Jon Huntsman Jr. tops news, courts lobbyists, plans campaign headquarters and New Hampshire schedule
Democrat Party News
Obama Will Lose In 2012 If GOP Has Right Stuff
Will Clintons Campaign For Obama In 2012?
Few Americans are focused on 2012 election at the moment
Obama's 2012 campaign making a killing hawking 'born in the USA' t-shirts
White House panic: Corsi book targeted
Congress To Vote On Declaration of Worldwide Perpetual War
Obama reaffirms commitment to Israel
Saudi Arabia Defies Mideast Upheaval as Guardian of Status Quo
Pat Buchanan: IMF Sex Scandal "A Bad Day For The New World Order"
IMF chief 'feared political opponent would pay a woman more than $1m to allege rape'
Senate Blocks Bill Repealing $2B in Oil Tax Breaks
Newt Gingrich: Health Care Socialist
Treasury to raid pensions to help fund government
---
The World Is On Fire In The 'Non-Integrating Gap'
Flames of War Now Engulfing The African Nations Comprising Prophetic Supernations #7 and #8
"Pentagon's New Map Strategy Working!
Pakistan
US Ready To Swap Occupation of Afghanistan For War On Pakistan?
Pakistani Presidential Visit To Moscow Heralds Reversal of Alliances
Pakistan, China premiers meet in sign of strong ties amid Islamabad's tensions with US
CIA flew stealth drones into Pakistan to monitor bin Laden house
Pakistani troops, NATO helicopters engage in firefight
Kerry upbeat on troubled Pakistan/US relations
America must hug Pakistan ever closer
Why does Pakistan have world's fastest-growing nuclear program? Is stockpiling weapons-grade nuclear material, and accelerating construction of a nuclear plant that can produce plutonium
Libya
Gadhafi, rebels vie for loyalty of Libyan tribes
NATO Increases Pressure on Libya's Pro-Government Forces
Tunisia reacts to Libya border shelling
Libyan oil minister Shokri Ghanem 'defects'
UN official says 750,000 people flee Libya due to conflict
Syria
Turkey fears it may lose influence as Syria roils
Tanks shell Syrian town, West piles on pressure
Syrian president: Security forces made mistakes
U.S., EU discuss more sanctions against Syria
Saudi Arabia
Saudi Arabia Defies Mideast Upheaval as Guardian of Status Quo
Osama bin Laden dead: Saudi Arabian diplomat shot dead in revenge attack
Taliban in Pakistan denies involvement in Saudi diplomat's killing
Miscellaneous
Afghanistan: US steps up face-to-face peace talks with Taliban - Preparatory to withdrawing American and British troops
President Saleh, Yemeni opposition (finally) agree on Gulf-brokered transition deal
Yemen's Crackdown on Protesters Escalates to Air Strikes, Risking War
Could al-Qaida launch attacks on U.S. from Yemen? Establishment Think Tank
Bahrain accepts resignation of opposition MPs
---
Obama reaffirms commitment to Israel
Why Israel must recognize Palestine - first: Editorial
Fatah, Hamas reach mechanism to form new government
Hamas Deputy Foreign Minister Talks About Israel
Israel to Establish Command Center for Cyber Threat Defense
Glenn Beck heading to Israel again – for summer rally
Israel Should 'Unfriend' Glenn Beck ASAP: Editorial
---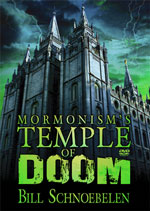 DVD
2012 Election News
Republican Party News
Romney Supporters Ecstatic Over 2012 Exits
Mitt Romney sends a money message
Gingrich and Romney run against their own party
The secret lesson within Newt Gingrich's botched campaign launch
Newt Gingrich apologizes to Paul Ryan
As GOP Field Takes Shape, Gingrich on Defensive Over Medicare Remarks
Sarah Palin leads latest Gallup Poll
Democrat Party News
White House waves off Obama's 2012 re-election joke by Hillary Clinton
Re-election no joking matter for Obama
Redistricting and the Electoral College: 2 Reasons Obama May Lose in 2012
West Wing Briefing: Obama complicates 2012 campaign for Republicans
Obama's vision sets stage for titanic 2012 election
U.S. Election 2012: Alexander says Republicans Can't Win against Obama
Obama's 2012 Latino Playbook - Now Ready for Review
---
Biggest Investment Boom in Two Decades Spurs 4% Global Growth
Yamaha Expands U.S. ATV Production as Dollar Falls, Oil Rises - More profitable to build in US than in Japan
Bernanke Says Government Funds for Research Can Boost Growth
---
Republican Representative Coburn walks away from "Gang of Six' budget talks
---
TSA Responds To Texas: Resistance is Futile
Indiana High Court: No right to resist illegal cop entry into home
Supreme Court gives police leeway in home searches
Should drivers pay by the mile instead of the gallon?
Middle East issues top White House agenda this week
PM Netanyahu: Israel willing to 'cede parts of our homeland for true peace'
Abbas: UN recognition would give Palestinians more leverage in negotiating with Israel
Pakistani Presidential Visit To Moscow Heralds Reversal of Alliances
U.S. hits debt limit, takes actions to postpone a default
---
Bill Gates Says We're All Doomed
---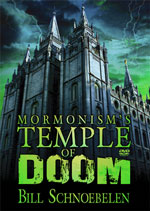 DVD
2012 Election News
Republican Party News
Mitt Romney's money machine cranks up
Mitt Romney: I can win on the economy
Gingrich to House GOP: Drop Dead
It's Paternity Test Time for Newt, Mitt & Obamacare: Health reform has almost as many Republican as Democratic fathers
Newt Gingrich's 'love seat' predicament: Backing cap-and-trade legislation, as have Tim Pawlenty, John Huntsman, Mitt Romney and Mike Huckabee
Donald Trump: I won't run for president
Glenn Beck Plans 'Restoring Courage' Rally on Temple Mount
Democrat Party News
Poll Has Encouraging News for Obama in 2012
What Does the Bin Laden Takedown Mean for Obama's 2012 Prospects?
Why did Obama's Osama bin Laden poll boost get buried at sea so quickly too?
'Obsessed' bin Laden was plotting to assassinate Obama during 2012 US elections
Obama upstaging Netanyahu at AIPAC?
Nearly 20 percent of new Obamacare waivers are gourmet restaurants, nightclubs, fancy hotels in Nancy Pelosi's district
---
Mississippi River Flooding: Louisiana Braces For Wall of Water
---
Abbas and Netanyahu Agree: War of 1948 Has not Ended
Obama administration split over pressuring Israel on Palestinian state
Settlement Blocs - In; Settlements - Question Mark
Analysis: Assad stands to gain from Israel unrest
Israel was infiltrated, but no real borders were crossed
Amnesty International: Israel's killing of Nakba protesters must be investigated
Kadima party leader Livni Blames Netanyahu for Hamas-Fatah Pact
King Abdullah of Jordan Lauds Fatah-Hamas Reconciliation
Abbas Marches w/ Hamas in Ramallah
Israel fires warning shots at Malaysian aid ship: Ship carrying humanitarian aid to Gaza, diverted to Egyptian port
---
The World Is On Fire In The 'Non-Integrating Gap'
Flames of War Now Engulfing The African Nations Comprising Prophetic Supernations #7 and #8
"Pentagon's New Map Strategy Working!
Libya
Libya's top oil official has left post: Rebels claim
NATO Hits Government Targets in Gadhafi Stronghold
Russia To Hold Separate Talks With Qadhafi Envoys, Rebels
Libya: Achieving a ceasefire toward legitimate government - Arab Viewpoint
Court in The Hague seeks arrest of Gadafy: Accusing all three of crimes against humanity
Libya: what is the ICC and how much power does it have?
Bombing Libya Without Congressional Approval
Syria
Syria Keeps Inching it's Way to Being a Liability to Israel and Middle East
Horrific picture emerges of besieged Syria
US Criticizes Syria for 'Cynical' Golan Heights Incident
Mass grave reportedly discovered in Syria -- Syria denies charges
Iran, Syria foment hate for Israel
Yemen
Yemen Is the Next Big Battleground
Yemeni Politician Reveals President Saleh's Close Ties with Mossad
Yemeni Tanks Block Streets in Taiz, Aden Before Planned Protests
Armed men 'kill three Yemeni soldiers'
Miscellaneous
Oils of War: Pentagon cementing Iraq footprint?
Iran: Ties with Egypt Serve Interests of Regional Nations
Egypt's Former First Lady Relinquishes Assets to State
Iran Welcomes Bahrain's Appetite for Talks
Iran's president takes over oil ministry temporarily
---
US Mulling Decision to Send Envoy to North Korea
China Dismisses UN Report on North Korean Missile Sales
Iran Dismisses Missile Cooperation with N. Korea
---
Crises Overshadow EU Finance Ministers Meeting
IMF Chief Denied Bail in Sexual Assault Case
---
Influential legislator from Switzerland's largest political party slams Bilderberg group
---
The Fight Over Billy Graham's Legacy
---
Prostate Cancer Survival May Be Especially Tough on Gay Men
Pakistan-U.S. relations at crossroads, Senator Kerry warns
Israeli Troops Clash with Protesters Along Borders
IMF Chief Set to Face Sexual Assault Charges
Ghost Towns: La. Residents Forced to Abandon Homes Ahead of Floods
Obama Shifts to Speed Oil and Gas Drilling in U.S.
Ford Uses Google Prediction API to Build Smarter Cars
Japan: Partial Fuel Meltdown Occurred Within Hours of Disaster
---
South Korea Said Willing to Attend Summit in Fukushima
Japan Promises to Shut Down Fukushima Reactors By Year's End
Fukushima Daiichi plant worker dies
Japan shuts nuclear plant near fault line
---
The World Is On Fire In The 'Non-Integrating Gap'
Flames of War Now Engulfing The African Nations Comprising Prophetic Supernations #7 and #8
"Pentagon's New Map Strategy Working!
Saudi Arabia
Saudi condemns "criminal attack" on diplomat in Pakistan
Saudi will raise security for diplomats after fatal attack
Saudi Grand Mufti Warns Against Sectarian Strife in Middle East
Amid the Arab Spring, a U.S.-Saudi "tectonic" split
Pakistan
Pakistan may cut NATO's Afghan supply line after Osama bin Laden killing
Pakistan Gunmen Attack Saudi Car, Kill Diplomat
Libya
International Criminal Court readies warrants: Gaddafi offers ceasefire
In the Theater of the Absurd: US-NATO Support "Al Qaeda in Libya"
Libyan rebels press their offensive
British defence chiefs want NATO to step up attacks
Miscellaneous
Syrian Crackdown in Border Town Enters Second Day
Syria: As Arab Spring continues, black markets boom
Yemen's Opposition: Gulf Transition Plan is 'Dead'
In Iraq, an internal Shiite battle may be key to U.S. troop extension
U.S. to limit Afghan troop expansion
---
The Coming Postal Bailout: Congress wants taxpayers to save mail worker pensions
---
Palestinian "Arab Spring" confronts Israel on borders
Israel to complain to UN over Syria, Lebanon following Nakba Day clashes
Israel-Palestinian violence erupts on three borders
Palestinians turn back clock in Israel struggle
Israel unblocks Palestinian funds
Israel Fires Warning Shots At Malaysian Aid Ship To Gaza
Terror Attack on Egypt-Israel Gas Terminal
---
Why do one-in-five American voters now believe Osama bin Laden is still alive?
Poll Reveals 90% Mistrust Bin Laden Assassination Story
Creating the Bin Laden "Reality"
SEAL-mania grips nation in wake of bin Laden raid
---
El Paso: The city hears the first battle cries in America's explosive immigration debate
---
Texas House Bans Offensive Security Pat-Downs
---
Stocks, Oil Fall on Greek Aid Talks
Treasury Secretary Geithner Emerges as Obama's Indispensable Man
Chicago commuter train hits truck, markets nervous thinking accident was terrorism
---
Newt Gingrich slams Paul Ryan's plan to overhaul Medicare
---
First downtown cameras installed to help fight crime: In Hazelton, PA
Connecticut will move on "Real ID" license program this fall

---
Is the Cellphone Killing the Honeybee?
---
Health Insurers Making Record Profits as Many Postpone Care
---
Google looking to make driverless cars legal in Nevada
German scientists see golden future for 'self-driving' cars
Experts mixed on whether Obama's goal of 1 million electric cars by 2015 can be reached
---
Illinois Handgun-Carrying Ban Challenged in Federal Suit by Firearms Group