Boston Marathon Bomber Sentenced to Death
Nebraska Has Ordered a State of Emergency Over Bird Flu
NEWS
Is World War III round the corner?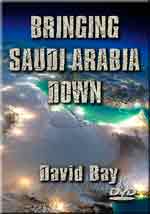 Saudi Arabia - Yemen
Yemen Crisis: Saudi Arabia warns fragile ceasefire under threat, alleging breaches by Houthi rebels
Iran Patrol Boats Fire on Singapore-Flagged Commercial Oil Tanker in Gulf
Iran flexes its military might in Persian Gulf
Iran Warns: Attack on Yemen-Bound Ship 'Will Spark War in the Region'
Yemen airstrike kills 9 amid cease-fire
Yemen's doctors, nurses protest Saudi-led air strikes
Foiled: Plot to kill Saudi envoy
'Yemen has a lot of bad actors': Iran and Saudi Arabia face lesson on limits of power
DOLE sends officials to Saudi Arabia following cross-border attacks
Obama vows to 'stand by' Gulf allies amid concern over Iran threat
Yemen's human suffering fanned by war
Yemen refugees flee to Djibouti across 'Gate of Tears'
Iraq
ISIS on the offensive in Iraq's Anbar region
Jeb Bush Reverses Himself: 'I Would Not Have Gone Into Iraq'
Amid battle with IS, suicide attacks kill 10 police in Iraq
The Assault on Christians, and Hope, in Iraq
Rubio steps in Jeb Bush's Iraq quicksand
---
Burundi Coup Bid: Some coup leaders arrested -- Map
Burundi coup bid could plunge nation into another civil war

---
California Senate votes to end beliefs waiver for school vaccinations
---
The Pentagon's "Operation Jade Helm 15?: The Floodgate towards Martial Law and World War III?
---
40 Volcanoes Are Erupting Right Now: And 34 Of Them Are Along The Ring Of Fire
---
Protesters rallying against police violence in Cleveland choke rush hour traffic
Cleveland police officer charged in 2012 deadly chase, shooting
Cleveland Schools Brace for Verdict in Police Shooting Case
NEWS
World Reorganizing Into 10 Supernations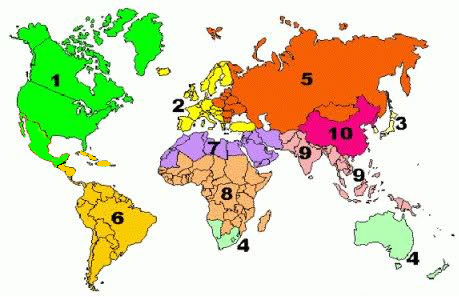 Supernation #7 - Northern Africa / Middle East
"Whoever Disbelieves, Strike Off His Head": Muslim Persecution of Christians, February 2015
'Gulf rulers snub Camp David Summit: Total disarray of US policy in Mideast'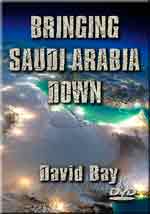 Saudi Arabia
Five Iranian boats fire shots in the Persian Gulf
Iranian official says Saudi king 'traitor to Islam'
As Yemen Truce Begins, Saudi Arabia, Rebels Claim Violations
Yemen Cease-Fire Strained: Saudi strike hits Yemen rebel convoy
Saudi Hawks Ascendant as Oil Giant Drifts Away From U.S. Orbit
Three Yemenis Beheaded in Saudi Arabia
Mixed success for Saudi military operation in Yemen
Shale-Oil Producers Ready to Raise Production
Yemen
A Cease-Fire in Yemen, but Fighting Is Persistent
Situation in Yemen 'catastrophic', warns U.N. food agency
Iran warns U.S. on Yemen aid ship
Syria
Saudi Arabia, Qatar, and Turkey are getting serious about Syria — and that should worry Assad
Hezbollah, Syrian army make big gains in border battle
White House Concerned About Syria Chemical Weapons Allegations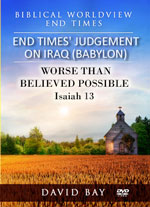 Iraq
PM Abadi tries to balance Iraq between Iran, Turkey
How Jeb Bush blundered into making the Iraq War his problem
Christie: In hindsight, invading Iraq was wrong decision
Rubio: Wouldn't have invaded Iraq based on what is now known
Women Working in Iraq Testify About Horrifying Genocide of Christians and Their Heritage By ISIS
Iraq's Christians Seek Another Country
How important is the battle for Iraq's Baiji oil refinery?
---
Israel Geographically Located In Supernation #7
ISA Thwarts Attack Against Security Forces in City of David
Israeli Teens Rammed by Car of a Palestinian Terrorist
French-Israeli Relationship Hits Snag over Palestinian Issue
The Vatican recognizes Palestine as a state in new treaty
Palestinian Authority's "Crimes of High Treason"
Will the new Government be Sworn In Thursday?
PA's Electricity Grid to be Connected to Jordan
Israeli official reveals Hezbollah 'strongholds' are built into Lebanese villages
Pew Survey: As Christianity Declines, Judaism Rises – But Not as Fast as Islam
---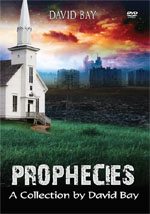 Supernation #5 - Russia / Eastern Europe (Eurasian Economic Union)
U.S., NATO say Russia must fully implement Ukraine ceasefire
President Poroshenko says nearly 11,000 Russian troops in Ukraine
Almost 850,000 people moved from eastern Ukraine to other regions
Kerry's pointless diplomacy in Russia
Militants shell Ukraine army positions, residential areas in Donbas
Senator McCain appointed to Ukraine reform advisory team
Eurasian Economic Union
Russia, China agree to integrate Eurasian Union, Silk Road, sign deals
Kyrgyzstan Joins Eurasian Economic Union
Eurasian Economic Union planning to adopt antimonopoly code
Kazakhstan touts potential of Eurasian Economic Union despite challenges
Plans to limit roaming charges in Eurasian Economic Union in 2016-201
---
U.S., Cuba to hold meeting on reopening embassies
---
Common Core News
Ted Cruz Talks Foreign Policy, Immigration, and Common Core
Why this teacher opposes Common Core
Common Core: Education Without Representation
GOP Nominee Jeb Bush Praises Common Core
Why Common Core won't do what supporters say it will
Tennessee Governor Signs Bill Stripping Common Core
Award-Winning Principal Carol Burris Steps Down to Fight New Common Core Evaluations
Students teaching students in new world of Common Core math
About 1 in 7 Portland Public School juniors opt out of Common Core
---
Free-range or abuse? 'Off-grid' Kentucky parents fights to get their 10 kids back
Kentucky Family says 10 kids taken because of 'Off Grid' lifestyle
---
Vatican draws up first treaty recognising Palestine but Israel brands it 'disappointing'
House votes to end spy agencies' bulk collection of phone data
Sen. Rand Paul Visits Secret Room To Read Obamatrade, Calls For Public Release Of Deal Text
NEWS
Vatican recognizes state of Palestine in new treaty
U.S. has become notably less Christian
'We the People' Need to Circle the Wagons: The Government Is on the Warpath
N Korea Defence Chief 'Shot For Falling Asleep'
British Radicalisation Laws To Target 'Extremists'
Clinton Conundrum: What If 2016 Isn't Just About Winning?
Hispanic Evangelical Pastor Leading His Flock to Jeb Bush
---
As Senate Prepares to Vote on "Fast Track," Here's a Quick Primer on the Dangers of the TPP
Romney Very Very Reluctantly Endorses Obama's Trade Authority
---
U.S. Marine helicopter missing as Nepal hit by 2nd quake
---
World Reorganizing Into 10 Supernations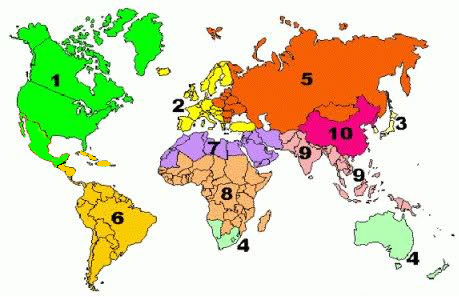 Supernation #7 - Northern Africa / Middle East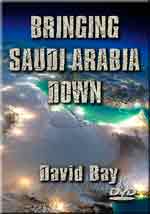 Saudi Arabia
Saudi Arabia assembles 'massive force' on Yemen border
Saudi airstrikes kill 48 in Yemen despite truce
King's Absence at Meeting Signals a Saudi-U.S. Marriage Adrift
It's Time to Stop Holding Saudi Arabia's Hand
'Thank God for the Saudis': ISIS, Iraq, and the Lessons of Blowback
Yemen
Humanitarian Ceasefire Begins in Yemen: "There was no let up in fighting"
Iran warships to accompany humanitarian cargo ship to Yemen
Iran warns US against stopping Yemen-bound aid ship
The limits of the 'sectarian' framing in Yemen
Iraq
Chris Christie hits Jeb Bush on Iraq War
Jeb Bush Backtracks On Iraq, Says He 'Interpreted The Question Wrong, I Guess'
ISIS Is Losing Its Greatest Weapon: Momentum
Islamic State deputy leader 'killed in Iraq air strike'
Iranian President Hassan Rouhani arrives for welcoming ceremony for Iraqi President Masum at the Saadabad Palace in Tehran
Action Against Hunger Calls for Rapid Response to Escalating Violence in Iraq
Syria
Syrian army, allies seize strategic hill on Lebanon-Syria border
Is Syria's war edging towards an outcome?
Khamenei Fights to the Last Drop Of Shiite Alawite Blood
Syria security chief appears with Assad after arrest claim
Miscellaneous
Six die in gun battle in Afghanistan's Helmand Province
EU plan to strike Libya networks could include ground forces
---
Pakistan: Gunmen On Bikes Attack Karachi Bus: 43 Dead - Target was Shia Muslims
---
Israel Geographically Located In Supernation #7
Official: Hezbollah Hiding 100,000 Rockets in Civilian Areas
Reflections on the Meaning of Jerusalem Day: It's time for true Israeli sovereignty over the Temple Mount
Vatican Recognizing Palestinian State
Netanyahu's Coalition Says it Wants Peace with Palestinians
UN Calls on New Israeli Government to Resume Peace Talks
Obama: Israel Must End "Occupation" of Palestinians
Obama Expects Israel to Work Towards 'Two-State Solution'
Who is Top Adviser on Israel to Jeb Bush?
Israel to Bolster its Naval Might with Purchase of New Ships from Germany: To secure the Jewish state's offshore natural gas assets
NEWS
Huge Saudi Strike force arrives at Yemen border
Airstrikes target Yemen's capital just hours ahead of planned cease-fire
A Turkish-Saudi Military Offensive on Syria?
At least 32 dead after another powerful earthquake hits Nepal
Kerry heads to Russia in first visit since Ukraine crisis
Americans becoming less Christian, more secular
Jeb Bush says he would have invaded Iraq, too
Why Hillary Clinton Would Be a Weak Presidential Nominee for the Democrats
2016 Republican pack has no breakout candidate yet
---
World Reorganizing Into 10 Supernations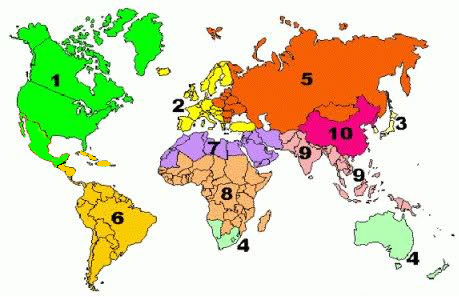 Analysis: Gulf states' behavior against Obama administration unlikely to pay off
The Middle East Runs Out of Water
Supernation #7 - Northern Africa / Middle East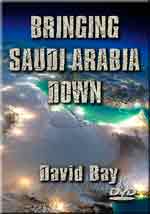 Saudi Arabia
Saudi Strike force at Yemen border
Yemeni tribesmen attack Saudi oil facility
Houthis urged to abide by cease-fire
'No ceasefire until Al Houthis withdraw' from Aden
Saudi jets continue pounding Yemen
Tehran keeps careful eye on Yemen: Iran's leaders wait as the Saudis' air offensive fails to achieve its objectives
Snubbed by Saudi Arabia, what can Obama salvage from Arab summit?
Despite Displeasure With U.S., Saudis Face Long Dependency
Saudi, Kuwait to shut joint oilfield for 2 weeks
Yemen
Yemen: Still Volatile, Even in a Cease-Fire
Yemen Conflict: Houthi rebels 'down Moroccan warplane'
Iran
Iran plane deal show sanctions collapsing
Chinese firm studying Iran power projects
Iranian Army to stage missile drill in May: Commander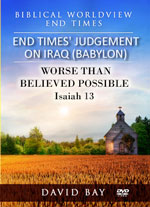 Iraq
How important is the battle for Iraq's Baiji oil refinery?
Military Airstrikes Hit ISIL in Syria, Iraq
NZ troops on the ground in Iraq
Defeating Islamic State Leaves Bill Iraq's Struggling to Pay
Here's why Iran and Iraq should worry OPEC
Syria
Israel prepares for a post-Assad phase in neighboring Syria
Army makes gains across Syria, recaptures key points in Qalamoun
In Syria, Reports of Friction Inside Assad Regime
ISIS demands ransom for the release of 212 Assyrian hostages
Syrian crisis.. main topic of U.S.-Russia talks
---
Israel Geographically Located In Supernation #7
Court Lifts Temple Mount Ban on activist Yehuda Glick
Majority of Israelis back Jewish prayer rights at Temple Mount
Jews Go On the Offensive on the Temple Mount
Austrian Catholic and Protestant Churches Apologize for Anti-Semitism
IDF Commander: Multiple Wars with Hamas Inevitable
Moderate Palestinians? It's a Bad Joke
---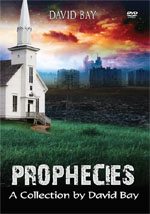 Supernation #5 - Russia / Eastern Europe (Eurasian Economic Union)
Putin may have 10,000 troops in Ukraine
Ukrainian President vows to regain control over Russian-occupied Crimean Peninsula
Putin says Ukraine peace 'moving forward' despite problems
Angela Merkel gives Vladimir Putin an earful about Ukraine
Putin's Next Takeover Target Is Oil Giant's $34 Billion Cash Pile
NEWS
Saudi, Bahrain kings to snub summit of Gulf nations hosted by US
Pinpoint Drone Attacks? There's No Such Thing!
Slain Police: Separated by thousands of miles, united by common dangers
Russian soldiers quit over Ukraine
TPP trade deal 'a disaster,' other countries will 'dupe' US – Donald Trump
NSA Spying Ruled Illegal, But Will Congress Save the Program Anyway?
State Department Won't Review Clinton Ethics
Seymour Hersh: White House is lying about the killing of Osama bin Laden
---
World Reorganizing Into 10 Supernations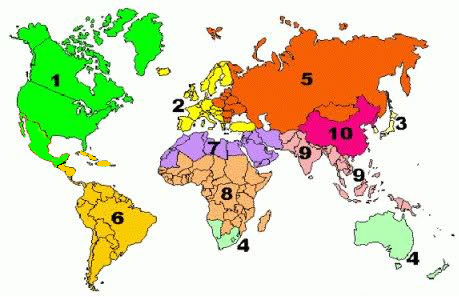 ISIS threatens to 'slaughter' cartoon event organizer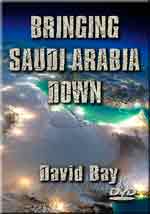 Saudi Arabia
Saudi Arabia's Yemen War Unravels
Rulers Snub Arab Summit, Clouding U.S. Bid for Iran Deal
Moroccan F-16 jet from Saudi-led coalition in Yemen goes missing
A look at the countries involved in the Saudi Arabia-led airstrikes targeting Yemen rebels
Saudi Arabia sends tanks as "strike force" to Yemen border
'Dogs Are Better Than You': Saudi Arabia Accused of Mass Abuses During Migrant Worker Crackdown
Yemen
Yemen rebels agree to temporary cease-fire
Saudi bombing of Houthi's shrine creates fears of sparking civil war
Saudi-led coalition bombs ex-Yemen president's house
Yemen: Coalition Blocking Desperately Needed Fuel
In Hard-To-Flee Yemen, Those Escaping Are Not Typical Refugees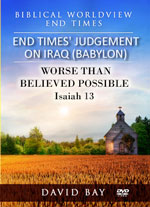 Iraq
Jeb Bush would have backed invasion of Iraq in 2003
Partition a strong possibility for Iraq
2006 C/E Article: "Iraq Now Splitting Into Three Nations -- Bible Prophecy Is Being Fulfilled!"
Iraq puts new national anthem and flag 'on hold'
Iraq Begins Training of Sunni Tribal Fighters to Stem Advance of Islamic State
Fifty prisoners, 12 police officers killed in Iraq jail break north of Baghdad
Syria
'Assad puts intelligence chief under house arrest for planning coup'
Syria rebels storm besieged government hospital
72 dead as Syria army battles to free loyalists
---
Israel Geographically Located In Supernation #7
'Obama mulls veto of French proposal for Palestinian state in UN Security Council'
Israel Saves the Life of Syrian Terrorist
New Birthright-Inspired Program Set to Bring Young Christians to Israel
Swedish trawler leaves for Gaza in attempt to break naval blockade
Bodyguards assigned to incoming Justice Minister Shaked after threats made on her life
Analysis: Relief in Jerusalem at Cameron victory
Israel's Military Superiority at Stake as Obama Mulls Selling Advanced Weaponry to Saudi Arabia
Israeli Stabbed in Apparent Terror Attack in Judea & Samaria
---
What the UK election results mean for the US
---
Inside Fidel Castro's luxurious life on his secret island getaway
NEWS
Saudi Arabia's War in Yemen: Uglier by the day
Military posts put on elevated alert level amid recent ISIS warnings: Bravo Warning Level
C.E. Review of False Alerts After 9/11: 'Rumors of Wars' List, 72 Pages Long
North Korea boasts of firing ballistic missile from sub
Sen. Rand Paul: What You Discuss on Your Phone Is None of the Government's Business
U.S. Warns Greece: Resist Russia's Gas Pipeline Offer
Great Britain: Unshackled from Coalition partners, Tories get ready to push radical agenda
How To Keep NSA Computers From Turning Your Phone Conversations Into Searchable Text
---
May 8, 1945 - Germany Unconditionally Surrendered
Global events mark 70th anniversary of World War II's end in Europe
WWII vets gather for rare flyover of vintage planes celebrating V-E day
Russia stages war's victory parade, draws rebuke from Ukraine
Ukraine Marks Victory Day with Europe Instead of With Russia
The Indelible Mark of World War II on Modern Russia
How to Spot Russia's New Tanks at the May 9 Victory Day Parade
Europeans Underestimate Soviet Army's Role in WWII Victory Over Nazism
Japan's PM Abe offered condolences to U.S. World War II victims in speech to Congress
---
Finland Sends Letters To Reservists: Amid increased tensions between the Nordic states and Russia over Ukraine crisis
U.S. Ambassador To Ukraine Says 'Russia Has To Change Its Approach'
'Russian Tanks In Washington' Video Triggers U.S. Secret Service Probe
---
Record number of Americans abroad giving up citizenship
---
NJ Gov Chris Christie: 'Global warming is real'
---
Feds set tax haul record: $472B in one month
U.S. economy adds 223,000 jobs in April; jobless rate dips to 5.4%
America's Oil Drilling Boom Is Sputtering Back to Life
Congress Tells Court: Congress Can't Be Investigated for Insider Trading
---
Over 100 Saudi-led air strikes hit northern Yemen, say Houthis
Turkey and Saudi Arabia have long been cooperating on Syria
Is Turkey sending troops to Syria?
---
Repairing Israel's Relations with the United States: The majority of Israelis do not trust the American president
ISIS in Sinai Claims Attack on Hamas in Gaza
Justice Minister Ayelet Shaked --- Tough Girls Don't Dance: She served as an infantry instructor for the Golani Brigade
---

China Preparing for Drone Warfare: PLA plans to build 42,000 UAVs
Armed Drones Seen as Dogfight-Ready in (Not-Too-Distant) Future
---
Inside the 'Clinton Cash' war room
---
Going to Kenya Is a Dumb Idea, Mr. President

---
Court: Border search of businessman's laptop 'unreasonable'
---
Airport Security Advances Clash With Privacy Issues
---
BREAKING NEWS
Military posts put on elevated alert level amid recent ISIS warnings: Bravo Warning Level
C.E. Review of False Alerts After 9/11: 'Rumors of Wars' List, 72 Pages Long
Stocks leap as Wall Street cheers jobs growth
NEWS
Establishment Press Discredits Itself With "Jade Helm" Deceit
Texas Guard to Monitor Federal "Jade Helm" Military Exercise
Clinton Promotes "Full and Equal Path To Citizenship" For Illegal Aliens
Jeb: George W. Bush is a top foreign policy adviser
Great Britain: Conservatives returning to power
British election could alter all of Europe
French Parliament Approves Sweeping Centralized Surveillance Law
Pakistan helicopter crash kills foreign envoys
NSA's phone spying program ruled illegal by appeals court
---
Jobs report could help clarify a muddy US economic picture
---
World Reorganizing Into 10 Supernations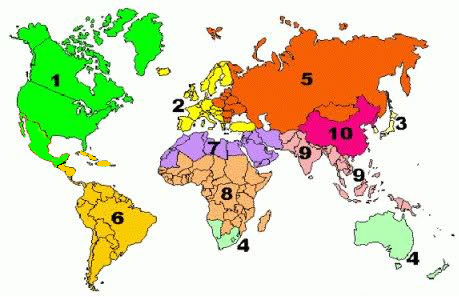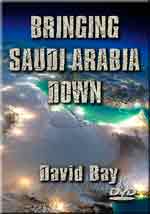 Saudi Arabia
Obama may offer Saudi Arabia weapons sold only to Israel
Saudi-led forces conduct air strikes in Yemen's Saada
Iran rejects Saudi claims it armed Yemen rebels
Turkey Officials Confirm Pact With Saudi Arabia To Help Rebels Fighting Syria's Assad
Beheading of 5 foreigners in Saudi Arabia triggers outcry from human rights campaigners
Yemen
Yemen mission to United Nations calls for ground force intervention against Houthis
Saudi Arabia, Iran both losers in Yemen war
Rights group accuses Yemen rebels of 'possible war crimes'
Top Qaeda Figure Dies in Yemen Drone Strike
"Doctors Without Borders" warns of huge catastrophe in Yemen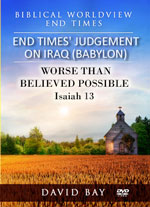 Iraq
Iraq army, volunteers start Fallujah operation
Iraq governor: Iran's influence hurting fight against ISIS
Kiwis back NZ troops' Iraq role
Iraq rushes reinforcements to key refinery amid clashes with ISIS
Hungary to send 150 soldiers to Iraq
Attacks, Fighting in Tikrit; 68 Killed across Iraq
Twin bomb attacks kill 18 at Shia mosque in Iraq
Syria
US Begins Training 'Moderate' Syrian Rebels
Hezbollah retakes key area from Al-Qaidi-linked Syrian rebels
Assad says army to reinforce besieged troops in northwest Syria
Syria: 34 Dead in ISIS Assault on Deir Ezzor
Turkey to send ground troops to Syria, opposition deputy claims
Egypt
Who is bombing Egypt's electricity towers?
Egypt's Sisi says Ethiopians 'rescued' from Libya
'You are a target': Muslim extremists terrorize Egypt's Coptic Christians
Food prices surge in Egypt ahead of further rise in summer
Egypt's independent media outlets face closures
Renaissance Dam News
Ethiopia: Intensifying Efforts to Complete the Grand Ethiopian Renaissance Dam
Ethiopian Dam Deal Ignores Science, Warn Experts
Miscellaneous
Oman breaks from GCC on Yemen conflict
US Senate approves bill giving Congress review of Iran nuke deal
---
Pakistani Taliban claim downing helicopter, say PM was target
---
UN troops prepare offensive against east Congo rebels
Gunman opens fire outside Nigeria school, injures dozen
---
Israel Geographically Located In Supernation #7
Prophecy Comes to Life in Israel
Obama "Looks Forward" to Working with New Israeli Coalition
ISIS in Sinai Claims Attack on Hamas in Gaza
Virulent Anti-Israel MPs Ousted in UK Election: 'Jew-baiting doesn't pay'
PLO calls for boycott of right-wing Israeli coalition government
New Government to Legalize Jewish Buildings in Judea-Samaria
Senior IDF Source: If Lebanon war scenario becomes reality, soldiers will cross border
---
Interactive map shows where in the world you are most likely to be murdered
---
US to launch federal probe into Baltimore police practices
NEWS
Saudi Arabia announces 5-day cease-fire in Yemen war
As Kyrgyzstan Joins Russia's Eurasian Economic Union, Not Everyone's Happy
Boston Bomber Tsarnaev Faces Prison Hell if He Escapes Execution
Prince Debuts Gun Control Lyrics Ahead of Baltimore 'Rally 4 Peace'
Terrorism loses in Texas; America wins
Jeb Bush's Problem with Conservatives
Clinton wades into debate over Obama's immigration actions
Netanyahu Forms an Israeli Government, With Minutes to Spare
Virtually All Major 2016 Presidential Candidates Oppose GMO Labeling
---
Dow Jones Industrial Average Drops 100 Points As Microsoft Corporation (MSFT) And Apple Inc (AAPL) Fall 1%
---
World Reorganizing Into 10 Supernations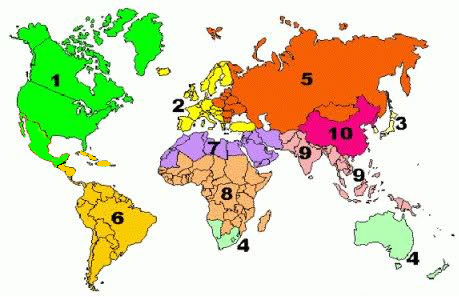 Supernation #5 -- Russia/Eastern Europe (EEU)
Kyrgyzstan Joins Russia's Eurasian Economic Union
Armenia's Membership in the Eurasian Economic Union: Political Implications
Kazakhstan Rejects Moscow's Single Currency Proposal
Cooperation with Eurasian Economic Union strategically reasonable for Armenia
Ukraine
Russia: EU Does Not Want Ukraine Truce To Hold
Ukraine Crisis Opens Up Wiggle Room For Lukashenka
---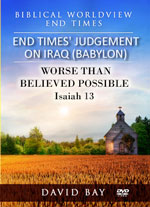 Iraq
Ramadi could fall as ISIS militants lay siege: Iraqi official
Obama administration seeks to alter bill that has caused furor in Iraq
Iraq Kurds have no 'immediate' plans to break away
Scene of Iraqi Massacre Becomes Shiite Pilgrimage Site
Fierce fighting in Iraq's largest refinery
Wounded Al Baghdadi may have to give up control of Daesh
Iraqi journalist shot dead in Baghdad home
Total of internally displaced up to 38 million as Iraq, other conflicts take toll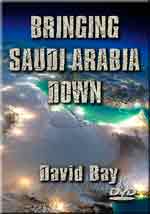 Saudi Arabia
Saudi Arabia considering land operations on Yemen border
Saudi Arabia Announces Five-Day Humanitarian Ceasefire in Yemen War
Saudi Arabia: Yemeni Rebels Attack
US to Offer Saudis Bunker Buster Bombs
Kerry to meet with embattled Yemeni president in Saudi Arabia
Saudi Arabia Beheads Five Foreigners, Hangs their Corpses from Helicopter
Indonesia will stop sending maids to Middle East following executions in Saudi Arabia
Yemen
Saudis using terror techniques in Yemen
Yemen tribal forces fire 4 rockets on Saudi border city
Iran to send aid ship to Yemen
Gunship in emergency landing near Yemen border
Saudi War on Yemen has failed: Hezbollah chief
Houthi fighters advance in south Yemen despite Saudi attacks
Turkey troops to intervene in Syria crisis soon: To help Saudi Arabia to overthrow President Assad
Lifting Sanctions Will Pave Iran's Way to Regional Hegemony
---
Israel Geographically Located In Supernation #7
Netanyahu Barely Scrapes Together Majority Coalition
Saeb Erekat slams Netanyahu's new 'government of war'
Former Shas MK Predicts: Netanyahu's Government Will be Short-Lived
IDF Begins Integrating Robots Into Ground Forces
Israeli man arrested for threatening to set blaze on Temple Mount
Hamas headquarters target of attack by dissident Islamic group
Israel Approves 900 New Homes in Ramat Shlomo
NEWS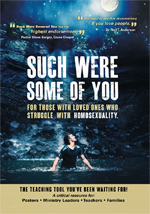 Trailer -- Healing The Homosexual 'Broken Places'
Pastor Huckabee: If Court Rules Gay Marriage a 'Civil Right,' Pastors Must Comply or They'll 'Be Breaking the Law'
What If the Supreme Court Rules In Favor of Gay Marriage?
College president upsets faculty by opposing gay marriage
Poll: More faiths embracing gay marriage
---
How to take Christ out of Christianity
Hillary Clinton's Immigration Stance May Haunt Republicans Until Election Day
4 Texas Republicans Sympathetic Over Operation "Jade Helm 15" Fears
Republicans Tread Carefully as Islamic State Claims Credit for Texas Shooting
Baltimore Mayor Lifts Overnight Curfew
Deaths as Yemeni rebels fire rockets into Saudi Arabia
U.S. aims to make Iran nuclear deal immune to Russian, Chinese veto
What California can learn from Saudi Arabia's water mystery
---
Huge $100 Billion Spent on Cancer Consultations, Medicines and Diagnostics Tests Worldwide
---
Nepal Quake Death Toll Tops 7,500
---
World Reorganizing Into 10 Supernations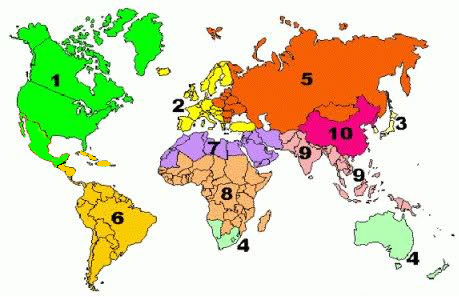 Supernation #1 -- North American Union
Clinton calls for path to citizenship, countering GOP immigration views
Hillary Clinton presses advantage on immigration
Where Do The Candidates Stand on Immigration?
U.S. appeals court skeptical on Arizona sheriff's immigration lawsuit
Washington Allows Commercial Ferry Services to Cuba
---
Supernation #7 -- Northern Africa / Middle East
Kerry visits Djibouti, U.S. military base as Yemen conflict drags on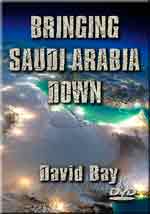 Saudi Arabia
Deaths as Yemeni rebels fire rockets into Saudi Arabia: Two civilians killed, five Saudi soldiers captured
New Fighting Along Yemen Border Closes Schools And Airports
Despite Saudi Strikes, Yemen Rebels Are Dug In
US Top Diplomat Heads to Saudi Arabia as Yemen Deteriorates
Why is Senegal sending troops to Saudi Arabia?
Egypt's Sisi, Saudi king discuss Yemen amid conflicting reports over ground troops presence
Kerry to discuss 'humanitarian pause' with Saudis while in Yemen
New council may speed up privatizations in Saudi Arabia
Syria
There will be no winners in Syria's war, but there can be an end
The Qalamoun battle is coming: Hezbollah warns
Help is on the way: Assad tells besieged troops in Shughur
Assad in rare public appearance says "losing battles doesn't mean war is lost"
Gunmen fire on east Lebanon Army checkpoint, 2 wounded
Iraq
2.2 million Iraqis displaced by ISIS
Iraq sends troops to key refinery amid Islamic State clashes
Barzani in Washington to Suggest More Rights For Kurds in Iraq: Division into three nations is back in the news
Obama, Biden Tell Kurdish Leader US Stands by Unified Iraq
Iraqi President Masum to Visit Iran Next Week
ISIS Is Running a 5-Star Hotel in Iraq
---
Israel Geographically Located In Supernation #7
Ambassador Prosor tells UN: Nazi Tyranny Alive and Well Among Islamists
Why Even Abbas Doesn't Want Gaza
Former IDF Chief Warns Entire Villages in Lebanon Used as Missile Launching Areas
High Court ruling paves way for demolition of unauthorized Palestinian village
In wake of last year's war in Gaza, Defense Ministry ramps up orders for new APCs: Will come with Rafael's Trophy active protection system
IDF Begins its Move to the South: Military police school is moving to the IDF's long-delayed new training base compound in the Negev
Time Running Out for Netanyahu to Form Coalition Government
It's Final: Ayelet Shaked Will Be the Next Justice Minister
Left Concerned Over Shaked as Justice Minister
Sudan Claims it Shot Down Israeli Drone
---
With 580 U.S. boots on the ground in Ukraine, what's Putin's next move?
International Rescue Committee forced out of East Ukraine
In the battle between Ukraine and Russian separatists, shady private armies take the field
NEWS
ISIS claim responsibility for shooting at Texas Muhammad cartoon contest
Clinton to call for path to citizenship for undocumented workers in Nevada
White House: Prepare for climate change in infrastructure planning
NYPD officer shot in head dies
How Western media would cover Baltimore if it happened elsewhere
---
7.5-Magnitude Quake Hits Papua New Guinea
---
Marine General Tapped to Head US Joint Chiefs of Staff
---
World Reorganizing Into 10 Supernations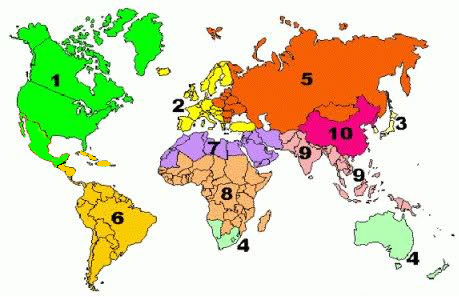 Supernation #1 -- North American Union
After Crying "Conspiracy Theory," CNN Touts North American Union
Adidas begins marathon turnaround in North America
Clinton to call for a 'full and equal' path to citizenship
Can Hillary Clinton win over Latino voters?
GOP lawmaker knocks Hillary Clinton over Texas shooting
Hillary Clinton's Sister Souljah Moment: Fending off a challenge from the Sanders-Warren wing of the Democratic Party will make Clinton look moderate
How a U.S. Textile Maker Came to Embrace Free Trade
Alan Gross Joins New Lobbying Effort for US-Cuba Thaw
Supernation #7 -- Northern Africa / Middle East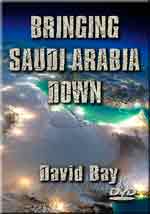 Saudi Arabia
Saudi Arabia's War in Yemen: Will become mired down in an unwinnable war
Why Senegal is sending troops to help Saudi Arabia in Yemen: 2,100 soldiers
Yemeni Fighters Trained in Persian Gulf Are Said to Join Saudi-Led Mission
France, Saudi Arabia unite in vision for region
Shadow Boxing: Will Saudi Arabia and Iran take fight into the open?
Syria
Despite Iranian-Hezbollah support, 'in the long run it is hard to see how Assad can survive'
UN Envoy Beginning Effort to Restart Syria Peace Talks
Syria Crisis: Spooked by rebel gains, Jordan doubles down against Islamic State
Hezbollah rule out offensive in Syria's strategic Qalamoun region
Suicide Bomber Dies in Attack on Syria Military Site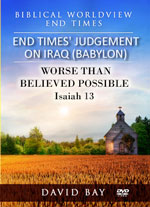 Iraq
ISIS' sex slave market: How Islamic State is wiping out Iraq's Yazidi minority
Canada's PM yanks promotional videos of soldiers in Iraq, Kuwait
IMF may agree on $800m loan to Iraq
Iraq sends troops to key refinery amid heavy clashes with IS
Congressmen to reconsider separate funding for Iraq factions: to Arab Sunnis and Kurds and Arab Shi'ites
Egypt
Egypt to continue Yemen operations
Is Africa tiptoeing back onto Egypt's map?
Egypt using courts and jail to intimidate journalists: Amnesty International
71 get life sentences for torching Christian church in Egypt
Egypt election laws leave political parties polarized
Egypt's Non-Oil Economy Contracts for Fourth Month
Renaissance Dam News
Ethiopia's controversial 'Renaissance Dam'
Ethiopia: International firm to supervise Renaissance Dam construction
Ethiopian Nile Dam Study Warns on Safety
---
Israel Geographically Located In Supernation #7
Anti-Semitism "Indisputably Dominant Factor" for Jewish Emigration from Eastern Europe
IDF Commander Calls for Preemptive Strike on Hamas Terror Tunnels Before It's Too Late
Rabbi Riskin Concerned over Haredi Control of Religious Affairs
Edelstein: We Are On the Brink of Civil War
Mortar Strike in Golan Heights Injures UN Soldiers
---
Kerry Makes Historic Trip to Somalia
Kerry Wraps Up Historic Sri Lanka Visit
---
Forget Tanks. Russia's Ruble Is Conquering Eastern Ukraine
NEWS
Gunmen killed at Dallas event featuring Prophet Muhammad cartoons
Islamic State Partisans Take Responsibility for TX Terrorist Attack BEFORE ATTACK!
Guns Carried: The Difference Between Garland, TX, And Paris
Police: 4 people, including suspect, killed in Wisconsin shooting
Baltimore Police Officers Want To Oust The Mayor
PM Abadi slams US Congress bill to split Iraq
Fiorina and Huckabee Joining G.O.P. Race on Heels of Carson
---
World Reorganizing Into 10 Supernations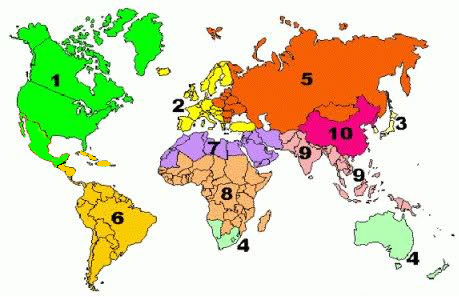 Supernation #7 -- Northern Africa / Middle East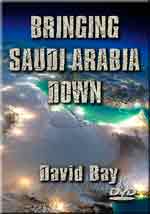 Saudi Arabia
Saudi Arabia 'oversees deployment of ground troops in Yemen'
Saudi Arabia says it has not begun a ground operation in Yemen
Saudi Arabia accused of using cluster bombs in Yemen air strikes
Saudi Arabia Says Yemen Rebels Launch Deadly Border Attack
What Saudi Arabia Has Bought For $50 Billion In Its Oil War
Yemen
Why Gulf states went to war with the Shi'ite Houthis rebels
Egypt sends Special Forces to Mandeb Strait, Red Sea, Gulf for more 3 months
Iran sends relief aid to crisis-hit Yemen via Oman
Hundreds protest against Al-Qaeda control of Yemen city
Key strait raises stakes for Yemen conflict: Bab Al Mandab
Iran
Khamenei's secret plans to occupy Sanaa and take over Yemen
US oil delegation to visit Iran this week: To review energy investment
Egypt
Egypt Recommits to Saudi Airstrikes in Yemen
Egypt sentences five to death for police killings
Amnesty Warns: 'Acute dangers' face journalists in Egypt
Soldier dies of injuries after tank bombed
71 get life sentences for torching Christian church in Egypt
Interior Ministry Proposes Orwellian Surveillance Plan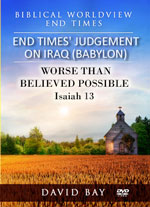 Iraq
PM Abadi slams US Congress bill to split Iraq
ISIS Claims Responsibility for Baghdad Car Bomb Attack
Iraq Offers Amnesty to Forces Who Fled ISIS
Harper defends Kurdish fighters during surprise Iraq visit
Shadow of Saddam lives on in Iraq
Iraqi city, Tikrit, still a ghost town a month after defeat of IS
Islamic State again threatening to capture Iraq refinery at Baiji
Syria
Syria tries to stabilize ailing currency
Separate talks with Syria rival sides to start Tuesday: UN
---
Op-Ed: I Know Why Israel is such a Happy Country
---
Freed Nigerian women tell of horror of Boko Haram captivity
---
Brooke Baldwin to Vets: 'I apologize'

NEWS
Protesters celebrate in Baltimore after officers charged in death of Freddie Gray
Hillary Clinton: Is Democratic candidate on verge of collapse?
US Navy accompanies 4 ships through Strait of Hormuz
NSA snooping program on last legs after anti-Patriot Act vote
MSM Finally Admits Antibiotics Are Causing Mental Illness: We told our readers years ago
Nepal Quake: 'No chance' to find more survivors, as death toll rises ro 6,621
---
Rage turns to relief as 6 Baltimore officers charged in Freddie Gray death
Why Marilyn Mosby's Comments on Freddie Gray Matter
Baltimore: Why Marilyn Mosby may not be able to convict police on murder charges in Freddie Gray's death
Law Professor: Baltimore Officers Were Overcharged, Charges Will Likely Be Dismissed
---
World Reorganizing Into 10 Supernations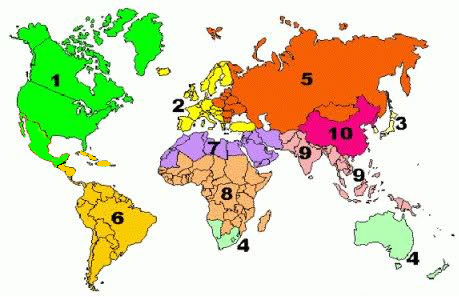 Supernation #7 -- Northern Africa / Middle East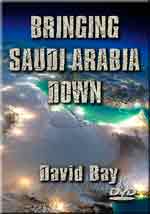 Saudi Arabia
Yemen: Terrified citizens caught between Saudi Arabia and Iran
Yemeni rebels cross border into Saudi Arabia, clashes kill 3 Saudi soldiers, 'dozens' of rebels
Egypt's President Sisi arrives in Saudi Arabia for talks
Saudi Arabia elevates Aramco chief as it braces for more market uncertainty
What Saudi Arabia Has Bought For $50 Billion In Its Oil War
Saudi Arabia, Eritrea agree to boost Red Sea security
UN Report: Iran Has Been Helping Houthis Since 2009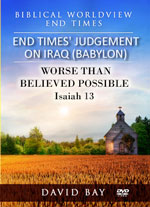 Iraq
Suicide car bomb attack kills 6 troops outside Baghdad
Baghdad officials blame displaced Sunnis for increased bombings
Canadian PM Stephen Harper makes surprise visit to Iraq
ISIL Experiencing Setbacks in Iraq, Syria, Centcom Says
ISIS strikes Iraqi forces as battle for Baiji rages
ISIS Head Incapacitated Due to Spinal Damage
---
Israel Geographically Located In Supernation #7
Palestinian youth tries to stab IDF soldier at West Bank checkpoint
Coalition Conundrums: Will Israel finally get a stable government?
Democrats are losing Jewish vote
Israel is up to its neck in Syria
A ticking bomb awaits Israel on its northern border
Palestinians to ask international soccer federation to expel Israel
Israel says Arab governments stalling vision of nuclear-free Middle East
NEWS
Patriot Act Faces Revisions Backed by Both Parties
Obama's Brother Is An Active Islamist
Michael Moore calls for full disarmament of police, wants prisons cleared
Texas governor orders troops to 'monitor' Jade Helm military exercise
Germany remains on high alert over suspected bike race terror plot
Ignore the 'whiff of panic' as US economy stalls
Virginia Gov. McAuliffe indicates he will veto data collection bill: Privacy advocates upset
Pope Stokes Flames Ahead of US Trip
---
Airline profits soar into the stratosphere as fuel prices fall
---
On Clinton's age, Republican rivals imply -- but never say -- she's old
Hillary Clinton campaign blasts GOP anti-abortion bill
---
12 EU citizens confirmed dead in Nepal after quake: But 1,000 missing
Why Nepal is so vulnerable to quakes
Nepal says no more foreign rescue teams needed in quake search
Red Cross warns of total devastation in far flung areas of Nepal
Earthquake of magnitude 7.1 strikes off Papua New Guinea: Struck by 6.9 quake on Thursday
---
Baltimore is reminder that riots don't work
Baltimore riots: Bloods and Crips gangs reject claims of kill-a-cop pact
Overnight calm in Baltimore: Tensions remain and protests expected
Prisoner in van thought Gray was 'trying to injure himself'
---
World Reorganizing Into 10 Prophetic Supernations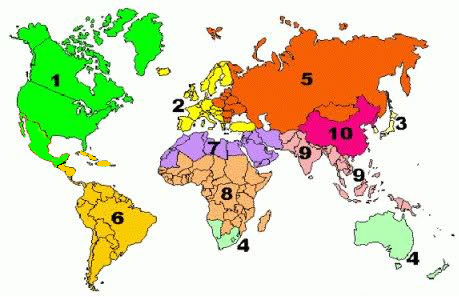 Supernation #7 -- Northern Africa / Middle East
Hillary's Middle East: Much more a continuation of Obama
Iran test-fires 'new strategic weapon' to battle 'Great Satan' US
Biden on War with Iran: If Required, It Will Happen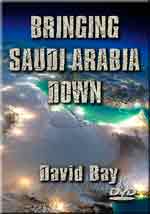 Saudi Arabia
Iran and Saudi Arabia are on a collision course
Saudi Arabia burns through foreign reserves at record rate
Yemen Crisis: Saudi Arabia 'repels Houthi border attack'
Iran Revolutionary Guard Chief: Saudi Arabia following in footsteps of Israel
Saudi's support of tribesmen 'dangerous, illegal and immoral escalation of Yemeni conflict'
Young Saudi Royals Rise as Kingdom Tries to Assert Regional Leadership
Saudi Arabia has beheaded 71 people in the past four months
Yemen
With Saudi Arabia Faltering in Yemen, Power in the Region Has Begun To Swing East: "Yemen portends major humiliation for Saudi Arabia"
Iran arming Yemen's Huthis since 2009: U.N claims
Yemen's people suffer from lack of food, power and medical aid as battles rage on
Syria
Are Assad's military forces on the verge of collapse?
Islamist rebels battle Syrian army near Assad heartland
Syria: How a new rebel unity is making headway against the regime
Endgame or new phase in Syria's 4-year-old conflict?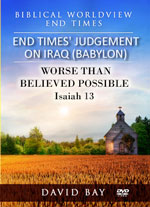 Iraq
Iraq poised to deploy Iran-backed Shi'ite militia in offensive in West
Iraq offers amnesty to security personnel who fled ISIS
Iraq's Sadr & Obama oppose sending funds directly to Kurds, Sunnis
Car bombings in Iraq's capital kill at least 20 civilians
4,811 Killed in Iraq during April
Iraq: Waiting For ISIL To Crumble Into Dust
Oil retreats off 2015 highs, Iraq exports hit record: Signs of an increasing supply glut are growing
Ready For Action: The female PKK fighters in northwest Iraq
Egypt
Repression in Egypt: Worse than Mubarak
Egypt and Spain Sign Security Cooperation Agreement
Egypt's domestic car assemblers could hit the skids
How the Egyptian Press Views the Yemen War
Renaissance Dam News - Reservoir Is WMD Aimed At Egypt
Intensifying Efforts to Complete the Grand Ethiopian Renaissance Dam
Ethiopian Dam Deal Ignores Science, Warn Experts
The limits of the new "Nile Agreement"
---
Israel Geographically Located In Supernation #7
Israel Allows 700 Truckloads of Goods into Gaza
ICC Weighing Prosecuting PA for War Crimes
Jihadists at the border: Operatives loyal to ISIS seen near the Golan Heights
National Security Adviser: US expects next Israeli government to recommit to two states
Palestinian Violence Continues to Escalate in Jerusalem
Israeli Security Officials Bust 6 Man Terror Cell Planning Imminent Attacks
---
Kremlin says too early to speak of Ukraine peacekeeping mission
Russia may be readying for new Ukraine offensive: NATO commander
---
Comparing the North Korea and Iran Nuclear Deals