Today's News
Not Created From Dead Dinosaurs and Plant Life? Likely Is Available Continuously And In Almost Limitless Supply?
Army: Sun, Not Man, Is Causing Climate Change
US air chiefs quit over nuclear blunders
Obama, Clinton Hold Secret Meeting
Bush Inflated Threat From Iraq's Banned Weapons
Iraqi Extremists' New Weapon: 'Flying IED'
Marching Over Vaccines And Autism
---
Russia's Plan to Nuke Guantanamo Bay
---
Presidential Politics
McCain Sets Sights on the Democrats Who Voted for Clinton
McCain Emerges as Master Economic Flip-Flopper
McCain vs. Obama: What to Expect
McCain Predicts 'Very Close Race' Against Obama, Casts Self as Underdog: GOP Contender Acknowledges Obama-Clinton Ticket Would Be 'Formidable'
Advice for McCain: Rethink strategy
Wall Street puts its money behind Obama: Despite worries that his administration would raise taxes and take a tougher line on trade and regulation
Obama reaching out to the white working class
Obama pitches health care plan for all Americans
Obama Quandary: Why He Wins, Loses With Different White Voters
Next on Agenda Is Clinton's Role
Arab Anger Forces Obama to Backtrack on Jerusalem: Within 24 hours of expressing his firm support for a united Jerusalem in a speech to a pro-Israel lobby organization, US Senator Barack Obama found himself forced to backtrack in the face of Arab anger
---
Former British PM Major says 42 days "pre-charge" detention would help terrorists: Not protect Great Britain
---
Accused 9/11 mastermind must now protect US secrets
---
Mugabe suspends foreign aid agencies' work in Zimbabwe
---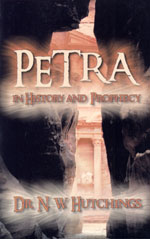 DVD
PM Olmert raises spectre of large military operation in Gaza
Israeli Man, Palestinian Child Killed In Attacks
IDF soldier wounded by Palestinian gunmen
The Livni Upgrade Project: Foreign minister's security credentials being inflated ahead of elections battle
UN Secretary-General condemns Palestinians, Israel too
Former British PM Blair addresses Parliament on Mideast progress: Bush can help push through a peace deal before his term ends in January
Former MK Bishara Charges: Israel offered Golan to Syria during war
Rabbis can handle Hamas: Deep grasp of religious ideology enables rabbis to contend with Hamas
US State Department Plays Down Abbas Overtures to Hamas
IDF Retaliates, Hits Terrorist at Source of Mortar Attack
US may lift ban on F-22 sale to Israel: Stealth fighter
F-22 - An undetectable route to Iran
Israel attack on Iran unavoidable: Olmert deputy
---
Pakistan foils car bomb terror plot near capital
After Failed Talks With Rebels Uganda Considers Military Route
---
Researchers secretly tracked the locations of 100,000 people outside the United States through their cell phone use
---
Japan puts denuclearization at center of G8 summit
---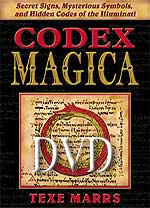 Non-Integrating States News - Iraq (Mystery Babylon)
UAE foreign minister promises to reopen embassy in Baghdad
France expresses renewed commitment in Iraq as FM opens talks
2 Shiite militiamen surrender during US raids
Six thousand Al Qaida fighters killed in Iraq
Recruitment of suicide bombers down
Revealed: US plan to stay put in Iraq
US Envoy Denies Secret Agenda in Iraq Negotiations
---
World Leaders Pledge to Combat Food Crisis
US election: it's far from over
McCain: I'd Spy on Americans Secretly, Too
Crude Oil Falls to Three-Week Low
MF Global Sees Oil At $86/Barrel
Calif. High Court refuses to stall gay marriage
Another Terri Schiavo: Husband battles family
Nuclear Explosion Occurs Near Epicenter of the Sichuan Earthquake
---
Presidential Politics
Barack Obama's early political pal Tony Rezko convicted: Might threaten his Presidential bid
Rush Limbaugh: Keep chaos alive: 'Mrs. Clinton did everything last night but thank me for helping to make this current situation possible'
Clinton Plans to Concede Race, Endorse Rival Obama Within Days
Obama secures nomination, but Clinton maneuvers on
Don't pick Clinton As V.P., Carter warns
Editorial: Should Hillary Be Vice President?
Public celebrations hide private consternation over the new Democrat nominee
Senator Obama In Heated Conversation With Senator Lieberman
Obama has cash advantage over McCain
GOP Videos Question Obama's Experience
Obama Supports Israel, Angers Fatah and Hamas
---
Russia 'Had Laser Cannons Before U.S.'
Russian army will be equipped with modern tactical Iskander missile
---
Bilderbergers set to meet in D.C. area
Bilderberg, Shadow Supergovernment
---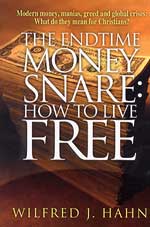 Economic News
U.S. Stock-Index Futures Climb; General Motors, PepsiCo Advance
Oil Rises on Reports of Explosion at Kuwaiti Industrial Site: Didn't affect a nearby refinery
Oil Little Changed Overnight as Fuel Supplies Growth Signals Lower Demand
United Airlines lays up a fifth of its fleet as jet fuel costs soar
When Buying A 'Gas-Guzzler' Makes Sense
Do Fuel-Saving Gadgets Take You for a Ride?
---
World leaders struggle to agree on a food crisis plan
South Africa: Act Right Now To Provide Relief To The Poor From Rapidly Rising Food Prices
U.S. battles over biofuels at food summit
---
California Governor declares drought, orders water sent to worst areas
---
---
Palestinian Negotiator: Peace deal with Israel will require a miracle
Bush Tells Olmert: Iran is an existential threat to peace
Olmert Hints U.S. Action on Iran Nukes is Near
US-Israel strategic alliance strengthened during PM's visit
Rice pushes peace as Olmert visits U.S. under cloud
Labor to support dissolution of Knesset
Lawyers File Suit Demanding Olmert be Forced to Step Down
Left, right-wing activists protest Peres' participation in Ariel ceremony
One Israeli killed during mortar shell attack on Negev kibbutz
Dozens of South American Politicians Wrap Up Pro-Israel Conference
Professor Disproves Claim that IDF Diminishes Soldiers' Morality
---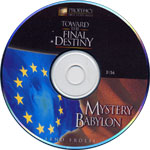 Iraq - Mystery Babylon
Non-Integrating States News - Iraq (Mystery Babylon)
Car bombs targeting police kill 22 in Baghdad
Iran, Turkey coordinate Iraq strikes: Against Kurd rebels in northern Iraq
Bush Replays Iraq Games Against Iran
Secret plan to keep Iraq under US control
Iraqis should be wary of new agreement with US
Iraq lawmakers want U.S. forces out as part of deal
UAE foreign minister on landmark visit to Iraq
Arab states still wary of investing in Iraq
---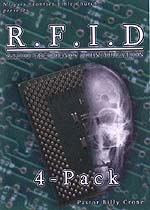 "Mark of the Beast" News
New Evidence Of VeriChip Lies And Deception
Group's Latest Report Sets Record Straight On Chip Implants, Cancer, And More
"Cancer Cover-up" describes an effort to downplay the fact that implantable microchips cause cancer in laboratory animals

Obama declares victory for Democratic nomination
North Korea is "serious adversary": U.S.'s Gates
US Dollar holds gains after rare Bernanke warning
California Sees No Rush Of Gay-Wedding Bookings
Iran to press ahead with nuclear work
---
Presidential Politics
Barack Obama seizes his moment in history
Should Obama pick Clinton for his Number 2? She is reportedly interested
Obama selects symbolic rally site
Obama's Boon: Givers Who Keep On Giving
Senator Obama's Success Likens to Realizing King's Dream: Becomes the first African American candidate to lead a major political party for the White House
Obama is 'favourite global candidate'
Nation of Islam activists on Obama camp payroll: Connection to Louis Farrakhan, members of radical group
Clinton Discusses What She Wants, but Not What She Will Do
Hillary Clinton defiant in face of loss: Stops short of conceding
Obama, After Victory, Must Heal Rift, Reconcile With Clinton
Exit Polls: Obama, McCain both have weaknesses
FACTBOX: McCain, Obama on diplomacy and foreign relations
McCain Sets Sights on Voter Blocs Favoring Clinton
McCain attacks Obama, distances himself from Bush
McCain urges further Iran sanctions
---
New US General Takes Command of NATO Troops in Afghanistan
---
Global Food Crisis Summit
Analysis: The global food crisis - UN is hosting a three-day food summit in Rome
World leaders urged to address food crisis: One billion people affected by food crises - U.N. officials press for elimination of trade barriers, expansion of research and investments to increase production
UN Secretary-General Ban Ki-moon Calls for 50% Increase in Food Output
Islamic Bank Earmarks $1.5b. for Food Aid: For poor Muslim countries
Quick fixes will help food crisis but deeper policy problems must be solved
Mugabe presence at global hunger summit drops jaws
---
Pickup truck, SUV sales run out of gas
---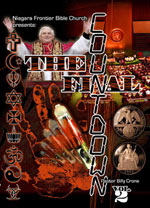 DVD
President Bush Meets with Israeli Leader at White House
Iran, Mideast peace on Bush-Olmert agenda
Rice shrinks President Bush's big talk on Mideast peace
Stop Iranian bomb by 'all possible means' -Olmert
Goodbye, Hillary: For Israelis, Hillary Clinton's defeat is a great loss, as she's a true friend of Israel
Homosexuality isn't perversion: by Rabbi Chaim Navon
Jewish Residents Protest Army's Retreat in Face of Arab Rioters
Cops check cash withdrawals in PM Olmert case
Analyze This: Shaul Mofaz's battle plan to conquer Kadima Party
Israeli strikes in Gaza after rocket barrage
---
Fed lowers growth forecast, raises inflation
---
Rival troops from north and south are converging on central Sudan
---
Syria makes a smart move: In allowing IAEA inspectors
Report: 3 suspect Syrian nuke sites off limits to IAEA inspectors
---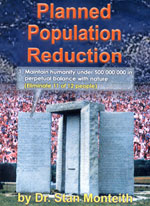 DVD
Non-Integrating States News - Iraq (Mystery Babylon)
New agreement lets US strike any country from inside Iraq
US denies that new agreement allows it to strike from Iraq
Suicide car bomber kills 9 in Iraqi city of Mosul
Iraq's Kurds to make fresh proposals on oil law
US nets 2 Qaeda suspects, Shia leader in Iraq
US government opens refugee office in Baghdad
Why should Iraq repay its past debts?
Dr. Quigley's Tragedy and Hope reveals a Call by Cecil Rhodes for an "American Union"
'US evidence against Iran fabricated'
Danish Embassy Blast Was Suicide Attack
Pressure mounting for global action on food prices and supplies
Gay marriage ban qualifies for California ballot
---
New Headline News Article
High Cost of Oil Threatening A Most Important Goal of the Global Elite -- A Global Economy
Since 1914, the Illuminati has been pushing relentlessly for a Global Economy, a Global Government and a Global Religion.
High oil prices are said to be encouraging governments to pull out of the trend toward a global economy and pursue individual solutions. Indonesia is the first major nation to pursue local economic cures, pulling out of OPEC
---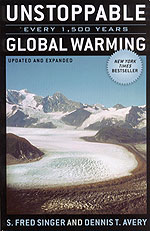 Global Warming
Our Spotless Sun: With the debate focused on a warming Earth, the icy consequences of a cooler future have not been considered
U.S. must lead on climate change: Editorial
Heated arguments begin over climate change
Bush would veto U.S. climate change bill
Sen. Lieberman's eco-boondoggle
Climate is right for another swindle
---
Presidential Politics
Primary season set to end with Obama poised to win: But, neither candidate will have the votes to win nomination on first ballot
Obama aides work hard to wrap it all up tonight
Clinton looks set to concede to Obama: Hillary may be looking to be V.P.
Some Superdelegates May Defer Decision
Democratic primary fight is unlike no other, ever: Focus now is one the roughly 200 superdelegates who remain undecided
Belligerent Bill cost Hillary Clinton endorsement from Ted Kennedy
What Obama Left Out : Editorial
Vanity Fair Implies Bill Clinton 'Bound' to Gina Gershon in Affair
Bill Clinton slams Vanity Fair writer as "sleazy"
As Clinton Campaign Winds Down, a Spouse Remains Wound Up
Hillary Clinton can learn a lesson from McClellan
Iraq stance will forever haunt McCain
Video: McCain slams Obama on Iran
---
Global Food Crises
World leaders hold crisis talks on global food prices
Could Genetically Modified crops help feed Africa?
UN Leader Ban Calls for 50% Increase in World Food Production
Call for trade barriers to be removed to ease food crisis
Thirty seven countries need urgent food aid
Uganda: Seize Global Food Deficit Opportunity
Donors weigh cash, food as wisest way to give aid
Biofuel makers aim to deflect blame in food crisis
Pope tells UN food summit world hunger is unacceptable
---
Bank of Shanghai hires Goldman JV for China IPO
---
Iran 'not seeking' nuclear arms
Headline News Archives: "Nuclear Armed Iran vs Nuclear Armed America: Whom Should The World Fear?"
NOTE: This article reveals the truth, that Iran had a fully operational nuclear weapons program in 2002!
---
Federal prosecutors seek to seize Colacurcio strip-club empire: "This is the most significant organized crime investigation we have ever undertaken ..."
---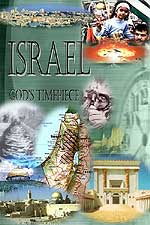 DVD
Israel disengaging from Sderot
MK Mofaz: Golan must remain with Israel in Syrian agreement - Golan in Syrian hands means putting Iran on border
Syria's President Assad: Israel must withdraw to 67' borders, up to Tiberias
Syria: IAEA should inspect Israel before us
Assad admits Israel never pledged to cede Golan
Olmert is still better: Despite shortcomings, current prime minister better than other options
Anti-Christian 'Cleansing' Campaign Picks Up Pace in Palestinian Gaza
Protest: Stop Supplying Hamas with Rocket Fuel
3 hurt in Kassam rocket attack: IDF soldier moderately wounded by sniper
Iran tells Hamas to 'keep up resistance'
---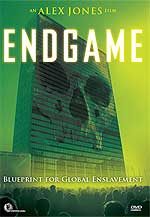 DVD
Non-Integrating States News - Iraq (Mystery Babylon)
Australia's original arguments for Iraq war all wrong: New PM Rudd reveals
White House defends Iraq war intelligence
Baghdad eyes French connection for weapons
Suicide car bomber kills 9 in northern Iraqi city
New agreement lets US strike any country from inside Iraq
Iraq's Kurds to make fresh proposals on oil law
Clinton wins big in Puerto Rico
US Senators seek curbs on London trading in oil futures
Russia's Putin Calls U.S. `Frightening Monster'
Tissue of dead humans to be cloned
8 killed in blast at Danish Embassy in Pakistan's capital
Trains gaining as sensible alternative to cars
---
Presidential Politics
Clinton wins, but Obama closer to nomination
Clinton makes closing argument after Puerto Rico win
No Road Map for Democrats as Race Ends
Clinton seeks to go after Obama superdelegates
Clinton ponders next move in marathon race
Puerto Rico loss moves Obama closer to nomination
Who'll stop the reign? Clinton has just begun to run. The nominee won't be chosen until late August, no matter what rival Senator Barack Obama's supporters and the superdelegates say now
Obama Hits McCain On Veteran's Benefits
The Obama-McCain age gap that matters
Plenty of soul-searching at Obama's former church
Florida, Michigan delegates will get half-votes
Bush's fury as ex-spokesman twists the knife
A Return to Arms Control: No matter who wins in November, treaties are back
Bush, LDS President Monson talk politics, economy: Note clear Masonic handshake
---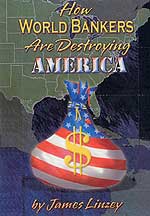 DVD
Oil Price News
Commodity Futures Trading Commission takes aim at oil price manipulation
Getting To The Murky Bottom Of Rapid Run-Up In Oil Prices
Iraq oil output hits post-war high: Exceeded for the first time two million barrels-per-day (bpd) as an export rate
Brazil to defend biofuels at summit: Says that ethanol is not to blame for global food inflation
Fuel protests paralyse European fishing fleet
MasterCard: Retail Gas Demand Continues to Fall
Indonesia to Quit OPEC, Unhappy With Costly Oil
Economic News
Treasury Secretary Paulson: U.S. Committed to Dollar as Reserve Currency
Fed's President Yellen: Interest Rates Lowered Enough
---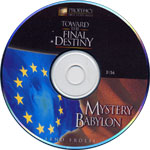 Iraq - Mystery Babylon"
Non-Integrating States News - Iraq (Mystery Babylon)
Baghdad Jews Have Become a Fearful Few
Monthly death toll of US forces falls to a possible war low
Soldier suicides hit highest rate
Australia pulls out 550 combat troops from Iraq: Ending combat operations
Australian Iraq withdrawal makes sense and leaves US alliance rock solid
US DOT and Iraq's CAA designate Bagdad's first certified air traffic controllers
PM Maliki faces opposition over long-term US troop presence
Iraq Insists: Agreement talks with US still in early stage
Powerful Iraqi cleric flirting with Shiite militant message
Iraq oil output hits post-war high: Exceeded for the first time two million barrels-per-day (bpd) as an export rate
---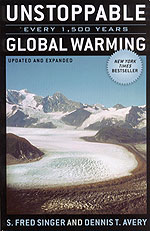 Global Warming News
A chilling global warming forecast: New reports about climate change should have us all sweating about the future
America's Climate-change bill: how it works and key players involved
Of greenhouse gases and greenbacks
Summit seeks accord on Arctic sovereignty
---
U.S. Homeland Security Chief Chertoff: Negotiation With Al Qaeda Futile
---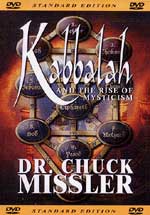 DVD
Defense Battle: Olmert to try and play for time
MKs slam Defense Minister Barak, urge him to resign
PM Olmert: No one will dictate Kadima's timetable for new elections
Police to take Olmert probe to the US
Iran's Ahmadinejad says again that Israel will 'disappear'
Terrorist Kuntar Pledge to Nasrallah: I Shall Continue Path of Terrorism - if and when he is freed
Monday Morning Begins with PA Arab Attacks on Jews
Jerusalem construction clouds peace talks
A year later, Hamas rule deepens in Gaza
Jerusalem Reunification Day Celebrations Extend Beyond Jerusalem
New York, Washington celebrate Israel's 60th
Florida, Michigan delegates will get half-votes
NY same-sex marriage foes appear to have few options
111 nations, but not US, adopt cluster bomb treaty
Ford Motor to open new plant in Mexico
Yuma, Az, decides booze is better than church
Colorado Gov. Bill Ritter Eliminates state's Gender-Specific Restrooms
---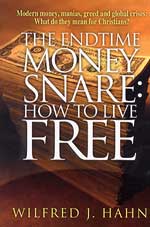 Oil News
Brazilian state oil company Petrobras makes new, "important" light oil find
Analysts say oil is the new "dotcom" bubble
Oil will fall to $60 a barrel: BDT Invest founder Henry Thornton
Oil prices ease further after sharp falls
John Hancock's Malloy Pares Commodity Bets: Taking profits out of commodity sectors like energy
As oil prices soar, restaurant grease theft rises: Fryer grease has become gold, popular as a form of biodiesel to fuel cars and trucks
Fishermen in Europe protest high fuel costs
---
Presidential Politics
Tuesday May Not End Democratic Fight
Clinton Strategist: Obama Isn't Entitled to Michigan Delegates
Clinton's advisers are confident all disputed delegates will be seated
Obama angles for showcase win in Montana
Clinton already looking beyond Florida, Michigan: Think Saturday's DNC meeting will end primary season? Think again
Hillary Hints At Obama/McCain Iraq Spat
Clinton's Latest Claim: She's The Most "Fiscally Responsible" Candidate
Obama's goal? 'Jeopardize U.S. battlefield superiority'
Rejecting Obama's Radical Friends
Barack Obama turns his fire on John McCain ahead of final primaries
Has McClellan Handed Victory to Obama?
---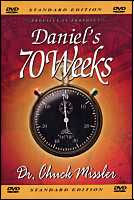 DVD
Egyptian police uncover Palestinian weapons cache inside a Sinai mountain
Tzipi's race to the top: Foreign Minister Livni cautiously moves towards ultimate goal: Israel's premiership
Olmert accuses police: You misled me
Rivals circle as Olmert bleeds support in face of scandal
Shas sages considering leaving Olmert's coalition
More rockets hit south: Islamic Jihad claims responsibility
Olmert, ministers to decide on Sunday on Gaza ceasefire
Hamas: Israel uninterested in truce
Great Britain looked to Israel when seeking masters of military deception
Palestinian industry of lies: Media manipulation has become strategic Arab weapon against Israel
Secretary of State Rice to investigate grant cancellation to Gaza students
Mother of kidnapped IDF soldier: No proof kidnapped soldiers are dead
Kuntar's Brother: Deal expected within 30 days

---
Dozens of Israelis Trapped in Army Mutiny in Conakry-Guinea: Western African nation
---
County clerks urged to ignore same-sex marriage ruling: Opponents argue issuing licenses to same-sex couples unconstitutional
---
US slams Burmese Military Junta
'Unimaginable tragedy' if Burma continues to delay aid
In desperate times, Burmese turn to their monks
---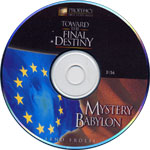 "Iraq - Mystery Babylon"
Non-Integrating States News - Iraq (Mystery Babylon)
Marine handing out coins promoting Christianity removed from duty
Thousands of Iraqis rally against US troop agreement
PM Maliki faces uphill fight over security pact with US
Iraqi prime minister: National reconciliation nearly complete
Hizbollah's Nasrallah earns rebuke from Iraqi president - but praise from Iranian speaker
Obama, McCain Spar Over Troops Comment
A Female Security Force in Iraq
Condoleezza Rice Enlists in "Kiss" Army Fan Club
---
Explosion kills soldier in northern Lebanon
Lebanon's Siniora starts talks with MPs over Cabinet formation: Hezbollah-led minority factions will wield veto power
---
US terror drive stalled in Pakistan's political quagmire
---
Situation in Sudan turning tense as talks falter
---
How the Pentagon shapes the world