BREAKING NEWS
Speaker Boehner: Let's Raise The Debt Ceiling!
Stocks soar on hopes for deal to avoid US default
Obamacare Is No Big Deal… Yet: First Trust chief economist Wesbury
NEWS
Partial Government Shutdown / Debt Ceiling News
Shutdown Showdown: Have the Democrats already lost?
Key Republicans signal willingness to back down on effort to defund health-care law
Shutdown Standoff Shows Signs of a Thaw
House Republicans consider short-term debt ceiling fix
Why John Boehner might have no choice but 'unconditional surrender'
CNN Shutdown Poll: BOTH Parties Are Being Held Responsible
Call to Action: Oath Keepers Urged to Support WWII Veterans at Memorials
Residents protest loss of business from Grand Canyon shutdown
ObamaCare News
Once you get into the Obamacare website, you can't get out
Health exchange rollout gets poor reviews: Just 7 percent of Americans say the rollout of the health exchanges has gone well
Many tried to warn officials of Obamacare website jam
Obamacare website looks "like nobody tested it," programmer says
Boehner slams ObamaCare after other GOP leaders sidestep it: "'How can we tax people for not buying a product from a website that doesn't work?"
Rush Limbaugh: Obama Approval Down to 37% and Republicans Still Think They're Losing?
---
Janet Yellen nominated by Obama to head US Federal Reserve
Why Janet Yellen Means Easy Money Is Here to Stay
---
3-star admiral fired as No. 2 nuclear commander
---
Killer executed for 1978 murder of Bisbee, Arizona, man
Inmates executed in the United States in 2013
---
Cheney, Lieberman Reportedly Joke About Waterboarding torture At Private Roast
---
Documents Reveal TSA Research Proposal To Body-Scan Pedestrians, Train Passengers
NSA's Utah Spy Supercenter Crippled By Power Surges
Father of NSA whistle-blower Edward Snowden arrives in Moscow
---
The World Is On Fire In The "Non-Integrating Gap"!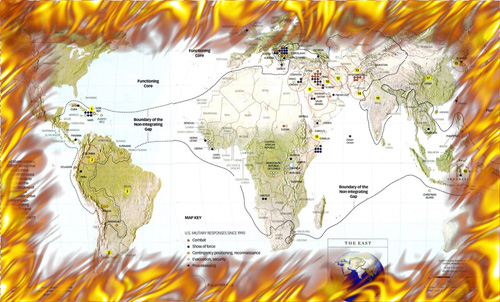 Flames of War Now Engulfing The African Nations Comprising Prophetic Supernations #7 and #8
Arab Spring' to Cost $800 Billion: Middle Eastern economies to lose an estimated $800 billion due to instability
Syria
Chemical Watchdog: Syria goal can be reached
Second Team of Weapons Experts to Head to Syria
Scores Reported Killed In Latest Syria Fighting
Rebels pushed out of Damascus suburb
Israeli military hits target in Syria
War in Syria is good business for people smugglers
China, Russia congratulate each other for preventing US strike on Syria at APEC
Iran
US-Iran Thaw Puts Israeli Attack Options on Ice
Britain Starts Process Of Mending Ties With Iran, Reopening Missions
Insight: Saudis brace for 'nightmare' of U.S.-Iran rapprochement
Iraq
Is Al Qaeda operating freely in Iraq? 5,740 Iraqis have been killed so far this year
Woman caught planting bomb at school in Iraq
Iraq executes 42 'terrorism' convicts in a week
Iraq "day of carnage" leaves 19 dead
Afghanistan
New details emerge about how four U.S. military members died in Afghanistan
Army Rangers among 4 killed in Afghanistan; 2 awarded Bronze Star
Final major Afghanistan deployment begins for UK troops
Egypt
U.S. suspends significant military aid to Egypt
Egypt condemns US decision to suspend military aid
Israel Complains: US Aid Cuts to Egypt Endanger Peace Treaty
4 Egyptian Security Men Killed by Car Bomb
Special Report: The real force behind Egypt's 'revolution of the state'
Miscellaneous
Libyan PM, Ali Zeidan, freed after being seized over US raid
Profile: Libyan Prime Minister Ali Zeidan
Bahrainis stage demos in solidarity with prisoners
---
Palestinian Chief Abbas May Meet PM Netanyahu Soon
PLO Official: Palestinians 'seriously considering' declaring failure of peace talks
Israel Complains: US Aid Cuts to Egypt Endanger Peace Treaty
2 Israeli Soldiers Injured by Syrian Mortar Fire
Arab MK Rewrites History: Patriarchs were Muslim, not Jewish
Council of Europe: There's Nothing Illegal About Circumcision
Can Iran's New Offer Be Trusted? Israel Doesn't Think So
Netanyahu calls on UK to condition full ties to Iran with cessation of calls to destroy Israel
Poll: Majority of Israelis believe US projecting weakness on Syria, Iran
'Alarming' Anti-Israel Campaign On Rutgers Campus
---
Join the Asean way: India realised that it would miss out on a critical external partner to rev up its own emerging economy if it did not partake in the vibrant zone carved out by Asean's powerhouses
India to set up separate ASEAN mission; FTA by year-end: PM
BREAKING NEWS
Shutdown Showdown: Have the Democrats already lost?
Janet Yellen nominated by Obama to head US Federal Reserve
Why Janet Yellen Means Easy Money Is Here to Stay
Did Rep. Paul Ryan Just Inject Hope Back Into Debt Ceiling Crisis?
Pipeline Explosion in Oklahoma Sends Flames '2 Football Fields High' Into the Air
Insight: Saudis brace for 'nightmare' of U.S.-Iran rapprochement
NEWS
Partial Government Shutdown / Debt Ceiling News
Obama Open to Budget Talks, Short-Term Debt Deal: But Government Must Reopen First
Default Might Not Meet Apocalyptic Predictions: And That Could Be Disaster
Has ANYONE Actually Been Able To Successfully Sign Up For Obamacare Yet?
Head Fake! Is Healthcare.gov only an empty shell MOCKUP of a working Obamacare exchange?
Obamacare Shutdown Theater: President holds entire nation for ransom with contrived closings
Poll: GOP gets the blame in shutdown
Disgusting! Obama administration tells park rangers to make life 'as difficult as possible' for visitors during shutdown
22 House Republicans Support 'Clean' Senate Bill: Only 17 Needed to Pass
2,000 S.C. defense workers return to work
Political Crisis Could Hurt US Image Abroad
Dem Congresswoman Suggests "Martial Law" to End Government Shutdown
---
Supreme Court Justice Scalia: 'It's a Nasty Time' in Nation's Capital
---
Nuclear scare at British Navy submarine base after 'unbelievable' failures: Double defects left vessels without vital sources of coolant for their reactors
Japan asks international community to help solve Fukushima crisis
Japan shuts down last nuclear reactor: All 50 reactors now closed
---
ASEAN = SUPERNATION #9 IN CLUB OF ROME PLAN
23rd ASEAN Summit opens in Bandar Seri Begawan, focusing on community building, external relations: Focus is on achieving fully functioning state by 2015
ASEAN claims to be on course to reach 2015 targets
Kerry to Push China, ASEAN to Resolve Sea Disputes
Are invisible forces orchestrating Myanmar's (Burma) anti-Muslim violence?
---
Obama to Name Janet Yellen to Head Fed: Will continue Bernanke's policies
Banks Are Still Too Big To Jail: Biggest fines in regulatory history are no problem for JPMorgan Chase's CEO
---
The World Is On Fire In The "Non-Integrating Gap"!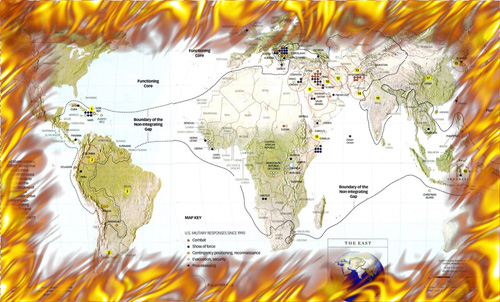 Flames of War Now Engulfing The African Nations Comprising Prophetic Supernations #7 and #8
Syria
Growing Unease Over Turkish Jihadists in Syria
Russia: We have 'common understanding' with US over Syria's chemical weapons
U.N. chief outlines plan to rid Syria of chemical weapons, but not war
Kerry: U.S. and Russia "very pleased" with progress on Syria chemical weapons destruction
Rebels Attack Army Base in Northern Syria
Lebanon rebukes Syria for cross-border raid
Iran rejects U.S. condition for joining Syria peace conference
Egypt
US Plans to Slash Military Aid to Egypt
White House denies rumors of cutting Egypt aid
White House expresses alarm about latest Egypt violence
Egypt sets November trial date for Morsi
Egyptian Christians 'scapegoated' after crackdown on Islamists: Amnesty International
Egypt to seize Muslim Brotherhood funds: Brotherhood is no longer formally registered as an NGO
Infamous Furqan Brigades claims responsibility for Cairo satellite RPG attack
Iraq
Why U.S. is losing Iraq and why Iran can't afford to
2010 Archives: Council On Foreign Relations (CFR) Pronounces The Winner of The Iraq War To Be -- IRAN!

Iran, Iraq sign deal on gas pipeline construction
French Press Agency Tallies Increasing Violence In Iraq: Nearly 5,000 Iraqis have been killed so far this year
Iraq: 9 Dead in Attacks on Eatery, Security Forces
Spate of suicide bombings against civilians are crimes against humanity - Amnesty International
Afghanistan
The Forgotten War: 12 years in Afghanistan down the memory hole
President Karzai Lashes Out at the U.S. for Its Role and Focus
Suicide Attack in Afghanistan Kills 4 People
Shutdown slows aid to families of U.S. troops killed in Afghanistan
Iran
No proof for anti-Iran nuclear military claims: Russia
Israel's PM Netanyahu calls for stricter sanctions on Iran
Iran's Majlis speaker stresses diplomacy on Syria
Miscellaneous
Somalia: SEALs who Aborted Mission Ordered to Catch, not Kill Terrorist
Kerry: Al-Qaida Operative's Capture in Libya is 'Legal'
Libyan PM Wants Positive Relations Amid US Raid Aftermath
Iran and UK agree to exchange diplomats
Obama Praises Capture of African Embassies Bombing Suspect
US Tries to Fight Terror in Mali Without Funding Mali's Military
New Uganda Political Organization Challenges President's Rule
North Korea
N. Korea Puts Troops on Alert Over US-Led Military Drill
S. Korea confirms North's Yongbyon plutonium reactor restart
Iran willing to boost ties with North Korea: Iran's VP
---
Israeli drone crashes into Mediterranean Sea
2 Israeli Soldiers Injured From Syrian Mortar Fire
Tourism Minister Landau Warns: Minister Peretz's Policy will mean Split Jerusalem
IDF Lt. General Gantz: Homefront Soldiers Make Battlefront Possible
IDF Officials Pay Visit to Nine-Year-Old Terror Victim
Finance Minister Lapid: Israel Doesn't Need PA Recognition
Hezbollah Has 200,000 New Rockets, and the Same Goal of killing civilians

---
Black Motorcycle Mob Violence in Fresno. "A multi-racial dance?" Leaves 1 Dead. 12 Wounded
---
Woman Calls 911 For Diabetic Fiance: Police Shoot And Kill Man Upon Arrival
---
Soon, Drones May Be Able to Make Lethal Decisions on Their Own
---
Brazil and Obama's 'Big Brother syndrome': US surveillance and arrogance are damaging relations with South America's biggest country
---
Oil falls toward $103 as IMF cuts growth forecast
Default Talk Is Just a "Scare Tactic"
Americans' Economic Confidence Takes Plunge Not Seen Since Lehman In 2008
U.S. Economy Poised for Liftoff, Sonders Says: Pray Pols Don't Blow It
White House opens door to short-term deal
SEAL Team Six Raids: More War On Terror Theatrics
If the War on Terror Ended, Would We Notice?
An Opening to Iran? We Should Talk To The Iranians, Who Have No Nuclear Missiles Aimed At Us, Ron Paul
Transforming America's Schools into Authoritarian Instruments of Compliance
---
Partial Government Shutdown / Debt Ceiling News
The shutdown as an opportunity
White House opens door to short-term deal
Are there enough House votes to end the government shutdown?
One dead, two injured in Metro tunnel explosion: Investigators cannot be dispatched because they are furloughed!
Obama Shuts Down Amber Alert Website While Michelle Obama's Let's Move Website Stays Open
---
ObamaCare News
Is Obamacare's First Enrollee Bogus?
Obamacare Fines to be Seized From Bank Accounts?
Obamacare Glitches: Why they might help end government shutdown
Obama Administration: No Obamacare enrollment numbers until November at earliest, volume is problem on website
Obamacare Seen Straining Clinics With Medicaid Expansion
Why the Obamacare Exchanges are ripe for innovation
---
The World Is On Fire In The "Non-Integrating Gap"!
AFRICOM: The US Pivot to Africa
Imperialism destabilizing Africa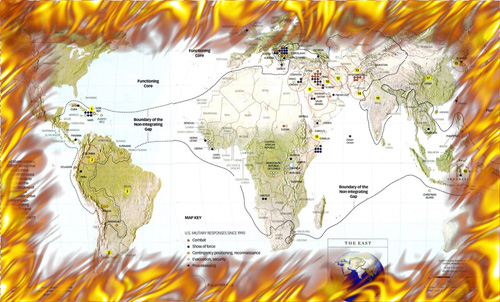 Flames of War Now Engulfing The African Nations Comprising Prophetic Supernations #7 and #8
Syria
CIA Activities in Syria: Stepped Up Aid to Islamists
Syria chemical arms elimination agreed on by U.S., Russia
Kerry 'very pleased' at Syria compliance over chemical weapons
Berlin rejects Assad's call to mediate in Syria
Turkey's PM Erdogan: 'Syria's Assad is a Terrorist, Not a Politician'
Syrian President Assad Places War Jets in Iran for Safety
Iraq
Coordinated blasts in Baghdad, other attacks kill 45 as al-Qaida claims earlier assault
UN Envoy Appalled By Deadly Suicide Bomb Attack on Children in School Playground: Killed at least 10 children
Iraq exposed to organized violence: Iran official
Iraq suffers 'accelerated surge' in sectarian violence
Egypt
Five soldiers slain, blasts rock Egypt as deadly violence escalates
Egypt considers security cameras at tourist sites
Dark Clouds Over the Sinai: The military's brutal North Sinai campaign is targeting civilians and militants alike
Egypt insurgency grows as Islamists demonstrate ability to attack despite crackdown
Saudi Arabia renews support to Egypt against 'terrorism'
US arms industry profits from aid funds to Egypt
Afghanistan
Afghanistan Election: Warlords and technocrats seek to replace pro-West President Karzai
President Karzai blasts NATO for Afghanistan 'suffering'
The War in Afghanistan Is 12 Years Old
With little fanfare, Afghanistan War drags into 13th year
Miscellaneous
Libya in Chaos Two Years After NATO's 'Humanitarian Liberation'
Libya summons US envoy to protest raid to capture terrorist al-Liby
Iran urges more efforts by Yemen over abducted diplomat
Geneva talks to address Iran call for new N-offers
Iran's FM Insists on 'Absolute Right' to Enrich Uranium
North Korea warns US of 'horrible disaster', places military on alert
---
IDF Chief of Staff Provides Imaginary War Scenario
Peres Protests European Resolution on Circumcision
Palestinian Chief Abbas Again Fails to Condemn Terror Attacks, Murders
Vehicle Attacked by Rocks on the Way to Funeral
'Jews Will Never Be Forgiven the Holocaust'
---
Failed Navy SEALs raid on Somali target could bolster Al Shabab
Americans Don't Want A Shutdown AND They Don't Want Obamacare
Partial Government Shutdown News
House approves back pay for 800,000 furloughed federal workers
Why the Government Shutdown Is a Welcome Development
House Speaker Boehner: House will not pass bill to re-open government until Obama agrees to negotiate
Obama forced to the table over shutdown
On Sunday shows, Treasury secretary warns of default
Boehner, White House harden stances as shutdown continues, potential default nears
Cruz urges GOP to use debt ceiling fight for Obamacare changes
The shutdown's losers and not-quite losers - "27 percent said they disapproved of Obama, Democrats AND Republicans"
U.S. Shutdown Creates Investment Opening: "Probably won't cause a recession"
FDA Isn't Inspecting Food During The US Government Shutdown
Obama withdrawal puts China's Xi Jinping in APEC box seat
European Stocks Drop as Boehner Rejects Clean Debt Limit
Asian Stocks Drop as Investors Weigh U.S. Debt Limit
Iwo Jima Memorial Closed, Barricades Erected (Update: Vets Break Through)
National Park rangers ordered to keep visitors out of privately run businesses
ObamaCare News
Obama asks for patience in glitchy health care sign up
President repeats willingness to negotiate ObamaCare changes
Some Tea Party-Backed Lawmakers Yield in Obamacare Fight
---
Long Arm Of U.S. Military
U.S. military forces strike in Libya and Somalia: Capture wanted al Qaeda leader
Libya wants "clarifications" over U.S. raid that captured terror leader
Capture of bombing suspect in Libya represents rare 'rendition' by U.S. military
Navy SEALs abort mission to capture al-Shabab leader in Somalia
Kerry, commenting on US strikes, says terrorists can run but they can't hide
---
IMF Chief: Global economy changing on an 'epic scale' - "Currencies should be allowed to depreciate"
The Lower Price of Oil: It's bad news for the Middle East
PM Netanyahu: For peace, Palestinians must recognize Jewish homeland
Now MasterCard Wants Your Fingerprints
ATF tries to block whistleblowing agent's Fast and Furious book: 1st Amendment battle over 'gun-walking' expose
Careful what you tweet: Police, schools tap social media to track behavior
Sisters of woman killed in DC chase question police actions: "Not justified"
---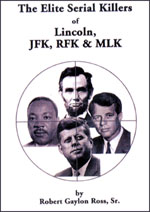 DVD
SAS sniper photo raises new doubts in Princess Diana conspiracy
Dying Diana 'finished off by the SAS'
Explosive: The secret Princess Diana diaries - "PRINCESS Diana's secret diaries will rock the royals if they are ever released"
---
The vast reach of the Nazi Holocaust
---
The World Is On Fire In The "Non-Integrating Gap"!
AFRICOM: The US Pivot to Africa
Imperialism destabilizing Africa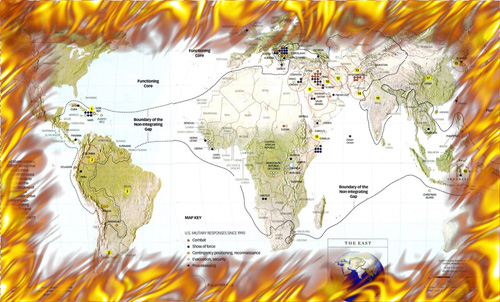 Flames of War Now Engulfing The African Nations Comprising Prophetic Supernations #7 and #8
Syria
UN experts start work on eliminating Syria chemical weapons
US credits Syria's Assad over chemical weapons destruction: "Deserves Credit"
'British extremists use Syria as training ground before returning home': British Home Secretary Theresa May warns
Syria's Assad: 'A president also makes mistakes'
Hezbollah begins to withdraw some troops from Syria
Israeli Arabs join Syrian civil war: Against President Assad
Syria war spills on to local streets in Sydney and Melbourne, Australia
Iraq
Bush aided Israel in destabilizing ME: American college professor
33 Dead in Iraq Suicide Bombings: Attack at School kills 14 children
Many dead in fresh wave of Iraq violence: At least 66 people killed in blasts across the capital city of Baghdad and city of Tikrit
War was 'devastating to America' - and Iraq
The Destruction of Iraq's intellectuals
Egypt
At least 53 killed, over 200 wounded as Egypt protests turn violent
Anti-Israeli rallies turn violent across Egypt
Egypt attacks targets security forces: Killed five Egyptian soldiers in Suez Canal city of Ismailiya
Egypt Foreign Minister: Transitional govt to end by spring
Audio slideshow: Turmoil in Egypt
Afghanistan
Four U.S. Soldiers Killed By An Improvised Explosive Device
International soldier slain in Afghanistan by alleged private guard
Insider attacks begin with a trip to the market
Is withdrawal from Afghanistan still on schedule?
Afghanistan not safer after US invasion: Afghan journalist
'Prince Harry lucky to escape Afghanistan', say Taliban
Iran
Breaking The Silence Between The U.S. And Iran
Iran's Ayotollah Khamenei offers meek support for recent Iran-US overtures
Kerry: U.S. waiting for Iran nuke reply
Iran: Men Allowed to Marry Adopted Daughters
Miscellaneous
Pakistan deadly bomb targets Peshawar polio campaign
In Pakistan terrorists are afraid of education
CCTV Video Shows Only 4 Kenya Attackers
20 killed in army, Boko Haram clashes: Nigerian Military
German embassy bodyguard shot dead in Yemen
---
PM Netanyahu: For peace, Palestinians must recognize Jewish homeland
Rabbis: Pray for failure of peace talks
MK Chetboun Warns: Releasing Terrorists Encourages Terrorists
PM Netanyahu: Iran wants to take over Mideast
Palestinian terrorist gunman shoots Israeli child: Infiltrated town
PM Netanyahu Links Palestinian Leadership, Nazis
Defense Minister Off to US to Meet Hagel: View F-35 Stealth Fighter
Samaria Council Demands: Stop Palestinian Authority Police From Traveling Our Roads
Star of David Not Allowed on Temple Mount
Rabbis: Pray for the Land of Israel
---
Economic News -- No Economic Collapse
Embattled dollar faces fifth straight week of losses
IMF Chief: Global economy changing on an 'epic scale' - "Currencies should be allowed to depreciate"
Buffett's Crisis-Lending Haul Reaches $10 Billion
China reassures neighbors over economy, reforms
U.S. Treasury begins sale of final 101M GM shares
Exel workers in Toledo to move to another facility: Won't lose their jobs at end of year

Partial Government Shutdown News
White House asking for sad shutdown stories
Obama calls on Congress to stop 'farce', end shutdown
U.S. Stocks Rise as Optimism Grows Over Ending Impasse
Unanticipated Benefit of US Government Shutdown
Government shutdown drags on; Congress to take Sunday off
Obama's approval drops to 41 percent, lowest in two years: Poll
Hillary Clinton: Shutdown shows "scorched earth" politics
Some Senate GOPers look for way out: President refusing to negotiate unless GOP agrees to lift debt ceiling
Tea Party's Ross Says Debt Worth Yielding on Obamacare: "We've lost the CR battle"
Democrats tap procedural trick to force House CR vote
Shutdown storm looms over disaster defenses
What each of the three sides in the U.S. shutdown need in order to claim a victory
US shutdown: Kerry warns on foreign policy impact
Senator Rand Paul: Obama's response to shutdown is just 'shut up'
Priests threatened with arrest if they minister to military during shutdown
Splintered Tea Party upending U.S. politics

---
Implanted Electrodes Reboot Brain out of Intractable Depression: Future Mind Control?
Dark Web Rising: McAfee Founder To Launch New "NSA Killer" Privacy Device
Poll: Stronger gun laws wouldn't have stopped Navy Yard shooting
Miriam Carey, identified Capitol Hill car chase driver, was taken for mental-health evaluation: Claimed she was "under electronic surveillance"
Death of woman killed at Capitol 'avoidable'
Is TSA Frisking and Scanning Coming to the Local Mall?
Iran's Ayatollah Khamenei backs President Rouhani's New York talks
Judge Andrew Napolitano Explains the FISA Court Scam
Exposing the Prison Profiteers
UN Agreement Reached on Syria; Obama Warhawks Defeated on Every Count
---
The World Is On Fire In The "Non-Integrating Gap"!
AFRICOM: The US Pivot to Africa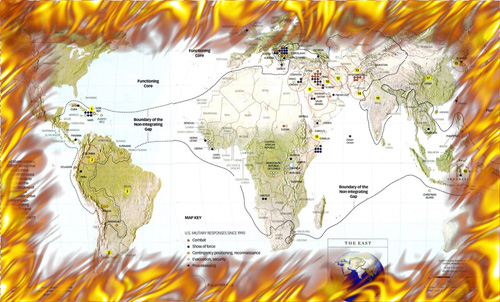 Flames of War Now Engulfing The African Nations Comprising Prophetic Supernations #7 and #8
Syria
Saudi black op team behind Damascus chemical weapons attack – Russian diplomatic sources charge
Syria takes further step toward dismantling chemical weapons arsenal
Syria: Al-Qaeda wants to control Iraq and Turkey border zones
Turkey will pay for harboring 'terrorists' – Syria's Assad
Christians under threat in Syria as Islamist extremists gain influence
Syrians who fled war struggle across Mideast to survive
Iraq
In Iraq, executions rise as terrorist attacks escalate
Can Iraq ever escape cycle of violence?
Soldiers among seven killed in Iraq violence
Afghanistan
Afghan civilians reportedly killed in NATO airstrike: Five civilians, including three children
New monument to U.S. military service members killed in action in Iraq and Afghanistan
Impasse With Afghanistan Raises Prospect of Total U.S. Withdrawal in 2014
Another coalition death in Afghanistan
Miscellaneous
Libyan gunmen kill 15 soldiers
Military strike reported in southern Somali town
Egypt: At Least 5 Dead in Cairo Clashes
---
PM Netanyahu: Peace Talks Are Going Nowhere
Abbas, US envoy Indyk discuss Israeli-Palestinian peace talks in Ramallah
UNESCO passes six resolutions condemning Israel
Jerusalem irked at Obama's UN / GA address
Dutch premier rejects labeling Israeli products from over the Green Line
Israel to run for UN Security Council seat for 2019-20
'Israel doesn't have veto powers over Iran issue': Western Diplomat
---
Guatemala President Otto Fernando Pérez Molina Praises Marijuana Legalization: In UN Speech
---
Four-legged, DARPA-funded, running war robot unveiled
---
Russia charges entire Greenpeace crew with piracy: Including two Canadians
---
Economic News -- No Economic Collapse
Ship, baby, ship! Calls come for US to export oil
Stocks to see more volatility from shutdown
No Jobs Report Means Economists Chew on Football Not Data
Demand for most popular GM trucks reportedly outstripping supply
GM gets Army deal for fuel cell tech
Ford could reach lofty 300K Fusion sales this year
NEWS
Capitol Shooting: Violence provides a reality check during surreal shutdown
Police probe chaotic Capitol Hill car chase that ended with suspect shot dead
D.C. Cops and First Responders Running Drill on Same Day as Capitol Shooting: Exercise held from 9/30 to 10/1
Mentally Disturbed Woman With Baby Rams Gates Near White House: America Freaks Out
Ex-NSA chief jokes about putting Edward Snowden on kill list
Major NATO exercise underway in the Mediterranean
---
Partial Government Shutdown News
Despite shutdown, US debt downgrade unlikely
Can President Obama Sidestep Congress On Debt Limit?
Fiscal Flap Vindicates the Fed's Easy-Money Call
GOLDMAN: The Government Shutdown May Continue Even After Congress Raises The Debt Ceiling
US Shutdown: State Dept 'Can't Enforce Sanctions on Iran'
Barack Obama: A Divider, Not a Uniter
Obama cancels Asia tour over shutdown
US government shutdown closes tourist attractions
Angry US government workers slam Congress for partial shutdown
Government shutdown impasse continues after White House meet
As government shutdown persists, focus shifts to debt limit
Stock futures edge higher, shutdown still in focus
What The Rest Of The World Thinks About The U.S. Shutdown
---
ObamaCare News
That Congressional Exemption From Obamacare? Another Myth
Obamacare prices: Expensive or cheap?
Obamacare Exchanges Struggle as Lady Gaga Tweets Support
An Overlooked Obamacare Flaw: Too Many Choices
Obamacare Provision: "Forced" Home Inspections
---
Israel prepares for major cross-border attacks
Poll: Most Israelis Support Iran Strike
Netanyahu says he would 'consider' meeting with Iran's Rouhani
September: Spike in Terror Attacks, Two Soldiers Killed
Egypt Allows Palestinian Pilgrims to Travel to Saudi Arabia to the Hajj
Deepening Israeli-Arab Consultations as Middle East Blocs Solidify
Israeli family traumatized by near lynching by Arabs
Concerned by kidnap attempts, IDF stresses dangers to soldiers
Palestinians win settlement land from Israel
---
The World Is On Fire In The "Non-Integrating Gap"!
AFRICOM: The US Pivot to Africa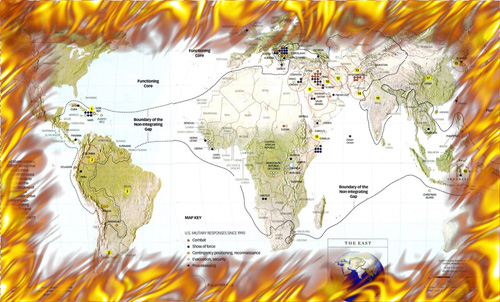 Flames of War Now Engulfing The African Nations Comprising Prophetic Supernations #7 and #8
Selling an Invasion? Consult Joseph Goebbels
Syria
UN Inspectors Report 'Encouraging Progess' in Syria
UN Officials: Recent escalation in Syrian civil war could delay work to disable chemical weapons
The Army of Islam Is Winning in Syria
Assad: If People Object, I Won't Run for Re-election
Assad warns Turkey of 'heavy price' for backing Syrian rebels
Iran
Commander of Iranian Cyber War Headquarters assassinated
Iran denies assassination in cyber war officer's death
U.S. hints Iran could get some sanctions relief if takes certain steps
Reversing Iran's Nuclear Program: Testimony by State Department
Iran Military Official: Obama has surrendered
Iraq
Iraq: Deadly Bomb Blast Hits Soccer Field
Five killed, five wounded in Iraq suicide bombings on Friday
U.S. Rules Out a New Drone War in Iraq
Experts: Al Qaeda Violence "No Longer Containable in Iraq"
Iraq's Kurds: Watch out for bad neighbours
Afghanistan
Afghanistan: U.S. blocking deal on future security pact
Troops in Afghanistan to Get Only Two Hot Meals a Day - Part of US withdrawal strategy
In Afghanistan, Surge In Roadside Bombing Is Hurting Army
'Hotbed' Helmand patrol base in Afghanistan is shut down as British troops leave
Why Americans Can't Remember Afghanistan
Egypt
Egyptian Brotherhood Compares Military to Hitler
Egypt to take over banned Muslim Brotherhood assets
Masked gunmen shoot dead Egyptian soldier near Ismailiya
Egypt's army planning to attack targets in Gaza
Pro-Morsi movements announce 6 October protests
Video shows Egypt generals plotting media gag
Egypt aims for revolution in desert farming: Water scarcity prompts farmers to use an ancient technique in pursuit of sustainable agriculture
Miscellaneous
Gunmen kill Yemeni officer in Yemen on Friday
Yemen Raids Al Qaeda Headquarters: At Least 10 People Killed As Army Retakes Building
Somalia's uphill battle against al-Shabab
Canadian accused of beheading young sons in Somalia has mental illness, marital problems
Mombasa riots after Kenyan cleric Ibrahim Omar killed
Kenya tells Somalia to 'put house in order'
At Kenya's Westgate siege mother and children 'played dead'
Kenya: BBC at morgue amid body reports
Nigeria school killings condemned by Amnesty
Niger would welcome armed U.S. drones: Foreign Minister
Madagascar crowd burn two Europeans to death over "organ trafficking"
Libya receives Khrizantema-S tank destroyers from Russia
Gunmen kill Libyan colonel in Benghazi
Uganda president dares exiled general to try to remove him by force
Ugandan soldiers complete US-led special operations training course
---
Violence against India's women
---

Gun Shy in Seoul: Sixty years later, South Korea still isn't ready to take full control of its own defense
---
World cereal production to be lower than earlier estimate

BREAKING NEWS
US Capitol in lockdown, reports of gunshots
Shots fired at U.S. Capitol, female suspect in custody
Stocks drop as Capitol gets locked down after reports of shots fired
Shots fired at U.S. Capitol: Officer injured
NEWS
Government Shutdown? 36 Facts Which Prove That Almost Everything Is Still Running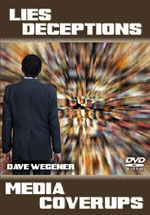 Partial Government Shutdown
History of US Government Shutdowns
Here's Why Wall Street Isn't Worried and Will Ignore the President's Warning
Republicans Are No Longer the Party of Business
Poll: Americans not happy about shutdown; more blame GOP
No Shutdown Deal in Sight After White House Meeting
Latest GOP strategy on government shutdown: Can it work?
Government Shutdown: GOP moderates huddle as conservatives set agenda
US Government Shutdown Will Delay Military Funding for Israel
Automakers scramble to deal with govt shutdown
As Ford sales surge, can the blue oval catch GM?
Retail group expects slightly brighter holiday season sales
U.S. deadlock drags on dollar, but stocks put up a fight
World Markets Unfazed by US Government Shutdown
Rand Paul: 'Goons' blocked WWII Memorial
Here's How to Bypass the Debt Limit
ObamaCare News
An Overlooked Obamacare Flaw: Too Many Choices
'The System Is Down': Obamacare Glitches Go Public, Reasons Unclear
What Does New Health Law Mean For Me?
---
Israeli PM Netanyahu prophetically correct at UN
Iran gets senior seat on UN nuclear disarmament committee
Yellowstone Supervolcano Alert: The Most Dangerous Volcano In America Is Roaring To Life
Democrat Senator Leahy: No Internal Border Patrol Checkpoints (Checkpoints)
Calif. Condemns "Indefinite Detention"
Google Is Being Accused Of Illegal Wiretapping
South Korea warns Pyongyang with missile display
Steve Jobs Never Worried About the Debt Ceiling
Fukushima Leaks: Radioactive water overflows tank
---
Man's 'Horrific' Infection Sparks Seawater Warning
---
The World Is On Fire In The "Non-Integrating Gap"!
AFRICOM: The US Pivot to Africa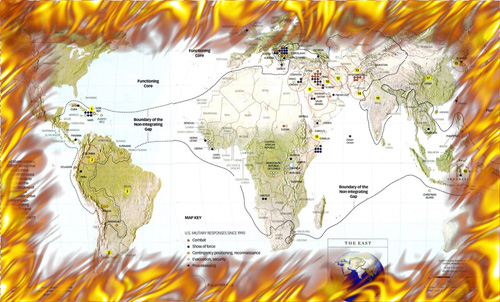 Flames of War Now Engulfing The African Nations Comprising Prophetic Supernations #7 and #8
Selling an Invasion? Consult Joseph Goebbels
Syria
Syria: Rebels Down Drone as Regime Casualties Mount
Chemical Experts Begin Mission on Syria Disarmament
Putin, Obama may discuss Syria next week in Bali: Kremlin reveals
Has U.S. Syria policy boosted Russia and left the "friendly" rebels in the dust?
Hezbollah Withdraws 1,200 Troops from Syria: Assad may lose one of his staunchest allies
The Army of Islam Is Winning in Syria (Foreign Policy Magazine)
Iraq
Analysis: Iraq's never-ending security crisis
Collateral Damage: Iraq's forgotten conflict is flaring up again - The war started by the 2003 invasion has never ended
Gunmen down military helicopter during clashes in central Iraq, kill 5-member crew
Rapprochement with US Reinforces Iran Hand in Iraq

Miscellaneous
Russian Embassy in Libya Attacked
Yemeni Troops Retake Base from Al Qaeda
USA should push regime change in Saudi Arabia
Fresh fighting in Mali rebel bastion
15 Dead in Suicide Bombing in Pakistan
---
Netanyahu prophetically correct at UN
Egypt Has Plan to Strike Gaza: If attacks on Egyptian soldiers continue
Hamas dismisses talk of strike by Egypt against Gaza
Justice Minister Livni vows to end Mideast conflict with final-status accord
Meretz Head Tells UN Chief: Palestinian issue priority over Iran
Dozens of Hareidim Ascend Temple Mount
US Government Shutdown Will Delay Military Funding for Israel
Declassified: Israel nearly used nukes in Yom Kippur War
Israeli gas masks selling fast on eBay
Abortion numbers still falling in Israel
NEWS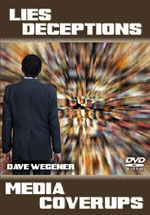 Partial Government Shutdown
From NSA Spying and VIPR Sweeps to Domestic Drones: A Round-Up of the Police State Programs NOT Affected by a Government Shutdown
Gov't Shutdown: No progress on ending stalemate
Staunch Group of Republicans Outflanks House Leaders
Stop being so stupid, voters tweet to Congress: "You all should be fired"
Another View: Faced with 'tyranny,'GOP had no choice
Some in GOP not heeding old Big Business allies
Sorry, America! Wall Street Doesn't Care About Government Shutdown
House Republicans Wait at a Table for Dems to Negotiate Budget
Twitchy Traders Overstate Market Alarm Over DC Noise
Poll: Who Is More Likely to Emerge as Perceived Winner of Shutdown?
U.S. gov't closure: Impact on China to be limited
ObamaCare News and Facts
Like it or not, Obamacare is here to stay
Obamacare exchanges launch: Huge volume, tech hiccups
Shutdown: GOP Extremists Are Hijacking the Government
'Obamacare' launches amid government shutdown
President Obama shortens Asia trip due to US shutdown
Obamacare: Separating Truth from Fiction – Here's What You Need to Know
---
The World Is On Fire In The "Non-Integrating Gap"!
AFRICOM: The US Pivot to Africa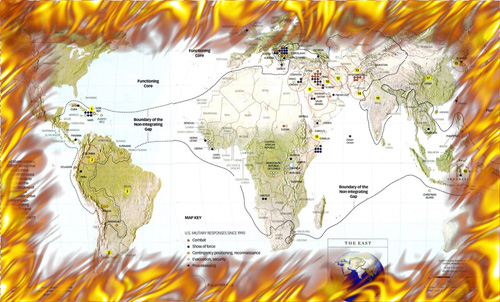 Flames of War Now Engulfing The African Nations Comprising Prophetic Supernations #7 and #8
AFRICOM: The US Pivot to Africa
Obama at the UN: Syrian Blues and a Persian Puzzle
Next Middle East War Will Fought Be Over Water
Syria
Key Syrian Rebel Groups Abandon Western-Backed Exile Leaders: Supporting al-Qaeda now
Inspectors Begin the Hunt for Syria's Chemical Weapons
UN Urges Kuwait to Host New Syria Aid Conference
Syria Says It Is Fighting Rebels Who Eat Human Hearts
Putin's Power Play in Syria is Win-Win
Russian group backs Putin for Nobel peace prize over Syria
Egypt
EU Foreign Policy Chief Holds Egypt Reconciliation Talks
Egyptian General Calls for Quick Political Transition
Egypt anti-coup rally held in Tahrir Square
Egypt court bans all Brotherhood activities
One Nile Valley Town Is A Study Egypt's Tensions
Egypt stops tourist travel to Iran citing security worries
After Years of Unrest, Egypt's Startup Ecosystem Is Booming
Jordan Arrests 3 for Supporting Egypt's Muslim Brotherhood
Iraq
Syrian jihadists accused of spreading 'brutal influence' in Iraq to set up 'Islamic state'
Almost 1,000 people killed in Iraq last month
Iraq Shiites targeted by bombs at Baghdad markets
Kurdish KDP wins Iraq's regional parliamentary elections
Afghanistan
Captured: Afghan accused of killing Australian soldiers
Two Marine Generals Asked to Retire for 2012 Attack in Afghanistan
Force protection Job One in Afghanistan
How Many U.S. Troops in Afghanistan Post-2014? Obama Still Hasn't Decided
Body of Special Forces Army Sgt. Timothy McGill returns home to Ramsey, N.J.
The War for Drugs -- Afghanistan 12 Years Later
Pakistan
Bomb kills 2 Pakistan soldiers in quake-hit region
Baluch separatists threaten more attacks in Pakistan
Pakistan's Terror Capital: Inside Peshawar, a City Under Siege
Toll From Pakistan Quakes At 400
Satellites reveal new views of Pakistan's 'Earthquake Island'
Pakistani Christians Targeted by Recent Violence, Blasphemy Law
$25 million in cash smuggled out of Pakistan daily
Miscellaneous
Is Arab Spring moving south? Violent anti-government protests hit Sudan
Sudanese presidential aide suggests crackdown on protestors was "excessive"
Fears as anti-muslim violence grips Myanmar (Burma)
Yemen falling into a chaotic realm
---
Syrian General: Assad Sent Chemical Weapons to Hezbollah
Defense Minister: 'Iranian Threat Exists Every Day'
White House 'Understand's Israeli Skepticism on Iran'
Senior EU Minister: West may drop demand for Iran to halt all nuclear work
UN's Ban Tells PM Netanyahu: Iran has narrow window to prove nuke program is peaceful
Netanyahu: The Jews are Home – And We're Not Leaving
Israel has caused peace talks to reach a dead-end
Activists: Likud Must Speak Out Against Withdrawals - PM planning to make major concessions to the Palestinian Authority
Lebanese encroachment on Israeli waters could lead to war
Missile from Lebanon hits northern Israel
---
Christian denominations sorting out how to navigate world with same-sex marriage
---
The Real Lesson Behind Miss America Is That We Have No Idea Where Any Countries Are On The Map
---
U.S. Expels 3 Venezuelan Diplomats
BREAKING NEWS
Obama Charges: GOP holding economy 'hostage'
Obama blames Republican 'ideological crusade' for shutdown
Obama: 'Republican shutdown' was preventable
Republicans float plan to fund to some government agencies
Amazon to hire 70,000 seasonal workers: 40% increase from last year
Toys R Us to add 45,000 seasonal hires
Iraq's Months of Sectarian Violence May Lead to a Civil War

NEWS
US Public 'Most Conservative since 1952'
Economic News -- No Economic Collapse
Congress misses deadline, sending government into partial shutdown
US begins partial shutdown amid budget row
Why markets should PRAY for a government shutdown
The Upside to a Closed Government: Yahoo Finance
Why I'm Rooting for a Government Shutdown: You should, too - Bloomberg Financial
Stocks Pressured by Looming Shutdown: Here's Why You Shouldn't Get Spooked
Where Do You Pin the Blame for the Partial Government Shutdown?
Doomsday Rhetoric Surrounding 'Government Shut Down' Mirrors Bailout Fearmongering: Alarmist hyperbole also used to ram through 2008 financial heist
World's Markets Firm Despite U.S. Shutdown
Asia Reacts With Caution, Surprise to US Government Shutdown
Dollar falls but most investors calm over U.S. shut down
U.S. small business borrowing rises in August to six-year high
---
Obamacare 101: What to know if you already have health insurance
---
The World Is On Fire In The "Non-Integrating Gap"!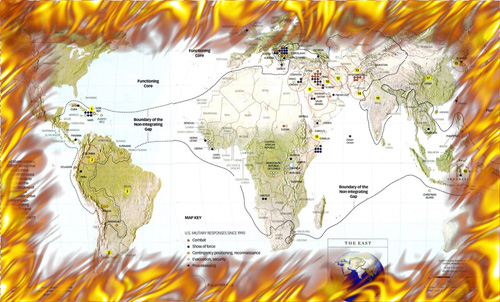 Flames of War Now Engulfing The African Nations Comprising Prophetic Supernations #7 and #8
Sophisticated U.S. Arms Flowing to Jihadists
From Syria to South China Sea, navies cruise back into vogue
Kenya
Kenya Westgate Attack: Inter-faith prayers for victims
Kenya lawmakers probe mall massacre, as dead mourned
Red Cross says 39 still missing after Kenya mall massacre
Minister Lenku admits government troop looting at Westgate: Probe continues, arrests carried out
How the Nairobi attack has shaken Kenya's Indians
Nigeria
Nigeria to boost school security after deadly attack: Up to 50 students were shot dead as they slept on Sunday
Despite Nigeria's crackdown, Boko Haram continues its killing ways
Nigeria Celebrates 53 of Independence: Extremist killings, tight security
Dangerous drift of the ship of Nigeria
Syria
Syria Conflict: Chemical arms inspectors head to Damascus
At U.N., Syria compares rebel violence to 9/11 attacks
'Foreign terrorists' fighting in Syria - FM Walid Muallem
The West has a second chance in Syria, and must seize it: Lebanese viewpoint
France opens probe into Assad uncle's vast assets
Syria: Agony of victims of 'napalm-like' school bombing
Syrian FM: Syria formally confirms mission to restore 'Israeli-occupied' Golan Heights
Iraq
Bombings in Iraq aren't just killing Iraqis – they're also helping Syria's Assad
Iraq and Syria: Cross Infection - Might Iraq's experience in driving al-Qaeda be used as an example for Syria?
Syrian jihadists wreak havoc as violence spreads into Iraq
Baghdad's Shia neighbourhoods rocked by series of car bombs
Al-Qaida in Iraq claims responsibility for Monday's attacks that killed 55
Bombings across Iraq now touch formerly safe havens
Afghanistan
Pentagon chief Hagel seeks deal on US forces in Afghanistan: Wants to keep 10,000 troops in country
Battle for Political Power Underway in Afghanistan
Two US generals sacked over security lapse at Afghan base
In Afghanistan, Still No End in Sight
Provincial intelligence official has been killed
Afghan forces regain district HQ from Taliban
9 killed in militant attack in Afghanistan security checkpoints
Iran
Iran Guards Chief: Rouhani should have spurned Obama call
Historic shift is under way in US-Iranian relations
Can Israel convince West to stay sceptical over Iran?
Iran's diplomatic opening: How Canada can help make it work
Iranian FM: We have seen nothing but lies from Netanyahu
Driving Iran's Change: Economic threats, strategic opportunities
Miscellaneous
Al-Shabab Recruits Fighters Among Somali Youth in Minnesota
Mali fighting forces president back from France trip
Yemen's army retakes base seized by Qaeda militants
For Yemen's Few Remaining Jews, Time Has Run Out
---
Obama Urged PM Netanyahu To Make Faster Progress in 'Peace Talks' With Palestinians
Palestinians Are Rebranding Jewish Worshippers
Obama Tells Netanyahu: US 'clear-eyed' on Iran's nuclear program
Obama Foreign Policy Has 'Laid a Trap' for Israel
Alert Troops Foil Gaza Terror Attack
40% of US Jews Believe: God Gave Israel to Jews:
Jews' bond to Israel essentially unchanged since the turn of the 21st century
Survey: 1 in 5 US Jews say they have no religion: Orthodox share of population grows
Poll Shows Major Shift in Identity of U.S. Jews
---
War on illegal drugs failing, medical researchers warn
---
Seymour Hersh on Obama, NSA and the 'pathetic' American media: Bin Laden raid was "one big lie"
---
Eye In The Sky: Navy Research Blimp Hovering Over Maryland
John McAfee reveals details on gadget to thwart NSA: "There will be no way (for the government) to tell who you are or where you are"
US police obtaining military vehicles to "aid hunt for criminals"
---
Another Radioactive Spill Reported at Fukushima Nuclear Plant: Workers accidentally spilled four tons of radioactive water into the soil
---
Venezuela Expels Top US Diplomat for Fomenting 'Sabotage'