Ivory Coast: UN warns attack on rival could lead to civil war
Feds, Police Enforce Mandatory Blood Tests At Florida Checkpoints
FBI Agents Earning Career Points Every Time They Put Someone on the Watch List
China preparing for armed conflict 'in every direction'
Iran nuclear weapon is further off: Israel
---
Winter May Be Coldest in 1,000 Years
---
New Headline News Article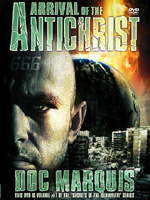 "The Ominous Approach of the Noahide Laws!"
One more proof of the coming Antichrist.
Unfortunately, Satan has corrupted the Ancient Judaic Law and the Talmud, with the Noahide Laws! Violation of any one of the seven laws subjects the Noahide to capital punishment by decapitation."
https://www.cuttingedge.org/news/n2435.cfm
---
World On Fire In 'Non-Integratimg Gap'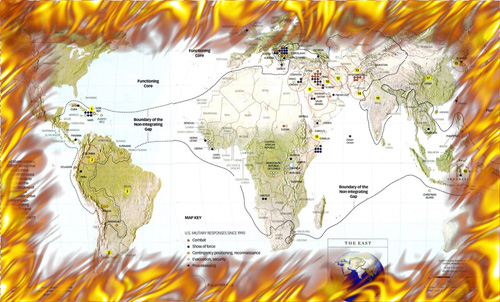 As American Troops Leave, Persecuted Christians Flee
Iraqi Christians killed in series of Baghdad attacks
Christians Are Casualties of 10 Baghdad Attacks
Turkey Flexes Economic, Political Muscle In Iraq
Afghanistan / Pakistan
US Homeland Security chief arrives in Afghanistan
Afghan war to escalate in 2011
Two policemen, Taliban shadow governor killed in Afghanistan
Obama Marks Attack on CIA Base in Afghanistan
Ivory Coast
UN warns attack on rival could lead to civil war in Ivory Coast
French government advises citizens to leave Ivory Coast
Sierra Leone leader to press Ivory Coast's Gbagbo
Liberia President Agrees to Set Up Camp for Ivorian Refugees
Miscellaneous
Police: Muslim sect members kill 4 in Nigeria
Nigerian Muslims Responsible for Christmas Attacks Against Christian Churches
Police arrest 92 in northern Nigeria
Explosion at Kenya bus station leaves 1 dead
Tunisian minister is fired after unrest
S.African police find weapons bound for Somalia
Somali Islamist insurgents threaten US attack
Somaliland court frees six Russian pilots
Morocco arrests 6 suspected in terrorism cell
Clashes kill 25 people in Mogadishu
---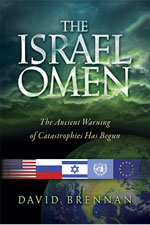 DVD
Wikileaks: Egypt's Military Focus is on 'Enemy' Israel
Wikileaks: Netanyahu Would Have Used Flanking Move in Lebanon
Gaza projectile lands in south
Egypt: Gaza Still Israel's Problem
PM: Conflict continues due to refusal to accept Israel
Israel can't last long in regional wars: Director of IGA (Institute for [Persian] Gulf Affairs)
Why the Middle East is about to split the British Coalition wide open
Huge gas find a boon for Israel
Israeli gas find portends security but not exports
---
New York City Prepares for First New Year's Eve Since Bomb Attempt
Vatican sets up watchdog to combat money laundering
Poll Reveals Americans Opposed to Government Takeover of Internet
An Open Letter to Those Who Would Murder Julian Assange
'Super death panels' on a 'massive scale'
DEA Expanded Into Global Intelligence Operation
---
New Headline News Article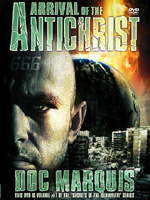 "The Ominous Approach of the Noahide Laws!"
One more proof of the coming Antichrist.
Unfortunately, Satan has corrupted the Ancient Judaic Law and the Talmud, with the Noahide Laws! Violation of any one of the seven laws subjects the Noahide to capital punishment by decapitation."
https://www.cuttingedge.org/news/n2435.cfm
---
FBI Delivers Anti-terror Flyers to Farm Supply Stores
Denmark Terrorist Attack Suspects To Be Held For A Month
South American drug gangs funding al-Qaeda terrorists
---
World On Fire In 'Non-Integratimg Gap'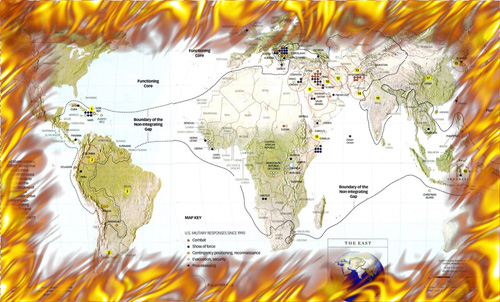 Ivory Coast
Ivory Coast On Edge of Genocide
African chiefs plan potential military action in Ivory Coast
Gbagbo's Supporters Plan to Seize Opponent's Base in Ivory Coast
US says it may evacuate Ivory Coast embassy
Ivory Coast opposition at hotel threatened
3 suicide bombers used to kill tenacious Iraqi cop: Police commander Lt. Col. Shamil al-Jabouri
Killing of Iraq police chief highlights security struggles as US draws down
Violent deaths in Iraq fall 'but at slower rate'
Iraq wants stable ties with Iran: PM Maliki
America's anti-bomb efforts in Iraq in sailors' hands
Afghanistan / Pakistan
Blast kills at least 14 civilians in Afghanistan
Official: Pakistan army kills 20 alleged militants
Reports of 'disappeared' Pakistanis worry U.S.
Advocacy group: 57 reporters killed in 2010 worldwide - Toll highest in Pakistan
Miscellaneous
Sudan President gives ultimatum on Darfur talks
Haiti could devolve into civil war
Iran nuclear weapon is further off, Israel says
---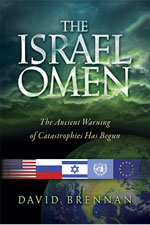 DVD
Lebanese Army, terrorists now in lockstep?
IDF officers warned of Iranian revenge
Big Gas Find Sparks a Frenzy in Israel
Israel: Fences Unmended With Turkey
Former Israeli president Katsav convicted of rape
In Katsav's hometown, denial and cries of persecution
Gaza militant groups agree to halt rocket attacks on Israel
Report: Hamas captures, tortures African migrants in Sinai
---
Greek motorcycle bomb damages court buildings
---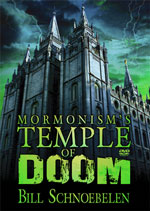 2012 Election News
GOP presidential hopefuls paying attention to Nevada: Mitt Romney
Palin's Donation Strategy and Romney's: The Tea Party Surge versus the 2012 Surge
Poll: Romney down 31 points in Florida since March
DeMint: Palin Has Done More For GOP Than Anyone Since Reagan
Inside Obama's 2012 campaign strategy
Obama considering moving 2012 Presidential election campaign base to Chicago
Census numbers could give GOP a boost in 2012
Gibbs: Obama Re-Election Bid Likely in 2012
---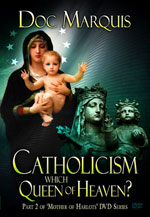 Catholic Sex Abuse News
Leading Belgian Catholic priest Francois Houtart admits sex abuse of cousin
Priest files sex-abuse lawsuit against Mount Angel Abbey
Pope: 2010 a Year of 'Tribulations' for Catholic Church
Inclusion of sex abusers on church body criticised: "Perversity on a breathtaking scale"
Knights of Columbus previously sued for sex abuse
Vatican refused to cooperate with child sex abuse inquiry
---
We no longer have republic subservient to Constitution
Belgian activist priest admits sexual abuse guilt
North American Integration Back on the Front Burner
President Gbagbo clings to power in Ivory Coast
Amerika Has Caught Up With 1984
Muslim scholars issue 350,000 decrees in 2010
---
New Headline News Article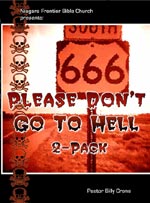 "Wicked Men of This Age Are Working Hard To Earn Their Eternity In Hell!"
You will realize how sinners love their sin so much they are heading into an eternal Hell with no worry whatsoever. Has God darkened their spiritual eyes so they cannot see?
https://www.cuttingedge.org/news/n2434.cfm
---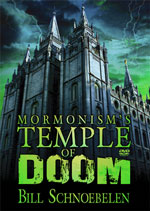 2012 Election News
2012 hopefuls' first big decision: How to announce candidacy
Obama's popularity rising, Palin's falling
Courting begins in 2012 early states
Early line on 2012 - GOP gets early start on Senate races
GOP 2012: Daniels to Shine, Romney Would Help Obama
Poll: Obama Handily Leads Palin, Romney, Thune
Conservative doubts still haunt Romney
Obama suddenly talks the Christian talk
---
Hawaii guv suddenly 'mum' on Obama birth 'certificate'
---
'Don't ask' survey really didn't ask: Pentagon soldier poll 'absurd,' borders on 'fraud,' says expert
Special forces wary of 'don't ask, don't tell' repeal
---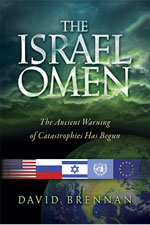 DVD
Palestinian MP: 'Greater Israel Dream' Gone with Gaza War
Gaza-Israel border heats up as Hamas acquires new weapons
Syria's Assad: Israel has extremist gov't not interested in peace
Iran hangs man over alleged sale of military secrets to Israel
An infestation of Israeli spies: Arab Viewpoint
Relations Between Turkey, Israel Blowing Cold
Noahide Archaeologist Vendyl Jones Passes Away
---
Possible effects of WikiLeaks on Middle East
WikiLeaks Founder Tests Press Limits
---
World On Fire In 'Non-Integratimg Gap'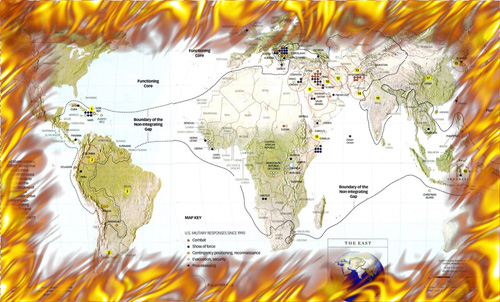 Ivory Coast
Gbagbo Needs Indemnity If He Quits Ivory Coast Presidency
Tension Escalates In Ivory Coast Over Political Crisis
Ivory Coast President Threatens to Expel Ambassadors
Power struggles turn Cote D'ivoire upside down
Suicide Bombings Kill 4 Iraqi Police Officers: Police chief killed
Iraqi Kurds push for recognition of oil deals
Kurds Upset At Paying Kuwait For Saddam's Sins
Afghanistan / Pakistan
U.N. maps indicate that security in Afghanistan has eroded since troop surge
NATO: Militant Leaders Captured, Killed in Afghanistan
British Soldier Killed In Afghanistan
NATO convoy attacked in Pakistan Khyber region
Aid groups in Afghanistan question U.S. claim of Taliban setbacks
Miscellaneous
West has 3 years to rein in Iran: Israeli Deputy Prime Minister Moshe Yaalon
Saudi Official arrives in Yemen
Yemen, UK discuss security cooperation
Yemen's Anwar al-Awklaki Inspired Would-Be British Bombers
Sudan must avoid a backslide into all-out war after January referendum
Arab League chief sees no will for north-south war in Sudan
Belarus Gets New Prime Minister Amid Growing Criticism
---
Passenger Outrage Rises as Winter Storm Snarls U.S. Travel
---
Chinese Companies Expand to U.S. Soil and Markets
Rebuilding America can create jobs
World stocks up, Treasuries recover from sell-off
Obama Stimulus Is Unspent as Projects Lag From Los Angeles to Philadelphia
Somali Islamist insurgents threaten U.S. attack
Netanyahu: Interim Mideast peace deal is option
North Korea aiming nukes at aircraft carriers?
Medicare Revives 'Death Panels'
Napolitano Announces Expansion of Gestapo Zones from Airports to Malls and Hotels
Pilot in Hot Water for Exposing Security Flaws
Video: 20 police surround, slam, arrest unarmed man
Obama, Hillary Clinton Are 2010's Most Admired - Gallup Poll
---
Mr. Kissinger, Have You No Shame? Ignore the recent excuses. Henry Kissinger's entire career was a series of massacres and outrages
---
America's Dangerous Rush to Shrink Its Military Power - Establishment Editorial
---
All parents lie, declares Starship nurse: Concern that parents are considered guilty as they bring their children to the hospital
---
Obama Touches Nerve, Praising Michael Vick's Second Chance
---
World On Fire In 'Non-Integratimg Gap'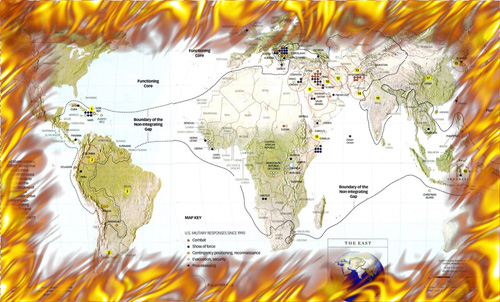 Ivory Coast
African Leaders Visit Ivory Coast to Pressure Gbagbo to Quit: Threaten Regional Military Force
In Ivory Coast, a critical moment for national identity looms
Angola denies sending mercenaries to Ivory Coast
At Least 14,000 Flee Ivory Coast
Afghanistan / Pakistan
US drone kills 5 militants in Pakistan
12 killed in 2nd U.S. drone strike in Pakistan
PAKISTAN: Suicide bombing highlights risks to Bajaur returnees
Pakistan coalition party to withdraw cabinet ministers: Dealing a major blow to the government
9 killed, 40 wounded in twin suicide bombings in western Iraq
Iraq''s new gov''t able to break deadlock - Egypt''s FM
A gloomy Christmas in Iraq. Archbishop Sako vows: "we will resist and we will remain"
Miscellaneous
Iran hangs man convicted of spying for Israel's Mossad
Yemen Improves Airport Security to Lift U.S. Ban
US urges Yemen to take "forceful action" against al-Qaeda
Sudan prepares for nervous secession vote
North threatens use of force against Sudan's NCP
Sudan: Reports of Renewed Fighting in Darfur
Korean Peninsula - Part of World War III Plan!
North Korea aiming nukes at aircraft carriers?
Report warns of more N.Korea attacks
U.S. not to redeploy tactical nukes in S. Korea
N.Korean troops' new uniform alarms S.Korea
N. Korea warns of less restraint to S. Korea's military drills
---
Japan Production Rises, Signaling Recovery Is Intact
AIG, Berkshire Lead Insurers to Best Year Since 2003 as Investments Revive
---
Nine charged with conspiracy to cause explosions in Britain
---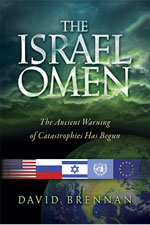 DVD
Netanyahu Ready to Make Peace Concessions
Lieberman gives Netanyahu no choice
Lieberman - Big step to premiership
Iran hangs accused spy for Israel
Israel Declares England-Based Hamas Group Illegal
Tensions flare on anniversary of Israeli offensive in Gaza: Palestinians say they are preparing for a new war with Israel
Egypt: No Rockets Will Be Launched From Sinai at Israel
Israel likely to admit assassinating Al Mabhouh in Dubai
Holy battle or scam? Movement uses questionable tactics to retake possession of sacred sites
---
Biggest conservative names bidding goodbye to CPAC: Participation of homosexuals, financial mismanagement cited
---
Chris Matthews: Release Obama's birth certificate
Israeli foreign minister: peace is 'impossible'
See Something, Say Something - Unless It's About The Government
NKorean provocations to increase in 2011
Nine men in British court charged with terror offences
Bundle Up, It's Global Warming: Establishment Viewpoint
---
World On Fire In 'Non-Integratimg Gap'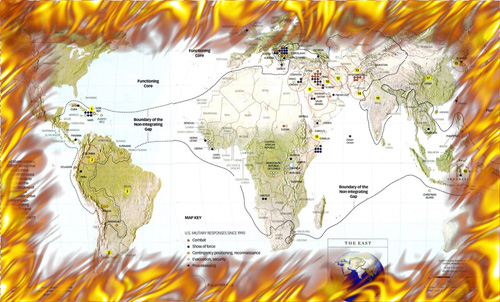 Yemen
Top 10 Events of 2010: Yemen Becomes an International Issue
Yemen sets up anti-terror unit in al-Qaida bastion
Yemen's Arhabi: Media exaggerate al-Qaida's influence
Yemeni security arrests opposition leader
Bomber linked to London extremists but radicalised in Yemen: Officials
Afghanistan / Pakistan
US missiles hit Pakistan borderlands killing 18
Suspected Suicide Bomber Kills 45 in Pakistan
UN Suspends Food Aid in Pakistani Tribal Region: Because of violence
Pope Denounces Attacks on Churches, Suicide Bombing in Pakistan
Top US general visits troops in Afghanistan
Car bomb kills 3 in south Afghan city
For many U.S. troops, a last Christmas in Iraq
Twin suicide blasts kill 9 in western Iraq
Atrocity in Iraq is traced to marital discord in Egypt
Iraq Oil Minister:Ctrl Govt To Recognize Oil Deals Inked By Kurdistan
Miscellaneous
South Korean President Calls for Unity to Thwart Further Attacks by North
NKorean provocations to increase in 2011
Bombing wounds 11 at Christmas Mass in Philippines
New Clashes in Central Nigeria After Deadly Friday Bombings
45 people lynched amid Haiti cholera fears
---
Threats against Canadian Arab Christians posted on al-Qaeda website
---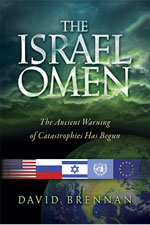 DVD
Barak: Israel doesn't intend to deepen divide with Turkey
The Western Powers' Effect On Israel-Palestine Relations
Did Israel sabotage Egyptian internet?
Report: Syrian official spied for Israel
Israel to boycott UN racism meeting
Year Ender: Egypt and Israel, a souring relationship?
Israel destroyed Syrian nuclear reactor in 2007, leaked cable reveals
Israel to close door on African influx
---
Trading Places: Obama Considers Bilderberger Altman to Replace Summers
---
Missouri National Guard taps prison inmates for aid in emergencies
Holiday 2010: The year shoppers came back
Hamas: Israel has two options - death or departing Palestinian land
Assange Warns : 'High chance' I'd be killed 'Jack Ruby-style' in US prison
Tennessee Fusion Center Puts ACLU On Terror List
DHS Is NOT Backing Off Scanner Machines
Joe Biden on Gay Marriage: Legalization Is 'Inevitable'
---
World On Fire In 'Non-Integrating Gap'
Pentagon's Christmas Present: Largest Military Budget Since World War II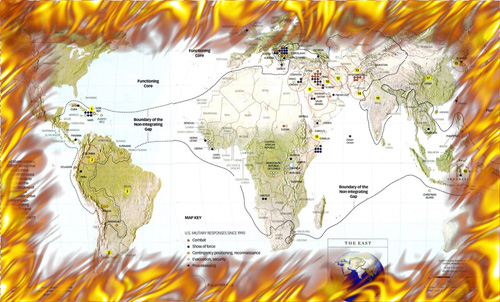 West African bloc threatens force in Ivorian crisis
Ivory Coast Gbagbo camp says threat of force unjust
Afghan sex practices concern U.S., British forces: 'It's not about homosexuality as much as it is about the young boys'
Female bomber kills 41 at food center in Pakistan
40 militants killed as Pakistani security forces pound hideouts after attack
Major bombing attacks in Pakistan in 2010
Turkey plans to increase influence in Southeast Asia
North Korea blasts U.S. for tension on Korean Peninsula
Philippine president condemns Christmas explosion in Sulu
---
U.S. security chiefs prepare against holiday terror threats
TSA Agents Raid Home of Pilot Critical of TSA
Austin Woman Thrown to Floor, Arrested for Refusing "Enhanced" Pat Down at Airport: Was banned from the airport
---
9/11/01: Crime Scene Evidence Removal – Dump Truck Slideshow
Portland hears about need for "Regime Change" from 9/11 Truth Alliance
U.S. Terrorism Task Force makes arrest in Minnesota
---
House to open new session with reading of Constitution
---
Printing Ultra-Thin Circuits Into Banknotes Could Give Electronic Security to Paper Currency
---
FCC Expected to Pass Net Neutrality Rules Today, Drawing Line Between Wired and Wireless Web
---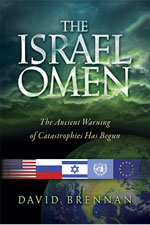 DVD
Hamas: Israel will disappear and Palestine will remain ours
Abbas: Mideast to remain "flaming" without peace in Palestine
Egypt monitoring Israel-Cyprus maritime border deal
UN agency condemns Arab home demolitions in Jerusalem
Palestinian 'Santa's protest Israel's separation wall in Bilin
With break in violence, tourists again flocking to Bethlehem for Christmas
---
Eligibility campaign confronts state lawmakers: Newest sign in Austin, where plan includes demand for documentation
---
Vets protest plan opening military to homosexuals: Officer requests command relief over scheduled 'behavior modifications'
---
EPA moving unilaterally to limit greenhouse gases
Expect more extreme winters thanks to global warming, say scientists
Dear Santa: 'Global warming' is ruining Christmas - U.S. senator apologizes to jolly ol' elf for melting North Pole
---
Economy brightens as consumers spend, layoffs slow
Stocks, oil rise in festive cheer
Wall Street could be too complacent
---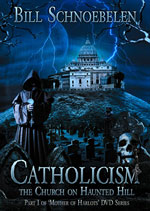 DVD
Catholic Sex Abuse News
Victims blast diocese for destroying priests' psychological records
New York priest defrocked for child sex abuse
Pope Says Sex Scandal Has Hit Unimaginable Dimension
Sex abuse inquiry should cover all dioceses, says FG
Pope Benedict Looks To The Fall Of The Roman Empire To Scare People
---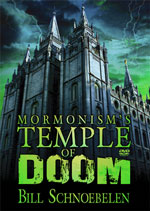 DVD - Trailer
Election Alert 2012
Mitt Romney must believe in evolution. He's still evolving
Romney criticizes Obama's tax compromise
The New Mitt: Same as the Old Mitt
2012 Republican presidential hopefuls getting a jump on the Tea Party
Why conservatives should embrace Romney's health-care legacy
Pope's child porn 'normal' claim sparks outrage among victims
US right-wing star Pat Robertson says legalise marijuana
U.S. Secretly Approved Business With Blacklisted Nations: Like Iran
Are you Domesticated? "Travel-trained: Americans take security with sigh"
The LBJ-CIA Assassination of JFK
Economists: 2011 will be year of recovery
Terrorist may poison the food supply (but the food companies already have)
---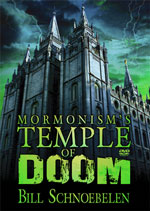 DVD - Trailer
Election Alert 2012
Gingrich leans toward 2012 run, says Romney is front-runner
Romney's Holiday Card Hints At 2012
Romney, Huckabee Lead GOP for 2012
Poll: Obama Leads In Hypothetical 2012 FL Matchups
Tax cut deal: What do GOP's 2012 presidential contenders think?
Obama Would Beat Palin, Romney in 2012
Editorial: Actually, Huck, it's Palin who gets it
---
County In The "Bible Belt" Buries "Blue Laws" : To pave the way for an Amazon.com distribution center and the 1,250 jobs that come with it
---
Holiday travel stokes sex crime victims' TSA pat-down fears
---
Mumbai Police Strengthen Security on Terror Attack Intelligence
Anarchists blamed for Rome embassy bomb attacks
---
Hamas strongman against escalation with Israel
Israel sinks the peace process: Arab Viewpoint
Netanyahu won't attain peace with return to 1967 borders
Israel monitors aid convoy heading to Gaza
Refugees: We're not Israel's diseases
Syria official arrested for allegedly aiding Israel 'espionage'
Israel Hosts Christmas Celebrations: Israel's Christian population continues to flourish
Requiem for an Iraqi Christian communityThis Christmas in Iraq may very well mark the end of the country's religious pluralism
---
World On Fire In 'Non-Integrating Gap'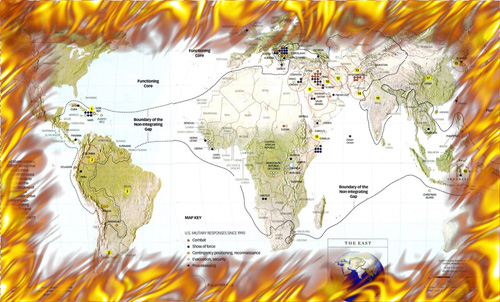 Korean Peninsula - Part of World War III Plan!
International Think Tank Warns of Wider Conflict on Korean Peninsula
War Rhetoric Rises: NKorea praises 'iron-willed commander' Kim Jong Il
Report Calls for Talks on Korean Maritime Boundary
Ivory Coast
West African Leaders Hold Second Emergency Meeting On Ivory Coast Crisis
Ivory Coast power struggle deepens; state TV disrupted
Ivory Coast: UN backs challenger Alassane Ouattara as president
Current President Gbagbo denied access to Ivory Coast state funds
Dutch warship heads to Ivory Coast to help French: Assist in the evacuation of European citizens if violence worsens
Afghanistan / Pakistan
Obama's other 'surge': US drone war in Pakistan
US, allies should not make Pakistan scapegoat for failure in Afghanistan
U.S. plans for military escalation in Pakistan
Clashes in NW Pakistan Kill 11 Soldiers, 24 Insurgents
Turkey, Afghanistan, Pakistan Meet to Strengthen Ties
Civilian Casualties Soar in Afghanistan
Forces in Afghanistan Face New Threat From Iran: Have captured officer of elite Iranian Guard
Hardest-Hit Unit From Iraq War Deploys to Afghanistan, Leaving Families Behind
Mideast Christians in firing line on Xmas eve
Rising tide of Iraqi refugees prompts need for 2nd war trauma treatment center in US state
Iraqi kills daughter recruited as al-Qaida bomber
House bombings kill five in Iraq
Seven killed in Iraqi violence
Women 'Disappointed' By Nearly All-Male Iraqi Cabinet
---
US right-wing star Pat Robertson says legalise marijuana
Legal concerns spur Oakland's suspension of plan for four big pot farms
---
Russia Gives Preliminary Approval to Nuclear Pact
Cutting Edge Headline News Article: "President Obama Seemingly Makes World History As He Negotiates A Nuclear Arms Reduction Treaty With The Russians - A Goal Which Eluded His Predecessors For The Past 40 Years!"
However, our enthusiasm should be tempered by the realization that missiles and atomic warheads are completely obsolete and are ready to be phased out anyway!
---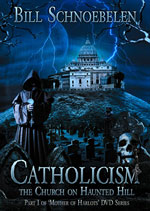 DVD
Catholic Sex Abuse News
Pope's child porn 'normal' claim sparks outrage among victims
Green Bay Catholic diocese accused of destroying priest sex abuse evidence
Knights of Columbus suit claims sex abuse cover-up
Ahern to receive 'damning' report on sex abuse
Tuesday, December 23, 2010
Obama toasts 'season of progress' after several big wins
Russian Duma could ratify START within days
CIA Sets Up Wikileaks Task Force
Obama Executive Order Targets Fourth Amendment: Will formalize indefinite detention without trial
Metro Passengers And ACLU "Near Revolt" Over Random Baggage Checks
Thanks to "Dirty Harry" Reid: An overt act of betrayal by both Houses of Congress
Espionage Act Rears Its Ugly Head And Threatens American Tradition Of Freedom
Vatican Bank hit by financial scandal... again - Money-Laundering investigations
---
Assange warns of 'digital McCarthyism'
Venezuela tightens Internet regulation
---
World On Fire In 'Non-Integrating Gap'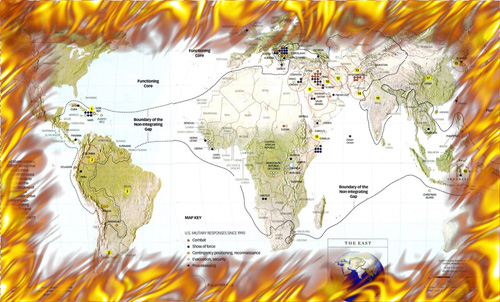 Korean Peninsula - Part of World War III Plan!
North Korea 'ready for sacred war' with the South
What Can Explain North Korea's Behavior?
South Korea stages massive show of force
Afghanistan
Afghan civilian toll up 20 percent-U.N. reports
Legal group: Afghan corpse photos should be public
Suicide bombing kills a police officer, wounds three civilians in north Afghanistan
Worldview: Iraq's precarious prospects
Iran hopes new Iraq cabinet gets 'occupiers' out
Iraq's North Seen as Next Trouble Spot
Iraqi churches cancel Christmas festivities
Southern Iraqi city eyes break from Baghdad
Her man changed after service in Iraq
Miscellaneous
Civil war looms as foreigners are warned to leave Ivory Coast
Countries warn Ivory Coast violence could escalate
After a year of despair, Haiti orphans get a fresh start in France
---
US Stocks Climb To Two-Year Closing Highs, Led By Financials
Obama: New Congress will focus on spending cuts
6 banks repay bailouts worth $2.66 billion
Sales of previously owned homes rise
Morgan Stanley Overtakes JPMorgan for Equity Sales Banker
Holiday shoppers sprint to end; retail revenue up
---
Parcel bomb blast injures one at Swiss embassy in Rome
---
U.S. Congress Votes to Aid 9/11 Clean-Up Crews, Rescuers Before Adjourning
---
Obama signs repeal of 'don't ask, don't tell'
---
Israel prepares ground for military operation in Gaza: PLO official
Palestinians: Israel must not respond to rocket fire
After Freeze, Settlement Building Booms in West Bank
Prime Minister Benjamin Netanyahu to seek Jonathan Pollard's release
Why Is Israeli Spy Jonathan Pollard Back in the News?
'WikiLeaks to publish Israel cables on Second Lebanon War, Dubai assassination'
Israel-bashers ignore wrongs of other side
---
U.S. congressman declares: Borders will be 'irrelevant' -
Stunning statement from same lawmaker sworn in with hand on Quran, not Bible
---
Russia not about to nix nuclear arsenal: General warns not a single missile or launcher that is serviceable will be destroyed
Obama 'snookered' by Russia in new arms treaty: 'They got virtually everything they wanted but gave up nothing of importance to us'
Tuesday, December 22, 2010
Suspected terrorists could periodically question indefinite detentions
South Korea bracing for attack by North
Senate poised to pass nuclear treaty, giving Obama a major victory
Random bag checks start at DC-area Metro stations
Red Light Cameras: Safety Devices or One More Step Toward a Surveillance State?
---
World On Fire In 'Non-Integrating Gap'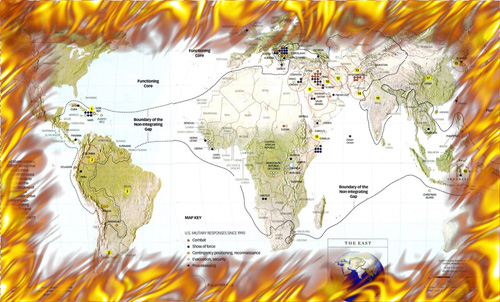 Korean Peninsula - Part of World War III Plan!
Blitzer in North Korea: Life in a tinderbox
UN resolution condemns North Korea over rights
South Korean Marines to Hold Maneuvers Today Off East Coast
Three paths to war on the Korean Peninsula
Maliki's governing style raises questions about future of Iraq's fragile democracy
Baghdad Christians cancel Christmas
Veterans, Democrats back pol set for Iraq deployment
Afghanistan / Pakistan
Transformative Year in Afghanistan Leaves Many Challenges for US in 2011
Afghan civilian toll up 20%: UN report
Afghanistan Remains Key Foreign Policy Issue for Obama
America's Longest War Gets Worse
NATO denies that U.S. plans ground raids into Pakistan
Miscellaneous
UN Chief Warns Ivory Coast Risks Return to Civil War
Kenya and Uganda bolster security after explosion
2.8m Sudanese 'risk vote violence'
---
If Gaza events spin out of control, Israel will struggle against new arms
WikiLeaks Cables Highlight Syrian Suspicions of Israel
'Remember to search out the goodness of God in the face of tragedy': Last message of American stabbed to death hiking in Israel
U.S. armed 'peace partner' despite Israeli warning
Why Hamas has revived its missile, kidnapping attacks
Palestinian Rocket Strikes Near Kindergarten; Israel Hits at Gaza Targets
---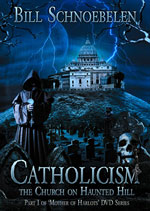 DVD
Catholic Sex Abuse News
Survivors group seeks investigation of Green Bay diocese
Zubik defends action on priests in sex abuse
Belgian cardinal says no 'conscious' sex-abuse cover-up
Ahern to receive 'damning' report on sex abuse
Pope Blames Pro-Pedophilla Crowd
---
Earthquake Causes Tsunami Warning in Japan
6.5 earthquake kills at least 11 in Iran
Tuesday, December 21, 2010
Today's News
SKorean troops bracing for possible NKorean attack
Government's Development Of A Vast Panopticon Spy Network
'Just Keeping You Safe': The Cheka Checks In
FCC set to enact new rules affecting Internet access
Assange like a hi-tech terrorist: Joe Biden
Support builds for approval of US-Russia nuke pact
US House approves billions for wars without debate
Beam Me Up, Scotty: 'Teleportation' Is Year's Biggest Breakthrough
---
Lunar eclipse coincides with winter solstice: Started at 1:33am, Eastern Time
---
World On Fire In 'Non-Integrating Gap'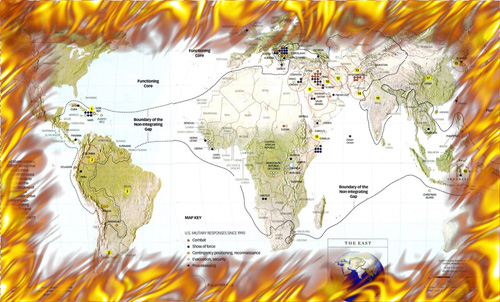 Korean Peninsula - Part of World War III Plan!
Richardson says NKorea trip is opening for talks
China says Korean situation 'extremely precarious'
North Korea makes gestures toward calm after South's drills
Iraqi prime minister announces new Cabinet
Iraqis lose torture claim probe bid
US soldier who slaughtered family blames Iraq War trauma for evil deeds
Afghanistan / Pakistan
Killing innocent people is no joke: Richard Holbrooke's last words before his surgery were: "You've got to stop this war in Afghanistan"
Former US Ambassador Thomas Pickering Pushes for Greater UN Involvement in Afghanistan
Lancaster Marine killed in Afghanistan
Foreign troop deaths in Afghanistan top 700 in 2010
Investigator: Billions in U.S. aid wasted in Afghanistan
Movement in bid to free French journalist-hostages in Afghanistan
U.S. seeks to expand ground raids in Pakistan
NATO denies US military pushing for Pakistan raids
Miscellaneous
War in Yemen? John Brennan at Carnegie
WikiLeaks: Terrorists may get n-material in Yemen
Terrorist hurls grenade at U.S. officials in Yemen
Officials: Two Yemeni Soldiers Killed In Militant Attack
Explosion at Kenya bus station leaves 1 dead
U.N.: Thousands flee Ivory Coast amid fears of regional conflict
---
IDF: Hamas escalating attacks against Israel, but not interested in full-scale war
Israeli ministers float limited West Bank pullout
Violence escalates along Gaza-Israel border
Israel's Security Barrier Presents Irony for Palestinian Workers
Syria blames Israel for top general's assassination, WikiLeaks cable reveals
Turkish ire over Israel-Cyprus pact
How did Obama go so wrong with Israel-Palestine peace?
Seven mortar shells fired from Gaza Strip into Israel
Israel to deploy new armor defenses along Gaza border: Fitted with a new active armor protection system
---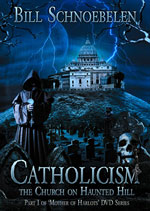 DVD
Catholic Sex Abuse News
Pope: Church must reflect on what allowed child sex abuse by the priesthood
Pope: Sex Scandals Were a "Humiliation" for the Church
Monsignor defrocked in NYC sex abuse scandal
Lawsuits accuse Knights of Columbus of child sex abuse
Thousands of Germans quit Catholic Church: In the wake of a series of sex and corruption scandals
No bail for Irish priest accused of sex abuse
Irish report exposes 'most notorious' sex-abuse case: Remained active for years after Church leaders were aware of his misconduct
Vatican protected Irish sex abuser - Report said he was likely to have assaulted hundreds of children
Dutch bishops charged with destroying sex abuse evidence
---
WikiLeaks cables detail Fidel Castro's doomed love for Obama
Julian Assange defends decision not to face questioning in Sweden
10 days in Sweden: the full allegations against Julian Assange
---
Poll: Tea Partyers and Democrats Both Like Tax Deal
Minority Report: NYPD Implements Iris Scan Technology
Gay rights advocates sense shift
Federal Health Care Nullification Act: Petition to sign
Benefits: Jobless relieved life raft still afloat
South Korea Concludes Artillery Drill, Scrambles Jet Fighters
New population count may complicate Obama 2012 bid
---
Astronomer Sues the University of Kentucky, Claiming His Evangelical Faith Cost Him a Job
---
Rare lunar eclipse at solstice begins early Tuesday -- there was only one such occurrence, way back on December 21, 1638
---
Snub for Obamas as Royal sources reveal they will not be invited to Prince William's wedding
---
Terrorism News
TSA Too Busy Groping, Perving, Playing God To Notice Guns And Bombs
Trash collectors to serve as eyes and ears in the street for police
DC subway to begin random searches
Minority Report: NYPD Implements Iris Scan Technology
British police nab terror suspects in early-morning raids
CIA secretly agreed to pay $5million to shield the architects of its waterboarding torture program
FBI, Homeland Security issue holiday threat notice to law enforcement: But say they have "no specific and credible information"
Think Tank: Chances dimming for Patriot Act reform
---
World On Fire In 'Non-Integrating Gap'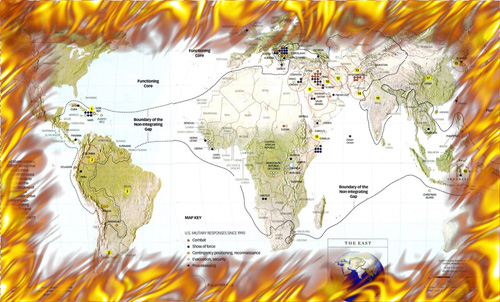 Korean Peninsula - Part of World War III Plan!
South Korea orders residents to take shelter in anticipation of drills
S. Korea's live-fire drill ends calmly; country still on high alert
UNSC fails to reach consensus on Korean crisis
In Green Zone, an icy challenge to U.S. power
Rocket hits US base in north Iraq
Infighting delays new Iraq government
Christians in Iraq lose faith in state protection
Ex-soldier talks about slaying of Iraqi family
Veterans Want You To Help Civil Resistance: Against wars in Iraq and Afghanistan and the "secret wars in Pakistan and Yemen"
Afghanistan / Pakistan
Biden says U.S. to be out of Afghanistan by 2014: Would be 13-year war
Taliban show reach, kill 13 Afghan troops
Contractors behaving badly mean headaches for US
Al-Qaeda aims to 'bring down' Pakistan: Biden
Miscellaneous
Tehran softens its rhetoric in nuclear dispute
Iran lawmakers decide to cut relations with UK
Iran forces on alert as economic 'surgery' begins
Belarus President Wins Fourth Term
Belarus Opposition Attacks Government Building After Election
Russia-led observer mission says Belarus election legitimate
Gbagbo Supporter Calls for Ouster of UN Peacekeepers From Ivory Coast
---
Caught In The Act – Ombudsman Report on the G20 Summit: Focuses on the misuse of a wartime regulation
---
Obama promises Senate that New START treaty won't limit missile defense
---
The Little Bill That Could: Local Community Radio Act
---
Dollar to Gain as Euro Debt Fears, Korea Jitters Stoke Risk Aversion
---
Egypt arrests 4 citizens over spying for Israel
Egypt's President Mubarak blames Israel for impasse on peace talks
Turkey's PM Erdogan: Israel is to blame for failed peace talks
Syria's President Assad sees no partner for peace in Israel
Israel says its air strike killed five Gaza militants planning attack
Israel upgrades tanks along Gaza Strip
Israel fires across border, complains of French aid to Lebanese Army
Slain American tourist had deep ties to Israel: had deep spiritual ties to Israel through her involvement with an evangelical ministry that promotes Christianity among Jews
Talking peace between Geneva and Ramallah
---
'Police kept me in jail even after judge said let me free'
Police kill man holding hose-end sprayer
Boy, 12, in gunpoint arrest drama
---
Big Brother tightens choke hold on Internet: U.N., FCC intensify efforts to regulate electronic speech
The FCC's Threat to Internet Freedom: 'Net neutrality' sounds nice, but is a threat to freedom of speech on Internet
Venezuelan President Chavez defends plan for Internet regulations
Is Middle East on the threshold of collapse?
How Can Anyone Defend Kissinger Now?
FBI Agents Train Garbage Collectors To Report Suspicious Activity
SKorea to hold firing drills despite NKorea nuclear war threat
Pakistani spy agency denies it unmasked CIA chief
Obama salutes spirit of compromise, signs tax bill
U.S. Plans Manning Plea Bargain to Get Wikileaks Assange
---
Things we shouldn't have had to learn from WikiLeaks
UN considers internet regulation options
Copycat WikiLeaks sites make waves
Swedes question rape accusations against Wikileaks founder
---
10,000 Child Porn Images Found On Ex-TSA Worker's Computer
---
World On Fire In 'Non-Integrating Gap'
Air Force Is Through With Predator Drones: Now buying the "Reaper" - Soon to be deployed in Yemen
More on How Physicians Became Torture Doctors for CIA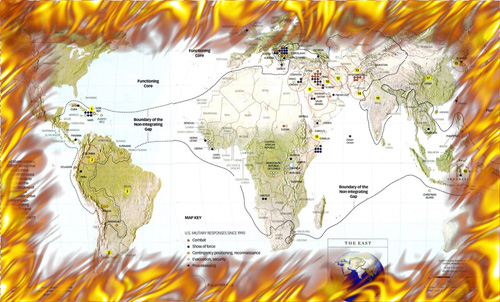 Korean Peninsula - Part of World War III Plan!
North Korea threatens to launch two retaliatory strikes over further planned artillery drills on disputed island
South Korea May Delay Drill to Next Week Amid North Korea Threat
Governor Richardson presents proposals to North Korea
US envoy Bill Richardson warns of Korea tinderbox
Afghanistan / Pakistan
China, Pakistan sign for billions
CIA's Pakistan chief recalled to US: after lawsuit exposes his identity to enemy fighters
Pakistan bucks again at US terror pressure
India worried over Pakistan support to terror modules
Pakistan denounces Chabahar attack: 37 killed, 90 wounded
'US won't object to n-deal between Pakistan and China'
Pakistani Writers Debate Death Penalty For Christian Woman Under Pakistan's Blasphemy Law
Yemen
U.S. official: Al Qaeda in Yemen bigger threat than in Pakistan
Al Qaeda leader hiding in Yemen: report
US, Yemen step up counterterror fight
CIA officers escape Yemen attack
More duplicity from Obama administration on Yemen
Miscellaneous
Iran's Plan to Kill American Generals Is Not an Idle Threat
Stuxnet Computer Virus Saves Israel Trouble of Iran Strike
Was It Actually China, Not Israel, That Attacked Iran With The Stuxnet Virus?
Salehi inaugurated as Iran caretaker FM
Assyrians deplore terror attack in Iran
'US, Israel behind Chabahar attack': Iranian lawmaker
Iraq, US Challenged as Final US Troop Withdrawal Looms
Chavez gains discretionary powers in Venezuela
---
Is Middle East on the threshold of collapse?
Israel preparing for war with Lebanon: Israeli commander
Lebanon to get French anti-tank missiles
Iran heavily cuts funding to Hezbollah in Lebanon
Bolivia recognizes Palestine as a state: Based upon 1967 borders
Chief Palestinian negotiator Erekat: Israel's seriousness depends on recognizing Palestinian state
In Israel, a rabbi who argues that anti-Arab measures are un-Jewish
Israel is not a halakhic state
---
Obama delays vacation to await Senate action: Waiting on Russian arms reduction treaty and repeal of gay ban in military
---
The Democrats' short-lived tax rebellion
---
30,000 dead in Mexico drug war since 2006
Hospitals, clinics offer no safe haven in Mexico's murder capital, Juarwz
White House delayed rule on guns to Mexico
141 inmates walk out of Mexico prison near U.S. border: In Monterrey
Activist mother in Mexico gunned down on camera: Was on the sidewalk in front of the governor's palace in the capital of Chihuahua state
Bill preventing big tax hikes heads to Obama
President Obama's tax compromise with GOP saved economy and himself
North Korea warns Seoul against military exercises near flashpoint
Object shot out of sky above Israeli nuclear plant
DHS Implementing No Work List: Citizens Must Get Government Approval to Work in Private Sector Jobs
TSA Lies Again Over Capture, Storage Of Body Scanner Images
---
Yet Another iPhone Snitch App Released
---
World On Fire In 'Non-Integrating Gap'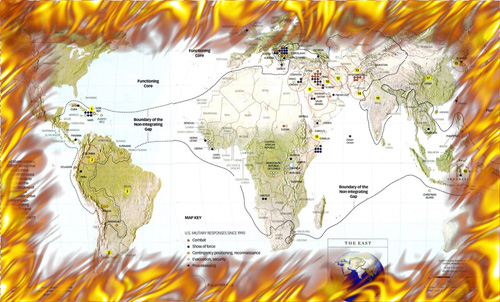 Afghanistan / Pakistan
Poll: Six In Ten Americans Sick and Tired of Afghan War
General Mullen: Pakistani military can shut down Taliban hideouts
US on track in 'difficult' Afghan war: Obama
U.S. committed to 2011 withdrawal of troops from Afghanistan
US set to target Pakistan havens for more attacks
Korean Peninsula - Part of World War III Plan!
North Korea denounces U.S., Japan, South Korea's military alliance, war moves
North Korea Threatens More Attacks
Japan Refocuses Its Defense With an Eye Toward China
Don't aid 'nightmare' North Korea
Millions keep mourning Ashura in Iraq
On Ashura, Iraq bombings kill two
Iraq offers Iran anti-terror help: Just days after a suicide bomber killed 34 people in southeastern Iran
Slaughter of the Innocents: Iraq's Christians face extinction
Kurds play oil card in coalition talks
Blackwater asks judge to dismiss suit over Iraq shootings
Bleak outlook for plans to help 'Sons of Iraq'
Miscellaneous
US embassy staffers attacked in Yemen
Americans Alerted After Attack On US Embassy Vehicle In Yemen
3 Yemen soldiers killed, 7 hurt in Abyan
South Yemen clashes death toll rises to five
Iran: West, enemy of democracy in ME
Russia ready to help Iran fight terrorism
---
EU leaders agree on treaty change: To allow for the setup of a permanent rescue mechanism to cope with future debt crisis
---
Israeli forces shoot down suspicious flying object near nuclear reactor
Israel irked by Palestine State recognition
Cyprus, Israel Agree on Offshore Territory Boundaries
Palestinians want control of more West Bank parts
Hamas leader Zahar says 'time is on our side'
Hizbullah Will Beat Israel in Next War, Says Ex-National Security Advisor
'Holy Land' does not include Bethlehem - It's official!
Irish troops could have calming effect in south Lebanon
European nuclear research group accepts Israel as candidate for membership
---
Wikileaks News
The Anonymous WikiLeaks protests are a mass demonstration against control
WikiLeaks Reveals: the emperor wears no clothes
WikiLeaks attacks highlight risks in internet security
PM: WikiLeaks has not broken Australian law
WikiLeaks founder Assange is released from British jail on bail
---
Italian court increases sentences for 23 CIA agents
---
Nigerian man gets more charges for Christmas plane attack
---
Sarah Palin on 2012 Plans, Double Standards for Women
Post-ABC poll: Sarah Palin lags Obama in theoretical 2012 presidential election
Polls Say Romney Beats Obama in 2012 Head-to-Head Match-Up
2012 Election Season Takes Shape with Dates for Iowa Straw Poll, Nevada Caucus
---
How Can Anyone Defend Kissinger Now? The Nixon tapes remind us what a vile creature Henry Kissinger is
---
Senator Reid Pulls Controversial $1.2 Trillion Spending Bill in Favor of Short-Term Budget Fix
---
Obama's urgent nuclear arms reduction treaty push with Russia called 'contempt of Congress'
---
Warning: Obamacare gives feds 'state police power': 'There is no power in the Constitution the federal government can regulate decisions'
---
'Birther Doc' Gets Six Months in Slammer, Booted From Army: Still believes President Obama is not a natural born citizen
Secret Grand Jury Empaneled in Wikileaks Case
Official: Al Qaeda is planning U.S., Europe attacks for holidays
U.S. Concludes N. Korea Has More Nuclear Sites
House Roll Call: Lifting ban on gays in military
Health mandate cases to loom over 2012 Romney run
Federal Judge Dismisses Another Challenge to Arizona Immigration Law
Obama quietly erasing borders: Advancing 'North American Union' agenda
---
World On Fire In 'Non-Integrating Gap'
Why are wars not being reported honestly?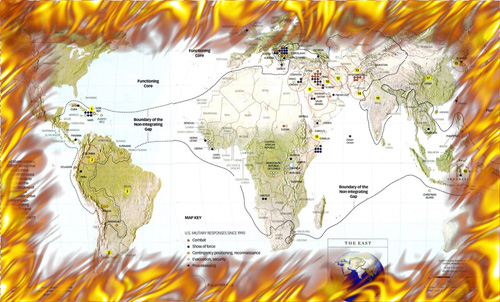 Korean Peninsula - Part of World War III Plan!
A long-overdue Asian NATO, thanks to the N. Korean bomb-throwers?
U.S. Builds Military Alliance With Japan, South Korea For War In The East
Russian Armed Forces on High Alert Over North Korea
South Korea Plans Live Firing Drill from Attacked Island
Ex-U.S. intel chief warns: S. Korea may act against North
S. Korea Military Promotes Officers In Reshuffle After N. Korea's Attack
Afghanistan / Pakistan
Afghan Report Sees July Troop Pullouts Despite Perils
Progress in Afghanistan and Pakistan needs to be 'sustainable'
U.S. Intel Reports Doubt Afghan War "Success"
General Mullen Expresses Impatience With Pakistan on Visit
White Britons 'called Steve and Gerry killed fighting for Al Qaeda in Pakistan' by U.S. drone missile
8 wounded, 2 female would-be suicide bombers captured in Iraq
Iraq Suicide Bombing Kills At Least 13 in Ramadi
UN Security Council Lifts Some Restrictions On Iraq
Iraqi PM meets U.S. joint chief chairman in Baghdad
Over A Million Shiite muslims commemorate Ashoura in Iraq
Allawi to have 'broad powers' in government
Yemen
Yemen heading for civil war over reforms, says analyst
Gunmen attack opposition leader in Yemen
IAEA Considers Indonesia Ready To Build Nuclear Power Plant
Senior Iranian official due in Yemen soon
US congress delegation to visit Yemen
US says accused airline bomber had help in Yemen
Feds bust suspected Yemeni terror ring in N.C.
Miscellaneous
UN Preparing for Worst Case Scenario in Southern Sudan
China forgives $6 million of Sudan's debt
Darfur peace deal unlikely to be signed before referendum
Fighting Erupts In Ivory Coast
Slow Progress In Haiti's Recovery From Earthquake
Venezuela's Lawmakers OK Chavez Request for Law by Decree
US Says Chavez 'Subverting' Popular Will With Move to Rule by Decree
WikiLeaks cables: BP accused by Azerbaijan of stealing oil worth $10bn
---
Putin Calls for Suppressing "Extremism"
Putin: Moscow riots show need for stronger order
---
Tax package heads toward high stakes vote in House
Record plunge in foreclosures, thanks to robo-signers
---
Wikileaks News
Secret Grand Jury Empaneled in Wikileaks Case
A sad day for the US if the Espionage Act is used against WikiLeaks: Resurrecting the 1917 law would be a mistake: it has a history of being used to suppress dissent
Bail Money 'Secured' for Assange, Lawyer Says: Wikileaks Founder Could Be Freed on Bond Today
Sweden appeals against Assange bail decision
Britain Fights Assange's £240k Bail Release - Not Sweden
---
BP investors spooked by oil spill lawsuit
Aging Oil Rigs, Pipelines Expose Gulf to Accidents
---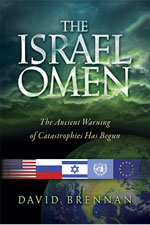 DVD
Palestinians appeal to European countries: Recognize statehood even without peace deal
Lebanese Hezbollah: Peace talks with Israel 'dead'
Nasrallah: Hizbullah stronger, no longer scared of Israel
'Blast off Lebanon coast was IDF destroying espionage device'
Israel facing arson intifada: No fewer than 25 fires were purposely set
The problem with Israel's Jewish 'refugee' initiative
All I want for Christmas...is a boycott of Israel: Mayor of Bethlehem
'The sea gave her back': Wonder in Israel as ancient Roman statue buried for centuries is uncovered by powerful winter storm
---
TSA song by local artist Steve Vaus goes viral
'Stop gate rape by Christmas': Big Brother's TSA is still out of control, but there's a solution in sight
---
Border agent killed: bandits to blame?
US, Mexico commission meets on border violence
Obama quietly erasing borders: Advancing 'North American Union' agenda