God's Precious Word
"And Mary said, My soul doth magnify the Lord, And my spirit hath rejoiced in God my Saviour. For he that is mighty hath done to me great things; and holy is his name.." (Luke 1:46-47, KJV)
---
News
Breaking News
Man Monis, The Sydney Hostage-Taker, Was A 'Spiritual Healer' With A Long Rap Sheet: Was an expert in "astrology, numerology, meditation, and black magic"
Monis Is Known as the "Hate Sheikh"
News
Crude oil prices crash but refining margins at a high -- $40 per barrel prices are coming
Why the world missed the oil price crash
Why Is Oil Crashing? An Analysis
Siege at Sydney's Lindt cafe: Martin Place long identified as a terrorist target - Five hostages freed
Gunman in Sydney siege reported to be radical cleric from Iran wanted for murder and sexual assault
Is Obama Blackmailing Boehner?
What Happens When Spies Can Eavesdrop on Any Conversation?
Spy Drone hacks WiFi networks, listens to calls
---
CIA Chief Boldly Proclaims: We'll Torture Again, Unless You Prosecute Us
Cheney comments on CIA torture: "I'd do it again in a minute"
If those techniques were approved, why did the CIA still lie about torture?
Psychologist who devised CIA interrogation tactics resigned as Mormon bishop
---
China to ban use of national anthem at weddings, funerals
---
Abe coalition secures big Japan election win with record low turnout
---
Jeb Bush speaks in South Carolina amid new 2016 hints
---
South Carolina set for success: Economists
U.S. Stocks poised for rebound after lost week

How oil is wrecking the emerging markets trade
Many commodities have survived a crash since 2009
---
Did European scientists find dark-matter signal buried in X-rays?
Dark matter discovery may lead to big changes in astronomy
---
Navy's Laser Weapon System, LaWS, has first successful test aboard USS Ponce
---
Sheriff Joe Arpaio wins first court battle in lawsuit over Obama amnesty
Wash. deputy sheriff: Armored vehicles needed for 'Constitutionalists' with guns
---
Yemen: Terrorists crucify man for allegedly helping American drone strikes
---
Israel Located In Supernation #7
Israeli MK: We Can't Trust in God Alone
Pollster: Netanyahu Could Lose This Election
Shin Bet thwarts terror cell planning Tel Aviv suicide bombing
IDF takes sledgehammer to Hamas's 'grandma' terrorism financing scheme
Israel: No reason to believe US will reverse policy on supporting imposed Palestinian state
Apply sovereignty to West Bank, Feiglin says in speech to open his leadership campaign
---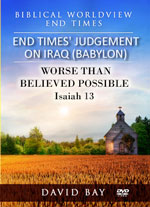 Supernation #7 - Middle East /
Northern Africa
Iraq
New leader offers hope for Iraq
Iraq's new premier battles to unite a fractured nation
Iraqi premier orders military help for fighters battling ISIL
UK boots on the ground in Iraq: 100 Paras deployed in battles against ISIS
German government to send combat troops to Iraq
Christians on verge of extinction in Iraq
Iraq security fears as record pilgrimage nears climax
Syria
Islamic Fighters Capture 2 Army Bases in NW Syria
French police dismantle network sending jihadist fighters to Syria
Assad forces move on Aleppo supply hill
ISIS beheads four men for blasphemy in Syria
ISIS in Syria: Photos show extremists stoning a couple to death for adultery and then beheading four men
---
UN: Around 1,300 killed in Ukraine since September cease-fire
Russian rouble falls to new low against US dollar
---
Texas considers allowing open carry of handguns
---
Pirate Bay Shutdown: 100 million people still pirating movies and TV shows despite police raid
News
Euthanasia one step closer? France to debate draft law
FOUR INJURED IN SHOOTING NEAR PORTLAND HIGH SCHOOL IN OREGON
UN climate talks deadlocked over scope of pledges
US Congress moves to approve Russia sanctions, arms for Ukraine
Thailand: Heading for a police state
Abbas, Kerry discuss Palestinian-Israeli relations
---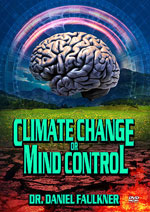 Climate Change
John Kerry warns of 'moral failure' at climate conference
Lima climate change talks: The endgame after a leaked agreement
Lima climate summit extended as poor countries demand more from rich
Editorial: Climate change battle needs more than talks in Lima
Australian PM Abbott sniffs the wind on climate change
Republican Congressman to Introduce Climate Change Bill
---
Israel Located In Supernation #7
Hamas calls for increased cooperation with Fatah
UN Security Council urges calm in wake of PA minister's death
Peres: Saying you support a 2-state solution and doing everything to prevent it is not a policy
Israel blames Palestinian incitement for attack at Athens embassy
Q&A with Mideast expert: Israel is 'nucleus of Planet Earth'
---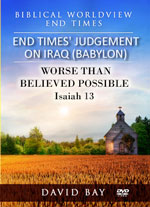 Supernation #7 - Middle East /
Northern Africa
US Senate panel authorizes intervention against ISIL for three years
Iraq
Iraqi forces retake regions from ISIL across Iraq
Iraq preparing to liberate Mosul from ISIL
Defence Secretary Michael Fallon: Hundreds of British troops will go to Iraq
New evidence Bush misled Americans into Iraq war – Senator Levin
Islamic State shoots down helicopter in Iraq
Syria
UN still struggling to move aid into Syria
Aleppo fighting 'freeze' needed to prevent catastrophe - UN
Russian initiative for Syria sparks denials
---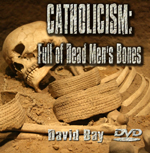 Roman Catholicism
Pope Francis: Evolution is real, God did not wave a 'magic wand'
Do all dogs go to heaven? Pope Francis leaves pearly gates open to animals
Pope denounces euthanasia as 'sin against God'
News
Is Obama secretly working to replace Netanyahu?
Oil plunges to new five-year lows
Falling Oil Prices Push Venezuela Deeper Into China's Orbit
Lima Climate Change Talks: Old divisions surface between rich and poor
Hillary Clinton Got The Benghazi Talking Points BEFORE Rest Of Obama Administration
Ferguson, Eric Garner Protests Spread Worldwide
Canada's Police can search cellphones without warrant during arrest
Ebola vaccine trial paused after 4 patients complain of joint pains
House Approves $1.1T Bill to Avoid Government Shutdown, Sends Bill to Senate
Iowa to launch smartphone driver's license
University of Maine System Responds to Email Forbidding Religious Holiday Decorations
---
CIA Torture
CIA Report: State torture is not only wrong, it is counter-productive
CIA Paid Torture Teachers More Than $80 Million
Archives: Bush Administration REALLY DID Knowingly Arrest and Torture Innocent Islamic Men!
Arhives: Bush/Blair Justification For War - Part 1 - "CIA said Saddam Hussein posed 'no imminent threat' in the months before last year's invasion [George Tenet, Director]
Archives: Bush officials organized a bogus "intelligence" group inside the Pentagon called OSP -- Office of Special Plans!
Former Vice President Dick Cheney Says CIA Torture Report Is 'Full of Crap
CIA Chief Defends Interrogation Methods
After U.S. torture report, Poland asks what its leaders knew
---
Google to close engineering office in Russia: WSJ reports
Internet firms push to be left out of EU cybersecurity law
NSA's surveillance a 'trade barrier' for EU companies: EU official
---
Israel Located In Supernation #7
Is Obama secretly working to replace Netanyahu?
'US Should Fund Jewish Construction in Judea-Samaria, Not Gaza'
PA President Abbas Expresses Support for Egypt's Crackdown on Gaza Tunnels
Jordan's Abdullah, Egypt's Sisi call for renewal of Israeli-Palestinian negotiations
In Europe They Are Anxious to Get Rid of Israel
Likud Responds to Livni and Herzog: Netanyahu Will Fight ISIS
Israel blasts Switzerland for acceding to Palestinians with Geneva Convention meeting
Turkey's Erdogan: Palestinian minister's death is a despicable Israeli act
PLO, Fatah to discuss cutting security ties with Israel over Abu Ein's death
Palestinian Terrorist Throws Acid at Jewish Family Near Jerusalem
---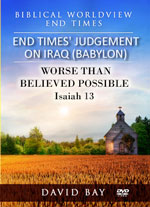 Supernation #7 - Middle East /
Northern Africa
Iraq
Iraq's Sadr tells his militia to ready for anti-ISIS 'jihad'
Iran confirms support for Iraq with arms / advisors
China offers to help Iraq defeat Sunni extremists
Canadian fighter jets bomb ISIS bunkers near Iraq's second largest city, Mosul
Cash-strapped Iraq seeks Kuwait war reparation delay
Iraq's Karbala registers record number of pilgrims
2003 CIA cable casts doubt on claim linking Iraq to 9/11
2009 Archives: Iraq War Not Over Yet - Part 2 - Why Did Skull & Bones Bush Invade? Bush's own committee admits Saddam was not part of 9/11 attacks
In 2003, U.S. experts doubted key Iraq war claim: Cable
16 absolutely outrageous abuses detailed in the CIA torture report
ISIS Leader: "If there was no American prison in Iraq, there would be no ISIS"
Iraq's Western Sunni Tribes Are Organizing Into Militias To Fight Sunni ISIS
Syria
The Syrian Conflict According to Putin
EU Governments to Ban Jet-Fuel Exports to Syria
Pentagon grants 'danger pay' for missions over Syria
Saudi King Donates $104M for Syria Food Aid
Countries vow to double Syria refugees intake
---
London's Air Meltdown and the Global Power of Travel Hubs
News
Mike Brown Shooting 2014: Recording Corroborates Police Officer's Version Of Events
American Support of Guns Has Grown in Wake of Shootings
State Department 'stonewalling' requests for Hillary Clinton's files
Obama collapse with young white voters bodes ill for party
The Most Horrific Details From The Senate Torture Report
Why Bush won't be prosecuted over CIA torture
Reminder: George W. Bush Said The U.S. Didn't Use Torture
President George W Bush 'knew everything' about CIA interrogation: Cheney
CIA stalling over bogus intel that led to Iraq war: Senator
---
Hong Kong police haul protesters away as camp site is dismantled
---
Senator McCain blocks Obama's pick for diplomatic post
---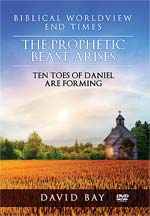 Supernation #1 - North American Union
No Way Home: Illegal immigrants probably unable to travel under Obama's plan
Obama Urges Undocumented Immigrants To Apply For Relief
Florida immigrant activists put face on Obama's executive action
Luis Gutierrez: It's 'Fantasy' To Think U.S. Can Or Should Deport 11 Million People
Obama: Republicans 'pretty sure I'm an illegal immigrant'
Number of states challenging Obama on immigration grows to 24
Obama Misquotes the Bible Defending Immigration Action
---
Israel Located In Supernation #7
Poll: Most Palestinians Support Terror Against Jews
Lapid: Israel must turn to the Arab League to seek a regional peace agreement
Rivlin vows Israel will probe PA minister's death, urges calm from both sides
Palestinians and Israelis Disagree Over Cause of Death of Cabinet Minister
Tensions High as Palestinians Gather for Abu Ein Funeral
Palestinians Bystanders, Not IDF, Denied Medical Aid to Dying PA Minister
Netanyahu Secures Victory at Likud Central Committee
What Should French Jews Do? To be secure against threats?
French Senate Votes to Recognize 'Palestine'
Irish Parliament Urges Government to Recognize 'Palestine'
---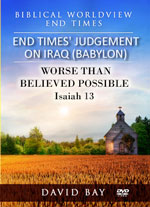 Supernation #7 - Middle East /
Northern Africa
Iraq
Iraq presses Hagel for greater U.S. military support against Islamic State
Shiite pilgrims flock to Iraq holy city, Karbala: Government fears attack
Iraq's economy takes a hit, but still performs better than expected: Rising oil production makes the difference
Oil deal a sign of hope between Baghdad, Erbil
It's a weird war when Iran and the U.S. are bombing the same country
Iraqi MP says time not 'suitable' to announce Basra as a federal region
Iraq preparing to liberate Mosul from ISIL
Saudi Arabia readies team to choose embassy location in Iraq: Near Green Zone
Iraq's Turkmen call for arms to join anti-ISIS war
Kerry: Obama administration wants option for ground troops in Iraq
New Kurdish independence party in Turkey 'good for democracy'
Militant attacks in Iraq kill 5,042 in November
Syria
Syria and ISIS Have Been 'Ignoring' Each Other on Battlefield
Al Jazeera correspondent dies in Syria
Russia in touch with U.S. over Syria peace talks
Syria's southern rebels take step toward unity
Israeli Military Sees No Reaction to Syria Strike
---
Supernation #5 -- Eurasion Economic Union
Ukraine president pleads for troop withdrawal
Ukraine's President Poroshenko begins Australia visit
PM Abbott says Australia may send uranium and coal to Ukraine
Ukraine Truce Shudders as PM Warns of Possible 'Default'
Poroshenko's Calls on Russia to Close Border With Ukraine Baffling: Moscow
Russia Baltic military actions 'unprecedented' - Poland reports
Breaking News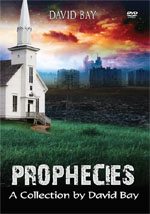 Taking Saudi Arabia Down
How Can The Illuminati Destabilize Saudi Arabia In Accordance With The 'Pentagon's New Map' Strategy (2001) ?
Overt military action would cause ripples which can destroy the world economy
You will be shocked!!
Major New Headline News Article
Related News
Saudi Arabia Arrests 135 Suspected Terrorists
---
News
Pakistani Opinion: Israel is the Next Superpower
CIA Torture Report: Extremist Backlash
The REAL Reason Guantanamo Is Being Kept Open: Obama Tortures, Too
Obamacare architect advocates baby death panels: Killing 'Marginal Babies' saved government $14 billion
Obama Admits Amnesty Is For Many More Than 5 Million
Washington pay-by-mile pilot program approval expected: GPS device tracks vehicle's every move
Trade Agreement Brings 'Frankenfoods' To Europe
GOP Spending Bill Gives Nearly $1 Billion To Aid Border Migrants
---
Releasing the Torture Report Will Actually SAVE American Lives
Nazis Used the Same "Enchanced Interrogation" Techniques the U.S. Did .. and Even CALLED IT the Same Thing
President Obama: CIA's Post-9/11 Torture Was 'Contrary to Who We Are'
---
Obama Sees Long Conversation Ahead on Race, Police
---
After Killing 12-yo Tamir Rice, Cleveland Police Handcuffed His 14-yo Sister, Threatened To Arrest Mother
---
Israel Located In Supernation #7
Palestinian Minister Dies After Confrontation With Israeli Forces ------- IDF says heart attack
PA says it will halt security coordination with Israel after death of minister
Killed in a pointless war in Gaza, 73 Israelis won't get the chance to vote
Why Recognition of Palestinian State Could Fuel Mideast Fire
Palestinian Authority Wants UN Resolution on Israeli Withdrawal by End of the Month
Defense Minister Ya'alon Says 'Obama Administration Won't Last Forever'
Yes, It is a Battle Over Jerusalem
US Man Arrested in Israel for Plot to Blow Up Muslim Holy Sites
---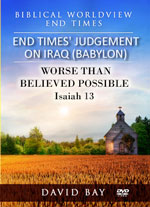 Supernation #7 - Middle East /
Northern Africa
Taking Saudi Arabia Down
How Can The Illuminati Destabilize Saudi Arabia? In Accordance With The 'Pentagon's New Map' Strategy (2001) ?
Iraq presses Hagel for more U.S. air strikes, weapons: Arrives in Baghdad December 9
U.S. allies to send about 1,500 troops to Iraq
Iran, Iraq, Syria to continue cooperation against ISIS
U.S. Army Lt. Gen. James Terry Reports: ISIS fighters losing offensive control
Syria
Missile Attack In Syria Kills Three Journalists: Assad's Forces Blamed
Syria Is Breaking the Planet's Bank
Iran, Iraq, Syria to continue cooperation against ISIS
---
Illinois Passes Bill That Makes It Illegal To Record The Police
---
Mike Brown Shooting 2014: Recording Corroborates Police Officer's Version Of Events
News
Hagel In Baghdad As US Sees Momentum Shift Against Islamic State
CIA 'Torture': Senate due to publish report
Gun Homicide Rate Down 49% Since 1993 Peak: Public Unaware
100-Year-Old Math Teacher Slams The 'Common Core' Method
Michael Brown Shooting: Federal Autopsy Shows Evidence Of Scuffle In Brown's Death, Close-Range Shot
Sharpton: Blacks Can't Act Decently Without More Government Payouts
Hillary Clinton 2016 President Poll: Edge over all GOP candidates
---
Immigration Reform 2014: Dem Mayors Vow To Recruit Immigrants For Obama Executive Action
House GOP Leaders Trick 216 House Republicans Into Accidentally Supporting Obama's Executive Amnesty
---
Gruber to face hostile House panel, tea party 'I'm with Stupid' T-shirts: Democrats shun Obamacare architect after 'stupidity of the American voter' comments
---
Belois Police Chief Asks City Residents To Allow Their Homes To Be Searched For Guns: Without a search warrant
Pharmacist shoots would-be robber brandishing toy gun
---
The Unexpected Threat to Super Bowl XLIX: Game might not be played
---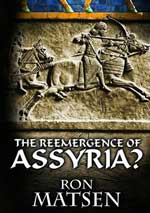 Supernation #7 - Middle East /
Northern Africa
Taking Saudi Arabia Down
How Can The Illuminati Destabilize Saudi Arabia? In Accordance With The 'Pentagon's New Map' Strategy (2001) ?
Falling oil prices could give West upper hand
Brent crude oil rebounds slightly after hitting five-year low below $66
Oil hits five-year low, crushing risk appetite
Iraq Follows Saudis Discounting Oil for Asia to 11-Year Low
Iraq
Sec/Def Hagel Lands In Iraq To Meet With Officials
U.S. General: ISIS fighters losing offensive control
Hagel Stumped By Soldier Asking if Afghanistan Will Fall Apart Like Iraq
Islamic State: Coalition 'pledges more troops' for Iraq
Possible sanctions breach as Iran Quds chief spotted in Iraq: UN
The U.S. isn't panicking over Iran's military operations in Iraq
FM Zarif: Iran and Iraq Side by Side to the End of Anti-ISIS Fight
Military Airstrikes Continue Against ISIL in Syria, Iraq
Shaky grip on northern road as Iraq pushes advance against ISIS
ISIS behead four Christian children in Iraq after they refuse to convert
Syria
Syria Says Israel Launches 2 Airstrikes Against It
Israel stops arms transfers to 'terrorists': Minister Declares
Two Hezbollah operatives killed in Sunday's alleged IAF strikes in Syria
Syrian rocket kills 3-men crew from opposition TV
3 Turkish Soldiers Killed Near Syria Border
Islamic State in Syria beheads man for 'blasphemy'
U.N. restarts food aid for Syrian refugees
Yemen
Suicide Attacks Kill 5 in Eastern Yemen Army Base
At Least 10 Killed in Failed US Rescue of Yemen Hostages
---
Israel Located In Supernation #7
Knesset Officially Dissolves, Unanimous Vote
Barak: Relations with Washington Were 'Damaged' Under Netanyahu
Watch: Shocking New Footage from Crown Heights, NY, Stabbing
Politicians temporarily block funds for West Bank settlements and Gaza evacuees
Palestinian Authority Becomes 'Observer' at International Criminal Court
U.S. anthropologists refuse to reject academic boycott of Israel
---
Supernation #5 -- Eurasion Economic Union
Ukraine Crisis: Shaky ceasefire holds as talks expected
U.S. imposes toughest sanctions yet against Putin-allied companies in Russia
Russia resumes gas deliveries to Ukraine after six-month hiatus
Kyiv declares ceasefire in Donbas
Poroshenko thanks President of Singapore for backing Ukraine
Ukraine goes underground: Families living in cellars in Donetsk feel they have been abandoned by the government in Kiev
Ukraine's Foreign-Currency Reserves Dip Below $10 Billion
IMF visits Ukraine for bailout talks
Ukraine 'Far From Being Ready' to Become Member of NATO: US Ambassador
Eurasion Economic Union
Russian MiG-31 jet pulls midair maneuver on Norwegian F-16
Russians can now carry guns for 'self-defense'
Conference on doing business with Eurasian Economic Union held in Washington: Attended by more than 100 people
---
India's Problem Is Rape, Not Uber
---
Watch seven years of preventable disease outbreaks in 70 seconds
News
Tear Gas, Windows Broken, Clashes With Police: Anarchists Hijack Peaceful Protest March Through Berkeley
Holder Unveils Revisions to Limits on Profiling by Federal Law Enforcement
NYPD cops warned militant group Black Guerilla Family 'preparing to shoot on-duty police officers'
Syrian TV: Israeli Air Force Struck Syrian Targets Near Damascus
Iran, Syria condemn Israel for 'lifting morale of terrorists' with Damascus airstrikes
Iraq's oil deal with Kurds is good for everyone
Impending CIA Interrogation Report Creates Fear of Violence
---
Not So Fast: U.S. still world's biggest economy - "Chinese consumers are estimated to have only about one-tenth as much money to spend as Americans"
U.S. Job Creation Index Inches Back Up in November
U.S. Small Business Optimism Highest Since Early 2008
---
Huge fire in downtown Los Angeles shuts down two freeways
---
Israel Located In Supernation #7
Syria Furious, Unlikely to Respond Over Alleged Israeli Airstrike
Hezbollah drones, anti-aircraft missiles destroyed in IAF attack: Syrian opposition
Liberal Christian Affection for Islamic Terrorism
Fast-Growing Hispanic Evangelical Population Steps Up Support for Israel
Watch: Jews Defy Islamists on the Temple Mount
Isreali Security Chief: Ending prisoners' pay will ruin Palestinian Authority
Israel Tipped Jordan on Brotherhood Weapon Smuggling To Palestinian Authority
Abbas: There Are 6 Million 'Palestinian Refugees' - Including Me
Hillary Clinton Encourages Closer Ties Between Israel, US
Egypt Thwarted Terror Attack on Israeli Maritime Targets
Europe is Becoming an Israel-free Zone, Again
Election News
Final Hurdle Cleared as Knesset Prepares to Dissolve Itself
Elections: Why the Left Vilifies Netanyahu: Left has a 'Messianic Vision' of 'Peace At Any Cost' With the Palestinians
Second Poll Suggests Leftist Bloc Could Edge Out Likud
---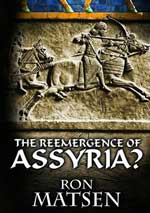 Supernation #7 - Middle East /
Northern Africa
Iraq
Modesto woman's documentary about Assyrian refugees in Iraq goes viral
AP: US Troops Have Immunity in Iraq
ISIS oil funds don't stretch as far as you might think
Unlikely force battles Islamic State over Mount Sinjar in Iraq
Saving Iraq and Destroying ISIL are Not the Same Thing
Attack on Police Station in Iraq Kills 9 People
Iraq speeds up planned ISIL counteroffensive
Syria
Syria Reports Israeli Strikes Near Damascus
Lebanese soldiers captured in Syria
Syrian rebels make gains in Deraa

---
Obama to meet with UK's Prince William at White House
---
Anglican Bishop Wants Koran Read at Prince Charles' Coronation
News
Police Cases Spark Protests Across Country
Iran confirms it carried out air strikes in Iraq
Hostages killed after failed Yemen rescue bid
Global oil prices slide: Rout undeterred by strong U.S. jobs report
U.S. Payrolls in November Surges: Economy on Track to Record Strongest Year of Job Creation in 15 Years
What Would SecDef Ashton Carter Mean for the Military? Ron Paul Institute
Israel pleased with Obama's choice to succeed Hagel as Pentagon chief
ISIS: Another Chapter in the Forever War
US to keep more troops in Afghanistan as violence spikes
---
Israel Located In Supernation #7
Israel pleased with Obama's choice to succeed Hagel as Pentagon chief
How will the sharp drop in oil prices affect Israel's relations with its neighbors?
Hamas leader Mashaal: Current Israeli-Palestinian tensions could lead to 'open conflict'
Palestinians inciting terror to influence Israeli politics
More Americans want US to lean toward Israel over Palestinians
Israel's Kahlon Positions Himself as Center-Right Peace Candidate
---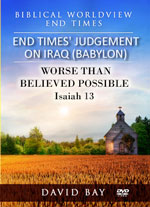 Supernation #7 - Middle East /
Northern Africa
New US Command Signals Escalation in Iraq, Syria
Iraq
Iran's Help for Iraq Coordinated only with Baghdad: Diplomat
U.S. isn't panicking over Iran's military operations in Iraq
Analysis: Iran airstrikes in Iraq pose problem for U.S.
Shiite Militias Win Bloody Battles in Iraq: Show No Mercy
Bombings Kill 10 People in Iraq
Syria
ISIS Sieges Key East Syrian Air Base: Jafra
War Against ISIS Becoming Blurrier
Syrian Troops Repel ISIS Attack on Eastern Air Base
US Officials Say Iran Made Major New Concessions in Nuclear Talk Extension
News
Global oil prices slide: Rout undeterred by strong U.S. jobs data
Obama picks former Pentagon official Ashton Carter to be Defense secretary: Rhodes Scholar, CFR
House rebukes Obama over immigration actions
Man who filmed Eric Garner in chokehold says grand jury was rigged
Preparation for Ukraine Reconciliation Talks Underway
China makes New Year's resolution to finally stop harvesting organs from executed prisoners
China will have more warships than the U.S. by 2020
Oil Prices Continue Record Fall After Saudis Offer New Discounts
Vatican finds hundreds of millions of euros 'tucked away': Cardinal reveals
---
Oil Price News
FM Lavrov: Russia, Saudi Arabia Stand Against Manipulating Oil Market
West behind falling ruble, oil prices - Russian spy chief
Those looking to profit from plunging ruble will be 'dealt with' – Putin
Russia Central Bank Under Pressure as Rate-Increase Bets Surge
Oil Drop Gives U.S. Drillers Argument to End Export Ban
Shale Producers Say "Bring It", in Oil Price Showdown
Venezuela Said to Discuss Swapping Dominican Oil Debt for Cash
---
Phoenix police officer shoots dead unarmed black man during scuffle
U.S. lawmaker wants Ferguson police force dissolved
New York mayor faces conundrum over police chokehold protests
U.S. justice system makes it difficult to indict a cop
U.S. to launch civil rights probe into New York chokehold death
Cleveland police use excessive force: U.S. Justice Department
List of killings by law enforcement officers in the United States, December 2014
List of American police officers killed in the line of duty
---
Flu shots may not be good match for 2014-15 virus: CDC
---
Third member of U.N. mission in Liberia contracts Ebola
Ebola Crisis: Nigerian medics deploying to Sierra Leone
Dangerous practices spread Ebola in Sierra Leone
---
Supernation #5 -- Eurasion Economic Union
Russia's Putin Accuses West of Provoking Ukraine Crisis
Ukraine Prepares for Truce With Rebels as Both Voice Doubts
Ukraine's New Cabinet Starts Work to Tackle War and Economy
Nuclear failure was last thing Ukraine needed
One civilian killed, one wounded in shelling in east Ukraine's Donetsk
Putin's Crimea-as-Jerusalem Myth Baffles Russian Historians
---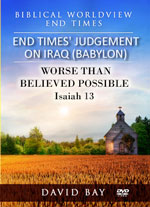 Supernation #7 - Middle East /
Northern Africa
Iraq
U.S. Ambassador to Iraq: U.S. forces assured immunity
Iraq speeds up planned ISIL counteroffensive
U.S. walks fine, awkward line when addressing Iranian airstrikes in Iraq
Bombs in Shi'ite, Kurdish districts kill 35 in Iraq
U.S.-led coalition damages Islamic State, but fight is long: Kerry
Special Report: How Exxon helped make Iraqi Kurdistan
---
Watch: How Europe is greener now than 100 years ago
---
Israel Located In Supernation #7
Hamas Warns: Netanyahu is playing with fire by allowing Jews on Temple Mount
Hamas Vows 'Blood-bath' in 'Spontaneous Reaction' to Israel
Jordanian MP Reaffirms His Hatred for Jews
Poll: Rapidly Growing American Support for One-State Solution
'Palestinians No Longer Believe, nor Desire, a Two-State Solution'
Man arrested for threatening to assassinate Netanyahu
Israel to vote in new elections March 17, 2015
'Post' Poll: 60% of Israelis don't want Netanyahu anymore
Lapid tells Netanyahu: You are out of touch, you live in an aquarium
Third Netanyahu government stymied by 'shadow of the ultra-Orthodox': Netanyahu was Israel's 33rd government
News
Poisoning Iraq: Depleted Uranium taking deadly toll
U.S. and Iran Both Attack ISIS, but Try Not to Look Like Allies
OPEC is wrong to think it can outlast U.S. on oil prices
Will Russia go from wounded bear to bucking bull?
It's Official: America is now No. 2
States sue Obama administration on immigration
Top U.S. Commander in Africa Is Optimistic on Liberia's Battle With Ebola
Protesters block NY streets after officer cleared in chokehold death
---
Everything We Know About the Massive Sony Hack
---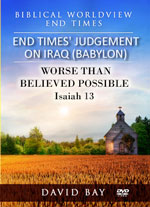 Supernation #7 - Middle East /
Northern Africa
Iraq
U.S. and Iran Both Attack ISIS, but Try Not to Look Like Allies
Iraqi Government and Kurds Reach Deal to Share Oil Revenues
Iraq's big Kurdish oil deal: ISIS united Iraq and Kurds!
For Iraq's Kurds, independence can wait
In Fight Against IS, Iraqi PM Sacks 24 Officials
Poisoning Iraq: Depleted Uranium taking its deadly toll
Turkey Hands Over Control of Two Refugee Camps To Iraq
NZ troops preparing to go to Iraq
Kiwi troops training for Iraq deployment:
Syria
Syria Kurds advance in heart of Kobane
IS attacks government airbase in eastern Syria
Saudi FM: fighting ISIS in Syria requires boots on the ground
Saudi FM: Iran must withdraw 'occupying' forces from Syria
President Assad says Syria war will be long, difficult
Afghanistan
Afghanistan Seeks International Support at London Conference
The War Over U.S. War Crimes in Afghanistan Is Heating Up
Afghanistan at crucial juncture
Miscellaneous
Al Qaeda Threatens to Execute U.S. Hostage in Yemen
U.S. Confirms ISIS Has Training Camps in Libya
Mystery surrounds arrest of woman who may be ISIS leader's wife
U.S. school teacher, 37, stabbed to death in Abu Dhabi washroom
Canadian man stabbed in Saudi Arabia
A New Spin On The Collapse of Crude Spurs BIST Rally: Turkey
---
Israel Located In Supernation #7
'Palestinians No Longer Believe, nor Desire, a Two-State Solution'
Peres: There will be no peace or security with Netanyahu
Doesn't Labor Know PA Rockets Could Destroy Tel Aviv?
Palestinians inciting terror to influence Israeli politics: Security Official
Hamas Shoots Seven Test Rockets in Two Days
US House of Representatives passes bill declaring Israel 'major strategic partner'
Taibe man indicted for attempted lynch of Jewish motorist
No Holds Barred: Ferocious battles for Israel on Western campuses
Crushing Labor Unions, Harbingers of a Palestinian Authority Dictatorship
Roseanne Advises Cosby: Slam Israel, regain reputation
---
Supernation #5 -- Eurasion Economic Union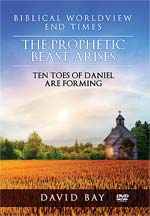 Ukraine
Accident Occurred At Ukraine Nuclear Power Plant, But Poses No Danger: Govt
'Emergency repair' reported at Ukraine nuclear power plant
US calls on Russia to calm turbulence in Ukraine
Kerry says Russia can rebuild trust if it withdraws from Ukraine
Russia wants to include Donetsk, Luhansk in Ukraine settlement talks — FM Lavrov
Eurasian Economic Union
Putin's state of union speech caps a bad year for Russia
Putin: Russia Will Always Respect Ukraine, Its Sovereignty
Ukrainian drama could've been prevented but EU supported government coup — FM Lavrov
A New Era With Russia Is Beginning: Turkey's Finance Minister
Decision to stop South Stream project final: Russian energy minister
Gun battles in Chechen capital leave 19 dead
German Retailer OBI to Invest $300 Mln, Expand in Russia Over Next 3 Years
---

It's Not a (Totally) Poisoned Chalice: Some "presidential" suggestions for Ash Carter on taking the Pentagon's top job
News
What's behind the effort to make Israel, the 'Jewish State,' more 'Jewish'
Iran has flown missions against ISIS: Pentagon says.
Amid Conflict with ISIS, Iraq Pumps Oil Like There's No Tomorrow
Kirkland man arrested after allegedly threatening to kill former Ferguson police officer Darren Wilson
Obama's Latest Executive Order: $263 Million Federal Police Aid Program
China will not go to war for N. Korea: Former General
NY GOP Chair: Mayor de Blasio will take 2016 nomination over Hillary
Shocking: Obesity Found to Spark 500,000 Cancer Cases Annually
---
Israel Located In Supernation #7
15 reasons why Netanyahu could lose the next Israeli elections
Knesset Votes 84:0 to Dissolve Itself: Election Date: March 17
Make No Mistake: Bennett Called This Election
New election will mute calls for concessions, temporarily
Hamas Hails Coalition Collapse as 'Victory'
Kerry: We hope Israel's next government advances peace
Belgian government to support Palestine recognition
US plays down French move to recognize Palestine
Accusing Lapid and Livni of attempted 'putsch,' Netanyahu fires them, calls elections
The Priceless Treasures on the Temple Mount
---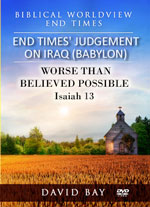 Supernation #7 - Middle East /
Northern Africa
Iraq
Amid Conflict with ISIS, Iraq Pumps Oil Like There's No Tomorrow
Iraqi Government and Kurds Reach Deal to Share Oil Revenues
Oil Deal Provides Much-Needed Revenue In Iraq
Recent Iran airstrikes in Iraq help drive Islamic State from 2 towns
82nd Airborne paratroopers headed to Iraq
Air Force pilot killed in Middle East crash identified
If the U.S. military is expanding in Iraq, why isn't it embedding journalists?
Iraq says woman detained in Lebanon is not Baghdadi wife
Syria
Kurdish peshmerga fighters leave Turkey for Kobani
U.S. considers opening new front against Islamic State
Turkey Starts Vetting Fighters for Syria Rebels: Joint Effort with US
Syrian refugees face bleak winter after 'disastrous' food aid cuts
Syria war death toll said to top 200,000
---
Supernation #5 -- Eurasion Economic Union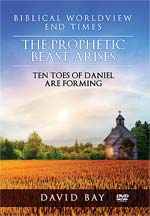 Ukraine
Ukrainian PM reports accident at nuclear power plant
Kiev up in arms over latest Russia convoy
Falling oil prices hit Russia much harder than Western sanctions
---
FEMA Kept A Close Eye On Ferguson During August Protests
Protesters using tech to run rings around cops
6 things you don't know about that iconic Ferguson protest hug photo
UN Attacks U.S. Gun Rights and More, Citing Ferguson and Cops
News
McCain tells White House he wants Lieberman for Defense Secretary
Iran Bombing Islamic State In Iraq
Wife and son of ISIL leader detained by Lebanese authorities while carrying fake IDs
With Obama's Support, Police Body Cameras Could Become the New Normal
The American Oil Boom Won't Last Long at $65 Per Barrel
Putin Says Moscow to Drop Gas Pipeline to Europe: Will Build Link to Turkey Instead
Russia announces war games: UK worried by 'extremely aggressive' probing of air space
Ashton Carter Said to Be Obama's Choice as Defense Secretary
American Atheists launch provocative campaign in religious Deep South
---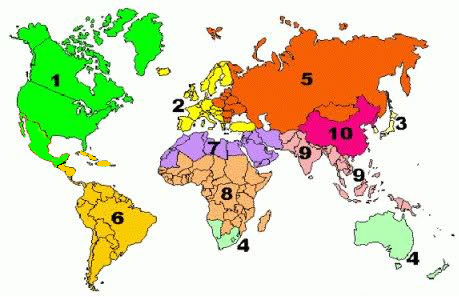 Supernation #1 - North American Union Forming
Homeland chief faces GOP critics on immigration
GOP's strategy to block Obama's regulations
Obama: Fund My Amnesty Or I'll Shut Down The Government
Republicans meeting on strategy to counter Obama immigration moves
North America: Time for a New Focus - by General David Petraeus
CFR Goal: Building a New North American Partnership for the Future
Eroding Democratic Freedoms: Building a New "North American Partnership" for the Future
---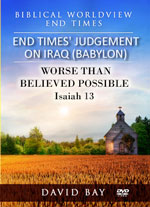 Supernation #7 - Middle East /
Northern Africa
Iraq
Iraq Agrees on Kurdistan Oil Deal
Kurdish oil exports through Iraq resolve budget freeze
Iraq PM sacks officials over 'ghost soldiers'
Iran Bombing Islamic State In Iraq: US Officials Confirm
Kurdish Leaders Complain: Israel, US Could Do More Against ISIS
Displaced top 2 million as winter hits northern Iraq
Joint Iraqi forces crack down on ISIL in Iraq: Anbar local council
Syria - Lebanon
Iraq's Kurdish Govt To Send New Troops To Kobani
ISIL elements suffer heavy losses in Syria's Kobani
Cairo Centre: 'Kobani beginning of ISIL's end'
Secret British role in halting ISIL 'massacre' of Christian town in Lebanon
ISIL is driving out Christians, warns Pope Francis
Turkey and Russia Agree To Prevent Chaos In Syria
Afghanistan
International Aid Agencies Call for Temporary Exit From Afghanistan
Canadians warned to leave Afghanistan as insurgents kill soldiers, target foreigners
Afghan forces ill equipped to fight Taliban without NATO
Afghanistan 2001 - 2014: British tribute to the fallen (Another 13-year useless war)
Egypt
Egypt Court Drops Murder Charges Against Mubarak
Egypt prosecutor appeals Mubarak verdict, cites legal flaws
Presidency mulls new cities in Sinai
---
Israel Located In Supernation #7
Messianic Video Series Answers Rabbis' Objections to Jesus
Netanyahu Fails to Save Coalition, Early Elections Expected
MK Livni: New elections are to replace extremist, provocative, paranoid government
Jerusalem Remembers General Who Halted WWI: Was British, Committed Christian
Palestinian 'Boycott, Divestment and Sanction' (BDS) Would Rather Hurt Israel Than Help Palestinians
Quartet Envoy Blair: Overcoming differences of faith key to resolving Mideast political issues
UN envoy to request set date to establish Palestinian state in next round of peace talks
Christian Greek Orthodox priest speaks out strongly in favor of Jewish state law
---
Supernation #5 -- Eurasion Economic Union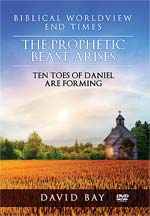 Ukraine
One Year After Defying Putin, Ukraine Is Choking on Its Own Red Tape
Ukraine parliament votes in new government, fresh ceasefire hopes fade
Ukraine hands foreigners top government posts
How Ukraine's arsenal matches up against the Russian-backed separatists
Eurasian Economic Union
Russian Woes Worsen as Recession Looms With Banks in 'Panic'
Putin, Oil and Ruble All Headed for 63: A Russian Joke
Russia, Kazakhstan and Belarus to have new joint currency by 2025: "international economic sanctions against Russia may cut the process (of maturing the Altyn currency) to 3-5 years
---
Six reasons why North Korea became the most miserable place on earth
---
Strong 6.3 earthquake strikes off Philippines
---
Man with suspected Ebola on the run
---
U.S. Economic Confidence Index at 17-Month High
U.S. Stocks Rise on Economic Optimism as Energy Rallies
House Republicans Propose Reviving U.S. Tax Breaks for 2014
GM and Chrysler Lead Best November in 11 Years
Globalization Is in Peril, Bankers Say
News
Who Wants to be Defense Secretary? No One!
Kurds make gains against ISIL in northern Iraq
Hong Kong Protesters Warned Not to Return After Clashes Paralyze Government
Darren Wilson and the Reality of 'Blue Privilege'
CNN is lying when they say Ferguson protests were 'peaceful'
VIP paedophile ring 'abused teenage boy INSIDE Buckingham Palace and Balmoral Castle'
---
Beginning of the End for Nancy Pelosi?
---
New calls to raise federal gas tax fuel fierce debate
Current Oil Price Down Still Further
China Winning in OPEC Price War as Hoarding Accelerates
Oil at $40 Possible as Market Transforms From Caracas to Iran
---
WHO update sharply raises Ebola death toll to near 7,000
---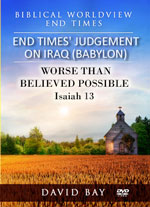 Supernation #7 - Middle East /
Northern Africa
US, Turkey reportedly close to agreement on joint mission against ISIS
UNESCO Debates ISIS Erasing of Jewish History
Iraq
Iraq's oil minister says Islamic State no longer a threat to Baghdad's 'black gold'
Airstrikes in Iraq kill 17 in Islamic State-held areas
US flies roughly 85 percent of airstrikes against Islamic State
Iraq has been paying 50,000 'ghost soldiers': Prime Minister
39 captives in Iraq: Contrary versions add to kin anxiety
Syria
Syrian Christians Plead: 'Help Us to Stay - Stop Arming Terrorists'
Pope says Islamist violence in Syria, Iraq is a 'grave sin against God'
U.S. led coalition attacks target IS capital Raqqa in Syria
ISIL suffers heavy losses in Syria's Kobane
Putin Visits Turkey With Energy Seen Eclipsing Syria Split
Syria hit by flesh-eating maggot disease: Indications of how far down living conditions have fallen
Afghanistan
Taliban Steps Up Attacks in Kabul
Kabul District Heavily Guarded After Attack
Egypt
Egypt Designates ISIS and its Affiliates as Terrorist Groups
Sisi regime shows confidence as 'deep state' returns to Egypt's political landscape
Amnesty Charges: Egypt forcibly evicted 1,165 families from Rafah by the Gaza border
---
Israel Located In Supernation #7
Israel Prepares for Possible Early Elections
Netanyahu to Decide Whether to Step Down as Government Concern Grows
Palestinian State Suffers Setbacks in Europe
Abbas Presents 'Plan of Attack' for Palestinian State
Police Chief Appeals to Tourists: Return to Jerusalem
MK Regev: 'Restore Order in Judea and Samaria'
Hamas says unity government is over
Jordan reportedly sends letter admonishing Jerusalem against extremism on Temple Mount
Israel's New Army Chief: Maj.-Gen. Gadi Eisenkot
Israel Cuts F-35 Purchase from 31 to 14 Jets: Other jets have much better maneuverability, weapons carrying capabilities
Shine your shoes! PM Netanyahu's youngest son begins army service
---
Armed Men Attack Papua New Guinea Airport
---
Russian Humanitarian Aid Convoy for East Ukraine