Blockbuster New DVD's On English Bible History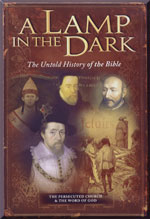 "A Lamp In The Dark: Untold Story of the Bloodstained Bible" -- Watch Compelling Trailer
Regularly $24.99, Introductory Sale $19.99
DVD by Chris Pinto, Editor and Filmmaker of the "Secret Mysteries of America's Beginnings " Videos
"Why 66? How Did The Bible Come To Be Divided Into 66 Books"
Regularly $12.99, Now On Introductory Sale $9.99
---
New Book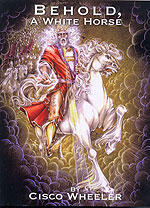 "Behold A White Horse" by Cicso Wheeler
Written for those who discern that things are not exactly as they seem
---
Great Gift Selections
"My I-Bibles"
" 'My I-Bible', KJV - Simple elegant way to listen to the Bible" - Only $49.95
---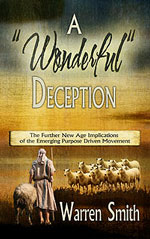 "A Wonderful Deception! Further New Age Implications of the Emerging Purpose Driven Movement"
---
"Christian Resistance: A Biblical Idea Whose Time Has Come -- Again"
---
Pastor Hoggard
Part 2: "God's Fantastic Trumpets - A Study of Prophetic Types In Biblical Prophecy"
---
Powerful New DVD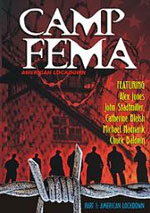 "Giant Death Prison Grid"
Unbelievable video documentation of the coming implementation of death camps in U.S. cities
---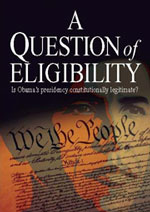 DVD - "Question Of Eligibility: Is Obama's Presidency Constitutionally Legitimate?"?
New Books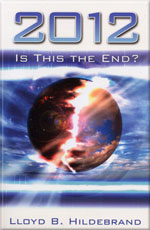 "2012: Is This The End?"
Countdown To Midnight Has Begun!
Will the world come to an end on December 21, 2012, as so many people of so many religions are now saying? Hang on to your hats, for it is possible that Satan has been preparing his people for this date for a very long time
---
Powerful DVD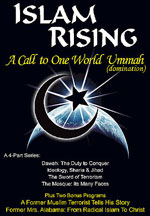 "A Call To One World Domination"
Exceedingly high quality with superbly important information on Islam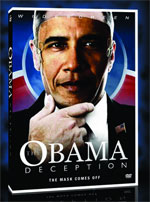 DVD - "The Obama Deception: Savior, Messiah, or Illuminati?"
Given the rise in global Islam, how important do you think it is that America's new President might be Muslim in his inner heart?
---
Big Savings on Closeouts and sale items

---
Bookstore Resources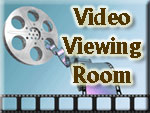 Video Trailers
SHOPPING
Huge Bookstore Sale
HUGE After Christmas Closeouts - Held Over Through January 12 - We still have way too much inventory
Big Savings on Closeouts and sale items - Up to 75% off!


See all the items in our Special Offers and Sale Area
226 Bookstore Items Marked Down To Save You Money - 1 in 4 items on sale!
Quantities are limited to stock on hand
Cutting Edge Financial Note: Through God's Grace, we have made it through 2009, the hardest financial year we have ever experienced. Yet, our financial reserves are very low. We really need your assistance. Our Bookstore sales have been way down, which is why we are overstocked and need to offer this massive sales event. But, even more significantly, our contributions via check/money order or with credit card through our Subscription Section are down almost 80%.
If you are financially able to support us with a special gift, or a special purchase through the Bookstore, we would truly appreciate it. If you cannot afford a special financial contribution, please pray fervently for us daily.
On a positive note, the number of people reading our Salvation Page continues to reach over 100,000 per year. The Portuguese and Spanish sites are seeing excellent traffic to their Salvation Pages. God is truly blessing us spiritually!
---
New DVD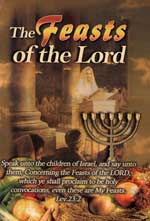 "The Feasts of the Lord In Prophecy"
DVD with FREE Booklet - 5-DVD Set, almost 5 hours
Regularly $49.99, Now Only $39.99 - Introductory Pricing
At last, a DVD which teaches how the seven Jewish Feasts in the Old Testament accurately portray Jesus in both His first and second comings!
The Spring Feasts were Dress Rehearsals for His First Coming and were accurate to the very day!
The Fall Feasts are Dress Rehearsals for His Second Coming, also to the very day!
Your appreciation of the majesty and Omnipotent Glory of Jesus Christ will grow greatly as you can see that He controls world events for the entire 6,000 years of world history, and how He has accurately predicted -- through the seven Feast Days of Israel -- His First and Second Comings, accurate to the exact day!
---
---------- This Week's Hot News ---------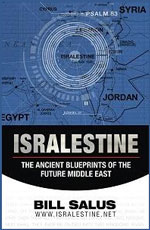 I. Arabs throughout the region are daily expressing the "perpetual hatred" for the Israeli which God denounced in the Old Testament and for which He has promised to repay through physical annihilation in End of the Age prophecies.
NEWS BRIEF: "Hamas Video: Jewish Settlers drink Palestinians' blood", YNET News, January 3, 2009
"VIDEO - In the backdrop of reconciliation efforts between Hamas and Fatah, Hamas' television aired a cartoon titled 'Special Mission' slandering the Palestinian Authority apparatuses, which, according to the clip, serve Israel and the settlers."
Let us stop here for a moment to understand what we have just read. Hamas and the Palestinian Authority are bitter enemies within the Palestinian camp. The reason for this hostility is that Hamas knows that President Abbas is an Arab Freemason (Codex Magica Book), and is totally controlled by the Global Illuminati. On the other hand, Hamas' leadership is naturally patriotic to the Palestinian cause. Hamas believes that if Abbas is allowed to speak for the Palestinian people, he will lead them up the slaughter ramp just as a goat leads sheep up the slaughter ramp.
This competition between Hamas and the Palestinian Authority is the reason Hamas has created this video which portrays Abbas' Fatah group as being lap dogs of the Israeli Army. However, the real focus of this video shines on the Israelis, utilizing an ancient hatred for the Jews which God calls "perpetual hatred". Listen to God's prophetic warning:
"I will lay thy cities waste, and thou shalt be desolate, and thou shalt know that I am the LORD. Because thou hast had a perpetual hatred, and hast shed the blood of the children of Israel by the force of the sword in the time of their calamity, in the time that their iniquity had an end: Therefore, as I live, saith the Lord GOD, I will prepare thee unto blood, and blood shall pursue thee...." (Ezekiel 35:4-6; Emphasis added)
Listen, now, to today's "perpetual hatred" which the current leadership of the Islamic world is spewing out to it's people, specifically the young and impressionable young people.
"The video portrays a Palestinian officer -- named Bahlul (clown) -- carrying out orders of IDF troops while being humiliated by them, and assisting settlers ... At this point in the clip, Bahlul draws a dove and presents it to the settler who had went on a killing spree by his father's orders. According to the settler's father 'the most delicious thing is to kill Palestinians and drink their blood'."
This type of hatred toward God's people will not go unnoticed in Heaven, nor will it go unpunished, as the prophecy, above, makes very clear.
Now, let us examine another story, this one from Turkey, so we can see that this kind of hatred towards Jews burns hotly in the breast of the vast majority of the Islamic people. Notice that this incitement to hatred is sponsored by the Turkish Government, a very modern and literate leadership, and so pro-western that its generals and its politicians have long attempted to join NATO!
NEWS BRIEF: "Turkish TV show says IDF soldiers 'killing' Palestinian kids: Depicts Israeli military as bloodthirsty, murderous", YNET News, October 15, 2009
"Seeing is believing? A new television show which debuted in Turkey recently may provide a partial answer to the recent spike in anti-Israeli sentiment evident in the country. 'Ayrilik' ('Farewell'), a prime-time show which airs on Turkish State-sponsored television channel TRT1 depicts the Israel Defense Forces as a murderous, bloodthirsty army ... While the main plot is that of a love story which develops between the lead characters during Israel's January offensive in Gaza Strip, much of the show centers on the IDF's brutish activities."
"At the end of the scene, an "IDF soldier" is seen passing by a body of a Palestinian youth and jolting it with his foot, as the youth's mother runs over in tears to cradle her son's body.
The following scene shows another 'soldier' run a Palestinian girl into a street corner. She looks at him and smiles, but the 'mission driven' soldier shoots her in the chest and watches her bloodied body drop to the floor before leaving the area. The opening credits also show a particularly monstrous image of Israeli soldiers, as snapshots of explosions, tanks wreaking havoc, soldiers beating civilians and dead bodies everywhere light up the screen. One of the shots also depicts a group of Palestinians facing an IDF firing squad."
The Israeli Foreign Minister called the Turkish ambassador to his office to lambaste the official sanction given to this bloody propaganda. Cutting Edge has been warning for sometime now that Turkey is pulling away from the pro-Western and pro-Israeli government and is edging into the Russian/Iranian orbit.
This propaganda video being shown on official Turkish government TV station is proof positive that Turkey is now anti-West and anti-Israel; as a result, Turkey is getting very close to being ready to take her prophetic place beside the Russians and the Iranians on the march on Israel in fulfillment of Ezekiel 38-39.
Finally, we encourage you to read the book featured above, "Isralestine", for it demonstrates that this "perpetual hatred" began with Esau and his hatred toward his brother, Isaac, and has spread throughout the entire Middle East, even to modern times.
In fact, "Isralestine" flows seamlessly from the ancient hatreds toward the Jewish people to the modern era, showing how God's End of the Age prophecies in Ezekiel, Obadiah, Joel, Zechariah and other Old Testament books form the basis for God's annihilating judgments against these people which we today call Islamic.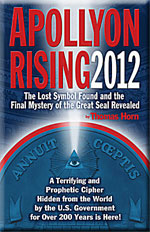 II. Right on cue, Palestinian President Abbas publicly agrees to resume peace talks with Israel during the same time frame that President Obama and the Israeli Prime Minister are strongly advocating just such a course of action.
Hamas sees this "coincidence" and believes that Abbas is simply following the American and Israeli script. I believe they are right!
NEWS BRIEF: "Abbas prepared to resume peace talks with Israel" , Irish Times, January 5, 2010
"PALESTINIAN PRESIDENT Mahmoud Abbas has said he is ready to resume peace talks with Israel as soon as all settlement activity is frozen. Mr Abbas was speaking after meeting Egyptian president Hosni Mubarak to discuss a US plan for a Palestinian state by 2012."
Isn't it interesting to see how many times the year "2012" keeps coming up during current news events? So many people expect to see Antichrist arise in the year, 2012, as do we. Cutting Edge posted a news article about 8 months ago where we listed our reasons to believe that the World War III which will produce Antichrist on the world scene could very well begin on September 11, 2012 and conclude on December 11, 2012! (Please read full details in NEWS2275, entitled, "Is This The Year When Antichrist Might Arise? We conclude that 2012 might, indeed, be the year when the Masonic Messiah comes to the world scene! The Mathematics are startling!")
Now, let us return to this featured story.
"... the US proposes negotiations restart as soon as possible. The should begin with the border between Israel and Palestine, with the aim of reaching agreement before the end of Israel's restri- ctions on settlement construction in the West Bank. The status of occupied East Jerusalem, demanded by Palestinians as the capital of their future state, and the fate of five million Palestinian refugees would be discussed in subsequent negotiations. Washington would guarantee the two-year deadline for the creation of a Palestinian state would be met. Moreover, Israel would retain significant settlement blocs in exchange for the transfer of territory to Palestine."
On a number of fronts, the Illuminati seems to be pointing to the year 2012 as a year when significant changes -- possibly even a "Paradigm Shift" might occur. Christians must keep alert and watchful and their spiritual lamps filled with oil, for we do not want to be found asleep by our Master when the time comes for the appearance of the "Man of Sin", the Masonic Christ.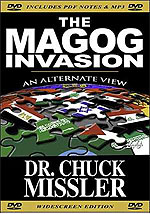 DVD
III. This next story simply nails down the growing alliance between Israel's prophetic enemies.
NEWS BRIEF: "Syria, Turkey Seek Strategic Alliance with Iran, Jordan, Iraq, Lebanon: Israel's Enemies joining forces", MEMRI News, January 1, 2010
"Syrian Information Minister Muhsin Bilal praised the excellent and strategic relations between Syria and Turkey, and said that the two countries were seeking to expand their strategic alliance to include Iran, Jordan, Iraq and Lebanon. Bilal also said that a people whose land has been occupied may use any means to liberate it, because resistance is a sacred right recognized by all international charters."
Of course, God takes a different view of the Jewish ownership of the land of Israel, and it is not that of an "occupying power". In God's eyes, He brought Israel back to her ancient land as God began to move to bring all events to a climax so His End Times' judgments could begin to pour out upon the earth.
And, of course, that judgment begins with the appearance of Antichrist (Revelation 6:1-2).
That prophetic time is coming upon us; are you spiritually ready? Are you warning and witnessing to your loved ones, your co-workers, and your neighbors?
What did Jesus say about this End of the Age period?
"Keep awake then and watch at all times, be discreet, attentive, and ready ..." (Luke 21:36a; Parallel Bible, KJV/Amplified Bible Commentary)
DVD
IV. The Government has proven our contention that the REAL purpose of these phony, shallow "terror" attempts is to prepare us for the kind of travel control which any dictatorship in history has imposed upon its citizens.
NEWS BRIEF: "Dozens of Names Shifted to No-Fly List ", The Wall Street Journal, January 6, 2009
"The Obama administration has transferred dozens of names from a broad terrorism database to watch lists that are more closely monitored in an effort to plug security holes revealed by the Christmas Day airline-bombing attempt. President Barack Obama met Monday with White House counterterrorism chief John Brennan, National Security Adviser James Jones and Deputy National Security Adviser Tom Donilon ahead of a broader security team meeting Tuesday."
"White House spokesman Bill Burton said counterterrorism officials have examined "thousands upon thousands" of names from the Terrorist Identities Datamart Environment list, to which Mr. Abdulmutallab was added in November. Dozens of names were shifted to the Transportation Security Administration's no-fly list, or to the Secondary Security Screening Selection list, also known as the selectee list."
The average American probably thinks that the only names on this "No Fly List" are Arabic; but, he would be shocked to his core to discover that many American names appear on this list. The Government is preparing to block dissidents from flying once the Constitution has been overthrown. As Antichrist strides to the world scene, all democracies and Republics in the world will have been overthrown and replaced by severe dictatorships.
Since these dictatorships throughout the world will need to control the travel of its dissidents, it makes sense that they would begin compiling this list now -- under the umbrella of terrorism, which keeps discerning people quiet. After all, our government is only acting to protect us against those Islamic terrorists!
---
Cutting Edge Is Now Using Twitter!
We have now begun to use the new medium of communication, Twitter. Whenever we see a story which needs to be disseminated quickly, we shall post it on Twitter. To follow Cutting Edge on Twitter, go to http://twitter.com/cuttingedgenews or you can use the RSS feed by clicking the icon below. Follow us on

or

RSS feed
---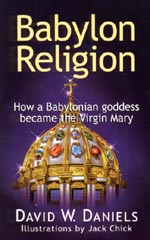 VI. Shocker! The Roman Catholic Church teaches that men can become gods!
Quoting from the Catechism:
"Catechism of the Catholic Church: ARTICLE 3
"HE WAS CONCEIVED BY THE POWER OF THE HOLY SPIRIT, AND WAS BORN OF THE VIRGIN MARY"
"The Word became flesh to make us 'partakers of the divine nature':(78) 'For this is why the Word became man, and the Son of God became the Son of man: so that man, by entering into communion with the Word and thus receiving divine sonship, might become a son of God'.(79) 'For the Son of God became man so that we might become God'. (80) 'The only-begotten Son of God, wanting to make us sharers in his divinity, assumed our nature, so that he, made man, might make men gods'." (81) ( 460)
Did you catch that all important wording?
"we might become God"
"might make men gods"
Thus, Rome has aligned her teaching with Mormonism, Freemasonry, and the New Age, all of which teach that men gradually can ascend into godhood. This belief in Freemasonry is the reason we see the painting of the "Apotheosis of George Washington", where he is depicted as ascending into godhood at the moment of his death ("Riddles In Stone: The Secret Architecture of Washington, D.C." DVD)
Freemasons teach that their "Perfected Man" will ascend to godhood the moment he dies, to live in the Grand Lodge in the Heavens for eternity.
Mormons believe that their "Perfected Man" will ascend to godhood upon his death and will be given a planet to rule.
The New Age Movement teaches heartily that men can become gods through the rituals and the beliefs of the New Age.
Now, Rome is teaching that men become gods.
This belief is essential if people will accept Antichrist and his radical teachings.
Rome is now uniting all religions under her umbrella.
First, the Roman Catholic Church adopted most of her unique teachings from the Babylonian Mysteries Religion.
Secondly, Rome adopted the Babylonian goddess worship by renaming her the 'Virgin Mary' and surrounding her with Christian words and concepts.
Now, Rome has gone the last mile in fulfilling her Babylonian roots; she is teaching that man can become gods.
Therefore, the Vatican can attract all religions of the world to her leadership -- and that is the Plan. Her Pope shall become the top religious leader of the New World Order Religion (NEWS1052). That Plan makes the Pope -- whomever he is at the time -- the Biblical False Prophet of Revelation 13:11-18)
The appearance of Antichrist cannot be far behind.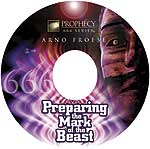 Audio CD
VII. The prophesied cashless banking system is coming more quickly than you might think!
The National Bank of Ireland is going to stop handling cash!
NEWS BRIEF: "NIB to stop handling cash", Ireland On-Line, 22/12/2009
"One of the country's larger banks has told to its customers that it is to stop handling cash in its branches. National Irish Bank says it is moving to a Scandinavian model of 'cashless banking' - with an increased reliance on ATMs and debit cards. NIB has told customers that its branches will no longer handle cash withdrawals or lodgements, nightsafe lodgements or foreign exchange cash."
While bank customers may still get cash back on their "laser cards", they must contend with the overall banking policy to eliminate cash in every normal transaction. Bible scholars for several centuries have contended that the only way in which the 'Mark of the Beast' prophecy could work was if the entire world somehow, someway, went to an economy which operated without cash.
These old scholars did not understand how such a thing could be possible, but they steadfastly held that only an economy without cash could filfill Revelation 13:16-17. Let us examine that prophecy:
"And he causeth all, both small and great, rich and poor, free and bond, to receive a mark in their right hand, or in their foreheads: And that no man might buy or sell, save he that had the mark, or the name of the beast, or the number of his name."
Even the smallest transaction would fall under this requirement; in other words, a tip for the paperboy would have to be carried out within the parameters of the Mark of the Beast. The only way that is possible would be if the economy had been changed to where no cash was circulating. Neither the paperboy nor his customer could possibly exchange cash, or the Mark system would be circumvented. Therefore, all cash had to be eliminated in this system of Antichrist.
Now, we are seeing most transactions carried out without cash. Personal checks, credit cards and debit cards "buy and sell" most merchandise these days.
But, this is the first time I have ever heard of a bank officially changing its policy so that cash is eliminated.
---
New Headline News Articles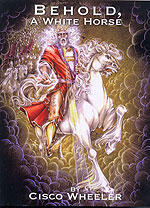 The Next Pope Could Very Well Be The False Prophet of Revelation 13
A 12th Century Catholic prophecy concerning the final number and destiny of popes have been fulfilled to the letter; will the next pope be the False Prophet of Revelation 13?
St. Malachy's prophecies are being closely followed now that they have come true to the letter for the past 900 years! Does God allow the demonic host any prophetic foreknowledge? http://www.cuttingedge.org/news/n2401.cfm

Pope Benedict XVI Begins The First Step In Canonizing Pope Pius XII, The Pope Who Stood By His Friend, Adolf Hitler All During World War II!
Pope Pius XII was dubbed "the silent Pope" because he never spoke out against Adolf Hitler and his genocide campaign against the Jews. After the war, numerous European newspapers openly called for War Crimes charges to be levied against the Pope.
You will soon see that Pope Pius XII considered Adolf Hitler to be an important ally and that he aided the German war effort significantly, especially at the end of the war when the Vatican set up the infamous 'Rat Lines' which enabled many Nazi leaders to escape capture by the Allies!
Pope Benedict is going to crown Pius a Saint! An incredible rewriting of history. http://www.cuttingedge.org/news/n2400.cfm
Two New Headline News Articles
"Civilization-Ending Global Warming Rhetoric Reaching The Planned End Stage of Global Dictatorship!"
President Obama is said to be ready to join other world leaders at the Copenhagen Summit in signing an agreement which shall create a new Global Dictatorship! If this type of agreement is signed, the Illuminati has expertly used the Global Warming issue to create their coveted Global Government, just as Cutting Edge has been predicting for years (NEWS2193).
http://www.cuttingedge.org/news/n2397.cfm

"Tens of Thousands Protest Copenhagen Climate Talks"
Did you know the Illuminati funds, controls, and directs all protests at all their global meetings?
Most people are not aware of the dynamics driving Anti-War and Anti-Globalist protests. Such protests only drive to solidify the support of the globalist meeting and of the president's followers. When Eldridge Cleaver realized that protesters were being funded by the very Industrial Complex forces he was trying to overthrow, he exclaimed, in his book, "Do It":
"The wealthy were buying themselves a revolution!" [Epperson, The Unseen Hand, p. 404]

Open Letter To President Obama: Stop Apologizing For America's Past!
Why is our President jetting all over the globe, apologizing for America's bravery in World Wars I and II. We don't ask for praise from any country we have liberated or kept free, but at the very least, our own President has no business apologizing for the incredible bravery of our soldiers!

Fanatic Muslims ARE the Enemy!
The Ft. Hood attack should serve as a strong 'wake-up call' to the American people that fanatical Islam is the enemy of America, and any Islamic soldier in American uniform is to be considered a possible terror threat to our country.
But, the propaganda campaign against genuine Christians can turn on a dime, using this Ft. Hood tragedy as the excuse. How can this be possible? You might be surprised!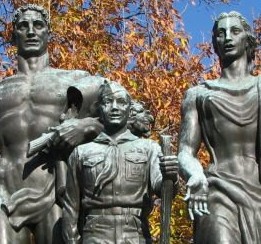 Boy Scouts Proven To Be Based On Freemasonry!!
"Boy Scouts Are Now Training Their Scouts To Be Good Global New World Order Citizens -- Antichrist is even depicted as a Boy Scout in Washington, D.C.!"
Shockingly, an Eagle Boy Scout is depicted in a major sculpture on 15th Street in Washington, D.C., as the Divine Child (Perfected Man, Masonic Christ) with his Divine Father and Divine Mother behind him!
Boy Scouting is proven to be Masonic from its origin!
We show this sculpture with a full explanation, in "Riddles In Stone" DVD.

The ONE Prophecy Which Guarantees That America Will Not Suffer Total Economic Collapse Until God Mightily Judges Her With Fire
You never need to fear economic ruin rumors again. You shall know the truth and the truth shall set you free! Prophecy is very clear - America will not be economically devastated until she is destroyed by God's fire -- and the Illuminati Plan parallels this prophecy.
---
NEW Discovery Book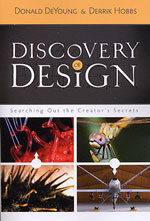 "Discovery of Design"
God's Natural Blueprint Behind So Many of Our Modern Inventions
Regularly $12.99, On Sale $9.99
Did you know that every-day items like batteries, human organ repair, micro lenses, automotive engineering, paint, and even credit card security, all have links to God's natural designs?
Other examples are: 1) solar panels in space unfurled using technology, gleaned from beech tree leaves; 2) Optic research rooted in the photonic properties of opal gemstones; 3) Current and future research from the fields of stealth technology, communications, cosmetics, nanotechnology, surveillance, and more!
Take a fantastic journey into the intersection of science and God's blueprints for life - discovering answers to some of the most intricate challenges we face. Experience this powerful apologetics message in a multi-purpose resource as a personal enrichment tool or as an educational supplement.
You will find this book to be one of the most exciting and useful you have ever read!! A great homeschooling resource!
Look Inside For A FREE Chapter!
---
More Headline News Articles

President Obama - Future Pharaoh
Preacher Tells Obama: "I know Messiah, he is a friend of mine. And Mr. Obama, you are no Messiah"!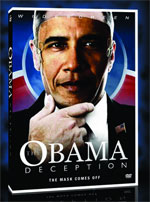 DVD
"Are YOU Prepared To Go To Prison?"
President Obama promised a convention of Lesbians, Gays, Bi-Sexuals, and Transgenders that he WILL get the 'Hate Crimes' bill passed into law. The President has just issued a Declaration of War against the Church and the Bible upon which it is founded!
http://www.cuttingedge.org/news/n2387.cfm
"Genetic Genocide: Annihilating Entire Races of People - The Prophetic Future of the World!"
Subtitle: "... scientists in their laboratories trying to devise certain types of pathogens that would be ethnic-specific so that they could just eliminate certain ethnic groups and races" (Defense Secretary William Cohen, addressing the Conference on Terrorism, "Terrorism, Weapons of Mass Destruction, and U.S. Strategy Sam Nunn Policy Forum", on 4/28/1997)
Purchase a 1-Year Subscription, you may select 1 FREE gift
Purchase a 2-Year Subscription, you may select 2FREE gifts
Purchase a 3-Year Subscription, you may select 3 FREE gifts
Purchase a 4-Year Subscription, you may select all 4 FREE gifts
We have changed our FREE gifts available to you when you subscribe to Headline News, adding two Pastor Hoggard DVD's to the Seminar Tapes and the Radio Collection CDROM.
---
--------Concluding Inspiration ----------"And he shall put his hand upon the head of the burnt-offering; and it shall be accepted for him to make atonement for him." Leviticus 1:4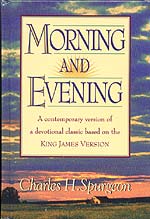 Our Lord's being made "sin for us" is set forth here by the very significant transfer of sin to the bullock, which was made by the elders of the people. The laying of the hand was not a mere touch of contact, for in some other places of Scripture the original word has the meaning of leaning heavily, as in the expression, "Thy wrath lieth hard upon me" (Psalm 88:7). Surely this is the very essence and nature of faith, which doth not only bring us into contact with the great Substitute, but teaches us to lean upon Him with all the burden of our guilt. Jehovah made to meet upon the head of the Substitute all the offences of His covenant people, but each one of the chosen is brought personally to ratify this solemn covenant act, when by grace he is enabled by faith to lay his hand upon the head of the "Lamb slain from before the foundation of the world."
Believer, do you remember that rapturous day when you first realized pardon through Jesus the sin-bearer? Can you not make glad confession, and join with the writer in saying, "My soul recalls her day of deliverance with delight. Laden with guilt and full of fears, I saw my Saviour as my Substitute, and I laid my hand upon Him; oh! how timidly at first, but courage grew and confidence was confirmed until I leaned my soul entirely upon Him; and now it is my unceasing joy to know that my sins are no longer imputed to me, but laid on Him, and like the debts of the wounded traveller, Jesus, like the good Samaritan, has said of all my future sinfulness, 'Set that to My account.'" Blessed discovery! Eternal solace of a grateful heart!

"My numerous sins transferr'd to Him,
Shall never more be found,
Lost in His blood's atoning stream,
Where every crime is drown'd!"
—Morning and Evening
(" Morning and Evening Devotions", by Charles Spurgeon)

"President Bush:
Evil vs Good Fruits"
Directory of all news articles
Free Radio Transcripts

Free Newsletter Archives

Freemasonry

What Saith Rome

Teachings from the Catechism

Bookstore

Meet the Staff

Weather Control

School Shootings

Understanding Clinton


May Jesus Richly Bless You,
David Bay, Director
866-909-2850 Toll Free Customer Service - Order Line
803-356-2850 Customer Service - Order Line - For Out of Country Customers
803-356-2860 Fax
"Arrival of the Antichrist"
2-DVD Set, 3 1/2 Hours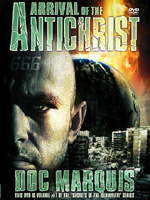 Dramatically Expanded and Updated, by Former Satanist Doc Marquis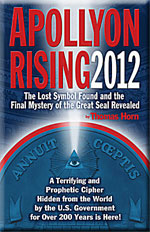 "Apollyon Rising 2012"
"Washington D.C. Is Symbolically Prepared To Greet Him"
Regularly $15.95, Now On Sale For Only $12.88, Saving You $3.00
---
Pastor Hoggard
3-DVD Set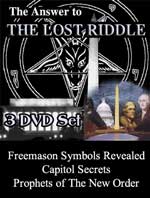 "The Lost Riddle" DVD: Expose' of How Dan Brown's Lost Symbol Novel Validates Secret Mysteries of America's Beginnings Video Series
---
New Books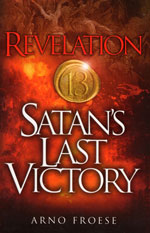 "Revelation 13: Satans Last Victory For Eternity"
A Biblical, Extensive Look At The Devil
---
Hot New DVD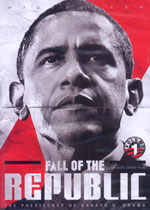 "Fall of the Republic"
Click Here to see the full write-up of this incredible DVD!
---
New DVD Bible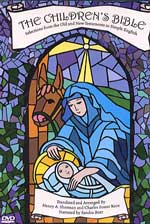 "The Children's Bible On DVD"
Synchronized onscreen graphics and text showing every word of each story
Widescreen (16:9) and Full Frame (4:3) display
Interactive menus that allow direct access to all 216 stories
---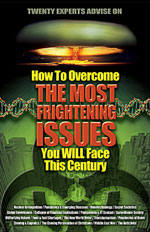 "How To Overcome The Most Frightening Issues You Will Face This Century"
---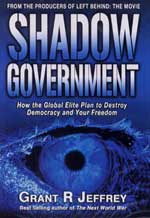 "Shadow Government: The Plan of the Global Elite To Destroy Democracy and Your Freedom"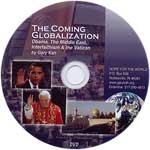 "Coming Globalization: Obama, The Middle East, The Vatican" - by Gary Kah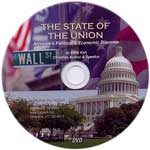 "The State of the Union: Financial Crisis Deepens" by Gary Kah
---
"Adam's Synchronized Chronology of Ancient, Modern, and Biblical History"
In Old-Fashioned Map Binder - Panels Unfold To 25ft Wall Map -- PLUS -- Panels Unfold To 25ft Wall Map w TWO FREE Booklets
Regularly $44.98, Now On Sale For Only $24.98
You Save $20.00!
---
New DVD
"GOD'S Forbidden Practices"
---
"DEMONS, DNA, & DAUGHTERS OF MEN"
DVD 3-Part Series
Hoggard Reveals How DNA Used By Satan Today
Foretold In Scripture
Part 1 of 3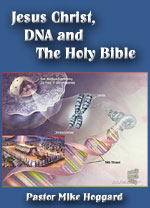 "Science is catching up with the Bible!"
Part 2 of 3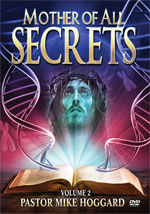 "Mother of All Secrets: Most Deadly Secret Concealed by Mankind Now Revealed In the Holy Bible"
Part 3 of 3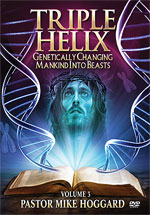 "Triple Helix: Genetically Changing Mankind Into Beasts"
All On Sale!!
Regularly 29.99
Sale $14.99
---
How Close Is The Rapture?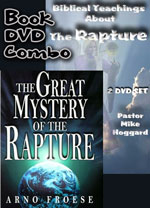 Buy The 2-DVD, 'Biblical Teachings
---
Pastor Hoggard DVD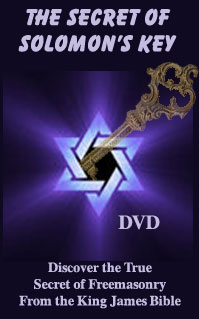 "Masonry's True Secrets From the KJV!"
Hoggard is a staunch KJV-only Pastor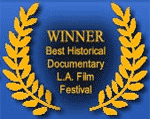 "Secret Mysteries of America's Beginnings" DVD's
Each 3 Hours Long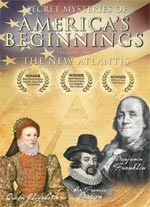 "The New Atlantis"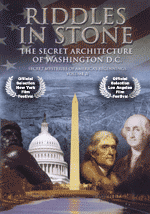 "Riddles in Stone - Secret Architecture of Washington, D.C."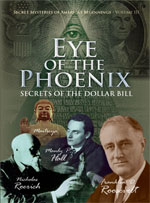 "The Eye of the Phoenix: Secrets of the One Dollar Bill"
Buy All Three & Save!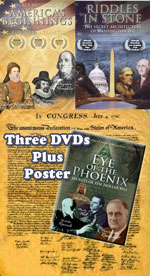 Buy Videos 1, 2 and 3, PLUS Declaration of Independence Poster - Save $35 - Nearly 9 Hours of Video
---
More Spiritual Warfare
Satan Has Invaded The Church And Government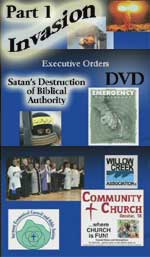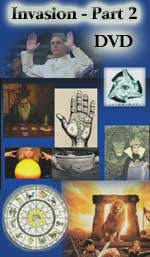 ---