CLOSE-OUT - WHILE QUANTITIES LAST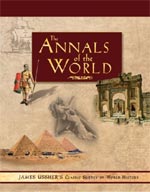 "The Annals of the World"
James Ussher's Classic Survey of World History
Regularly $39.99, Now Only $24.99
You Save $15.00!
Considered both a literary classic and an accurate historical reference from Creation to 70 A.D. For the first time, this classic work has been translated into modern English.
This treasure trove of material also contains many human interest stories from original historical documents collected by the devoted Christian historian and scholar Archbishop James Ussher. Precisely dated and referenced, this volume is much more than just a fascinating history book -- it is a work of history
Contains over 2,500 citations from the Bible
Ussher's original citations have been checked against the latest textual scholarship
Is fully indexed, with 8 appendices
Wonderful Home School resource, with 960 pages - http://www.cuttingedge.org/detail.cfm?ID=1478
---
New Headline News Article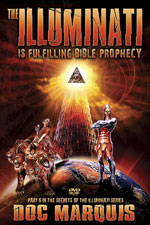 "Flames of War Now Engulfing The African Nations Comprising Prophetic Supernations #7 and #8 "
The flames of war and revolution and threats against individual states are now engulfing the region in the Middle East where Supernations #7 and #8 are planned. Two of the remaining Ten Supernations are likely "under construction" right now. In fulfillment of Daniel 7:7-8!
"The Pentagon's New World Map" plan is being followed precisely! Just as we vividly show in "The Illuminati Is Fulfilling Bible Prophecy" DVD.
This news is great because it means that the formation of the 10 Supernations is underway! The timing of Antichrist lurches forward.
---
---------- This Week's Hot News -------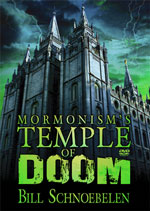 DVD
I. Another powerful, fabulously wealthy Mormon may be about ready to announce his candidacy for President in 2012!
NEWS BRIEF: "Obama's Ambassador To China Eyes 2012 Run Against Him", By Mark Russell, Newser Staff , Newser, January 2, 2011
"Who's the moderate conservative, Mormon ex-governor making ripples in the 2012 presidential pool? Not Mitt Romney—meet Jon Huntsman, the former governor of Utah who President Obama appointed ambassador to China in 2009. The move, seen as an effort to neutralize the only potential rival who made Team Obama 'a wee bit queasy', has done anything but: Huntsman recently bought a $3.6 million home in Washington, DC, and isn't shy about signaling he's giving 2012 a long look..."
These are clear signals that Huntsman is going to run for President in 2012. We have long believed that a Mormon would contest the White House in 2012, but we felt the candidate would be Mitt Romney, and that may still be the case.
But, we need to get familiar with Jon Huntsman, Jr., for he seems to be an incredible leader. Listen to the write-up for him on Wikipedia.
"Jon Meade Huntsman, Jr. (born March 26, 1960) is an American politician and diplomat. He is the current United States Ambassador to China. He previously served as the 16th Governor of Utah from 2005 until his resignation on August 11, 2009, to become Ambassador. Born in Palo Alto, California, Huntsman is the son of billionaire businessman and philanthropist Jon Huntsman of Huntsman Corporation. "
Since he is a billionaire, Huntsman can dip into very deep pockets for the campaign cash he needs to run an effective presidential campaign. Now, let us return to this article to see his Mormon mission experience.
"He spent time in Taiwan as a Mormon missionary and speaks Standard Mandarin Chinese fluently. He is also fluent in Taiwanese Hokkien (Minnan)."
President Obama reached out to Huntsman in large part because he was fluent in the standard Chinese dialect spoken in China. But, some politicians still believe that Obama was trying to get Huntsman tied up overseas so he couldn't run in 2012!
Listen to some of his accomplishments:
1) "After college, Huntsman worked as a White House staff assistant in the Reagan Administration, Deputy Assistant Secretary of Commerce and Ambassador to Singapore in the administration of President George H.W. Bush and a Deputy United States Trade Representative in the George W. Bush Administration." (Ibid.)
2) "Huntsman served as an executive for the Huntsman Corporation, the Huntsman Cancer Foundation and CEO of Huntsman Family Holdings Company. "
3) "Other organizations he has served include the Utah Opera, Envision Utah, the Coalition for Utah's Future, and KSL-TV's Family Now campaign."
4) "In November 2004, Huntsman was elected Governor of Utah with 57% of the vote, defeating Democratic Party nominee Scott Matheson, Jr. He was re-elected in November 2008 with 77.7% of the vote, defeating Democratic Party nominee Bob Springmeyer."
5) "During his tenure as governor, Utah was named the best managed state by the Pew Center on the States."
His views and actions as Utah Governor should stand him in good stead with conservatives, unlike Mitt Romney whose actions as Massachusetts Governor label him as Liberal trying to pass himself off as Conservative!
Read now Huntsman's views and actions as Utah Governor.
* "As governor, Huntsman listed economic development, health-care reform, education and energy security as his top priorities."
* "He has overseen large tax cuts and has advocated reorganizing the way that services are distributed so that the government will not become overwhelmed by the state's fast growing population. "
* "Huntsman would like to expand health-care, mainly through the private sector, by using tax breaks and negotiation to keep prices down."
* "He also advocates encouraging people with insurance to use it as preventive care."
* "Huntsman is receptive to environmental issues and would like the state to reduce fuel and energy consumption. He is also concerned with nuclear waste being stored within his state."
* "On hot button social issues, such as abortion and gun control, Huntsman generally walks a more conservative line,"
* "The same is somewhat true for gay marriage, though he has shown support for civil unions." On Civil Unions, remember that the Gay / Lesbian community began a campaign about ten years ago to stop advocating "Gay Marriage" and resume their campaign under the less controversial title, "Civil Unions" ( Read full details in NEWS1905, entitled, "National Disaster!! Congress Changes Language of Federal Marriage Amendment To Allow Gay 'Civil Unions'!"
Therefore, we have a real problem with any candidate who advocates 'Civil Unions', because that term is code for 'Gay Marriage'!
* "He also defines his taxation policy as 'business friendly'."
As you can see, the Mormons may be putting forth a genuine Conservative Republican for President in 2012, just in case the Liberal baggage proves too much for Mitt Romney to bear. However, if Jon Huntsman declares he is running for President under the Democrat Party, and if Mitt Romney seizes the Republican Party nomination, then the country would be voting for a Mormon no matter how they cast their votes.
Another scenario is also very interesting. If Jon Huntsman's conservative credentials are appealing to Tea Party members, we could very well see Mormon Jon Huntsman atop the Tea Party while Mormon Mitt Romney could lead the Republicans.
As both of these Mormons play major roles in the 2012 election, we are going to see and hear a massive propaganda campaign designed to convince genuine Bible-believing Christians that we should support the Mormon drive because it emphasizes the same core values as Christians do: God, Jesus and Family.
But, as Bill Schnoebelen makes it quite clear in his new DVD, shown above, "Mormonism's Temple of Doom", the Mormon god is NOT the God of the Bible, the Mormon jesus is NOT the Jesus of the Bible, and the Mormon family is NOT the Biblical Family.
Spread the Word! The Bible actually forbids Christians from having anything to do with unbelievers like Mormons. We spend time in this video showing these Biblical admonitions. Your eyes will be opened on this most significant issue.
And, most importantly, you will be prepared to answer anyone who thinks genuine Christians can support any Mormon for any office. This issue may be the most important issue of our lives at this prophetic time in world history.
II. A modern-day priest who was defrocked because he fell in love with a woman and married her, has written an "insiders" book, revealing the depth of sexual sin within the Catholic priesthood!
NEWS BRIEF: "Defrocked priest pens book attacking Catholic church", Poder 360, January 4, 2011
"In the book, 'Dilemma: A Priest's Struggle with Faith and Love,' Cutié, a former Roman Catholic priest turned Episcopalian, blames the church's celibacy policy for the child sex-abuse scandals, and for the lack of modern day priests. He also accuses church leaders of being hypocrites and says they frequently turn a blind eye to homosexual and heterosexual relationships among priests, as long as they remain out of the public eye."
"There are so many homosexuals, both active and celibate, at all levels of clergy and Church hierarchy that the church would never be able to function if they were really to exclude all of them from ministry', Cutié writes."
This book sounds a lot like the old book, "Why Priests Should Wed", published in 1926. Based upon this old book, and some other resources, we posted a couple of articles some years ago, which are just as relevant today. Please take a moment to read:
1) NEWS1763 - "POPE PIUS IX 'SOLVED' HETEROSEXUAL DEVIANCY OF PRIESTS IN 1866 BY ESTABLISHING A SECRET SOCIETY OF 'BLESSED CREATURES', IN THE 'PRIEST'S SUBSTITUTE FOR MARRIAGE', WOMEN WHO HAD BEEN CONVINCED THAT HAVING SEX WITH PRIESTS AND BISHOPS WAS HOLY, PURE, BIBLICAL!"
2) NEWS1866 -- "ROME'S VENERATION OF THE VIRGIN MARY IS SIMPLY A CONTINUATION OF THE WORSHIP OF THE VIRGIN MOTHER - DIVINE CHILD IN THE PAGAN SUN GOD TRADITION!"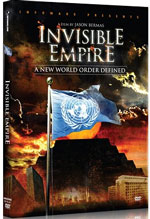 DVD
III. Airport TSA practices are becoming so grievous that some airports are considering throwing TSA out!
First, let us examine some of the grievous policies from TSA.
NEWS BRIEF: "Big Sis Photocopies Credit Cards, Confiscates Christmas Calendars", by Paul Joseph Watson, InfoWars, January 2, 2011
"Despite the fact that TSA agents have routinely been caught abusing their power for criminal ends, the agency is now instructing its airport security screeners to make photocopies of people's credit cards, while Big Sis is also busy fighting terrorism and protecting America by confiscating chocolate Christmas advent calendars."
Can you imagine seizing chocolate Christmas advent calendars? I have never heard of any terrorist trying to carry out an attack using chocolate! What nonsense! But, this is exactly the kind of nonsense every citizen has had to put up with as they endure a dictatorship.
"TSA workers habitually abuse their position to conduct illegal searches and seizures that represent clear violations of the 4th Amendment. There are numerous cases where TSA thugs have demanded to read people's private emails and obtain their personal computer passwords, while asking invasive questions about personal income, religious and political beliefs, and arresting people for refusing to answer."
"The notion of TSA agents making photocopies of credit cards is even more concerning given the fact that TSA employees are prone to criminal behavior and have been caught stealing people's laptops, iPods, cellphones and other electronics."
We concur, wholeheartedly!
An interesting backlash may be in the works, as some airports are considering throwing out TSA and turning to private contractors.
NEWS BRIEF: "Airports Contemplating Dumping TSA After All The Hue And Cry", ALT Transport, January 3, 2011
"After all the hue and cry that has been caused because of full-body scanners and enhanced pat-downs, airports around the country have said they are sick of the Transportation Security Agency, MSNBC reports. 'The TSA has grown too big and we're unhappy with the way it's doing things', said Larry Dale, president of Orlando Sanford International Airport in the article."
"Airport managers in Los Angeles, the Washington, D.C. metro area, Indianapolis, and Charlotte, N.C., are also considering tossing the TSA and opting for private security companies instead. Rep. John Mica (R-Fla.), has said that he is in favor of the nation's 200 airports opting out and using private companies."
Would private contractors be forced to adopt the same horrendous policies that TSA is carrying out now? Oh, yes, as this next segment reveals.
"Even though the security measures will remain the same and the costs will be equivalent, airport managers believe private companies will work better because the TSA has gotten too large and bureaucratic. Currently San Francisco International, Kansas City International, Greater Rochester International, Jackson Hole and Tupelo Regional — and eleven others, including Sioux Falls Regional Airport in South Dakota, Florida's Key West International Airport and seven airports in Montana, have opted to allow screening by private companies under federal oversight."
"The board of Minneapolis-St. Paul International discussed privatizing security to help meet its goal of keeping security wait times to 15 minutes or less, said Patrick Hogan, director of public affairs in the article.
"If privatizing will help make the process more efficient and streamlined, we're in support. It takes too long under the current system to go through security at some of the country's busiest airports, so an option would be nice."
We can only hope that private contractors would provide "kinder, gentler" screening policies! At least that would make our air travel more pleasant and less intrusive.
IV. Americans have always been renowned for the speed with which our inventors can react to a new situation and create a new product which will answer a new need.
Therefore, I am not surprised to learn that an American has invented a new underwear which will allow a person to go through a TSA scanner without revealing intimate body parts!
NEWS BRIEF: "Shirts and underwear keep you from exposing your body to TSA scans", Fox 19 News, January 3, 2011
"ERLANGER, KY (FOX19) - They are garments that may revolutionize the way people travel. Underwear which lets the TSA do its job, without exposing your body to the entire world. The inventor is Marc Carey, an Owen County native and Erlanger attorney. If you can remember 'Underoos', it was tagged as, 'the underwear that's fun to wear'."
"If you've ever felt like you're inadvertently giving a little 'too much information' to those invasive TSA scanners, you're in luck. Carey says the undergarments protect your private parts, and are also fun and easy to wear. 'We don't want people taking pictures of us with our clothes off and they're some travelers who are very sensitive to that', Carey said of his line of privacy underwear, for the traveler who doesn't want to give out T.M.I. ... The clothes are designed to not disrupt the TSA's screening process."
Are these underwear designed to protest TSA policies? Not at all, says the inventor.
" 'They're not protest garments, they're designed to be a reasonable compromise for travelers to allow the TSA to do their job, but allow people to travel without a great deal of inconvenience and preserve their dignity'."
This underwear seems like it might take the privacy sting out of the scanning process, thus causing less and less people to refuse the scanner, which means that less people will be physically groped.
---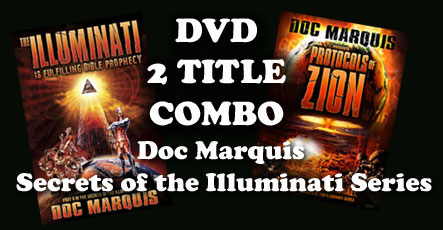 Secrets of the Illuminati Combo Offer - Buy 'The Protocols of Zion' plus 'Illuminati Fulfilling Prophecy' and Save $20.00
Regularly $79.98, On Sale Only $59.98
In 'Protocols of Zion', Doc Marquis demonstrates two important facts: 1) The Protocols are NOT fraudulent, but represent the true master blueprint for achieving the global New World Order; 2) The world today stands at the verge of the most destructive world war in history - World War III - only because world leaders have been carefully following the Protocols plan for over 200 years!
In "Illuminati Is Fulfilling Prophecy', Doc demonstrates that God has forced the arrogant and mighty Illuminati to formulate a plan which does fulfill Bible prophecy exactly! At the end we demonstrate how Satanic predictions about the victory of Lucifer over Jesus will turn into the greatest and quickest slaughter in all of human history, on the plains of Armageddon!
Both videos are a 2-DVD Set, so this combo gives you a total of 4 DVD's - http://www.cuttingedge.org/detail.cfm?ID=2248
---
New Headline News Articles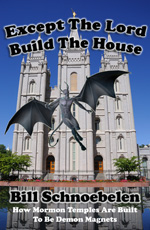 "Do Christians Actually Know What Mormonism Is And Why The Bible Forbids Us To Have Anything To Do With It?"
A longtime Christian brother talked to me last week, all excited about Glenn Beck. I quickly learned that this Sunday School teacher knew nothing about Mormonism. He did not know enough to be concerned about a Christian making an alliance with Mormonism.
http://www.cuttingedge.org/news/n2433.cfm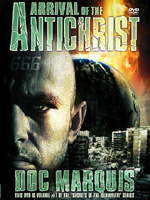 "Conspiracy? Yes, Virginia, Satan Has Mounted A Global Conspiracy Against God - Just As Prophecy And Doctrine Foretell"
I find it incredible that many knowledgeable Christians prefer to not believe that a human conspiracy will set the prophetic stage for the appearance of Antichrist. Rather, these type of Christians prefer to believe in a "prophetic evolution" where all prophecies will spring to life out of some sort of primordial goo!
We shall demonstrate the futility of denying Biblical doctrine and teaching that God's prophecies will occur just as He foretold because Satan has caused his adherents to create a plan which will fulfill all His prophecies.
A massive End Times conspiracy is prophesied! Believe it and events today will begin to make sense.
The 2010 midterm elections were the first salvo fired for the 2012 election! Conservatives will be frustrated greatly during the next 2 years and will be told that, in order to complete the overthrow of Obama Liberalism, they must win the White House and the Senate in 2012!
Deliberate Frustration will be the order of the day for Conservatives during the next 2 years! http://www.cuttingedge.org/news/n2432.cfm
"Glenn Beck's New Blockbuster Book 'BROKE' Is Selling By The Millions"
The premise is that America is financially, spiritually and mentally bankrupt and must be rescued. However, it is simply not true that America is financially bankrupt! CAFR is the greatest secret out in the open in a very long time, perhaps in all of human history.
Is this book the first major salvo in setting a Mormon on the path to the White House, so he can fulfill the old Mormon prophecy known as the "White Horse Prophecy"?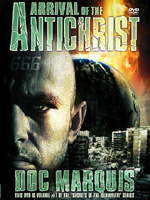 "Controlled Conflict Bringing About Controlled Change" - The Hegelian Doctrine In Constant Use In Today's News"
Once you understand this tactic used daily by the Global Elite, in so many circumstances, you will never, ever view the news the same way again! As we head into the 2010 Mid-Term Elections, you need to understand that all political parties are based upon this Hegelian foundation -- Controlled Conflict Bringing About Controlled Change.
http://www.cuttingedge.org/news/n2429.cfm
WARNING! The 'Livable Communities Act' (SB1619) Is The Official Implementation of the New Age 'Re-Wilding of America"!
For decades, very few people ever thought the radical New Age concept known as "Re-wilding America" would ever be enacted, as it was simply too radical, too crazy.
But, Senator Dodd (D-CT) is fast-tracking this legislation through the Senate! Concerned, enlightened Americans must act NOW! http://www.cuttingedge.org/news/n2430.cfm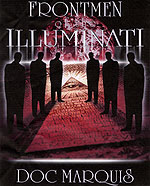 DVD
Council On Foreign Relations (CFR) Pronounces The Winner of The Iraq War To Be -- IRAN!
Incredibly, Cutting Edge posted an article five years ago in which we declared that Iran would be seen eventually as the winner of the Iraq conflict, because that was the Illuminati Plan! -- http://www.cuttingedge.org/news/n2427.cfm
<![if !vml]>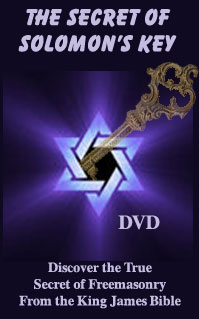 <![endif]> "New Prophetic First -- One-half of Jewish people now support rebuilding the Temple on the Temple Mount"
Normally secular Israel has never shown this strong of support for rebuilding the Temple, showing the effects of Orthodox Judaism. Will the Islamic Dome of the Rock be destroyed on the 'Ninth Day of Av', the most horrible day of the year for Israel?
http://www.cuttingedge.org/news/n2424.cfm
"Take from Freemasonry its dependence on the Temple; leave out of its ritual all references to that sacred edifice, and to the legends and traditions connected with it, and the system itself would at once decay and die ... " (Noted 33º Masonic author, Albert Mackey)
<![if !vml]>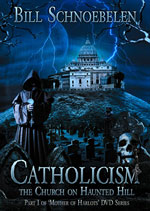 <![endif]> "Catholic Priestly Sex Abuse Is Now Oozing Over Every Continent on Earth!"
The sheer magnitude of the priest's sex scandal is shocking beyond belief; but, remember, the statistics we are about to share with you is simply the proverbial "tip of the iceberg"! The true total numbers of deviant priests and victims reach into the many millions of victims.
Even the infamous Kinsey Report may have its roots in the 12 Centuries of sexual deviancy from priests and nuns and their victims!
http://www.cuttingedge.org/news/n2422.cfm
---

Purchase a 1-Year Subscription, you may select 1 FREE gift
Purchase a 2-Year Subscription, you may select 2FREE gifts
Purchase a 3-Year Subscription, you may select 3 FREE gifts
Purchase a 4-Year Subscription, you may select all 4 FREE gifts
We have changed our FREE gifts available to you when you subscribe to Headline News, adding two Pastor Hoggard DVD's to the Seminar Tapes and the Radio Collection CDROM.
---
--------Concluding Inspiration ---------"I clothed thee also with broidered work, and shod thee with badgers' skin, and I girded thee about with fine linen, and I covered thee with silk." Ezekiel 16:10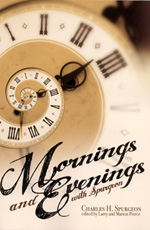 See with what matchless generosity the Lord provides for His people's apparel. They are so arrayed that the divine skill is seen producing an unrivalled broidered work, in which every attribute takes its part and every divine beauty is revealed. No art like the art displayed in our salvation, no cunning workmanship like that beheld in the righteousness of the saints. Justification has engrossed learned pens in all ages of the church, and will be the theme of admiration in eternity. God has indeed "curiously wrought it." With all this elaboration there is mingled utility and durability, comparable to our being shod with badgers' skins. The animal here meant is unknown, but its skin covered the tabernacle, and formed one of the finest and strongest leathers known. The righteousness which is of God by faith endureth for ever, and he who is shod with this divine preparation will tread the desert safely, and may even set his foot upon the lion and the adder. Purity and dignity of our holy vesture are brought out in the fine linen. When the Lord sanctifies His people, they are clad as priests in pure white; not the snow itself excels them; they are in the eyes of men and angels fair to look upon, and even in the Lord's eyes they are without spot. Meanwhile the royal apparel is delicate and rich as silk. No expense is spared, no beauty withheld, no daintiness denied.

What, then? Is there no inference from this? Surely there is gratitude to be felt and joy to be expressed. Come, my heart, refuse not thy evening hallelujah! Tune thy pipes! Touch thy chords!

"Strangely, my soul, art thou arrayed By the Great Sacred Three! In sweetest harmony of praise Let all thy powers agree."

(" Mornings and Evenings Devotions", by Charles Spurgeon, Emphasis added)
---
"President Bush:
Evil vs Good Fruits"
Directory of all news articles
Free Radio Transcripts

Free Headline News Archives

Freemasonry

What Saith Rome

Teachings from the Catechism

Bookstore

Meet the Staff

Weather Control

School Shootings

Understanding Clinton
May Jesus Richly Bless You,
David Bay, Director
866-909-2850 Toll Free Customer Service - Order Line
803-356-2850 Customer Service - Order Line - For Out of Country Customers
803-356-2860 Fax