WEEKLY UPDATES FROM Cutting Edge Ministries, www.cuttingedge.org
1/7/2006      Over 1,400 Articles Posted! Nearly 150,000 People Downloading A Salvation Page Per Year! (Psalm 127:1)
---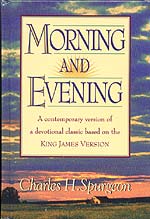 ---------- Inspiration For the Week-------"There is no spot in thee -- Jesus has no quarrel with His spouse"
Having pronounced His Church positively full of beauty, our Lord confirms His praise by a precious negative, "There is no spot in thee." As if the thought occurred to the Bridegroom that the carping world would insinuate that He had only mentioned her comely parts, and had purposely omitted those features which were deformed or defiled, He sums up all by declaring her universally and entirely fair, and utterly devoid of stain. A spot may soon be removed, and is the very least thing that can disfigure beauty, but even from this little blemish the believer is delivered in his Lord's sight.
If He had said there is no hideous scar, no horrible deformity, no deadly ulcer, we might even then have marveled; but when He testifies that she is free from the slightest spot, all these other forms of defilement are included, and the depth of wonder is increased. If He had but promised to remove all spots by-and-by, we should have had eternal reason for joy; but when He speaks of it as already done, who can restrain the most intense emotions of satisfaction and delight? O my soul, here is marrow and fatness for thee; eat thy full, and be satisfied with royal dainties.

Christ Jesus has no quarrel with His spouse. She often wanders from Him, and grieves His Holy Spirit, but He does not allow her faults to affect His love. He sometimes chides, but it is always in the tenderest manner, with the kindest intentions: it is "my love" even then. There is no remembrance of our follies, He does not cherish ill thoughts of us, but He pardons and loves as well after the offence as before it. It is well for us it is so, for if Jesus were as mindful of injuries as we are, how could He commune with us? Many a time a believer will put himself out of humour with the Lord for some slight turn in providence, but our precious Husband knows our silly hearts too well to take any offence at our ill manners. (C.H. Spurgeon, "Morning and Evening Devotions"; Emphasis added)
---------- Secret Mysteries Update ---------- "The Great Struggle"
We now have the third demonstration clip ready to show. The Great Struggle is a 13-minute clip.
As you can see from these first three clips, the quality of this video is going to be "History Channel" quality. We expect that people will want to buy multiple copies for their loved ones, their friends and their acquaintances. The retail is $29.99 and the running time is estimated to be over 2 hours. Delivery is planned for mid-January.
Order now to reserve your copy. This video is going to be one of the most popular ever in Christian circles and is expected to make a great splash in the secular arena once we get our professional advertising running. Please pray that untold numbers of eyes will be opened by this video, and that many souls will be won to the Kingdom. Shipping should begin the third week of January.
---------- Resource Update ---------- Christian Music To Gladden Your Heart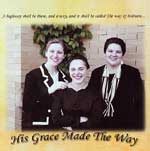 * "His Grace Made The Way -- Woman's Trio CD -- Voices of the Heart"
We believe the voices of these three ladies may be the best Christian music we have ever heard.
"A highway shall be there, and a way, and it shall be called 'The Way of Holiness' " (Isaiah 35:8)
Songs include: 1) The Lord Makes A Way; 2) His Grace Made The Way; 3) There Is Hope For The Future; 4) Holy, Holy, Holy; 5) Little David; 6) O Captive Soul; 7) Cross Medley - Five Favorites; 8) He Can Move The Highest Mountain; 9) The Healer; 10) I'm Going On
http://www.cuttingedge.org/detail.cfm?ID=1256
Listen to several songs from this album on our "Sacred Music Listening Center"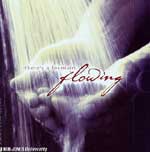 * "There's a Fountain Flowing" -- CD

-- Cassette

The Bob Jones University Faculty Men's chorus, which sings in churches and Christian schools around the country, now brings their talent your way on this new CD.
Titles are "Rise Up, O Men of God"; "Holy, Holy, Holy"; "The Way of the Cross Leads Home"; "There's a Fountain Flowing"; "When I Survey"; "Deeper, Deeper"; 'Rock of Ages"; "New Song"; "Crown Him with Many Crowns"; "I Am on the Battlefield"; "Deep River"; "Name Medley"; "The Trumpet in the Morning"; "Be Thou My Vision"; and "Benediction"; (Scripture read by Dr. Bob Jones Jr).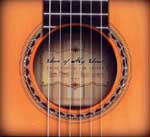 * "Sun of My Soul" -- Christian Sacred Guitar -- One of our best sellers!
Two classical guitarists, Brian Pinner and David Chapman, present this enjoyable collection of sacred songs for guitar. Their musical interpretations of many well loved hymns will move the listener to thoughts of the Savior.
Titles: "Sun of My Soul"; "Come, Thou Fount of Every Blessing"; "Fairest Lord Jesus"; "The Church's One Foundation"; "Be Thou My Vision"; "Were You There?"; "Glorious Things of Thee Are Spoken"; "Sing Praise to God Who Reigns Above"; "Beneath the Cross of Jesus"; "Let All Mortal Flesh Keep Silence"; "Breathe on Me, Breath of God"; "All Creatures of Our God and King"; and "O Worship the King."
http://www.cuttingedge.org/detail.cfm?ID=1147
LISTEN TO OUR SACRED MUSIC LISTENING CENTER - For a goodly number of other albums - We should have the sacred music to lighten your heart
COMBINATION OFFERS TO SAVE YOU MONEY!

* Combo Offer: "Order of Death Video + Dark Secrets of the Bohemian Grove" -- On One DVD for only $24.99, literally Buy One, Get One FREE
Alex Jones presents his newest film, "The Order of Death", an amazing and horrifying look into the rites and rituals of the modern day descendents of Babylonian mystery cults. "Dark Secrets: Inside the Bohemian Grove" documented the first ever hidden camera incursion into the Grove and the bizarre pagan ritual, the Cremation of Care, practiced by its members, all men, including both Presidents Bush, Bill Clinton, Jimmy Carter, Colin Powell, and Henry Kissenger to name but a few.
"The Order of Death" picks up where "Dark Secrets" leaves off. This new work exposes the connections between the Bohemian Club and Skull and Bones and other occult secret societies. Jones explores the roots of the Grove and its links to occult networks dating back to ancient Egypt and Babylon.
his new film delves deeply into the history of the Grove where powerful men make decisions that affect the world but are completely hidden from public scrutiny. "The Order of Death" details how the Grove has been the backdrop for some of the most earth shattering events in human history including the development of the Star Wars program and the Manhattan Project.
"The Order of Death" also features never before seen footage captured by a daring former Grove employee including an astounding look inside the owl worshiped at the Cremation of Care ritual.
Note: "Cremation of Care" is a know Illuminist Satanic ritual; therefore, Presidents Bush and Clinton and all other American leaders participating in Bohemian Grove are proven to be Satanic! -- http://www.cuttingedge.org/detail.cfm?ID=1249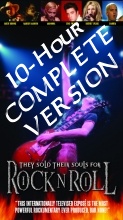 * COMBO OFFER: "10-Hour Sold Their Souls For Rock Video PLUS Fallen Angel Book"
Both together regularly $64.98, now on sale for $59.98, Save $5.00
Since we received such a terrific response from all of you on our newest Rock-n-Roll book, "Fallen Angel", and since we received an equally strong response to our Rock-n-Roll video, "They Sold Their Souls For Rock and Roll", we have decided to offer the two of them for a combination price that saves you $5 over buying them individually. Now you can have the best of all worlds: a book with incredible detail, including unsurpassed information about the Qabala (Cabala) and Aleister Crowley, while the video gives you images that make all the facts come to life in your mind. At the end of the video, you will see depictions of the fires of Hell the likes I have never before seen; I asked my young son to see this 20 minute depiction, and he stopped his back-slid den condition before God and turned his life around!
Available In Combo Offer With DVD plus Book

-- Also available as VHS plus Book

NOTE: This COMBO offers you 3 books! Two books on the CDROM ("America, The Babylon") and one 972 page hardback, "How Satan Turned America Against God"; This combo provides almost 1,600 pages of material! Wonderful resource. -- http://www.cuttingedge.org/detail.cfm?ID=1131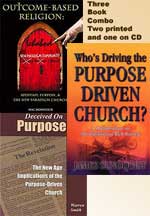 * Combination Offer -- Purpose Driven Combo Offer!-3 Books -"Who's Driving Purpose Driven Church/Deceived On Purpose/Outcome Based Religion"
All three together regularly $47.93, on Sale for only $39.93, Save $8.00 over buying these three books separately!
Each book examines the Purpose Driven Church phenomenon from a completely different aspect.
"Who's Driving The Purpose Driven Church" demonstrates that this church movement is really Sorcery in disguise and that it draws heavily from the desperately wicked Humanist Psychologist, Carl Jung.
"Deceived On Purpose" reveals the strong New Age foundation to Purpose Driven. How many of us would ever think the occultic New Age Movement could actually reinvent itself, transforming into a "Christian" church?
"Outcome Based Religion: Apostasy, Purpose, and the Paradigm Shift" shows the huge Biblical errors Rick Warren is teaching. This newly released book also shows that Warren's movement is also contributing mightily to the New Age concept that, before Antichrist could arise, a huge shift in religious thinking -- Paradigm Shift -- must occur. That Paradigm Shift is now under way, greatly propelled by the Purpose Driven Church. -- http://www.cuttingedge.org/detail.cfm?ID=993


* COMBO OFFER: "Black Pope CD PLUS DVD - Catholicism: White Sepulcher Christianity"
Both sell regularly for total of $49.94, on Sale $39.94, Save $10.00
How can anyone comprehend the true nature of such a closed religious system as Roman Catholicism? We offer two completely different examinations of the Catholic system so you can properly understand how this religion will one day produce the False Prophet who will force all mankind to take the "Mark of the Beast" or be beheaded.
"The Black Pope" is the very old book upon which Vatican Assassins was written. Additionally, this CD contains the other 12 ancient books from which other facts were taken. Once you read these books, you will have the facts which Vatican Assassins would have provided
"Catholicism: White Sepulcher Christianity" provides the kind of examination which only Cutting Edge can provide. David Bay, Director, assumes the role of the demonic overlord assigned to the Papacy very early in Catholic history. The assignment was to first move Catholicism into a practice of White Magic Witchcraft and then into the prophesied religion of Antichrist, Black Magick Witchcraft.
Only when you understand that Catholicism is just a practice of pagan, occult religious systems from Babylon to Egypt to other Mystery Religions can you understand the 1,200-year scandal of priests sexually abusing children, young girls and women through the power of the confessional. Only when you understand the occult basis of Catholicism can you understand what is occurring right now and what the full prophetic meaning is. -- http://www.cuttingedge.org/detail.cfm?ID=1031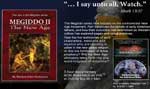 * COMBO OFFER: "Megiddo I and Megiddo II" -- in DVD -- also in VHS
Both together regularly sell for $44.98, now on sale for $39.98, Save $5.00
1) Megiddo I: The March To Armageddon -- $19.99 - This video explores Bible prophecy and the coming last day empire. It features unique never-before-seen interviews, historical film footage, hundreds of support graphics, original 3D animation, and a powerful musical score. This video was most popular ever in Cutting Edge
2) Megiddo II: The New Age, Foundation of the New World Order - $24.99 - Megiddo II explores the New Age Movement in a unique manner, proving that the current drive to the New World Order originated in what today is called "New Age". But, this study reveals that the "New Age" plans and mindset began during the Revolutionary War era. After tracing Christian influence back to 1620, this video explores the rapid manner in which our earliest Christian influences quickly became eroded. New Age doctrines were taught originally by demonic channelers, the most important of which are studied on this video. Most interesting -- and chilling -- aspect of this video is the original footage shot of the Georgia Guidestones. This New Age monument to the gods contains an inscription which states that the final population goal is 500 million people on the entire earth, a goal which means that almost 6 billion people must die. 3 Hours Long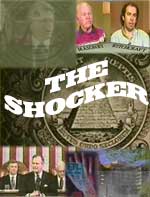 * FREE OFFER: "Buy Shocker Video -- Get Cutting Edge Website CD FREE --
Save $25! Buy a Shocker DVD and get a fully updated Cutting Edge Website CD FREE.
The Shocker DVD is the most requested DVD of all! A 2-DVD Series. Through film and news clips, Wegener shows the 12 most shocking subjects to cross his desk in the last few years. Just when you think you have seen, or heard it all, this video will show just how very weird this world has gotten. Subject includes UFO's, Masons, Executive Orders, MJTF, high-technology, concentration camps, the silence of the church, abortion, and more. A must see video.
ALL sections of the Cutting Edge Website are on this CD. All articles, including Headline News, Freemasonry Corner, What Saith Rome?, Weather Control, Depleted Uranium, and much, much more. articles from the Cutting Edge Web site are available on CD Rom for reading offline. The CD will work on Windows and on Macintosh computers that will read PC disks. You must have a browser on the machine to read the CD.
Quite possibly the best value we have ever offered in our Bookstore!
---------- This Weeks Hot News ----------
I. Israel was badly shaken on January 4, when Prime Minister Ariel Sharon was suddenly stricken with a massive cerebral hemorrhage. Since no Israeli politician has dominated the political process like Sharon, and since no Prime Minister has ever taken the country into such dangerous strategic maneuvering, we must spend a considerable amount of time and space covering this story.
Whether you loved Sharon or hated him, the fact is that he dominated politics like no other Israeli politician in modern history. At times, it seemed Sharon could do no wrong! Even after he reversed direction 180 degrees in a number of critically important policies, his popularity remained high. When he bolted from the Conservative Likud Party to form his new Kadima Party, Sharon remained the ultimate "Teflon" political leader. Let us examine a story which embodies this unbelievable reality.
NEWS BRIEF: "Sharon's Kadima Is Strangely Impervious to Security Setbacks", DEBKAfile Intelligence, December 31, 2005
"Prime minister Ariel Sharon and his new Kadima party continue to crest the opinion polls. They have for the moment emerged without a scratch from the security mishaps of the past week, even though these incidents accentuate the heightened security perils preying on the country as a result of last summer's withdrawal from the Gaza Strip and northern West Bank. Katyusha rockets from Lebanon ... struck two Israeli towns ... Palestinian security forces are idle in the face of the general lawlessness engulfing the Gaza Strip, while the Egyptian military contingent imported to keep the Palestinians up to scratch stand by and watch. A young Israeli officer was killed by a Palestinian suicide bomber in the northern West Bank on his way to an attack in Israel. A New Year countrywide alert refers to 50 terrorist threats, 10 of them specific. The purported security measures brokered by the US secretary of state for the Egyptian-Gazan border crossing at Rafah have crashed."
"All these events occurred in a single week. They were accompanied by the exposure in a damaging press leak of Sharon's state of health as being a lot more serious than given out by his aides after his stroke two weeks ago . Nonetheless, the latest polls place the prime minister's one-man party Kadima miles ahead of the field with a potential 40-42 seats in the 120-member Knesset (the figures vary from poll to poll), Labor plummeting (from 22) to 16-19, and Likud climbing back to 16 and rising."
As you can see, Prime Minister Ariel Sharon was as much of a "Teflon Prime Minister" as President Reagan was the "Teflon President".
Nevertheless, Sharon was suddenly stricken while on the operating table. We shall examine the following aspects of this most important developing story:
A. Facts surrounding Sharon's health condition
B. The Kabbalist Curse
C. Curious Timing "Coincidence"
D. Future of Oslo, the Unilateral Disengagement, and the Prophesied Annihilation of the "House of Esau" (Palestinians)
Let us begin:
A. Facts surrounding Sharon's health condition
NEWS BRIEF: "Sharon Kept in Medically Induced Coma", The Guardian (London), January 6, 2005
"JERUSALEM (AP) - Doctors said Thursday that Prime Minister Ariel Sharon will be kept in a medically induced coma for up to three days to prevent further damage from a massive stroke. His sons held a bedside vigil and state media broadcast mournful songs. The nation's top rabbis called on Israelis to rush to synagogues and pray for the 77-year-old ex-general ... Sharon's deputy, Ehud Olmert, tried to convey a sense of stability while serving as acting prime minister, but Sharon's dramatic downturn left Israelis fearful.
"The Web site of the respected Haaretz daily quoted hospital officials as saying Sharon suffered vast brain damage. But Dr. Shlomo Mor-Yosef, Hadassah Hospital director, sought to quash widespread rumors that the prime minister was brain-dead. Sharon's pupils were responding to light, 'which means the brain is functioning', he told reporters. 'We are fighting for the life of the prime minister, with no compromise', he said. 'The main treatment that the prime minister is receiving is a medically induced coma and breathing assistance. The goal of this treatment is ... to allow the brain to recover from the great trauma it suffered.''
"... other neurosurgeons not involved in Sharon's treatment said a full recovery was unlikely after such a massive stroke. Sharon aides said they assume he would not return to work.''
"Sharon fell ill Wednesday evening while resting at his ranch in southern Israel ahead of a medical procedure scheduled for Thursday to close a small hole in his heart. Doctors rushed him to Jerusalem, and he suffered the stroke during the hour long drive. Doctors said they stopped the bleeding during surgery. His condition may have been complicated by blood thinners he took after his mild stroke Dec. 18."
The news in the days leading up to Sharon's "cardiac procedure" downplayed any significant risk to Sharon's condition. Many millions of people undergo this type of procedure every year and the vast majority of them survive with little to no ill effects. Therefore, the news that Sharon had suffered a massive cerebral hemorrhage during the procedure and was literally lingering between life and death shocked friend and foe alike.
As people asked how this could have happened with absolutely no warning, some recalled the Kabbalist Curse which had been placed against Sharon some months ago. Let us review this very real aspect of Black Magick Satanism.
B. Kabbalist Curse
NEWS BRIEF: "Sharon targeted with 'death curse': Extremists used ritual against Rabin 1 month before he was assassinated", World Net Daily, July 26, 2005
"Fringe activists held a midnight kabbalistic ritual in an ancient cemetery calling for angels of death to kill Israeli Prime Minister Ariel Sharon and thwart his Gaza withdrawal plan ... The activists said they performed a 'Pulsa Dinura' – a kabbalistic ceremony in which God is asked to curse a sinner, usually an enemy of the Jewish people – and prayed for a death curse to be placed on Sharon. They argued Sharon's Gaza evacuation will 'destroy Israel and the Jewish people' and will cause Jewish deaths. The Pulsa Dinura was held late Thursday night in an ancient cemetery in the town of Rosh Pina. It was performed by a kabbalist, who recited prayers that were repeated by 20 men, who, in line with kabbalistic tradition, were all over the age of 40, bearded and first purified themselves in a ritual bath."
"Describing the ceremony, participant Baruch Ben Yosef, an activist attorney, told WND, 'It was done in a beautiful cemetery with a thick forest around it, under a full moon. We performed it near the graveside of Shlomo Ben Yosef [the first Jew to be hanged by the British in Palestine after carrying out a revenge attack on an Arab bus.] 'The actual prayer of the Pulsa Dinura was read by the kabbalist. There was a quorum of people that read back the prayer as he read it. And the hope we expressed is that the angels of Kabbalah will remove Sharon from continuing to destroy the Jewish people and the land of Israel' ... Dayan claims he put his life on the line by participating."
"If you curse someone who doesn't deserve it, it will boomerang back at us," he said. "So obviously we are sure what Sharon is doing warrants death."
This description of the "Pulsa Dinura" accurately describes a common "Killing Ceremony" too typical of Black Magick Witchcraft! Please allow me to relate to you an experience told me by former Black Magick wizard, Doc Marquis.
Shortly after assuming the leadership of a Black Magick coven in the Nashua, New Hampshire, area, Doc was approached by one of his stalwart members. This member had a request: he had an enemy which "richly deserved to die", a man who lived in his immediate neighborhood. This coven member asked Doc to perform a "killing ritual", which meant that a demon would actually carry out the murderous deed - no human would ever participate in the murder. Thus, police would never be able to solve the killing; police departments have come to recognize this type of murder, which homicide departments routinely call "Psychic Murders".
Doc decided to fulfill the wishes of his coven member, and called a special meeting to be held on the next New Moon -- not a Full Moon, but a dark New Moon.
As coven members began to arrive at the scene, they discovered Doc had made all the arrangements: he had drawn a nine-foot hexagram on the ground, with candles lit at each point. A circle outside and away from the hexagram had also been drawn on the ground. After each member stepped into the middle of the hexagram, Doc faithfully recited the Killing Ritual. As he finished the recitation, a demon appeared within the circle. He was furious at having to appear in this earthly dimension at the order of a human wizard. He shouted, "Why have you called me here?"
Doc told him they wanted him to kill an enemy. After the demon asked for the victim's name and address, Doc readily complied. Suddenly, the demon erupted into a fury which terribly frightened the practicing Satanists huddled within the hexagram. After quieting down, the demon snarled, "How dare you ask me to kill this man; he is a Born Again Christian, and we cannot touch them"!
Two-thirds of the coven's members left that night, never to return. Doc's confidence was so shaken that he fell to his knees some three weeks later to ask forgiveness in Jesus' Name for his many sins. He became Born Again that moment.
Therefore, such a killing ritual is widely practiced within Black Magick Satanism. And, this news story is correct in another point: if the demon tries to carry out the curse and the victim is powerfully protected so that the attempt is foiled, the person who conducted the ritual will die. The curse will boomerang.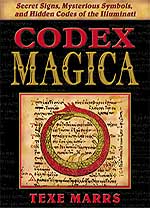 But, now let us return to this specific Jewish killing ritual, known as the "Pulsa Dinura". We turn to Wikipedia Encyclopedia. As you read this explanation, remember that values are turned completely on their head. Kabbalists view themselves as "holy", and their victims as "sinners".
"The origin of this phrase seems to come from the Babylonian Talmud..."
Wikipedia is entirely correct. This ritual -- and the entire Kabbalist system -- was created by apostate Jewish priests during the 70-year period of captivity in Babylon, which God brought upon Israel as Judgment for her many national sins, of which pagan idolatry was the most serious. These rogue priests learned traditional Babylonian Witchcraft and then "Judaized" it, i.e., changing the language, the explanations, and the illustrations into that of Judaism of that ancient time. At this time, none of this new Jewish system of Satanism was written down; it was totally of the Oral Tradition.
After the captivity was ended and Jews allowed to go back to Israel, some of these apostate priests moved back to Jerusalem, taking this Oral Tradition back with them. The Pharisees and Sadducees enthusiastically embraced this secret Jewish Mysticism (Witchcraft) and were practicing this type of Satanism during the time of Jesus' ministry. Controlled by Satan, these Pharisees and Sadducees seriously confronted Jesus during His 3 1/2 year ministry and plotted to deliver Him to the cross of Calvary.
They also formed a Babylonian-type of Secret Society, in order to protect the fact that they were practicing Witchcraft.
Jesus knew the true nature of the Pharisees and Sadducees, of course, and constantly railed against them. Jesus called these men some very bad names:
* "Ye are of your father the devil." (John 8:44)
* "... woe unto you, scribes and Pharisees, hypocrites!" (Matt 23:13, 14, 15, 23, 24, 27, 29)
* You are a "child of hell" (Matt 23:15)
* "Woe unto you, ye blind guides" (Matt 23:16) -- "Ye fools and blind" - (Matt 23:19)
* "Ye serpents, ye generation of vipers, how can ye escape the damnation of hell?' (Matt 23:33)
Not once did Jesus show these men any compassion, even though He constantly showed great compassion toward the greatest of regular sinners. Why was Jesus so adamantly angry toward these men? He knew that they were secretly practicing Satanism -- the Oral Tradition which later was codified (1100 A.D. circa), written down, and renamed the Kabbala. NOTE: We explain all this in detail in our 3-tape audio series, "Secret Societies Killed Jesus Christ".
Once you understand this concept, portions of the Gospel account will become much more real to you.
Now, let us return to the Wikipedia Encyclopedia for more relevant detail. You will find that the people who practice this type of "killing ritual" are disgusting people, whether they are Gentile or Jew; of course, the "pulsa d'nura" is the name of the Jewish version.
"This section mentions sixty 'pulsey d'nura' (plural) in order to discipline the angel Metatron. A pulsa d'nura is also mentioned once in the Zohar (section 3:263c, Raya Mehemna), one of the classic works of Kabbalah (Jewish mysticism). There it is described as a heavenly punishment against a person who does not fulfill their religious obligations. The phrase appears in a small number of other locations in the Talmud and Zohar, but not in the context of a mystical curse. Some adherents of Kabbalah developed the idea of invoking a curse against a sinner, which they termed pulsa diNura. The curse is sometimes used by religious Jews against figures which they object to. Early in the 20th century, agitated Haredi Jews in Jerusalem recited the curse against the linguist Eliezer Ben Yehuda. There have been instances of the curse being recited against archaeologists and authors. Prior to the assassination of Israeli Prime Minister Yitzhak Rabin, there have been rumors that the curse had been recited against him by right-wing extremists.
"On the night of October 6, 1995, Avigdor Eskin, a member of the Gush Emunim (bloc of the faithful) recited the following maledictions of the Pulsa diNura:
"Angels of distruction will hit him. He is damned wherever he goes. His soul will instantly leave his body...and he will not survive a month. Dark will be his path and God's angel will chase him. A disaster he has never experienced will beget him and all curses known in the Torah will apply to him. I deliver to you, the angels of wrath and ire, Yitzhak, the son of Rosa Rabin, that you may smother him and the specter of him, and cast him into hed, and dry up his wealth, and plague his thoughts, and scatter his mind that he may be steadily diminished until he reaches his death. Put to death the cursed Yitzhak. May he be damned, damned, damned!"
"Rabin was assassinated within the month."
These are disgusting men who call themselves Jews, and whom the world accepts as Jews. Yet, they are not Jews, but are of the type of which Jesus foretold would exist at the End of the Age, in the Book of Revelation. Listen carefully:
"Behold, I will make them of the synagogue of Satan, which say they are Jews, and are not, but do lie" (Rev 3:9)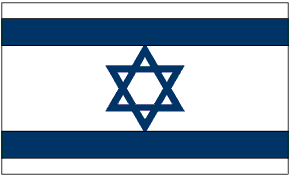 These disgusting Jewish pretenders are masquerading as true Jews, and much of the world accepts them as such. They are full of hate and anger and their Talmudic writings have been used by Anti-Semites throughout history to inflame Gentiles enough to commit genocide against all Jews. These men are without excuse and their type of Witchcraft is not only powerful, but indefensible.
But ---- these pretending Kabbalistic Jews are also high-level Illuminati. Kabbalism forms the cornerstone of every occult system in the modern era (1100 - 2006), both Jew and Gentile systems of Magic. Thus, Adolf Hitler revered the Kabbala! It is ironic to the highest degree that the Nazi Holocaust which slaughtered 66% of all Jews worldwide was carried out on the basis of the Jewish Kabbala!
The worldwide Illuminati, which is carrying out the global Plan to stage their Masonic Christ and implement his 1,000-year reign, also has the Kabbala as their belief cornerstone. This global Illuminati leadership is both Gentile and Jewish, with the Jews being the pretending lying Jews, of the synagogue of Satan as Jesus so accurately depicted.
It is these Illuminist, many of which pretend to be Jewish, which Cutting Edge works hard to expose.
Listen to an excerpt from the book, Codex Magica, which does make a distinction between the true Old Testament Faith and the modern "Jewish religion", which is based largely on the Kabbala. I just wish the author had made this distinction on page one.
"It is undeniable that God, Himself, in Revelation 11:8, declares that, in the last days just prior to Christ's return, one of the most wicked places on earth will be Jerusalem and Israel. In Revelation, God calls Jerusalem 'Sodom and Egypt'. Why is Jerusalem and the nation of Israel spiritually 'Sodom and Egypt'? I believe it is because of the Jewish religion, a religion diametrically opposed to the Old Testament faith of Moses, Isaac, and Jacob, and the prophets." (Page 421)
This understanding is absolutely right here: Jesus is of the line of true Old Testament Jews, "of Moses, Isaac, and Jacob, and the prophets."
These Illuminist Kabbalists form " the synagogue of Satan", who lie when they say they are Jews.
Cutting Edge loves the Jews and Israel, but not the current Illuminist leadership, nor the mystical Jews practicing their false, modern brand of the Jewish religion. We recognize the prophetic truth that God is going to judge Israel during the 7-year Tribulation Period, refining her and sifting her and finally allowing Antichrist to kill 66% of them, while preserving the 33% remnant for His own (Zechariah 13:8-9).
When the only Jew left alive is the remnant, then will be fulfilled Paul's prophecy "and so all Israel shall be saved" (Romans 11:26), and then the prophecy shall be fulfilled that members of this remnant shall look upon Jesus when He returns in great glory, "whom they have pierced, and they shall mourn for him, as one mourneth for his only son". (Zech 12:10)
God is not yet finished with Israel. Until that time, I shall pray for the redeemed Israel, not the Israel which is today ruled by Illuminists. I shall pray for the redemption of the true Jew, not those practicing mystic Judaism and gathering under the Satanic hexagram as their national symbol -- remember, the hexagram is the most evil symbol in all the world, and its use as Israel's national symbol tells the discerning person that Israel's leadership is also practicing Satanism -- the exceedingly powerful Illuminist version.
Telling the truth about these pretending Jews and their role in the global effort to produce Antichrist is not anti-Semitism, nor does it denigrate our precious Lord and Savior, Jesus Christ. Our beloved Jesus was a Rabbi during his earthly ministry, of the pure spiritual line emanating from Moses, Abraham, and the Prophets. It is He whom we love and we love the Jews who practice this type of historically pure Judaism.
Mature Christians the world over must make this distinction. Christians must understand the difference between the true Jew and the pretender Jew. Jesus will destroy the pretending Kabbalist, Illuminist Jew at the mid-point of the Tribulation, after Antichrist has walked into the reconstructed Temple to commit the "Abomination of Desolation", and then leaves the Temple to oversee the greatest attempt in the world to annihilate all Jews.
God will protect His one-third remnant.
In the meantime, one is not anti-Semitic when he describes the awful activities of the Illuminist Jew. Jews and Gentiles are working together to produce the New World Order, a.k.a, the Kingdom of Antichrist. The list of historical figures who have worked on behalf of the Illuminati is long and contains many names of both Jews and Gentiles. However, former Satanists Doc Marquis and Cisco Wheeler report that the top leader in the entire Illuminist world is not a Jew, but a Gentile -- Prince Charles of Great Britain! Thus, no matter how many pretending Jews have been, or currently are, in the leadership of the global apparatus, they all work for this top-ranking Gentile.
C. Curious Timing "Coincidence"
On the very day Sharon walked into the hospital for his heart procedure, stories broke throughout Israel declaring that strong evidence existed linking Prime Minister Sharon to a $3 million bribe!
NEWS BRIEF: "Police Say There´s Evidence Linking Sharon to $3 Million Bribe", by Hillel Fendel, Israel National News, January 4, 2006
"The police say they know of evidence linking PM Ariel Sharon to the receipt of a $3 million bribe. So reported Channel 10 Tuesday night, causing a storm of reaction and calls for Sharon to resign. The investigation of the money trail to Sharon has been underway for over three years, and in fact was first publicized before the last national election, in 2003 ... The police say the money was used partially to help Sharon pay back campaign contributions that he had received illegally in 1999, and partly for the Sharon family's private use ... The senior Austrian judicial investigator in the case feels that Sharon had likely been bribed. Israel asked Austria in August 2004 for assistance in the investigation of what was thought to be a loan, which originated in the Vienna-based BAWAG bank. The prosecutor, Gerhard Jarosch, said there was "no plausible reason, other than bribery, that so much money should go to the Sharon family. The reasons given by the Sharons were meager and insufficient."
"Martin Schlaff is a major shareholder in the Oasis Casino in Jericho. Police suspect that he gave Sharon the money in the hope that the casino would be re-opened. The casino was closed in late 2000 following the outbreak of the Oslo War. It had often reported a daily turnover of close to a million dollars. With national elections only 12 weeks away, the news against Sharon - founder of the front-running Kadima Party - takes on particular public urgency. Outgoing MK Yossi Sarid (Meretz) said, "Ariel Sharon is the big apple. When he becomes rotten, there goes the whole crate." He called on Sharon to resign."
Calls rebounded through the entire political machinery in Israel for Sharon to resign.
However, within hours, such calls were rendered moot, as Sharon apparently lay on his deathbed. Is this timing coincidental, or purposeful?
Let us now discuss the final subject: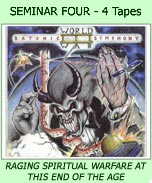 D. Future of Oslo, the Unilateral Disengagement, and the Prophesied Annihilation of the "House of Esau" (Palestinians)
NEWS BRIEF: "Sharon Kept in Medically Induced Coma", The Guardian (London), January 6, 2005
"Despite Sharon's age and the minor stroke he suffered two weeks ago, Israelis seemed shocked by the illness of a man viewed as unflappable during his decades in public life, first as a hero in Israel's earliest wars and later as the country's best known political hawk. Sharon led Israel's fight against the Palestinians during nearly five years of violence and his military background gave him the credibility with the Israeli public to make concessions to the Palestinians.
'He was one of a kind. I don't know any other man like him', said Joseph Lapid, head of the opposition Shinui Party.
I believe the Illuminati acted to remove Sharon from power, because he had become a distinct liability to their plan to complete the Oslo Accords by unilaterally withdrawing from the West Bank and carrying out the Palestinian annihilation (Read NEWS1422, NEWS1620, and NEWS2095).
Over the past year, I have posted article after article in Daily News Updates which reported the gradual takeover of the top leadership positions in each of the three major parties:
* Likud Party - Conservative -- New leader is Benjamin Netanyahu, established member of the inner Illuminati circle
* Kidma Party - Centrist -- Leader had been Sharon, but all leaders from the top to the bottom are committed to the Oslo Accord Plan
* Labor Party -- Liberal -- New leader is Peretz, who declared himself in total support of Oslo one day after assuming power from the aging Shimon Peres. (NEWS2090)
Therefore, since the Illuminati has their man firmly entrenched in the top leadership of every major political party, it does not matter who takes the position of Prime Minister now. All the planning of the top Israeli leadership since 1990 to withdraw from the Territories will go forward.
At this point, expect a charismatic leader to step forward -- possibly Netanyahu -- who will carry the Oslo Accord to its conclusion. Sharon was not that man.
Remember one other thing: Sharon is probably protected against the "pulsa d'nura" killing curse because the Illuminati practices the greatest, most powerful Witchcraft in the world. Their practice of Witchcraft is much more powerful than any practiced by any regular Kabbalist. These stories of the "pulsa d'nura" killing curse being placed against Yitchak Rabin and Ariel Sharon could very well be disinformation designed to hide the true reason these men were struck down, i.e., their usefulness to the Illuminati had come to an end, making them a liability rather than an asset.
One other matter needs to be reinterated. Christian evangelist Pat Robertson was at it again this week, saying stuff he should not say, giving out a message intended to mislead rather than to build-up and edify the Church body. Let us review this current news story now.
NEWS BRIEF: "White House criticizes U.S. evangelist remark about Sharon", Ha'aretz News, 1/7/2006
"WASHINGTON - The White House sharply criticized Christian broadcaster Pat Robertson on Friday for suggesting that Prime Minister Ariel Sharon's stroke was divine punishment for 'dividing God's land' ... Robertson made his comments about Israel and Sharon on his TV program, 'The 700 Club'. He said, 'God considers this land to be his. You read the Bible and he says 'This is my land,' and for any prime minister of Israel who decides he is going to carve it up and give it away, God says, 'No, this is mine.'"
Robertson is completely, 100% wrong, along with untold numbers of evangelical Christians, as events will soon prove. As Cutting Edge predicted in October, 2000, Israel is separating the populations, Palestinian from Jewish. This separation is occurring both by a physical fence down through the country, but also by removing Jewish settlers "from harm's way" out of the Gaza Strip and the West Bank.
The purpose of this settler withdrawal is to fulfill Obadiah 15-18, to annihilate the Palestinians completely. If you have not read NEWS1422, NEWS1620, and NEWS2095, we encourage you to do so now. The Palestinians are the "House of Esau" and will be annihilated -- once Jewish settlers are removed.
Therefore, Israel is not "giving up God's land", but is merely performing a temporary "Strategic Withdrawal". Once the prophecy has been fulfilled, Israel will fully reoccupy the Gaza Strip and the West Bank. Therefore, you can safely ignore Pat Robertson's misleading words -- a statement which sounds right on the surface, but which is wholly wrong.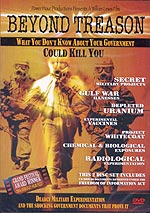 II. The specter of excruciating death by Depleted Uranium poisoning raised its ugly head this past week again, as a major article was posted in Daily News Updates for January 6, 2006, which furnished updated information which should sober us all.
NOTE: Before reading this section, please read the articles we have posted in our Depleted Uranium Section.
NEWS BRIEF: "Depleted Uranium: Dirty Bombs, Dirty Missiles, Dirty Bullets A Death Sentence Here and Abroad", By Leuren Moret, Coastal Post Online, January, 2006
"At an April press conference, a group of New York Army National Guard vets raised their hands when asked if they have health problems. The soldiers, all from the 442nd Military Police Company, are complaining of headaches and fatigue after what they think is exposure to depleted uranium during their recent tour in Iraq. 'Military men are just dumb stupid animals to be used as pawns in foreign policy'. (Henry Kissinger, quoted in "Kiss the Boys Goodbye: How the United States Betrayed Its Own POW's in Vietnam")
"... since 1991, the US has staged four nuclear wars using depleted uranium weaponry, which, like Agent Orange, meets the US government definition of Weapons of Mass Destruction. Vast regions in the Middle East and Central Asia have been permanently contaminated with radiation. And what about our soldiers? Terry Jemison of the Department of Veterans Affairs reported this week to the American Free Press that "Gulf-era veterans" now on medical disability since 1991 number 518,739 ... This week the American Free Press dropped a "dirty bomb" on the Pentagon by reporting that eight out of 20 men who served in one unit in the 2003 US military offensive in Iraq now have malignancies. That means that 40 percent of the soldiers in that unit have developed malignancies in just 16 months."
This extremely sad new information means that 40% of all soldiers who have fought in Iraq since 2003 may be developing cancer malignancies caused by Depleted Uranium dust spread so thickly and widely throughout the Iraqi and Afghanistan war theaters. Gulf War Vets estimates that one million American soldiers have been rotated through Iraq since our March 20, 2003, invasion. Therefore, the number of soldiers who are currently developing cancerous malignancies could conceivably be 40% of 1,000,000 men and women, or 400,000 soldiers!
What is the official death toll of the Iraqi War? I believe it is less than 2,200, with about 10,000 admitted non-fatal casualties, i.e., wounded in action. Let us return to our current article:
"... powerful new evidence is blowing holes in the cover-up perpetrated by the Pentagon and three presidential administrations ever since DU was first used in 1991 in the Persian Gulf War. Fourteen years after the introduction of DU on the battlefield in 1991, the long-term effects have revealed that DU is a death sentence and very nasty stuff. Scientists studying the biological effects of uranium in the 1960s reported that it targets the DNA. Marion Fulk, a nuclear physical chemist retired from the Livermore Nuclear Weapons Lab and formerly involved with the Manhattan Project, interprets the new and rapid malignancies in soldiers from the 2003 war as 'spectacular' and a matter of concern."
"This evidence shows that of the three effects which DU has on biological systems - radiation, chemical and particulate - the particulate effect from nano-size particles is the most dominant one immediately after exposure and targets the Master Code in the DNA. This is bad news, but it explains why DU causes a myriad of diseases which are difficult to define."
Concerning this issue of D.U. producing a "myriad of diseases which are difficult to define", we need to go back to some of our original material, which quotes a military doctor trained in modern desert warfare.
"The body of every soldier in Iraq is now being assaulted by the following elements:
"In the daily campaign in Iraq, soldiers are breathing in the toxic Depleted Uranium, and many of them are being constantly bitten by the local insects. These two elements join the toxic vaccine already in the body. Because of the unrelenting, searing heat, nearly every soldier is dehydrated to some degree, thus allowing this deadly combination of toxins to build up to dangerously concentrated levels. Further, this doctor related how American scientists keeping watch over the radioactive poisoning of the Pacific islands at which France and the United States conducted nuclear tests several decades ago, are constantly finding mutated organisms that have never been identified before! Uranium poisoning in our soldiers is very likely mutating with these other elements to create strange and deadly organisms for which the soldiers have not been prepared to face.
"The way in which these five elements combine to make the solider sick, or to kill him, will vary widely with each soldier. The age of the soldier plays a part, as does the individual genetic code, as does the health of the immune system. Thus, soldiers will be getting sick at various points along the time spectrum. Further, the exact cause of death will vary so widely that it will be difficult to prove any single cause. Some soldiers will die of pneumonia, some of internal organ meltdown, some of apparent heart attack, and some will die of maladies perhaps not yet seen in medical science." (Quoted from Cutting Edge Newsletter, August 16, 2003)
The Pentagon has been able to hide behind the fig leaf of death by multiple maladies for years; perhaps now they can hide no longer.
"In simple words, DU 'trashes the body'. When asked if the main purpose for using it was for destroying things and killing people, Fulk was more specific: 'I would say that it is the perfect weapon for killing lots of people'." ("Depleted Uranium: Dirty Bombs, Dirty Missiles, Dirty Bullets A Death Sentence Here and Abroad", By Leuren Moret, Coastal Post Online, January, 2006)
Long before President Bush ordered American soldiers to invade Iraq on a foundation of lies about WMD, he and his advisers and all members of the Pentagon, knew that our Depleted Uranium munitions would kill virtually every American soldier who served in the theater and virtually the entire population of Iraqi civilians -- over a 20-year period. How long ago did our national leadership know of the deadly nature of Depleted Uranium? The answer may shock you.
"Before a new weapons system can be used, it must be fully tested. The blueprint for depleted uranium weapons is a 1943 declassified document from the Manhattan Project ... At that time, it was known that radioactive materials dispersed in bombs from the air, from land vehicles or on the battlefield produced very fine radioactive dust which would penetrate all protective clothing, any gas mask or filter or the skin. By contaminating the lungs and blood, it could kill or cause illness very quickly. They also recommended it as a permanent terrain contaminant, which could be used to destroy populations by contaminating water supplies and agricultural land with the radioactive dust." (Ibid.)
Our national leaders -- both civilian and military -- knew that Depleted Uranium could be used to kill entire populations all the way back in 1943!
The first D.U. weapons system was developed for the Navy in 1968. Therefore, when President Reagan embarked upon his ambitious military rearmament plan in 1982, few realized that the new weapons systems of the Army, Navy and Air Force were largely Depleted Uranium systems! After the Vietnam War, President Carter deliberately drew down our military so severely that his successor, President Reagan, could rebuild a totally new death machine -- using D.U. weaponry.
President Bush, Defense Secretary Rumsfeld, Secretary of State Colin Powell, Vice President Cheney and all Pentagon top leaders are without excuse. They knew they were dooming to death hundreds of thousands of American soldiers, their wives, their poor babies and the entire Iraqi civilian population.
The Cover-Up Revealed
" The medical profession has been active in the cover-up ... A medical doctor in Northern California reported being trained by the Pentagon with other doctors, months before the 2003 war started, to diagnose and treat soldiers returning from the 2003 war for mental problems only. Medical professionals in hospitals and facilities treating returning soldiers were threatened with $10,000 fines if they talked about the soldiers or their medical problems. They were also threatened with jail. Reporters have also been prevented access to more than 14,000 medically evacuated soldiers flown nightly since the 2003 war in C-150s from Germany who are brought to Walter Reed Hospital near Washington, DC ... How was the truth about DU hidden from military personnel serving in successive DU wars? Before his tragic death, Sen. Paul Wellstone informed Joyce Riley, R.N., B.S.N., executive director of the American Gulf War Veterans Association, that 95 percent of Gulf War veterans had been recycled out of the military by 1995. Any of those continuing in military service were isolated from each other, preventing critical information being transferred to new troops. The "next DU war" had already been planned, and those planning it wanted 'no skunk at the garden party'."
The US Has A Dirty (DU) Little (CIA) Secret
A new book just published at the American Free Press by Michael Collins Piper, "The High Priests of War: The Secret History of How America's Neo-Conservative Trotskyites Came to Power and Orchestrated the War Against Iraq as the First Step in Their Drive for Global Empire," details the early plans for a war against the Arab world by Henry Kissinger and the neo-cons in the late 1960s and early 1970s. That just happens to coincide with getting the DU 'show on the road' and the oil crisis in the Middle East ... When I asked Vietnam Special Ops Green Beret Capt. John McCarthy, who could have devised this omnicidal plan to use DU to destroy the genetic code and genetic future of large populations of Arabs and Moslems in the Middle East and Central Asia - just coincidentally the areas where most of the world's oil deposits are located - he replied: 'It has all the handprints of Henry Kissinger'."
"In Zbignew Brzezinski's book 'The Grand Chessboard: American Primacy and Its Geostrategic Imperatives', the map of the Eurasian chessboard includes four regions strategic to US foreign policy. The 'South' region corresponds precisely to the regions now contaminated permanently with radiation from US bombs, missiles and bullets made with thousands of tons of DU. A Japanese professor, Dr. K. Yagasaki, has calculated that 800 tons of DU is the atomicity equivalent of 83,000 Nagasaki bombs. The US has used more DU since 1991 than the atomicity equivalent of 400,000 Nagasaki bombs. Four nuclear wars indeed, and 10 times the amount of radiation released into the atmosphere from atmospheric testing!"
While Zbignew Brzezinski's book may have provided the original planning, "The Pentagon's New Map" book provides the current plan being implemented throughout the world. As we explain in NEWS1833, the Illuminati believes there are only two types of nations in the world today.
1. Nations who are already functioning in the new Global System or who are clearly and firmly going in that direction -- the "Functioning Core"
2. Nations who are not now functioning in the Global System and are not likely to do so in the foreseeable future, unless they are kicked into it by U.S. or European troops, or by the threat of invasion. These nations are called the "Non-Functioning Gap".
Countries like Iraq and Afghanistan are considered "Non-Functioning Gap" countries and liable to either invasion or covert "Regime Change" so they can be "boot-kicked" into fully joining the world body so that the point may be reached whereby "no man can buy or sell save he that has the Mark". As you examine the map provided in NEWS1833, you will realize why American foreign policy is attempting "Regime Changes" in these areas of the world.
Depleted Uranium is playing a hidden role in this drama, in that it will act to kill those nations considered not likely to ever meld into the cashless system and it will weaken the American military sufficiently to enable it to be melded into the coming United Nations global military. Let us now conclude this featured article:
"No wonder our soldiers, their families and the people of the Middle East, Yugoslavia and Central Asia are sick. But as Henry Kissinger said after Vietnam when our soldiers came home ill from Agent Orange, 'Military men are just dumb stupid animals to be used for foreign policy' . Unfortunately, more and more of those soldiers are men and women with brown skin. And unfortunately, the DU radioactive dust will be carried around the world and deposited in our environments, just as the 'smog of war' from the 1991 Gulf War was found in deposits in South America, the Himalayas and Hawaii. In June 2003, the World Health Organization announced in a press release that global cancer rates will increase 50 percent by 2020. What else do they know that they aren't telling us?
"I know that depleted uranium is a death sentence. For all of us. We will all die in silent ways." (Ibid.)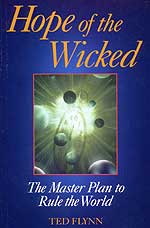 III. The Iraqi insurgency exploded in the bloodiest fighting in a very long time. Yet, President Bush and VP Cheney continued prattling on about the "progress" their forces were making in rebuilding Iraq into a "democracy".
NEWS BRIEF: "Day of record bloodshed in Iraq", New Zealand Herald, January 6, 2005
" KERBALA, Iraq - Two suicide bombers killed at least 110 people and wounded more than 200 in the Iraqi cities of Kerbala and Ramadi this morning (NZ time), the second consecutive day of concerted insurgent attacks. Another three bombs exploded in Baghdad, two of them detonated by suicide bombers, and a roadside bomb targeted a US convoy near the southern Shi'ite holy city of Najaf, destroying a Humvee and killing at least two civilians. Coming a day after 58 people died in a wave of bombings and shootings, the latest bloodshed appeared certain to ratchet up tension between Sunni and Shi'ite Muslims after December's election."
"In all, violence has killed more than 225 people and wounded more than 280 in the five days since the New Year started, a death toll comparable with some of the nation's bloodiest weeks since the US-led invasion in March 2003 ... The Kerbala bomber detonated an explosive belt laced with ballbearings and a grenade, killing 51 and wounding 138. Television pictures showed pools of blood in the street, which was littered with debris. Passers-by loaded the wounded into the backs of cars and vans, and one black-clad woman stood crying while clutching her dead or wounded baby to her chest."
"Soon afterwards, another bomber blew himself up near a group of police and army recruits in the western city of Ramadi, in the worst single attack in Iraq since July 2005. The attack, which killed more than 60 and wounded around 70, was the latest in a long string of assaults on police and army recruits, tasked with taking over from the US military in the fight against the largely Sunni Arab insurgency."
American soldiers were also dying in high numbers. DEBKAfile Intelligence reported this morning that 11 American soldiers were killed on Thursday alone.
Additionally, insurgents struck at Iraq's oil refining capacity, slowing exports to a crawl.
NEWS BRIEF: "Insurgent Ambush Shuts Oil Refinery", chron.com, Jan. 5, 2006
"BAGHDAD, Iraq — Iraq's largest oil refinery closed again Thursday, a day after insurgents ambushed a convoy of tanker trucks carrying gas from the facility ... pumping to the Beiji refinery also had been suspended ... Beiji is located in a restive area 155 miles north of Baghdad. Police said Wednesday's ambush destroyed four tankers and damaged 15, while three Iraqi army vehicles were blown up. The refinery, which pumps 140,000 barrels a day, closed Dec. 18 after insurgents threatened to kill drivers transporting oil and blow up their trucks ... Thursday's shutdown only will worsen a fuel crunch gripping Iraq. Though the country has the world's third-largest proven oil reserves, it suffers from frequent gas shortages and often must import fuel because its refining capacity is so low."
"Targeting Iraq's oil infrastructure has become a favorite tactic for the insurgents, in part because it foments discontent toward the U.S. occupation."
The insurgency has become such a force that even an elite Scottish Regiment heading for Iraq was put on notice.
NEWS BRIEF: "Warning as Royal Scots head for Iraq", The Scotsman, January 6, 2006
"SCOTTISH soldiers in Iraq face a more dangerous situation now than two years ago, a senior officer said yesterday. Lieutenant-Colonel George Lowder, the commanding officer of the Royal Scots, warned that insurgents were better armed and more capable of mounting attacks against his solders than they were when the regiment was last in Iraq, in the spring of 2004 ... 'The bad guys have got the capability and the determination to mount effective attacks and they have been doing it now for longer and, in some ways, they are getting a bit better at it'."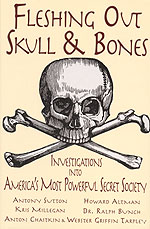 IV. Not coincidentally, President Bush is seeking ways to get out of Iraq without losing his political head. What the President was evidently seeking was a bi-partisan shield, behind which he could stage a withdrawal from Iraq.
NEWS BRIEF: "Former U.S. Secretaries, Bush to Discuss Iraq", CBS News, Jan. 5, 2006
"President Bush is pressing ahead with a public relations offensive on Iraq, bringing a bipartisan group of former secretaries of defense and state to the White House for give-and-take on the unpopular military mission. Gen. George Casey, the top American commander in Iraq, and Zalmay Khalilzad, the U.S. ambassador in Baghdad, were joining the president Thursday to give a detailed briefing on Iraq to more than a dozen foreign policy leaders from previous administrations. The hope was that the prominent figures would be persuaded by the Bush administration's argument that it has "a clear plan in place for victory in Iraq" and spread the word ... the White House has been criticized for taking in too few outside opinions, so the session wasn't designed for administration officials to do all the talking."
"Among those on the White House's confirmed list of attendees for Thursday were several former Clinton administration officials: Secretary of State Madeleine Albright and Defense Secretaries William Cohen and William Perry. Perry helped develop Sen. John Kerry's foreign policy positions during the Massachusetts Democrat's campaign against Bush last year. The others from previous Democratic administrations were Harold Brown, defense secretary under former President Carter, and Robert McNamara, the Vietnam-era Pentagon chief under Presidents Kennedy and Johnson."
"Those from Republican administrations were Colin Powell, Rice's predecessor under Bush; former Secretaries of State James A. Baker III, Lawrence Eagleburger, Alexander Haig and George Shultz; and former Defense Secretaries Frank Carlucci, James Schlesinger and Melvin Laird."
That is quite the list of former dignitaries, Globalist Insiders all.
The Public Relations campaign will probably spin on a "recommendation" by these former "distinguished" group of former Secretaries of State and Defense. When President Bush adopts their recommendations, he will be off the hook for whatever action is already planned. The undiscerning citizen will never understand that all these men are as fully supportive of the Plan as is President Bush; but, these former secretaries will provide the President the rationale and the moral high ground, a shield for withdrawing from Iraq.
And, make no mistake about the fact that the withdrawal is probably inevitable at this point, as this next story reveals quite well.
NEWS BRIEF: "White House to let Iraq reconstruction program lapse", Taipei Times, Jan 04, 2006
"The Bush administration has scaled back its ambitions to rebuild Iraq from the devastation wrought by war and dictatorship and does not intend to seek new funds for reconstruction, it emerged Monday. In a decision that will be seen as a retreat from a promise by US President George Bush to give Iraq the best infrastructure in the region, administration officials say they will not seek reconstruction funds when the budget request is presented to Congress next month ... The move will be seen by critics as further evidence of the administration's failure to plan for the aftermath of the war. A decision not to renew the reconstruction program would leave Iraq with the burden of tens of billions of dollars in unfinished projects, and an oil industry and electrical grid that have yet to return to pre-war production levels."
Rush Limbaugh loves to say that the purpose of a nation's military is to smash people and break things. Certainly, Coalition Forces have done a wonderful job smashing people and breaking things. Cutting Edge has led the way reporting the many ways in which these two horrific objectives have been carried out. However, President Bush did promise both the American and Iraqi people that he would spare neither effort nor expense in rebuilding what we his forces had smashed. Several P.R. campaigns have been launched since Fall, 2003, to persuade everyone that the United States was aggressively starting to rebuild Iraq. International donations were professionally solicited.
Yet, it has seemed that the insurgency has been able to unravel most everything the United States has attempted to rebuild. This next segment of the current article speaks to this issue.
"The decision is a tacit admission of the failure of the US rebuilding effort in the face of a relentless insurgency ... The cut-off to reconstruction programs adds to increasing speculation that the administration is planning at least a partial withdrawal of troops from Iraq before November's US mid-term election."
Has this news article -- written originally in the Washington Post -- just given us both a rationale and a timetable for American withdrawal? Is President Bush planning to withdraw in time to take credit for "peace and safety" in the region for the mid-term elections in November? That is certainly an interesting possibility, don't you think?
However, President Bush may face greater obstacles in the mid-term elections than he anticipated.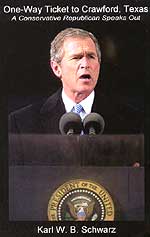 V. When Washington super-star lobbyist Jack Abramoff pleaded "Guilty" to charges of conspiracy, wire fraud, and the illegal purchase of a gambling boat fleet, he may have set off a chain-reaction in the Capitol which could take down the Republican Party, powerful members of Congress, and possibly even threaten the President.
NEWS BRIEF: "Abramoff pleads guilty to fraud in Florida", The Boston Globe, January 5, 2006
"MIAMI --With two sets of guilty pleas in as many days, once-powerful Washington lobbyist Jack Abramoff now must cooperate with federal prosecutors in a broad Congressional corruption probe if he wants a lighter prison sentence. Abramoff, 46, completed the second half of his plea deal Wednesday, admitting conspiracy and wire fraud connected to his purchase of a gambling boat fleet. 'Guilty, your honor', Abramoff, 46, somberly told U.S. District Judge Paul C. Huck ... The plea came a day after Abramoff entered guilty pleas to three other federal charges as part of an agreement with prosecutors requiring him to cooperate in a wide-ranging corruption probe that could involve up to 20 members of Congress and aides, including former House Majority Leader Tom DeLay, R-Texas. President Bush joined several lawmakers, including DeLay and House Speaker Dennis Hastert, in announcing plans to donate Abramoff's campaign contributions to charity. Bush's re-election campaign is giving up $6,000 in campaign contributions connected to Abramoff."
"Like a former business partner did last month, Abramoff pleaded guilty to concocting a false $23 million wire transfer that made it appear as if the pair contributed a sizable stake of their own cash into the $147.5 million purchase of SunCruz Casinos ... Abramoff 'will face the consequences of his actions', said U.S. Attorney R. Alexander Acosta after the plea hearing. 'Frauds like that committed here are not victimless. They affect real people and impact the integrity of our financial institutions'. Although both defendants in the SunCruz fraud have pleaded guilty, Acosta said the investigation remains open. He said there are links between the SunCruz purchase and some of the congressional corruption allegations, but would not elaborate."
As if to demonstrate that this type of fraud is not victimless, this article turns to the subject of assassination.
"The Miami businessman who had sold SunCruz to Abramoff and Kidan, Konstantinos 'Gus' Boulis, was later murdered in a mob-style hit."
Seasoned insiders were not too surprised by this turn of events. Both the G.O.P. and the White House were using Abramoff for a very specific reason -- the "K Street" lobbying project, -- designed to build greater Republican majorities and to maintain that political power.
NEWS BRIEF: "GOP Tries to Outrun Scandal", L.A. Times, By Mary Curtius, Janet Hook and John-Thor Dahlburg, Times Staff Writers, January 5, 2005
"WASHINGTON -- From the White House to Capitol Hill, prominent Republicans scrambled Wednesday to shed campaign contributions linked to disgraced lobbyist Jack Abramoff, as his guilty pleas in fraud and corruption cases opened a painful debate within the party over its leadership and direction ... The spreading Abramoff scandal is considered so politically toxic that some Republicans urged the party Wednesday to make broad changes if it hoped to preserve its control of Congress in November's elections ... Anxieties on Capitol Hill are mounting because Abramoff — once a key player in the vaunted "K Street" lobbying project that DeLay built into a powerful tool to help maintain Republican majorities in the House and Senate — is cooperating with federal prosecutors in a wide-ranging corruption investigation.The probe is focused on whether at least a half-dozen members of Congress and several aides traded legislative action in return for lavish trips, gifts and campaign contributions orchestrated by Abramoff. Although some Democrats received Abramoff-linked contributions and favors, the lobbyist — a Republican activist since college — spent most of his time and money helping the GOP."
What kind of money are we talking about here? You might be surprised.
"Records have shown that Abramoff helped funnel at least $100,000 to Bush's reelection campaign ... "
How "toxic" is this situation to the Republican Party?
"Among those calling for change within the Republican Party was Vin Weber, a GOP lobbyist and former House member from Minnesota with close ties to the Bush administration. 'If they don't take fairly dramatic action and reclaim the mantle of reform, [Republicans] are going to lose the House', Weber said ... Republicans have sought to portray the Abramoff scandal as one that potentially touches members of both parties, pointing out that Democrats took campaign money from the lobbyists and those connected to him."
If Abramoff was spearheading a specific Republican plan called the "K Street" lobbying project designed to perpetuate Republican control over Congress, the fact that some Democrats took some money from Abramoff may just will not matter. The fact that the Democrats are attempting to spin this story in just this manner is demonstrated by the next news article.
NEWS BRIEF: "'Culture of Corruption' in GOP? Democrats Hope Voters Think So", by Ronald Brownstein, Times Staff Writer, L.A. Times, January 5, 2005
"WASHINGTON — The downfall of prominent Republican lobbyist Jack Abramoff dropped like a bomb into the early stages of the 2006 congressional campaign. But the scandal's political impact will depend on how far the radius of the blast extends. Abramoff's guilty pleas to several felonies Tuesday and Wednesday will probably compound the electoral headaches for those senators and House members most directly linked to him. Republicans with close ties to the lobbyist — including Reps. Bob Ney of Ohio and Tom DeLay of Texas and Sen. Conrad Burns of Montana — have come under fire from Democratic opponents."
"But many analysts in both parties think that the Abramoff investigation will significantly change the 2006 political landscape only if it helps Democrats portray the GOP congressional majority as enmeshed in a 'culture of corruption' ... But framing that picture won't be easy for Democrats, partly because members of the party also received contributions from Abramoff clients and partly because polls show most Americans see both parties as equally prone to corruption ... The GOP does face the risk that if the Abramoff case results in indictments of Republican lawmakers, voters could see the scandal in more partisan terms ... Democrats counter that it will be difficult for the GOP to present Abramoff as an "equal money dispenser" between the parties, as President Bush put it in an interview last month."
"Mellman, the Democratic pollster, argued that as the majority party, Republicans had the most to lose if the controversy deepened the pox-on-both-houses attitude toward Congress evident in many polls. 'Even if there are some Democrats caught up in it, the reality is if people are negative about the whole institution, [Republicans] get hurt disproportionately because there are more of them', he said."
However this scandal mess plays out, at least you know one thing you did not know before: White House and Congressional Republicans had instituted a plan called the "K Street" lobbying project designed to perpetuate Republican control over Congress that involved the flow of tremendous sums of money -- your tax money ultimately.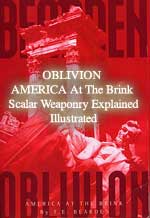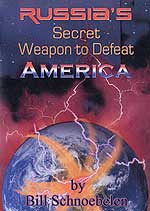 VI. War rhetoric against Iran continued to build this past week. Even though we detailed this subject in the past newsletter, the rhetoric reached such a fever pitch we need to discuss it again this week.
NEWS BRIEF: "U.S. preparing NATO for possible strike on Iran", Ha'aretz News, 1//01/2006
"German media sources have recently reported that the Bush Administration is preparing its North Atlantic Treaty Organization allies for a potential attack on nuclear sites in Iran. The 'Der Spiegel' weekly emphasized that 'Washington is now sending high level officials to prepare allies for a potential strike, as opposed to conducting talks that just hint at the possibility, which is what has been happening until now' ... A German news agency quoted western intelligence sources, according to which CIA chief Porter Goss asked Turkish Prime Minister Recep Tayyip Erdogan for logistical aid in event of an American strike against Iranian nuclear sites and military targets.
"According to the report, Goss, who visited Ankara on December 12, also asked Turkish intelligence for assistance ahead of a possible attack. In return, President Mahmoud Ahmadinejad's government asked Turkey not to allow Israel or the U.S. to use its territory or air space to facilitate an attack, Iranian media recently reported."
We have reported on many occasions that we believe this attack rhetoric has to be taken with a huge grain of salt, for a number of reasons:
1) The Bush Administration has been threatening Iran in just this manner since Summer, 2003 -- but has backed down each time.
2) Russian President Putin warned on April 12, 2003, that Russia, France, and Germany would not permit any more "Regime Changes" in the Middle East (NEWS1802)
3) Russia possesses advanced Scalar Technology and Quantum Potential weapons which the United States does not have, and if Russia chose to do so, this weaponry would doom any American attack on Iran (NEWS1776)
4) Iran has possessed nuclear weapons since early, 2002 (NEWS1660). Therefore, this rhetoric that Iran is close to producing a nuclear device is purely propaganda lying. Whenever you see such obvious lying occurring, you can bet the Illuminati is on the path to achieving a "Rumors of Wars" scenario, falling short of actual war. Since Summer, 2003, that has been exactly the case.
5) Since Israel -- not the United States -- possesses Scalar and Quantum Potential weapons, she is the only one capable of breeching Russian defenses over Iran to carry out an attack. You may be told that American planes and American missiles flew to their targets, you can bet your bottom dollar that Israel launched the attack using scalar weaponry. Such weaponry produces the kinds of explosions that can be passed off as conventional and/or nuclear, but the fact is that only a nation equipped with advanced scalar technology can possibly attack Iran successfully -- and that means Israel, not the United States.
Since this is the reality, you can now understand why the new Iranian hardline president has continually called both Israel and America very bad names in public, almost as if he was daring them to do anything about it. This Iranian president is no dummy, for he knows he has Russian protection.
6) While Iran may be attacked, her government is likely not to fall out of extremist hands. Iran (Persia) is prophesied to march one day with the Russians in an End of the Age invasion of Israel (Ezekiel 38 - 39). This prophetic reality means that Iran must be led by exactly the kind of Anti-West, Anti-Israel government she currently possesses,.
If we learned that an attack was planned on a specific time, would that make the threat even more credible?
NEWS BRIEF: "A 2006 U.S. plan to attack Iran detailed", Al-Jazeera.com, 12/31/2005
"At the early stages of Bush's second term, Vice President DICK CHENEY dropped a bombshell, hinting that Iran was 'right at the top of the list' of the rogue enemies of the United States, and that Israel would, so to speak, 'be doing the bombing for us", without U.S. military having to ask them 'to do it' ... during a visit to Istanbul, U.S.'s Central Intelligence Agency Director Porter Goss asked Turkish Prime Minister Tayyip Erdogan to support the air strikes against Iranian nuclear facilities in 2006 and that by stepping up the exchange of intelligence. Over the past few weeks, DDP says, Washington contacted the governments of Saudi Arabia, Jordan, Oman and Pakistan seeking the same kind of cooperation."
"Earlier this year, Seymour Hersh of the New Yorker wrote that American commandos were on reconnaissance missions inside Iran, selecting military targets ... But many diplomats suggest that Erdogan and the Turkish military are worried about the situation in the entire region should the U.S. or Israel strike Iran. And some experts have warned that any strike against Iran's nuclear facilities would be very unsuccessful."
Other news stories have indicated that an attack on Iran's nuclear facilities is planned for March -- using nuclear weapons against Iran, no less!
NEWS BRIEF: "Nuclear War against Iran", by Michel Chossudovsky, Global Research, January 3, 2006
"The launching of an outright war using nuclear warheads against Iran is now in the final planning stages. Coalition partners, which include the US, Israel and Turkey are in "an advanced stage of readiness'. Various military exercises have been conducted, starting in early 2005. In turn, the Iranian Armed Forces have also conducted large scale military maneuvers in the Persian Gulf in December in anticipation of a US sponsored attack ... Tehran has confirmed that it will retaliate if attacked, in the form of ballistic missile strikes directed against Israel (CNN, 8 Feb 2005). These attacks, could also target US military facilities in Iraq and Persian Gulf, which would immediately lead us into a scenario of military escalation and all out war. At present there are three distinct war theaters: Afghanistan, Iraq and Palestine. The air strikes against Iran could contribute to unleashing a war in the broader Middle East Central Asian region.
"Prime Minister Ariel Sharon has given the green light to the Israeli Armed Forces to launch the attacks by the end of March."
Just knowing a possible time frame for an attack of this magnitude will cause many people to feel a strong emotion of gnawing fear. And, that is perfectly understandable, too.
However, we have seen this situation also -- and in the not-too-distant past. Do you remember the many stories of an American attack on Iran in October, 2004, just weeks before the 2004 Presidential election? Analysts were calling this supposed attack the "October Surprise". According to many news articles, airplanes were to begin flying, missiles were supposed to begin zooming and war was said to begin at any moment.
Rather predictably, the Bush Administration backed down again, and there was no "October Surprise" designed to help Bush win reelection. All during September - October, 2004, we made the same points we made above, as to why we dis-believed the many urgent news reports.
We see only one possibility that there would ever be an attack on Iran's nuclear facilities: if the Illuminati is prepared to ignite all-out regional war!
That kind of Middle East war is planned, but only when the time has come to ignite the global war which will produce Antichrist. The Global Planners have dubbed this war "World War III", a war which has been planned since 1870 (NEWS1056). Iran will certainly retaliate with all weapons at her disposal, and that includes nuclear weapons. Iran has certainly planned to attack Israel as part of her plan to defeat the American invasion of Iraq (NEWS1910).
An attack on Iran will only occur if the Illuminati is ready for the World War III to begin.

---------- Articles Posted ----------
* ARE YOU PREPARED TO SPIRITUALLY WITHSTAND A FAKE RAPTURE? - The Illuminati now claims to have the technical capability to stage the Rapture. They might just carry it out in order to throw extreme panic, confusion, and despair into the hearts of genuine Christians just before their beloved Masonic Christ arises. God just may allow it as a final test of His saints. Would you be Biblically knowledgeable enough to spot the deception and stand firmly in your faith? -- http://www.cuttingedge.org/news/n2101.cfm
* ROLE OF SECRET SOCIETIES IN BRINGING FORTH THE COVETED NEW WORLD ORDER (NOVUS ORDO SECLORUM) -- Over dozens of years, generations of generations, Elite global leaders have pushed the NWO agenda down our throats, and we've meekly accepted it. The role of the Secret Society is not only secret, it is overwhelming. -- Special column by Gianni DeVincent Hayes, Ph.D. -- http://www.cuttingedge.org/news/n2100.cfm
* WOMEN PREACHERS? A Definite Oxymoron According To The Scriptures! -- http://www.cuttingedge.org/articles/p257.htm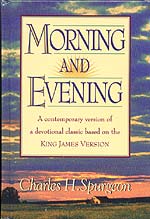 ---------Conclusion----------------God is very good to those who trust Him!
"She gleaned in the field after the reapers: and her hap was to light on a part of the field belonging unto Boaz, who was of the kindred of Elimelech." Ruth 2:3
Her hap was. Yes, it seemed nothing but an accident, but how divinely was it overruled! Ruth had gone forth with her mother's blessing, under the care of her mother's God, to humble but honourable toil, and the providence of God was guiding her every step. Little did she know that amid the sheaves she would find a husband, that he should make her the joint owner of all those broad acres, and that she a poor foreigner should become one of the progenitors of the great Messiah. God is very good to those who trust in Him, and often surprises them with unlooked for blessings. Little do we know what may happen to us to-morrow, but this sweet fact may cheer us, that no good thing shall be withheld. Chance is banished from the faith of Christians, for they see the hand of God in everything. The trivial events of to-day or to-morrow may involve consequences of the highest importance. O Lord, deal as graciously with Thy servants as Thou didst with Ruth.

How blessed would it be, if, in wandering in the field of meditation to-night, our hap should be to light upon the place where our next Kinsman will reveal Himself to us! O Spirit of God, guide us to Him. We would sooner glean in His field than bear away the whole harvest from any other. O for the footsteps of His flock, which may conduct us to the green pastures where He dwells! This is a weary world when Jesus is away--we could better do without sun and moon that without Him--but how divinely fair all things become in the glory of His presence! Our souls know the virtue which dwells in Jesus, and can never be content without Him. We will wait in prayer this night until our hap shall be to light on a part of the field belonging to Jesus wherein He will manifest Himself to us. (C.H. Spurgeon, "Morning and Evening Devotions"

; Emphasis added)
=======================================================
May Jesus Richly Bless You,
David Bay, Director
866-909-2850 Toll Free Customer Service - Order Line
803-356-2850 Toll Free Customer Service - Order Line
803-356-2860 Fax