New Book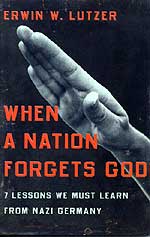 "When a Nation Forgets God"
"7 Lessons We Must Learn from Nazi Germany"
'Those who will not learn from history are doomed to repeat it".
According to Dr. Lutzer, the German people's progression from Christian civility to murderous barbarity was not extraordinary; yet the Nazi regime will forever serve as an example of brutality and extreme racism run amok. More than a few benchmarks from their transition can be observed in present day American society.
Cutting Edge has long maintained that Hitler was the Illuminati's precursor to Antichrist and that his Fascist System was the test for the ultimate global Fascism of the New World Order. Therefore, we should not be too surprised to learn that many of the same events which unfolded in Hitler's Germany are occurring today http://www.cuttingedge.org/detail.cfm?ID=2170
---
---------- This Week's Hot News ---------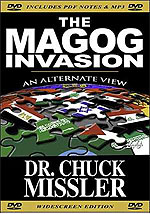 DVD
I. An Iranian nuclear research scientist is assassinated!
Israel is immediately blamed.
NEWS BRIEF: "Iran Media: Nuclear Scientist Assassinated ", The Wall Street Journal, January 12, 2010
"The victim was identified as Masoud Ali Mohammadi, 50 years old. Before the election, pro-reform Web sites published Prof. Mohammadi's name among a list of 240 Tehran University teachers who backed opposition leader Mir Hossein."
This fact should provide you with the first inkling as to which party is probably responsible for this assassination. I would suspect the reigning Iranian government and not Israel. This next bit of news cements this understanding.
"A spokesman for the atomic agency, Ali Shirzadian, told the Associated Press that the professor had no link with the agency responsible for Iran's contentious nuclear program."
However, Iran is pointing a finger at Israel, as we shall examine, below. Iran seems very suspicious because this nuclear scientist is not the first to be killed.
"Iran recently accused the U.S. of complicity in an alleged kidnapping of another Iranian nuclear scientist, who disappeared last year during a pilgrimage to Saudi Arabia. Washington and Saudi Arabia have dismissed any such plot."
Now, let us examine Iran's contention that Israel, and perhaps the United States, is responsible for this brutally efficient assassination.
NEWS BRIEF: "Some Pointing to Israel in Assassination of Iranian Nuclear Expert", Yeshiva World News, January 12, 2010
"According to foreign media reports, an Iranian nuclear expert, Professor Masud Mohammadi, was assassinated in an explosion near his Tehran home earlier Tuesday morning .... The victim was a nuclear physicist associated with Tehran University, and according to US intelligence reports, they believe he was connected to Iran's nuclear program .... An Israel Radio Reshet Bet report states that some sources in Iran are pointing a finger of blame at Israel, calling the explosion an Israeli assassination. There has not been any comment on the reported explosion from official sources in Jerusalem."
This entire confrontation over Iran's supposed nuclear weapons program is simply one of the largest, most continually told, lies ever propagated by governments. The idea that Iran is working on its own to develop a nuclear weapons program is a huge lie. As we prove, Iran bought nuclear warheads "off the shelf" from Pakistan in 2001-2002, and then bought North Korean missiles in 2002. Please take a moment to read our original expose' in NEWS1660, entitled, "Mushroom Clouds Over The Middle East".
However, there is another matter to be considered. Western Intelligence has repeatedly stated that an Iran armed with nuclear weapons represents a threat to the rest of the world which simply cannot be tolerated. Iran is pictured as a "rogue state" which could very well launch a nuclear attack on Israel and could very well give nuclear warheads to al-Qaeda terrorists -- the very same bogus threat which the Bush Administration told repeatedly about Iraq.
We submit to you that the REAL bogus nation in the world in this type of nuclear war threat is the United States. America is the only nation on earth who has ever launched an attack using nuclear weapons, and she has now done so twice.
Twice, you say? Yes, twice.
America's first nuclear attack was in 1945 against Japanese cities, Hiroshima and Nagasaki.
America's second nuclear attack began in October, 2001 against Afghanistan and then in March, 2003, against Iraq. American forces in both countries utilized Depleted Uranium munitions, thus spreading lethal doses of nuclear contaminant not only in these two countries, but in a 1,000 mile radius around those battlefields.
But, more ominously, nuclear contamination is spreading worldwide from the global trade winds which circle the globe daily. America is the dangerous rogue state who has proven it cannot be trusted with nuclear weapons. Please read full details in NEWS2120, "Nuclear Armed Iran vs Nuclear Armed America: Whom Should The World Really Fear?"
Since the entire concept that Iran is trying to develop nuclear weapons on her own is bogus and Western leaders know it, what is the purpose of constantly threatening Iran with destruction? Iranian leaders understand that they are facing superpower America plus the regional superpower, Israel. Knowing that Iran does not possess the capability of fighting off this combined power arrayed against her, what is the only course of action her leaders can take?
They must depend upon the Russian Bear for protection. With her superior Scalar Weapons System, Russia can defend Iran. This course of action only drives Iran into the Russian embrace, thus further setting the stage for the Russian-led invasion of Israel! Read full details in NEWS2200.
Now that Iran is falling securely into the Russian orbit, let us examine the strain in relations with Turkey, as her forces are also prophesied to march with Russian forces against Israel in Ezekiel 38-39.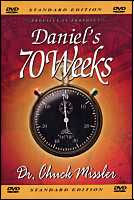 DVD
II. Turkey's diplomatic relations with Israel is straining to the point of breaking!
NEWS BRIEF: "Israel-Turkey relations deteriorate: FM to recall envoy in Ankara ", Haaretz News, January 12, 2010
"Senior officials in his own ministry say Foreign Minister Avigdor Lieberman is trying to foil the scheduled visit of Defense Minister Ehud Barak to Ankara following renewed tensions in relations between the two countries. Barak is scheduled to travel to Turkey on Sunday for an official visit in which he will meet with Turkey's defense and foreign ministers."
Barak is supposedly traveling to Ankara to mend diplomatic fences, but the hardline Foreign Minister Lieberman is bound and determined to stop this reconciliation. While I am somewhat surprised that such a hardline attitude is coming from Israel, I do not believe that any meaningful healing of diplomatic relations will occur.
Ever since the hardline Erdogan won election in a landslide in 2002 (Read NEWS1733), the once warm relations between Turkey and Israel have consistently cooled, to the point now where Turkish officials are expressing warm support for Iran and Syria!
Watch Turkey. Her forces are prophesied to march with the Russian and Iranian forces from the north during the Ezekiel 38-39 prophecy. Therefore, her government must change from its traditional pro-West government to a pro-Islamic militant government, one that will want to help eradicate Israel from the face of the earth.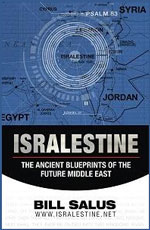 III. You cannot ignore "facts on the ground".
The Palestinians may be ready to embark upon a project which will powerfully prod Israel to accept a Palestinian State.
NEWS BRIEF: "Work begins on first planned Palestinian city ", by Ben Hubbard, Associated Press, January 12, 2010
"ATARA, West Bank -- Work crews have broken ground on what they hope will be the first modern, planned Palestinian city - a step that officials say will help build an independent state in spite of the current deadlock in the peace process with Israel."
One of the major problems the Palestinians have had with Israel is that her technology is about a century behind Israel's and her cities certainly reflect that massive disparity. This new city seems to be planned to be a modern, advanced city in every sense of the word. Its construction could certainly aid the Palestinian cause in establishing a Palestinian State.
But, Israel is not cooperating!
"The $500 million project hinges on Israel's approval of a short stretch of road. 'We could build the whole city, but the question is, would people live in a city that doesn't have an access road?' said Bashar Masri, managing director of the company behind the project. 'Obviously, the answer is no'."
"Palestinians say Israel has not responded to their requests about the access road. The Israeli Defense Ministry, which is in charge of the area, did not return calls from The Associated Press about the issue."
The Palestinian leadership is quite plain in stating that these type of plans are essential if a modern Palestinian State is ever to be built.
"Western-backed Palestinian Prime Minister Salam Fayyad, an internationally respected economist, has announced plans to build institutions regardless of progress in peace talks, aiming to be ready for statehood in two years. The new city, known as Rawabi, would be a key part of that plan. Rawabi, about 20 miles (30 kilometers) north of Jerusalem, is designed to look much like an American suburb."
This proposed city will avoid the pitfalls of other Palestinian cities.
"Cities like Ramallah and Nablus have sprawled into the West Bank countryside over the last century, leaving them with insufficient roads, infrastructure and parking space, producing daily traffic jams that snarl their centers. "
We must remember Bible prophecy concerning the descendents of Edom, the modern-day Palestinians.