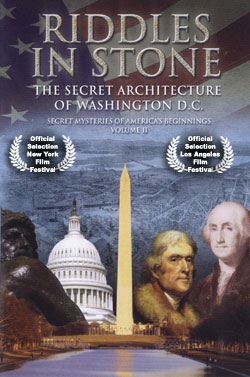 Award-Winning Documentary
VOLUME 2 -- "Riddles In Stone: The Secret Architecture of Washington, D.C."
PROGRESS UPDATE
"Riddles In Stone" is going to prove the real reason that the Pentagram in the street layouts just above the White House (NEWS1040) has one small segment missing. Masonic apologists, like David Barton, argue that the street designs just resemble a Pentagram, but cannot really be one on purpose because one small segment is missing!
Therefore, Barton argues that the street designs are not really occult, thus preserving his mirage that the government of America is Christian.
People who are taken in by this argument simply do not understand the "Devil's wiles", for the answer lies squarely in the beliefs of Black Magick Witchcraft and occult Astrology. You will stand amazed at learning the truth!
UPDATE ON TIMING
Chris Pinto says he is on track to finalize his polishing of "Riddles In Stone" video on February 1, at which time he will send it to the video duplicator to make the Master. We expect to have quantities to begin shipping by mid-February. We shall begin shipping the earliest orders first.
Praise God for your patience. The quality will be so incredible that you will totally forget that we were late in getting the video to you.
We still need more financing to complete our plans to promote this product, so if you intend to buy a video, but have not done so yet, please take advantage of our Pre-Publication Sale; you save $5 and we gain monies we need to complete this incredibly expensive production. In fact, the Pre-Publication sale will end on Monday, January 29, at which time we shall return to the regular retail of $29.99.
Or, perhaps, you want to join a number of subscribers who buy "Riddles In Stone" or "The New Atlantis" to give to friends, loved ones, or co-workers; call us for quantity discounts.
For all pertinent information concerning this Pre-Publication Sale, click on this hot link now.
---
--------- Inspiration For the Week-------"The dove found no rest for the sole of her foot." Genesis 8:9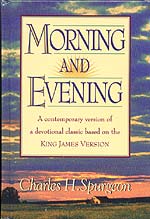 Reader, can you find rest apart from the ark, Christ Jesus? Then be assured that your religion is vain. Are you satisfied with anything short of a conscious knowledge of your union and interest in Christ? Then woe unto you.
If you profess to be a Christian, yet find full satisfaction in worldly pleasures and pursuits, your profession is false. If your soul can stretch herself at rest, and find the bed long enough, and the coverlet broad enough to cover her in the chambers of sin, then you are a hypocrite, and far enough from any right thoughts of Christ or perception of His preciousness. But if, on the other hand, you feel that if you could indulge in sin without punishment, yet it would be a punishment of itself; and that if you could have the whole world, and abide in it for ever, it would be quite enough misery not to be parted from it; for your God--your God--is what your soul craves after; then be of good courage, thou art a child of God. With all thy sins and imperfections, take this to thy comfort: if thy soul has no rest in sin, thou are not as the sinner is!
If thou art still crying after and craving after something better, Christ has not forgotten thee, for thou hast not quite forgotten Him. The believer cannot do without his Lord; words are inadequate to express his thoughts of Him. We cannot live on the sands of the wilderness, we want the manna which drops from on high; our skin bottles of creature confidence cannot yield us a drop of moisture, but we drink of the rock which follows us, and that rock is Christ.
When you feed on Him your soul can sing, "He hath satisfied my mouth with good things, so that my youth is renewed like the eagle's," but if you have Him not, your bursting wine vat and well-filled barn can give you no sort of satisfaction: rather lament over them in the words of wisdom, "Vanity of vanities, all is vanity!"
(C.H. Spurgeon, "Morning and Evening Devotions")
---------- This Weeks Hot News ----------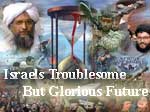 I. As Israeli political leadership is said to be preparing a surprise give-away of much of the West Bank so a Palestinian State could be established, the greatest proponent of Unilateral Withdrawal may be about to ascend to the office of President!
First, let us consider the secret, the almost inconceivable sell-out plan!
NEWS BRIEF: "Olmert secretly preparing to relinquish Israel's heartland", Jerusalem News Wire, January 23, 2007
"Israeli Prime Minister Ehud Olmert has reportedly been secretly bargaining away the God-given patrimony of the Jewish people ... Israeli and 'Palestinian' officials have been clandestinely discussing Israel's final and irreversible surrender of most of Judea and Samaria."
Cutting Edge has long taught that the entire reason for the Unilateral Withdrawal Plan, as mandated by the Oslo "Peace Accords" is to remove Jewish citizens from "harm's way" so that only Palestinians would remain on land in the Gaza Strip and the West Bank. Once all Jews are removed, and once the Palestinians seemingly have their own state, then Israel plans to annihilate all Palestinians (ancient House of Esau) and then retake the Biblical lands. (Please read details of this incredible prophecy which is about to be fulfilled, NEWS2095)
Why Establish A Palestinian State?
An interesting legal fact driving Israel to establish a Palestinian State just before she annihilates it is that international laws allow one state to take action against another state that it does not allow otherwise; in other words, a state is more limited in the actions it can take when it is faced with simply a population of people. Some legal experts have argued that Israel could more easily and more legally attack the Palestinians if they were a state than if they were simply a population living within Israel.
Make no mistake about the fact that the Israeli government fully intends to annihilate the Palestinians in fulfillment of Obadiah 15-18! If you have not heard of this "radically right" premise, please take the time to read all our articles on this subject. You can read our latest, NEWS2095, for it provides links to our previous articles. As you read these articles, you will be amazed at the fact that they are consistent with "facts on the ground". You will never trust Conventional Wisdom any more!
We have always stated that, before this prophesied annihilation (fulfillment of Obadiah 15-18) must be preceded by a total withdrawal of all Jewish citizens. While former Prime Minister Sharon used his tremendous reputation as a tough Army general to push through a withdrawal from The Gaza Strip, his successor, Prime Minister Olmert, has been singularly unsuccessful in persuading the Jewish nation that Israel needed to withdraw from the West Bank. In fact, the more Olmert tried to convince people, the more the Unilateral Withdrawal Plan suffered in the arena of public opinion.
Clearly, several factors were needed to push through a Unilateral Withdrawal from the West Bank:
1) International support would be required. Nations from around the world must sign on to this plan and "force" Israel to accept it. This international pressure has to grow to a degree where Israeli leaders are seen to have no choice but to accept it.
2) A plan drawn up in absolute secrecy was required. The more withdrawal is discussed in public, the more people have become opposed to it.
3) A powerful new political ally to Prime Minister Olmert is necessary, one who can use the power of his office to help forge the new withdrawal policy and force it through the political process.
With these factors in mind, let us go back to our featured article, above.
"Top diplomatic sources', including at least one close to EU foreign policy chief Javier Solana, told the online newspaper that 'historic changes' are set to take place in a matter of weeks. Together with the Gaza Strip, which was abandoned by Prime Minister Ariel Sharon in 2005, the areas now on the table will form a Muslim Arab state dissecting Israel, and whose population remains overwhelmingly hostile to the Jews of this land."
While this article does not mention the unilateral withdrawal of the Jewish citizens currently living in Judea and Samaria, they would presumably be forcibly moved out. While the resistance to such a plan has proven to be insurmountable to the Israeli government of Olmert, this plan might provide the needed extra power needed to force these citizens off the land if the entire international community were to demand that they move. Foreign forces might actually land to force the people off their lands!
In this article, we see that the EU foreign policy chief Javier Solana, is putting the entire political apparatus behind this new policy. And, he stated that these "historic changes" are going to occur "within weeks".
This fact brings us to our next subject.
The President of Israel, Moshe Katsav, suddenly removed himself from power because he is formally charged with criminal counts of rape, sexual harassment, and abuse of power. The significance of this criminal charge is that it creates a vacancy in this critical office at the same time that this secret plan to unilaterally withdraw from Judea and Samara is gaining steam and reaching a critically important stage.
NEWS BRIEF: "Israeli president asks to temporarily step aside over impending rape charge", Boston Herald, January 24, 2007
"JERUSALEM - Israeli President Moshe Katsav, facing charges of rape and abuse of power, asked parliament Wednesday to temporarily remove him from office in an effort to blunt growing calls for his resignation. Katsav has been under intense pressure to quit since Attorney-General Meni Mazuz notified him Tuesday that he planned to indict him on a raft of charges after a months long investigation into allegations by four women who worked for him."
President Katsav was literally "beside himself".
NEWS BRIEF: "Police officials say Katsav is hysterical", YNET News, January 24, 2007
"President's frantic speech draws wave of angry, scornful responses. Internal security minister Dichter says, 'President should find first opportunity to apologize for his emotional frenzy.' MK Beilin: Katsav should resign 'to prevent further denigration of presidential institution'."
If you were innocent of all charges this serious, might you not become a bit "hysterical"?
President Katsav in the past has also accused the political camp of Former Prime Minister Netyanahu for creating this crisis, manufacturing the evidence, in order to remove him from office.
I wonder if President Katsav is right.
Now, we must understand that, if Katsav is fully removed from office, someone else with high aspirations and qualifications would assume the Presidency -- at this most crucial time in the Unilateral Withdrawal Plan!
NEWS BRIEF: "Peres loyalists believe he could win", The Jerusalem Post, January 24, 2007
"There is a majority in the Knesset to end secret ballot voting, ahead of the race to succeed President Moshe Katsav, which would allow Vice Premier Shimon Peres to run for the presidency and win, sources close to Peres said Tuesday. Peres has never officially said that he would seek the presidency, which he has coveted since he was beaten by Katsav in 2000. But Kadima strategist Eyal Arad has been lobbying in the Knesset to pass a bill requiring open voting for president in order to allow Peres to feel confident enough of victory to be able to run."
Notice the statement that Shimon Peres has "coveted" the Presidency. No doubt, the pro-withdrawal forces also "covet" him getting this position, because then he could be in a position to greatly aid Prime Minister Olmert in gaining public acceptance of the withdrawal plan.
Since the inception of the Olso Peace Accords in 1992, which mandated this kind of land giveaway, no politician has been more consistently in favor of the plan than Shimon Peres.
We shall have to watch this developing situation very carefully. If an international agreement is reached requiring Israel to withdraw from these territories so that a Palestinian State can be created, then we know that the Jewish citizens would be forcibly removed from the land -- by an international force, if need be!
Then, once Jewish citizens are removed from "harms way" and once a Palestinian State is created, then Bible prophecies can begin to be really fulfilled. We can think of two critically important ones:
1) "They shall call its nobles to proclaim the kingdom, but nothing shall be there..." [Isaiah 34:12]
Even though a Palestinian State will be proclaimed, there will be no strength and no firm nation, and it shall soon be swept away by the prophecy, below.
2) "The house of Jacob shall be a fire and the house of Joseph a flame, but the house of Esau shall be stubble; they shall kindle them and burn them and consume them , and there shall be no more survivor of the house of Esau, for the Lord has spoken it." [Verse 18]
Watch Israel, for she is the key to End Times events. We find it highly interesting that this June 6-10 will be the 40th anniversary of the Israeli seizure of Jerusalem and the Temple Mount.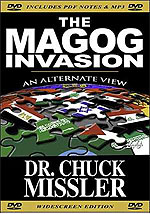 II. Iran is said to be preparing to challenge America in Iraq. The question is, can the Iranian leadership walk that "fine line" between confronting America by proxy in Iraq and facing an American attack?
Before you read this current news story, please take the time to read an article we posted in late March, 2003, just as Coalition Forces were attacking over Iraq's border.
"HAS IRAN 'IGNITED MANY FIRES' TO SET OFF MIDDLE EAST REGIONAL WAR?" -- NEWS1910
Now, you are ready to fully understand this current news article, below.
NEWS BRIEF: "How Iran is planning to deal with Americans", By Amir Taheri, Special to Gulf News, 24/01/2007
"Confrontation or accommodation? The confrontationists, led by President Mahmoud Ahmadinejad believe that the Bush administration, in its sunset phase, will not dare launch any major military operation against Iran. ... the most that Bush can do is to order air and missile attacks on the country's nuclear installations. That would damage the project, perhaps setting it back by a year or two. But it would enable the revolutionary faction within the Khomeinist regime to marginalise its conservative rivals and consolidate its hold on power."
Iranian officials also know that their most sensitive targets are protected by Russian Scalar Weaponry. How confident is President Ahmadinejad?
"So confident is Ahmadinejad that the US has become a toothless tiger that he has ordered a series of operations in Afghanistan and Iraq to test the Americans."
This article then lists the many areas in which Iran is preparing to move against American interests:
1) "The latest attacks in which US and British soldiers were killed in Karbala and Basra"
An interesting story this morning calls this Karbala attack "the boldest and most sophisticated attack in four years of warfare", because a bold plan was enacted whereby insurgents dressed in American uniforms captured four American soldiers and then murdered them
2) "Tehran has also ordered the Mehdi Army militia led by Moqtada Al Sadr to disperse its forces throughout central and southern provinces. "
3) "Hundreds of Iranian-controlled gunmen are moving out of Baghdad, heading for Diwaniyah Karbala and Najaf ... to prepare new positions for anti-US operations"
Is Iran preparing the kind of military disaster about which Cutting Edge warned several weeks ago? Please read NEWS2176, "Are American Forces In Danger of Bloody Defeat In Iraq On A Scale of "Waterloo"?
4) "Ahmadinejad has often threatened to 'raise a thousand fires' against the US when, and if, Washington attacks Iran."
5) "Tehran has also speeded up arms deliveries to its clients in Lebanon with an eye on using any confusion created by an American attack on the Islamic Republic as a cover for seizing power in Beirut"
Indeed, this past week the world witnessed Hezbollah trying to overthrow the government of Lebanon by massive demonstrations, some of which turned fatally violent.
The Iranian regime is almost wishing that the Americans would attack.
"... the theory envisages a series of air and missile attacks by the Americans that would cause hardship but would end by giving the Khomeinist revolution a new lease of life as a force that defied the 'Great Satan' and survived ... imagine the status that Ahmadinejad could claim once he has 'defeated and humiliated' the only remaining 'superpower'."
6) Tehran has also sought out France's President Chirac for European assistance. "Chirac believes that he should spend the last four months of his presidency preventing the US from taking military action against Iran..."
From all accounts, we believe Iran is far closer to achieving her goals than President Bush is in achieving his; in fact, Iran may be close to humiliating President Bush, as this next article demonstrates.
NEWS BRIEF: "Iran 'taking control of Basra by stealth' ", By Thomas Harding in Basra, The Daily Telegraph, 16 jAN 2007
"Iranian intelligence is preparing for complete dominance of southern Iraq when the British withdraw by penetrating Basra's security network and political parties ... Iraqi intelligence sources disclosed to The Daily Telegraph that Iran plans to reap the huge financial rewards presented by the southern oil fields and prevent Western businesses from gaining a foothold inside Basra. British and American political and military leaders are also concerned over Teheran 'giving succour' to terrorists who continue to kill troops every week."
Why should American and British commanders be surprised at this turn of events? All during the war, British troops discovered that they simply could not pacify the Basra area. Just as the insurgents largely controlled the Anbar Province in the North and West, so they largely controlled this Basra area. With the 20,000 troops from the "Coalition of the Willing" now almost completely gone, and with American forces concentrating their efforts in Baghdad, areas like Anbar and Basra can more completely go under insurgent domination. Remember, the last 7,000 British troops are scheduled to leave Basra by May.
Is it any wonder President Bush is sounding such a shrill shriek of anger and fear? His strategy has failed, while the long-term Iranian strategy has succeeded -- at least up to this point. Now that Iran is about to seize operational control of the oil-rich Basra area, by proxy, President Bush is assembling a mighty armada of naval ships. Will the Iranians be deterred? Likely not.
Now, let us return to this article for more rich detail.
"Commanders are anxious that once they pull out of Basra in May the Iranian-backed militias will take over the political and security structures, undoing four years of work ... Iran has found it easy to build alliances with fellow Shias who form the majority in southern Iraq ... The ammunition and weapons used to kill and maim British troops have almost certainly crossed the border from Iran 10 miles outside the city and gone straight into the hands of terrorists."
"British military intelligence is certain that the insurgents have received training from the Iranian Revolutionary Guard with the accuracy of mortar and rocket attacks improving by the week ... When it withdraws from the city the Army can only watch and hope, but it appears there are greater powers at work. Iran has always known Britain's presence was transient and is well prepared for the departure – and for the next round of almost inevitable conflict."
What is the reaction to this turn of events from Iraqi senior officials? Before we answer this question, remember that PM Maliki is a Shi'ite with deep Iranian ties, as are his senior officials.
"Iraq's most senior politicians have no doubts about the ambitions of their eastern neighbour. Speaking during an official visit to London, Tariq al-Hashemi, Iraq's vice-president, accused Iran of 'playing a disastrous role in our internal affairs. We have plenty of evidence that Iran is becoming, unfortunately, the main player in Iraq. They do have a deep influence on everything in Iraq. Wherever you go in Iraq, you see their fingerprints on everything'."
While this reaction seems anti-Iranian, I am convinced it is just for public consumption. These men are Shi'ite, have received training and support from Iran and have traveled to Iran for "consultations". As we shall soon see, anti-American sentiment runs deep within these senior Iraqi officials -- most of whom are Shi'ite.
III. Iraqi Shi'ite leadership -- put into place by President Bush's "democratic election" there -- continues to work directly against Bush's policies - but this latest Iraqi broadside has got to hurt the President's standing a lot!
NEWS BRIEF: "Iraq occupation was an `idiot decision'', The Standard, China, January 26, 2007
"The US-led occupation of Iraq following Saddam Hussein's overthrow was an 'idiot' decision, Iraqi Vice President Adel Abdel Mahdi said Thursday during the World Economic Forum in Davos, Switzerland ... The Shiite vice president's comments came a day after the influential US Senate Foreign Relations committee rejected President George W. Bush's plan to send an additional 21,500 troops to Iraq."
Can you imagine this unimaginable scene? This Iraqi Vice President owes his job to President Bush, for it was Bush who pushed the "democratic election" which Iraq held, and which the President wholeheartedly endorsed.
In fact, during the protracted negotiations following the elections, in which coalitions were formed to rule the country, officials of the Bush Administration encouraged the Shi'ites to come together to form the government, because the Sunni faction had been Saddam's main backers and formed the core of the insurgency, at least to that point.
What President Bush never properly realized -- evidently -- is that the very Shi'ites he was putting into power would naturally feel a great infinity for the Shi'ites who ruled Iran! In other words, by putting Shi'ites in power in Iraq, President Bush sowed the seeds for the disaster he is now facing, i.e., having Iran controlling Iraq through these officials.
Now, let us get back to this incredible story, in which the Iraqi Vice President Adel Abdel Mahdi, in effect, called President Bush an "idiot", for it was Bush who made the decision to invade Iraq for the express purpose of overthrowing him and then occupying the country.
Leaders of the whole world are attending this "World Economic Forum" in Davos, Switzerland! Leaders of countries normally supportive of the United States and of its President just heard an Iraqi official who owes his position to President Bush calling his policy an "idiot".
This sorry situation seems indicative of the terrible condition of American policy in Iraq and Iran - a "poster child" for the condition in which America now finds itself. Truly, Iraq was the "swamp" into which the "Great Satan" would fall.
And, President Bush fell hard.
IV. American forces suffered two helicopters shot down in successive days, and the third copter shot down in less than one week.
If the insurgency is now bringing out the shoulder-fired anti-aircraft missiles which Saddam's forces possessed by the many thousands, but never used during the initial 3-week war, this war could turn really bloody really quickly.
NEWS BRIEF: "U.S. crew of downed helicopter shot at close range", CNN News, January 25, 2007
"BAGHDAD, Iraq (AP) -- Four of the five Americans killed when a U.S. security company's helicopter crashed in a dangerous Sunni neighborhood in central Baghdad were shot execution style in the back the head, Iraqi and U.S. officials said Wednesday .... Two Sunni insurgent groups, separately, claimed responsibility for the crash ... a U.S. defense official said four of the five killed were shot in the back of the head ... The helicopter was shot down after responding to assist a U.S. Embassy ground convoy that came under fire in a Sunni neighborhood in central Baghdad."
Now, let us examine the story of the Blackwater helicopter shot down the day before, on Tuesday.
NEWS BRIEF: "Blackwater Helicopter Shot Down in Iraq", MSNBC, January 24, 2007
"WASHINGTON (AP) - Five civilians died Tuesday in the Baghdad crash of a helicopter owned by the private North Carolina-based security company Blackwater USA, according to a U.S. military official. The cause of the crash was not known, and the identities of the five civilians have not been released ... In Baghdad, a senior Iraqi defense official said the private helicopter that crashed Tuesday was shot down."
This next segment speaks to the helicopter which was shot down Saturday.
"The official also said it was too early to tell if this incident was connected to the crash Saturday of a U.S. Army Black Hawk helicopter that killed a dozen U.S. troops. Officials have gathered evidence that Saturday's Black Hawk helicopter was shot down."
As I stated earlier, if the insurgency is now openly using the thousands of shoulder-fired anti-aircraft missiles which were never used in the initial war, the thinly-spread American forces could find themselves in a whole lot more bloody trouble than they could ever have imagined.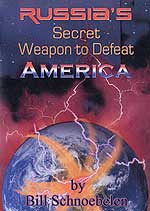 V. When the United States accused China of successfully knocking out a satellite with a "ballistic missile", did China really use their Scalar Electromagnetic Weaponry to take that satellite down?
NEWS BRIEF: "Chinese missile strikes satellite", By Peter Spiegel and James Gerstenzang, Times Staff Writers, L.A. Times, January 19, 2007
"WASHINGTON — The Chinese military shot down one of its own aging satellites with a ground-based ballistic missile last week, demonstrating a new technological capability .... The shoot-down, which U.S. officials said occurred on the evening of Jan. 11, prompted a formal protest from Washington that was joined by allies ... A spokesman for China's Foreign Ministry said today that he could not comment on the anti-satellite test."
"According to U.S. officials, Beijing used a medium-range missile to shoot at its weather satellite, which was 537 miles above Earth when it was hit. The altitude is considered to be a low Earth orbit, but represents the band where most satellites and manned space missions travel. The successful exercise was expected to send tremors through the U.S. satellite industry, which is part of a $90-billion global business involving hundreds of orbiting craft that are essential to routine daily communications and commerce."
"The shoot-down has rattled U.S. defense officials, who are concerned both about the commercial crafts and government spy and military satellites that operate at that height."
Strangely, though, even as the United States demanded an explanation, Chinese officials remain extremely silent. Normal international protocol would demand that China at least respond to the official U.S. diplomatic note.
NEWS BRIEF: "U.S. tries to interpret silence over China anti-satellite test", By David E. Sanger and Joseph Kahn, International Herald Tribune, January 21, 2007
"Bush administration officials said that they had been unable to get even the most basic diplomatic response from China after their detection of a successful test to destroy a satellite 10 days ago ... In interviews over the past two days, American officials with access to the intelligence on the test said that the United States kept mum about the anti-satellite test in hopes that China would come forth with an explanation ... the more immediate mystery about the destruction of the satellite revolves around China's prolonged silence."
Then, to throw a monkey wrench into the entire debate, a Russian official stated that China did not even shoot down this satellite with a missile!
NEWS BRIEF: "Chinese Ballistic Missile Tests Are Exaggerated Rumors — Russian Defense Minister", MOSNEWS.COM, 19.01.2007
"Russian Defense Minister Sergei Ivanov has called the reports that a Chinese ballistic missile has hit a satellite highly exaggerated rumors ... 'I have heard reports to that effect, and they are quite abstract. I'm afraid they don't have such an anti-satellite basis. The rumors are highly exaggerated', Ivanov told reporters in Moscow."
While the Russian Defense Minister refused to elaborate any further, I find it more interesting to focus on what he did not say --- He did not deny that a Chinese satellite had been destroyed. What he denied was that the Chinese shot down their satellite with a ballistic missile.
In other words, this Russian defense official seemed to be saying that the Chinese used some other means to shoot down this satellite. What other means could China have used? And why were they so diplomatically silent for 10 full days before answering the United States?
Since LTC Bearden has stated in his monumentally important Scalar Weaponry book, "Oblivion: AMERICA At The Brink -- Scalar Weaponry Explained, Illustrated", Scalar Electromagnetic Wave weapons systems can easily shoot down satellites in Earth's orbit, and at a lot higher orbit than 500+ miles above the surface.
If the Chinese used Scalar Weaponry to shoot down this satellite, their strange diplomatic silence would be understandable, as they tried to figure out a way to answer the Americans without revealing to the world that they had Scalar capability.
We would also understand why American Pentagon officials were "rattled" by this test. If they had not realize that China possessed Scalar Technology -- transferred by the Russians -- before this test, they certainly realized it now!
VI. Have you ever wondered why the world considers President Bush's wars to be "Christian Crusades"?
Have you wondered why Cutting Edge has always taught that genuine Christians could be persecuted from this war planned to go wrong?
This next story clearly illustrates the real persecution danger we are all facing.
NEWS BRIEF: "As Bush's War Strategy Shifts to Iran, Christian Zionists Gear Up for the Apocalypse: Is Bush pushing for a second war or a Second Coming?", AlterNet News, January 18, 2007
"Christian Zionists are dancing the hora in San Antonio. Armageddon appears to be at hand. As George W. Bush sets his sights on Iran, even Republicans are wondering how to constitutionally contain the trigger-happy king. But for an influential group of Christian fundamentalists -- White House allies that garner not only feel-good meetings with the President's liaisons to the 'faith-based' community but also serious discussions with Bush's national security staff -- an attack on Iran is just what God ordered."
If any genuine Christian believes any of this nonsense, they need to get into the Word of God to discover for themselves that the information within this paragraph, above, is sheer and utter non-biblical poppycock!
Let us examine the two major issues contained within this paragraph:
1) Armageddon is presented here as a final massive conflict between two countries, usually using Weapons of Mass Destruction. During the Reagan years, Mass Media loved to frighten people by reporting that Reagan believed in the Battle of Armageddon, which the Media presented as a nuclear conflict between Russia and the United States.
Nothing could be further from the truth. Armageddon is mentioned only once in the entire Bible, in Revelation 16. This chapter represents the last of God's judgments upon the Earth. In verse 13-14, we read that God is using green demonic beings to draw the leaders of the Earth for the express purpose of gathering into one place.
In 16:16, we read: "And he gathered them together into a place called in the Hebrew tongue Armageddon."
We see this action unfolding in Revelation 19:11-21, where Jesus appears over the place called Armageddon with His Armies of Heaven. Jesus speaks one word, and instantly, all 200 million troops gathered on this battlefield are simultaneously killed. This action should not be called the "Battle of Armageddon", but the "Slaughter of Armageddon".
This is Armageddon. Ignore any definition which is other than this Biblical one.
Yet, this article tells us that John Hagee is perpetuating this Biblical nonsense! I never felt comfortable with the easy access to the White House which Hagee has always enjoyed. The Bible says that true believers will be persecuted by the world and by the leaders of the world.
Remember, President Bush is an acknowledged life-long Adept in the Black Magick Skull & Bones secret society, a membership he has refused to repudiate (NEWS1314). His nebulous claim to being a Christian completely unravels when you examine the fruits of his Presidency since assuming office in 2001 (See our table, "President Bush's Bad Fruits versus Good Fruits"). Then you will know the truth about this President, and know why no Christian leader can trust him.
2) Where in the Bible does it say that God wants Iran destroyed? Can anyone give me chapter and verse? Rather, in Ezekiel 38-39, God foretells that Persia (Iran) will march with Russia against Israel in the "Latter Days". The stage is right now begin set for that invasion, as the prophesied nations are now lining up allied with each other and with Russia.
God destroys all the armies of these nations and the nations themselves in order to deliver Israel. I cannot find any Scripture which says God wants any foreign nation to destroy Iran.
Now, let us return to this featured story to see why the world considers Bush's wars as Christian Crusades -- being waged because of George's Biblical prophetic beliefs. In the process, you will see some pastors whose true nature is now revealed in the Daily News:
"Biblical literalists, convened together through San Antonio megapastor John Hagee's Christians United for Israel (CUFI), are now seeing the fruits of their yearlong campaign to convince the Bush administration to attack Iran." (Emphasis added)
"Hagee's most important meeting was smaller and not public, at the White House with deputy national security adviser and Iran Contra player Elliott Abrams ... Did the two men talk dispensationalism or diplomacy? That the president's top national security advisor on Middle East policy met with the popular author of a best-selling book that claims that God requires a war with Iran demonstrates just how intensely politics trumps policy (and human lives) for this unhinged administration." (Emphasis added)
The fact of the matter is that President Bush is conveniently following an old heretical doctrine known as "Christian Dominionism", a belief which states that Jesus is not strong enough to come back to the earth until and unless His Church has conquered the earth for Him. Once His disciples have conquered the earth in the name of the Lord Jesus, then Jesus can return.
Of course, the opposite is true. The Omnipotent power of the Holy Spirit brought Jesus into this world the first time as a helpless baby, against all the massed forces of earth and hell. We see this explained in Revelation 12:4-5. As Satan waited for the baby to be born so he could kill him, God's power saved Jesus and swept Him into Heaven in the Ascension.
Therefore, Jesus can, and will, return to Earth at a moment the Father has decided, again against all forces of Hell and wicked Earth arrayed against Him. Jesus stated that the number of true believers on Earth would be exceedingly small when He returns, certainly not in the numbers required by a belief that forces of the Christian Church must conquer the Earth!
Nevertheless, Hagee has his people "locked and loaded for a war"! How sad, and how unbiblical.
"Bush knows Hagee's minions are locked and loaded for a war to end not only all wars, but the world. He might have already signed a secret executive order authorizing military action against Iran ... His saber rattling won't work for the majority of Americans outraged by his conduct of the Iraq war and opposed to its escalation. But for his listeners gearing up for the end times -- a segment of American evangelicals increasingly united around this issue -- Bush fired up the grandiose rhetoric of a final showdown: 'The challenge playing out across the broader Middle East is more than a military conflict. It is the decisive ideological struggle of our time'."
When the wars of President Bush end in absolute disaster, the entire non-Christian world is going to rise up as one in anger, furiousa that one man's "Christian prophetic beliefs" could have caused so much disaster and death -- and World War III.
At this point, Bush will be totally discredited, as will all people who literally believe the Bible -- as Hagee clearly does not, despite his claims to the contrary! Concentration camps will open wide for all genuine Christians. Cutting Edge has been warning that this is the plan by which the Illuminati is discrediting President Bush.
Now, can you understand exactly how our discrediting can occur? Time is truly getting short.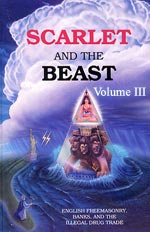 "English Freemasonry and Banks"
VII. Iran, Russia, and China may be ready to launch a counter-punch against President Bush's new anti-Iran policies
This punch will likely be felt long after the super naval armada now assembling in the Persian Gulf has gone home.
NEWS BRIEF: "China Says Major Shift On Dollar Policy Coming", Financial Intelligence, By John Browne, A News Max Alert, 1-23-7
"At a high-level financial conference this past weekend, China's Premier Wen Jiabao said, 'China would actively explore and expand the channels and methods for using [its] foreign exchange reserves'."
"Considering that the bulk of China's reserves are in U.S. dollars, it should send tremors about the future of the greenback. The dollar has been reeling in recent years. A shift by China out of dollars - as Wen is hinting - could be catastrophic. China's reserves recently surpassed Japan's - now exceeding $1 trillion. Some 70% of these reserves -­ more than $700 million - are in dollars. "
Last year, Russian President Putin noted that the only reason America could roam throughout the world threatening people and invading nations is that the nations of the world bought and sold oil in American Dollars. Putin hinted then that, just perhaps, oil exporting nations should consider selling oil in a currency other than the Dollar.
Since then, Russia, China, Iran, and Venezuela have begun doing just that. And, right on schedule, the American Dollar has begun to slip on world markets. The crisis point has not been hit yet, but at some time soon, the dollars available to finance President Bush's wars will no longer be available, and American troops will have to come home.
NEWS BRIEF: "Euro displaces dollar in bond markets", By David Oakley and Gillian Tett in London, Financial Times.com, January 14 2007
"The euro has displaced the US dollar as the world's pre-eminent currency in international bond markets, having outstripped the dollar-denominated market for the second year in a row. The data consolidate news last month that the value of euro notes in circulation had overtaken the dollar for the first time ... That represents a startling turnabout from the pattern seen in recent decades, when the US bond market dwarfed its European rival... the main factor is a rise in euro-denominated issuance by companies and financial institutions around the world."
The time seems to be coming when America's enemies might be able to defeat President Bush's foreign policies in the offices of national banks, as they weaken the American Dollar to the point where our troops would have to return because we cannot afford to keep them overseas any longer!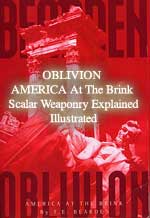 VIII. All elements of the coming continent-wide "Super Storm" are now in place, just as the movie, "Day After Tomorrow" depicted.
As Cutting Edge has been warning for years, Weather Control technology using Scalar Electromagnetic Waves makes it possible for the very continent-wide storm as depicted in this movie to actually take place!
Europe may have just received such a storm in weakened form! All across the world, weird, unusual storms in unusual places are occurring, just as "Day After Tomorrow" depicted.
The TV movie, "Day After Tomorrow" depicted that the first signs of the impending Super Storm which later wiped out the entire North American Continent was that weather began occurring in various parts of the world which was unusual for that locality. Cold weather, including snow and ice, were occurring in places normally known for nice warm year-round weather, while some usually cold and snowy locations were suddenly very warm.
Remember the premise: The illuminati does nothing on a huge scale unless they have first tested it on a smaller scale first.
Now, let us examine a story about much warmer than normal temperatures in a land known for its bitter cold.
NEWS BRIEF: "European Russia's continued warm winter is unprecedented", Russian News and Information Agency, January 15, 2007
"MOSCOW, January 16 (RIA Novosti) - The consistently mild temperatures being registered throughout European Russia this winter are unlike anything experienced before, a top meteorologist said Tuesday ... The unusually warm winter weather, more typical of fall, began in December and has continued into January,with average temperatures remaining above zero degrees Celsius (32 degrees Fahrenheit). ... Roman Vilfand, head of the Hydrometeorological Center, said temperatures throughout December were 6-8° above the average: 'Short-term fluctuations have occurred before, but such weather persisting for a whole month is a previously unseen phenomenon'."
"The first two weeks of January, normally the coldest month of the year, were the warmest for those dates in the Russian capital in 130 years, meteorological reports said Monday ... Last year, conversely, most of Russia was gripped by bitter cold as temperatures plummeted to minus 34°C (minus 29.2°F) on the night of January 19-20 ... The warm winter in Central Russia has led to unprecedented phenomena, including blossoming flowers and swelling buds in the Kursk Region."
This next story tells us about unusually cold weather in a part of the country normally known for its year-round nice weather.
NEWS BRIEF: "Motorists Stranded Near Grapevine Spend Night In Vehicles: Snow Falls In West L.A., Malibu", 4 Weather Plus, January 18, 2007"
"SANTA CLARITA, Calif. -- Motorists stranded on the Golden State (5) Freeway overnight near the Grapevine continued their journeys Thursday morning when the California Highway Patrol began escorting drivers on the icy stretch of road. The roadway had been closed overnight due to snow and ice."
"In the Malibu area, part of Kanan Dume Road remained closed Thursday morning as crews worked to clear snow from the roadway. Kanan Road was closed from Mulholland Highway to Triunfo Canyon Road, north of Malibu, says CHP Officer Francisco Villalobos. Most of the snow fell south of Sunset Boulevard and just east of the 405 Freeway. Residents told NBC4 that several inches of snow fell in their yards. The last snowfall recorded at Los Angeles International Airport was in January 1962, according to the National Weather Service. Trace amounts -- less than 0.5 inches -- were reported ... 'One of our sergeants said he hadn't seen anything like this in 20 years', said California Highway Patrol Officer Leland Tang at the West Valley Station."
"The National Weather Service said the wintry precipitation was from an upper-level low moving through the region. The cold set in late last week, bringing night after night of freezing overnight temperature to many parts of the state and causing extensive agricultural damage."
Indeed, California farmers are experiencing hundreds of millions of dollars of damage to their crops.
Then, the Super Storm hit. Did Europe just experience a nearly continent-wide Super Storm?
NEWS BRIEF: "Gale force winds and rain batter Europe, killing 27", The Jerusalem Post, Jan. 19, 2007
"Gale force winds and heavy downpours hammered northern Europe, killing 27 people and disrupting travel for tens of thousands. The storms on Thursday were among the fiercest to batter northern Europe in years ... By evening, as wind speeds subsided, weather related accidents had killed 27 people ... US Secretary of State Condoleezza Rice, meanwhile, cut short her visit to Berlin in order to leave for London before winds worsened, landing at London's Heathrow Airport amid winds gusting up to 130 kph (77 mph). "
"German meteorologists dubbed the storm 'Cyril' and recorded gusts of up to 191 kph (118 mph), forcing dozens of flight cancellations, prompting the national railroad to suspend services and shutting schools. "
"At sea, coast guard ships and naval helicopters rescued the crew of a British container ship damaged and drifting in the English Channel, Britain's Coast Guard said. Ferries were canceled or delayed in Britain, Ireland, France, Belgium, the Netherlands and Finland. Austria's national weather service said storm winds had the potential to reach 170 kph (105 mph) at higher altitudes in the Alps, and officials cautioned skiers and snowboarders to get off the mountains and seek shelter well before nightfall."
"On land, residents along the North Sea coast were warned to expect storm swells up to 3.5 meters (11.5 feet) higher than normal."
As you can see by paying attention to the geography of this story, this storm did batter virtually the entire European continent. The really sobering fact is that weather scientists wielding Scalar Electromagnetic towers can make the events of the "Day After Tomorrow" movie come to pass -- including the continent wide Super Storm.
As the propaganda intensifies regarding the Global Warming issue, painting the consequences in horrible predictions, remember that the purpose of this entire exercise is to use this "global fiasco" to form a "global government", a coercive one which can force people to live in a certain way and only in certain locations so "Global Warming" can be "solved".
Let us quote the Illuminati Plan for deliberately creating huge global problems in order to bring about their Global Government, Economy, and Religion:
"... secret societies were planning as far back as 1917 to invent an artificial threat ... in order to bring humanity together in a one-world government, which they call the New World Order." ["Behold A Pale Horse", by New Age author, Bill Cooper, p. 27]
"When we come into our kingdom [New World Order] our orators will expound great problems which have turned humanity upside down in order to bring it at the end under our beneficent rule. Who will ever suspect, then, that all these peoples were stage-managed by us according to a political plan which no one has so much as guessed at in the course of many centuries?" [Protocols of the Learned Elders of Zion, Protocol #13; Emphasis added]
It seems to me that this very old plan is working to perfection, in your Daily News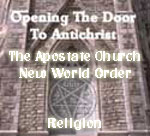 IX. False Religions are hitting a new height in the world today, as exemplified by the proclamation of Tom Cruise as "the new Christ of Scientology", and that he "will be worshipped like Jesus"!
NEWS BRIEF: "Cruise 'is Christ' of Scientology", By EMILY SMITH, US Editor, The Sun, January 23, 2007
"TOM Cruise is the new 'Christ' of Scientology, according to leaders of the cult-like religion. The Mission: Impossible star has been told he has been 'chosen' to spread the word of his faith throughout the world. And leader David Miscavige believes that in future, Cruise, 44, will be worshipped like Jesus ... A source close to the actor, who has risen to one of the church's top levels, said: "Tom has been told he is Scientology's Christ-like figure.
" 'Like Christ, he's been criticized for his views. But future generations will realise he was right'."
Satan has long realized that he could not deceive all peoples throughout the world through a single lie. But, he did know that one person would fall for one type of lie, while another person would fall for a completely different lie, even as he congratulated himself on not falling for the first lie!
For this reason, Satan has created many hundreds of false religions throughout the world.
But, I have to admit, I was taken aback when Tom Cruise was compared to Jesus Christ, as the new 'Christ' of Scientology! This reminds me of a very important prophecy: