Cutting Edge Is Now Using Twitter!
We have now begun to use the new medium of communication, Twitter. Whenever we see a story which needs to be disseminated quickly, we shall post it on Twitter. To follow Cutting Edge on Twitter, go to http://twitter.com/cuttingedgenews or you can use the RSS feed by clicking the icon below. Follow us on

or

RSS feed
---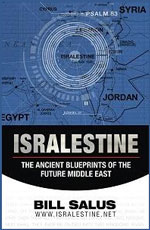 V. Israeli Defense Minister warned that the Jews have met their enemy and they are the Palestinians!
Barak's argument is a clever ploy designed to sell the idea of a Palestinian State taken from Arab lands.
NEWS BRIEF: "Defense Secretary Barak Warns: Biggest threat is Palestinians among us", YNET News, January 26, 2010
"Defense minister explains lack of clear definition of borders with Jewish majority inside, Palestinians outside will be biggest threat on Zionism ... If Israel is not divided, he adds, 'this will become a bi national or apartheid state'.
"The defense minister said that 'we have an interest to draw a border with a Jewish majority forever alongside a country expressing the Palestinians' desire. We have a historic responsibility to look at reality and understand that without marking a border in the Land of Israel with a Jewish majority inside and a Palestinian outside, that – and nothing else – will be the biggest threat on Zionism and the people of Israel'."
This argument is totally without merit and will be rejected by anyone with even a minute amount of common sense. However, this argument will persuade certain Left Wing Jews with a clever concept of plausibility. However, the reality is that Israel needs to pay attention to keeping the land God granted them, even if that means shipping all these Palestinians who are so unhappy in Israel, back to their real historic land -- the Kingdom of Jordan!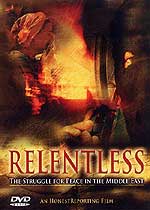 DVD
VI. Speaking of Jordan, did you hear Prime Minister Netanyahu's declaration about stationing Israel Defense Force troops on the Jordanian border, even after the Palestinian State is established?
NEWS BRIEF: "Netanyahu: Israel Must Militarily Surround New PA State", by Hillel Fendel, Israel National News, January 21, 2010
"Prime Minister Binyamin Netanyahu says that Israel will have to encircle any new Arab entity in Judea and Samaria, in order to prevent rocket smuggling. Speaking with foreign reporters on Wednesday evening, Netanyahu said that Israel must ensure 'an efficient way, at the entry and exit points, to stop rockets from being smuggled into the territories close to Israel'."
Why is Netanyahu worried about these limited numbers of rockets aimed at Israel when he does not seem concerned about the nearly 30,000 rockets aimed at Israel by Hezbullah. Or, why is the PM not concerned by the rockets Hamas possesses?
Is Israel concerned about Syrian and Egyptian rockets aimed at her cities?
Why is Israel now suddenly so concerned about rockets on her Jordanian border?
The answer is simple: Israel knows that a Jordanian attack from her border with Israel is part of the overall Islamic strategy for the final war with Israel. Therefore, the Israeli Prime Minister wants to ensure that the Israeli Defense Force is properly deployed right on the border to prevent a Jordanian incursion.
Please take the time to read the Pentagon report to the Congress on the Islamic strategy for the final war against Israel:
NEWS1056 - "THE NEXT ARAB-ISRAELI WAR AS PLANNED BY THE ARABS - Part 1 of 2
NEWS1057 - "THE NEXT ARAB-ISRAELI WAR - Part 2 of 2
After you read this report on the war strategy of the Arabs -- as released by the Pentagon -- a great many events of the past 10 years will make a lot more sense. Furthermore, you will see why the Palestinian State is so important to the successful carrying out of this Islamic war plan.
You will also see Bible prophecy being formed through this strategy.
This is excellent reading!
---
New Headline News Articles
America Has Now Murdered 50 Million Babies Through Abortion!
How does a Satanist view Abortion? Did you know that the Illuminati views Abortion as a major and indispensable tool to enable them to achieve the New World Order?
http://www.cuttingedge.org/news/n2405.cfm
Is The Scott Brown Massachusetts Republican Senate Victory Really A Blessing For Conservatives?
Genuine Conservatives are about to be snookered! National Editorial from World Net Daily proclaims the same warning as Cutting Edge did about the practical effect of the Republican Senate victory in Massachusetts! Do not think the genuine Conservative cause will be enhanced by this G.O.P. victory!
Haiti is devastated by 7.0 Earthquake - 500,000 feared dead!
Was this terrifying quake triggered by scientists wielding the weapon of electromagnetic wave technology -- H.A.A.R.P.?
"... some scientists in their laboratories ... are engaging even in an eco-type of terrorism whereby they can alter the climate, set off earthquakes, volcanoes remotely through the use of electromagnetic waves." (Defense Secretary William Cohen, Terrorism, Weapons of Mass Destruction, and U.S. Strategy Sam Nunn Policy Forum, April 28, 1997, University of Georgia, Athens, Georgia)
http://www.cuttingedge.org/news/n2403.cfm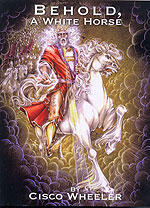 The Next Pope Could Very Well Be The False Prophet of Revelation 13
A 12th Century Catholic prophecy concerning the final number and destiny of popes have been fulfilled to the letter; will the next pope be the False Prophet of Revelation 13?
St. Malachy's prophecies are being closely followed now that they have come true to the letter for the past 900 years! Does God allow the demonic host any prophetic foreknowledge? http://www.cuttingedge.org/news/n2401.cfm

Pope Benedict XVI Begins The First Step In Canonizing Pope Pius XII, The Pope Who Stood By His Friend, Adolf Hitler All During World War II!
Pope Pius XII was dubbed "the silent Pope" because he never spoke out against Adolf Hitler and his genocide campaign against the Jews. After the war, numerous European newspapers openly called for War Crimes charges to be levied against the Pope.
You will soon see that Pope Pius XII considered Adolf Hitler to be an important ally and that he aided the German war effort significantly, especially at the end of the war when the Vatican set up the infamous 'Rat Lines' which enabled many Nazi leaders to escape capture by the Allies!
Pope Benedict is going to crown Pius a Saint! An incredible rewriting of history. http://www.cuttingedge.org/news/n2400.cfm
Two New Headline News Articles
"Civilization-Ending Global Warming Rhetoric Reaching The Planned End Stage of Global Dictatorship!"
President Obama is said to be ready to join other world leaders at the Copenhagen Summit in signing an agreement which shall create a new Global Dictatorship! If this type of agreement is signed, the Illuminati has expertly used the Global Warming issue to create their coveted Global Government, just as Cutting Edge has been predicting for years (NEWS2193).
http://www.cuttingedge.org/news/n2397.cfm

"Tens of Thousands Protest Copenhagen Climate Talks"
Did you know the Illuminati funds, controls, and directs all protests at all their global meetings?
Most people are not aware of the dynamics driving Anti-War and Anti-Globalist protests. Such protests only drive to solidify the support of the globalist meeting and of the president's followers. When Eldridge Cleaver realized that protesters were being funded by the very Industrial Complex forces he was trying to overthrow, he exclaimed, in his book, "Do It":
"The wealthy were buying themselves a revolution!" [Epperson, The Unseen Hand, p. 404]

Open Letter To President Obama: Stop Apologizing For America's Past!
Why is our President jetting all over the globe, apologizing for America's bravery in World Wars I and II. We don't ask for praise from any country we have liberated or kept free, but at the very least, our own President has no business apologizing for the incredible bravery of our soldiers!

Fanatic Muslims ARE the Enemy!
The Ft. Hood attack should serve as a strong 'wake-up call' to the American people that fanatical Islam is the enemy of America, and any Islamic soldier in American uniform is to be considered a possible terror threat to our country.
But, the propaganda campaign against genuine Christians can turn on a dime, using this Ft. Hood tragedy as the excuse. How can this be possible? You might be surprised!
---