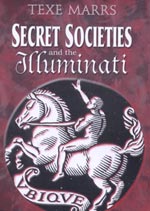 DVD
NEW HEADLINE NEWS ARTICLE!
The Rothschild Family -- Bilderberger Group -- Endorses Hillary Clinton As President!
Additionally, Wolf Blizter asked during the California debate if a Hillary/Obama or Obama/Hillary candidacy was in the immediate future. Neither candidate shot the idea down!
Would this pairing represent the Democratic Party's "Dream Ticket"?
---
NEW DVD - WITCHCRAFT - The Age of Innocence Is Over!!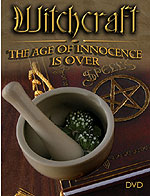 Did you know that Daniel 8:23-25 (KJV)foretells that the religion of Antichrist will be Witchcraft, specifically, Black Magick witchcraft? Therefore, Christians need to really and truly be aware of the "devices" of Witchcraft and how it is impacting the entire world today
"Witchcraft: The Age of Innocence" will examine the origins of witchcraft and its evolution to the modern-day Wiccan Movement. It will explore the beliefs not only of those who practice a postmodern, sanitized "white magick," but also those who delve into the "black magick" of the avowed disciple of Lucifer. We will also see how the movement has progressed from primarily evil witchcraft to a sanitized witchcraft acceptable to the masses, even though it is still as evil and dangerous as it was in days of old
Does a witch conjure evil spells with the aid of such apothecaries as "eye of newt" and "dried wing of bat" mixed in a boiling cauldron under a full moon? Does a witch invoke Satan or other evil spirits to do their bidding for them? Are witches on a mission to replace Christianity with "Devil Worship?" Does the modern witch truly worship Lucifer, or is he or she simply a "tree-hugging" disciple of "Mother Nature?" Are those who practice Wicca and "white magick" true witches, or are the "true witches" the practitioners of "black magick" and Satan worshipers cast in the mold of Aleister Crowley or even Anton LaVey?
Are Christians to run from witches in fear, or should they make every effort to reach them for Jesus Christ? Indeed, we show how a Christian can use this information to reach a practicing witch with the saving Gospel!
Running time is 2 hours
---
---------- This Weeks Hot News ----------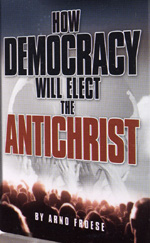 Presidential Politics Dominated The News
I. Major Mass Media publications are swinging into line praising Senator Obama to the highest earthly heaven!
NEWS BRIEF: "The Kennedy Mystique: Something fundamental has shifted in the Democratic Party", by David Brooks, The New York Times, January 29, 2008
"Something fundamental has shifted in the Democratic Party."
This bottom line statement is quite powerful! This sentence is meant to portray the reality that a very powerful, very fundamental, change has occurred within the dynamics of the Democrat Party. Who is the focus of this powerful change? Senator Obama -- as we noted in the News Alert of January 28.
This Brooks editorial continues, saying that personal revulsion of toxic Clinton campaign tactics is spreading so rapidly and so widely within the Democrat Party that Obama is now receiving dynamic new political support. He is even being touted as the "Black JFK" (John F. Kennedy) by none other than the Kennedy clan!
Indeed, as I noted in the January 28 News Alert, Senator Ted Kennedy's sudden switch to supporting Obama was completely unprecedented! Since Senator Kennedy lost his second brother, Robert, to the assassins bullet, he has been extremely careful to hug closely to the Illuminati Plan. Therefore, his abrupt switch from his traditional, undying support of the Clintons to supporting Obama must have the support of the Illuminati, or else Ted would not have had the backbone to step out on his own.
In the January 28 News Alert, I noted that it was conceivable that the Elite had turned on the Clintons. For those of you who are doubtful, modern history gives us the perfect example of a key politician whose sudden switch in policies caused the Illuminati to move against him with deadly force. President John Kennedy was dead within months after he unveiled his plans to severely curtail the authority and the reach of the C.I.A., and after he announced that he was pulling American troops out of the Vietnam War.
But, not only did the Elite murder JFK, they did so in a manner which possessed strong occult earmarks of Illuminized Freemasonry. Kennedy was assassinated in the Masonic Dealey Plaza, on the 22nd day of the 11th month, on the 33rd parallel! (Read NEWS1756 to see how important the number '11' is to the practicing occultist)
Therefore, when I saw this unbelievable switch in loyalties from the Kennedy clan, and I heard the accolades they heaped on Senator Obama, my first thought was that the Illuminati had switched against Hillary -- even though they have been carefully manipulating her for decades.
Now, however, I believe that all these accolades are designed to build up the relative newcomer (Obama) enough so that he can come on the ticket with Hillary as her Vice-Presidential candidate. After all, he has precious little experience at the National level and almost zero experience at the International level. Hillary and Bill, however, do possess this kind of experience.
But, Senator Obama could be seen as adding great strength to a Clinton ticket, probably nullifying many of her perceived negatives. I will be greatly surprised if the Democrat ticket is not Hillary/Obama. I am not issuing a prediction, but this ticket makes the most sense.
Remember, everyone in this entire political scenario is simply reciting the script they have been given. For those new readers to Cutting Edge, let us review two New World Order leaders who have boldly told us that all major events are scripted.
To read of more past Presidents and lesser politicians who have lived in dread of the Illuminati, please read Ralph Epperson's classic book, "The Unseen Hand". I consider this book to be must-read for anyone desiring to know about the Elite Plan to move the entire world into the global dictatorship known as the New World Order.
II. Hillary Clinton handily won the Florida Primary yesterday, solidifying her official role as front-runner.
NEWS BRIEF: "Clinton Wins Florida, But the Numbers Are Ominous", Yahoo News, January 29, 2008
"New York Senator Hillary Clinton bid more aggressively for a win in the meaningless-but-maybe-meaningful Florida Democratic primary ... It was all part of a strategy to reclaim the limelight that she lost to Illinois Senator Barack Obama when he swept last Saturday's South Carolina primary.
However, this article was quick to point out that not all is positive with Hillary's victory.
"But for all her trouble, Clinton could barely secure half the vote in Florida. With almost all the votes counted, Clinton was at 50 percent. Obama was winning 33 percent. Former North Carolina Senator John Edwards was at 14 percent. And Dennis Kucinich, who is out of the race, pulled 1 percent. Ominously for Clinton, she lost the black vote -- badly.... while Clinton brags about her Florida win, the numbers from Florida illustrate the challenges that lay ahead for her. "
This next article reports that one of Hillary's strengths is the Hispanic vote.
NEWS BRIEF: "Women, seniors, Latinos take Clinton to Florida win", CNN Politics, January 29, 2008
"DAVIE, Florida (CNN) -- Sen. Hillary Clinton dominated Florida's Democratic presidential primary Tuesday with solid support among women, seniors and Latino voters..."
This kind of support will likely be held up to the public as giving Hillary great strength as the California primary approaches. Remember that the skill of the master propagandist lies in his/her ability to make scripted events unfold in such a manner as to seem to the undiscerning as a natural flow of action.
And, finally, remember that Hillary is perceived to have the largest amount of negative impressions as any other candidate. Therefore, to get her elected, Mass Media "Talking Heads" have to be able to spin the story so that the American people will believe that she won in spite of those negatives. We have postulated on the possibility of a Third Party candidate, but having Senator Obama on the ticket could have the same effect of being able to explain to the American people how Hillary could have been elected when so many people dislike her. Obama, we will hear, neutralized her negatives.
Late breaking news is reporting that John Edwards is dropping out of the Presidential race.
NEWS BRIEF: "With a Last Call to Action, John Edwards Will Exit the Race", By John Nichols, Truthout, 30 January 2008
"John Edwards has canceled campaign events that were scheduled for today in February 5 primary and caucus states ... Edwards did not want to abandon the presidential race. He kept up an intense schedule of events in 'Super Tuesday' states even after a credible but disappointing third-place finish in his native state of South Carolina's Saturday primary."
As of this writing, Edwards has not announced whom he will support for President. Only two main candidates now are running for the Democrat Party -- Hillary Clinton and Barack Obama.

III. Senator John McCain beat Mitt Romney handily for the Florida Republican Presidential primary.
NEWS BRIEF: "Behind McCain's Big Win In Florida", The Wall Street Journal, January 30, 2008
"Arizona Sen. John McCain won Florida's Republican primary in a hard-fought race against former Massachusetts Gov. Mitt Romney, as Rudy Giuliani and Mike Huckabee fought for third place. The win gives Mr. McCain a big boost ahead of next Tuesday's 20-state contest."
"John McCain's important Florida victory was boosted by older and military voters impressed with his national-security experience and commitment to cut government spending. A sense that he has the best chance to beat the Democrats in November, and his throaty attacks on Hillary Clinton, added to Mr. McCain's appeal among skeptical conservative voters."
I have a hard time believing that Senator McCain could actually be the Republican nominee. Not only does he possess a significant amount of negatives, but during the 2000 primary campaign, some veterans groups actually accused McCain of being a traitor to his country during his time as a Prisoner of War in North Vietnam (Read an account of this accusation at "Poisonous politics" The Boston Globe, June 21, 2007)
Cutting Edge has no idea whether these accusations are true, but that is not the point. If McCain were to really be the Republican candidate for President, he is likely to be dogged about these traitor accusations in much the same manner as Senator John Kerry was dogged in the 2004 Presidential campaign by the "Swift Boat" veterans. Those determined attacks -- whether true or not -- dogged Kerry at every step. McCain is likely to endure the same fate.
In the aftermath of this Florida Republican primary, Rudy Guiliani dropped out of the race. Now, the campaign is mainly between two candidates: McCain and Romney.
Both Mike Huckabee and Ron Paul are running well behind at this point.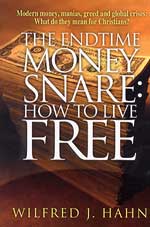 IV. In a strong follow-up move to ward off economic downturn, the Federal Reserve cut prime interest rates by half-percentage point.
NEWS BRIEF: "Fed Cuts Fed Funds Rate by Half Point", NewsMax.com, January 30, 2008
"WASHINGTON -- The Federal Reserve cut a key U.S. interest rate by a half-percentage point Wednesday as part of an aggressive effort to halt a sharp slowdown in an economy ... The Fed's action takes the bellwether federal funds rate target to 3 percent, the lowest since June 2005, and comes just eight days after it slashed rates by a bold three-quarters of a point."
"The cumulative 1.25 percentage point reduction in the benchmark overnight rate in less than two weeks ranks among the most abrupt rate-cutting sprees in the modern history of the U.S. central bank."
Meanwhile, some good economic news occurred amongst a backdrop of poor news, showing that the economic stimulus from the first rate cut is already working.
NEWS BRIEF: "Mortgage Applications Near 4-Year High", News Max.com , January 30, 2008
"NEW YORK -- Applications for U.S. home mortgages jumped to their highest level in nearly four years as low interest rates led more homeowners to seek refinancing, according to data from an industry group on Wednesday ... The MBA seasonally adjusted index of refinancing applications soared 22.1 percent to 5,103.6, the highest since July 2003."
NEWS BRIEF: "Private Sector Grows by 130,000 Jobs", News Max.com, January 30, 2008
"U.S. private employers added 130,000 jobs in January, about three times the number that economists had been expecting ... It suggests that employment rebounded some in January," said Joel Prakken, chairman of Macroeconomic Advisers, adding "declining house prices and declining stock prices are factors that drag on consumption, but if employment and wages continue to grow it is unlikely that you would see an outright decline in consumer spending," Prakken said.
"U.S. Treasury debt prices crept lower on Wednesday after the surprisingly robust private-sector employment report."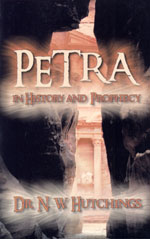 DVD
V. As events on the Gaza Strip/Egyptian border continue to unfold, some observers believe they see an onerous Hamas/Iran/Saudi Arabia connection!
If true, this development could represent a real threat to the establishment of the Palestinian State as envisioned by both the Oslo Accords and the summit at Annapolis. Furthermore, Hamas might have just trumped Israel's strategic position, severely undermining the Jewish state's efforts to destroy Hamas and turn the Gaza Strip back over to Palestinian President Abbas.
NEWS BRIEF: "Breaking of Gaza blockade seen as coup for Hamas", Dawn News, January 30, 2008
"GAZA CITY: After months of isolation in its Gaza fiefdom, Hamas has returned to regional centre stage with a bang after militants blew open the border with Egypt to break an Israeli blockade. A Hamas delegation has been invited for talks in Cairo on Wednesday as Egypt scrambles to restore order to its frontiers while the Islamists' popularity on the Arab street has received a major fillip. 'Hamas has been able to be a driver of events in the region and is able to carry out and determine facts on the ground', Nicolas Pelham, of the Brussels-based think-tank, the International Crisis Group (ICG), said."
Indeed, Hamas leaders showed considerable "out of the box" thinking when they instigated the march on the Egyptian border crossing with 350,000 people, backed by large bulldozers who easily knocked down about seven miles of border fence. Immediately, limited numbers of Egyptian border guards were confronted with a surging mass of humanity which they simply could not control.
In an instant, Hamas had effectively neutralized the Israeli blockade of electricity, fuel and other commodities which Israel had imposed in order to try to stop militants from firing terror rockets into Israel from Gaza.
In fact, Hamas' action here reminds me of a brilliant chess move in which one player suddenly moves his pieces into a "checkmate" position!
This next segment reveals that Egyptian President Mubarak stepped back to allow this mass of humanity to pass because sentiment throughout Egypt, The Gaza and much of the Arab world was galvanized by this bold Hamas move.
"The scenes of candlelit vigils on the streets of a blacked-out Gaza after Israel cut fuel supplies to the territory's sole power plant drew such sympathy across the Arab world that President Hosni Mubarak had little choice but to order his security forces to stand back and allow Gazans to cross."
Now, notice the length of time Hamas has been planning this dramatic action.
" 'The operation was remarkably prepared and choreographed for several months', Pelham said."
Sources inside Israel have been reporting that Hamas had been planning this "spontaneous" attack on the border for months, and that these preparations had been created with the cooperation of Egypt. Whether Egypt was involved is a question at this point, but the diplomatic activity by pro-Hamas countries, Iran and Saudi Arabia, are not in question.
NEWS BRIEF: "Hamas backers Saudi Arabia and Tehran Step into Gaza Crisis", DEBKAfile Intelligence Report, January 29, 2008
"On the sixth day of the Palestinian surge out of Gaza into northern Sinai, Egyptian intelligence is discovering that, far from being chaotic, it was minutely planned by the fundamentalist Hamas group which rules the Gaza Strip ... each of the estimated half a million Gazans in flight, one-third of the total population, received a $300 grant, which accounts for the shopping spree they could suddenly afford. Hamas was therefore willing to spend $150 million on a maneuver for seizing control of an enclave in northern Sinai."
Did you catch that most important phrase? "seizing control of an enclave in northern Sinai."
Do you mean to tell me that Hamas was actually trying to seize Egyptian territory on the other side of the Gaza barriers, much like Hezbullah has seized territory from Lebanon just north of the Israeli border? If this is the case, then Hamas has truly threatened to checkmate Israel, the United States, and the Palestinian Authority. This development would be huge!
"Egyptian border troops were forced to stand aside by this mass of surging humanity. Dozens were injured by gunmen shooting from inside the mob. Early Monday, Jan. 28, Cairo deployed a border guard brigade in the northern Sinai town of El Arish, to hold the line against the spread of the Palestinian tide into the largest town in the peninsula."
Surely, Egypt will soon act forcefully to drive these hundreds of thousands of Gazans back across the border, for she will not allow her sovereign land to be seized, even by fellow Arabs. but, right on cue, Hamas' backers, Iran and Saudi Arabia, entered into the diplomatic fray.
"In Riyadh, meanwhile, Saudi foreign minister Saud al-Faisal is holding talks Monday with the Hamas bureau chief Khaled Meshal ... The Saudi government backs Hamas ..."
What could be the key concession which Iran, Saudi Arabia and Hamas might be trying to wrest from Egypt? This next segment tells us.
They want to "keep the Gaza-Egyptian border terminal of Rafah open to traffic under the joint control of Egypt, Hamas and a token Palestinian Authority presence."
This goal must have Western backing, because Secretary of State Rice and representatives of the European Union suddenly commented this week that they would accept Palestinian Authority forces patrolling the Gazan border with Egypt.
Iran, meanwhile, is also getting involved in this planned fracas.
"Tehran, for its part, sent Iran's foreign ministry director general Ali Asghar to Cairo Sunday, Jan. 27, to put its oar into the standoff. He was quickly received by Egyptian foreign minister Aboul Gheit. For three decades, Egypt and Iran have not had formal diplomatic relations, but in the last two months, their government ministers have met frequently and, last week, Iranian president Mahmoud Ahmadinejad phoned Mubarak to discuss how Tehran could cooperate in solving the Gaza border issue."
This article then notes that the United States and Israel have now been forced on toward the fringes of this crisis. Listen as this DEBKAfile article clearly states the strategic advantage which Hamas is seeking to gain.
"Hamas and its terrorist confederates have now acquired a safe haven on Egyptian soil, out of Israel's reach, much like Hizballah's enclave north of the Litani River or al Qaeda's across the Afghan border in Pakistan's tribal regions. Saudi Arabia and Iran are not expected to rob them of this prime strategic advantage ..."
The IDF, meanwhile, is livid, because they warned Former Prime Minister Sharon several years ago that, to give up the Gaza Strip to the Palestinians could create the very crisis which Israel is facing right now. Add to this disaster the fact that Prime Minister Olmert and his Defense Minister Barak vetoed an IDF offensive over a month ago -- before the futile blockade of Gaza began -- which would have neutralized Hamas militarily, and you again have a picture of inept Israeli leadership.
Meanwhile, we have to consider whether the Illuminati has just signaled that their vision is for Israel to permanently give the Gaza Strip to Egypt! Daniel Pipes, part of the CFR Elite, has written a most provocative article.
NEWS BRIEF: "Give Gaza to Egypt", by Daniel Pipes, reprinted in The Jerusalem Post, January 30, 2008
"Startling developments in Gaza highlight the need for a change in Western policy toward this troubled territory of 1.3 million persons ... for twenty years Gazans largely acquiesced to Israeli rule ... Faced with a lethal Gaza, the Israeli government of Ehud Olmert decided to isolate it, hoping that economic hardship would cause Gazans to blame Hamas and turn against it. To an extent, the squeeze worked, for Hamas' popularity did fall. The Israelis also conducted raids against terrorists to stop the rocket attacks. Still, the assaults continued; so, on January 17, the Israelis escalated by cutting fuel deliveries and closing the borders. 'As far as I'm concerned', Olmert announced, 'Gaza residents will walk, without gas for their cars, because they have a murderous, terrorist regime that doesn't let people in southern Israel live in peace'."
"That sounded reasonable but the press reported heart-rending stories about Gazans suffering and dying due to the cutoffs, and these immediately swamped the Israeli position. Appeals and denunciations from around the world demanded that Israelis ease up ... Then, on January 23, Hamas took matters into its own hands with a clever surprise tactic: after months of preparation, it pulled down large segments of the 12-km long, 13-meter high border wall separating Gaza from Egypt, simultaneously winning goodwill from Gazans and dragging Cairo into the picture. Politically, Egyptian authorities had no choice but uneasily to absorb 38 wounded border guards and permit hundreds of thousands of persons temporarily to enter the far northeast of their country."
After describing the mess, this CFR member advocates the solution.
"What might Western states now do? The border breaching, ironically, offers an opportunity to clean up a mess. Washington and other capitals should declare the experiment in Gazan self-rule a failure and press President Hosni Mubarak of Egypt to help, perhaps providing Gaza with additional land or even annexing it as a province."
This proposal is breathtaking! Egypt would then control the Gaza Strip, and could move significant numbers of troops right up to the border with Israel. At this point, Israeli towns would not be facing inaccurate Hamas terror rockets, but sophisticated rockets, artillery fire and Egyptian elite forces!
Egypt has always sought this kind of advantage, but Israel has always stood firmly in the way.
Israel has always depended upon her crack Israeli Defense Force and crafty civilian leadership to survive the constant hatred of surrounding Arabs. Since Israel is lacking these two elements right now, can the time be far off when the prophecy of Daniel 12:1 be fulfilled?
"AND AT that time of the end Michael shall arise, the great angelic prince who defends and has charge of your [Daniel's] people. And there shall be a time of trouble, straitness, and distress such as never was since there was a nation till that time. But at that time your people shall be delivered..." (Daniel 12:1; Parallel Bible, KJV/Amplified Bible Commentary)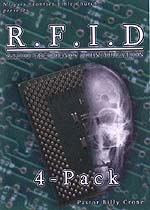 DVD
VI. Modern R.F.I.D. technology is forcing future police state authority and control into areas you have probably never dreamed of before!
NEWS BRIEF: "Hospitals tagging babies with electronic chips", World Net Daily, January 15, 2008
"Over half the birthing facilities in Ohio are being equipped with an RFID infant protection system placed on infants at birth to prevent them from being abducted from the hospital or from being given to the wrong mother. Standard protocol in the hospitals using the VeriChip system is that the baby receives an RFID anklet at birth and the mother receives a matching wristband," VeriChip spokeswoman Allison Tomek told WND. 'The mothers are not asked'."
Can you believe this intrusion? Without parental consent, hospital authorities in Ohio are fitting an RFID anklet to the newly born baby! Of course, this entire effort is justified so that "baby stealing" can be minimized, even though national statistics do not show this need -- just as gun statistics do not show a national need for gun confiscation!).
Oh, yes, the RFID anklet is removed from mother and baby when they are released from the hospital.
What this effort represents is a conditioning process which shall get people comfortable with the concept of each citizen being marked. While the public justification zeroes in on the "benefits" of people being marked, no one seems to be talking about the coming planned global dictatorship and the need for the dictators to maintain absolute minute control over their subjects!
This next news article tells us that some companies are requiring their employees to be "chipped"!
NEWS BRIEF: "RFID Gets Under Their Skin", VeriChip, March 1 2006
"A COMPANY IN OHIO has incorporated use of human-implanted RFID chips into its employee access control system ... CityWatcher.com, Cincinnati ... In February, Six Sigma Security Inc., Cincinnati, installed and integrated VeriChip Corp.'s VeriGuard Security Suite, featuring VeriChip's human-implantable RFID microchip, at CityWatcher.com."
"Chips about the size of a grain of rice were implanted into three employees' arms on a volunteer basis. The passive RFID chip is located between the elbow and the wrist. Once the arm is within six inches of the scanner, it reads the chip, which stores a number, and verifies the number to a database. Once verified, the scanner knows whether or not the individual has access to the door."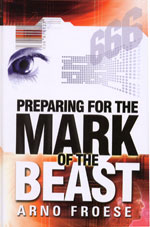 Again, all this effort is designed to condition people to accept the human implantation marking system so that, when Antichrist arises, he and his minions can more easily convince people to accept the Mark of the Beast.
Today, as never before, the forces of The Beast (Antichrist) are preparing for their man to arise. And, a key portion of that preparation is this early implanting of the RFID chip.
Let us quickly review this key Scripture once more:
"And he causeth all, both small and great, rich and poor, free and bond, to receive a mark in their right hand, or in their foreheads: And that no man might buy or sell, save he that had the mark, or the name of the beast, or the number of his name. Here is wisdom. Let him that hath understanding count the number of the beast: for it is the number of a man; and his number is Six hundred threescore and six." (Rev 13:16-18)
VIII. President Bush delivered his last State of the Union address on Monday. While most people likely dozed through his speech, we want to note some most interesting segments which no one should ignore!
NEWS BRIEF: "Bush's State of The Union: Give Me Spy Powers Now", Wired Network, January 28, 2008
"President Bush's final State of the Union speech touched on but did not dwell on Congress' ongoing debate over how much unilateral spying power to hand over to the nation's spooks and whether to grant the nation's telecoms retroactive immunity for helping the government's warrantless spying on Americans."
Did you catch that statement? President Bush and Congress are debating on how they can legalize activity which is now illegal! Right now, the White House is pushing America's telecom companies to give them information on individuals which is presently illegal. I thought the President took an oath of office to uphold the laws and the Constitution of the land! How, then, can this "Christian" president be leading such an illegal effort?
Bush continues to push his "War on Terror" effort as the reason the Federal Government needs to spy on its own citizens. I thought the official lie on the attacks of 9/11 is that Islamic militants carried out these attacks; the only reason the government needs this kind of power is because the REAL reason for legalizing this kind of spy network is to use its powers against individual citizens as the planned dictatorship gets closer and closer.
President Bush's real legacy will be to turn over all these dictatorial powers to the 44th President.
Our next news story reports that, even though Bush really should apologize to a whole lot of people about a whole lot of evil he has rained down upon them, the State of the Union address contained no such apology to anyone!
NEWS BRIEF: "No apologies in final State of the Union", Los Angeles Times, January 29, 2008
"WASHINGTON -- Relaxed, confident and unapologetic, President Bush delivered his seventh and likely final State of the Union address Monday, giving a triumphal appraisal of the war in Iraq and citing a list of modest proposals that came with two barbed veto threats ... Bush devoted the largest section of his speech to the Iraq war, and his tone contrasted sharply with that of a year earlier ... This year, with violence waning, Bush returned to the soaring rhetoric more typical of his State of the Union speeches. "We will not rest until this enemy has been defeated', he proclaimed. 'We must do the difficult work today, so that years from now people will look back and say that this generation rose to the moment, prevailed in a tough fight, and left behind a more hopeful region and a safer America."
"Throughout the 53-minute address, Bush connected his themes by using the word "trust" as a rhetorical refrain to herald the conservative idea of small government ... Many Democrats singled out the president's comments on the economy for criticism. Sen. Robert Menendez (D-N.J.) said: 'The president touched so lightly on the state of the economy. I don't think he has any idea the difficulty Americans are facing'."
"The economic stimulus package is perhaps the most successful compromise Democrats and Republicans have forged since control of Congress shifted to the Democrats last year. The House is expected to approve the nearly $150-billion measure today."
All in all, this speech was one of the least eventful State of the Union addresses in memory. Perhaps that is best for a President who is still suffering from really low levels of approval from a very tired American people.