WEEKLY UPDATES FROM Cutting Edge Ministries, www.cuttingedge.org
2/4/2006      Over 1,400 Articles Posted! Nearly 150,000 People Downloading A Salvation Page Per Year! (Psalm 127:1)
---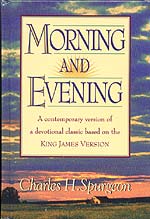 ---------- Inspiration For the Week-------"Jesus - Received up into glory." 1 Timothy 3:16
We have seen our well-beloved Lord in the days of His flesh, humiliated and sore vexed; for He was "despised and rejected of men, a man of sorrows, and acquainted with grief." He whose brightness is as the morning, wore the sackcloth of sorrow as His daily dress: shame was His mantle, and reproach was His vesture.
Yet now, inasmuch as He has triumphed over all the powers of darkness upon the bloody tree, our faith beholds our King returning with dyed garments from Edom, robed in the splendour of victory. How glorious must He have been in the eyes of seraphs, when a cloud received Him out of mortal sight, and He ascended up to heaven! Now He wears the glory which He had with God or ever the earth was, and yet another glory above all--that which He has well earned in the fight against sin, death, and hell.
As victor He wears the illustrious crown. Hark how the song swells high! It is a new and sweeter song: "Worthy is the Lamb that was slain, for He hath redeemed us unto God by His blood!"
He wears the glory of an Intercessor who can never fail, of a Prince who can never be defeated, of a Conqueror who has vanquished every foe, of a Lord who has the heart's allegiance of every subject. Jesus wears all the glory which the pomp of heaven can bestow upon Him, which ten thousand times ten thousand angels can minister to Him. You cannot with your utmost stretch of imagination conceive His exceeding greatness; yet there will be a further revelation of it when He shall descend from heaven in great power, with all the holy angels--"Then shall He sit upon the throne of His glory." Oh, the splendour of that glory! It will ravish His people's hearts. Nor is this the close, for eternity shall sound His praise, "Thy throne, O God, is for ever and ever!" Reader, if you would joy in Christ's glory hereafter, He must be glorious in your sight now. Is He so? (C.H. Spurgeon, "Morning and Evening Devotions")
---------- Resource Update ---------- New Cutting Edge Video!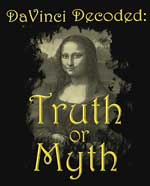 * "DaVinci Decoded: Truth or Myth" -- DVD

-- VHS

View the first 14 minutes online
Millions of people have read Dan Brown's best seller, the DaVinci Code. This book, though a novel, claims to be based on historical facts that not only question, but blatantly attack the deity of Jesus Christ and the divine inspiration of the Holy Scriptures.
In a few months, millions more will be able to see the cardinal doctrines taught in the Word of God directly affronted on the giant silver screen. For on May 15th, The DaVInci Code, starring Tom Hanks and produced by Ron Howard will be released in theaters world wide. The release of this movie will breed a new widespread questioning of fundamental Christianity across the globe.
For this reason, Cutting Edge Ministries now introduces a two hour seminar, DaVinci Decoded: Truth or Myth? In this video seminar, Cutting Edge will give the viewer not only the historical facts to protect individuals who read the book or see the film, but also provide a valuable witnessing tool to reach those who would be led astray by myths that have no historical foundation.
If your desire is to take on the "whole armor of God" and not only arm yourself against deception but also be able to effectively defend your own faith against attack---you need to view this video presentation. It will enlighten you as to what is myth and what is truth, and thus prepare you to effectively defend the Faith as you stand for the truth of the Word of God and for Jesus Christ in these perilous times.
This video is the result of 12 years of research and is 2 hours long. Also has 150 colorful PowerPoint slides
Related DaVinci Code Bookstore Items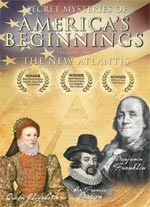 * "Secret Mysteries of America's Beginnings: Volume One -- The New Atlantis --
Where DaVinci Code meets National Treasure!
The greatest "Whodunit" of the past 500 years! "Secret Mysteries of America's Beginnings" unfolds the fascinating history behind the founding of America, and exposes the esoteric underbelly of its design. Why is Washington D.C. build on the 77th Meridian? Are the Revolutionary War cities really built in perfect alignment with Stonehenge? If America was founded as a Christian nation, why are many of its symbols, buildings, and monuments based on Pagan traditions? There is no doubt that much of America's national heritage was Christian, but just as a coin has two sides, our national heritage has a second side – one based squarely on occult secret societies and their values.
To find the answer to these questions, we follow the journey of secret societies from England to the New World and learn of their ancient hope: to rebuild the lost empire of Atlantis.
In the 16th century, Sir Francis Bacon was at the helm of the secret societies in England. When Bacon penned his classic work, 'The New Atlantis' he believed that America and Atlantis were one and the same. He outlined his vision for the perfect society, which almost prophetically became the United States of America. Is it possible that Bacon's vision guides America today?
Learn the incredible secrets of the esoteric traditions, hidden within the manifold layers of signs and symbols in our nation's infrastructure. Find out why some believe that from ancient times America has been chosen to fulfill a secret destiny.
We shall start shipping this incredibly revealing and high quality video no later than February 10. Many of you have pre-ordered. You will be shocked when you realize that events as current as the DaVinci Code and the war in Iraq are merely the outworkings of an occult plan conceived in the late 16th Century!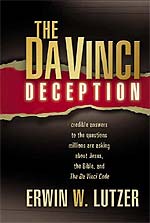 * "The Da Vinci Code Deception" -- Book

-- Audio CD

(On 3 CD's )
Antichrist cannot arise unless a substantial number of people believe in the lie propagated by "The Da Vinci Code", written by Dan Brown. Thus, the very fact this book was written carries significant End of the Age connotation! Erwin Lutzer rebuts the claims made by "The Da Vinci Code"
Was Jesus really married to Mary Magdalene? Did they actually have children who intermarried with the French royal family? Has the church been hiding the truth for centuries? In his best selling work of fiction, The DaVinci Code, Dan Brown blurs the lines between history and fiction, giving the impression they are one and the same and that Christianity is based on a lie. In The DaVinci Deception, renowned theologian, Dr. Erwin Lutzer, examines the "facts" behind the best selling novel, clarifies the issues involved in the deception, and equips readers with the truth.
Popular Combination Packs To Save You Money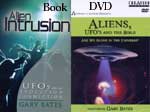 * Book/DVD Combination Offer! Book "Alien Intrusion" with DVD "Aliens, UFO's, and the BIBLE"
Alien Intrusion book presents on the most haunting and persistent mysteries of our era. UFO's have been sighted in every country and throughout the centuries. This book examines all the relevant issues, such as Roswell and alien autopsies, astronaut Gordon Cooper's sightings, claims of official silence, alien abductions and UFO phenomena. This book is a landmark volume that brings together the most important evidences and comes to conclusions which are far more sinister -- yet profound -- than most could ever imagine. What you are seeing is not always what it seems
DVD "Alien and UFO Sightings" is an intriguing video which examines whether sighted spacecraft could really be reality, or are they sophisticated illusion? Author and lecturer Gary Bates speaks especially about the connection between UFO phenomenon and Evolution teachings. UFO beliefs are rapidly escalating amongst our people, challenging Christianity. Biblical teachings about demons and the supernatural are also examined in light of this modern controversy.
Save $9.00 over buying these two items individually -- http://www.cuttingedge.org/detail.cfm?ID=995

* Book/DVD Combination Offer: "Frozen In Time Book/Mammoth and the Ice Age DVD"
When it comes to scientific facts, the Bible has always proven to be accurate -- if the facts are objectively and thoroughly examined. Both the "Frozen In Time" book and the "The Mammoth and the Ice Age" DVD are nicely enhanced with graphics and illustrations as they present the Biblical view of the Ice Age.
Assures both adults and children that the "real world" and science can be readily understood from Scripture. The facts are clear; the confusion has only come from humanists who want to deny God and His Creation.
Save $9.00 over buying these two items individually -- http://www.cuttingedge.org/detail.cfm?ID=994
Related New Item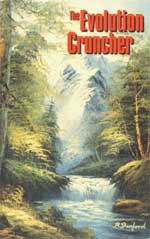 * "The Evolution Cruncher" - Incredible Value: 928 book for only $4.99!
Prominent scientists explain why evolution is a hoax. Science teachers present evolution as if it were a proven fact. This book, with its thorough index, makes it easy to find answers to those outrageous claims. * Thousands of scientific facts, disproving evolutionary theory. * Hundreds of statements by prominent scientists disproving evolution. * 1,350 scientific quotations or references. Remarkably broad coverage. Learn about many different aspects of evolution. * A handy full-size subject index to make it easy to find what you are looking for. Study questions. * An extensive research guide. * 43 pages of illustrations. * Easy to understand! * 928 pages! Huge book!!
http://www.cuttingedge.org/detail.cfm?ID=1259
Other New Items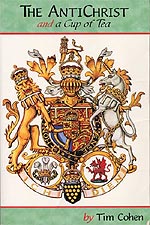 * "Antichrist & A Cup of Tea DVD" -- 4/Pack DVD Set

I was highly skeptical that anyone could know the precise identity of Antichrist before he arose on the world scene. Can the saints of God in Christ recognize the AntiChrist now? Could this truly be possible? Yes! Tim Cohen reveals hard evidence in THE ANTICHRIST AND A CUP OF TEA DVD Set. Cohen presents his evidence in three DVD's, while the fourth DVD contains his interview with God's Learning Channel
This DVD set contains all the key points of his book plus significant new material. Since DVD's retail for between $20-25 each, getting a 4-DVD set for only $69.95 represents a great value.
While Cutting Edge is a pre-Tribulation Rapture ministry, we heartily recommend this DVD set, for the material Cohen presents to prove that Antichrist will come from the House of Windsor is precious.
Runs 5 Hrs, 46 minutes!
Don't be confused that one DVD says "DVD 5", as Cohen specially picked these four DVD's out of a much larger set. -- http://www.cuttingedge.org/detail.cfm?ID=1262
Also available as the original 443-page book


* DVD COMBO OFFER: "DVD 3-Hour Sold Their Souls For Rock-n-Roll" PLUS DVD "Nephilim Walk Among Us Again!" Plus FREE Audio Tape"
Regularly $42.98, On Sale For $36.98, Saving You $6.00
1) Nephilim Walk Among Us Again - Jesus warned in Mathew 24 that "For as the days of Noe were, so shall also the coming of the son of man be". This video features Cutting Edge staff teacher and lecturer, Mac Dominick, who takes us through a Biblical study of Genesis chapter 6 and other books of the Bible to explain just what was happening in the days of Noah and how Angels married Human women and had Children by them, known as Nephilim.
2) When you order this video, we shall include as a bonus a FREE audio tape, "Aliens, Antichrist and UFO's". This Cutting Edge video will take you through the Bible and show why we believe that this has now happened again. Demons in all forms, including Nephilim, are furiously active in the world today
3) Rock-n-Roll is one of the most demonically based forms of music in world history. If you are fighting with your children or your grandchildren about Rock, this video will give you the ammunition you need to convince your loved ones of the Satanic nature of Rock-n-Roll. You will also see how Rock-n-Roll is preparing the masses of youngsters to be the future army of Antichrist, just as Cutting Edge has been saying for 10 years! This video is as powerful as it is, because it was written by an insider who is now Born Again. If you like the hard-hitting style of Cutting Edge, you will absolutely love this beautifully produced video. -- http://www.cuttingedge.org/detail.cfm?ID=1263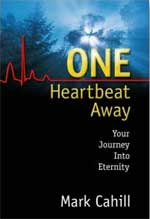 * "One Heartbeat Away: YOUR Journey Into Eternity" -- Book
"What is your life? It is even a vapour, that appeareth for a little time, and then vanisheth away" (James 4:14)
You went to kindergarten and then elementary school. You learned to play sports. You went to junior high and high school. You were overly concerned about your grade point average. You got your driver's license. You went to college. You went to some concerts. You got a job. You got married. You had some kids. You cheered your favorite sports teams. You retired.
Suddenly -- You died. Now what?
Is there anything out there after we take that last breath? Life is a journey that will end...sometime. Is that all there is... this life and nothing more? Why are we even here? This book answers all these questions in a manner which will assure the believer and move the unbeliever to an eternal decision for Jesus!
http://www.cuttingedge.org/detail.cfm?ID=1260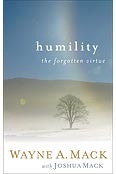 * "Humility: The Forgotten Virtue Today"
"Pride goeth before a fall"
Most sins turn us away from God, but pride is a direct attack upon God. It lifts our hearts above Him and against Him. Pride seeks to dethrone God and enthrone itself. How can Christians fight against this sin and develop genuine humility?
In this helpful book, the author guides readers through Scripture, showing us how we can take steps to develop humility and diminish the destructive pride in our lives. Readers will find here a resource that is practical, well illustrated, and relevant to their lives. Pride is one of those sins everyone is marinated in from birth. It permeates the soul, festers in the heart, and oozes out of every pore of our life. Dr. Wayne Mack and his son Joshua do an excellent job of diagnosing the cancer of pride and provide inspired biblical treatment.
With the scalpel of Scripture they carefully do surgery on the soul of the reader. Drawing wisdom from both Biblical examples and great preachers of the past they offer practical instruction for extracting the menacing sin of pride and specific steps for replacing it with its glorious counterpart – humility. -- http://www.cuttingedge.org/detail.cfm?ID=1261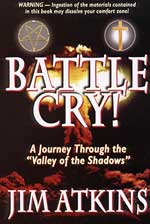 ---------- This Weeks Hot News ----------
I. Israel has begun West Bank withdrawal! The settlement of Amona was the test case for future withdrawals. Remember, Israel has to withdraw 80,000 settlers from the West Bank before she can finalize preparations to fulfill Obadiah 15-18 prophecy, and be prepared to go to war with her Arab neighbors. No one really knows how long this process will take.
NEWS BRIEF: "IDF Blocks Roads Leading to Amona: Main Highway Cut", Israel National News, Jan 31, '06
"Security personnel have blocked the roads leading to the town of Amona, to be demolished tonight. Despite the barriers, thousands of protestors have already reached Amona. More are on the way. IDF and police forces have blocked all the roads leading to the town of Amona, north of Jerusalem. Barricades have been set up along Route 60, the main north-south highway in Judea and Samaria, to block access to the Jewish town, slated for demolition late Tuesday night. Giant concrete slabs have been set down on the roadway in both directions to ensure that no traffic passes near the area. Vehicles bearing Arab plates are allowed to pass through the area. Egged buses are also being permitted to pass through the roadblocks. Persons in vehicles who can prove via their identity cards that they live in Ofra are also being given access to their homes. Other residents of nearby communities report of being in a 'state of siege'."
"Over 6000 security personnel are expected to take part in the demolition. The driver of one of the commanders charged with carrying out the operation refused to obey orders on Tuesday, and will probably be faced with a court martial. Soldiers are being carefully scrutinized to limit instances of insubordination. Those suspected of sympathy with Amona residents are being temporarily assigned to other units."
With all the heat and light being caused by this forced evacuation, you might be surprised to learn how many homes are being demolished: nine homes are slated for demolition. That's it! Just nine (9) homes. Yet, the entire operation is under a national spotlight, leading one to wonder if this evacuation is planned as a test case to see if the West Bank area is going to evacuate as smoothly as The Gaza Strip.
Once the IDF had completely sealed this small settlement off, police officers swung into action -- and the results were shockingly brutal.
NEWS BRIEF: "Police Come Out Swinging During Amona forced evacuation: 60 Protestors Wounded So Far", Israel National News, February 1, 2006
"Scores of young Jewish protestors are wounded in Amona after police moved in swinging clubs. 'Excessive police violence', according to all reports. One house has been destroyed. Several youth were trampled by police horses and left bleeding on the ground. 'We saw a lot of use of clubs and horses', one television commentator said, 'and there are many questions that will have to be answered, because afterwards, the evacuation was done efficiently without such extreme violence'."
Did you catch that bit of information? After the initial police violence, the "evacuation was done efficiently without such extreme violence".
In other words, after the police had thoroughly intimidated the settlers with their brutal methods, the rest of the forced evacuation proceeded rather smoothly -- "efficiently", as this news story reported. One has to wonder if the police used such intimidating violence as a means by which to intimidate the rest of the 80,000 settlers whose evacuation was next. Settlers are either going to be intimidated or angered, as the photo essay linked below will attest.
NEWS BRIEF: "Video: Excessive Israeli Police Brutality Caught on Tape" -- Began beating resistors sitting non-violently with arms-crossed inside an Amona home", Israel National News, February 3, 2006
As we have reported again and again on Cutting Edge over the years, secular Jews have a real disdain for religiously observant Jews, a feeling of loathing which borders on hatred. The Illuminist government controlling Israel is even further down this road of disliking religious Jews, because they view such Jews as constituting a very strong obstacle in the way of the complete secularization of the country. In NEWS1052, we reported that the Illuminati actually views these observant Jews as enemies who must be neutralized.
Given this background, you can understand that, over the past 40 years, Mass Media within Israel has consistently portrayed the religiously observant Jew as being a problem for the country and an embarrassment to "normal" secular Jews. This propaganda has certainly been effective, and perhaps is the reason the Olmert government has proven to be so eager to begin West Bank withdrawal.
This next news story reveals the extent to which the Jewish electorate has been so successfully propagandized against the religious Jew:
NEWS BRIEF: "Poll: 63% say settler violence wrong -- Israelis blaming settlers! The Jerusalem Post, February 2, 2006
"A Geocartography poll commissioned by Army Radio on Thursday morning found that 70 percent of those polled blamed Wednesday's violence in Amona on past Israeli governments who encouraged the settlement enterprise. Of those asked, 63% said that while they understood the settlers' sense of betrayal, their use of violence was unjustified. The settlers and their supporters were held responsible by 39% while 19% blamed the police and 31% apportioned blame equally between the two sides. In addition, 64% blamed the leaders of the Council of Judea, Samaria, and Gaza (Yesha) for Wednesday's incident, 57% blamed the rabbis who educated the youths and 51% blamed Acting Prime Minister Ehud Olmert's government for failing to reach a peaceful resolution to the violence."
As you can see, secular Jews placed more blame on the settlers than on police for the violence accompanying the forced withdrawals. You see, Prime Minister Sharon has successfully convinced the majority of Israelis that his unilateral withdrawal is the only plan which stands a chance of ending the unending cycle of violence by the Palestinians against the Jews. Sharon and his master propagandists have convinced the majority of the electorate that the Palestinians will begin to "moderate" their opposition to the Israelis once they have their own state. Of course, this thinking is fallacious and totally without foundation!
But, this is the illusion under which the majority of the Jewish electorate are living. They really and truly believe this nonsense, that the Palestinians will be content to live side-by-side with Israel in peace. In reality, nothing is further from the truth, as this next segment illustrates.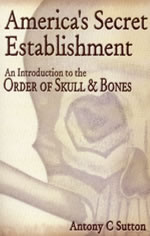 II. Even as the world tried to paint the terrorist group Hamas leadership as a bunch of men who are now going to "moderate" because they now control the reins of the Palestinian government, the real leadership quickly dispelled that myth. Let us quickly review the manner in which global Illuminists were trying to convince others that Hamas leadership was now likely to abandon their violent tactics against Israel and magically become mighty political leaders who just wanted peace. Of course, this ridiculous line of reasoning fits well with Sharon's 2-year propaganda theme that the Palestinians would be peaceful once they received their nation.
NEWS BRIEF: "Jimmy Carter: Give Hamas a chance - "Its leaders may well abandon violence", YNET News, February 2, 2006
"Hamas deserves to be recognized by the international community despite its 'militant past,' and its leaders may well abandon violence, according to former U.S. president Jimmy Carter."
What poppycock! A popular -- and true -- saying is that "those who refuse to learn from history are condemned to repeat it". In this case, the situation is somewhat reversed, as Jimmy Carter could not get away with this ridiculous statement if the people to whom he is speaking knew history; but, sadly, public schools have been so dumbed down and have rewritten history so completely, that they are quite ignorant of this most important historical lesson:
God fulfilled verse one in 1948, when He "reversed the captivity and restored the fortunes" of Israel. Now, God is in the process of bringing all the nations of the world into the Middle East, where He will begin annihilating Judgment upon all those who have mistreated the Jewish people and their nation, Israel.
Every time a Palestinian terrorist organization -- like Hamas, Islamic Jihad, Hizbullah, or Fatah -- plan and carry out a terrorist attack against Israel, they are bringing the certainty of God's Judgment down upon their heads. When the Palestinians are annihilated in fulfillment of Obadiah 15-18, that awful destruction will likely be the first installment of God's End of the Age physical judgments which He has promised to all those who mistreat Israel.
When the Russian led invasion occurs and Russia, Persia (Iran), Turkey, Libya, and Ethiopia are totally destroyed along with their armies, that awful destruction will be another installment of God's End of the Age judgments promised to Israel's enemies.
Time is moving onward, bringing the reality of Divine Judgment ever closer. You can see the progress in your daily news.


III. Justice Alito rocked Conservatives this week by ruling with Liberals on his first case as a Justice of the Supreme Court. Since Judge Alito sided with the Liberals on this execution case, can Conservatives be confident anymore that he will rule against Abortion On Demand?
NEWS BRIEF: "Judge Alito Splits With Conservatives On His First Day! Alito Sides With Missouri Inmate on Death-Row In Not Allowing His Execution", by Gina Holland, Associated Press, carried by Breitbart News, February 2, 2006
"New Supreme Court Justice Samuel Alito split with the court's conservatives Wednesday night, refusing to let Missouri execute a death-row inmate contesting lethal injection. Alito, handling his first case, sided with inmate Michael Taylor, who had won a stay from an appeals court earlier in the evening ... Alito joined the remaining five members in turning down Missouri's last-minute request to allow a midnight execution. The court's split vote Wednesday night ended a frenzied day of filings. Missouri twice asked the justices to intervene and permit the execution, while Taylor's lawyers filed two more appeals seeking delays. Reporters and witnesses had gathered at the state prison awaiting word from the high court on whether to go ahead with the execution."
"Taylor was convicted of killing 15-year-old Ann Harrison, who was waiting for a school bus when he and an accomplice kidnapped her in Taylor pleaded guilty and said he was high on crack cocaine at the time. Taylor's legal team had pursued two challenges _ claiming that lethal injection is cruel and unusual punishment and that his constitutional rights were violated by a system tilted against black defendants. The court, acting without Alito, rejected Taylor's appeal that argued that Missouri's death penalty system is racist. Taylor is black and his victim was white. He filed the appeal on Tuesday, the day that Alito was confirmed by the Senate."
Conservatives and most Fundamental Christians, support the death penalty because it fulfills the Biblical mandate of executing the guilty so he is removed from society, and therefore, cannot ever carry out this type of crime again. This fact is very important because records have consistently shown that most crimes are committed by a person who has been released from prison after serving his mandated time. Liberals, on the other hand, have consistently opposed the death penalty, even to the point of abolishing it once and for all.
Concerned voters now have to wonder that, if Judge Alito voted Liberal this time, will he vote Liberal when the next Abortion On Demand case comes to the Supreme Court for review.
As if to underscore the fact that American Judiciary is far down the path of perpetuating Abortion, a California Federal Appeals court issued a ruling that Partial Birth Abortion was Constitutional after all!
NEWS BRIEF: "Two Courts Rule 'Barbaric' Partial Birth Abortion Constitutional", Operation Rescue, February 1st, 2006
"San Francisco, CA – Yesterday, two Federal Appellate Courts ruled that the Partial Birth Abortion Ban Act of 2004 is unconstitutional. The 9th Circuit Court in San Francisco and the 2nd Circuit Court in Manhattan both issued opinions that the grisly abortion method should be allowed even on viable, healthy babies. This ruling comes even though one of the trial court judges described the partial birth abortion procedure as 'gruesome, brutal, barbaric and uncivilized'."
" 'This ruling is one of a number of nonsensical abortion rulings handed down by our liberal courts', said Operation Rescue President Troy Newman. 'On one hand we have courts that convict people like Scott Peterson for double homicide when it involves the death of a pregnant woman and her pre-born baby. Then on the other hand, we have courts that determine that the 'gruesome, brutal, barbaric and uncivilized' partial-birth abortion is a Constitutional right'."
Then, the editors of Operation Rescue demonstrate their political naivete' by this following sentence.
" 'This schizophrenic and immoral misapplication of our laws can no longer be tolerated. These cases must go to the newly seated Supreme Court for adjudication. This will be a golden opportunity for Roberts and Alito put their conservative judicial philosophies to good use', said Newman."
In our newsletter for January 14, 2006, Pastor Chuck Baldwin issued a warning to all naive Christians who sincerely believe that a Judge Alito will turn the Supreme Court against Abortion Upon Demand. Quoting from that newsletter:
"With confirmation hearings underway for Judge Samuel Alito, many conservative Christians are focusing on the abortion issue. In fact, many pro-life activists are hailing Alito as the man who would overturn legalized abortion in America. However, as is usually the case, most conservative Christians cannot see beyond the abortion debate to look at the bigger picture. Then again, myopia seems to be a permanent disorder affecting a majority of conservative Christians today, so why should things suddenly change now? For the record, Judge Alito probably finds abortion personally repugnant ... However, that reality alone will not make much difference. There is a greater reality at work here that most conservative Christians deliberately choose to ignore: the Republican Party has no intentions of ending legalized abortion! Absolutely none!"
Christians are the most gullible people on earth -- even though Scriptural commandments should make all Christians the least gullible. Even though the original 1973 Roe vs Wade abortion decision was handed down by a Supreme Court dominated by judges who had been appointed by Republican Presidents, G.O.P. propaganda masters successfully hung the decision legalizing Abortion on the "Liberal" Democrats.
Furthermore, Republican candidates have learned they can garner a goodly majority of the Christian vote each election simply by mouthing anti-abortion sentiments! Since the vast majority of people never stop to notice whether the actions of th office-holder ever matches their campaign rhetoric, these Republican candidates realize that they can speak one way on the campaign circuit and act quite another way in office. Thus, even though Republican Presidents have been nominating most of the Liberal judges on the High Court since World War II, America continues to suffer from overturned Christian values by repeated decisions of the Supreme Court.
In June, 2003, the Supreme Court ruled that Sodomy was now legal in the United States! In decision after decision since World War II ended, the Supreme Court has struck down Christian values so that Secular Humanist values could rise to the ascendancy. Now, study this Supreme Court Illuminati Card Game, shown above, for it is very instructive. The bottom of the Supreme Court playing card reads: "By using its action, the Supreme Court can cancel one action of any other government group. Yes, this includes Government groups outside the U.S. Don't ask. You don't want to know."
Isn't it interesting that this Supreme Court card depicts the High Court as possessing the authority to cancel the action any government group, including those outside the country!
Notice the Satanic triangle with the All-Seeing Eye in the upper portion, overseeing the actions of the Supreme Court. This card was designed to tell you that our High Court is operating under the watchful eye of the Illuminati. Remember President Franklin Roosevelt? A number of key pet programs of his New Deal program were struck down by the Supreme Court during the early part of his Administration, as the Justices proved themselves more Conservative than the President. Enraged, Roosevelt threatened to get Congress to pass a Constitution Amendment that would expand the numbers of justices sitting on the court, allowing him to "pack the court".
Fortunately, the Constitutional obstacles to getting such an amendment passed proved too insurmountable, so Roosevelt abandoned his idea. However, the Illuminati had learned its lesson; it must control the Justices so that the High Court would be marching in-step with the Executive and Congressional branches. Since Supreme Court Justices served for life, this change to an Illuminist court took time. However, by the time Illuminist Presidents Truman and Eisenhower had served their terms, enough changes had occurred that the Illuminati ruled the Court. They rule it today. Doubt it not!!
The Illuminati realized that the court system held great potential to create massive paradigm shifts in attitudes through its ability to create new law simply by edict! Since everyone knew that court justices held their position for life, anger against any particular decision was much more muted than against the Congress or the President. People knew they "elected" presidents and congressmen, and so they were much more apt to spring into action against those officials than they were against the justices.
Tremendous changes have occurred as the result of court rulings generally and Supreme Court rulings specifically. Let us list three of these terrible decisions that have so changed the values and attitudes of Americans that today, we stand ready to enter the Satanic New World Order.
* 1963 -- ABINGTON SCHOOL DIST. v. SCHEMPP, 374 U.S. 203 (1963), 374 U.S. 203 -- "Because of the prohibition of the First Amendment against the enactment by Congress of any law 'respecting an establishment of religion,' which is made applicable to the States by the Fourteenth Amendment, no state law or school board may require that passages from the Bible be read or that the Lord's Prayer be recited in the public schools of a State at the beginning of each school day - even if individual students may be excused from attending or participating in such exercises upon written request of their parents.
God was officially thrown out of the Public School System in America.
* 1973 -- Roe v. Wade, 410 U.S. 113 (1973) (USSC+) -- "The court declared the abortion statutes void as vague and overbroadly infringing those plaintiffs' Ninth and Fourteenth Amendment rights. The court ruled the Does' complaint not justifiable."
The Justices declared abortion to be legal in the United States, a decision that was blacker than the Abyss of Hell! Later, further decisions opened the door to this formerly forbidden deed to include Abortion On Demand. From 1963-2003, America has killed more than 42,000,000 babies! Furthermore, America has exported this practice to many nations throughout the world.
Remember that, in the eyes of a Satanist, aborted babies are the highest form of human sacrifice possible, for it takes innocent life within the womb.
* 2003 -- LAWRENCE et al. v. TEXAS, certiorari to the court of appeals of Texas, fourteenth district, No. 02-102. Argued March 26, 2003--Decided June 26, 2003. "Held: The Texas statute making it a crime for two persons of the same sex to engage in certain intimate sexual conduct violates the Due Process Clause. Pp. 3-18."
In a single action, the Supreme Court legalized Sodomy throughout the land, thus putting America fully in line for God's physical, annihilating judgment. In NEWS1830, we demonstrated Biblically that God's judgment upon this land was now inevitable and would be just as annihilating as the description of the Economic Babylon of Revelation 18.
Will a Roman Catholic Judge Alito, appointed by Skull & Bones President Bush, make a Christian difference on the High Court? Don't hold your breath.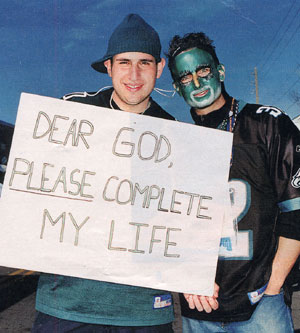 Two Fans of NFL Philadelphia Eagles At 2005 Super Bowl
IV. What kind of America has been spawned by these types of cultural changing Supreme Court decisions?
Notice this unbelievable picture of two Philadelphia Eagles fans who were photographed outside the 2005 Super Bowl where the New England Patriots defeated the Philadelphia Eagles. This sign reveals the spiritual emptiness which is ravaging Americans today. Genuinely saved Christians universally testify that the Holy Spirit fills our lives and makes our lives complete. But, when people have not received Jesus Christ as their Savior, and when they are not filled with the Holy Spirit, their hearts are empty, their lives unfulfilled.
Truly, these two fans are to be pitied, for one of their gods is football -- in this case, the Philadelphia Eagles NFL team. At this point, we need to examine the role of professional sports in the Illuminati Plan to destroy America. You see, people's obsession with professional sports during the Ancient Roman Empire contributed mightily to the fall of that Empire. How, you ask? Masonic historian Gibbons has the answer.
Edward Gibbons' The History Of The Decline And Fall Of The Roman Empire, Six Volumes, published between 1776-1788. Gibbons' work was scholarly and monumental, as it thoroughly covered a period of history spanning approximately 1,200 years. His goal in producing this study was to precisely catalog the reasons for the rise of the Roman Empire and the factors leading to the decline and fall of the Empire. Gibbons was universally hailed as achieving his objective brilliantly. Truly, no greater historical study has ever been created, before or since.
But, Gibbons not only created a document which details how and why the Roman Empire rose and fell; he created a document which detailed precisely how a successful and powerful Empire could be subverted and destroyed. And it was published in the precise time period (1776-1788) in which Weishaupt was beginning to formulate his Plan to overthrow the existing Western system of government and religion.
Gibbons listed five basic reasons that the enormous Roman Empire was destroyed:
1. The dramatic increase of divorce undermined the institution of the family.
2. The imposition of higher taxes undermined the economic stability and vitality of the Empire. Why were the taxes raised to such ruinous levels? To pay for deficit government spending, to pay for food for all in society and to pay for government-sponsored activities of diversion, such as circuses and sports.
3. Interestingly, as the time of the final collapse drew closer, greater emphasis was placed on sports, to divert the attention of the public from the distressing news of massive trouble within the Empire.
4. The drive for personal pleasure had become very intense, even to the point of obsession. Gibbons noted that, at the very end, sports had become more exciting and brutal.
People lost their faith, both religiously and in their government. Paganism gave way to Christianity and the efficient Roman Government gave way to chaos and disintegration .
5. Hidden conspirators were working within the government to secretly destroy it. They worked quietly, invisibly and deceitfully; during the entire time they were secretly dismantling the government of the Roman Empire, they publicly proclaimed their unswerving support of it.
Of course, you can recognize that America and all the Western world, is quickly falling victim in all these areas. But, since our subject is professional sports, notice that organized sports served the process of societal disintegration greatly. As the news turned really ugly around the edges of the Roman Empire, where Roman Legions were falling to defeat again and again and again, the people scarcely noticed, for they were too obsessed with their familiar sports team, or favorite gladiator, to even notice that their country was disintegrating.
Today, professional sports provides exactly this type of societal anesthesiology -- the numbing of America. Football, Basketball, Baseball, and the Modern Olympics Games all provide this kind of obsession which would occupy people's minds with trivial subjects, so that they are oblivious to the really weighty subjects of the day.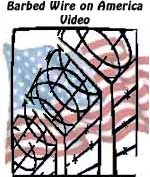 V. The American Continental command organization, NORTHCOM, is now ready to handle a nationwide flu pandemic.
NEWS BRIEF: "NORTHCOM Prepares for Possible Pandemic", By Sgt. 1st Class Gail Braymen, USA, Special to American Forces Press Service, reprinted by Raiders News Updates, Feb. 1, 2006
"PETERSON AIR FORCE BASE, Colo. -- U.S. Northern Command recently hosted representatives from more than 40 international, federal and state agencies for an exercise designed to provoke discussion and determine what governmental actions, including military support, would be necessary in the event of an influenza pandemic in the United States. 'We're building the knowledge base, trying to get ahead of the curve now as much as we can', said Gene Pino, director of NORTHCOM's training and exercise directorate. 'We're here to explore (and) identify issues, identify challenges and identify concerns from each of our particular perspectives'."
"Officials consider a pandemic - a global epidemic - a possibility due to increasing numbers of people around the world contracting a life-threatening flu virus from birds ... However, no cases of human-to-human transmission have been confirmed, and no cases of avian flu, in birds or in humans, have been reported in the United States or Canada. The avian flu does not represent a widespread danger to human populations until the virus mutates into a strain that spreads from person to person, experts said. "
However, this medical fact does not prevent the Army High Command from planning draconian measures to "combat" this disastrous scenario.
"Well before news headlines started reporting growing numbers of both sick birds and sick people, U.S. and Canadian military officials decided to focus joint exercise efforts on the pandemic influenza scenario. "Since that time, a tremendous amount of energy has been expended to prepare for the eventuality that this is a very plausible and a very dangerous threat," Pino said. Exercise attendees analyzed topics such as public health care, maintaining civil order and providing continuity of government and private operations in case of widespread infection and worker absenteeism."
The scenario under which NORTHCOM is operating is somber, indeed.
"Exercise participants agreed that the United States will not be able to keep an influenza pandemic from entering the country. Instead, the common goal of all agencies represented is to contain and mitigate the consequences of a pandemic as much as possible ... The last influenza pandemics to strike the United States were in the 1960s, 1950s and 1910s. The most severe pandemic, in 1918-1919, caused at least 500,000 deaths in the United States and as many as 40 million deaths worldwide ... About 40 percent of the U.S. work force would be affected in a pandemic, and the virus would probably spread through the population in six- to eight-week "waves," Navy Capt. Lynn Slepski, of the Department of Homeland Security, said. With so many people unable to perform their normal jobs, federal and state agencies plan to assist with critical national missions such as maintaining transportation and distribution systems to ensure people have access to food, medicines and other supplies.
"Although NORTHCOM is prepared to take on more duties if requested by the president or secretary of defense, the command's primary mission will remain its "non-negotiable contract with the American people to defend the homeland," Bassani said. 'We're here to support and defend the nation'."
The Illuminati plans to annihilate a large proportion of the world's population through a deliberately created disease. However, as bad as the disease is planned to be, the greatest amount of killing is planned to be through the vaccination which will be rushed to an anxious population. A tainted vaccination is the one way to kill healthy adults whose immune systems are throwing off the deadly disease.
Remember, the death toll of the Spanish Flu of 1918 was spread by vaccinations! Listen again the the results of a British study.
NEWS BRIEF: "Vaccine -- not virus -- responsible for Spanish flu", Irish Examiner Archives, 8 May 2003
"How did they know it was the virus of Spanish flu that killed millions of civilians and soldiers? This disaster occurred when viruses were unknown to medical science ... But US Army records show that seven men dropped dead after being vaccinated. A report from US Secretary of War Henry L Stimson not only verified these deaths but also stated that there had been 63 deaths and 28,585 cases of hepatitis as a direct result of yellow fever vaccination during only six months of the war ... Army records also reveal that after vaccination became compulsory in the US Army in 1911, not only did typhoid increase rapidly but all other vaccinal diseases increased at an alarming rate."
This next statement will cause many American soldiers who have experienced terrible sickness and disability from Army vaccinations during the past 30 years:
"After America entered the war in 1917, the death rate from typhoid vaccination rose to the highest point in the history of the US Army. The deaths occurred after the shots were given in sanitary American hospitals and well-supervised army camps in France, where sanitation had been practised for years ... The army doctors knew all these cases of disease and death were due to vaccination and were honest enough to admit it in their medical reports. When army doctors tried to suppress the symptoms of typhoid with a stronger vaccine, it caused a worse form of typhoid paratyphoid.
"But when they concocted an even stronger vaccine to suppress that one, they created an even worse disease Spanish flu. After the war, this was one of the vaccines used to protect a panic-stricken world from the soldiers returning from WWI battlefronts infected with dangerous diseases."
"The rest is history."
The terrible Spanish Flu was caused by military vaccinations! And it killed tens of millions of people.
Today, history seems to be repeating itself, as American military researchers have deliberately extracted the deadly Spanish Flu virus from corpses and have successfully genetically re-created the deadly virus. The Illuminati is planning to release this disease back into the population, probably at the time of the World War III designed to produce Antichrist. This plan will fulfill the following Bible prophecies.
"There will be mighty and violent earthquakes, and in various places famines and pestilences, plagues: malignant and contagious or infectious epidemic diseases which are deadly and devastating..." (Luke 21:11; Parallel Bible, KJV/Amplified Bible Commentary)
"When the Lamb broke open the fourth seal, I heard the fourth living creature call out, Come! So I looked, and behold, an ashy pale horse, black and blue as if made so by bruising, and its rider's name was Death, and Hades (the realm of the dead) followed him closely. And they were given authority and power over a fourth part of the earth to kill with the sword and with famine and with plague (pestilence, disease) and with wild beasts of the earth." (Revelation 6:7-8; Parallel Bible, KJV/Amplified Bible Commentary)

We are seeing news of this kind of "malignant and contagious or infectious epidemic diseases which are deadly and devastating" on the horizon as the world spins toward its deadly rendezvous with God's Prophetic Word.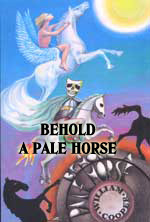 Behold A Pale Horse
VI. Even as the budget was being busted by the Iraq and Afghanistan wars, Defense Secretary Rumsfeld announced he needed $120 billion more to fight "perpetual war" in order to achieve "perpetual peace". Just as George Orwell predicted in his book, "1984", the Bush Administration is waging "perpetual war" in order to achieve "perpetual peace". War is peace and peace is war, as definitions are literally turned on their heads.
NEWS BRIEF: "Rumsfeld: Pentagon preparing for The Long War", The Jerusalem Post, February 2, 2006
"In the 2007 budget due out next week and a soon-to-be-released long-range plan for reshaping the military, the US Defense Department talks about the military's future in terms of its ability to fight a new kind of war: One that can't be won in days or weeks and will be fought on many fronts against a vast array of enemies. On Wednesday, Defense Secretary Donald H. Rumsfeld said the new term is a way of telling people the truth about the fight against terrorism ..."
" 'The United States is a nation engaged in what will be a long war," the new defense review document says. 'Currently the struggle is centered in Iraq and Afghanistan, but we will need to be prepared and arranged to successfully defend our nation and its interests around the globe for years to come'."
Just as Geroge Orwell predicted, the future totalitarian government is waging war simply for the purpose of waging war, understanding that a government at war is a government which can control its people far more tightly than if the people were living under peace. Jesus alluded to this terrible state of affairs when He prophesied that the Kingdom of Antichrist would be "birthed" into existence through a process of "Wars and Rumors of Wars" (Matthew 24:6-8)
The "future" government was born on 9/11 and is currently lead by President Bush.
The President placed a price tag on this "perpetual war".
NEWS BRIEF: "Bush to Request $120 Billion More for Wars", Las Vegas Sun, February 03, 2006
"Upcoming White House requests would boost total spending on the wars in Iraq and Afghanistan well past the $400 billion mark, while spending for hurricane relief would top $100 billion ... The new totals came to light Thursday as the administration said it would ask Congress for $120 billion more for the wars in Iraq and Afghanistan and $18 billion more this year for hurricane relief. The president also will ask Congress to devote an additional $2.3 billion to prepare for a bird flu epidemic ... The Congressional Budget Office has estimated that $320 billion has been spent on Iraq and Afghanistan since the terrorist attacks of Sept. 11, 2001, including $50 billion that Congress sent Bush in December."
In order to justify this kind of out-of-control spending, the Bush Administration fell back upon a common tactic: the extra monies are needed to "fight the war on terror" -- thus ignoring the terrible failure of the wars in Afghanistan and Iraq. Listen:
"Bryan Whitman, a Pentagon spokesman, said the requests reflect the president's desire to 'commit the resources that are necessary to fight and win the war on terrorism'." (Ibid.)
Our "Regime Changes" in Afghanistan and Iraq have come at a fearsome monetary price: $400 billion and counting -- with no end in sight.
The Iraq War alone is exacting a "pound of flesh" in money:
NEWS BRIEF: "Iraq war is costing $100,000 per minute", by Mark Mazzetti and Joel Havemann, Los Angeles Times, reprinted in The Seattle Times, February 3, 2006
"WASHINGTON — The White House said Thursday that it plans to ask Congress for an additional $70 billion to pay for the wars in Iraq and Afghanistan, driving the cost of military operations in the two countries to $120 billion this year, the highest ever. Most of the new money would pay for the war in Iraq, which has cost an estimated $250 billion since the U.S. invasion in March 2003 .... No large-scale reconstruction projects are included in the spending, officials said.
"Currently, the Defense Department says it is spending about $4.5 billion a month on the conflict in Iraq, or about $100,000 per minute. Current spending in Afghanistan is about $800 million a month, or about $18,000 per minute."
When President Bush presented speech after speech to the American people after 9/11, announcing his "Regime Change" plans and beginning his lying campaign justifying his planned invasion of Iraq, no one bothered to ask the President how much this misadventure was going to cost. However, America is being driven to budgetary chaos with these new wars, again a part of the plan to bring America down -- at the right time in history, of course.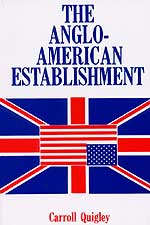 VII. President Bush presented his annual "State of the Union" address on Tuesday evening, 1/31/2006. His remarks sounded hollow and very much on the defensive, according to most observers. Let us examine some of his major points:
NEWS BRIEF: "Bush: U.S. Must Get Free of Mideast Oil", By TERENCE HUNT, AP White House Correspondent, carried by Breitbart News, January 31, 2006
"A politically weakened President Bush declared Tuesday night that America must break its long dependence on Mideast oil and rebuked critics of his stay-the-course strategy for the unpopular war in Iraq. 'America is addicted to oil, which is often imported from unstable parts of the world', Bush said as he sought to drive the election-year agenda in his annual State of the Union address."
I was surprised that President Bush would strike this note in his State of the Union address, as this theme has always been the mantra of "Liberals". Furthermore, the President's disastrous policies against Iraq, Afghanistan, and now Iran are responsible for the current spate of high oil prices. It seems to be that the President is just drawing attention to his own failed policies. Another portion of this news report demonstrated that the President was possibly out of touch with reality in emphasizing oil imports from the Middle East so greatly.
" He called for more research on batteries for hybrid and electric cars and work on alternative fuels. 'Our goal is to make this new kind of ethanol practical and competitive within six years," the president said. "Breakthroughs on this and other new technologies will help us reach another great goal: to replace more than 75 percent of our oil imports from the Middle East by 2025. By targeting only Mideast oil, Bush was ignoring the largest sources of American petroleum consumption _ Mexico and Canada. Imports of oil and refined product from the Persian Gulf make up less than a fifth of all imports and 11 percent of total consumption, according to Energy Department statistics."
President Bush did not say anything of significance the rest of the way, other than defending the "need" to continue his illegal wiretapping because it was "necessary to prevent terror attacks". His speech was really subdued, as one British newspaper noted: "SOFTLY, SOFTLY BUSH GOES A LITTLE BIT GREEN".
However, the President did hit back at his war critics.
NEWS BRIEF: "Bush Paints Democrats As Defeatist on Iraq", CBS News, Feb. 1, 2006
"(AP) President Bush, opening the fall campaign season, is painting Democrats as defeatist for criticizing his march to war in Iraq and protectionist for questioning new trade deals and tax-cut extensions. Grumbling Democrats looking for advantage in Bush's weak poll numbers and burgeoning scandals in GOP congressional ranks refused to cede center stage as the president laid out his 2006 priorities Tuesday night in his fifth State of the Union address. Encumbered by some of the lowest approval ratings of his presidency, Bush hoped to take charge of the agenda at the start of a year that will see races for most of Congress and 36 governorships."
One editorialist stated that this State of the Union address was the beginning of the November off-season Congressional elections. Obviously, if the President is concerned about November election, he does not for see a dramatic change for the worse, like the kind of dramatic change an attack against Iran could produce.
Pat Buchanan lashed out at the President, another instance of one Illuminist attacking another.
NEWS BRIEF: "Bush Is Running Out of Alibis" By Pat Buchanan, Human Events Online, Feb 03, 2006
" 'The road of isolationism and protectionism may seem broad and inviting, yet it ends in danger and decline', railed President Bush in his State of the Union. Again and again, Bush returned to his theme. 'America rejects the false comfort of isolationism. ... American leaders from Roosevelt to Truman to Kennedy to Reagan rejected isolation and retreat'."
Buchanan is puzzled, because he is using a theme which has no relevance to this present political discussion. He reasons:
"Why would a president use his State of the Union to lash out at a school of foreign policy thought that has had zero influence in his administration? The answer is a simple one, but it is not an easy one for Bush to face: His foreign policy is visibly failing, and his critics have been proven right."
Time and time again since President Bush declared "victory" on May 1, 2003, on the deck of the aircraft carrier, Cutting Edge has noted that most of the claims of the President were quickly being proven false. Within the past year, even the President's own arms inspector admitted that Iraq never did have any Weapons of Mass Destruction and stated that anyone who still believed this was "delusional".
Even though many Bush followers insist upon being "delusional", the President's critics are growing by leaps and bounds, driving Bush's poll approval numbers to abysmally low levels. Buchanan continues:
"But rather than defend the fruits of his policy, Bush has chosen to caricature critics who warned him against interventionism. Like all politicians in trouble, Bush knows that the best defense is a good offense. Having plunged us into an unnecessary war, Bush now confronts the real possibility of strategic defeat and a failed presidency. His victory in Iraq, like the wars of Wilson and FDR, has turned to ashes in our mouths. And like Truman's war in Korea and Kennedy's war in Vietnam, Bush's war has left America divided and her people regretting he ever led us in. But unlike the world wars, Korea and Vietnam, Bush cannot claim the enemy attacked us and we had no choice. Iraq is Bush's war. Isolationists had nothing to do with it. To a man and woman, they opposed it."
These are such powerful words, I am amazed that someone with the Establishment credentials would be stating them in public. I thought only Cutting Edge was saying these things. Notice the extremely strong words in this next paragraph:
"Now, with an army bogged down in Afghanistan and another slowly exiting Iraq, and no end in sight to either, Bush seeks to counter critics who warned him not to go in by associating them with the demonized and supposedly discredited patriots of the America First movement of 1940-41. His assault is not only non-credible, it borders on the desperate and pathetic."
Pat Buchanan finds the President's State of the Union address "desperate and pathetic"! Now, that is hot news!
We continue to see established Illuminati members continuing to attack President Bush, furthering the deliberate campaign of discreditation we noted two full years ago, in February, 2004. When and where will it all end? No one really knows, but if the end is the impeachment of the President, that will have to wait until 2007, when a Democratically controlled Congress will be seated -- because that is the only scenario by which a Republican President could be impeached.
Stay tuned, for political matters might get very interesting!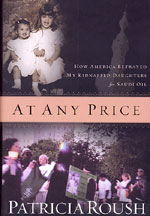 VIII. If America ever needed to be reminded not to ever elect an oil-man as President of the United States, President Bush provided that "wake-up call" last week as he actually had the unmitigated gall to defend high oil prices and the even higher profits of the major oil companies.
NEWS BRIEF: "Bush Says Don't Expect Oil Price Breaks", My Way News, February 1, 2006
"NASHVILLE, Tenn. (AP) - President Bush defended the huge profits of Exxon Mobil Corp. Wednesday, saying they are simply the result of the marketplace and that consumers socked with soaring energy costs should not expect price breaks ... Bush, a former Texas oilman, said of oil costs, "I think that basically the price is determined by the marketplace and that's the way it should be."
Can you believe the arrogance of this filthy rice Texas oil man? With a sweep of his hand, President Bush dismissed the real-life struggles of every citizen who is on a fixed-income, of every struggling young family, especially those whose bread-earners have to drive sigificant distances to work in urban America, and all genuinely poor citizens. Untold millions of Americans are truly struggling with these historically high oil prices, even as the "fat-cat" oil companies are literally "sweeping" in profits that are greater than merely "huge".
Struggling "third world" nations are also struggling with these skyrocketing oil prices, as their fragile economies are more likely to be destroyed as are Western economies.
How huge are these oil companies getting off this current round of manipulated oil prices?
NEWS BRIEF: "Shell Oil hits record profits with help of high oil prices", IOL Business Report, February 2, 2006
"London - Oil group Royal Dutch Shell reported on Thursday net profit in 2005 of $22.94 billion, a record figure and an increase of 30 percent compared to 2004 ... In the fourth quarter alone, the company generated net profit of $5.395 billion."
That is a lot of profit for one corportation to post. Shell Oil just took $22.94 billion out of the collective bank accounts of citizens all around this world. And, they did not accomplish this record-breaking profit by pumping more oil! Listen:
"On average, the company produced the equivalent of 3.518 million barrels of oil per day (bpd) during 2005, a slight decline compared with 3.772 million bpd in 2004." (Ibid.)
Shell Oil posted a 30% increase in oil profits, even though they pumped 6.6% less oil per day! Of course, this fact means that artificially high oil price was the only reason Shell realized this unbelievable profit; and, it came directly out of your bank account!
As usual, Shell was only interested in the future profitability of its shareholders.
"Shell also said it would invest $19 billion in 2006 and spend $5 billion buying back its own shares to boost returns to shareholders." (Ibid.)
Now, let us turn to Exxon, to see how high its profits zoomed in 2005.
NEWS BRIEF: "While Exxon posts record profits for any company in history, US oil execs. refuse to appear before Congressional hearings , Reuters News, January 31, 2005
"WASHINGTON (Reuters) - Officials from six major oil companies have refused to testify this week at a Senate hearing looking into whether oil industry mergers in recent years have made gasoline more expensive at the pump ... Exxon Mobil said on Monday it earned $10.7 billion in the fourth quarter of last year and $36.1 billion for all of 2005 -- bigger than the economies of 125 countries."
Exxon's profits were 56% higher than Shell's historically high profits. Again, this staggering pile of cash came right out of hundreds of millions of bank accounts throughout the world.
But, for all this manipulated historically high oil profits, America has to endure the spectacle of its President arrogantly stating that Americans had no right to expect lower oil prices!
I wonder how the President would be reacting if America were going through a typical bitterly cold winter in its northern regions this year, where hundreds of poor folk who just could not afford their heat had died? Would he be so arrogant then?
For the record, these high oil prices have been caused by limited refinery capacity, not the lack of crude oil on the market. And, the run-up in oil prices started at least one full year before the hurricanes of 2005. For more information on this subject, read NEWS1925, noticing the quote from New Age author, Bill Cooper on the subject of the manipulated economy.
"... in the interest of future world order, peace and tranquility, it was decided to privately wage a quiet war against the American public with an ultimate objective of permanently shifting the natural and social energy (wealth) of the undisciplined and irresponsible many into the hands of the self-disciplined, responsible, and worthy few. In order to implement this objective, it was necessary to create, secure, and apply new weapons which ... were a class of weapons so subtle and sophisticated in their principle of operation and public appearance as to earn for themselves the name 'silent weapons' ... the objectives of economic research ... is the establishment of an economy which is totally predictable and manipulatable." [William Cooper, "Behold A Pale Horse", p. 39; Emphasis added]
That is the reason that government and industry have colluded over the past several years to take refineries off the market so that prices would skyrocket, thus passing "the natural and social energy (wealth) of the undisciplined and irresponsible many into the hands of the self-disciplined, responsible, and worthy few".
President Bush was arrogant and rude because he realizes he is one of the "responsible and worthy few" who is looking down at the "undisciplined and irresponsible many", lecturing them that they do not deserve an oil price decrease!
You are seeing a typical Illuminist in his inner heart of hearts!
---------- Articles Posted ----------
* "ADHERENTS OF ALL THREE MONOTHEISTIC FAITHS FERVENTLY EXPECTING THEIR MESSIAH -- SOON!' Muslims and Jews are breathlessly awaiting the soon appearance of their "Messiah" figure. Each religion is notifying its people that the appearance of Messiah is close, while Christians are expecting the False Messiah (Antichrist). Can you feel a demonic spirit blowing throughout the world, preparing everyone for the re-establishment of a new Garden of Eden paradise?
An extremely rare 17th Century Rosicrucian depiction tells the startling story -- a future Garden of Eden is planned, to be ruled by the Serpent!
You will truly see that today's events were pre-planned as far back as 1601!
http://www.cuttingedge.org/news/n2108.cfm
* "ANNE RICE RE-IMAGINES JESUS CHRIST AND CHRISTIAN LEADERS ACTUALLY APPLAUD", by Berit Kjos - January 2006
"Rice's darkly themed books have sold more than 75 million copies. Her first novel, Interview with the Vampire, has sold more than 8 million copies. Rice has also written historical novels, as well as pornography and erotica under the names 'A. N. Roquelaure' and 'Anne Rampling.' Her books are widely assigned in high school and college English and philosophy classes.... Why is Anne Rice, once the literary queen of darkness, now writing about Christ, the light of the world?" Christianity Today
"Christ the Lord is the Jesus of faith, but Jesus made 'real' as we insist on characters being made real today in fiction.... Christ is for everyone — gay, straight, Jew, Christian, atheist, Buddhist, Hindu. We are the children of God." Anne Rice -- http://www.cuttingedge.org/articles/db062.htm
NOTE: See picture of Anne Rice flashing a Cabalistic hand signal in "Codex Magica: The Innermost Secrets of the Illuminati Beckon You!", Page 458.
She is most definitely NOT Christian, and yet numerous Christians are applauding her new book on Jesus! The End of the Age church apostasy continues to hit new heights!
* "OH, NO! HERE WE GO AGIAIN -- U.S. "PSYOPS" PROPAGANDA USING SAME TACTICS AGAINST IRAN THAT THEY USED AGAINST IRAQ TO JUSTIFY AN INVASION!" -- Also revealed for the first time -- the logical, commonsense, and historic reasons Iran and North Korea are so adamant about resisting American efforts to strip their nuclear weapons away from them. You might be totally surprised at the revelations, as you have probably have never thought of the situation in this manner before.
You might never look at the contrived struggle between America and Iran - North Korea in the same light as before.
http://www.cuttingedge.org/news/n2106.cfm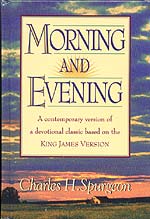 ---------Conclusion----------------""The kindness and love of God our Saviour." Titus 3:4
How sweet it is to behold the Saviour communing with His own beloved people! There can be nothing more delightful than, by the Divine Spirit, to be led into this fertile field of delight. Let the mind for an instant consider the history of the Redeemer's love, and a thousand enchanting acts of affection will suggest themselves, all of which have had for their design the weaving of the heart into Christ, and the intertwisting of the thoughts and emotions of the renewed soul with the mind of Jesus. When we meditate upon this amazing love, and behold the all-glorious Kinsman of the Church endowing her with all His ancient wealth, our souls may well faint for joy.
Who is he that can endure such a weight of love? That partial sense of it which the Holy Spirit is sometimes pleased to afford, is more than the soul can contain; how transporting must be a complete view of it! When the soul shall have understanding to discern all the Saviour's gifts, wisdom wherewith to estimate them, and time in which to meditate upon them, such as the world to come will afford us, we shall then commune with Jesus in a nearer manner than at present. But who can imagine the sweetness of such fellowship? It must be one of the things which have not entered into the heart of man, but which God hath prepared for them that love Him. Oh, to burst open the door of our Joseph's granaries, and see the plenty which He hath stored up for us! This will overwhelm us with love. By faith we see, as in a glass darkly, the reflected image of His unbounded treasures, but when we shall actually see the heavenly things themselves, with our own eyes, how deep will be the stream of fellowship in which our soul shall bathe itself! Till then our loudest sonnets shall be reserved for our loving benefactor, Jesus Christ our Lord, whose love to us is wonderful, passing the love of women. (C.H. Spurgeon, "Morning and Evening Devotions")
=======================================================
May Jesus Richly Bless You,
David Bay, Director
866-909-2850 Toll Free Customer Service - Order Line
803-356-2850 Toll Free Customer Service - Order Line
803-356-2860 Fax