New Headline News Article

Hillary's Phoenix Pin
"New Republican U.S. Senator From New Hampshire Wears A 'Phoenix Bird Pin' To News Conference Introducing Her As Judd Gregg's Successor"
Wearing this Phoenix Bird Pin sends a signal to the most powerful elite that Bonnie Newman will continue to follow the prepared script as she fills Judd Gregg's Senate seat as he assumes the post of Commerce Secretary in the Obama Administration -- http://www.cuttingedge.org/news/n2341.cfm
---
---------- This Weeks Hot News ----------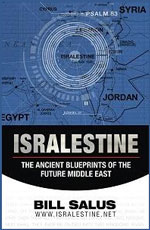 I. President Obama backs the "two state solution" where Israel lives side-by-side with a Palestinian State!
Obama is showing his true colors here, as he is boldly continuing a key part of the Plan. The world will see no substantive "change" from this President on issues near and dear to the Illuminati Plan.
NEWS BRIEF: "Obama administration backs two-state solution", China View News, February 4, 2009
"U.S. Ambassador in Jordan Robert Beecroft reaffirmed Tuesday the two-state solution as the only way to solve Palestinian-Israeli conflicts ... Beecroft told a meeting of Jordanian press that as the previous administration, Obama supports the two-state solution, which should see a Palestinian and an Israeli state living side by side."
Since the Oslo Peace Accords were introduced to the peoples of the world in 1992-1993, and were confirmed by President Bill Clinton, Israeli Prime Minister Rabin and Palestinian Chairman Arafat in September, 1993, the Illuminati has been steadily moving Israel and the Palestinians into carving out a Palestinian State.
Last year, we posted an article which told in great detail how the original intent of the Oslo Peace Accords was to create a Palestinian State. We encourage you to read it thoroughly, as it is about to come true in our Daily News. Read NEWS2250, "Proofs of A Conspiracy! From 1917 to 1992 to 2007, Israel Has Been Planning To Give The Palestinians A State Carved Out of Biblical Israel!"
This article finishes by demonstrating that establishing this Palestinian State was an Israeli goal in 1917!
Now, at long last, it appears that Barack Obama might be the American President who will bring this 91-year-old Jewish plan to fruition. However, as this book, "Isralestine", demonstrates, this Palestinian State will simply set the stage for the prophesied destruction of the Palestinian people (Reported originally by Cutting Edge in September, 2000, NEWS2095)
We live in exciting, but troubling, times, don't you think?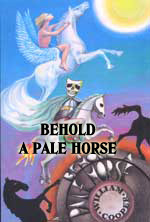 Behold A Pale Horse
II. After a year of "pursuing peace", North Korea suddenly turns back to her role of threatening world peace.
A nuclear confrontation on the Korean Peninsula is part of the World War III and is, therefore, part of the Illuminati Plan (Read NEWS1781 for full details)
Key Illuminati Statement: "A hair-raising nuclear confrontation in Korea may, towards the end of the period, threaten man's very survival." (Peter Lemesurier, "Armageddon Script")
Now, let us examine how abruptly North Korea has turned from her path to peace with South Korea and Japan to extreme confrontation.
NEWS BRIEF: "North Korea says two Koreas on path toward war", By Jon Herskovitz, Yahoo News, February 1, 2009
"SEOUL (Reuters) – North Korea warned on Sunday that the downward spiral of relations with the South has pushed the peninsula to the brink of war, two days after it said it was scrapping all pacts with its rich capitalist neighbor."
Only one year ago, North Korea suddenly turned away from her policy of severe confrontation which she had followed for two decades, and embraced President Bush's policy of peace with South Korea and Japan. When North Korea made this change, analysts the world over hailed it as proof that Bush's tough policy had worked just as he said it would.
However, now that Obama is the President, North Korea has torn up her agreements with South Korea and is once again rattling the sabers of war. People all across this world need to understand that China and Russia have given North Korea a nuclear weapons capability only because the Plan envisions that North Korea will be the center of a crisis similar to the Cuban Missile Crisis but a whole lot more dangerous.
Given the wording of the above statement, I would not be surprised if North Korea demonstrated her nuclear capability by destroying several American cities, including one on the East Coast. At this point, "man's very survival" would be thrown into doubt as people all over the world would realize that North Korea has 10,000-mile ballistic missiles with which to deliver her nuclear warheads.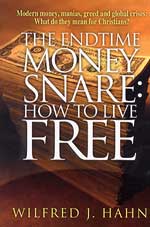 III. In a Fascist Economy, Big Government severely regulates all key aspects of the economy.
Current news events demonstrate just how far down this path we have truly slid. Big Government is becoming all-pervasive.
NEWS BRIEF: "Obama to Limit Executive Pay at Companies Getting Aid", Bloomberg Financial News, February 4, 2009
"President Barack Obama will announce today that he's imposing a cap of $500,000 on the compensation of top executives at companies that receive significant federal assistance in the future, responding to a public outcry over Wall Street excess."
Countless numbers of Americans have become incensed in the past couple of months when they learned that top executives of banking and insurance companies who had received billions of Dollars in taxpayer bailout aid just to stay alive were still getting their fat bonuses, many of which totaled in the millions of Dollars.
Such "excess" has created a firestorm of such intensity that the new real "owner" of these companies, the President of the United States, has decided to limit the total compensation package for executives of companies receiving "significant" amounts of Federal money.
This kind of meddling in the affairs of a privately owned company would never occur in a Capitalist system, where the top executives, the Board of Directors and the shareholders would decide such monetary matters.
But, in a Fascist Economy, this type of salary regulation is typical. Therefore, the fact that President Obama is deciding to cap the top pay of executives is proof positive that our economy is now a post-Capitalist economy known as Fascism (Read NEWS2317, entitled, "Financial Coup Completed: American Economy Now A Tightly Controlled, Severely Regulated Economy")
NEWS BRIEF: "Wells Fargo defends, then cancels Vegas junket", Excite News, February 4, 2009
"It's a tradition for Wells Fargo & Co. to reward top employees with a lavish junket. In previous years, though, the company hadn't just received a $25 billion bailout from taxpayers. The Associated Press reported Tuesday that Wells Fargo had booked 12 nights, beginning Friday, at the Wynn Las Vegas and the Encore Las Vegas."
Politicians immediately jumped on this trip, simply because the Federal Government had provided billions of Dollars of bailout monies to Wells Fargo.
" 'Let's get this straight: These guys are going to Vegas to roll the dice on the taxpayer dime?' said Rep. Shelley Moore Capitol, a West Virginia Republican who sits on the House Financial Services Committee. 'They're tone-deaf. It's outrageous'."
At first, the company defended this extravagant trip -- after all, it is tradition! But, capitulation quickly followed its original statement.
"The company initially defended the trip. But within hours, investigators and lawmakers on Capitol Hill had scorned the bank, and the company canceled."
What kind of luxurious events had the executives and their families enjoyed on this type of trip?
"Previous all-expense-paid trips for Wells Fargo have included helicopter rides, wine tasting, horseback riding in Puerto Rico and a private Jimmy Buffett concert in the Bahamas for more than 1,000 of the company's top employees and guests."
President Obama is demonstrating that, in this new Fascist Economy, he has become the true boss of companies which have accepted Federal bailout monies. Can you understand now why the Ford Motor Company has struggled mightily to not take such government assistance?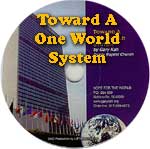 DVD
IV. Russia is quickly reasserting her dominance in Eastern Europe, an event which we have stated will tell us when supernation "Nation #5" is going to be established.
NEWS BRIEF: "Kyrgyzstan starts moves to close U.S. airbase", Reuter's News, February 4, 2009
"BISHKEK (Reuters) - Kyrgyzstan began moves on Wednesday to close a U.S. military air base in the former Soviet republic which is vital for supplying U.S.-led troops fighting in Afghanistan. The decision by a traditional Russian ally in Central Asia sends a tough signal and challenge to new U.S. President Barack Obama as he plans to send additional troops to Afghanistan."
Since most people do not know where the country of Kyrgyzstan is located, please click here to see a map demonstrating where it is located; you will easily see why it is a "traditional Russian ally in Central Asia".
As the rest of the world spins rapidly toward regional governments, Russia needs to reassert her dominance over her traditional Sphere of Influence if she is going to create Nation #5 of the Illuminati 10-Nation reorganization plan.
In NEWS1002, entitled, "NAFTA: The Shocking 'Rest of the Story' ", we report that the Illuminati had set forth a plan which will fulfill the 2,600-year-old prophecy of Daniel 7:7-8 by reorganizing the 173 nations of the world into exactly 10 super nations!
These 10 super nations are:
Western Europe (European Union) is already well on its way to becoming a single super nation, while the North America Union (NAFTA) is drawing closer every day. We reported last month that the South and Southeast Asia super nation is now coming together, as leaders of that region of the world continue to meet to plan such a super nation.
China and Japan are nations in their own right.
However, Nations #4, #5, #6, #7, and #8 must be created and in place before Antichrist can arise on the world scene, and this means that this super nation reorganization must occur before the World War III designed to produce Antichrist can occur. This prophetic reality means that a significant amount of time still exists before the final parts of the Plan can occur.
Since no part of the final plan (World War III) will occur until all are ready to start, we can watch the creation of these 10 Super Nations as a litmus test to gauge what the timetable might be for Antichrist to arise.
In this case, Russia needs to reassert her traditional "Sphere of Influence" before she can organize Nation #5. This event in Kyrgyzstan must be viewed in the light of this reality. Russia is moving to regain control of her Eastern European countries.
---
Popular Book Back In-Stock
"Fallen Angel: The Untold Story of Jimmy Page and Led Zeppelin"
This book is a startling 648-page expose' of Led Zeppelin's propagation of a Satanic, Magick, and Masonic Order from England called "The Argenteum Astrum". This Masonic-type Black Order was founded by Black Magician, Aleister Crowley -- the "Beast", "Mr. 666" -- who vowed to destroy the Christian faith. Fallen Angel tells the complete story of Crowley and Led Zeppelin's close relationship to Lucifer, aided by 132 photographs amplifying the truth of these men; contains many never-before-seen photos of Led Zeppelin in concert, including an center 8-page color photo section.
Lucifer himself is discussed in detail, emanating from the Bible as the Archangel, whom Jesus created to be the Celestial composer of music. The KJV says Lucifer was created with the "workmanship of thy tabrets and thy pipes" [Ezekiel 28:13]; the "tabret" is a tambourine while the pipes is a very popular musical instrument. From this word, "pipes", Satanists created the story that Lucifer and his Rock Music would act as a "Pied Piper", leading entire generations of children away. Lucifer is the "Piper" spoken of in the "Stairway To Heaven" which sold 23 million copies in United States alone since 1971. The Plan of Salvation is clearly presented in Chapter 17, so that the reader may be Born Again.
Also available as a combination offer with the 10-Hour DVD, "They Sold Their Souls To Rock-n-Roll", saving you $20.00! - http://www.cuttingedge.org/detail.cfm?ID=1019
---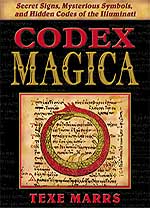 V. As diplomatic activity speeds up over the creation of a Palestinian State, Masonic Palestinian leader, Abbas, renews his verbal offensive against the hated Hamas.
NEWS BRIEF: "Abbas: Hamas must accept my authority", The Jerusalem Post, February 1, 2009
"Palestinian Authority President Mahmoud Abbas said on Sunday that he will not hold reconciliation talks with the rival Hamas group unless it accepts his authority ... But the exiled leader of Hamas, Khaled Mashaal, directly challenged the PA president's power Wednesday, saying the group of Palestinian factions led by Abbas - known as the PLO - 'in its current state is no authority'."
Many observers do not believe that a Palestinian State can be created until and unless Israel overthrows Hamas leadership. This Palestinian militant leadership understands that Abbas is an Arab Mason and is, therefore, cooperating closely with Israel and the Global Illuminati to create the Palestinian State. As long as Hamas has breath, she will strenuously act to prevent Abbas from taking action which they regard as betrayal.
But, in the aftermath of the Israeli 22-day attack into The Gaza Strip, President Abbas must be feeling that he suddenly has power and authority over Hamas. Certainly, his bold statement lends credibility to the school of thought which believes that the major reason Israel attacked The Gaza Strip last December 27 was to neutralize and/or overthrow Hamas leadership.
The fact that Hamas was not overthrown is now becoming a major campaign issue, threatening the ruling Kadima Party with electoral defeat on February 10.
NEWS BRIEF: "National security again to dominate Israeli elections", The Guardian (London), Wednesday 4 February 2009
"With less than a week to go before Israel holds elections, the rival candidates are locked in fierce debate not about whether the devastating war in Gaza went too far, but whether it went far enough. Once again the challenge of national security will dominate the vote at a time when, as far as opinion polls predict, the country's political mood has shifted dramatically to the right. Binyamin Netanyahu, leader of the opposition Likud party, is ahead in the polls and widely predicted to be the next prime minister."
Indeed, it looks as though the failure of the Kadima leadership of PM Olmert and his FM Livni to overthrow Hamas is going to produce an electoral victory for the "Right Wing" Likud party headed by former Prime Minister Netanyahu.
Cutting Edge has long taught that, in American politics, there is not a "dime's worth of difference" between the Republican and Democrat Parties, since they are both equally controlled by the Global Elite.
The same type of close control is present in all three of Israel's major parties: Kadima, Likud, and Labor. Former Prime Minister Sharon created Kadima, Former Prime Minister Netanyahu leads Likdu, and Former Prime Minister Ehud Barak controls the Labor Party.
Each man is thoroughly committed to the New World Order and Israel's role in it. This idea that Kadima is Centrist, Likud is Right Wing and Labor is Liberal is sheer nonsense, differences created by the Mass Media.
If Binyamin Netanyahu wins the February 10 election, his policies will not change dramatically from the Kadima policies of Sharon and Olmert. But, that does not keep Netanyahu from shouting loudly from his podium. Listen:
NEWS BRIEF: "Netanyahu promises to topple Hamas regime in Gaza if elected", The Jerusalem Post, 3 February 2009
"Likud leader Binyamin Netanyahu on Tuesday promised that a government under his leadership would topple the Hamas regime in the Gaza Strip. 'A government under my leadership will overthrow the Hamas rule in Gaza and bring about a cessation of rocket fire', Netanyahu said during a tour of Ashkelon following the first Grad rocket attack since the conclusion of Operation Cast Lead some two weeks ago."
Netanyahu continued his tough guy rhetoric.
" 'The policy of blindness followed in the past years has brought us to this situation', Netanyahu continued. 'Residents can no longer count on miracles and Kadima policy'."
Netanyahu then continued his "tough guy" rhetoric as he turns his attention to the status of Jerusalem, a topic near and dear to the heart of all Conservative and Orthodox citizens.
NEWS BRIEF: "Netanyahu: My government will keep Jerusalem united", The Jerusalem Post, February 2, 2009
"Likud leader Binyamin Netanyahu toured the Mount of Olives and the City of David on Monday afternoon, and promised to keep Jerusalem united, should he win next Tuesday's election. Netanyahu's advisers said he came to the sites in the capital in order to bring attention to reports that his main rival, Kadima leader Tzipi Livni, had agreed to give up portions of the city in negotiations over the past 14 months with her Palestinian counterpart, Ahmed Qureia."
Yep, that Binyamin Netanyahu is one tough Conservative dude, with a mind of his own!
People evidently do not remember the acts of appeasement to the Palestinian Authority under the leadership of Binyamin Netanyahu. Time and time again, he meekly submitted to Illuminati control in many areas, but especially over the issue of creating a Palestinian State.
In our archived article, NEWS1025, entitled, "Pray For Israel: War Is Near", we noted Netanyahu's policies as he was just assuming the office of Prime Minister (July, 1996). The new Prime Minister was seen standing on the podium with the American Secretary of State Warren Christopher, stating that he was demanding "peace and security" from the Palestinians.
But, then Netanyahu showed his true Illuminati colors when he stated that he would insist that the Palestinians adhere to the provisions of Oslo II. That sounds right and noble, until you realize that Oslo II Accords granted the Palestinians their own state (NEWS2250, "Proofs of A Conspiracy! From 1917 to 1992 to 2007, Israel Has Been Planning To Give The Palestinians A State Carved Out of Biblical Israel!"
The laughable part of Netanyahu's new official position as a "Right Wing" politician is that he is just as committed to the Illuminati plan as is PM Olmert or any other member of the inner circle. I remember well when Netanyahu was Prime Minister; he consistently met with Henry Kissinger, who seemed to be constantly flying into Jerusalem. After Kissinger left, Netanyahu would obediently follow the script laid out for him.
Therefore, do not be deceived into thinking that Netanyahu represents any kind of change. The reality is that the Plan of the Great White Brotherhood will continue no matter which of the major parties comes to power.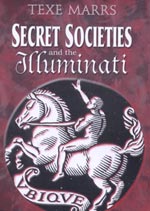 DVD
VI. President Obama is following the lead of President Ronald Reagan, both of whom promised their supporters great "change", but who staffed their Cabinet with people from the same old secret societies which have always ruled Washington, D.C.
NEWS BRIEF: "The Crisis Deepens: Obama Appointees", by Gary Kah, Hope For The World Newsletter, p. 12, Winter, 2009
Mr. Kah lists the people whom President Obama has tapped for his Administration.
Initials: CFR = Council On Foreign Relations
B = Bilderbergers
TC = Trilateral Commission
Joe Biden -- Vice President; Member of B. - Was Connecticut Senator
Timothy Geithner - Treasury Secretary - Member of CFR, TC; Was President and CEO, Federal Reserve Bank of New York, Director of Policy Development of the IMF. Geithner actively participated in the drive in the last four months of the Bush Presidency to use the deliberately created economic crisis to destroy our Capitalist system and thrust this country into Fascism. He will be a great asset to Obama because he can provide continuity of the Bush program.
Paul Volcker - Economic Recovery Advisory Board - Member of CFR, TC, North American Chairman; Was Former Chairman of the Federal Reserve, and President of the Federal Reserve Bank of New York, is Chairman of the Rothschild Wolfenshohn Company.
Lawrence Summers - National Economic Council - CFR, TC, B -- Former Treasury Secretary, Former President of Harvard, Chief Economist of the World Bank, Board Member of Brookings Institute
Hillary Clinton - Secretary of State - B, US Senator from New York
Robert Gates - Secretary of Defense - CFR, B - Sec. Def in Bush Administration, Former CIA Director
Tom Daschle - Secretary of Health - CFR, B - (Withdrew on Feb 3) - Former Senate Majority leader from South Dakota
Janet Napolitano - Homeland Security Director - CFR - Governor of Arizona, Former US Attorney under Janet Reno in President Clinton's Administration
General James L. Jones - National Security Advisor - TC, B - Supreme Allied Commander, Europe, Former special envoy to Middle East Security, Board Member Chevron and Boeing, Member of Institute for International Affairs
Susan Rice - UN Ambassador - CFR - Rhodes Scholar, Member of National Security Council in Clinton Administration, Former Assistant Secretary of State for Africa, Member of the Brookings Institute and Aspen Strategy Group
Dan Tarullo - Federal Reserve Board of Gov - CFR - Georgetown University Law Professor
Karen Gordon Mills - Small Business Administration - CFR - A Maine venture capitalist
General Eric Shinseki - Secretary of Veteran's Affairs - CFR - Former Army Chief of Staff
As you can see, President Obama has chosen the same old people from the same old secret societies and Illuminati Think Tanks which have controlled the American government for over 100 years.
As my Daddy used to say, "The more things change, the more they stay the same".
Same Old Secret Society Crew = Travel Down The Same Old Path Toward A New World Order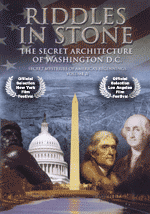 Public Proofs That Masonry Worships Sex!
Each DVD On Sale $19.99
"Riddles in Stone - Secret Architecture of Washington, D.C. " reveals the numerous Baal sex objects throughout Government Mall. The most obvious is the 555-foot obelisk -- Washington Monument -- which is Baal's physical shaft!
"Riddles in Stone" further demonstrates just how extensively Baal is symbolized in Washington, D.C., along with his sexual consort, 'Cebele the Corn Goddess'. This DVD reveals that our Masonic Founding Fathers performed the Baal ceremony, "Corn, Wine, and Oil" at cornerstone layings and at the dedication of the finished structure. Baal is clearly the preferred god of Washington, D.C.!
Watch Trailer --- "Riddles in Stone" is regularly $29.99
"Baal's Shaft & Cleopatra's Needle" takes this study outside our nation's Capitol to show how the Illuminati has publicly created buildings in the shape of Baal's shaft. In cities large and small, sexual idols in stone rise from the earth. Created by the Illuminati and its secret societies and mocking polite society, Illuminist architect builders have vulgarly designed monuments that shockingly represent the actual phallus of the dark god whom they worship behind closed doors.
The goddess queen whom they adore as sex object is also honored in erotic monuments often masterfully hidden in plain sight. The Washington Monument is proven to be an Egyptian obelisk erected in honor of the sexual prowess of Osiris, Lord of Death, and is only one of the hundreds of phallic obelisks and towers and sexually-oriented buildings in this remarkable video. Never again will you view either architecture or the powerful elite who rule this world in exactly the same way.
Watch Trailer --- "Baal's Shaft & Cleopatra's Needle" is regularly $24.99
---------- Articles Posted ---------- Headline News Articles
"Draconian Plan To Force People To Leave Florida Continues To Jolt Forward, Using Hurricane Damage As The Excuse!"
"Re-wilding" of Florida continues as the state's largest insurance company refuses to continue homeowner's insurance! Many people will begin to make plans to relocate elsewhere. The time is coming when a global charismatic leader is going to declare that people must be forced to leave so 'Mother Gaia" can be protected.
The Re-wilding Plan foresees that most of Florida will be "cleansed" of human population. http://www.cuttingedge.org/news/n2339.cfm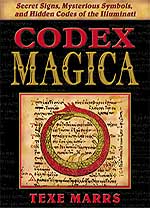 "President Obama Immediately Throws His Weight Behind Masonic President Abbas of the Palestinian Authority In A Renewed Drive To Create A Palestinian State"
Rather than condemn Israel for her attack on Hamas in The Gaza Strip, President Obama calls Palestinian (Masonic) President Abbas to restart the process of creating a Palestinian State! With Hillary Clinton now confirmed as Secretary of State, Obama seems poised to restart efforts to create a Palestinian Nation.
With Hamas badly weakened at this moment, Palestinian President Abbas may be able to speak for the Palestinian people and reach an agreement with Israel to create a nation carved from Biblical lands. Now you know how important Israel's attack against Hamas truly was, and how in line with the Illuminati Plan to create the Palestinian State.
http://www.cuttingedge.org/news/n2338.cfm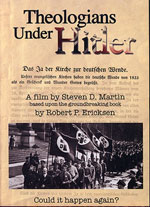 DVD
"Smiling at Socialism & Scorning the Bible"
"[Obama] can give new impetus to American foreign policy partly because the reception of him is so extraordinary around the world. His task will be to develop an overall strategy for America in this period when, really, a new world order can be created. It's a great opportunity, it isn't just a crisis.' Henry Kissinger
"Hitler's aim was first to move the masses and then, having pried them loose from their traditional loyalties and moralities, to impose upon them (with the hypnotized consent of the majority) a new authoritarian order of his own devising." Aldous Huxley, Brave New World Revisited, 1958
Guest Column by Berit Kjos - http://www.cuttingedge.org/articles/db115.html
"Henry Kissinger Has Proclaimed That Obama Is Primed To 'Create New World Order'!" We have felt since 1992 that the final events needed to conclude the New World Order might occur during the administration of the 44th President. Now, one of the most powerful member of the Illuminati has just stated that Obama is uniquely positioned to create the final New World Order, a.k.a. Kingdom of Antichrist.
http://www.cuttingedge.org/news/n2336.cfm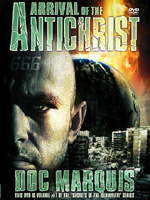 DVD
"Is Obama The Coming Antichrist?"
Can it be that Senator Barack Obama is THE Antichrist foretold in the Bible?
He certainly has run a Messianic type Presidential campaign and has been called a 'Messiah' by Farrakhan.
Are we witnessing the public coming to power of the Antichrist? You be the judge after reading this article. Matthew 24 and key prophecies in Daniel are key passages if we are to understand this issue.
http://www.cuttingedge.org/news/n2320.cfm
"God's Wonderful Angelic Protection"
During the toughest of times, God has promised His Saints protection, promises we need to take to heart as we pass through these difficult End Times
http://www.cuttingedge.org/news/n2335.cfm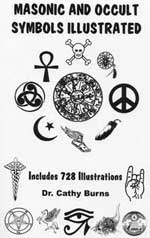 "Many Pastors of Christian Churches Are Reported To Be Freemasons - What New World Order Ramifications Might We Expect?"
We will examine the possible religious and New World Order ramifications that might flow from many pastors and key leaders of Christian churches being Freemasons. You will be shocked!

Truly, Antichrist cannot arise until the Masons have changed Christian Churches enough to accept him.
http://www.cuttingedge.org/news/n2333.cfm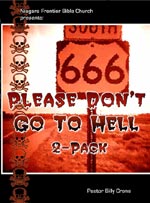 DVD
"HISTORY'S GREATEST PLAGUE"
"…for in the day that you eat of it you shall surely die" Genesis 2:17
Man's very existence has always been threatened by the "big three" of disease, war and famine, but there is a silent plague stalking us that renders those things trivial by comparison. Even though the current population of the world is estimated to be 6.7 billion—and continues to keep growing in spite of the historic trio of death and destruction—100% of that tremendously large number (which of course includes you and me) were born with a condition having infinitely greater consequences!
Did you know that according to the Bible all humans are born into this world spiritually dead? http://www.cuttingedge.org/articles/p307.htm
"Prophecy of Daniel 7:7-8 Is Now Being Fulfilled In Your Daily News - Final Timeline Now Becoming Apparent"
The prophesied 10-Nation Reorganization is being fulfilled. South and Southeast Asian countries have just signed their charter which will produce Nation #9 of the Illuminati Plan!
Now, North American Union (Nation#1) and the South American Union (Nation #6) can continue their march toward fulfillment. End of the Age prophecy is being fulfilled - are you paying attention?
Antichrist cannot arise until these 10 Super Nations are formed! http://www.cuttingedge.org/news/n2332.cfm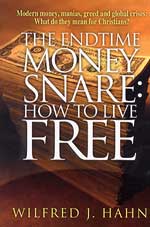 "The Federal Reserve Is Deliberately Devaluing the American Dollar - At The Same Time Other Key Central Banks Are Devaluing Their Currencies!"
Central Banks around the world are taking coordinated efforts to devalue their currency so the planned Regional Currencies can be created and set in place. For citizens of the North American Union, the AMERO is not too far away!
This development is exciting because the creation of the North American Union is part of the developing fulfillment of the 10-Nations prophecy of Daniel 7:7-8 (Read NEWS1002, entitled, "NAFTA: The Shocking Rest of the Story")
We are witnessing the unfolding of one of the greatest fulfillment of Bible prophecies ever! http://www.cuttingedge.org/news/n2331.cfm
DVD
"Russian Diplomatic Professor Predicts America Will Break Up Into 6 Separate Divisions Because of Economic Stress"