Illuminati Architecture
"Where Rich and Famous Dwell"
Perfect DVD tie-in with "Riddles In Stone: Secret Architecture of Washington, D.C."! See the same type of architecture on the homes of the Illuminati famous and powerful that you see in America's Capital!
Regularly $24.99, On Sale $19.99 - For One Week Only
Also discover the dark secrets of the lifestyles of the Illuminati powerful as you peek inside the luxurious homes and mansions of the Rothschilds, Vanderbilts, Rockefellers & other infamous powerbrokers of the past.
Behind the thick walls and iron gates of their "heaven on earth" mansions lurk sinister forces: Covert Satanic activity, Masonic architecture, devils in stone, gargoyles, ancient Mystery Religion beasts and deities and much more. Listen to one powerful family founder brag that he was able to make his incredibly lucrative monies only through the influence and advice of spirit beings!
Truly, the Rich and Powerful are different from you and me in many more ways other than simply the size of their bank accounts.
---
---------- This Weeks Hot News ----------

I. The Israeli election yesterday provided a surprising result. No one candidate won a mandate to rule!
Paralysis in Israeli government might be the result!
NEWS BRIEF: "Israeli rivals battle for power after tight vote: Overall lurch to the Right", The Age (Australia), February 12, 2009
"Israeli Foreign Minister Tzipi Livni and hawkish ex-premier Benjamin Netanyahu were locked in battle on Wednesday for the helm of Israel's government after a photo-finish national election. Livni's centrist Kadima party won 28 seats in the 120-member parliament, followed by Netanyahu's right-wing Likud party with 27, according to results issued with almost all ballots counted.
"But an overall lurch to the right has made Netanyahu more likely to return to the premiership. 'He lost but he will conquer', declared the tabloid Maariv newspaper."
Indeed, Netanyahu actually claimed the office of Prime Minister!
NEWS BRIEF: "Netanyahu declares: I will be next PM", The Jerusalem Post, February 11, 2009
Likud Party leader Binyamin Netanyahu declared that he would be Israel's next prime minister and promised to begin collation talks to form a new government with the parties from the national camp as early as Wednesday."
"Bibi", as he is affectionately called, then enlisted God's help.
" 'With God's help I will stand at the head of the next government', he told the supporters ... in Tel Aviv. Undeterred by exit polls which showed that his party placed second behind Kadima in Tuesday's elections, Netanyahu said that he had already spoken with party leaders in the national camp 'and we agreed to begin [coalition] discussions tomorrow'."
Netanyahu then displayed the "chutzpa" which has characterized his entire life. Even though he officially lost to Livni's Kadima Party by a whisker, he gave a victory speech, not a concession!
"He smiled as he gave a victory rather than a concession speech close to 1 a.m. He was greeted by large cheers from the crowd. They clapped their hands and yelled out, 'here comes the next prime minister'."
How can Bibi claim victory when his party won less seats in the Knesset than Kadima? Israel operates under a Parliamentary system of government, and the Kadima Party did not win enough seats for FM Livni to claim the office of Prime Minister outright. This reality means that Livni will have to form a coalition with other parties if she is to become Prime Minister.
However, Netanyahu's Likud Party won enough seats, with a total close enough to Kadima, that Bibi can possibly form the coalition if he can gather a coalition with more seat total than what Livni can put together.
Therefore, Israeli electoral process is going to be volatile for the next several weeks, forcing President Obama to wait to restart the process of carving out a Palestinian State.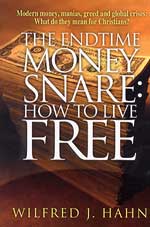 II. Now that the Senate has passed the Stimulus bill, both houses of Congress are sitting down to pass identical versions.
President Obama is said to be awaiting the final bill with bated breath.
NEWS BRIEF: "Stimulus deal 'possible' by Wednesday: Lawmaker", CNN Politics News, February 11, 2009
"WASHINGTON (CNN) -- Top lawmakers and White House officials are cautiously optimistic they can reach a deal on the roughly $800 billion economic stimulus bill as early as Wednesday. 'People are making progress. Drafting is taking place tonight. We're not there yet, but we made a significant amount of progress', Senate Majority Leader Harry Reid said Tuesday as he left House Speaker Nancy Pelosi's office.
" 'Everybody is doing what we're supposed to be doing', said White House Chief of Staff Rahm Emanuel. 'Everyone knows the seriousness of the economic crisis'."
The script on this planned transfer from a Capitalist Economy to a Fascist Economy has evidently been written so that the Congress is under such pressure to pass this national bailout legislation that the bill can be padded with enormous amounts of wasteful pork and downright dangerous legislation which would be impossible had the bill been considered more slowly.
The Liberal Democrat presidency of Barack Hussein Obama poses such a real threat to Fundamental Christians that I suspect that, hidden in the bowels of this massive bill, are anti-christian elements which will come to light only after the legislation has been passed and signed into law.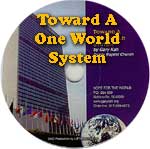 III. Has President Obama clipped the wings of his new Secretary of State, Hillary Clinton?
Dick Morris seems to think so, and he facts are intriguing.
NEWS BRIEF: "Hillary's incredible, shrinking role", The Hill News, February 9, 2009
"Secretary of State Hillary Rodham Clinton is finding that her job description is dissolving under her feet, leaving her with only a vestige of the power she must have thought she acquired when she signed on to be President Obama's chief Cabinet officer."
Morris then lists the various ways in which Hillary's authority as Secretary of State is being badly eroded.
* "Vice President Biden has moved vigorously to stake out foreign policy as his turf."
* "Richard Holbrooke, the former Balkan negotiator and U.N. ambassador, has been named special envoy to Afghanistan and Pakistan. He insisted on direct access to the president, a privilege he was denied during much of the Clinton years."
* "Former Sen. George Mitchell (D-Maine), negotiator of the Irish Peace Accords, was appointed to be the administration's point man on Arab-Israeli negotiations."
* "Samantha Power, Obama's former campaign aide, who once called Hillary a 'monster', has been appointed to the National Security Council (NSC) as director of 'multilateral affairs'."
* "Gen. James L. Jones, Obama's new national security adviser, has announced an expansion of the membership and role of the NSC."
* "Susan Rice, Obama's new United Nations ambassador, insisted upon and got Cabinet rank for her portfolio, and she will presumably also have the same kind of access to Obama that she had as his chief foreign policy adviser during the campaign.
While these facts are true and intriguing, we must remember that President Obama is doing nothing more, nor less, than the Illuminati script written for him. If the Secretary of State position suffers a loss of power and prestige, it is because that is the Plan. As events unfold, we will understand why, at this point in American Foreign Policy, it is important that the normal authority of State has been diffused to several offices rather than just one.
DVD
IV. Mexico's severe troubles may ease her move into the North American Union!
With the Peso in financial trouble and the political situation deteriorating, the only answer to Mexico's problems may be the North American Union.
NEWS BRIEF: "Mexico's Peso Stuns UBS With Biggest Drop Since 1995", Bloomberg Financial News, January 30, 2009
"The steepest decline in Mexico's peso in 13 years blindsided everyone from UBS AG economists to Gustavo Huitron, the local marketing manager for Mercedes-Benz. After weakening 20 percent last year, the currency fell to a record low of 14.4484 per dollar today. RBS Greenwich Capital Markets in Greenwich, Connecticut, now predicts another 3.8 percent drop by June 30. The peso's worst performance since 1995's so-called Tequila Crisis is being driven by the U.S. recession and falling oil prices, which are cutting Mexican exports and government revenue."
With the Mexican Peso declining so rapidly and the American Dollar under stress because of massive government spending, the time is rapidly approaching that we will be told that the only answer is a rapid movement into the AMERO, the planned currency of the North American Union.
Mexico's political situation is also threatening to spin out of control.
NEWS BRIEF: "Mexican Meltdown: America's Most Imminent Threat", Human Events, February 9, 2009
"The escalating brutality south of our border has now caught the attention of a branch of the Defense Department, if not our President. The U.S. Joint Forces Command based in Norfolk, Va., has just completed an assessment of the world's most significant security threats. The intelligence report concludes: 'two large and important states bear consideration for a rapid and sudden collapse: Pakistan and Mexico'."
This statement is likely to surprise most Americans, who would never have thought to lump Mexico into the same political basket as third-world Pakistan! But, wait, we are told that Mexico's situation is even more dire.
"If the Mexican government were to fail and collapse into chaos, it 'could represent a homeland security problem of immense proportions to the Untied States'. According to the report, Mexico's 'government, its politicians, police, and judicial infrastructure are all under sustained assault and pressure by criminal gangs and drug cartels'."
This crisis has spread even to authorities who have protection resources at their disposal.
NEWS BRIEF: "Mexican General who took on drug cartels murdered", The Age News, (Australia), February 10, 2009
"THE general didn't get much time. After a long, controversial career, Brigadier-General Mauro Enrique Tello Quinones retired from active duty last month and moved to the Caribbean playground to work for the Cancun mayor. His job was to fight the drug cartels that have penetrated much of Mexican society. He lasted a week."
You would think that the Cancun city would be able to protect their new general who had been hired specifically to fight the drug traffic! But, no, the general was murdered as a sign that no one was going to battle the drug lords.
"General Tello, 63, along with his bodyguard and a driver, were kidnapped in Cancun last Tuesday, taken to a hidden location, methodically tortured, then driven out to the jungle and shot in the head. Their bodies were found the next day in a utility on the side of a highway. An autopsy revealed that the general's arms and legs had been broken."
Top officers of the Mexican government expressed "outrage" over the killings and expressed their conviction to continue the war against drug cartels; but, one has to wonder if their hearts were really melting as they outwardly said all the right things.
"The audacious kidnapping and killing of one of the highest-ranking military officers in Mexico drew expressions of outrage from the top echelons of the Mexican Government, which pledged to continue the fight against organised crime that took the lives of more than 5300 people last year. Military leaders, who are increasingly at the front lines of the war against the cartels, vowed not to let General Tello's death go unsolved or unpunished."
This war with the drug cartels is quite serious if it takes 5,300 lives in 2008. Mexico is definitely in real trouble. In the Dialectic Struggle formula used by the Illuminati for centuries, the change desired must be preceded by a deliberately created crisis of such magnitude that people will panic, and this panic will allow the Elite to "solve" the crisis by enacting the change they planned in the beginning.
We know, from our research into "The New Atlantis" video, that the original plan to create a North American Union began in the early 1600's under the direction of Sir Francis Bacon! Therefore, we understand that this union enjoys support at the highest levels of the Illuminati.
Our research indicates that, at the same time, Bacon also planned for the union of South America, a movement just recently started under the auspices of Russia, Iran, Venezuela and Brazil.
Finally, we also understand that these plans, once realized, will fulfill the 10-Nation Reorganization prophecy of Daniel 7:7-8 precisely (Read full details in NEWS1002 entitled, "NAFTA: The Shocking Rest of the Story')