http://www.cuttingedge.org/news/n2190.cfm
2) * "Current News Story Reveals How Exact Wording of the Illuminati Plan For A Nuclear Confrontation In Korea Will Likely Unfold!"
http://www.cuttingedge.org/news/n2188.cfm
These two news stories drop in the final piece to the puzzle: North Korea can threaten every continent on earth!
3) * "President Bush "Sucker-Punched" In Iranian Crisis -- Again and Again"
The Chairman of the Joint Chiefs of Staff cuts the ground out from underneath his President in accusations against the Iranian government, while it is revealed that the new, "democratically-elected" government of Iraq is actually working strongly on behalf of the Iranian government!
http://www.cuttingedge.org/news/n2189.cfm

Related News Story: "Defense Secretary Gates: Iran forces may be acting on own without knowledge of Iranian government" -- Supports the shocking statements of General Pace, above!
---------- This Weeks Hot News ----------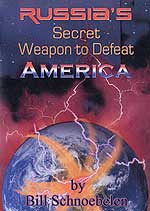 I. As Cutting Edge predicted, Russia is now firmly and aggressively firming up her role as protector of the Arab world. Putin's diplomatic and military efforts are cementing Russia's alliances which shall lead directly to her leadership of forces as she leads the armies against Israel!
Ezekiel 38-39 alliances are taking shape, in front of our very eyes, in our Daily News!
NEWS BRIEF: "Arab experts: Putin is restoring Russia's Mideast role", Jurnalo.com, 11 February 2007
"Arab experts say that Russian President Vladimir Putin's Middle East trip .... has the primary aim of 'sending a message' to the United States that Moscow has a key role to play in this vital region and that it is high time for Washington to quit its policies of domination. The Russian president was due to arrive in oil-rich Saudi Arabia Sunday at the start of a rare Middle East trip that also takes him to the Gulf state of Qatar and Jordan."
"In his toughest-worded comments in seven years in power, Putin lashed out at the United States Saturday during the Munich Security Conference ... 'Today we are witnessing an almost uncontained hyper-use of military force in international relations', Putin said, alluding to the US. ... the Russian leader's comments indicated Moscow was 'fed up with the domination polices of US President George W Bush'. "
During this trip, we believe President Putin solidified Arab and Muslim support for Russia to be the key leader in the Middle East, thus firming up Russia as the leader who will direct the combined prophetic forces against Israel (Ezekiel 38-39).
An Egyptian member of a Middle Eastern "Think Tank" knows why Putin is making this trip now.
"In face of the receding US influence in the region due to setbacks in Iraq and other areas, the Russians now feel they can occupy the ensuing vacuum in the region ... Russia can count for achieving this end on its position as a key supplier to Iran of nuclear know-how and other strategic weapons." (Qadri Saeed, head of the military department at the Cairo-based al-Ahram Strategic Studies)
Did you catch the key statement here? America's influence in the Middle East has already receded enough to create a power vacuum! And, Russia is moving into it! Putin is traveling the Middle East at the same time Bush is threatening Iran the most!
This next story may sound too unbelievable to be true, but it backs up our understanding, as we stated, above.

NEWS BRIEF: "Saudi foreign minister: kingdom ready for nuclear cooperation with Russia", KYIV Post, Feb 14, 2007
"RIYADH, Saudi Arabia (AP) - Saudi Foreign Minister Prince Saud Al-Faisal said on Wednesday that the kingdom is ready to cooperate with Russia in the military and nuclear power spheres. The comment followed a two-day visit this week by Russian President Vladimir Putin, who became the first Russian head of state to visit the kingdom. 'There are no obstacles to cooperation between the two countries in all fields concerning the military and nuclear power', Saud told reporters."
After we learned of supposed Saudi participation in the attacks of 9/11, and of her leadership in providing funds for terrorists, discerning Americans have realized that Saudi Arabia is not truly America's friend, but only puts up with us because she needs our oil dollars. This desert kingdom is far closer ideologically to Russia than to the United States.
Now that we know that "no obstacles" exist in Russian-Saudi cooperation, this next story tells us the direction in which this cooperation is going. Are you sitting down?
NEWS BRIEF: "Saudis to purchase nuclear option, advanced missiles and spy satellites off the shelf from Pakistan and Russia", DEBKAfile Intelligence, 15 February 2007
"Moscow will assist in Saudi development of a civilian nuclear program and build six 'research satellites' for the oil kingdom ... Israeli military sources report that Moscow in fact undertook to provide Saudi Arabia with half a dozen military surveillance satellites, launch them and set up ground control centers, thereby making the oil kingdom the first Middle East national with a multiple spy satellite capability for tracking the military movements of its neighbors, including Iran and Israel."
Cutting Edge posted an article in June, 2002, which reported that Saudi Arabia had purchased atomic warheads "off the shelf" from Pakistan and theater missiles from China (NEWS1660, entitled, "Mushroom Clouds In The Middle East").
Now, we are learning that Saudi Arabia is using Russian technology to upgrade her nuclear arms program!
This next segment tells us the role Pakistan is playing in this Saudi initiative.
"... the Saudis do not intend wasting time developing their own military capabilities but are going shopping for finished products ... This ceremonial led up to an epic accord of 7 secret clauses on the terms in which Pakistan would make nuclear weapons available to, and sell, Saudi Arabia nuclear-capable missiles ... Musharraf undertook to make them available in the event of a nuclear emergency facing Saudi Arabia, the Gulf emirates, Egypt or Jordan."
As the United States' influence is forced back by President Bush's policies, the Middle East is becoming a much more dangerous place. We are entering an exceedingly dangerous time in this critical region, a time seemingly foretold in Joel 2-3, as we explain in NEWS1660!
This story about Saudi Arabia buying nuclear materials "off the shelf" from Pakistan reinforces Cutting Edge assertions we made over 5 years ago. Once we knew that the Mass Medika news stories that Iraq, Iran, and North Korea were each trying to develop nuclear weapons, we felt that to be ludicrous, when Islamic militant Pakistan already possessed nuclear weapons. We felt that the logical path for these three nations to follow was to buy the weapons "off the shelf" from Pakistan. In the many articles about the nuclear programs of each of these "Axis of Evil" nations, we continually quote news sources that Pakistan was, indeed, selling such weapons.
II. Is the Iranian nuclear crisis finally at an end? Two major events have just occurred which "pulls the rug out" from underneath the propaganda effort by which the White House is attempting to justify an attack on Iran.
Last week, General Pace, Chairman of the Joint Chiefs of Staff, pulled the rug out from under one of the President's main reasons to attack Iran (Read NEWS2189, "President Bush 'Sucker-Punched' In Iranian Crisis -- Again and Again")
Secondly, Switzerland has just concluded an agreement with Iran -- which Tehran has accepted -- which should immediately diffuse the crisis and make any attack on Iran completely unnecessary.
NEWS BRIEF: "Switzerland submits to Tehran a proposal for solving crisis over Iran's nuclear program - over Washington's objections", DEBKAfile Intelligence, 14 February 2007
"Our intelligence sources reveal that Monday, Feb. 12, the six-point proposal secret Swiss emissaries delivered to the Iranian government ten days ago was accepted. Its six points are revealed:
1. Iran will be allowed to produce a predetermined quota of enriched uranium against its pledge not to exceed this limit or produce it up to weapons grade.
2. International nuclear IAEA inspections will be expanded to encompass nuclear weaponization activity.
3. In return for Tehran's acceptance of 1.and 2., the IAEA will supply Iran with advanced nuclear technology and Russia will release nuclear fuel rods to power its Bushehr atomic reactor.
4. UN Security Council sanctions against Iran will not be stiffened.
5. The US and Europe will promise to desist from any military attack on Iran.
6. America and Europe will close down their clandestine support programs for Iran's disaffected minorities, such as the Arabs of Khuzistan and the Kurds.
"... Bush administration officials suspect that the outgoing French president Jacques Chirac is quietly sponsoring the Bern government's initiative. Our Iranian sources disclose Tehran attaches high hopes to the Swiss plan. The two sides are working on a 'non-paper' which European Union's foreign policy executive Javier Solana will be asked to present in Washington."
If the entire International Community swings behind this accord, the crisis over Iran's supposed nuclear program should be over. However, if President Bush chooses to ignore the "will of the International Community" again, as he did with the Iraqi invasion, he could be totally discredited if his attack against Iran goes badly.
Remember, the Illuminati has planned for President Bush to be thoroughly discredited. Please read our article on this subject -- NEWS1929 -- "Campaign To Discredit President Bush Seems To Be Moving Into High Gear".
As far as the threat Iran supposedly poses as a nuclear power, please read our article -- NEWS2120 -- "Nuclear Armed Iran vs Nuclear Armed America: Whom Should The World Fear?"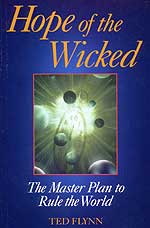 III. As President Bush's "Surge Initiative" finally gets into gear in and around Baghdad, Russian war veterans of the Afghanistan campaign can only shake their heads in frustration, for they can see that America's war in Iraq is a parallel campaign.
What was the result of the Russian invasion of Afghanistan in 1979? A complete and humiliating withdrawal!
NEWS BRIEF: "Russia's soldiers hear eerie echo in news of U.S. and Afghanistan", By MATTHEW SCHOFIELD, McClatchy Newspapers, reprinted in The State, February 16, 2007
"MOSCOW — Eighteen years after the Soviet army pulled out of Afghanistan in a humiliating defeat that hastened the collapse of an empire, many soldiers who fought there believe they're seeing history repeat itself. The United States — then the force behind the Afghan resistance — now appears trapped in a similar downward spiral in Iraq, besieged by a collection of forces not unlike those it trained and equipped to cripple the Soviets two decades ago."
Russian veterans, especially officers, would be the ones best able to spot similarities between their disastrous campaign in Afghanistan and the equally disastrous American campaign in Iraq. We have always compared Iraq to Vietnam, and there are many similarities, but the parallels to Afghanistan are also startling and illuminating.
"For many, the similarities go beyond the symbolic. Retired Capt. Vladimir Vshivtsev was blinded by an improvised roadside bomb 20 years ago in Afghanistan. He shudders every time he hears about a U.S. soldier killed or wounded by a similar device in Iraq or Afghanistan, he said. 'They're fighting the same war again', he said. 'Sure, the political stuff is different, but the military result is going to be the same: failure'."
That is a sobering conclusion: "the military result is going to be the same: failure'."
"... Russian soldiers, officers and experts point to many parallels ... The Soviets ... fought with a similar sized force (by the mid-1980s) of about 120,000 men and lost about 1,300 dead each year. They arrived a superpower, full of hubris, and departed humbled."
President Bush has led America into this Iraq in exactly the manner the Illuminati wanted him to lead, in a scheme planned to produce failure. Just as American fought the Vietnam War to lose, our forces are fighting in Iraq in a war planned to fail. Once the Islamic forces have humiliated our forces and have imposed a military and political defeat upon us, they will believe they can defeat Israel also -- especially since the defeat" in the Lebanon War last year; at this point, Islamic forces will be poised to begin the many attacks against Jerusalem as foretold in Ezekiel 38-39!
In fact, Islamic forces have now defeated powerful Western forces in three (3) wars, haven't they?
1) Defeated Russian (Soviet Union) forces in Afghanistan (1979-1988)
2) Are defeating Coalition Forces in Iraq (2003-Present)
3) 33-Day Lebanon War in July-August, 2006, is generally considered to be a victory for Hezbollah against the Israeli Defense Force
Now, Islamic forces surely believe they have nothing to fear from Western armies, thus setting the stage for the repeated assaults on Jerusalem foretold in Zechariah 12.
Let us now go back to this featured article:
"For the Soviets, Afghanistan was a total disaster. It remained a dirty secret for over a decade and still isn't mentioned in polite conversation ... Alexander Konovalov, head of the Institute of Strategic Assessments, a Moscow-based military research center ... (said) for former Soviet soldiers, the U.S. war in Afghanistan evokes memories of the geography and the battles, Konovalov said, but most agree that Iraq is to the United States what Afghanistan was to the Soviet Union."
Did you catch this startling statement? "Iraq is to the United States what Afghanistan was to the Soviet Union."
"Retired Gen. Victor Yermakov headed the Soviet 40th army's efforts around Tora Bora in eastern Afghanistan in the mid-1980s. He can't decide whether to shake his head or scream when he hears talk about how to improve the situation in Iraq and how to control Afghanistan ... 'All the future holds for American forces there are dead soldiers, and they will die for nothing', he said. 'There is nothing positive to be accomplished in Iraq. My advice is simple: Leave. Leave now'."
Sage advice for President Bush. Coalition Forces will one day leave Iraq; the only question is whether we shall leave defeated and humiliated, as the Russians were in Afghanistan or in some degree of "victory".
American soldiers "dying for nothing"! That sobering conclusion from this retired Russian general takes me back to 1966, during the Vietnam War, when I concluded that America was not trying to win that war. My personal belief turned to reality in 1975, when South Vietnam easily fell to North Vietnames forces.
We want to go back to this article for one more startling quote:
"Capt. Vshivtsev recalled a conference he attended in Prague a few years back, where he bumped into a Czech Republic soldier who'd recently returned from Afghanistan, where he'd fought as part of the NATO coalition force. As they swapped war stories, he said he soon forgot they were talking about different wars and different armies. They'd walked the same ground, fought the same enemy, faced the same threats. Today, when Vshivtsev hears President Bush say progress is being made and success is possible, it reminds him of Soviet statements from that time."
Afghanistan vs Iraq -- Same scenario -- will the ending also be the same?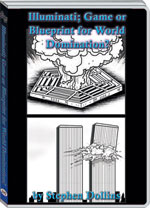 IV. As we write this newsletter, Afghan insurgent fighters are massing forces for a huge Spring campaign. Remember that Afghanistan was one of those "Lighting Many Fires" areas specifically mentioned by the 2003 Iranian plan to fight America's Iraq invasion (NEWS1910).
This renewed fighting from an enemy supposedly beaten five years ago could not come at a worse time for President Bush, as his new "surge" campaign in Baghdad is just getting underway. Of course, one way to beat an enemy is to create diversionary battles, giving him no choice but to divert resources from the main battle. Since Iraq is the main battle, a renewed war in Afghanistan could force the United States to divert some resources from Iraq to Afghanistan.
NEWS BRIEF: "Hundreds of Taliban massing to attack dam", By Saeed Ali Achakzai, Boston Globe, February 12, 2007
"SPIN BOLDAK, Afghanistan (Reuters) - At least 700 Taliban fighters have crossed from Pakistan into Afghanistan to reinforce guerrillas attacking a key dam, a major source of electricity and irrigation, a provincial governor said on Monday. 'We have got confirmed reports that they are Pakistani, Uzbek and Chechen nationals and have sneaked in', Helmand Governor Asadullah Wafa told Reuters by telephone."
"The Kajaki dam has seen major fighting in recent weeks between the Taliban and NATO forces, mainly British and Dutch ... NATO, U.S. and Taliban commanders warn a major offensive will come in spring when the snows melt in a few months, after the bloodiest year ... More than 4,000 people died in fighting last year."
Then, the Afghan provincial governor dropped a bombshell.
" 'Pakistan is supporting the Taliban in order for them to keep fighting on in Afghanistan. They don't want Afghanistan's development and reconstruction', he said. Pakistan denies continuing to support the Taliban, its former protege, but Afghan officials say it still does. "
Pakistan has always attempted to walk a fine line since 9/11, where President Mushareff publicly appears as President Bush's firm ally in his "war on terror", while trying to maintain the aura amongst his people that he is a Fundamental Muslim. I would not be at all surprised to learn that Pakistan is quietly supporting the Taliban!
NEWS BRIEF: "U.S. expects major assault in Afghanistan", The State, February 15, 2007
"WASHINGTON — While President Bush and Congress argue over Iraq, experts warn Afghanistan could slip back into chaos. U.S. commanders are bracing for a spring offensive by Taliban insurgents that will test the staying power of the fragile U.S.-backed Afghan government."
Continued fighting in Afghanistan should cause citizens to doubt their President, for American forces attacked the local, Third World Taliban, and supposedly knocked them out of the arena in 2001-2002.
Note this next segment, where an American Congressman uses a very common term to describe the desperate situation in Afghanistan. His comment also invokes the concept that Afghanistan is just one of Iran's diversions designed to distract America in Iraq.
" 'We have our finger in the dike because our resources and attention were turned toward Iraq', said Rep. Joe Sestak, D-Pa., a former Navy admiral who served in both conflicts. 'This is the real front in the war on terrorism. It's a daunting task, more daunting than it had to be because we let the opportunity almost slip away'."
"The government of President Hamid Karzai has a shaky hold on power. The Taliban and al-Qaida continue to launch attacks from their haven along the Afghan-Pakistan border. Opium production has increased dramatically. Attacks by Islamic extremists spiked last year, making 2006 the deadliest year since the U.S. invasion ... A point could be reached at which the government of Afghanistan becomes irrelevant to its people, and the goal of establishing a democratic, moderate, self-sustaining state could be lost forever', Lt. Gen. Karl Eikenberry, the former top U.S. commander in Afghanistan, told the House Armed Services Committee on Tuesday."
Right on schedule, President Bush announced plans to send more troops to Afghanistan, thus diverting an already weakened state in Iraq. These troops going to Afghanistan could be used in Iraq!!
NEWS BRIEF: "Bush Orders More Troops Into Afghanistan", By Johanna Neuman and Joel Havemann, The Los Angeles TimesTruthout News, reprinted by Truthout News, 15 February 2007
"Washington - President Bush today announced a new infusion of troops and funds to help Afghanistan survive an expected assault this spring from the Taliban and urged NATO to do more, too ... U.S. troops will have their stay extended for four months, and deploy a replacement force for the future, Bush said. He added that the U.S. government will also help increase Afghanistan's security forces - doubling the Army's size to 70,000 from 32,000 over the next two years."
Depending upon an indigenous Afghan army to defeat the Taliban is as problematic as it currently is in Iraq and as it was during the Vietnam War. We have to watch this conflict, as Iran is certainly behind this renewed fighting, since Afghanistan was listed as one of those "many fires" to be lighted so America could be defeated in Iraq.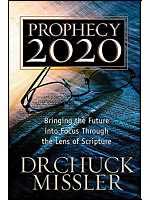 V. Is Iran about to light another fire -- in Lebanon? Events may be headed toward another civil war, with Hezbollah aiming to overthrow the democratic government of Lebanon so they could establish a Fundamentally religious Islamic government.
Once again, Israel and the United States could be forced to divert resources away from any confrontation with Iran and from the war in Iraq.
NEWS BRIEF: "Bombs blast two buses in Lebanon, kill at least 12, injure 20", DEBKAfile Intelligence, February 15, 2007
"At 9:15 a.m. Monday, Feb. 13, the bombs tore through buses at the ancestral village of the Gemayel clan, whose scion, anti-Syrian cabinet minister Pierre Gemayel was also murdered last year. The buses were carrying demonstrators to a rally in Beirut Wednesday on the second anniversary of the murder of former prime minister Rafiq Hariri. Lebanese security sources report the attack was carried out unusually for Lebanon by two suicide bombers. Uniformed Lebanese troops and armoured cars were rushed to the scene of the carnage as ambulances carried victims away."
In other words, these demonstrators were supporters of the current Lebanese government, which is pro-West and anti-Syrian. They were traveling to take part in a demonstration commemorating the murder of the "former prime minister Rafiq Hariri".
One could obviously believe -- without too much stretch of the imagination -- that the perpetrators were either Syrian agents or Hezbollah operatives. After all, Hezbollah has boldly stated throughout this past year that her goal is to overthrow the current pro-Western Lebanese government.
This next article speaks directly to the possibility of a Lebanese civil war, with Hezbollah in the thick of it all!
NEWS BRIEF: "Syria has delivered Russian-made SA-18 'Grouse' Igla 9K38 anti-air missiles to Lebanese Hezbollah", DEBKAfile Intelligence, February 12, 2007
"Moscow 'guaranteed' the shoulder-carried SA-18 'Grouse' Igla 9K38 was sold to Damascus under the strict prohibition of its transfer to Hezbollah ... The pledge was given to the US and personally by Russian president Vladimir Putin to Israeli prime minister Ehud Olmert."
Remember, the Afghan fighters beat the Russian Army in the 1979-1988 war in large measure because the Taliban tactic of using American "Stinger" shoulder-fired anti-aircraft missiles at Russian helicopters was so very effective. Even though several changes in strategy on the part of the Russian pilots were enacted, copters kept going down, killing multiple numbers of Russian soldiers every time.
Iraqi insurgents apparently have adopted this strategy now in the Iraq War. And, if Hezbollah now has possession of an effective anti-aircraft weapon, they could possibly defeat the Lebanese Army and overthrowing the government on the one hand, while dissuading Israeli forces from entering the fray. A state-of-the-art shoulder-fired anti-aircraft missile can be quite an equalizer!
"A Lebanese army source says the advanced missile consignment may have been concealed in the Beqaa valley of Lebanon near the Syrian border for use by Hezbollah ... The Grouse is a surface-air heat-seeking missile designed to shoot down low-flying planes and helicopters at a range of up to 5,200 meters and altitude of 3,500 meters. The missile employs an IR guidance system. It offers better protection against electro-optical jammers."
If Iran has "lit this fire", she can conceivably topple the pro-West government of Lebanon and keep Israel so busy she could not divert any of her resources to a strike against Iran. Further, such a major development would distract American attention from Iraq.
VI. How badly is the situation in Iraq deteriorating? These next stories may provide some startling insight. Remember, American and Iraqi forces are concentrating their efforts on Baghdad, trying to pacify the city. However, the Iraqi forces are led by the Shi'ite Prime Minister, whom many believe is secretly answering to Iran. News stories have abounded in the past several weeks that he is going to protect his Shi'ite assets, while making it appear to the Mass Media that he is fully supporting President Bush's program.
These incredible stories are occurring in Baghdad, where American forces are massed.
NEWS BRIEF: "Iraqi official leading Baghdad crackdown forced from home", By Ahmed Rasheed, Reuters News, February 12, 2007
"BAGHDAD (Reuters) - Someone has tried to paint over the black graffiti on the wall, but the Arabic script is faintly visible. It reads: 'You have to leave immediately'. The one-meter high cream wall, shaded by lush orange trees, fronts a modest two-storey house that was ... the home of Lieutenant-General Abboud Qanbar, the man chosen to oversee a new Baghdad offensive against militants."
"Qanbar, a member of Iraq's Shi'ite majority, is himself a victim of the very sectarian violence and ethnic cleansing that the U.S.-backed campaign aims to quell ... Qanbar, in his 60s, bald and of medium height, took the warning seriously and left the upmarket neighborhood of the mainly Sunni district of Yarmouk that had been his home for more than 20 years .... . The house is now empty, tended to by neighbors. If the neighbors, many of them former high-ranking officers of Saddam Hussein's army, know where Qanbar is, they are not saying."
If a Lt-General is forced to leave his home, you know the security situation has to be disastrous!
This incredible threat to Lt-General Qanbar is not unique in the neighborhoods of Baghdad.
NEWS BRIEF: "Iraq: Someone is living in our house. It is not my family", By Said Rifai, Los Angeles Times, reprinted in the Star Tribune, February 14, 2007
"BAGHDAD - I'm dialing my family home in west Baghdad. The phone rings, but no one picks up.
I know someone is living in our house. But it's not my family. Last summer, my mother went to Jordan to escape the violence. My father followed in September. I don't live in my childhood home, but, with my parents gone, I keep an eye on the modest stucco house ... my mother asked me to check on our house. When I called our neighbor, Abu Adil, he told me armed men had come through the neighborhood telling everyone to leave or be 'slaughtered'."
" 'Can you ask the Americans to intervene?' he begged."
"The gunmen took over our house, Abu Adil's and others in the neighborhood. A few days later, Abu Adil's 22-year-old son went to their house. He argued with the insurgents. They killed him, dumping his body in the street ... I dismissed the idea of alerting Iraqi police. A year and a half ago, attackers invaded our home, they used electricity to torture my parents and youngest brother and stole many valuables. The police didn't do anything."
"A few days ago, my landlady's father was kidnapped by Shiite militias."
The security system in Baghdad and surrounding environs has seemingly disintegrated. Seasoned observers do not believe that this current "surge" will change anything significantly. And, as we have stated before, American officials, like Defense Secretary Gates, have even publicly admitted that the Pentagon is planning a "Plan B", which envisions what actions should be taken if -- when -- the current American initiative fails.