"Secrets of the Illuminati" Combo Offer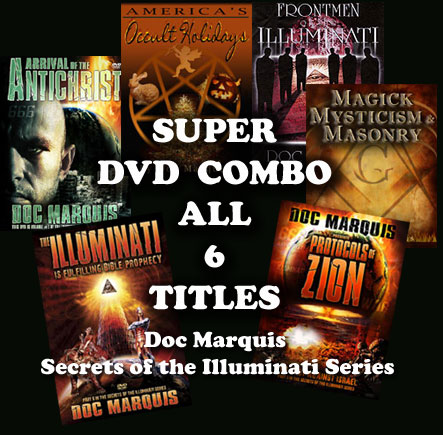 All Six Titles by Doc Marquis, 7 DVDs, over 18 hours of teaching
Regularly $229.94, Combo Price $149.94, Save $80.00!
Each of these unique DVD's provides information on a part of the Illuminati Plan which only a former Satanist / Illuminati would know. Furthermore, much of the information Doc Marquis provides is the 'Oral Plan', which is the parts of the plan to produce Antichrist which is so evil that it is never written down.
These are the titles: 1) 'Arrival of the Antichrist' ; 2) 'America's Occult Holidays'; 3) 'Front Men of the Illuminati'; 4) 'Magick, Mysticism, and Masonry' - This is THE ONE video every Mason to whom you are witnessing must see! 5) 'The Protocols of Zion: Plot Against Israel' ; 6) 'The Illuminati Is Fulfilling Bible Prophecy' "
Doc Marquis uses the King James Bible - http://www.cuttingedge.org/detail.cfm?ID=2249
---
---------- This Week's Hot News -------
Prophecy Being Fulfilled Right Now: "...it was diverse from all the beasts that were before it; and it had ten horns."
Before Antichrist can arise, the world's nations must be reorganized into precisely ten (10) supernations? This prophecy is being fulfilled in Daily News!
I. Libya's dictator, Gadhafi , is slowly twisting in the wind, with reports that he has fled the country!
Yet, following his script, Gadhafi is "defiant" and is repeating the slogan of other deposed dictators -- that his government will not fall.
NEWS BRIEF: "Bodies In The Streets In Libya!", "Excite News, 2/22/2011
"The bodies of protesters shot to death by forces loyal to Moammar Gadhafi were left on the streets of a restive district in the Libyan capital Tuesday, an opposition activist and a resident said, while the longtime leader defiantly went on state TV to show he was still in charge."
"World leaders also have expressed outrage. U.S. Secretary of State Hillary Rodham Clinton called on Gadhafi to 'stop this unacceptable bloodshed' and said the world was watching the events 'with alarm'."
Nothing makes for better newsreel pictures than dead civilian bodies strewn on the streets, symbols of a repressive government running amok. These pictures could propel the protestors to the point where people can be convinced that the dictator must be removed from power at all costs.
Since the Libyan protest began on 2/16/2011, Gadhafi's defiance comes on Day 6. If you remember the Egyptian crisis, President Mubarak was defiant and confident at this point in time also. But, suddenly, he left office on Day 18 of the Egyptian protests.
Does it seem as though Gadhafi is following the same script as Mubarak was following?
Notice, also, that Secretary of State Hillary Clinton is issuing statements critical of the government in power and supportive of the protestors. In fact, it seems as though a Hillary statement against the government is a "kiss of death"!
Rumors began swirling throughout Libya that Gadhafi had fled the country. The longest-serving dictator in the Arab world held a "photo op", supposedly to prove he was still in office and in charge.
"Gadhafi, the longest serving Arab leader, appeared briefly on TV early Tuesday to dispel rumors that he had fled ... 'I am here to show that I am in Tripoli and not in Venezuela. Don't believe those misleading dog stations', Gadhafi said, referring to the media reports that he had left the country. The video clip and comments lasted less than a minute - unusual for the mercurial leader, who is known for rambling speeches that often last hours."
The Libyan dictator is losing support of key ministers and military units.
"... Justice Minister Mustafa Abdel-Jalil resigned to protest the 'excessive use of force' against unarmed demonstrators. Several ambassadors abroad resigned to side with protesters. Two Mirage warplanes from the Libyan air force also fled a Tripoli air base and landed on the nearby island of Malta, and their pilots - two colonels - asked for political asylum, Maltese military officials said."
Libyan United Nations delegates delivered what may prove to be a lethal blow against Gadhafi.
NEWS BRIEF: "Libyan diplomats at UN call for Gaddafi's fall", The National Post, 2/21/2011
"UNITED NATIONS — Libyan diplomats at the United Nations condemned Monday their strongman leader Muammar Gaddafi as a 'tyrant' and accused him of 'genocide' as they called on him to stand down or be forced out of power. Mission staff led by deputy ambassador Ibrahim Dabbashi accused Gaddafi of bringing in foreign mercenaries from other African nations to fight protesters. They called for an international no-fly zone over the North African nation."
These words are not only strong, they are emotionally laden. Just the kind of rhetoric which fires the public protest!
Now, let us return to our first featured news story to capture the mood of Tripoli now.
"The backlash began Sunday after protesters streamed into the central Green Square in Tripoli, sparking scenes of mayhem. Snipers fired from rooftops and militiamen attacked the crowds, shooting and chasing people down side streets, according to witnesses and protesters."
Muammar Gaddafi will most likely resign rather abruptly, if the recent history of the removal of the Tunisian and Egyptian presidents is any reliable guide. Remember, these events are scripted and they have a designed outcome. These protests are not going to suddenly flare up and get out of control.
The Global Elite is simply getting as much change as possible with as little actual damage to the world as is possible; and, this is their pattern. Following the truly horrific destruction of the attacks of 9/11, the Elite has gotten great mileage out of "terror attacks" which proved incompetent. Consider:
1) The failed shoe bomber -- now you and I have to take our shoes off before we board a plane, another instance of the government dictating to the people.
2) The failed underwear bomber - now we all have to either pass through intrusive x-ray scanners or submit to offensive physical rubdowns
3) The failed Times Square Bomber -- the New York City Council rapidly reversed course after this "terrorist attack", authorizing the police department to install several thousand new cameras on the streets of downtown Manhattan.
In this bold and bodacious plan of sweeping protests designed to destabilize the entire region, the Illuminati wants to accomplish the most change with the least permanent damage. The time for the destruction of the Old World Order remains in the future.
II . Turmoil in the Middle East is following the well-known, and oft-used, Masonic doctrine of "Order out of Chaos".
Remember, occultists believe that no change worthwhile can occur unless it is achieved through a struggle. Therefore, the Illuminati produces the chaos so they can bring about their New Order!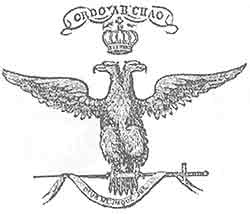 NEWS BRIEF: " Middle East Uprisings: Order Out of Chaos", by Kurt Nimmo, InfoWars, 2/21/2011
"Editor's note: Yusuf al-Qaradawi, the influential Muslim scholar mentioned below, has issued a fatwa calling for the murder of Libya's Muammar Gaddafi."
"On the surface, the bloody protests in Bahrain (home of the U.S. Fifth Fleet) and elsewhere in the Muslim world seem to be bad news for the United States. In fact, the exploding events are high theater and will not result in vaguely defined democracy for the people of Egypt, Tunisia, Algeria, Yemen, Libya, Jordan, Saudi Arabia, Lebanon, and least of all the Palestinian territories."
Yes, Kurt Nimmo is exactly right: events exploding across Africa and the Middle East are thoroughly scripted and will result in the formation of Regional Governments #7 and #8, as we have long been warning. Listen again to the reality that world events are completely scripted as the world heads into the New World Order!
The author is Peter Lemesurier, respected and renowned New World Order author, writing in 1981.
"Their script is now written, subject only to last-minute editing and stage-directions. The stage itself, albeit as yet in darkness, is almost ready. Down in the pit, the subterranean orchestra is already tuning up. The last-minute walk-on parts are even now being filled. Most of the main actors, one suspects, have already taken up their roles. Soon it will be time for them to come on stage, ready for the curtain to rise. The time for action will have come." (Peter Lemesurier, "The Armageddon Script")
This paragraph is the last in Lemesurier's book! Therefore, the reality of scripting the the last events of overthrowing the Old World Order is the last impression Lemesurier wants to leave with you. He wants you to know that the Illuminati has completely scripted key events of this last segment of the existing World Order.
Many people have great difficulty believing that world leaders could cooperate in harmony with such a concept of writing and following a script. Does the Bible have anything to say about such harmony at the End of the Age? Indeed, it does. Listen:
"And the ten horns that you saw, they and the beast will be the very ones to hate the harlot ... For God has put it into their hearts to carry out His own purpose by acting in harmony in surrendering their royal power and authority to the beast, until the prophetic words (intentions and promises) of God shall be fulfilled." (Revelation 17:16a, 17; Parallel Bible, KJV/Amplified Bible Commentary)
What an incredible verse! The only way in which the final ten kings (NEWS2363) can cooperate at this point in world history is because the Holy Spirit of God has planted the thought of harmony within their hearts, a harmony which God says is designed to fulfill His Bible prophecies!
Now that we have established the harmony with which the Illuminati is acting, let us now turn to the strategy they have devised. It is called the "Hegelian Dialect", also known as "Order Out of Chaos". Their agents create the chaos, out of which the Illuminati will bring their desired New Order.
Let us now return to this featured story:
"The CIA and U.S. military have, for decades, sponsored and created radical Islamic factions, including the Muslim Brotherhood, the Taliban and more ... in fact a complex series of destabilization efforts all across the Middle East are underway and ultimately these efforts will result in war in the region. 'Control over the region, along with Central Asia, is believed to be essential for global domination. This aspiring New World Order will divide these nations in order to conquer them, even as they consolidate the major regions under a larger world government', they write."
While InfoWars correctly sees the hand of the Illuminati behind these events, their conclusion is very flawed! The Global Elite does not just see that they need to control "the region, along with Central Asia" so they can eventually create a global government, they are busily working out a specific plan to destabilize each planned region so they can create a 10-Supernation Reorganization, in exact conformity to Bible prophecy!
We show this 10-Nation Reorganization Plan, above, in the 'Club of Rome' map. When fully worked out, this Plan will fulfill Daniel 7:7-8, and the coveted Masonic Christ (Antichrist) cannot arise until they have completed this reorganization! (Read full details in NEWS2363, entitled, "There Is Only ONE Sequential Prophecy Which Shall Provide Us A Clear Gauge By Which We Can Know The Approximate Time That Antichrist Will Arise!")
These are exciting times in which we live. Bible prophecy is being fulfilled! Pass the word to all your friends, loved ones, and co-workers, urging them to turn to Jesus in Salvation while the time is still called "To-day"!
IV. Universities in Texas are allowing their students to carry arms while on campus!
Those ubiquitous signs in Texas which say "Don't Mess With Texas" really mean what they say!
NEWS BRIEF: "Universities in Texas 'to allow students to carry guns on campus' ", The Telegraph (London), 22 February 2011
"Universities in Texas are set to be forced to allow students and academics to carry guns on campus, in a victory for a firearms lobby unbowed after last month's massacre in Arizona. "
What a Liberal slant on the news! While Liberals are offended by the murders in Arizona in January, the numbers of people killed pales in comparison to the campus murders in the past. Can anyone forget the slaughter of 32 college students in Virginia Tech in 2007? Can anyone remember the slaughter of 15 students and faculty at Columbine High School in Colorado in 1999? During the Bill Clinton administration, America was plagued by murders at schools (Read full details in NEWS2017).
During the murderous rampages at any of these schools, the shooter would have known that he would have to contend with numerous people firing back at him with their concealed weapons! This understanding probably would have prevented the shooter from carrying out his murder spree in the first place!
This thinking is the key cornerstone to this Texas bill.
"While the plan provoked anger among opponents, supporters said that allowing everyone to carry a hidden weapon was the only way to prevent more massacres. 'It's strictly a matter of self-defence', said Jeff Wentworth, a Republican state senator. 'I don't ever want to see repeated on a Texas college campus what happened at Virginia Tech. Some deranged, suicidal madman goes into a building and is able to pick off totally defenceless kids like sitting ducks."
I find it highly incredible to comprehend that the Liberal's plan for preventing such mass murders is simply to disarm the victims! What nonsense. If you arm the people who would be the victims, the shootings will never occur in the first place!
If just one person in Virginia Tech in 2007 had returned fire, the suicidal gunman would not have been able to calmly murder 32 innocent men and women, taking as much time as he felt he needed.
These types of laws do prevent crime, especially mass murder. Statistics do tell this story, but it is a story which the Liberals do not want you to hear. As the planned dictatorship of the New World Order approaches, it is absolutely critical that sane Americans defend themselves as long as they can.
And, that means allowing law-abiding students to carry concealed guns on campus!
---
New Headline News Article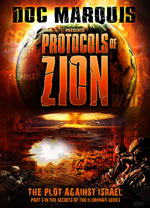 DVD
Why Is China Building Large Cities Completely Devoid of People?
The answer will shock you, for a nearly unknown part of the Plan is being implemented. This development means that the appearance of the Antichrist is closer than many think possible.
http://www.cuttingedge.org/news/n2440.cfm
---
CLOSE-OUT Special Purchase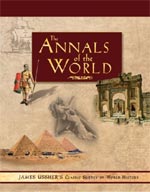 "The Annals of the World"
James Ussher's Classic Survey of World History
Regularly $39.99, Now Only $24.99
You Save $15.00!
Considered both a literary classic and an accurate historical reference from Creation to 70 A.D. For the first time, this classic work has been translated into modern English.
This treasure trove of material also contains many human interest stories from original historical documents collected by the devoted Christian historian and scholar Archbishop James Ussher. Precisely dated and referenced, this volume is much more than just a fascinating history book -- it is a work of history
Contains over 2,500 citations from the Bible
Ussher's original citations have been checked against the latest textually scholarship
Is fully indexed, with 8 appendices
Wonderful Home School resource, with 960 pages, weighing five (5) pounds!
---
Most Popular DVD In The Bookstore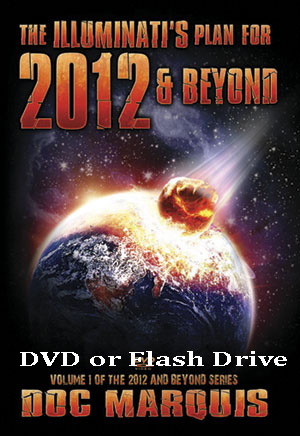 New Doc Marquis DVD - His Best Ever!
"The Illuminati's Plan For 2012 And Beyond"
2-Disc Set - Volume 1
Introductory Offer - Regularly $39.99, On Sale For $29.99
Now that you have read and heard the noise and chatter about the year 2012, you will be pleased to know the truth of the Illuminati Plan for 2012, from a man who knows the Plan thoroughly, former Illuminati Luciferian, Doc Marquis!
After watching this 'One of a Kind' DVD set, you will no longer wonder what will happen after December 21, 2012!
Is the end of the world near? Are we doomed to destruction? Do we have any hope for tomorrow beyond the year 2012? In this new, exciting and riveting 2 part DVD set renowned author and former Illuminati witch Doc Marquis takes up the daunting task of revealing the truth behind December 21, 2012.
At the end, through a unique series of question and answers along with comparisons of the Holy Scriptures Doc Marquis shall reveal the final truth behind the mystery of 2012.
2-DVD Set, nearly 4 hours - http://www.cuttingedge.org/detail.cfm?ID=2304
Will begin shipping on or before 4/15 - Cutting Edge is doing the editing, so we will be on time.
---
New Headline News Articles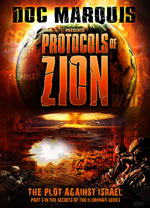 DVD
Why Is China Building Large Cities Completely Devoid of People?
The answer will shock you, for a nearly unknown part of the Plan is being implemented. This development means that the appearance of the Antichrist is closer than many think possible.
http://www.cuttingedge.org/news/n2440.cfm
Public School Teachers Grading Parents?
If passed, this law will instruct Public School teachers to evaluate, to grade, parents! Asking unchristian teachers to evaluate Christian parents is asking for disaster!
http://www.cuttingedge.org/news/n2439.cfm
Israeli Scientists Warn Residents To Prepare For A Major Earthquake!
The Plan of the Global Masonic leaders is to use an earthquake to knock down the Dome of the Rock so the new Masonic Solomon's Temple can be built on that holy spot!


"Do Christians Actually Know What Mormonism Is And Why The Bible Forbids Us To Have Anything To Do With It?"
A longtime Christian brother talked to me last week, all excited about Glenn Beck. I quickly learned that this Sunday School teacher knew nothing about Mormonism. He did not know enough to be concerned about a Christian making an alliance with Mormonism.
http://www.cuttingedge.org/news/n2433.cfm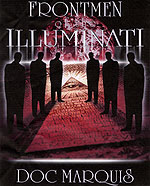 DVD
Council On Foreign Relations (CFR) Pronounces The Winner of The Iraq War To Be -- IRAN!
Incredibly, Cutting Edge posted an article five years ago in which we declared that Iran would be seen eventually as the winner of the Iraq conflict, because that was the Illuminati Plan! -- http://www.cuttingedge.org/news/n2427.cfm
<![if !vml]>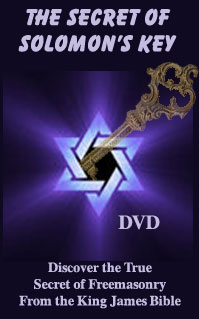 <![endif]> "New Prophetic First -- One-half of Jewish people now support rebuilding the Temple on the Temple Mount"
Normally secular Israel has never shown this strong of support for rebuilding the Temple, showing the effects of Orthodox Judaism. Will the Islamic Dome of the Rock be destroyed on the 'Ninth Day of Av', the most horrible day of the year for Israel?
http://www.cuttingedge.org/news/n2424.cfm
"Take from Freemasonry its dependence on the Temple; leave out of its ritual all references to that sacred edifice, and to the legends and traditions connected with it, and the system itself would at once decay and die ... " (Noted 33º Masonic author, Albert Mackey)
<![if !vml]>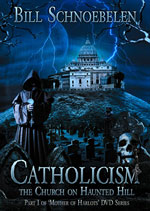 <![endif]> "Catholic Priestly Sex Abuse Is Now Oozing Over Every Continent on Earth!"
The sheer magnitude of the priest's sex scandal is shocking beyond belief; but, remember, the statistics we are about to share with you is simply the proverbial "tip of the iceberg"! The true total numbers of deviant priests and victims reach into the many millions of victims.
Even the infamous Kinsey Report may have its roots in the 12 Centuries of sexual deviancy from priests and nuns and their victims!
http://www.cuttingedge.org/news/n2422.cfm
---

Purchase a 1-Year Subscription, you may select 1 FREE gift
Purchase a 2-Year Subscription, you may select 2FREE gifts
Purchase a 3-Year Subscription, you may select 3 FREE gifts
Purchase a 4-Year Subscription, you may select all 4 FREE gifts
We have changed our FREE gifts available to you when you subscribe to Headline News, adding two Pastor Hoggard DVD's to the Seminar Tapes and the Radio Collection CDROM.
---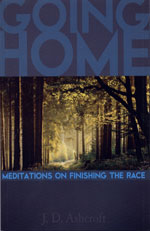 --------Concluding Inspiration ---------"Dealing With Pain"
"For I consider that the sufferings of this present time are not worth comparing with the glory that is to be revealed to us."
Romans 8:18
One of the hardest challenges we face during our preparation for death is to keep our focus on heaven while we suffer on earth. This passage helps us to concentrate upon heaven even in the midst of our suffering.
What Paul does here is give us a comparison to meditate upon.
He says "For I consider that the sufferings of this present time are not worth comparing to the glory that is to be revealed to us." Note here two truths: first, Paul does not deny the fact that this life is a vale of tears, which contains pain and discomfort. As our mortal body deteriorates we suffer under many sundry ailments, some painful to others, like dementia, and others painful to ourselves, like cancer. Paul does not discount the seriousness of the sufferings that we experience in this life.

How then can we cope with the sufferings of this life? The second thing Paul says is that we must deal with earthly sufferings, by "considering", "calculating, or weighing" them in comparison to the greatness of our future glory. Earthly suffering is the pathway through which we experience heavenly glory. Paul understood that the mortal body must die before it can be raised immortal. In I Corinthians 15 (a chapter well worth meditation), he says "What is sown is perishable, what is raised is perishable. It is sown in dishonor; it is raised in glory. It is sown in weakness; it is raised in power. It is sown a natural body; it is raised a spiritual body."
Our Earthly body must die before we can be clothed with our heavenly body. The suffering of the present is going to lead us to a time and place in which we will no longer bear the image of the "man of dust", but shall "bear the image of the man of heaven" (Rom. 8.49)
We will be able to bear up under our earthly sufferings if we can keep our focus on our heavenly blessings. In this case, let us remember that our suffering is a pathway to the death of our bodies, not our souls, and that our souls are going to be clothed again in our immortal, heavenly bodies, which will be like those of our Lord Jesus Christ. "This perishable body must put on the imperishable, and this mortal body must put on immortality." (Rom. 15:53)
Dear lord, we pray that you would keep our focus on heaven, that we might triumph over the sufferings we experience on earth. Thank you for the promise of a new, heavenly body, made in the image of your Son. We look forward to the day in which we will turn in the mortal for that which is immortal. In Jesus Name, amen.
---
"President Bush:
Evil vs Good Fruits"
Directory of all news articles
Free Radio Transcripts

Free Headline News Archives

Freemasonry

What Saith Rome

Teachings from the Catechism

Bookstore

Meet the Staff

Weather Control

School Shootings

Understanding Clinton
May Jesus Richly Bless You,
David Bay, Director
866-909-2850 Toll Free Customer Service - Order Line
803-356-2850 Customer Service - Order Line - For Out of Country Customers
803-356-2860 Fax