Two New Blockbuster DVD's From Doc Marquis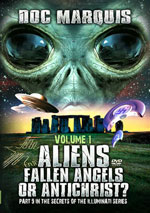 "Aliens, Fallen Angels, or Antichrist"
2-DVD Set by Doc Marquis - Volume 1 of 2
What is the truth behind Aliens and UFO's? Through his unique background into Illuminized Satanism, Doc Marquis studies this phenomenon from a unique perspective of which no one else is capable. Are aliens truly super-human beings from a civilization countless light years from Earth, or is something more sinister occurring? Are we to think of aliens as simply physical beings, or do they represent a threatening spiritual challenge to all mankind?
Doc Marquis reveals a plot that first began in Genesis 6 and which is still being carried out by the Illuminati today. Ramifications will be devastating for those who have to suffer through the coming alien infestation.
2 DVD Set, Three hours long but only $24.99. Doc uses the KJV as his text - http://www.cuttingedge.org/detail.cfm?ID=2409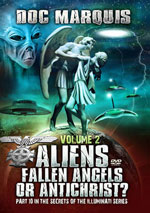 "Aliens, Fallen Angels, or Antichrist"
2-DVD Set by Doc Marquis - Volume 2 of 2
By combining archaeological evidence with the Biblical account, Doc proves that Giants one time walked the earth and he demonstrates how they are related to Aliens and Fallen Angels.
Doc will also examine H.G. Wells' 'War of the Worlds' radio broadcast of 1938, showing how it was part of a massive Mind Control experiment.
Did you know that the Nazi Regime is intimately connected to flying saucers and aliens and Illuminati Mind Control, and the planned future alien visitation?
All of these plans are designed for something far greater, something so foul, so debased, so twisted and so perverse as to defy the imagination of even the most wicked and depraved human being.
2-DVD Set, Nearly four hours long, but only $24.99. Doc uses the KJV as his text - http://www.cuttingedge.org/detail.cfm?ID=2408
"COMBO DVD OFFER: Aliens, Fallen Angels or Antichrist"
by Doc Marquis - Volumes 1 and 2 - Total of 4 DVD's and 7 hours of teaching
Regularly $49.98, Only $39.90 for this Combo Offer, Saving You Over $10.00
You save over $10 by buying these two DVD's from Doc Marquis. You are paying only $19.95 per DVD Set when you buy this combination offer. This combo offer contains 4 DVD's and 7 hours of teaching.
Doc Marquis demonstrates the horrific reality that Aliens, UFO's are really Satan's Fallen Angels and that, when the time comes, they will greatly aid Antichrist in his created of the New World Order.
Occult signs and wonders, like crop circles, are simply and only 'signs of the times', warning mankind of their impending doom.
Doc teaches from the perspective of his training while in Illuminati Satanism. Therefore, these two DVD's will give you the right bottom-line answers you cannot get anywhere else. http://www.cuttingedge.org/detail.cfm?ID=2410
---
---------- This Week's Hot News -------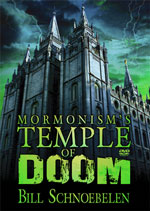 DVD
I. Former First Lady Barbara Bush endorses Mitt Romney.
Does this endorsement signify that Romney is the choice of New World Order Establishment Republicans?
NEWS BRIEF: "Barbara Bush supports Romney", MSNBC, March 5, 2012
"Mitt Romney hammers home his business background and gets endorsements from former first lady Barbara Bush and Eric Cantor ... throwing her support behind romney , former first lady Barbara Bush who recorded a phone message for voters in Ohio and Vermont ... we have known the Romneys for years and believe mitt is the best man to lead the country for the next four years."
The picture which MSNBC has accompanying this article shows Mitt Romney appearing between Former President George H.W. Bush and Barbara Bush. Therefore, it appears that Barbara's endorsement carries George's support as well. Indeed, a former First Lady would never dare make an endorsement that her husband would oppose.
Therefore, I can only conclude that Romney has the support of the mainline Establishment GOP leadership, as typified by the Skull & Bones Adept, George H.W. Bush. This endorsement also means that Romney may very well be the man chosen to continue leading America into the New World Order.
Other important Republicans have also recently jumped on the Romney bandwagon.
NEWS BRIEF: "Romney Racks Up Big Endorsements", The Daily Beast, March 5, 2012
"Several major Republicans got behind Romney this weekend, with another expected to endorse today. House Majority Leader Eric Cantor and Sen. Tom Coburn both came out in favor of Romney on Sunday, saying he was best equipped to challenge President Obama."
"Ashcroft is expected to endorse Romney today ... "
It appears that, just maybe, the Establishment Republican leadership wants Romney to come out of Super Tuesday with an insurmountable delegate lead. If this occurs, then Romney can aim his ammunition against President Obama without having to worry too much about being sniped at from his Republican challengers.
This scenario would make a huge difference for frontrunner Romney.
II. Foreign Intervention against Syria might be exceedingly imminent.
Syria's President Assad seems doomed to be the next resistant dictator to fall according to the "Pentagon's New Map Strategy".
In yesterday's News Alert , we reported that French troops were already silently fighting in Syria; now, widespread foreign intervention might be close at hand.
NEWS BRIEF: "US should begin air attacks on Assad's troops, McCain says", Boston Globe, March 6, 2012
"Senator John McCain became the first senator to call for airstrikes against Syria, saying on Monday that President Obama has taken too soft a stand against President Bashar Assad and his brutal crackdown on his own people. McCain said the Syrian government's slaughter of unarmed civilians has probably resulted in war crimes and that its neighbors in the region will intervene militarily, with or without the United States."
With this McCain speech, President Obama is off the hook for bearing responsibility for airstrikes against Syria once they begin. After all, he would simply be responding to criticism from his Republican opposition; the President has already been called "too soft". Therefore, the White House can deflect any criticism once the attacks get underway.
Please note that this public rhetoric parallels the rhetoric leveled against Libyan dictator, Gaddafi, in the weeks leading up to the beginning of the airstrikes against his forces. But, we should not be too surprised, for if a particular tactic works well once, use it again!
Not only does Syrian President Assad face Western diplomatic and military pressure, but suddenly, he seems to be losing Russian and Chinese support!
NEWS BRIEF: "Assad May Lose Russia, China", The San Francisco Chronicle, March 6, 2012
"Syria's two most powerful backers, Russia and China, have started to edge away from their defense of Syrian President Bashar al-Assad ... Russia and China decried the violence in Syria and dispatched diplomats to the region this week, raising the possibility of a diplomatic breakthrough that could end their opposition to United Nations Security Council action critical of the Assad regime."
If Russia and China are really ready to step aside and end their support of the Syrian regime, then President Assad is doomed, and he knows it. He might put up a fight and he might launch a missile attack at Israel, but in the end, he must know that he cannot prevail.
Why should we be surprised that Russia and China are suddenly moving away from their support for Syria and are now acting in harmony with Western powers? The Bible foretold exactly such harmony would exist among the final rulers at the End of the Age.
"And the ten horns that you saw ... God has put it into their hearts to carry out His own purpose by acting in harmony in surrendering their royal power and authority to the beast, until the prophetic words (intentions and promises) of God shall be fulfilled." (Revelation 17:16, 17; Parallel Bible, KJV/Amplified Bible Commentary).
Under the surface of every major issue in the world today, the rulers of the major nations are really cooperating with each other. Implementing the "Pentagon's New Map Strategy" is no exception. Western powers could not act to overthrow resistant dictators in the "Non-Integrating Gap" region of the world without tacit, under-the-surface support of Russia and China.
For a moment, consider the intervention of Western powers against dictators within the "Non-Integrating Gap" who are resisting the demand to surrender their sovereignty so they can be melded into Supernation #7 of the Club of Rome Plan:
1) Afghanistan -- Invaded October, 2001
2) Iraq -- Invaded March, 2003
3) Iran -- Publicly threatened with invasion starting in Summer, 2003. These rhetorical threats continue even today. International sanctions have also been applied to Tehran.
4) Morocco, Algeria and Tunisia -- 2011 -- governments fell without the need for attack
5) Egypt - 2011 - President Mubarak resigned, allowing his dictatorial regime to topple without Western attack.
6) Libya - 2011 -- Attacked by American and NATO military forces. Finally toppled.
7) Bahrain, U.A.E., and Oman all came under pressure from "internal dissenters". However, each of these rich rulers caved in to international demands to surrender their sovereignty when the time arrives to form Supernation #7.
8) Yemen has been writhing under military attack from Western forces since 2011. The President has been forced from office, but the situation remains very tenuous.
As you can see, the "Pentagon's New Map Strategy" has been determining the flow of events for 11 years now. In every single instance listed above, the object has been to remove resistant dictators or religiously repressive regimes so Supernation #7 can be formed.
The objective is to replace stability with instability. In every case so far, a weak, ineffective government has replaced the stable resistant dictator. That is the essence of this Plan. So far, it is working to perfection. Russia and China are secretly cooperating with American and NATO leaders to carry out this plan because, when enacted, it fulfills Daniel 7:7-8.
The one exception seems to be Iran. Russia and China have reacted vigorously for the past nine years to support Iran. Why? Because Iran is Ancient Persia and she is listed as one the nations marching with Russia in the prophesied End of the Age attack on Israel. Iran must be in the Russian fold. To force her leaders to move strongly into the Russian orbit, Western leaders have been threatening military attack since the Summer, 2003. The tactic has worked. Russia has rushed in tremendous anti-aircraft systems and has proclaimed that an attack on Iran would be considered an attack on Russia.
Iran is now firmly in Russia's orbit. Once Turkey falls firmly into the Russian orbit, the stage for the Russian-led invasion of Israel is set.
III. Let us now examine other nations within the "Non-Integrating Gap" region who are under either "internal dissent" or Western military attack.
Some of these nations are geographically located within Supernation #7 while others are located within Supernation #8. One nation is even located in Supernation #9.
NEWS BRIEF: "Al Qaida threat on rise in Yemen", Gulf News, March 6, 2012
"Analysts say former president Saleh may have used militant outfit for rabble-rousing ... To the disappointment of many analysts who had thought the threat of Al Qaida in Yemen would peter out when the political wrangling in the capital came to an end, the terrorist organisation, on the contrary, has amplified attacks on security forces ... In less than a week, they attacked two military bases in two provinces, killed and kidnapped security officers and assaulted army soldiers in the province of Abyan, killing 60 soldiers. For many observers in Yemen, these attacks are not a stroke of luck of Al Qaida, rather some people in the shadows were paving the way for Al Qaida to destabilise the country. "
Note the word, "destabilize" . As we stated earlier, the objective of this strategy is to destabilize any dictatorship which had been stable, thus paving the way for the country to be melded into Supernation #7, #8, or #9.
NEWS BRIEF: "UN gravely concerned by Somalia threats, famine", Reuter's News, March 6, 2012
"For the past two decades, Somalia has been engulfed in anarchy, chaos and conflict. The International Committee of the Red Cross estimates that fighting, famine and disease have killed up to a million people since Somalia's last government collapsed in 1991. The international community has become increasingly concerned at Somalia becoming a leading global haven for Islamist militancy and the rising toll of Somali piracy..."
Somalia is located within Supernation #8 - Central and South Africa
NEWS BRIEF: "Government under fire after Congo arms blast", Africa Reuters, March 5, 2012
"Standing in the wreckage of the small bar he owned in the Mpila district of Brazzaville, Simplice Gaylolo knew where he put the blame for the arms dump blast that ripped a hole in the Congo Republic's capital ... Around 200 people were killed by the blast."
The Congo is located within Supernation #8.
NEWS BRIEF: "Mali government forces fail to lift garrison town siege", African Reuters, March 6, 2012
"Malian army units trying to resupply the remote northern garrison of Tessalit, besieged for weeks by rebels, have been beaten back after days of heavy fighting, rebel, army and local officials said on Monday. Fighting over Tessalit has been fierce as the town is close to the border with Algeria and losing it to rebels fighting for an independent north would leave Malian government forces with little presence in the remote border region."
Mali is located within Supernation #8.
As you can see, the world truly is on fire in the "Non-Integrating Gap".
But, now you know why.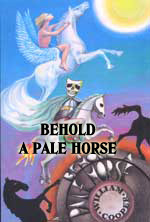 Behold A Pale Horse
IV. Finally, a top government official explains the circumstances under which he can kill you without warning, without due process and without recourse.
Do you feel better now? More protected against "terrorists"?
NEWS BRIEF: "Atty Gen. Holder Spells Out Why Drones Target U.S. Citizens - OK to kill if a terrorist", WBR, Boston's NPR News Station, March 6, 2012
"It's one of the most serious actions the U.S. government could ever take: targeting one of its own citizens with lethal force ... 'The president may use force abroad against a senior operational leader of a foreign terrorist organization with which the United States is at war — even if that individual happens to be a U.S. citizen', Holder said Monday."
The most critical problem with this disastrous declaration is that, once the American government has assumed the right to kill American citizens on foreign soil who are considered "terrorists", it will be easy to assume the right to kill American citizens on American soil -- as long as some government official believes you are a "terrorist".
You can forget all the other real problems which critics are rightfully raising. While all the Constitutional violations are very real, the real problem is that the government is planning to one day being able to kill naturally born American citizens on our own soil. We began warning of this hidden agenda within weeks of the attacks of 9/11 and finally, we are hearing the government assert its right to kill American citizens on foreign soil.
The time will soon come when the government will begin killing American citizens on our own soil, after branding them "domestic terrorists". Since the government has been working on this program since the days of Clinton/Reno, they will have their arguments down pat.
Once the government can kill naturally born American citizens with British/Irish/European surnames on American soil, its officials can make "good use" of all those drones now authorized to operate in our skies.
---
Hot New DVD By Bill Schnoebelen
Did you know that the pharmaceutical industry is trying to 'heal your soul'? The pharmaceutical industry has created a monopoly with the help of the occultic Global Elite and has attempted to replace the church in the healing of souls. The word 'psychiatry' in original Greek means the ''healing of souls''.
There has been a war for thousands of years between the Elite approach to medicine and the natural approach to medicine. The newest battleground is the area of the mind and the soul, i.e., psychiatry.
The Elite approach to healing mind and soul is through drugs, lobotomy and electroshock therapy. In the guise of healing a person,''Big Pharma'' is actually producing death-dealing drugs! Americans today are completely hooked on the many drugs being pushed by the Medical Industry.
Today, there is no appreciable difference between the number of Christians who are depressed or mentally ill and those unsaved in the world. Christians are being encouraged to return to psychiatry rather than to God's Biblical methods.
This DVD exposes how the official Establishment has attempted to take control over the healing industry, enslaving and murdering millions with psychiatric methods. This DVD offers alternative treatments to the healing of the mind and of the soul according to Biblical standards. The Church's approach is through prayer and dependence upon God.
You will see how the Medical Establishment is engaged in Mass Medical Murder!
2 hours 15 minutes long -- Begins shipping March 15th
---
"They" Are Watching Us!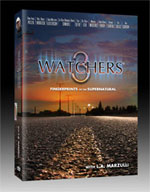 "The Watchers 3" DVD
by Dr. L.A. Marzulli
All over the world mysterious and unexplained events continue with little or no explanation from our governments or media. People are seeing multiple suns or hearing strange, anomalous sounds.
With the unprecedented Arab Spring, how does the unrest in Egypt, Tunisia, Libya, Syria, Yemen and Jordan affect Israel? Is this uprising of millions of people being fanned by unseen supernatural forces?
Have so-called "alien implants" become more inscrutable and is there evidence that the technology may be ramping up for some unknown purpose? L.A. Marzulli will interview the experts on each topic. Watchers 3 has the most impressive line-up so far in the series.
See also: Watchers 1 DVD "UFO's Are Not Going Away"
Watchers 2 DVD "Signs In The Heavens and the Earth"
---
New Headline News Articles
The Six Step Attitudinal Change Plan - Insidious Technique To Change The Mindset of An Entire Population, Invisibly, Silently
You will be shocked to discover how much of our daily lives is being bombarded by the tactics of this mindset change program!

Church Pastors Are Betraying Their Own People!
Some Churches Are Cooperating With The Federal Government In Encouraging Their Members To Get A Useless Flu Shot Right In the Church - Either Before or After Service!
Truly, religious leaders today are fulfilling the Scripture - "Let them alone: they be blind leaders of the blind. And if the blind lead the blind, both shall fall into the ditch." (Matthew 15:14)
Human / Supernatural Conspiracy Is Directing The Advance To The New World Order!
A heresy sweeping the Christian world today states that, while Satan is certainly conspiring against God in world events, no human being is consciously participating in the effort against God. One day, all End of the Age prophecies are going to miraculously snap into place with no human effort whatsoever.
The purpose of this article is to demonstrate the Prophetic reality that God foretold -- over 2,500 years ago -- that human leaders at the End of the Age are going to mount a coordinated attack on Jesus Christ, in conjunction with the demonic host.
Human / Supernatural Conspiracy Is Directing The Advance To The New World Order!
A heresy sweeping the Christian world today states that, while Satan is certainly conspiring against God in world events, no human being is consciously participating in the effort against God. One day, all End of the Age prophecies are going to miraculously snap into place with no human effort whatsoever.
The purpose of this article is to demonstrate the Prophetic reality that God foretold -- over 2,500 years ago -- that human leaders at the End of the Age are going to mount a coordinated attack on Jesus Christ, in conjunction with the demonic host.
---

Purchase a 1-Year Subscription, you may select 1 FREE gift
Purchase a 2-Year Subscription, you may select 2FREE gifts
Purchase a 3-Year Subscription, you may select 3 FREE gifts
Purchase a 4-Year Subscription, you may select all 4 FREE gifts
We have changed our FREE gifts available to you when you subscribe to Headline News, adding two Pastor Hoggard DVD's to the Seminar Tapes and the Radio Collection CDROM.
---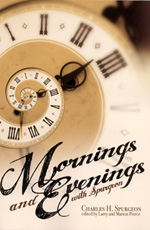 --------Concluding Inspiration ---------"Ye must be born again." John 3:7
Regeneration is a subject which lies at the very basis of salvation, and we should be very diligent to take heed that we really are "born again," for there are many who fancy they are, who are not. Be assured that the name of a Christian is not the nature of a Christian; and that being born in a Christian land, and being recognized as professing the Christian religion is of no avail whatever, unless there be something more added to it—the being "born again," is a matter so mysterious, that human words cannot describe it. "The wind bloweth where it listeth, and thou hearest the sound thereof, but canst not tell whence it cometh, and whither it goeth: so is every one that is born of the Spirit."
Nevertheless, it is a change which is known and felt: known by works of holiness, and felt by a gracious experience. This great work is supernatural. It is not an operation which a man performs for himself: a new principle is infused, which works in the heart, renews the soul, and affects the entire man. It is not a change of my name, but a renewal of my nature, so that I am not the man I used to be, but a new man in Christ Jesus. To wash and dress a corpse is a far different thing from making it alive: man can do the one, God alone can do the other. If you have then, been "born again," your acknowledgment will be, "O Lord Jesus, the everlasting Father, Thou art my spiritual Parent; unless Thy Spirit had breathed into me the breath of a new, holy, and spiritual life, I had been to this day 'dead in trespasses and sins.' My heavenly life is wholly derived from Thee, to Thee I ascribe it. 'My life is hid with Christ in God.' It is no longer I who live, but Christ who liveth in me." May the Lord enable us to be well assured on this vital point, for to be unregenerate is to be unsaved, unpardoned, without God, and without hope.
"Morning and Evening Devotions", by C.H. Spurgeon
---
Directory of all news articles
Free Radio Transcripts

Free Headline News Archives

Freemasonry

What Saith Rome

Teachings from the Catechism

Bookstore

Meet the Staff

Weather Control


May Jesus Richly Bless You,
David Bay, Director
866-909-2850 Toll Free Customer Service - Order Line
803-356-2850 Customer Service - Order Line - For Out of Country Customers
803-356-2860 Fax