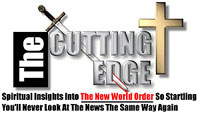 Meet Our Portuguese Translator
Jeremias R dos Santos
Webmaster and chief translator of the Portuguese site, "A Espada do Espírito"
Eight years ago I felt the direction of the Lord to start a Christian website here in Brazil. Since I was a subscriber of Cutting Edge and also a professional technical translator, I thought it would be easier for me to start translating their articles on current events, as well as the pastoral articles. Moreover, that would be a great contribution for the Portuguese-speaking Christian community, for at that time we didn't have anything in the same vein here. So, I approached David Bay by e-mail and asked for his permission to start a mirror website of Cutting Edge in Portuguese language.
"A Espada do Espírito", which means "The Sword of the Spirit", started on the Internet in June 2000 with only sixteen articles. After an intense work and counting on a number of volunteers that the Lord arose to help me over the years, today the website features over 710 articles, with an average of two new additions per week. I believe this Christian website has had a great impact on thousands upon thousands of people. For instance, the Salvation Page has had something between 5,000 to 6,000 downloads per month and since the start of this website many people have reported they were born again as a result of becoming regular readers of this website, but perhaps the real number is much higher - soon we will know exactly, when we get to the heavens. It is amazing how the Lord has used my humble efforts to reach such a high number of people with the good news of salvation and also to provide encouragement for His saints in Brazil, Portugal, Angola, Mozambique, East Timor, Macao and elsewhere Portuguese language is spoken.
There are readers living in small towns who pay for the local paper to reprint the articles, Christian radio hosts who read the articles for their audience, preachers who use the articles as basis for their sermons on Sunday services, Bible Institute teachers who use the articles as basis for their lectures, so the final outreach is very wide.
Please remember to pray for all the people who have been reached by this Christian website; pray for my protection and provision, pray for the team of volunteers. I live in Sao Paulo, Brazil, and I run this website on a part time basis, from a computer in the living room of my home.
I also would like to take this opportunity to say thank you to the board of Cutting Edge, for the confidence they put on me, and for the financial support they have faithfully provided along these eight years.
Jeremias R dos Santos
"They that sow in tears shall reap in joy. He that goeth forth and weepeth, bearing precious seed, shall doubtless come again with rejoicing, bringing his sheaves with him." (Psalms 126:5-6)
"The fruit of the righteous is a tree of life; and he that winneth souls is wise." (Prov 11:30)
---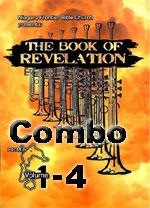 Dynamic 'Book of Revelation' Study
All Four Volumes Combined -- all 24 DVD's
Regularly $119.96 if bought separately
Now On Sale For Only $79.96
You Save $40
View Trailers of Each of These Four Videos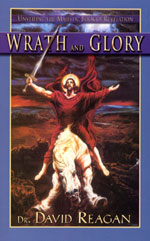 New Revelation Study Book
"Jesus Is Coming Soon - In Wrath and Glory - Unveiling The Majestic Book of Revelation"
Do not be deceived, brethren, Jesus is coming in Wrath this second time -- and that return is speeding toward an unsuspecting world like the proverbial speeding freight train! Most Christians today do not realize that Jesus' demeanor will be frightful and full of wrath when He returns with the 'Armies of Heaven' to finally subdue Antichrist, the False Prophet, and Satan!
The Bible tells us that people who read and hear the Book of Revelation will be Divinely blessed. Thus, many Christians are missing a great blessing! This book is for all Christians of all ages, lifting up a Truth for the eons of time
239 pages - http://www.cuttingedge.org/detail.cfm?ID=1791
---
---------- This Weeks Hot News ----------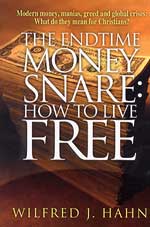 I. The Federal Reserve, in conjunction with global central banks, announced a radical plan to buy $200 billion in bad mortgage loans.
NEWS BRIEF: "Federal Reserve Chief Bernanke Seeks to Avert Deeper Slump by Accepting Mortgage Debt - Amount is now $200 billion and may escalate above that number", Bloomberg News, March 12, 2008
"Federal Reserve Chairman Ben S. Bernanke's latest attempt to alleviate seized-up credit markets marks his most direct effort yet to repair the mortgage meltdown that poses the biggest threat to the economy. The Fed pledged yesterday to lend, in return for mortgage debt, $200 billion of Treasuries to the securities firms that trade directly with the central bank. Officials told reporters later that the program may escalate from there as the central bank seeks to break the logjam in the home-loan market."
This move is quite extraordinary for any Federal Bank to buy out bad bank debt. Some investors expressed great surprise that Bernanke would choose this course of action. Investors believed that the uniqueness of this move will act to stimulate the economy, while others felt that the amount of $200 billion was too small to make a difference. For the latter group, the statement, above, that this program may "escalate" signifies the determination of the central banks to solve the economic difficulties which these bad loans have created - whatever the cost may be.
This next segment explains how unique this bailout plan is:
"The step goes beyond past initiatives because the Fed can now inject liquidity without flooding the banking system with cash. Bernanke and his colleagues are trying to halt a cycle in which the losses on mortgage investments cause banks to cut their lending, sending the economy into a deeper contraction. `It is a strong attempt to stabilize a crisis', Henry Kaufman, president of Henry Kaufman & Co. in New York and the former chief economist at Salomon Brothers Inc., said in a Bloomberg Radio interview."
Wall Street and other financial markets liked this plan so much that investors drove the markets markedly higher.
NEWS BRIEF: "U.S. Stocks Rally, Advancing Most in Five Years on Fed's Liquidity Plans ", Bloomberg News, March 11, 2008
"U.S. stocks rallied the most in five years after the Federal Reserve said it will pump $200 billion into the financial system to shore up banks battered by mortgage- related losses.
Stock prices declined later today, giving up about 10% of the gains of yesterday. Investors are awaiting to see if the $200 billion figure is large enough to turn matters around. But, as the Bloomberg article, above, indicates, central banks are willing to "escalate" the amount of the intervention to the point where it will be effective.
Investors like the uniqueness of the plan, but fret that $200 billion is not enough.
Overseas stock markets also rallied.
NEWS BRIEF: "European and Asian share indexes rose after the world's biggest central banks promised to inject billions of dollars of cash into global financial markets ", BBC News, March 12, 2008
"Wall Street shares have risen, adding to Tuesday's advances when the Dow Jones Industrial Average made its biggest points gain since 2002. The rises were sparked by news of co-ordinated action by central banks to provide liquidity to banks ... The cash injection from central banks is designed to ease the global credit freeze, which threatens economic growth."
When I realized that this effort was spearheaded by central banks other than just the American Federal Reserve, I was really interested in learning more details. What other banks cooperated with the Fed?
"The central banks, which include the Bank of England and the US Federal Reserve, will pump more than $200bn (£98bn) into the banking system in an attempt to stimulate lending."
This story illustrates the reality of the global marketplace greater than any other I have seen in a very long time. If the central banks of Western nations friendly with the United States cooperate with the Federal Reserve, that places trillions of dollars at the Fed's disposal to deal with this crisis. Truly, the banks could "escalate" that original $200 billion plan with ease.
Finally, a study from UCLA reported that, while the American economy is slowing down, no recession is in the works.
NEWS BRIEF: "Economy weak but not enough for recession: UCLA Anderson Forecast report", Reuters News, March 11, 2008
"SAN FRANCISCO (Reuters) - The U.S. economy will shrink in the second quarter, but avoid a recession this year as housing's drag will ease in the second half, helping normal growth return next year, according to a UCLA Anderson Forecast report released on Tuesday. 'The data don't yet add up to a recession and there is nothing here to challenge the basic story of sluggishness that we have had for two years', the forecasting unit's report said, adding: 'Our no-recession forecast remains nervously intact'."
Cutting Edge is now getting emails from subscribers criticising us for being too optimistic on the economy. We are not overly optimistic, as we realize that pressure are putting a great many stresses on this vast economy, and that people are being hurt by the economic pressures. However, since the annual economic scare began in 1998, we have held fast to the premise given us by former Satanist, Doc Marquis, who adamantly told me on a number of occasions during the 1990's that the economy collapsing was only one of many parts of the total New World Order Plan, and would not begin until the first shots of that Third World War were fired.
Doc said that the Illuminati was convinced that Americans were so materialistic that they would never allow themselves to be pushed into the global system if they felt poor. Therefore, Americans are going to be kept feeling prosperous right up until the beginning of the global war.
We have been given extremely scary current financial data which, if considered alone, would indicate that the economy just cannot stay afloat very much longer. A lot of ministries and websites are gaining a lot of attention in promoting this troublesome scenario. However, this current economy data is not much more frightful than the data the Cutting Edge Treasurer -- a C.P.A. -- presented to me in mid-1998. He felt then that the economy could not stay afloat beyond the end of that year.
We have held fast to Doc's scenario since 1998 and have been right every scary year since then. Last year, untold numbers of Americans were absolutely convinced that the economy was going to fail. That collapse did not occur then, and will not occur until that first shot is fired that will begin World War III.
DVD
The REAL Financial Objective of This Crisis
We believe that this economic crisis has one major, overriding goal -- to induce Americans to accept the regional currency, the AMERO.
Every time the Federal Reserve lowers interest rates, they depreciate the American Dollar even more, and that causes prices of commodities like oil to go up even further.
And, that is part of the plan -- creating "Order Out of Chaos".
We believe that oil will be allowed to rise, and the Dollar will be allowed to fall, until the financial pressure gets so high that it threatens the entire American economy -- and by extension, the global economy. At that point, a brilliant person will step forward to propose an exciting alternative. That new plan will be to create a stable, fixed currency for all North America -- NAFTA -- to replace the fluctuating and declining American Dollar.
Can you imagine the kind of broad support a bipartisan proposal of this sort would receive once the American people are told that this move could lower oil prices by 50%? The vast majority of Americans would not only accept this new currency, they would DEMAND it NOW!
Even genuine Conservatives would be hard pressed to decide whether they will stick to their principles of keeping American sovereignty by opposing this AMERO, or whether they will grudgingly accept it because their financial assets will be protected.
We have no idea when this point will be reached. But, it will be reached, as that is the Plan.
UPDATE -- Thursday, March 13
Remember that regional currencies are the rage right now in the world. Less than two weeks ago, Former Federal Reserve Chairman, Alan Greenspan, visited a regional meeting of finance ministers of the Gulf Oil companies friendly to the United States. Greenspan urged that these individual nations form a regional currency!
From a collection of regions throughout the world, a global system can occur. This plan has been in effect since the days prior to World War II. Josef Stalin advocated regionalism as a natural precursor to globalism.
""Dictatorship can be established only by a victory of socialism in different countries or groups of countries," after which there would be federal unions of the various groupings of these socialist countries, and the third stage would be an amalgamation of these regional federal unions into a world union of socialist nations. " (Josef Stalin, speaking at the 1936 Communist International)
Since Communism was created by Illuminism (Seminar 2, "America Determines The Flow of History", MP3), Stalin's remarks can correctly be interpreted as the Illuminati Plan. For this reason, the Illuminati since World War II founded NATO, ASEAN, Western Europe and NAFTA, to mention just a few.
NAFTA has existed on paper since 1993, when Congress, President Bush (Sr.), and President Clinton cooperated to create it as an economic union. Now, the time is arriving to further this regional goal by creating the regional currency, the AMERO.
Finally, prophecy tells us that God allows at least some nations to achieve some degree of prosperity well into the events of the Tribulation Period. We have posted an article on this subject:
"Will Some Nations Experience Economic Prosperity In The Tribulation Period?" - NEWS2239.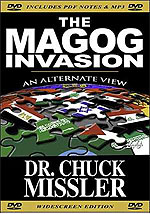 DVD
II. Admiral Fallon, head of all U.S. forces in the Middle East, abruptly resigned because he was too outspoken against President Bush's policies.
Since Admiral Fallon was ardently against any military strike against Iran, does that mean that an attack on the Persian Kingdom is back on track?
Because the four years of attack threats drove world oil prices up by $45 per barrel, does this resignation mean that continued threats against Iran will drive oil prices still higher?
NEWS BRIEF: "Head of US Forces in Mideast Resigns", The Associate Press, March 12, 2008
"For Navy Adm. William J. Fallon, the perception of a disagreement with President Bush's policies on Iran rather than an actual rift was enough reason to step down as the commander of U.S. forces in the Middle East. 'Recent press reports suggesting a disconnect between my views and the president's policy objectives have become a distraction at a critical time and hamper efforts in the Centcom region', Fallon said in a statement Tuesday in which he announced his resignation as head of U.S. Central Command, arguably the most important in the U.S. military."
When Fallon was appointed, along with Robert Gates as Defense Secretary, we noted that both men were strongly on record as opposing a military strike against Iran. At the time, we postulated that the appointment of these two men meant that President Bush was not really planning to go to war against Iran.
That perception has turned out to be correct. Last Fall, the President announced that a further review of Iran's nuclear program had revealed that previous American intelligence was incorrect, because Iran had actually halted its nuclear program in 2003!
In other words, the President admitted that all his threats were useless and based upon nothing! His announcement likely means that there will no military attack on Iran during the rest of President Bush's reign.
The Pentagon recognized the connection people would immediately make about Admiral Fallon's forced resignation, so the Defense Secretary reacted quickly to squelch such rumors.
NEWS BRIEF: "Pentagon: Resignation of Mideast military chief does not mean war with Iran", CNN News, March 12, 2008
"U.S. Defense Secretary Robert Gates has dismissed as 'ridiculous' any suggestion that the resignation of America's military chief in the Middle East signals the United States is planning to go to war with Iran."
Since this announcement is coming from Defense Secretary Gates, you can take it at face value, I believe. Gates has so often opposed an attack on Iran for so long that it seems that he will never change his mind. Since Robert Gates is a member of the CFR (Council on Foreign Relations), his opposition to an Iran attack is deeply rooted in official CFR policy.
We believe that President Bush was never serious about attacking Iran in the first place, that all these threats over the past 4 years is simply and only "Rumors of Wars" designed to keep the Middle East in turmoil and to keep oil prices high.
When Bush did not order the attack in Summer, 2003, when he still had all the Army, Navy and Air Force units on hand in the region which had just toppled Saddam, my Military Intelligence training seemed to tell me that the President would never actually attack.
This analysis has proven to be correct over these past four years.
Finally, remember that the most solid reason we disbelieved that America or Israel would ever attack Iran was because the kingdom is Ancient Persia, one of the nations which God foretold would march with Russia in the Ezekiel 38-39 prophecies. As the DVD, above, "The Magog Invasion" clearly reports, all the nations recorded in this prophecy are now allied with one another.
All prophesied nations are now in place. Isn't this an exciting time to be alive, to see prophecies fulfilled in your Daily News?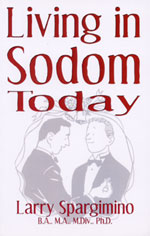 III. America's moral collapse continues to free-fall, as these collection of news stories indicate.
A. The hard-charging Democrat governor of New York, who cleaned up Wall Street and promised to do the same thing for all of New York State, resigned today because he had been forced to publicly admit that he had paid for the services of highly paid prostitutes.
NEWS BRIEF: "Gov. Spitzer resigns in wake of prostitution scandal", New York Daily News, March 12, 2008
"Gov. Spitzer is history. The hard-charging reformer who cleaned up Wall Street and vowed to do the same in Albany resigned in shame Wednesday — undone by flings with high-priced prostitutes."
Political insiders are finding it absolutely incredible that one of the most promising governors in the entire country was actually taking prostitutes to bed, very high-priced prostitutes at that! Listen to the governor's statement.
" 'I am resigning from the office of governor', Spitzer said, as his betrayed wife, Silda, stood by his side. 'I cannot allow my private failings to disrupt the people's work'."
His wife "stood by her man" all right, but she looked as though she could kill him. As people had the opportunity to view the pictures of Mrs. Spitzer stolidly "standing by her man", some began to question why political wives continually fall on this particular sword!
NEWS BRIEF: "Why do political wives stand by their men? ", S.F. Gate, March 12, 2008
"Silda Wall Spitzer is a Harvard Law School graduate and a former high-powered Wall Street attorney who earned more than her husband. On Monday, this accomplished woman silently stood next to New York Gov. Eliot Spitzer in an increasingly familiar American media ritual: the news conference in which a male politician explains his implication in a sex scandal - accompanied by his wife."
"Silda Spitzer appeared shaken and anguished during her husband's 67-second news conference, but she held his hand as they exited. Hours earlier, reports surfaced that the 48-year-old father of three teenage daughters had spent thousands of dollars on a call girl at a Washington hotel."
Now, this article gets to the point as to why wounded wives stay with their political husbands.
"Analysts say a political spouse is part of a team, and when she's standing before the cameras - even silently - she is taking one for the team. Part political theater, part open-air therapy, these excruciating public confessionals demand three things of the spouse: to hold her family together at a moment of crisis; to support the person she supposedly loves; and to provide a least a shred of future political viability for her man."
Hillary Clinton performed this role when Bill was taking it on his chin for his sexual escapades with Monica Lewinsky. However, I always felt that the reason Hillary was sticking with Bill was that she had already been promised the presidency one day.
The number of times Spitzer used the services of these prostitutes might be greater than many believe.
NEWS BRIEF: "Spitzer may have spent tens of thousands on call girls: investigators", New York Daily News, March 12, 2008
"... investigators said Tuesday he was clearly a repeat customer who spent tens of thousands of dollars - perhaps as much as $80,000 - with the high-priced prostitution service over an extended period of time ... when the scandal broke, prosecutors said in court papers that Spitzer had been caught on a wiretap spending $4,300 with the Emperors Club VIP call-girl service, with some of the money going toward a night with a prostitute named Kristen, and the rest to be used as credit toward future trysts. The papers also suggested that Spitzer had done this before."
"... a law enforcement official said Tuesday that Spitzer, in fact, had spent tens of thousands of dollars with the Emperors Club. Another official said the amount could be as high as $80,000."
Mrs. Spitzer must be even more humiliated by this information than by all of the other revelations combined. Many people will wonder if she was as intimate with her husband as she should have been, for that kind of normal intimacy might have prevented him from spending $80,000 on high-cost prostitutes.
Others will say that the governor was probably just one of those creeps who will go to a prostitute simply for his own pride and ego, no matter how intimate his wife had been to him. I would probably agree with this latter thought.

America's moral collapse was exhibited once again, in the most unusual of places.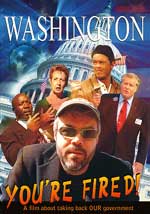 DVD
B. President Bush has clearly become the "Torture President" as Congress fails to override his veto of a bill forbidding the use of torture against prisoners.
NEWS BRIEF: "House unable to override Bush's veto of waterboarding ban", Los Angeles Times, March 12, 2008
"House Democrats failed Tuesday to override President Bush's veto of a ban on waterboarding and other harsh interrogation techniques, and they castigated the administration for subjecting prisoners to torture in the fight against terrorism.
" 'We are on stronger ground ethically and morally . . . when we do not torture', House Speaker Nancy Pelosi (D-San Francisco) said in closing the debate. 'Our ability to lead the world depends not only on our military might but on our moral authority'. The vote to overturn the veto, which required a two-thirds majority, fell short, 225-188."
"The bill Bush vetoed authorized money for intelligence agencies and included a provision to limit the CIA and other U.S. intelligence agencies to tactics allowed by the Army manual used by military interrogators. The manual outlaws eight techniques, including waterboarding, a method that simulates drowning and is widely considered torture."
" 'Torture is no proper tool in the arsenal of democracy', said Rep. Lloyd Doggett (D-Texas) 'If we abandon our American values, we lose who we are as Americans. . . . And if the administration and all of its apologists . . . continue to force America to abandon our values, we will lose the war." Torture, he said, "is not only un-American, it is ineffective'."
We could not agree more!
"Christian" President Bush will go down in history as the first President to officially condone, and then direct, and then defend, torture as an instrument of government policy. In my mind, the deliberate torturing of prisoners is one of the most heinous of sins committed by this President.
This evil gets even larger when you realize that professional interrogators will tell you that you get no really good, valuable intelligence through torture. The victim will simply break down and tell the torturer what he thinks he should say to stop the pain!
Therefore, this torturing since the 9/11 attacks can only have one purpose: to try to intimidate the Arabs by our tactics. Very disgusting and totally unchristian.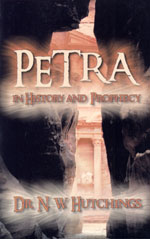 DVD
IV. As a de facto truce took hold between Israel and Hamas over the Gaza Strip, a somber report was issued indicating that all of tiny Israel was now under the gun of Syrian rockets and missiles of all types.
Syria is reported to be "intensely" arming itself, preparing for conflict with the Jewish State.
NEWS BRIEF: "Syria 'intensely' arming itself: Rockets, missiles place all of Israel within firing zone", World Net Daily, March 9, 2008
"Syria is in the midst of' 'intensely' arming itself, placing into position rockets and missiles capable of striking the entire Jewish state, according to an assessment presented to the Knesset today by multiple Israeli security agencies ... Syria, aided by Russia and Iran, has been furiously acquiring rockets and missiles, including projectiles capable of hitting any point in Israel. The officials listed anti-tank, anti-aircraft and ballistic missiles as some of the arms procured by Syria."
Since the Iraqi invasion of March 20, 2003, Russia has been feverishly attempting to checkmate America in Iraq by arming belligerent nations in other parts of the Middle East. Iran and Syria have been the major recipients of this Russian plan.
But, against Israel, the Arabs had a particular complaint which only rockets and missiles could solve. When Israel announced her plans to separate the Israeli and Palestinians with a huge security barrier running from north to south throughout the entire tiny nation, the intention was to physically prevent Palestinian terrorists from easily traveling into Jewish areas where they could set off their bomb belts.
Israel was losing hundreds upon hundreds of innocent men, women and children to this suicide bombing onslaught. The imposing security barrier was the answer, and as it began to snake through the Jewish land, it did prevent most of the suicide bombings.
Since the security barrier was an act which only a nation could take, Islamic strategists had to respond with an action which only a nation can take. Their answer was crude at first: Palestinian terror rockets which were not accurate and which had extremely limited range began to sail over the barriers and into Israel. In the past few months, Hamas has been pelting the Jewish State with hundreds of these terror rockets, and has even fired some more sophisticated missiles with better accuracy and longer range.
However, the ultimate act against Israel which only a state can take is to arm a large, organized enemy nation like Syria with sophisticated rockets and missiles from a superpower like Russia.
At least in the short-term, Syria may be trying to leverage her newly-acquired military prowess into an Israeli withdrawal from the Golan Heights.
"The assessment came after Prime Minister Ehud Olmert announced last week negotiations between the Jewish state and Syria should be seriously considered it if would bring an end to Syrian-sponsored terrorism and Damascus' 'involvement in the axis of evil'. The negotiations would aim for some sort of Israeli evacuation from the Golan Heights strategic, mountainous territory looking down on Israeli and Syrian population centers twice used by Damascus to launch ground invasions into the Jewish state."
On a number of occasions, Israeli PM Olmert has dangled the promise of a withdrawal from the Golan Heights if Syria would seriously negotiate an end to her military threats against Israel and if she would stop aiding Palestinian terrorists.
The threat is that Syria will promise to meet these conditions, and then renege on these promises once their armed forces are sitting on the strategic hills of Golan. Then, all Israel will really and truly be under the gun of the Syrian rockets, missiles, mortars, and tank fire.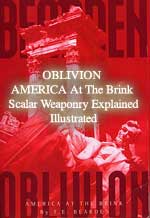 V. Has Israel simply gone crazy in making these concessions and allowing her Islamic enemies to build up their forces of long-range population killing missiles?
Jewish author, Barry Chamesh, certainly believes that Israel's secular, Illuminist leaders do, intend, to destroy Israel. He states his belief that Israel's current leaders are Sabbatean Jews. Chamish states the bottom line goal of these Sabbatean Jews:
"The initial financiers of Labor Zionism and Theodore Herzl were barons of the Rothschild clan. Their goal was the creation of a state in the image of their Sabbatean beliefs: that is, anti-Torah, anti-Talmudic, anti-religious and anti-Jewish. To the Sabbateans, any Jew who does not accept anti-Judaism is fit for execution. Israel has chosen morality and God, and that means execution is the correct punishment."
Focus on the last sentence: "Israel has chosen morality and God, and that means execution is the correct punishment."
The Sabbatean Illuminati, financed by the House of Rothschild, tried to establish Israel as a nation again on the basis of their occult religious worship, as exemplified by the hexagram on the Israeli flag (Read NEWS2223, "Since The 'Star of David' Is A Satanic Hexagram, What Is The Biblical Symbol For Israel?")
Top Israeli leadership since May, 1948, has been Sabbatean. They were horrified that ancient religious Judaism was so prominent in the newly resurgent Israel. Since they hate all religiously observant Jews, they have evidently decided to create the scenario whereby Israel is nearly destroyed in this upcoming war, and to ensure that the religiously observant Jew is virtually annihilated.
Then, they intend to re-create the Israel of their desires, which means an occult society with no room for Ancient Judaism. These Sabbatean Jews are eagerly setting the stage for the Jewish Messiah of their making, i.e., an Illuminist Masonic Messiah. This type of Messiah, by the way, is exactly the type of Messiah for whom the Pharisees and Sadducees were awaiting, as we reveal in the series, "Secret Societies Killed Jesus Christ".
The real aim of the current foreign policy of these Jewish leaders is two-fold:
1) To completely destroy the influence of the religiously observant Jew. In August, 1991, I was sneaked into a seminar given by the Bill Lambert, New England Director of the House of Theosophy. He stated that the goal of planned events in Israel was to eliminate the problem of the religious Jews! (NEWS1052)
Listen to his quote: "Bill further stated that 'any purely political settlement in the Middle East would not, by itself, bring peace. In other words, a purely political settlement would leave the religious nature of the problem unsolved. Any permanent solution to the Middle East conflict would also have to see the religious portion of the problem solved. Once this religious problem is solved, then the power and influence of the Orthodox Jews in Israel would permanently decline'."
In this great conflict which is being planned, one of the goals of the Jewish leadership is to bring the "influence of the Orthodox Jews in Israel" into complete destruction. The Masonic plan calls for "Order Out of Chaos", and this coming war will provide all the chaos the Illuminati needs to fully destroy the influence of the religious Jew.
Their Masonic Messiah (Antichrist) will first lure them into thinking he is their prophesied Messiah and then, at the half-way point of the Tribulation Period, commit the Abomination of Desolation and launch an attempt to annihilate all Jews on earth -- just as the Bible foretells.
2) To entice the Arabs to launch an attack on Israel and on Jerusalem so that the West's vastly superior WMD arsenal can destroy them completely. The stage is now being set for fulfillment of Zechariah 12!
Israel also has the potential military weapon which can provide a 100% effective shield against all missiles, all mortars, and all projectiles of any kind, as this drawing, above, demonstrates. Israel has Scalar Wave weaponry in her arsenal, which enables her, among other things, to erect a Tesla Dome over cities, towns, and even most of tiny Israel.
Please allow us to explain a "Tesla Dome":
"On 12 November 1986, the Soviets even placed a giant 'dummy shield' (practice) over Atlanta, Georgia. If the shield had been real and not just practice, any aircraft and missiles flying into it would have been instantly exploded and destroyed. That mode -- 'bottling up' a strategic weapons area -- is useful to nullify an entire strategic ICBM launch complex or a large bomber base, etc. It can also 'bottle up' a large carrier task force at sea, including the aircraft and the Tomahawk missiles, the shells from the naval guns, etc. With a real shield, aircraft or missiles flying into it (from inside or from outside) explode and are destroyed." [p. 135]
This Tesla Dome is absolutely the most powerful defensive weaponry of which I have ever heard! In my heart of hearts, I truly believe that Israel's leaders are allowing Arab forces to gain conventional strength to the point where their leaders think they have enough to destroy Israel. Then, once hostilities begin, the IDF can erect Tesla Domes over critical areas of Israel, protecting them from anything flying into the area -- rockets, missiles, mortars, and airplanes.
Israel's possession of this weaponry is the only sane conclusion I can reach, since her policies certainly seem insane, at least on the surface. I also believe that events will likely spiral out of the control of these quite clever Israeli leaders, forcing Daniel 12:1 to be fulfilled:
"And at that time shall Michael stand up, the great prince which standeth for the children of thy people: and there shall be a time of trouble, such as never was since there was a nation even to that same time: and at that time thy people shall be delivered, every one that shall be found written in the book."
(Dan 12:1)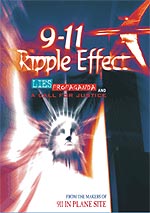 DVD
VI. The war in Iraq continued to spiral upward this week, despite American insistence that this new violence "does not represent a trend".
NEWS BRIEF: "Suicide blast kills five U.S. soldiers in Iraq", Ohio.com, March 12, 2008
"BAGHDAD: A suicide bomber killed five U.S. soldiers as they chatted with shop owners while on a foot patrol in central Baghdad on Monday, the deadliest attack on American forces in the heavily fortified capital in more than eight months. The bombing, just four days after nearly simultaneous blasts killed scores of people in a vibrant Shiite commercial district, again showed the insurgents' ability to strike inside a capital secured by hundreds of security checkpoints, U.S.-funded neighborhood watch groups and hundreds of miles of blast walls that surround buildings and cordon off districts."
The US military tried to insist that these new deadly attacks did not represent any upward trend. However, the very tactic which the Americans have adopted to create goodwill toward the Iraqi people makes soldiers more vulnerable.
"... the push over the past six months to place U.S. bases inside neighborhoods and get soldiers out of their armored vehicles increases the Americans' vulnerability to attacks. While the face-to-face contact from foot patrols builds goodwill, it also gives suicide bombers, who often slip past security vehicle checkpoints by walking, better access to striking soldiers."
This is exactly what caused the deaths of these soldiers at the hands of the suicide bombers.
"On Monday, the soldiers were walking in a shopping district of the predominantly Sunni Mansour neighborhood when a man in his 30s detonated his explosives about 30 feet away ... Four of the soldiers died at the scene, and the fifth died later from wounds ... It was the deadliest attack against the U.S. military since Jan. 28, when five soldiers were killed in a roadside bomb in the northern city of Mosul."
This next article probably tells the truth of the exact condition of the war right now.
NEWS BRIEF: "After decline, Iraqi violence holds steady: U.S. statistics on insurgent attacks suggest that Iraqi war has drifted into stalemate", Statesman.com News, March 12, 2008
"BAGHDAD, Iraq — Newly declassified statistics on the frequency of insurgent attacks in Iraq suggest that after major security gains last fall in the wake of a U.S. troop surge, the conflict has drifted into stalemate, with levels of violence remaining stubbornly constant from November 2007 through early 2008. The new report ... emerged a day after eight U.S. soldiers were killed in bomb attacks, five in downtown Baghdad and three in Diyala province. The last time so many U.S. military members were killed in Iraq was Sept. 10, when 10 died."
Some of these next statistics will probably surprise you, for the Mass Media has stopped really reporting the true nature of this war.
"... the violent trend in Iraq appeared to continue Tuesday, as bombings and small-arms attacks led to casualties among Iraqi civilians and security forces in or near at least eight cities, killing at least 42 people. In the deadliest of those attacks, a roadside bomb between the southern cities of Nasiriyah and Basra struck a bus full of Iraqi civilians, killing at least 16 and wounding 22, Iraqi police officials said. But Iraqi security forces also reported deadly attacks in Hillah, Karbala, Baqouba, Mosul, Kut, Baghdad and Dulia, just north of the Iraqi capital."
Attacks on American forces will continue at a level which is debilitating but not high enough to warrant a massive American counterattack. Time is on the side of the insurgents, and on the side of Iranian leadership, because if the next President is a Democrat, you could very well see a rather rapid downsizing of the American fighting force.
At that moment, Iran will have officially won the war.