WEEKLY UPDATES FROM Cutting Edge Ministries, www.cuttingedge.org
3/18/2006      Over 1,400 Articles Posted! Nearly 150,000 People Downloading A Salvation Page Per Year! (Psalm 127:1)
---
---------- Resource Update ----------
Great News!! We have just received a phone call from a representative of the New York Independent Film Festival, congratulating us on the fact that "Secret Mysteries of America's Beginnings" has just been accepted into the Festival!! A panel of their video experts has just finished reviewing our DVD and has voted the film into the Festival. Their official notice told us that "Secret Mysteries had been 'Officially Selected For Exhibition Into The Festival' ".

Just being accepted into the competition is a great honor, for this Festival is the largest in the world and is second only to Cannes in importance. This festival runs May 4-11 in New York City and is attended by all the major film producers in the entire world!!

This vote of confidence means that this panel of video experts considers our quality to be top-notch in the following areas: 1) Camera work; 2) Scriptwriting; 3) Film presentation and flow; 4) Facts presented well and documented.

But, there is more! Several hours later, the Festival representative called back to tell us that their film reviewers had given "Secret Mysteries" a rating of "4+" on a scale of "1=4". In other words, the New York Film Festival film reviewers granted this video their highest rating.

We promised you that we would produce one of the highest-quality films in the market -- Christian and Secular -- and it seems we have succeeded. Praise be to God, Who opened every door and enabled us to pay every bill. It is to Jesus' highest glory that this film was researched by a Fundamental Christian organization and filmed by a Fundamental Christian film maker in Hollywood!

Please pray that God will do with "Secret Mysteries" what He will.
We receivedour initial shipments of VHS videos of this fine video and have shipped our backorders. We apologize for the delay and applaud the patience you have shown toward us.
NEW BOOKSTORE ITEMS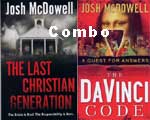 * "COMBO OFFER: Last Christian Generation Book PLUS DaVinci Code Book FREE
Best Book Offer Ever! Two books for only $12.99!
"Last Christian Generation" - The majority of our churched young people do not believe Jesus is the Son of God, that the Holy Spirit is a real entity, and think 'doing good' earns them a place in heaven. Just as disturbing is that their attitudes and behavior are virtually no different than those of non-Christians.
In this defining message of his 40 years of ministry, Josh McDowell strikes at the heart of the problem and offers a clear solution. "We must bring this new generation face to face with who Christ really is, They know the facts, but they don't know Him, believing distorted views of Christianity.
"The Last Christian Generation" documents the urgency of the crisis but also provides a fresh revelation of the heart of God
"DaVinci Code: Quest For Answers" - Novel has sold over 36 million copies in 44 languages. The movie is certain to shatter box office records. The story makes many assertions that defy foundational Christian beliefs: - that Jesus was not the Son of God and was not born of a virgin. - that Jesus was married to Mary Magdalene, and they had children. - that Jesus was just a man and a charismatic leader, and the early church manipulated historical accounts of Him and made Him a God just to challenge other religions of the day.
Green Key Books is pleased to offer the only tool you'll need to effectively confront the controversy with confidence. -- http://www.cuttingedge.org/detail.cfm?ID=1280
Related Books and Videos On Church Apostasy

* "Best of Cutting Edge DVD's" - 4/DVD Set Saving You $17.00!
"DaVinci Decoded: Truth or Myth" -- Millions of people have read Dan Brown's best seller, the DaVinci Code. This book, though a novel, claims to be based on historical facts that not only question, but blatantly attack the deity of Jesus Christ and the divine inspiration of the Holy Scriptures. The simple fact of this matter is that Antichrist cannot arise and successfully claim his lineage back to King David without people believing the Merovingian Blood Line lie taught by the DaVinci Code. This book prepares people for Antichrist! Is 2 hours long. Also has 150 colorful PowerPoint slides
"Outcome-Based Religion: Apostasy, Purpose, and the Paradigm Shift" -- Rick Warren's "Purpose Driven Church" movement is truly sweeping America today and soon will sweep the world. Unfortunately, the developers of the methods and practices currently implemented to build this New Paradigm Church have not considered the Word of God as a valid source document in the developmental process. Cutting Edge believes it is highly likely this church movement is fulfilling the "Church of Laodicea" prophecy of Revelation 3!
" Nephilim Walk Among us Again - End Time Deception" -- Jesus warned in Mathew 24 that "For as the days of Noe were, so shall also the coming of the son of man be". Mr. Dominick explains just what was happening in the days of Noah and how Angels married Human women and had Children by them, known as Nephilim. And, he explains why prophecy teaches they shall walk among men again at the End of the Age!
"Israel: God's Timepiece -- Will Arab, Israeli Conflict Begin WWIII?" -- Both the Bible and the Illuminati Plan say that Israel is the key to the timing of all Last Days events. Watch Israel, as Mr. Dominick explains in great detail. -- http://www.cuttingedge.org/detail.cfm?ID=1272
* Book- "Purpose Driven = Outcome-Based Religion: Apostasy, Purpose, and the Paradigm Shift" - by Mac Dominick, Cutting Edge Ministries
This book gives the reader the vital information needed to identify the warning signs needed to stand in defense of the Faith in the face of this gathering storm of apostasy. It should be required reading for all pastors and laypeople who desire to understand the deceptive nature of this apostasy, and particularly those who are battling this movement within their own church. Finally, this book exposes the very real danger that if this movement continues unchecked, there may well arise a new generation that "knows not the Lord." 336 pages.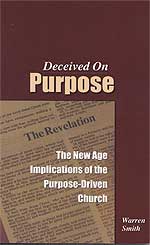 * "Deceived On Purpose: The New Age Implications of the Purpose-Driven Church"
Cutting Edge has warned that Rick Warren's "Purpose-Driven Church" is not only part of the Apostasy foretold at the End of the Age, but is one of the 4 religious factors driving the world toward the New Age goal called a "Religious Paradigm Shift". With his New Age background, author Warren Smith had no difficulty spotting the major, serious New Age underpinnings of the "Purpose-Driven Church".
Smith is well aware of the unprecedented spiritual deception occurring right now in "Christian" religious circles; it is just as our Lord forewarned in Matthew 24:4, 11, 24. What is the bottom line warning from author Warren Smith? "Rick Warren is in the process of leading the church astray". Prayerfully read this book, for your precious eternal soul is at stake if you are part of the "Purpose-Driven Church". http://www.cuttingedge.org/detail.cfm?ID=882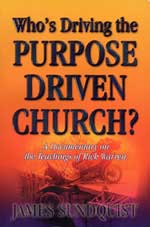 * "Who's Driving The Purpose Driven Church? A Documentary on the Teachings of Rick Warren"

The "Purpose Driven Life" by Rick Warren has become a #1 bestseller and has been distributed to over 180,000 pastors worldwide. His theology has infiltrated almost every Christian denomination, coming like a flood into a city, leaving no house untouched. It is imperative we "test the spirits" of his teachings to see if they come from God.
This book complements both "Deceived On Purpose" and "Outcome-Based Religion". This book exposes Rick Warren's SHAPE Program and its Carl Jung occultic foundation. This shocking revelation proves that Rick Warren is really practicing sorcery and even enforcing on members of his own congregation.
185 pages - http://www.cuttingedge.org/detail.cfm?ID=992
NEW ITEMS CONTINUED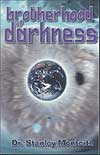 Book

or DVD

* "Brotherhood of Darkness", by Stan Monteith
Dr. Stanley Monteith presents THE classic expose' of the origins of the Plan of the Illuminati to create4 the New World Order. Dr. Stan proves the historic fact that the Illuminati created Freemasonry, House of Theosophy, Socialism, Communism--all as parts of the Dialectic Process to produce the New World Order. Many researchers consider this video to be the absolute best in proving the true historic roots of the Plan to produce the global dictatorial government of Antichrist.
Also available in VHS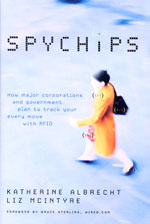 * "Spychips: How Major Corporations and Government Plan To Track Your Every Move With RFID"
Regularly $24.99, Sale $19.99, Save $5.00
RFID is designed to track the movement of everything, everywhere, at all times. While major retailers like Wal-Mart have seized on this technology to save expenses, government will quickly use this ability to track YOU!
"Technology is a queer thing - it brings you great gifts on the one hand, while it stabs you in the back with the other."
Imagine a world with no more privacy. Your every purchase is recorded, your every piece of belonging is recorded, and where someone in a foreign country has a remote record of everything you have ever bought, your every movement, and knows everything about you.
That Revelation 13:16 technology is here and is now, with RFID! Can anyone hear the approach of the hoofbeats of the Four Riders of the Apocalypse"?
http://www.cuttingedge.org/detail.cfm?ID=1278
Sacred Music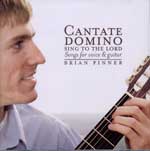 * "Cantate Domino (CD) 'Sing To The Lord - songs for voice and guitar"
Ten sacred songs for voice and guitar by Brian Pinner. The songs are based on Scripture and focus on who God is, the gospel of Christ, and the sanctification of the believer. Each song is done both as Instrumental and also with vocals. The first 10 tracks feature Brian singing and playing, and the last 10 tracks are instrumental arrangements of the songs, featuring cello, flute, violin, and oboe.
Songs include:
Creator and King
Heart of Stone
Ho! Everyone Who is Thirsty
Sanctus Dominus
Risen With Christ
Charity
The Believer's Rest
Ecclesiastes 12
Breathing After the Holy Spririt
Change My Heart O God

20 tracks with a total playing time of 47:20 -- http://www.cuttingedge.org/detail.cfm?ID=1281

---------- This Weeks Hot News ----------
I. Israel's Acting Prime Minister Olmert may have engineered an election ploy designed to elect him as PM on March 28, with a little help from his friends! As Israeli special forces attacked a Palestinian Authority prison holding the six murderers of Tourism Minister Rehavam Ze'evi in order to prevent their release, Olmert's poll standing skyrocketed.
NEWS BRIEF: "Ze'evi Murderers Surrender Following IDF Siege of PA Prison", Israel National News, March 15, 2006
"The six murderers of former Tourism Minister Rehavam Ze'evi surrendered Tuesday evening to IDF forces after a day-long siege on the Jericho prison where they were being held. A special anti-terror police unit and the IDF Nahal Brigade charged the prison Tuesday morning after U.S. and Britain withdrew their observers 'out of concern for the monitors' safety' ... The six assassins who were targeted on Tuesday ... were members of the Popular Front for the Liberation of Palestine (PFLP), led by mastermind and PFLP leader Ahmed Sa'adat. Israel had warned the PA numerous times that it would capture Sa'adat if he was freed. When the monitors pulled out, the Defense Ministry decided to act immediately in the wake of comments by PA Chairman Mahmoud Abbas, who said last week that he had 'no problem releasing Ahmed Sa'adat'."
Did you get the last phrase?
"Defense Ministry decided to act immediately in the wake of comments by PA Chairman Mahmoud Abbas, who said last week that he had 'no problem releasing Ahmed Sa'adat'."
PA Chairman Abbas clearly had already indicated that he would prefer to see Olmert elected as Israel's Prime Minister! Listen:
NEWS BRIEF: "Labor party furious after Palestinian leader Abbas endorses Kadima's Ehud Olmert", YNET News, March 8, 2006
"Labor party furious: Palestinian leader Mahmoud Abbas 'screwed us over', Labor party officials charged after the PA chairman endorsed Kadima's Ehud Olmert in an interview with an Italian newspaper Wednesday ... Earlier, Abbas said he endorses Israel's acting Prime Minister Ehud Olmert in elections this month. In an interview published Wednesday in Italian daily Corriere della Sera, Abbas said that Olmert's victory would be a positive outcome for the March 28 national balloting. 'We'll respect the will of the Israeli people', he told the paper, adding, 'I hope Olmert wins'."
Since Palestinian Authority Chairman Abbas wants Olmert to win the upcoming election, and the election is only two weeks away, what could Abbas do to spur Olmert's popularity? Why, he could give the Acting Prime Minister the opportunity to look tough to the Israeli voter. How could he pull that off? He started the ball rolling the week before when he stated that he had 'no problem releasing Ahmed Sa'adat'."
Immediately after Abbas' apparent "off-the-cuff" announcement, rumors began to run rampant throughout the Palestinian population that all six murders of Israeli Tourism Minister Ze'evi in 2000 would be set free. Immediately, Palestinians grew jubilant, believing that these folk heroes were going to be set free.
All that remained was for the British and American observers at the prison to leave. How could that be accomplished? Just minutes before Israeli soldiers began their attack on the prison, these observers suddenly walked out, leaving control of these prisoners totally under Palestinian control. Very soon after the British and American observers walked away from this prison, the IDF attacked. And, it was quite an attack:
"Ze'evi's killers surrendered along with 202 other prisoners after nine hours of shelling with heavy artillery and machine gunfire. The six will be taken to a prison in Israel. Three Arabs were killed and several others wounded during the day-long siege." (Op. Cit., Israel National News, March 15, 2006)
Olmert's government lost no time trumpeting their "victory" to the Israeli people.
"IDF Chief of Staff Lieutenant-General Dan Halutz made a personal call to Ze'evi's family to inform them of the capture. 'This is a great day for Israelis', said Palmach Ze'evi, the son of the murdered Tourism Minister. He also said, however, that Israel should have 'settled the score right then and there' on the day his father was assassinated." (Ibid.)
How was this prison invasion received by the Israeli electorate, so close to the election?
NEWS BRIEF: "First 'Jericho Effect' poll: Kadima at 43 seats, Likud shows gains", Ha'artez News, March 16, 2006
"An opinion poll released on Thursday, the first survey conducted after the IDF's siege of the Jericho prison and the surrender of the killers of cabinet minister Rehavam Ze'evi, showed that if elections were held now, Kadima would gain as many as 43 seats and that the Likud had passed Labor as the second-strongest party. The Army Radio poll conducted by the Geocartographia polling firm showed the Likud on the rise, adding two seats to 16. Labor, meanwhile, slipped to 14. Kadima would gain 42-43 seats, a rise of as many as five seats over last week."
Now, that is quite the lead in seats that the Kadima Party enjoys: 43 seats to 16 for Likud and 14 for Labor. What this means is that the liberal-leftist agenda of Kadima and Labor will really rule Israel after the election!
Even the Israeli pollster noted that the polls were skewered by the "Jericho effect", as well as noting that this tough-guy attack even helped the conservative Likud Party!
"Pollster Avi Dagani said that the rise in the Likud's strength, despite the fact that the Jericho operation was carried out at the order of Acting Prime Minister Ehud Olmert of Kadima, was an outgrowth of the 'Jericho Effect', the voter response to the raid. On the question of whether the Jericho raid had been campaign-motivated, 61 percent of respondents said that the Jericho raid had been "vital from the national security standpoint," while only 23 percent thought the raid had been motivated by the elections."
Acting Prime Minister Olmert took full advantage of this prison invasion to enhance his image amongst the voters -- with a little help from his friends!
II. President Bush continued to be discredited on a variety of fronts this week. If you are not aware that Cutting Edge has been warning for two years that a deliberate campaign to discredit the President seemed to be under way, directed by his Illuminist fellow-travelers, please take a moment to read NEWS1929 for full details. Once you understand that the interests of the Illuminati Plan may be best served by President Bush being brought down into complete political ruin, much of our current news becomes much more understandable.
Now, let us see which news seems to be discrediting the President.
A. For the second year in a row, XXX porn star Carey is dining at a Presidential Dinner with President
NEWS BRIEF: "Porn starlet Mary Carey to dine with Bush again: XXX movie actress who caused stir last summer eating dinner this week -- AGAIN!!", WorldNetDaily, March 13, 2006
"Mary Carey, the buxom, XXX movie star who caused an uproar last year for dining with President Bush and her pornographer, apparently still has a hunger for the nation's capital, and will have dinner with the president once again this week. The former candidate for California governor is to attend the United to Victory dinner with Bush on Thursday, and have lunch at a related event Wednesday where Bush adviser Karl Rove is the guest speaker. She says she's taking part at the invitation of the National Republican Congressional Committee, which is organizing the events."
Last year, President Bush deservedly caught a lot of flack from his Christian Conservative support base because he seemed to legitimize pornography by allowing a top "XXX" performer to attend a fund-raising event. We noted two troubling aspects of this "Presidential Dinner" designed to raise millions of dollars in campaign funds.
1). Mary Carey, a porn star from California, will attend this presidential dinner with her Director. Mary will not only attend, but will perform before the dinner gets started in order to "display" her dinner outfit. Given that Carey is an active hardcore porn star, one can wonder whether Ms Carey's "fashion" performance will display her amply buxom body more than her outfit.
2) A most unchristian music group, "Big Bad Voodoo Daddy" supplied the music.
One would think that President Bush would lay low from now on and not allow a porn star to attend one of these dinners again. But, because Bush does not have to stand for election again, and because he arrogantly believes that the Christian Right will never awaken from its spiritual slumber, the President keeps doing things and saying things that reveal his total lack of Christian values.
Notice, also, that Mary Carey was again invited by the National Republican Congressional Committee, just as she was last year.
Now, let us return to this WorldNetDaily article, for Carey evidently plans to wow the President with her trimmed down, sexy body.
""I'm really excited to be going back to Washington D.C. to see the president again," said Carey. 'Everyone thinks that politicians are stuffy, but we all had a great time last year, and I had fun signing a lot of autographs. Wait till they see that I have lost 20 pounds since the last time they saw me. Watch out Mr. President! .... I'm always excited to learn more about what's going on in our nation's capital, since most people in the porn industry think an Iraqi pullout is a form of safe sex', she quipped. 'Since I'm seriously considering running for governor of California again, I'm going to need a lot of support from Republican lawmakers nationwide – however I can get it'."
One can only imagine what she meant by these provocative statements.
Now, notice that the Republican National Committee is totally without moral values when it comes to gaining campaign money and winning elections.
"Asked by WND last year about the propriety of the Republican Party collecting $5,000 from a pornographer and the example such an appearance set for the moral climate of the nation, White House press secretary Scott McClellan said: 'I think you need to direct those questions to the committee itself'.When WND contacted the NRCC about the Flag Day event, spokesman Carl Forti said, "They've paid their money. No matter what they do, the money is going to go to help elect Republicans to the House."
Since President Bush has always claimed to be a Christian and to read his Bible daily, this next statement by pornographer Carey seems most appropriate.
"In an exclusive interview with WorldNetDaily, Carey said despite her racy occupation, she's still a Christian, and has her own aspirations of winning the presidency in the future. 'I read the Bible and pray every night', she explained. Born in Cleveland, she was raised in Ft. Lauderdale, Fla., studied theater in college, and worked jobs in restaurants before trying stripping and then making the decision to enter the world of celluloid sex. 'I kind of wanted to be a porn star', she said." (Ibid.)
Perhaps both Marey Carey and President Bush should take careful note of Jesus' warnings against anyone who claimed to be His follower, but persisted in sinning. Jesus is recounting what the Final Judgment is going to be like.
"Therefore, you will fully know them by their fruits. Not everyone who says to Me, Lord, Lord, will enter the kingdom of heaven, but he who does the will of My Father Who is in heaven. Many will say to Me on that day, Lord, Lord, have we not prophesied in Your name and driven out demons in Your name and done many mighty works in Your name? And then I will say to them openly (publicly), I never knew you; depart from Me, you who act wickedly disregarding My commands." (Matthew 7:21-23; Parallel Bible, KJV/Amplified Bible Commentary)
Is is possible that Mary Carey and President George Bush are the same type of "Christians"?
B. Public support for the impeachment of the President continues to grow and to expand outward to include issues other than Bush's lying to get America into the Iraq war.
NEWS BRIEF: "Zogby Poll: Americans Support Impeaching Bush for Wiretapping", Zogby, reprinted by DemocratsUnity.com, January 16, 2006
"By a margin of 52% to 43%, Americans want Congress to consider impeaching President Bush if he wiretapped American citizens without a judge's approval, according to a new poll commissioned by AfterDowningStreet.org, a grassroots coalition that supports a Congressional investigation of President Bush's decision to invade Iraq in 2003. The poll was conducted by Zogby International, the highly-regarded non-partisan polling company."
The surge toward impeachment reached such a new level that it has triggered a defensive effort from Republican supporters of the President.
NEWS BRIEF: "Call for Censure Is Rallying Cry to Bush's Base", New York Times, March 16, 2006
"WASHINGTON, March 15 — Republicans, worried that their conservative base lacks motivation to turn out for the fall elections, have found a new rallying cry in the dreams of liberals about censuring or impeaching President Bush. The proposal this week by Senator Russell D. Feingold, Democrat of Wisconsin, to censure Mr. Bush over his domestic eavesdropping program cheered the left. But it also dovetailed with conservatives' plans to harness such attacks to their own ends. With the Republican base demoralized by continued growth in government spending, undiminished violence in Iraq and intramural disputes over immigration, some conservative leaders had already begun rallying their supporters with speculation about a Democratic rebuke to the president even before Mr. Feingold made his proposal."
" 'Impeachment, coming your way if there are changes in who controls the House eight months from now', Paul Weyrich, a veteran conservative organizer, declared last month in an e-mail newsletter. The threat of impeachment, Mr. Weyrich suggested, was one of the only factors that could inspire the Republican Party's demoralized base to go to the polls. With 'impeachment on the horizon', he wrote, 'maybe, just maybe, conservatives would not stay at home after all'."
The amazing question of this moment is how Conservatives could view President Bush as a genuine Conservative any longer -- after all the scandals and revelations which have come out about this President over the past several years. Conservatives used to demand candidates who supported the following issues:
1) Balanced Budget -- President Bush has presided over a huge explosion in national debt
2) Smaller Government -- Bush has expanded the size of government since his bogus "War On Terror" began
3) A Government with limited powers and which would protect our rights, liberties and Constitution. Most Conservatives sleep on, blissfully unaware that Bush has demanded such expansive dictatorial powers that even Adolf Hitler and Josef Stalin would envy! Today, on paper, our freedoms are gone, our Constitution is trampled, and our future is dictatorial.
4) Morality in government -- Events such as President Bush twice allowing a "XXX-rated" porn star to dine at the same event as he attended, plus his shameless promotion of the crazed Satanic rocker, Ozzy Osbourne, plus his uproarious laughter when Laura joked about his practice of bestiality, have stripped forever any claim President Bush could have had about being a genuine Conservative.
President Bush is also rapidly getting the label, "The Torture President" because his own White House lawyer, Alberto Gonzales, opened the door to torture and because torture of immense proportions has been occurring for years now, threatening to set all the Islamic world on fire.
5) True Conservatives resist the call to globalism, and want no entanglements with foreign wars -- keeping in mind the warnings of President George Washington. Yet, this President has entangled America in foreign wars like no President in modern history.
Time and time again during these past five years, I have asked the rhetorical question: can you imagine the Conservative outcry had President Clinton asked for the dictatorial powers for which Bush has asked, or if he had invaded Iraq on lies, or if he had thrown people into jail without charges, without firm evidence and tried a man on death penalty charges in a trial in which the government prosecutor "coached the witnesses"?
C. President Bush's public approval rating continues to sink under the cumulative weight of all these scandals and self-inflicted wounds.
NEWS BRIEF: "Bush's Approval Rating Falls to Lowest-Ever 37%", Bloomberg News, March 16, 2006
"March 16 (Bloomberg) -- President George W. Bush enjoys the approval of only 37 percent of the U.S. public, his lowest-ever rating ... The survey indicates that the Iraq war is a crucial cause of dissatisfaction; 61 percent of respondents said they disapprove of Bush's handling of the situation there ... and 51 percent said the overthrow of Saddam Hussein hasn't been worth the cost in human and financial terms..."
This last sentence is a blockbuster! After Bush Administration officials had largely admitted that Saddam had possessed no WMD, they fell back upon the defense that "Saddam was a bad guy and the world is better off without him in power". That mantra has been repeated so often one gets sick and tired of hearing it. Yet, now we see that a majority of Americans now believe that " the overthrow of Saddam Hussein hasn't been worth the cost in human and financial terms..."
Who says we are not making progress?
"Fifty percent of those questioned said the war has weakened the U.S.'s standing in the world ... and 57 percent said they were less confident that the war will end successfully ... The poll indicates that Iraq has damaged the prospects of the Republican Party in next November's congressional elections; respondents said they'd prefer Democratic control of Congress after the elections by 50 percent to 37 percent.'
Once the Democrats close ranks in order to prepare for this election, you might see a real run toward a Democratically controlled Congress. If that happens, the impeachment of President Bush might take on significantly new impetus. We say all this, not because we are Liberals, or Democrats, but because we are realists who understand that there is "not a dime's worth of difference between the Republican and Democrat Parties". Both parties are equally committed to the coming New World Order!
We only dread impeachment of President Bush because his downfall might be so great that it might set up real persecution of genuine Christians. Since President Bush falsely claims to be a Christian, and since his aggressive war policies are seen by the world as the result of a Christian President believing the prophecies of the Bible literally, when he stands in the international docket accused of War Crimes and genocide by Depleted Uranium poisoning, genuine Christians will be painted by the same broad brush and the Christian persecution long foretold in Scripture at the End of the Age could be under way.
Conservatives would be all over Bill Clinton if he ever did these things, but they sleep on with President Bush! Go figure!!
III. The "Torture President" enjoys Tim Russert in "drag" and horrid jokes about torturing prisoners during the Gridiron Club dinner this past week. Once again, we see the lack of any kind of Christian morality on the part of President Bush, for genuine Christians condone neither homosexuality nor torturing people under any circumstances.
NEWS BRIEF: "Decadent Elite Laugh At Torture During Gridiron Club Dinner: Russert dresses in drag, sings 'rendition' song", Prison Planet, March 14, 2006
"The mainstream press is having a hearty chuckle about the capers and the chicanery witnessed at the annual Gridiron Club dinner, a get-together of media and government elites. The highlight was an 'amusing' rendition of a torture song by a dragged-up Tim Russert."
Real Christians can only shake their heads in disbelief that a President whom many a preacher has extolled and/or defended from the pulpit could be laughing at this type of "entertainment"! The Bible condemns homosexuality and the dressing of a man in woman's clothes (Dressing in Drag). Once again, Christians are left with the terrible prospect of "defending the indefensible", for this kind of activity is totally beyond any reason. Please take a moment to review President Bush's "Evil vs Good Fruits Table" to see all the terribly sexual and other perversions in which this President has participated since taking office.
Further, the Bible does not condone torture under any circumstances. In fact, Jesus has told us that we are to treat our enemies with kindness and trust in His power and provision in protecting us from our enemies. Cutting Edge posted an article in which we detailed the Biblical truth that, had President Bush really been a Born Again Christian in 9/11, he would acted in a far, far different manner than he did. Please take a moment to read this article, NEWS1770c, ""YE SHALL KNOW THEM BY THEIR WORDS" -- [Matthew ????] -- Part 3 -- KING HEZEKIAH HANDLED HIS CRISIS FAR DIFFERENTLY THAN BUSH DID AFTER 9/11"
Once you understand the Biblical truths contained in this article, you shall be much more able to see how evil President Bush's personal fruits truly are.
Now, let us go back to this featured article to see even more filthy, decadent behavior between Bush, Russert, and other elitists attending this annual Gridiron Club dinner.
"Even the CIA-controlled Washington Post had to admit it went too far. 'Tim Russert, making his first appearance as a new member, decked out in a blue dress and a shiny blond wig as one of the cable news bunnies ... Singing about torture, subbing 'rendition' for 'tradition' and borrowing the 'Fiddler on the Roof' song was not funny at all. The chumminess of the politicos and the press corps can be cloying'." (Ibid.)
The word, "rendition" has been coined by the CIA to describe the process by which American authorities transfer prisoners which they want to torture to the prison facilities of another country. This other country is one whose politicians and secret police have absolutely no inhibitions about torturing prisoners to death if necessary, and do it so often to their own people that they have the most gruesome facilities already set up and operating. Therefore, Tim Russert is making fun of the tortured prisoners who have been shipped off to foreign countries to be tortured. And, the President laughed nearly as hard as he did last year, when his wife, Laura, make jokes about him performing bestiality while on the farm (NEWS2033).
Now, let us again examine the last statement, above: "The chumminess of the politicos and the press corps can be cloying'."
Since most people have no idea what "cloying" means, let us consult the Merriam-Webster Dictionary on the key word, "cloy".
"Cloy -- to hinder, to harm, maim, prick a horse with a nail in shoeing"
In other words, "cloying" means to cause harm to, or to maim. Certainly, when a media starts cooperating with politicians in order to deceive the people as to the leaders and events of the day, the result could be catastrophic dictatorship imposed on the nation. In the early 1800's, an Illuminati planning document entitled, "The Protocols of the Learned Elders of Zion" boasted of media control in that early day.
"WE CONTROL THE PRESS -- NOT A SINGLE ANNOUNCEMENT WILL REACH THE PUBLIC WITHOUT OUR CONTROL. Even now this is already being attained by us inasmuch as all news items are received by a few agencies, in whose offices they are focused from all parts of the world. These agencies will then be already entirely ours and will give publicity only to what we dictate to them. "
Today, Mass Media is being fully controlled by the Illuminati. You can see this fact by examining the number of CFR trained journalists and news anchors and opinion makers. You can see this incestuous relationship in situations like this, where the members of the Media are so comfortable acting in a perverse way in front of the politicians, with the politicians loving every minute of it!
"You would think these power (mongers) would learn to act with a modicum of decorum, especially after last time's fiasco, when Bush caused worldwide anger by making a comedy routine about Iraq's missing WMD, an 'intelligence mistake' (or lie to rational thinking people) that has already cost the lives of hundreds of thousands of Iraqis and over 2,000 US troops."
"Russert's womanly ways will come as no surprise for those in the know about Bohemian Grove, where the elite have a penchant for performing entire plays in drag..." (Ibid.)
Remember, during Bush's first term, Cutting Edge Ministries and Concerned Women of America joined forces to warn that President Bush's Gay policy was identical to that of President Clinton! Read NEWS1652 for full details)
Unfortunately, all Americans from all walks of life are learning more about President George Bush and his perverse, unchristian ways than they would prefer to know. How long will Christian pastors continue to proclaim from their pulpits the "Christian" character of this Skull & Bones President? Each pastor will face Jesus, either on Rewards Day or on the White Throne Judgment Day, to answer for their personal blindness and the way in which they mislead their precious flock at this most critical time in world history.
The time is getting very late for spiritual leaders across America to finally wake up, to start judging this President the way Jesus told us to judge the worthiness of a person's testimony -- by his actions (Matthew 7:16-17)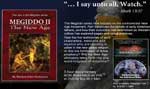 IV. The Torture President may be concerned again about his status at the International Criminal Court!
NEWS BRIEF: "U.S. Rethinks Its Cutoff of Military Aid to Latin American Nations-"would look for ways to resume military assistance to Latin American nations cut off from aid programs because of their refusal to shield Americans from the International Criminal Court"
"SANTIAGO, Chile, March 11 — Secretary of State Condoleezza Rice indicated Saturday that the United States would look for ways to resume military assistance to Latin American nations cut off from aid programs because of their refusal to shield Americans from the International Criminal Court ... Ms. Rice said, however, that the Bush administration had limited flexibility in restoring aid because a law enacted by Congress required the cutoff of military aid to countries that did not exempt American citizens from being brought before the court. At least 30 countries have declined to enact an exemption, including 12 in Latin America and the Caribbean."
"At the time the law was adopted, the Defense Department supported it on grounds that American military officials based overseas might be brought before the court ..."
Can you imagine the Bush Administration being concerned about Latin American countries taking American leaders to the International Criminal Court? What are our leaders afraid of? President George Bush was very concerned about getting hauled before the global court, before he ordered the invasion of Iraq. Do you remember? When law-abiding citizens learn that one of their politicians suddenly begins to pressure legal authorities for immunity for crimes with which he has not been charged, does not the suspicion arise in their mind that the politician may be guilty of crimes not yet made public? President Bush has been heavily pressuring the International Criminal Court (ICC) for another year of immunity for criminal prosecution for war crimes. After much debate and arm-twisting, the United Nations Security Council refused.
Let us begin this unusual story with a report from Pre-Invasion Iraq -- October, 2002 -- for that is where this story starts.
NEWS BRIEF: "US demands total impunity on war crimes: Ultimatum to Europe in advance of Iraq war", World Socialist Web Site, 12 October 2002
"With the Bush administration gearing up for a 'preemptive' war against Iraq, Washington this week dispatched a senior US diplomat, Marisa Lino, to Europe to demand that the governments of the European Union (EU) agree to a blanket exemption of all US citizens from the jurisdiction of the newly formed International Criminal Court ... it is insisting that governments around the world sign bilateral treaties agreeing not to turn over any American citizens in the event that they are indicted by prosecutors at the court. With the more impoverished and former colonial countries, Washington has threatened to cut off aid unless agreements are signed."
In early 2003, Bush got his total exemption from War Crimes for himself, for his military commanders, and his soldiers, just in time for him to launch his war on March 20, 2003. Now that the truth of Depleted Uranium Munitions is beginning to unfold in the public eye, we can see why our President was so anxious about his potential criminal liability before the International Criminal Court!
Let us now examine another article from late, 2002:
NEWS BRIEF: "Lessons in Justice: Bush's European Nightmare", Scoop News, 15 October 2002
"Clearly the Bush Administration has been issued legal advice that a pre-emptive strike against Iraq at this time would contravene international law and conventions protecting human rights. Could George Bush be tried for war crimes? Yes. The recently established International Criminal Court is a headache that will not leave Bush. And over this past two weeks, the American President has directed diplomats to hammer out a deal, demand from the Europeans who preside over the court the total exemption 'for all Americans' from ever being tried. If Bush is successful 'The American People', United States soldiers, politicians, and the President, will be exempt from being tried for war crimes, international crimes, and crimes against humanity ... the ICC specifically was set up to bring individuals to justice, including heads of state, presidents like Slobadan Milosevic, for crimes against humanity. Should global discord mount against the US post a new Iraq-US war, the President himself, Colin Powell and a host of others potentially could stand trial for war crimes resulting from the Administration's pre-emptive strike policy."
Even though the United States has not officially signed to join the states who have placed their legal sovereignty under the authority of the ICC, President Bush seems afraid that their power would be sufficient to somehow pull him into the international docket at The Hague. But, why should President Bush be afraid of being prosecuted by the International Criminal Court if he just planned to initiate normal military action against that rogue dictator Saddam Hussein, whom everyone hates?
The answer is simple: President Bush planned to launch an unconventional war against Iraq which, by it very nature, would violate many Geneva Conventions, all of which we have signed. News stories prior to the March 20, 2003 Iraq invasion tell the story. Our Depleted Uranium Section details the horrendous use of D.U. munitions in both Iraq and Afghanistan, and the ways in which American soldiers and civilians throughout the region are slowly dying.
President Bush clearly has much about which to worry should he ever stand before a war crimes tribunal.
V. The news about Iran continued, but at a much lower level of intonation this past week. Perhaps the President has realized that Iran holds much of the cards.

NEWS BRIEF: "Support for Iran embargo losing ground", Tehran Times, March 14, 2006
"U.S. efforts to isolate Iran over its nuclear ambitions are colliding with the energy concerns of Asia's economic powers, testing Washington's ability to form a diplomatic coalition and its influence on oil and gas markets. Officials tell the Financial Times that the U.S. is looking at 'creative' ways of addressing the energy worries of China, Japan and India - major buyers of Iranian oil ... Officials and analysts are skeptical it can be done and, so far, U.S. moves seem to be having the opposite effect."
"Iran, second largest producer in the Organization of the Petroleum Exporting Countries, is racing to conclude big energy deals with all three countries before possible discussion of sanctions reaches the United Nations Security Council. China, meanwhile, brought its concerns to Washington last month, laying out three principles that underpinned its energy policy: no interference in the internal affairs of others, no nuclear proliferation and secure energy supplies from the Middle East."
Reality is starting to sink in around the various capitals of the world. Washington has very little clout in this Iranian situation. For every way we can hurt the Iranians, they can hurt us even more asymmetrically. One shot at Iranian oil facilities and the world supply of oil would be so severely curtailed that Western economies will fail overnight, Iran would likely throw her agents in Iraq into full operation against Coalition Forces and the fragile Iraqi military and police units, Israel would be thrown into war before she is ready, and terrorists would strike at Western targets throughout the world.
For these reasons, the Illuminati is not going to allow an attack on Iran until all elements of the 91-day Third World War are ready to jump off together.
Therefore, we are not surprised to see a slight cooling of the rhetoric last week, beginning with this next story. Notice that it seems as though the impetus for this round of talks seems to have come from the American side.
NEWS BRIEF: "U.S. Willing to Talk With Iran About Iraq", ABC News, March 16, 2006
"WASHINGTON Mar 16, 2006 (AP)— The United States said Thursday it was prepared to talk with Iran about Iraq, but said any discussions must be restricted to that topic and not include other contentious subjects like Tehran's suspected nuclear weapons program. Zalmay Khalilzad, the U.S. ambassador to Iraq, is authorized to talk with Iran about Iraq, much as the United States has talked with Iran about issues relating to Afghanistan, White House press secretary Scott McClellan said ... The White House statement came after Ali Larijani, Iran's top nuclear negotiator and secretary of the country's Supreme National Security Council, said Tehran was ready to open direct talks with the United States over Iraq, marking a major shift in Iranian foreign policy ... The next step is for Iranian diplomats in Baghdad to indicate what Iran proposes specifically to talk to the United States about, the official said."
Iran even showed signs of renewed flexibility and an apparent willingness to be more transparent to UN inspectors.
NEWS BRIEF: "Iran Flexible on Inspectors, Not Core Nuclear Issue", Arab News, 17 March 2006
"TEHRAN, 17 March 2006 — Iran yesterday offered more access to UN inspectors if their watchdog agency -- not the UN Security Council -- dealt with its nuclear dispute with the West. But top negotiator Ali Larijani gave no ground on Western demands that Iran stop trying to produce fuel that can be used in nuclear power stations or, if highly enriched, in bombs. Russia and China called for a peaceful solution to the standoff with Iran, while the United States said diplomacy must succeed to avert a confrontation with the Islamic Republic.
"Britain, one of three European Union powers whose talks with Iran proved fruitless, again ruled out military action."
"Russia and China have been uneasy about involving the Security Council and want the IAEA to retain control ... Russia and China, which have big commercial interests in Iran, vehemently oppose subjecting Tehran to any UN embargo, which both could veto as permanent Security Council members."
Perhaps the greatest reason the war rhetoric was cooler last week was because President Bush finally has acknowledged that our military forces are, indeed, over-extended.
NEWS BRIEF: "Overextended, U.S. gets real", Newsday, March 12, 2006
"The United States is still extraordinarily powerful, but it is profoundly over committed. There are explanations for the over commitments - the attacks of Sept. 11, 2001, the devastation of Hurricane Katrina, the Bush tax cuts - but those explanations do not alter the conclusion: America's ability to act is now severely limited."
Did you catch that last statement? "America's ability to act is now severely limited."
The reasons we are so "severely limited" are: "The United States is still extraordinarily powerful, but it is profoundly over committed."
Perhaps this fact is one of the reasons President Bush delivered a remarkable globalization speech this week is that he knows the truth and is trying to move ahead with the support of key allies. If the rest of the Western World refuses to back Bush's plan against Iran, we will likely not see an attack on that country. Already, both Russia and China have come out against the use of military force and even oagainst levying of sanctions.
The ability of the United States to militarily strike against Iran as she did against Iraq is "now severely limited".
Remember this reality as the "Rumors of Wars" swirl throughout the world.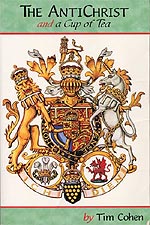 Book -- DVD 4-Pk Set
VI. Remarks from Marine Corps Gen. Peter Pace, chairman of the Joints Chiefs of Staff, must have rocked the White House boat this past week, as his remarks severely undercut one of the reasons the White House has been putting pressure on Iran.
NEWS BRIEF: "Marine Corps Gen. Peter Pace, chairman of the Joints Chiefs of Staff", By Bill Brubaker, Washington Post Staff Writer, Tuesday, March 14, 2006
"Marine Corps Gen. Peter Pace, chairman of the Joints Chiefs of Staff, said today he has no evidence the Iranian government has been sending military equipment and personnel into neighboring Iraq. On Monday, President Bush suggested Iran was involved in making roadside bombs, known as improvised explosive devices, that are being used in Iraq. And Defense Secretary Donald H. Rumsfeld last week accused Iran of sending members of its Revolutionary Guard to conduct operations in Iraq. Today, Pace, the top U.S. military official, was asked at a Pentagon news conference if he has proof that Iran's government is sponsoring these activities.
"I do not, sir," Pace said."
Someone is woefully ignorant of the military campaign on the ground in Iraq. The President says the evidence strong implicates Iran as the supplier of the many roadside bombs now killing Americans in Iraq, while the Marine General in charge contradicts that claim. You can choose whom you shall believe.
Once again, we are left with the realization that President Bush seems to be discredited every time he turns around.
This next segment reveals that Defense Secretary Rumsfeld was standing beside General Pace while the general was making his remarks.
"Rumsfeld, standing beside Pace, said today it is difficult to ascertain whether the Iranian government is directly involved in sending military equipment and personnel to Iraq. 'As to equipment, unless you physically see it coming in in a government-sponsored vehicle, or with government-sponsored troops, you can't know it' comes from Iran's government, Rumsfeld said. 'All you know is that you find equipment -- weapons, explosives, whatever -- in a country that came from the neighboring country. With respect to people, it's very difficult to tie a thread precisely to the government of Iran. As we all know, there are pilgrimages where Shi'a come from Iran and around the world to go to holy places in Iraq, and they come by the thousands, sometimes tens of thousands. And so, that is also a difficult' to prove."
All this contradictory verbiage makes the President look downright silly and incompetent. That, too, seems to be the plan.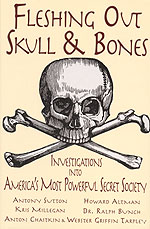 VII. Two elite soldiers, one in the British Army and one in the American Navy, have resigned their positions and/or turned in all insignia, based upon their revulsion with President Bush's war policy.
NEWS BRIEF: "Letter to President Bush: Navy Officer Turns In All Medals, Insignia", Truthout News, Saturday 04 March 2006
"Dear Mr. President: As a young man I was honored to serve our nation as a commissioned officer and helicopter pilot in the US Navy. Before me in WWII, my father defended the country spending two years in the Pacific aboard the USS Hornet (CV-14). We were patriots sworn "to protect and defend". Today I conclude that you have dishonored our service and the Constitution and principles of our oath ... I return enclosed the symbols of my years of service: the shoulder boards of my rank and my Naval Aviator's wings."
"Until your administration, I believed it was inconceivable that the United States would ever initiate an aggressive and preemptive war against a country that posed no threat to us. Until your administration, I thought it was impossible for our nation to take hundreds of persons into custody without provable charges of any kind, and to "disappear" them into holes like Gitmo, Abu Ghraib and Bagram. Until your administration, in my wildest legal fantasy I could not imagine a US Attorney General seeking to justify torture or a President first stating his intent to veto an anti-torture law, and then adding a "signing statement" that he intends to ignore such law as he sees fit. I do not want these things done in my name."
"As a citizen, a patriot, a parent and grandparent, a lawyer and law teacher I am left with such a feeling of loss and helplessness. I think of myself as a good American and I ask myself what can I do when I see the face of evil? Illegal and immoral war, torture and confinement for life without trial have never been part of our Constitutional tradition ... Protests are limited to your "free speech zones", out of sight of the parade. Even speaking openly is to risk being labeled un-American, pro-terrorist or anti-troops. And I am a disciplined pacifist, so any violent act is out of the question.
"Nevertheless, to remain silent is to let you think I approve or support your actions. I do not. So, I am saddened to give up my wings and bars. They were hard won and my parents and wife were as proud as I was when I earned them over forty years ago. But I hate the torture and death you have caused more than I value their symbolism. Giving them up makes me cry for my beloved country.'
We can only hope that this soldier's courageous action will be mired millions of times over. Then, our boys might come home and the world's plunge into the abyss known as the New World Order might be halted.
A British soldier felt much the same way. However, his protest actions stem from horrific events he witnessed on the ground in Iraq.
NEWS BRIEF: "British SAS soldier refuses to fight in Iraq: Cites "illegal" tactics of US troops and the policies of coalition forces", The Age (Australia), March 13, 2006
"A BRITISH SAS soldier has refused to fight in Iraq and has left the army over the 'illegal' tactics of US troops and the policies of coalition forces.
After three months in Baghdad, Ben Griffin told his commander that he was no longer prepared to fight alongside American forces. He said he had witnessed 'dozens of illegal acts' by US troops, claiming they viewed all Iraqis as 'untermenschen' - the Nazi term for races regarded as sub-human. The decision sets a remarkable precedent, marking the first time a Special Air Service soldier has refused to go into combat and quit on moral grounds. Mr Griffin's allegations came as British Foreign Office Minister Kim Howells, visiting Basra on Saturday, admitted that Iraq was now 'a mess'."
"Mr Griffin, 28, who spent two years with the SAS, said the American military's "gung-ho and trigger-happy mentality" and tactics had completely undermined any chance of winning the hearts and minds of the Iraqi population. He said many innocent civilians were arrested in night raids and interrogated by American soldiers, imprisoned in the notorious Abu Ghraib prison or handed over to Iraqi authorities and probably tortured. Mr Griffin told SAS commanders at the regiment's base in Hereford, England, that he could not take part in a war that he regarded as illegal. He now believed that Prime Minister Tony Blair and the British Government had repeatedly lied over the war's conduct."
What is that popular saying? The only way tyrants can succeed is if good men do nothing.

VIII. Despite the disastrous result in Iraq because of President Bush's Pre-emptive Strike policy, the President had the gall to renew his failed policy.
NEWS BRIEF: "First-Strike Policy Affirmed", NewsDay, March 16, 2006
"WASHINGTON -- The need for a big new military offensive in Iraq illustrates the difficulties still facing the United States after three troubled years of fighting ... Thursday's assault against insurgent strongholds near Samarra by U.S. and Iraqi troops came as the administration issued a new report reaffirming its policy of pre-emptive strikes and directing attention to the dangers of a nuclear-armed Iran ... the administration scrambled to turn around public opinion. Polls show eroding support for the war and slippage in the traditional GOP advantage on national security. President Bush has embarked on a series of speeches defending his Iraq policy."
"In its 49-page report, "The National Security Strategy," the White House said Iran tops the list of nations threatening the United States. Some analysts suggested the report, in total, represented an attempt to change the subject from Iraq. 'It's clear they are shifting their focus somewhat in terms of depicting Iran as the next great threat to the United States', said Kurt Campbell, a former deputy assistant secretary of defense."
What is truly frightening here is that the Bush Administration is using all the failed tactics it used prior to the Iraqi invasion to justify an attack, and we all know now that those tactics were completely bogus.
Further, the rhetorical buildup depicting Iran as a very serious threat is virtually identical to the rhetorical buildup used to scare Americans about Saddam, and everyone knows now that those threat images were totally wrong.
Yet, now as the Bush Administration seems to be slipping toward a disastrous confrontation, every one of the arguments being used against Iran are the same as those used against Iraq.
Like a child who never learns from his mistakes, this President seems to be now maneuvering the nations for an attack on Iran. We say "seems to be" because we believe this exercise is more a "Rumors of War" scenario than an actual war -- for all the reasons we have heretofore enunciated.
IX. US and Iraqi forces launched the greatest air strike since the 2003 invasion. Civilians are reported killed.
NEWS BRIEF: "Iraq-US forces launch high-profile joint assault", Khaljeez News, 17 March 2006
"BAGHDAD - US and Iraqi forces on Friday enter the second day of a vast military operation aimed at rooting out rebels loyal to Al-Qaeda operative Abu Musab al-Zarqawi in a hilly area north of Baghdad. The high-profile sweep, dubbed Operation Swarmer, involves more than 1,500 Iraqi and coalition soldiers as well as 50 aircraft -- the biggest air assault operation since the 2003 invasion that toppled former dictator Saddam Hussein ... The attack coincided with the opening of Iraq's first full-term parliament since the fall of Saddam."
"In Washington, General John Abizaid, the commander of US forces in the Middle East, said that despite the violence he expects US troop reductions in Iraq to continue. 'Right now I will tell you that our general plan is not unhinged by current events', he said. US commanders had hoped to substantially reduce the 133,000-strong US force in Iraq over the year, possibly to as low as 100,000, as Iraqi security forces take control over more areas of the country."
"Popular support for the war is rapidly declining stateside. Two-thirds of Americans believe the United States is losing ground in Iraq, and less than half believe that US-led forces can leave behind a stable and democratic regime in Baghdad, according to a poll by the Pew Research Center for the People and the Press. 'As the third anniversary of the start of the war in Iraq approaches, public support for keeping US troops in Iraq has reached its lowest point and assessments of progress there have turned significantly more negative than they were just a few months ago', the Pew Center said."
"The US-led air assault intensified jitters about global supplies of crude, prompting a rise in world oil prices on Thursday. New York's main contract, light sweet crude for delivery in April, rose 1.41 dollars to close at 63.58 dollars."
Ah, yes, while driving the world toward the planned Third World War, let us keep those oil prices and profits high!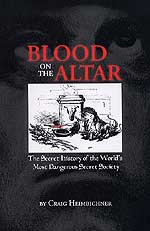 X. At a time when Conservative propaganda is cranking up anew to convince people that Saddam had hidden Weapons of Mass Destruction outside Iraq, even without the knowledge of his own generals, it is necessary to review the testimony of David Kay, President Bush's own personal weapons hunter in Iraq. Notice the dates of these news revelations.
NEWS BRIEF: "No evidence of WMD movement from Iraq", Chronicles.com News, January 17, 2005
"WASHINGTON — As the hunt for weapons of mass destruction dragged on unsuccessfully in Iraq, top Bush administration officials speculated publicly that the banned armaments may have been smuggled out of the country before the war started. Whether Saddam Hussein moved the WMD — deadly chemical, biological or radiological arms — is one of the unresolved issues that the final U.S. intelligence report on Iraq's programs is expected to address next month.
"But intelligence and congressional officials say they have not seen any information — never 'a piece', said one — indicating that WMD or significant amounts of components and equipment were transferred from Iraq to neighboring Syria, Jordan or elsewhere ... officials familiar with the search say U.S. authorities have found no evidence that former Iraqi President Saddam Hussein transferred WMD or related equipment out of Iraq. Last week, a congressional official, speaking on condition of anonymity, said suggestions that weapons or components were sent from Iraq were based on speculation stemming from uncorroborated information."
Time and time again, President Bush and his many Administration officials, have based public statements based upon "uncorroborated information". Most Americans still believe that most public pronouncements from the White House, the Pentagon, and other government agencies are the truth. Sadly, this Administration is not only the "Torture Presidency", but also the "Presidency of the Big Lie"!
Unfortunately, too many soldiers and far too many Iraqi civilians have died because of these big lies!
NEWS BRIEF: "Weapons of mass destruction do not exist in Iraq and it is "delusional" to think they will be found: David Kay, Bush's own chief weapon's inspector", BBC News, 5 June 2004
"Weapons of mass destruction do not exist in Iraq and it is 'delusional' to think they will be found, says former chief US weapons inspector David Kay. Mr Kay told BBC Radio 4's Today programme that British and American leaders should simply apologise and admit that they were wrong ... He said Saddam Hussein had intended to reconstitute his weapons programme at some point and had acted illegally."
"However, there were no actual WMD stockpiles, he said.
"In his latest comments, Mr Kay referred to the UK Prime Minister, Tony Blair, by name. 'Anyone out there holding - as I gather Prime Minister Blair has recently said - the prospect that, in fact, the Iraq Survey Group is going to unmask actual weapons of mass destruction, are really delusional', he said. 'There is nothing there. There is a programme there. There was an intention of Saddam Hussein at some point to reconstitute it ... There are not actual stockpiles of newly produced weapons of mass destruction."
Note the key sentence: "There is nothing there ... There are not actual stockpiles of newly produced weapons of mass destruction."
NEWS BRIEF: "On WMD: How do Bush, Kay assertions compare?", Chronicles.com News, OCTOBER 4, 2003
"WASHINGTON -- On the eve of war, President Bush told the nation that intelligence left no doubt Iraq had weapons of mass destruction. It was among the final assertions of an 18-month campaign by his administration to cast Iraqi President Saddam Hussein as a serious and imminent threat ... Last week, the CIA's chief weapons hunter, David Kay, told Congress: "We have not yet found stocks of weapons, but we are not yet at the point where we can say definitively either that such weapon stocks do not exist, or that they existed before the war and our only task is to find where they have gone."
"On March 17, two days before the war, Bush said, 'Intelligence gathered by this and other governments leaves no doubt that the Iraq regime continues to possess and conceal some of the most lethal weapons ever devised' ... So far Bush's prewar assertion is one of many that have not been validated by discoveries in Iraq."
The rest of this article then details the differences between Bush Administration rhetoric and the truth on the ground in Iraq which David Kay and his people were discovering. Time and space do not allow us to print all these differences in this newsletter, but we encourage you to study them, realizing that discerning people knew the truth about Bush and the non-existent WMD's for a very long time now. In the months leading up to the invasion, Cutting Edge was adamantly stating that the President had not proven his point and we might be going to war on a lie.
Not too long after the war, we posted two very insightful articles which proved that the President and the Defense Secretary willfully and deliberately lied to the American people about Iraq's supposed WMD. Their actions prove their intent to lie. Our two articles are:
NEWS1890 -- "BUSH/BLAIR JUSTIFICATION OF IRAQ INVASION: NOW PROVEN TO BE LIES, DISTORTIONS, EXAGGERATIONS!" Part 1 of 2 -- "What luck for rulers that men do not think" - Adolf Hitler
NEWS1890b -- "BUSH/BLAIR JUSTIFICATION OF IRAQ INVASION: NOW PROVEN TO BE LIES, DISTORTIONS, EXAGGERATIONS!" Part 2of 2 -- "Smoking Gun Evidence!"
---------- Articles Posted ----------
NEWS2119 -- "PROOF POSITIVE THAT THE BUSH GOVERNMENT DOES NOT HAVE OUR BEST INTERESTS AT HEART!" - In the "terrorist trial" of Zacarias Moussaoui, the presiding judge angrily suspended proceedings once he learned that Federal Government prosecutors "coached the witnesses" testifying against Moussaoui! Telling witnesses what they are to say on the stand is highly illegal, but considering this was a Death Penalty trial, the prosecutors were acting intentionally to send a possibly innocent man to his death!
Today, the government's victim may be Zacarias Moussaoui - tomorrow, the government's victim may be John Jones or Suzy Smith!
NEWS2118 -- "OVER ONE MILLION AMERICAN SOLDIERS HAVE BEEN EXPOSED TO DEADLY DEPLETED URANIUM IN IRAQ AND AFGHANISTAN!" - Over the next 15 years, the death toll of brave soldiers who have fought in Iraq and Afghanistan will approach 750,000! In the guise of "defending freedom", President Bush has doomed hundreds of thousands of soldiers, their wives and girlfriends to a slow, agonizing death by a disease spawned by Depleted Uranium (D.U.)

---------Conclusion----------------Ask, and it shall be given you." Matthew 7:7
We know of a place in England still existing, where a dole of bread is served to every passerby who chooses to ask for it. Whoever the traveller may be, he has but to knock at the door of St. Cross Hospital, and there is the dole of bread for him. Jesus Christ so loveth sinners that He has built a St. Cross Hospital, so that whenever a sinner is hungry, he has but to knock and have his wants supplied. Nay, He has done better; He has attached to this Hospital of the Cross a bath; and whenever a soul is black and filthy, it has but to go there and be washed. The fountain is always full, always efficacious. No sinner ever went into it and found that it could not wash away his stains. Sins which were scarlet and crimson have all disappeared, and the sinner has been whiter than snow. As if this were not enough, there is attached to this Hospital of the Cross a wardrobe, and a sinner making application simply as a sinner, may be clothed from head to foot; and if he wishes to be a soldier, he may not merely have a garment for ordinary wear, but armour which shall cover him from the sole of his foot to the crown of his head. If he asks for a sword, he shall have that given to him, and a shield too. Nothing that is good for him shall be denied him. He shall have spending-money so long as he lives, and he shall have an eternal heritage of glorious treasure when he enters into the joy of his Lord.

If all these things are to be had by merely knocking at mercy's door, O my soul, knock hard this morning, and ask large things of thy generous Lord. Leave not the throne of grace till all thy wants have been spread before the Lord, and until by faith thou hast a comfortable prospect that they shall be all supplied. No bashfulness need retard when Jesus invites. No unbelief should hinder when Jesus promises. No cold-heartedness should restrain when such blessings are to be obtained. (C.H. Spurgeon, "Morning and Evening Devotions - KJV")
=======================================================
May Jesus Richly Bless You,
David Bay, Director
866-909-2850 Toll Free Customer Service - Order Line
803-356-2850 Toll Free Customer Service - Order Line
803-356-2860 Fax