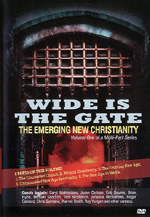 "Wide Is The Gate: The Emerging New Christianity - A Paradigm Shift"
Volume 1 DVD - 3hrs 20 minutes
Regularly $39.99, Now Only $29.99
The Roman Catholic Church is identified as the global leader of a new kind of religion, one that all faiths can join! As a new Roman Pontiff takes his seat in the "Chair of Peter", we all need to recognize the new deadly peril flowing from Catholicism.
The dangerous result of this new spirituality in the church is bringing about the rise of today's "Christianized" occultism. Through modern marketing techniques and business management skills a global agenda of faith, commerce and government is being orchestrated for churches to partner with other faiths for world peace and unity. This man made utopia will usher in the reign of Antichrist and his kingdom, preceding the coming of the True Jesus Christ and the True Kingdom of God on earth.
We are instock on "Wide Is The Gate", Volume 2 - "Emerging Christianity In The Post-Modern Church"
---------- This Week's Hot News-------
I. A retired Marine veteran stopped a brutal beating immediately when he pulled out his concealed pistol!
Once again, we see that one man with a legal gun, is more effective at the point of crisis than any policeman "on his way" can possibly be.
NEWS BRIEF: "Charlie Blackmore, Wisconsin Marine Corps Veteran, Draws Gun On Suspect In Beating (VIDEO) ", Huffington Post, 3/17/2013
"A Marine Corps veteran with a concealed carry permit stopped a suspect in a brutal beating in West Allis, Wis., on Tuesday morning when he drew his gun and called the police. Charlie Blackmore, Jr. told Wisconsin Fox affiliate WITI that he saw a man kicking a woman in the head and belly at the side of the road as he was driving to work early the morning of March 12. He pulled his car over and told the suspect to stop, but the man came towards him."
"That's when Blackmore, who served in the Marines from 2005 to 2007, decided to draw his weapon, a 9mm handgun. Blackmore told the Milwaukee Journal Sentinel that the suspect, who he estimated stood more than 6 feet tall and weighed about 220 pounds, proceeded to taunt him, reportedly saying 'Shoot me, then'."
If this physical description of the attacker is correct, he was considerably larger than Blackmore. But, since a gun is a "great equalizer", the former Marine was able to force the attacker to remain at the scene until the police arrived.
This incident only proves our point, i.e., a great deal of crime is prevented every year by law-abiding citizens who are "packing heat". Gun Control in today's debate is NOT designed to make citizens more secure, but are designed to make citizens more vulnerable to the time when only a repressive dictatorship owns and packs guns.
The Illuminati knows its history very well. They realize that they cannot impose their planned Absolute Dictatorship on America until they can disarm a substantial percentage of the public. Gun Control = People Control.
The matter is just as simple as this. Your life is at stake and the lives of your children. Adolf Hitler, Josef Stalin and Mao-tse-tung immediately murdered tens of millions of "dissidents" once they had successfully disarmed their populations. That is fact, historical fact.
This very scenario is planned for America. Doubt it not!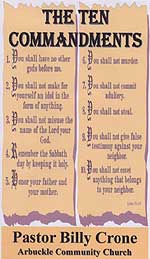 DVD
II. The State of Maryland is poised to outlaw the death penalty!
America continues to shred the Ten Commandments!
NEWS BRIEF: "Ending executions in Maryland: Capital Punishment termed 'barbaric', The Baltimore Sun, March 18, 2013
"Having won approval in both chambers of Maryland's General Assembly, a landmark bill to abolish the state's death penalty awaits only Gov. Martin O'Malley's signature before becoming law. It is a tremendous political and moral victory for Mr. O'Malley, a long-time opponent of capital punishment who campaigned for a repeal during his first term only to come up short."
What happens to the five men already convicted or murder and awaiting the death sentence?
"That leaves only one major item of unfinished business on his agenda regarding the issue: Commuting the sentences of the five men currently on Maryland's death row to life imprisonment without the possibility of parole. The governor must use the historic opportunity presented by the abolition of capital punishment in Maryland to unequivocally put an end to the last vestiges of this barbaric practice in the state's prisons."
The death penalty is "barbaric"? No wonder America has lost her moral compass. When our leaders refuse to carry out God's commandments upon individuals for their crimes, then God will ultimately carry out that penalty on the nation. This is a Biblical maxim few people know today.
Thus, since state after state is outlawing death penalty execution, at God's timing, He will carry out that execution of death for the entire nation. Doubt it not!
Remember, God is Eternal and never, ever changes (Malachi 3:6)
What does God say in the Ten Commandments regarding murder?
"You shall not commit murder." (Exodus 20:13; Parallel Bible, KJV/Amplified Bible Commentary)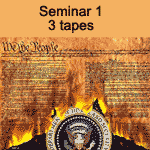 What does God warn any nation who refuses to obey His laws?
"If any nation will not hear and obey, I will utterly pluck up and destroy that nation." (Jeremiah 12:17)
Not only does God decree the death penalty for murder, He decrees the death penalty for a number of other crimes. Are you prepared to be shocked?
Crimes for which God decreed the DEATH penalty:
1) Incest. Lev. 18:6-16.

2) Sexual relations with an in-law. Lev. 18:12-16.

3) Sexual relations with a neighbor's wife. Lev. 18:20.

4) Sacrificing children in a religious ceremony. 18:21.

5) Homosexuality. Lev. 18:22; 20:13.

6) Bestiality. Lev. 18:23; 20:15-16.

7) Cursing father and mother. Exodus 20:17; Lev. 18:9.

8) Anyone who is a medium and has a familiar spirit, or is a wizard. Lev. 20:27.

9) Murder. Exodus 21:12.

10) Anyone who kidnaps another person. Exodus 20:16
Our laws do not decree the death penalty for most of these crimes! God hated each one of these sins so greatly that He decreed the death penalty for the perpetrator. Bible-believing Christians must realize the height of America's sins to God. Literally, America is at this prophetic point right now.
"Babylon the great is fallen, and is become the (resort) of (demons), and the (dwelling place) of every foul spirit, and the cage of every unclean and hateful bird.' " (Rev 18:2)
This Babylon has become thoroughly inhabited by Satan and his demons. These sins have become so pervasive that God is finally moved to physical judgment.
"For all nations have drunk of the wine and the wrath of her (passionate unchastity), and the (leaders) of the earth have committed fornication with her, and the (businessmen) of the earth (have become) rich through the abundance (excessive luxury) of her delicacies." (Rev 18:3)
This is another powerful, overflowing statement. This city/country is THE CENTRAL nation in the world at this time.
"For her crimes and transgressions--are piled up as high as heaven and God has remembered her wickedness and her crimes--and calls them up for settlement..." (Rev 18:5)
This is a statement of staggering proportions. How high is it from earth to heaven? When these sins are stacked, they literally reach from earth to heaven, according to God's accounting.
"Reward her even as she rewarded you, and double unto her double according to her works: in the cup which she hath filled, fill to her double." (Rev 18:6)
God DOUBLES The Punishment Which This Nation Is To Receive.
"How much she has glorified herself, and lived (luxuriously), so much torment and sorrow give her; for she says in her heart, `I sit a queen, and am no widow, and shall see no sorrow.'" (Rev 18:7)
Many of my business friends believe that this good life will never end. Certainly, the very rich believe it with all their heart. Americans still lead the world in the wealth of her businessmen. A Cutting Edge subscriber is a retired Wall Street executive. He told me less than a month ago that Wall Street people are beginning to catch the "prosperity fever" once again.
"Therefore, shall her plagues come in one day, death, and mourning, and famine; and she shall be utterly burned with fire: for (mighty) is the Lord God who judges her." (Rev 18:8)
At this point, carefully consider the statement of God in Jeremiah 50:25, "The LORD hath opened his armory, and hath brought forth the weapons of his indignation: for this is the work of the Lord GOD of hosts." This passage could read, "The Lord has opened His armory, and has brought forth [the nations who unknowingly] are the weapons of His indignation and wrath..."
Amazing!! God has used men and nations to accomplish His will in most instances when He delivers His wrath.
Cutting Edge has taught for 18 years that God will judge America in precisely this manner, because we are the Economic Babylon of Revelation 18! (Read full details in CE1038, entitled, "Economic Babylon of Revelation 18 May Be America")
America, because you have refused to obey God's commandments and because you have ceased holding Jesus Christ up as Savior, great and mighty is the God Who judges you.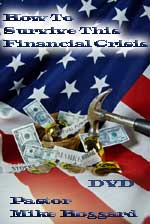 III. The Cyprus banking crisis is now behind us, thanks to the bold intervention of their Parliament.
Scenes of panicking bank customers making a run on the banks and the ATM's told the European Bankers that their trial balloon was a complete failure!
NEWS BRIEF: "The Cyprus eurozone bailout conditions are bank robbery pure and simple", The Guardian (London), 18 March 2013
"You don't need any economics to grasp what Europe and the IMF have just done to the Cypriots. Anybody can imagine how awful it would be to wake up one morning and discover that their savings have just been raided ... an immediate tax of up to 10% on savings accounts needs little explaining. Officials may euphemize it as a bail-in but everyone else will agree with yesterday's Daily Mail headline: it's a bank robbery."
When I learned of the audacity of European bankers demanding that the government of Cyprus levy an immediate 10% tax on all bank accounts, I was amazed more than I have been in years. How dare they? How dare the Illuminati descend without warning on the various banking accounts held by hard-working Cypriot citizens and just take 10%!
This action is the danger inherent in all governments. Cutting Edge has been saying for the past 22 years that government leaders do NOT have our best interests at heart. In fact, all government leaders are following a plan which is designed to create the "NOVUS ORDO SECLORUM" system which is on the bank of every American One Dollar Bill! This is a Latin equivalent to the "New World Order", the kingdom of the Biblical Antichrist.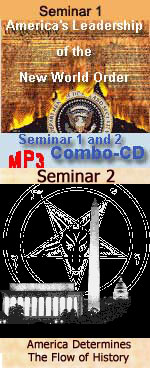 Today, too many people complacently trust the Federal Government to act in their best interests. To date, the plans of the Global Elite to produce the New World Order has devastated the world in many ways. Let us consider just a couple parts of this plan:
1) Created World Wars I and II to begin the process of bringing the Masonic Christ (Antichrist) to the world scene (Read full details in NEWS1015, "Albert Pike's Occult Vision As To How To Achieve New World Order")
2) The Elite is creating the right scenario for World War III to explode. (Read NEWS1056 and NEWS1057, entitled, "Next Arab-Israeli War -- Pike's Third World War Planned To Produce Antichrist - Part 1 of 2 and Part 2 of 2")
When I was presenting Seminar 2, "America Determines The Flow of History", I asked members of the audience to raise their hands if they were veterans of World Wars I and II, Korea, and Vietnam. As the hands shot skyward, I said, "Would you have served so enthusiastically in the war had you realized that it was deliberately created, that it was totally unnecessary"!
You could have heard a pin drop. No one ventured to argue with my premise, because once you see the truth, it is easy to comprehend it. Suddenly, their eyes were opened and they could see the global plan operating in these awful wars to begin setting the global stage for the coming Antichrist. They could see that these wars were completely unnecessary; they were started in order to carry out a demonic vision of 1870, to Masonic leader, Albert Pike.
How many people died in World Wars I and II combined? "In WW1 history experts estimates around 16.5 million and in WW2 anywhere from 50-70 million, others say 72 million. Combining both would roughly give 88.5 million people deceased from both World Wars." (Wiki Answers)
Over 58,000 men died needlessly in the Vietnam War, with civilian casualties estimated at over 2,000,000!
Gulf War II, started on the lies of President George Bush, has officially killed almost 5,000 American soldiers and 117,000 Iraqi civilians. But, many experts dispute both these figures. In fact, some experts believe that "in excess of 75,000 have died in the wars of Iraq and Afghanistan combined".
However, I believe both of these figures are underestimated.
In October, 2004, a British research group, Lancet, estimated that the death toll of civilians had reached 100,000.
NEWS BRIEF: "100,000 Iraqi civilians dead, says study", The Guardian, 24 October 2004
"About 100,000 Iraqi civilians - half of them women and children - have died in Iraq since the invasion, mostly as a result of airstrikes by coalition forces, according to the first reliable study of the death toll from Iraqi and US public health experts. "
Thus, the level of 100,000 dead civilians was reached by the end of 2004. How many more civilians have died in the seven years thereafter?
By the time the Illuminati has carried through with their plan, over one billion people will have died since the beginning of the plan, which was World War I.
If you learn nothing else from Cutting Edge, it is that government leaders cannot be trusted to tell the truth and they cannot be trusted to act with your best interests at heart. This understanding is pivotal.
Now, back to the Cypriot banking crisis. Why did European bankers attempt to boldly rob all bank accounts from Cyprus? I believe they had one major goal in mind. They wanted to find out:
Would the average citizen allow such an action? Thankfully, the answer is "NO", as people flocked to their bank and/or ATM to take out their money. This created a massive bank run, something even the Elite fear. Therefore, the Illuminati backed down.
This action was a "Trial Balloon" in the purest sense of the word.
Why did they pick on Cyprus for this trial balloon? Cyprus is tiny and really unimportant to the worldwide banking system. However, the abrupt bank run in Cyprus spread the ill effects all over the globe.
Suddenly, the average citizen realized something critically important that they never thought of beforehand: if the government of Cyprus can reach into their citizen's bank account and take out 10%, governments anywhere in the world can do the same thing.
And, when you realize that the impetus for this action came from European bankers -- not from local Cypriot leaders -- you must realize that, if the Bankers could get away with this legalized bank robbery in Cyprus, they could succeed anywhere.
This incident clearly displayed the attitudes of the Global Elite! They care nothing about you or me. We are but cannon fodder in their minds. Listen to some of their own writings:
"Those who will not use their brains are no better off than those who have no brains, and so this mindless school of jelly-fish, father, mother, son, and daughter, become useful beasts of burden or trainers of the same." [Ibid., p. 64] Earlier on this page, the common citizenry are referred to a "the common herd" and no one but environmentalists complain when mere animals are killed for steaks.
Therefore, we should not be surprised when we later read:
5). "The [people] are a flock of sheep, and we are their wolves. And you know what happens when the wolves get hold of the flock? ["Protocols of the Learned Elders of Zion", Protocol #11
6). "A woman with a newborn baby is too starry-eyed to see a wealthy man's cannon fodder or a cheap source of slave labor." [Bill Cooper, "Behold A Pale Horse", p. 63]
Now you know how your favorite politician really thinks about you. Welcome to the New World Order, the Kingdom of Antichrist.
---
NEW COUNTDOWN TO ETERNITY DVD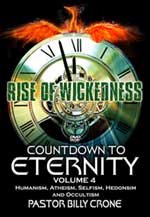 "Unprecedented / Exponential Increase In Wickedness"
by Pastor Billy Crone - 4 Hours of Teaching
Regularly $39.99, Now Only $19.99
The 'Countdown' To Eternity 5-Volume series takes a look at 10 major prophetic signs God has given to lovingly wake us up so we'd repent and be saved before it's too late. These prophetic signs are many, but there are 10 REALLY IMPORTANT ones to which we seriously need to pay attention.
'Countdown To Eternity #4' chronicles the unprecedented rise in wickedness throughout the world. The titles of these five areas of wickedness are: 1) Humanism; 2) Atheism; 3) Self-ism; 4) Hedonism; 5) Occultism
Because God is a God of Love and Compassion, He has given wicked mankind incredible numbers of 'signs' by which man can know that the world is spinning very close to the precipice of time called the 'End of the Age', and of his false christ, whom the Bible calls the 'Antichrist'.
Pastor Crone painstakingly chronicles one such 'Sign', the rise of wickedness in five critically important areas of our society and of the world.
A 2-DVD Set, 4 hours long - http://www.cuttingedge.org/detail.cfm?ID=2501
Buy All of The Previous Three DVD's - "Countdown To Eternity"
Each DVD is about 4 hours long, and is selling now for only
$19.99
---
New Bookstore DVD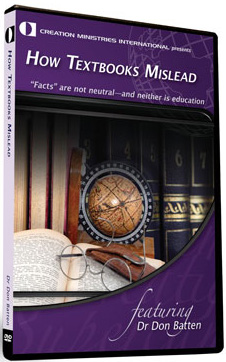 Do you know what your children learn in school? Do you have any idea how public school textbooks are cleverly and expertly written so that young impressionable minds can be twisted and contorted so your child believes in Evolution?
Dr Don Batten investigates the evolutionary teaching in a typical biology text used in senior high school. The textbook uses many deceitful, out-of-date and even fraudulent arguments to indoctrinate students in evolution (everything made itself without a Creator).
Be prepared to equip our youth with answers!
50 minutes long, only $12.95
---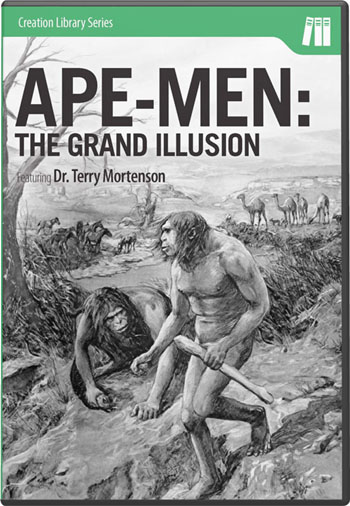 "Ape-men: The Grand Illusion"
DVD by Dr. Terry Mortenson
The consensus among secular scientists is that man evolved from an ape-like creature over a period of millions of years. But upon what is that claim based?
In this illustrated lecture presentation featuring Dr. Terry Mortenson, you will see that the so-called 'scientific evidence' does not stand up to scrutiny; further, you will understand the folly that Christian leaders are committing trying to fit ape-men into the Book of Genesis -- they are seriously mistaken.
The gospel importance of the supernatural creation of Adam and Eve is then made clear. See for yourself that the idea of ape-men is a Grand Illusion, deceiving millions and undermining both the clarity and authority of Scripture and the Gospel message itself!
Ages: 12 to adult -- http://www.cuttingedge.org/detail.cfm?ID=2493
Watch Trailer
---
More Powerful NEW Headline News Articles For Our Faithful Supporters
Your faithful support enables us to keep Cutting Edge free for everyone else. Our readers have always loved the indepth correct news analysis found in our "Headline News Analysis".
"Powerful Current Positive Proof That America's Economy Is Fascist"
Capitalism is dead and buried. It will take less than a decade to move the entire economy to a Fascist economic system. This development is a major step toward the New World Order.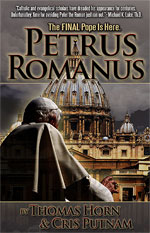 Is The Planned Moment Arriving For The Pope To Preside Over The Building of A Combination Worship Center For All Monotheistic Faiths In Jerusalem?
Israel has signed an historic agreement with the Vatican, giving the Pope a seat at King David's Tomb. Is Rome planning to soon move the throne of the Papacy to Jerusalem? Moving the Papal throne from Rome to Jerusalem would carry enormous End Times religious global implications.

President Obama's State of the Union Address - February 12, 2013 -- Utopian Socialist / Elitist Vision
America's 44th President set forth a Socialist / Elitist vision of a future America which will thrill the Liberals and infuriate the Conservatives. Get ready to be infuriated
"America Is Leading Western Powers In A Full-Scale Invasion of Africa!"
Now that the wars in Iraq and Afghanistan are winding down, the West is in full invasion mode destabilizing a major part of the "Non-Functioning Gap" region of the world. The "Pentagon's New Map Strategy" is being brilliantly followed. Have you noticed? Mass Media is either clueless as to what is occurring or they are part of a worldwide coverup.
==============================================
Support this ministry today with your subscription and get access to this article and ALL headline news articles at Cutting Edge. Your subscription will help us reach a lost world for Jesus Christ. Here is how.
If you will send in a new subscription or renew an existing one, we will give you your choice of the following gifts FREE. Subscribe Now
---
More Values On The Net
Select From 105 Titles!
$9.99 DVD's - Up to 75% Off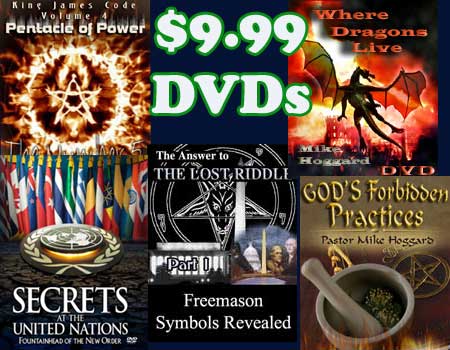 NEW TITLES $9.99 DVD Selection
A Special Creation - 2 DVD Set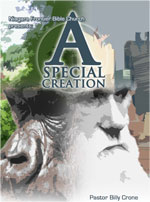 The world is growing crazy and getting more so by the minute. Crime rates have skyrocketed and moral filth is on the rise. Even though this is something we're all quite aware of, what most of us do not realize is that the cause of this destructive behavior stems from evolutionary teachings! You see, what a person believes determines how they behave. So if we teach our kids that they supposedly came from an ape, then why are we surprised when they act like apes? Therefore, A Special Creation takes a look at not only the Scriptural facts, but the hardcore facts of science, reason, and logic to dispel this lie that we evolved from the goo, to the zoo, to me and you! You will explore such lies as:
The Lie of the Ape Man Evolution
The Lie of the Horse and Whale Evolution
The Lie of Natural Selection,
The Lie of Embryology
The Lie of Mutations and Vestigial Organs
The Lie of Transitional Fossils and Punctuated Equilibrium.

A Special Creation clearly reveals that a Special God created us for a special purpose; to enjoy a special relationship with Him. But not only that, you will actually hear direct quotes from the evolutionists themselves saying that yes, we very well could have A Special Creation! After watching this series, you too will come to the same conclusion as Dr. T. N. Tahmisian who stated, "Scientists who go about teaching that evolution as a fact of life are great con-men, and the story they are telling may be the greatest hoax ever. In explaining evolution, we do not have one iota of fact" Order Now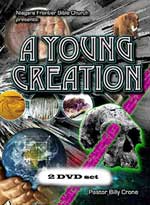 A Young Creation - DVD - 6 Session - 2 DVD Set
One of the greatest lies in education today is the lie that the Earth is millions, and perhaps billions of years old. Students in all levels of education are taught this lie
This mantra of evolutionary teaching actually calls Jesus Christ a liar, God the Father a liar, God?s Word a liar. Therefore, 'A Young Creation' exposes the falsehood of evolutionary dating methods and reveals beyond a shadow of a doubt that we really do have 'A Young Creation' just as the Bible states.
You will explore such topics as:
1) Evidence of Space
2) Evidence of Earth
3) Evidence of Logic
4) Fallacy of Carbon Dating and all other evolutionary dating methods
5) Circular Reasoning of the Geologic Column
6) Rapid Formation of Rocks, Caves, Stalagmites and Stalactites, and even Fossils.
You will also hear direct quotes from evolutionists themselves saying that yes, we very well could have A Young Creation! After watching this series, you too will come to the same conclusion as this person did who stated, ?I myself am convinced that the theory of evolution, especially to the extant to which it?s been applied, will be one of the great jokes in the history books of the future.?
http://www.cuttingedge.org/detail.cfm?ID=1693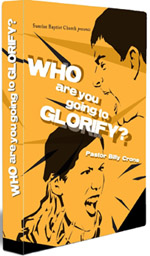 "Whom Are You Going To Glorify? How To Deal With Chronic Complainers"
by Pastor Billy Crone - 2-DVD Set
Regularly $19.99
This study, 'Whom Are You Going to Glorify' video reveals the hidden dangers of a life of constant complaining. Here you will see how Complaining Affects You, Affects Others, Affects the Gospel, and even Affects God.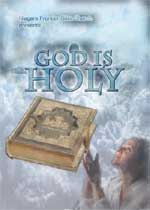 God Is Holy - DVD - 3-session DVD

Danger! Danger! The alarm has sounded! The American Church is under attack! The Body of Christ has fallen under a horrible epidemic where BELIEVERS IN GOD NO LONGER BELIEVE IN GOD!
Believe it or not, we now have Churches full of people who are living like they do not believe in God. Oh, they still say they believe in God, but half the time we act like He?s not there, betrayed by our lips and our actions. This is not only detrimental in our walk with God, but it keeps others from believing in God.
Christians are living like practical atheists because they do not know who God really is! 'God is Holy' shows us that some of the best ways to understand the Holiness of God is not to just look at a Hebrew or Greek word but to simply learn Scripture.
People of God, here are the facts. If the world is ever going to believe our message of hope, forgiveness, and love through Jesus Christ, then you and I must stop acting like practical atheists and start demonstrating by our lips and our lives that 'God Is Holy'. http://www.cuttingedge.org/detail.cfm?ID=1632
Also Visit our $4.99 Offers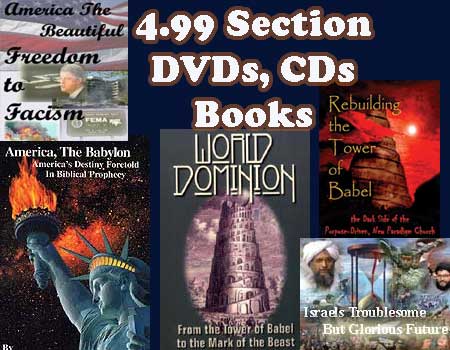 ---

---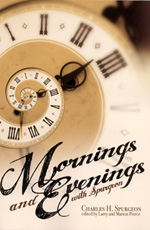 --------Concluding Inspiration ---------"My beloved." Song 2:8
This was a golden name which the ancient Church in her most joyous moments was wont to give to the Anointed of the Lord. When the time of the singing of birds was come, and the voice of the turtle was heard in her land, her love-note was sweeter than either, as she sang, "My beloved is mine and I am His: He feedeth among the lilies." Ever in her song of songs doth she call Him by that delightful name, "My beloved!" Even in the long winter, when idolatry had withered the garden of the Lord, her prophets found space to lay aside the burden of the Lord for a little season, and to say, as Esaias did, "Now will I sing to my well-beloved a song of my beloved touching His vineyard." Though the saints had never seen His face, though as yet He was not made flesh, nor had dwelt among us, nor had man beheld His glory, yet He was the consolation of Israel, the hope and joy of all the chosen, the "beloved" of all those who were upright before the Most High. We, in the summer days of the Church, are also wont to speak of Christ as the best beloved of our soul, and to feel that He is very precious, the "chiefest among ten thousand, and the altogether lovely." So true is it that the Church loves Jesus, and claims Him as her beloved, that the apostle dares to defy the whole universe to separate her from the love of Christ, and declares that neither persecutions, distress, affliction, peril, or the sword have been able to do it; nay, he joyously boasts, "In all these things we are more than conquerors through Him that loved us."
O that we knew more of Thee, Thou ever precious one!

My sole possession is Thy love;
In earth beneath, or heaven above,
I have no other store;
And though with fervent suit I pray,
And importune Thee day by day,
I ask Thee nothing more
---
Directory of all news articles
Free Radio Transcripts

Free Headline News Archives

Freemasonry

What Saith Rome

Teachings from the Catechism

Bookstore

Meet the Staff

Weather Control


May Jesus Richly Bless You,
David Bay, Director
866-909-2850 Toll Free Customer Service - Order Line
803-356-2850 Customer Service - Order Line - For Out of Country Customers
803-356-2860 Fax
Thank you for visiting and Please feel free to E-mail Cutting Edge Ministries if you have any questions about our outreach ministry.