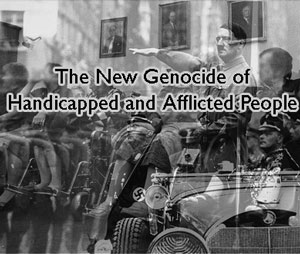 New Headline News Articles

New Health Care Law Will, Indeed, Set Up Death Panels
This law crowns the Independent Medicare Advisory Board (IMAB) as an untouchable regulatory authority wielding dictatorial powers. This law is the Worst Case Scenario for Americans who fall into one of the "Devalued" categories, Elderly, Terminally Ill, Vegetative State, or Insane, or Politically Incorrect.
President Obama's Health Care Law gives rebirth to the Nazi Biomedical Vision - the bloody Nazi World is back! http://www.cuttingedge.org/news/n2412.cfm

National Health Care Bill Contains the Skull & Bones Illuminati Signature of '322'!
This reality means that the National Health Care is simply part of the Illuminati Plan to finally bring America to dictatorial subjection President Obama is simply following the script written for him, "... a despotism of such magnificent proportions as to be at any moment and in every place in a position to wipe out any ... who oppose us by deed or word."
---
---------- This Week's Hot News --------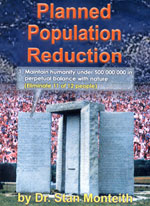 DVD
I. The House of Representatives handed President Obama his greatest victory yet by passing the National Health Care bill and sending it to the White House desk for signature Tuesday.
However, Planned Parenthood immediately slapped the President in the face by publicly stating that the Executive Order which Obama promised to Rep. Stupak to get him to change his vote was meaningless -- worthless!
NEWS BRIEF: "Planned Parenthood: Pro-Abortion Bill a Victory, Executive Order Meaningless ", Life News, by Steven Ertelt, LifeNews.com Editor, March 22, 2010
"Planned Parenthood called the pro-abortion health care bill the House approved late Sunday night a victory and applauded the financial windfall it expected to reap as a result. The abortion business also dismissed the executive order President Barack Obama promised Congressman Bart Stupak as harmless."
"Richard dismissed the executive order, which has been slammed by pro-life groups, as a "a symbolic gesture ... to anti-choice Congressman Bart Stupak (D-MI), which has diverted attention from the central goal'."
From the moment I heard that Rep. Stupak was changing his vote because Obama promised him an Executive Order forbidding foreign funds from being used for abortions, I knew that Stupak was grabbing at a straw designed to placate his voters -- even if only for a little while.
The Planned Parenthood president then explained a little more clearly.
"Despite Stupak's contention that the executive order would implement his abortion funding ban, Richards says that's not the case. 'What the president's executive order did not do is include the complete and total ban ... that Congressman Bart Stupak (D–MI) had insisted upon," Richards said. "So while we regret that this proposed Executive Order has given the imprimatur of the president to Senator Nelson's language, it is critically important to note that it does not include the Stupak abortion ban."
" 'Thanks to supporters like you, we were able to keep the Stupak abortion ban out of the final legislation and President Obama did not include the Stupak language in his Executive Order', Richards admitted."
Just like President Bill Clinton before him, President Obama is walking the fine line between making people think he is saying something when he is really not saying that at all.
Now that you can see how happy Planned Parenthood is that their income from increased abortions is now going to skyrocket, you need to stop to read our new Headline News article, above, which proves that the same Population Reduction goals of Hitler's Nazi Medical Machine are being followed by ObamaCare.

New Health Care Law Will, Indeed, Set Up Death Panels
Remember this reality: this Health Care Law is NOT about providing compassionate Health Care for every citizen; rather, this law is designed to clamp government control over every citizen from cradle to grave.
In fact, this Health Care Law is a sign that the planned Absolute Dictatorship is coming and is closer than most people would like to think!
This is the bottom line truth about why America has a massive National Health Care Law now.
II. Republicans were left in the wake of this massive Health Care battle, left to only threaten lawsuits in a vain effort to stop this Health Care juggernaut.
NEWS BRIEF: "GOP governors hold morning-after summit: "If Congress goes ahead with this financial and economic insanity, which is unconstitutional, then we'll sue", The Washington Times, March 22, 2010
"Idaho Gov. C.L. "Butch" Otter said Monday that he and other Republican governors are already meeting today -- just hours after Congress passed a $940 billion health care reform plan -- to discuss how they can repeal the legislation. 'If Congress goes ahead with this financial and economic insanity, which is unconstitutional, then we'll sue', Mr. Otter told The Washington Times' 'America's Morning News' radio show. "
"However, they cannot take action until the Senate approves the House changes to the legislation and Mr. Obama signs the bill into law, he also said. Mr. Obama is expected to sign the legislation Tuesday."
While I commend the GOP for trying to salvage something out of this fiasco, I doubt they will receive anything positive by going through the courts. After all, beginning with President Roosevelt (1933-1945), the Illuminati has systematically selected Justices based upon whether they were totally sold out to the Global Plan.
Therefore, the "deck is stacked" against this type of effort.
This next article raises the question as to whether lawsuits are even legal.
NEWS BRIEF: "Are Legal Challenges To Health Reform Credible?", by Adam Sorensen, Time Swampland Editorial, March 23, 2010
"Less than an hour after President Obama signed the health-care reform bill into law, attorneys general from 13 states filed a lawsuit challenging the bill's constitutionality ... [charging] that the sweeping overhaul infringed on the sovereignty of states ... 'The act represents an unprecedented encroachment on the liberty of individuals living in the plaintiffs' respective states, by mandating that all citizens and legal residents of the United States have qualifying health care coverage or pay a tax penalty .... The Constitution nowhere authorizes the United States to mandate, either directly or under threat of penalty, that all citizens and legal residents have qualifying healthcare coverage'."
Conservatives would applaud this effort, especially since the 13 states filing these lawsuits are going through their office of Attorney General, who are trained and experienced lawyers. But, other legal experts are not sure that this lawsuit has merit.
"Several legal scholars have already argued that these challenges are unlikely to succeed. "I don't think there are any really valid constitutional challenges to this legislation. I think Congress is acting within its constitutional powers, granted by Article I of the Constitution, in enacting this legislation," Timothy Jost, a professor at Washington and Lee University School of Law, said during an interview with CSPAN ... Jack Balkin of Yale Law School offered a rebuttal, arguing "Congress pretty clearly has the power to pass such a tax under its powers to tax and spend for the general welfare. This is an easy case for constitutionality'. Balkin adds: 'Congress also has the power to require the individual mandate under the Commerce clause ... That is because Congress can regulate economic activities that have a cumulative economic effect on interstate commerce'."
The Obama Administration seems to be not concerned.
" 'Every single major piece of legislation that's ever been passed in this country has engendered lawsuits. That's the nature of our system', senior adviser David Axelrod told Good Morning America. 'We're not concerned about these lawsuits'."
Remember, this is part of the Illuminati plan for America, designed to more tightly control citizens from cradle to grave. It is a very important component of the coming dictatorship. For this reason, I would be very surprised if the Supreme Court rules this Health Care legislation unconstitutional. Even if it does so rule, Congress would likely simply amend the offending language and reinstate the massive law.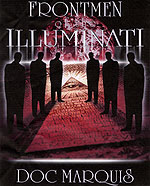 DVD
III. Very shortly after President Obama militarized the Transportation Safety Association (TSA) by appointing a retired intelligence general to run the organization, Congress passes a sweeping modernization bill.
When the time comes for an Absolute Dictatorship to be clamped down on the American people, the new dictator will have at his ready disposal the most modern and efficient transportation control system imaginable.
NEWS BRIEF: "U.S. Senate passes $34.5B aviation bill aimed at updating air-traffic-control system, safety rules", By Mike Frassinelli/The Star-Ledger, March 23, 2010
"A sweeping aviation bill passed by the U.S. Senate Monday night calls for better trained pilots for regional air carriers, an increase in the number of highly trained controllers in the tower at Newark Liberty International Airport ... The crash shined a spotlight on regional carriers such as Colgan, the company that ran the contracted flight through Continental. The co-pilot reportedly earned the professional wage of $16,000, the pilot failed three pilot exams and both aviators had little to no sleep the night before the crash. At a hearing in Washington, D.C., last month, the National Transportation Safety Board found the crash was caused by a distracted pilot who failed to recognize the drastically decelerating air speed and carried on frequent conversations with his young first officer, who talked on her cell phone just before takeoff."
"The bill, which passed, 93-0, requires that key elements of the Federal Aviation Administration's NextGen air traffic control program be in place as soon as 2014. "
Since every dictatorship demands that the central government tightly control the physical movements of its citizens, we should expect that, in the period of time leading up to the beginning of World War III and the nearly simultaneous imposition of an Absolute Dictatorship, the government would move to legally give the TSA the authority it needs and the high technology it requires if all citizens are to be under constant surveillance and their physical movements controlled.
Now that the head of TSA is a retired intelligence general, the TSA is now getting the high technology it needs to completely carry out its mission in support of the greatest dictatorship in human history.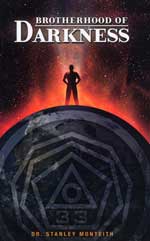 IV. Now that Conservative icon, Rush Limbaugh, has stated that he would consider moving to a foreign country is ObamaCare passed, one editor has five such countries in mind.
NEWS BRIEF: "Five countries Limbaugh should consider: A world of possibilities awaits those fleeing Obamacare ", MarketWatch, March 22, 2010
"Radio commentator Rush Limbaugh's declaration a couple of weeks ago that he'd leave the United States if Obamacare is implemented apparently will be tested ... Limbaugh said he'd probably move to Costa Rica within a few years if Obamacare began to be implemented."
"It's a good choice. The Latin American country somehow manages to avoid the civil wars, drug lords, military dictatorships, and generalized poverty that bedevil so many of its neighbors. And it's close enough to the U.S. for Limbaugh to remain in easy communication."
However, there are five other possibilities which this editor believes Rush should consider:
"Hong Kong has habitually led the league tables for freest economy over the years, and continued to do so in the recently released rankings."
"Singapore logged in at second. Given the pollution problems in Hong Kong, however, Singapore is probably a better possibility."
"The leader list also includes Australia, New Zealand and Ireland. There's some likelihood that Limbaugh would find compatible friends in Australia, given its frontier attitudes and wide open spaces."
"Ireland holds promise. Although it's been associated of late with Sen. Christopher Dodd and his sweetheart vacation home deal, it's also the ancestral home of Ronald Reagan."
"Switzerland logs in as the sixth freest economy, but political bombast just doesn't work in quaint European mountain towns, other than Davos."
"While Canada beats out the U.S. for seventh position, it has neither the political nor physical climate appropriate for Limbaugh. And it obviously has well-documented issues with its own national healthcare."
"Mauritius, a tiny island state east of Madagascar in Indian Ocean where 1.3 million people live in tropical splendor, mostly free of corruption. Rush could be happy and healthy there."
But, of course, that kind of political atmosphere free of contention and strife probably would not work well for Rush Limbaugh!
But, the reality is that the American healthcare system is currently working very well for rich people like Limbaugh. Once this current system degrades the quality of healthcare at the top, Rush will have to hope that he can live out his life free of medical complications, because America has the only healthcare system which really provides excellent care.
Why did the Illuminati want to change it so badly?
Because the ultimate goal of ObamaCare is government control over all its citizens, not to compassionately deliver affordable healthcare to all. As we transition to a dictatorship, the government must control all its citizens at every point in their life and death.
Government Control is the major objective of ObamaCare.