The Plan of the Great White Brotherhood continues!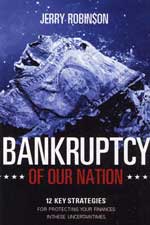 II. The U.S. stock market reacted very positively to the Treasury action to buy $1 trillion of bad bank loans!
President Obama declared that "we will recover"!
NEWS BRIEF: "Obama Rally Reaches 22% in Recovery". By Eric Martin, Bloomberg Financial News, March 24, 2009
"The Standard & Poor's 500 Index took seven weeks to fall 20 percent and give President Barack Obama a bear market. To reach a bull market, it needed 10 days. U.S. stocks staged their biggest rally in five months yesterday, led by an 18 percent surge in financial companies, on speculation the administration's plan to rid banks of toxic assets will revive the economy. The gain pushed the S&P 500's increase since sinking to a 12-year low on March 9 to 22 percent, the fastest two-week advance since 1938."
Investors are finally greeting a plan from the White House with some degree of enthusiasm.
"Growing confidence in Treasury Secretary Timothy Geithner's program to unfreeze credit markets boosted equities ... 'Obama and company started paying attention to the stock market', said Jack Ablin, chief investment officer at Chicago- based Harris Private Bank, which oversees $60 billion. 'They knew they had one shot at this, they took a big swing and I think they hit the ball out of the park'."
In other words, this financial analyst believes that President Obama hit a home run with the new $1 trillion Treasury Plan. After over a year of increasing "gloom and doom" news, it is refreshing to hear that this most recent stock market advance is "the fastest two-week advance since 1938."
Stocks that moved the highest were the stocks which were the most damaged in the past year.
"Banks, computer makers and retailers led yesterday's gain, which erased 2009 losses for Dow Jones Industrial Average ... All 24 industries and 493 of 500 stocks in S&P's benchmark gauge for U.S. shares climbed."
"Barton Biggs, who runs New York-based hedge fund Traxis Partners LP, said the S&P 500 may climb as much as 50 percent from the March 9 low, helped by cheap valuations among technology stocks. Banks will continue to suffer from 'volatility and uncertainty', he said."
Even though the stock market gave back 2% of these gains yesterday, analysts believe the overall trend will be higher.
NEWS BRIEF: "S&P 500 'Breadth' Suggests Rally Will Continue", By Elizabeth Stanton, Bloomberg Financial News, March 24, 2009
"The Standard & Poor's 500 Index's 10-day rally since March 9 signaled more gains ahead, as rising stocks exceeded falling ones to a degree seen only seven other times since 1930, Bespoke Investment Group said. Advancing stocks outnumbered decliners by an average of 36 percent of the number of equities listed on the New York Stock Exchange ... 2,865 stocks listed on the exchange rose while 263 fell, for "net breadth ratio" of almost 82 percent, as the S&P 500 rose 7.1 percent to a one- month high."
This advance is truly a broad one, indicating that investors across the board are encouraged by what they are seeing in the financial sector. Remember, investor and consumer confidence are the twin propellers which power this economy through the waters. If investor confidence returns, so will consumer confidence, and that will spur the economy back to health.
UPDATE
Wall Street is currently riding high, and the rise is based upon better-than-anticipated economic news!
NEWS BRIEF: "Wall Street Rises on Better Than Expected Data", Yahoo News, Financial Section, March 25, 2009
"NEW YORK (AP) -- Investors returned to Wall Street Wednesday after getting fresh signs that their doomsday forecast for the economy might have been overdone."
Can you imagine this admission? That the "doomsday forecast for the economy might have been overdone."? Why this sounds like Cutting Edge for the past three months!
"The government reported that February brought increases in demand for big-ticket manufactured goods and higher sales of new homes. Both readings came in better than expected ... many traders are relieved simply to see even modest signs that the economy is halting its slide."
" '"Relative to expectations, this is fantastic news' ... In midday trading, the Dow rose 173.31, or 2.3 percent, to 7,833.28. The Dow fell nearly 116 points on Tuesday and surged almost 500 on Monday ... Broader stock indicators also rose ... More than six stocks rose for every one that fell on the New York Stock Exchange, where volume came to 600.5 million shares."
Now that the economic rescue plan has been issued and put into place, it is now Obama's plan, which means that Mass Media has to change its tune! Suddenly, the Establishment needs to produce tangible positive results and the Media has to go out of its way to create stories that infuse hope rather than dispair.
President Obama must look like a hero, so the plan he put into effect is the one which the Illuminati believed from the beginning would pull the economy out of the deliberately created muck and back into some semblance of prosperity.
Obama also has a lot of events on his platter, such as the creation of a Palestinian State and the North American Union. He needs to be thought of as a hero if he is going to be able to pull these planned events off.
Therefore, has the time arrived for a steady diet of good news? Only time will tell, but I believe so.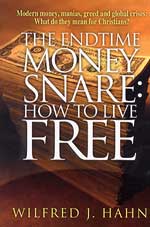 III. Treasury Secretary Geithner wastes no time declaring his intent to use the current crisis as leverage to give the government far more powerful regulatory control.
NEWS BRIEF: "Geithner Asks Congress for Broad Power to Seize Firms", The Washington Post, March 24, 2009
"Treasury Secretary Timothy F. Geithner today told Congress the administration will seek unprecedented power to seize non-bank financial companies whose collapse could jeopardize the economy, a move Geithner said would have allowed the government to bail out insurance giant American International Group at a far lower cost to taxpayers. The government at present has the authority to seize only banks.
As we have stated many times before, the Illuminati will stage a severe crisis in order to persuade a panicked people to allow -- yea, demand -- the changes which the Elite wanted in the first place. In this case, the desired change was historically unprecedented, as their plan was to overthrow Capitalism and replace it with Fascism. To accomplish this goal, an unprecedented crisis was deliberately created, driving the economy right to the brink of disaster.
But, now that the changeover to this new, regulatory economy is successfully underway, it is time for government officials to demand even more sweeping changes.
"Allowing the Treasury Department to take over a broader range of companies, such as large insurers, investment firms and hedge funds, would mark a significant shift from the existing model of financial regulation, which relies on independent agencies that are shielded from the political process. The Treasury secretary, a member of the president's Cabinet, would exercise the new powers in consultation with the White House, the Federal Reserve and other regulators."
Once this type of regulatory control is officially gained, the government will find it easier to gain similar controls over other types of businesses within the economy, like the automakers and retailers. The switch over to the heavily-regulated Fascist Economy will then pick up speed until the entire economy is under the control of the government.
But, companies will still officially be owned by private parties and the inventory and capital investment decision making process will continue to be held in private hands. This difference between a Socialist and a Fascist economy is huge and it is the reason a Fascist system works while a Socialist system fails. Tens of thousands of buying and investment decisions need to be made every single month, and cannot be made efficiently by nameless government bureaucrats.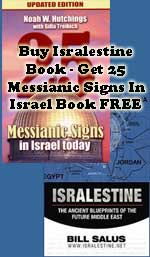 IV. Israel now has a new Prime Minister, Benjamin Netanyahu - as Cutting Edge predicted months ago.
NEWS BRIEF: "Labour Party votes to back Netanyahu coalition", BBC News, 24 March 2009
"Israel's centre-left Labour party has narrowly voted to join a coalition government led by Benjamin Netanyahu of the right-wing Likud. Labour leader Ehud Barak earlier reached a provisional deal with Mr Netanyahu amid divisions within his party over the coalition proposal."
Ever since the September election, both Netanyahu and Kadima's Livni have spoken of the need to build a broad coalition which can make difficult choices without splintering apart.
This coalition certainly is a broad one, a grouping which supposedly represents the electorate all across the political spectrum. Consider:
* Netanyahu's Likud Party is popularly considered Center to Right Wing
* Barak's Labor Party is considered Center to Left Wing
Therefore, a broad coalition is now forming with Netanyahu as Prime Minister and Ehud Barak as the Defense Minister. This coalition should be stable enough to enable Israel to follow the Illuminati Road Map Plan of carving a Palestinian State out from Biblical Israel.
If you are one of those people who believe Netanyahu will prevent a Palestinian State, please listen to the new Prime Minister himself.
NEWS BRIEF: "Netanyahu says his gov't will push for peace with Palestinians", Jerusalem Post, March 25, 2009
"A day after securing Labor as a coalition partner, Prime Minister-designate Binyamin Netanyahu on Wednesday promised to resume peace talks with the Palestinians after he takes office, saying his government will be a 'partner for peace' ... Netanyahu said that peace is a 'common and enduring goal for all Israelis and Israeli governments, mine included. This means I will negotiate with the Palestinian Authority for peace'."
" 'I think that the Palestinians should understand that they have in our government a partner for peace, for security, for the rapid development of the Palestinian economy', he added."
The Palestinian government led by Masonic President Abbas welcomed these remarks, but cautioned that they would be watching Netanyahu's actions very carefully.
President Obama then stated that his most important goal for the Middle East is to establish the Palestinian State. Listen:
NEWS BRIEF: "Obama, Media Push PA State as Foreign Policy Priority", by Tzvi Ben Gedalyahu, Israel National News, March 25, 2009
"U.S. President Barack Obama focused primarily on the state of the economy Tuesday evening in a televised news conference except for a single foreign policy issue: the establishment of a Palestinian Authority state within Israel's current borders ... In response to a question from one of 13 reporters, President Obama said that he will not settle for the "status quo" in advancing the Arab cause but that patience is needed."
" 'What we do know is this: that the status quo is unsustainable, that it is critical for us to advance a two-state solution where Israelis and Palestinians can live side by side in their own states with peace and security'."
I find it highly interesting that Obama invoked the Biblical "peace and safety (security)" mantra (1 Thess 5:1-3). This fact means that the End of the Age is clearly hurtling toward us and these are the very events which shall get us there.
Palestinian President Abbas then laid one stipulation upon Netanyahu, with which the new Prime Minister instantly complied.
"He (Abbas) insisted that Netanyahu, who previously has refused to state that he accepts a 'two-state solution', must openly declare his support for a new PA state."
Of course, this open declaration is exactly what Prime Minister Netanyahu did, as we report above; he openly declared his support of the "two-state solution". As we have noted before, Netanyahu regularly bent his policy to the Illuminati Plan when he was PM before (1996-1999). On several occasions, Henry Kissinger flew in to Tel Aviv to meet with Netanyahu, after which Israeli policy changed to reflect the plan of the Elite.
Cutting Edge has consistently taken the position since the September election that only a "Conservative" Prime Minister could actually create a Palestinian State, because only a PM with strongly perceived Conservative credentials would silence enough opposition on the Right Wing that a controversial Palestinian State could finally be established.
Finally, "Conservative" Netanyahu has been elevated to the office of Prime Minister, and he has by his side "Liberal" Barak from the Labor Party. Barak has been a consistent supporter of the "two-state solution", so the broadest coalition government possible on this issue has just been established.
Perhaps Henry Kissinger was right when he stated that President Obama was "primed" to make the changes necessary to produce the New World Order. (NEWS2336)
UPDATE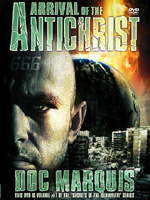 V. An online DVD documentary is preparing people for the arrival of Antichrist!
Conditioning designed to discredit Jesus on the one hand while building up expectations of a global messiah on the other hand have been boosted by this horrific video -- 100 million people have viewed it on Google and YouTube and other Internet sites.
NEWS BRIEF: "Warning: 'Antichrist' movie tricking Christians", By Joe Kovacs, World Net Daily, March 25, 2009
"An online movie documenting the close ties between ancient pagan religions and today's Christianity is 'antichrist' in nature, destroying the faith of believers by combining some astonishing truth with plenty of error ... Richard Rives, author of "Time is the Ally of Deceit" and "Too Long in the Sun," is sounding the alarm about 'Zeitgeist', a 2007 documentary written and narrated by Peter Joseph, a freelance film editor, composer and producer in New York City."
How widespread is the viewship on this "Antichrist" film?
"Literally meaning 'spirit of the time', 'Zeitgeist' was released on DVD and the Internet, and Joseph claims it has been viewed more than 50 million times on Google Video, and more than 100 million times when other formats and public screenings are taken into account."
What specifically are the rank heresies which this documentary teaches?
1) "It concludes Jesus of Nazareth is merely a fictional character, a combination of many fabled solar messiahs."
2) Builds pagan gods into a virgin born, crucified and resurrected Messiah, thus protraying that Jesus' crucifixtion and resurrection are no big deal.