WEEKLY UPDATES FROM Cutting Edge Ministries, www.cuttingedge.org
3/27/2004      Over 1,200 Articles Posted! Nearly 80,000 People Downloading A Salvation Page Per Year! (Isa 55:11)
---
---------- Inspiration For the Week-------- ""The Son of man." John 3:13
How constantly our Master used the title, the "Son of man!" If He had chosen, He might always have spoken of Himself as the Son of God, the Everlasting Father, the Wonderful, the Counsellor, the Prince of Peace; but behold the lowliness of Jesus! He prefers to call Himself the Son of man. Let us learn a lesson of humility from our Saviour; let us never court great titles nor proud degrees. There is here, however, a far sweeter thought. Jesus loved manhood so much, that He delighted to honour it; and since it is a high honour, and indeed, the greatest dignity of manhood, that Jesus is the Son of man, He is wont to display this name, that He may as it were hang royal stars upon the breast of manhood, and show forth the love of God to Abraham's seed. Son of man--whenever He said that word, He shed a halo round the head of Adam's children. Yet there is perhaps a more precious thought still. Jesus Christ called Himself the Son of man to express His oneness and sympathy with His people. He thus reminds us that He is the one whom we may approach without fear. As a man, we may take to Him all our griefs and troubles, for He knows them by experience; in that He Himself hath suffered as the "Son of man," He is able to succor and comfort us. All hail, Thou blessed Jesus! inasmuch as Thou art evermore using the sweet name which acknowledges that Thou art a brother and a near kinsman, it is to us a dear token of Thy grace, Thy humility, Thy love.
"Oh see how Jesus trusts Himself
Unto our childish love,
As though by His free ways with us
Our earnestness to prove!
His sacred name a common word
On earth He loves to hear;
There is no majesty in Him
Which love may not come near." [C.H. Spurgeon, "Morning and Evening Devotions", A.W. Tozer CDROM Library]
---------- Resource Update ----------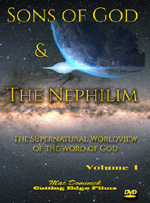 * The Nephilim Walk Among us Again - End Time Deception -- DVD -- With FREE audio tape, explained below.
Are they back? Jesus warned in Matthew 24 that "For as the days of Noe were, so shall also the coming of the son of man be". This video features Cutting Edge staff teacher and lecturer, Mac Dominick, who takes us through a Biblical study of Genesis chapter 6 and other books of the Bible to explain just what was happening in the days of Noah and how Angels married Human women and had Children by them, known as Nephilim. This Cutting Edge video will take you through the Bible and show why we believe that this has now happened again. Watch and learn why the Nephilim are back! What are demons, aliens and UFOs and what do they have to do with the days of Noah and the Nephilim spoken of in Genesis that were on the "Earth in those days and thereafter"?
The time is now "thereafter"!
May not play in some older DVD players. -- http://www.cuttingedge.org/detail.cfm?ID=709

Also available in VHS Video -- http://www.cuttingedge.org/detail.cfm?ID=613

PLEASE NOTE: For this week, when you order either the DVD or the Video, we shall include a FREE audio tape entitled, "Antichrist, Aliens, UFO's", CER1124. Offer good through Thursday, April 1.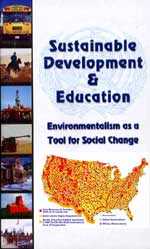 * U.N. Sustainable Development Now Permeates Education: Extreme Environmentalism Is The Tool For Social Change - Video - In NEWS1368, we detailed the plan to force Americans off 50% of the entire land mass, into "Sustainable" farming communities; at the time, many people felt we were being alarmist. Now, Dr. Coffman details how this plan is being slowly, gradually implemented, at the same time the U.N. is starting to act more and more like a real government!

http://www.cuttingedge.org/detail.cfm?ID=707
Education is the key to implementation. In 2003 UNESCO launched a determined drive to force socialist, Illuminist educational principles into the curricula of every nation in the world. This plan, called Agenda 21, strives to control every aspect of human behavior and actions so that humans will "learn" to live "sustainably" within the limited resources of Mother Earth, according to the New Age religion, pantheism. The type of government planned to control this society will be one of the most repressive in world history.

Private Property is targeted for extinction, even though economists know that only economies protecting Private Property rights are able to generate personal and national wealth. In the guise of promising to liberate the poor, this plan will do just the opposite.
This world nightmare is rolling down the tracks, seemingly unstoppable.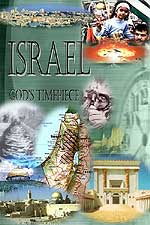 * Israel: God's Timepiece -- Will Arab, Israeli Conflict Begin WWIII? -- DVD -- Last week, Israel brutally assassinated one of their arch enemies, handing anti-Semitic propagandists a wonderful tool by which they can spread the poison of hatred against all Jews around the world. Israeli Apache helicopters popped up over the horizon to fire three laser-guided missiles at Hamas founder and clerical leader, Yassin. By the time smoke cleared, the only thing left of Yassin's body was a mass of bloody pulp in and around a mangled wheelchair. Yassin was a quadriplegic and blind in one eye. The contrast between the brutality of the missile overkill versus the image of a frail, wheelchair-bound, elderly man was almost too much to bear. Anti-Semites are going to have a field day.
As the world trembles on the brink of all-out Regional War, people are asking, "Will Arab – Israeli Conflict Start World War III?" Two full hours of instruction on current events in Israel will sound like your daily newspaper! This seminar examines the Arab-Israeli conflict, from Old Testament times to our Modern Times. Starts with the God's scattering of the Jews – The Diaspora -- to the founding of Israel in 1948, and finally to the current conflict. The Palestinian issue is thoroughly dealt with, not only in terms of the current struggle, but God's severe plans for them.
Remember, while the current Israeli government is totally Illuminist, these leaders plus two-thirds of Jewry today are going to be killed by Antichrist [Zechariah 13:8]; but, God will intervene to protect His one-third remnant [Zechariah 13:9], who will "look upon Me Whom they have pierced" [Zechariah 12:10b] when Jesus returns. This one-third remnant will be the ones who will go into the 1,000-year reign of Jesus Christ. This is the true Israel.
Be patient and prayerful for God's Will to be accomplished in Israel and the entire world exactly as His prophecy dictates. - http://www.cuttingedge.org/detail.cfm?ID=706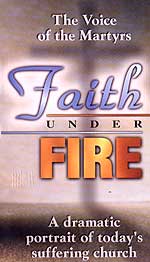 * Faith Under Fire: Pictorial Record of Current Christian Persecution Throughout The World -- Video -- Written by Voice of the Martyrs, this book is invaluable for you to understand the true picture today of Christian persecution. Christians are being persecuted a rates not seen in many, many years. "The blood of the martyrs has always been the seed of the church" is the proven old saying, and that is certainly the way it is in this age. You will visit China to see firsthand the current policy of "strike-hard". You will visit Muslim lands to see how one young man experienced a "Damascus Road" conversion that turned him from militant persecutor to zealous Christian. You will visit other foreign lands to see how Christians are sustaining their faith in the face of persecution. Is your faith this strong? Would your church survive an onslaught as portrayed in this video? Voice of the Martyrs has produced a very compelling video! - http://www.cuttingedge.org/detail.cfm?ID=708

* Abandoned To God - Life Story of World's Most Beloved Author -- Enrich your personal life by meeting the essential Oswald Chambers, much-loved author of the enduring and best-selling devotional book, "My Utmost For His Highest". This popular, thought-provoking chaplain has shown the way to a deeper, more satisfying walk with our Lord Jesus to countless millions. At a time of such great spiritual apostasy, we need the "Old Paths" represented by men such as Oswald Chambers.
Chambers was the son of a Scottish Baptist pastor and was converted under the ministry of Charles H. Spurgeon. 336 pages - http://www.cuttingedge.org/detail.cfm?ID=702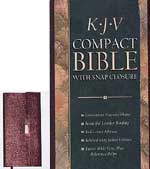 * KJV Compact Slimline Bible - Burgundy Leather - Only $19.99! - This elegant new Bible combines many useful features in a convenient compact binding - only three and a quarter inches wide by six and five-eighths inches tall. Helpful chapter headings throughout the entire Bible. Added features include an informative reference section with an overview of the entire Bible, book-by-book summaries, lists of key characters and events, encouraging passages for times of spiritual need. With more than 1,100 pages bound in leather, this KJV Compact Bible is a tremendous value at only $19.97 - http://www.cuttingedge.org/detail.cfm?ID=697

---------- This Weeks Hot News ----------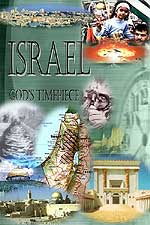 I. Israel boldly and brutally assassinated Yassin, the founder and current leader of the Hamas terrorist group, on Monday 3/22/2004. This event not only exhibited an occult signature, it showed once again that the Illuminati is creating world events according to a firm, definite time table. While we need to examine these two points in detail, let us review the news story first.
NEWS BRIEF: "Hamas Founder Killed in Israeli Strike", Fox News, Monday, March 22, 2004
"GAZA CITY, Gaza Strip — Palestinian militant groups are vowing revenge after Hamas spiritual leader and founder Sheik Ahmed Yassin was killed in an Israeli airstrike early Monday ... Israeli helicopters fired three missiles as Yassin, his bodyguards and dozens of others left a mosque in Gaza City at daybreak Monday. Yassin, a quadriplegic who uses a wheelchair, and seven others were killed, including several bodyguards."
Another news source pinpointed the exact date and time of the attack also.
NEWS BRIEF: "Yassin's Killing Opens New Chapter in Israeli-Palestinian War", DEBKAfile, 22 March 2004
"Israeli prime minister Ariel Sharon has fired the Israel-Palestinian war up to a new plane. The targeted assassination of Hamas founder, leader and moving spirit, Sheikh Ahmed Yassin, Monday, March 22 ..."
Note the date of this assassination; it was Monday, March 22, 2004. Keep this date firmly in mind.
When Israel used three laser-guided missiles to assassinate a quadriplegic, partially blind, elderly Muslim cleric, she handed enemy propagandists a tremendously rich treasure trove of material to be used to inflame the masses against Israel. Is this assassination destined to be equivalent to the assassination of the Austrian Archduke Franz Ferdinand which ignited World War I?
Indeed, this is the fear of many observers, for this frail-looking, wheelchair-bound, elderly old man was much beloved by the Palestinians. People's passions run far deeper and hotter on a religious issue; therefore, this brutal assassination of a seemingly helpless religious (holy) man will stir the fires of hatred far deeper and hotter than an assassination of a secular leader -- like Arafat -- would have caused. If Israel wanted to start the process toward an all-out war, she killed exactly the right man!
However, if Israel wanted to strike a death blow to Palestinian terrorism, they did NOT kill the right man; that man is Yassir Arafat. As we detailed in NEWS1904, Arafat is the terrorist leader with the most blood on his hands. He has instigated far more acts of terror than Yassin ever could possibly have created, and his death toll of Jews is at least twice that of Yassin. Therefore, why did Israel single out Yassin for murder and leave Arafat unscathed?
Most enlightening, though, was the fact that this assassination carried a very distinct numeric "occult signature" of "11", which means that this killing was carried out at the behest of the Illuminati and that Yassin's death will aid in the coming of Antichrist. Please think seriously and at length on this understanding, for only then will you be able to comprehend the events in Israel, and around the world as they unfold. Finally, as we demonstrate in NEWS1904, referenced below, the fact that this killing was carried out according to numeric timing means that the Illuminati is proceeding according to a timetable. Events are not just occurring randomly and they will not keep on occurring randomly; they are occurring according to a timetable and will result in the goal of which the Bible speaks: the coming of Antichrist. We cannot know how long a period the world has before the planned World War III occurs, but of this you may be assured: the process is not open-ended. A firm goal is in sight and a firm timetable is being followed.
We cover this complicated situation thoroughly in NEWS1904, and encourage you to read it. Once you understand the facts we present, you will never look at the news of Israel the same way again.
Now, let us examine some of the effects of this assassination.
Rhetorical war threatens Hamas, Israel and the United States
NEWS BRIEF: "Who's next? IDF on the warpath for terror chiefs', By Jerusalem Newswire Editorial Staff, March 23, 2004
"Jerusalem (jnewswire.com) - Israel has apparently decided to weather the storm of international opprobrium over its assassination of Hamas founder and leader Ahmed Yassin, and continue its efforts to kill off all the leaders of the terror group if it can. Not only top Hamas terrorists like Abdel Aziz Rantisi and Ismail Hanieh are in the cross hairs. Palestinian Authority chairman Yasser Arafat and Hizballah leader Hassan Nasrallah are believed to be among those quivering in anticipation of an IAF air-to-surface missile coming in out of the blue. But while Israel's cabinet has decided to demolish Hamas' upper structure, and despite the recent intelligence assessment identifying Fatah's militias as the greatest terror threat to Israelis, there is no indication the PLO leader will be hit at this time."
As we postulate in NEWS1904, Arafat is likely to not be killed, as he was chosen by the Illuminati nearly 30 years ago and has been carefully preserved by his handlers at every step of the way. We believe it likely that Yassin was assassinated because he was getting perilously close to unseating Arafat as the supreme leader of the PLO. In fact, Palestinians are now so angry at Israel, they are putting aside their unhappiness with Arafat, thus solidifying his position as supreme leader.
NEWS BRIEF: "Hamas chief's killing may unify militants: It has brought rival groups closer together and hardened their resolve to wreak havoc in Israel", By John R. Bradley, Asia Times, March 24, 2004.
"THE assassination of Sheikh Ahmed Yassin cut off the head of Hamas but may have created a bigger, more dangerous enemy for Israel by uniting Palestinian opponents now bent on waging a campaign of all-out war and terror. An unprecedented round of anti-Israel violence now seems inevitable; it will take a high toll on Israeli civilians and sow the seeds of chaos ... 'Various Palestinian militias, while under separate command, now feel they share a similar agenda - one that will bring mayhem to Israeli society.' The signs of a new unity among the traditionally splintered armed Palestinian factions were already in evidence at Sheikh Yassin's funeral."
It seems likely that the goal of preserving Arafat's position through Yassin's killing is working very well.
Hamas was quick to respond to this extreme rhetoric coming from the Israeli Defense Force, as we noted above.
NEWS BRIEF: "Hamas' new head calls for all-out war on Israel", Asia Times, March 25, 2004
"GAZA CITY - The new leader of Hamas has vowed bloody revenge on Israel, even as Israel threatened to wipe out the entire leadership of the Palestinian militant group. Israelis 'will know no security', declared Mr Abdel Aziz al-Rantissi as he announced to a crowd in Gaza on Tuesday that he had been chosen as Hamas' new Gaza chief. 'The door is open for you to strike all places, all the time and using all means,' he said, urging the crowd to avenge the death of Sheikh Ahmed Yassin, the elderly Hamas founder hit by a targeted Israeli missile on Monday. His call was met with cries from the tens of thousands of Palestinians, gathered at a stadium here, volunteering to be martyred for the cause."
NEWS BRIEF: "Hamas 'may target Sharon to avenge Yassin' ", smh.com, March 25, 2004
"Palestinian militant group Hamas said it had the right to target Prime Minister Ariel Sharon to avenge Israel's killing of its leader but reassured the United States it was not in the firing line ... Amplifying the mood of spiraling conflict, Abdel-Aziz al-Rantissi, the Islamic group's hardline replacement for Yassin in Gaza, urged attacks on Israelis everywhere - a call Hamas officials later said was limited to Israel and the Palestinian territories ... Exiled Hamas leader Khaled Meshaal was quoted as telling pan-Arab al-Hayat daily in Damascus that Hamas now had the right to "hunt down the big Zionist heads" including Sharon ... Al Aqsa Martyrs Brigades, an armed faction of Palestinian President Yasser Arafat's Fatah movement, also said Israeli leaders would not be immune. 'Wherever you find a Zionist kill him without hesitation,' a masked al Aqsa leader, identifying himself as Abu Qusai, told Reuters, repeating an order issued to the group's members."
The mood in Israel on both sides was, indeed, a situation threatening to spiral out of control. The mood was so terrible that one more major event might just send the entire nation -- and possibly the entire Middle East -- into all-out war. One of the most ominous threats right now was a possible collapse of the Temple Mount. Even though Arafat's men have been digging underneath the entire Dome of the Rock area in an unsupervised manner for at least 4 years now, the resulting structural weakening that is now growing greater by the day will be blamed on Israel. If the Dome of the Rock collapses during this tumultuous atmosphere, the Scripture foretold of Jerusalem will become reality:
"Behold, I will make Jerusalem a cup of trembling unto all the people round about, when they shall be in the siege both against Judah and against Jerusalem. And in that day will I make Jerusalem a burdensome stone for all people: all that burden themselves with it shall be cut in pieces, though all the people of the earth be gathered together against it." [Zech 12:2-3]
The day is rapidly approaching when 1.4 billion Muslims from nations all across the globe will become so enraged against Israel that Jerusalem will become a "cup of trembling", causing the capital city to be attacked again and again in wave after wave of attacks by Muslim armies. Not only is this the scenario toward which events are rushing, the Illuminati has plans to push matters along, if necessary. In late September, 2000, we posted an article warning that Arafat may be planning to demolish his own holy places in order to foment this kind of global hatred [NEWS1404].

United Nations Condemns Israel
NEWS BRIEF: "Shalom explains Yassin's killing to Annan", By Melissa Radler, New York, The Jerusalem Post, March 25, 2004.
"In a meeting with United Nations Secretary-General Kofi Annan, Foreign Minister Silvan Shalom explained Israel's decision to kill Hamas leader Sheikh Ahmed Yassin, and he called on the world body to convene a special session on fighting terror. Yassin, whose death was strongly condemned by Annan earlier this week, may not have carried out terrorist attacks, but 'he instructed those suicide bombers. He was the godfather of the suicide bombers', Shalom told Annan during their Wednesday meeting in New York. Shalom told Annan that Israel should not be the one standing accused in the Security Council for killing Yassin, but rather that the Security Council should be holding accountable terrorist leaders such as Yassin, who are 'destroying all hope for an agreement' between the two sides."
Annan's direct response was not noted in this article. However, as we shall see in a few moments, the United Nations as a whole voted to condemn Israel while not even mentioning Palestinian terror, nor the innocent Jewish lives snuffed out. However, this Jerusalem Post article does mention one very important matter: the U.N. stands ready to send international troops to Gaza. Listen:
"In the meeting, Annan hinted to Shalom that the UN is interested in taking part in an international force that would help facilitate the orderly transfer of power in Gaza from Israel to the Palestinians." [Ibid.]
Since the beginning of this year, the United Nations has begun to act as a government, to the point where nearly every day sees another area in which the U.N. is taking the lead role, and/or where world leaders are deferring to the United Nations. We have begun to create a section in Daily News Updates entitled, "UN Acting Like A Government". Look at each day's stories so you will see how the tentacles of this global coercive government are slowly spreading over the entire world. We have posted a story recently identifying this trend and noting that it seemed to rocket upward at the same time Bush's credibility is plunging downward [NEWS1901].
Now, let us return to the subject of the aftermath to Yassin's assassination:
NEWS BRIEF: "Storm Erupts As US Blocks Condemnation of Israel", The Scotsman, 26 March 2004
"The United States has scuppered a United Nations Security Council resolution condemning Israel's assassination of Hamas leader Ahmed Yassin, calling the measure 'one-sided' and saying it ignored the group's bloody record of terrorism. Critics said last night's veto condoned Israel's policy of assassinating militant leaders."
Once again, the United Nations lands on the side opposing Israel.
In summary, watch events in Israel very carefully. The months of April - May could be particularly bloody. As Sharon completes his withdrawal plans, he has made it quite clear he will destroy Hamas first. If he invades Gaza or if Palestinian terrorists successfully kill any prominent Israeli leader, or if the Temple Mount is destroyed, or if the Palestinians succeed in carrying out their coveted "Mega-Attack", the forces of all-out war may be unleashed.
Occult timing may also be a factor here. Two very important dates on the annual Satanic calendar beckon. April 19 is the first day of a 13-day Satanic holiday known as the "Bloody Sacrifice to the Beast". Both Waco and Oklahoma City bombings occurred on this date [NEWS1347], as did the first day of combat in the American Revolutionary War, April 19, 1775, at Lexington and Concord.
The other major date to consider is May 1, Beltaine. This date every year is one of the high human sacrifice days. Rumor has it that Sharon may order an abrupt withdrawal from Gaza on that date.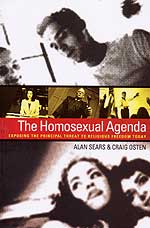 II. In a most shocking development, supporters of the Federal Marriage Amendment bill suddenly announced they were changing the language to allow gay "civil unions"!

From the beginning, we had been very suspicious of the Federal Marriage Amendment because marriage is a local and state matter, not Federal. Therefore, it made no sense to create a Federal Amendment to "protect marriage". Furthermore, a Constitutional Amendment is very difficult and very lengthy matter to accomplish. Thus, we looked askance at this proposal from its inception.
Last week, the true nefarious goal of the supporters of this amendment became very clear, as did the role of Dr. James Dobson!
NEWS BRIEF: "Sponsors Soften Federal Marriage Amendment", Fox News, March 24, 2004
"WASHINGTON — If supporters of a proposed constitutional amendment to ban same-sex marriage have their way, marriage will still be a legally recognized union between a man and a woman. But it won't mean gay couples will be left completely out of luck. Newly crafted language — apparently approved by President Bush himself — has removed impediments to civil unions (search) and domestic partnerships that might be approved by state legislatures."
Before we go any further, we need to point out that the term, "civil unions", does NOT mean civil marriages where a couple is married by a local official. Everyone understands this kind of heterosexual marriage. However, the term "civil unions" was coined several years ago by the gay/lesbian leadership in an effort to gain acceptance of "gay marriages"; noting that this term carried a lot of negative emotional weight with the average American, gay leaders decided to rename "gay marriage" into the less controversial "civil union".
With this information as background, let us now examine the importance of this news story. To get the full import of the story, we need to go back two days, to March 22.
NEWS BRIEF: "NEWS BRIEF: "Federal Marriage Amendment Proponents Offer Compromise", Fox News, March 22, 2004.
"WASHINGTON — Congressional supporters of a constitutional ban on gay marriage unveiled a change in their proposal Monday that they said would leave state legislatures with the unambiguous right to recognize civil unions."
Both the title of this article and this first sentence tells us the very important fact that the change in wording of the "ban on gay marriage" bill came from the proponents -- the supporters -- of the bill, not from nasty pro-gay activists! This realization is very important to keep clear in your mind. We Conservatives and Christians have once again been "done in" by our leaders, both politically and spiritually.
On the one hand, this bill will assert that the Federal Government recognizes that "marriage" can only be defined as a union of one man and one woman! That definition sounds just fine to a Christian and will allow President Bush and all his Evangelical leaders to trumpet to the world that they have acted to "protect" the Biblical institution of Marriage from gay and lesbian assault.
On the other hand, this action -- undertaken without any kind of nasty battle with pro-gay forces -- means that the Federal Marriage is just as worthless as Monopoly Money! While pretending to protect traditional marriage on the one hand, this bill will strengthen already-existing state authority to create the gay "civil unions"! Since civil unions always turns into gay marriages, this amendment will codify and legalize gay marriage! What Christian who supported President Bush and their Evangelical leadership on this amendment ever thought that it would actually strengthen and legalize the very evil it was supposed to defeat?
Welcome to the world of the Illuminati. The hidden agenda behind every major initiative always is intended to achieve the exact opposite of the high-flying rhetoric accompanying its original passage. Thus, President Johnson's Great Society's "War On Poverty" actually increased poverty amongst blacks, solidifying their position of economic bondage. Government programs always seem to achieve the opposite of what was promised. This amendment is no exception.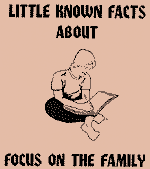 But, the really big news for Christians is the role that Dr. James Dobson played in this entire fiasco. While this issue is so involved we cannot go into it in-depth in this newsletter, we shall hit the highlights and point you toward the major article we just posted, NEWS1905, entitled, "National Disaster!! Congress Changes Wording of Federal Marriage Amendment To Allow Gay 'Civil Unions'."
For months now, Dr. James Dobson has been railing against gay "civil unions" in his newsletters, on his radio program and on his website, urging people to send in contributions to fight this terrible evil with the Federal Marriage Amendment. Dobson has always bragged about his close relationship with the official Republican power structure in Washington, D.C., a fact that has always raised a red flag in my mind. Genuine Christian leaders are not welcome in the rough-and-tumble, deceitful world of politics, so we should be very suspicious of any Christian leader who brags about his closeness with members of the official power structure.
As we noted above, this terrible change in wording did not occur because supporters had taken a political beating from the gay/lesbian crowd; rather, the change was voluntarily. And, as both the New York Times and Massachusetts News noted, Dr. Dobson was a leader in making this type of change. In fact, Massachusetts News complained that Focus On The Family had taken this approach in California in 2000, with disastrous results. Let us review the stories.
NEWS BRIEF: "Sandy Rios of CWA Removed by James Dobson: Why Is This Important to Massachusetts?", By Attorney J. Edward Pawlick, Massachusetts News, March 17, 2004
" Many family leaders are saying that the popular President of Concerned Women for America, Sandy Rios, who stepped down last week, was removed by James Dobson of Focus on the Family, because of her opposition to the federal marriage amendment he is promoting which allows civil unions. Dobson is putting this language in the federal amendment to the consternation of all the other family groups in the country. Another family leader, the President of the Family Research Council, Atty. Ken Connor, was deposed last summer from that Focus affiliate for the same reason ? he opposed the federal Amendment. But last week's action was the first time that Dobson has forced himself into the internal workings of an independent organization."
This information is astounding, for it tells us that Dr. Dobson has caused the firing of two officials of two different Christian organizations for the same reason: each official was opposing the "civil union" provision that Dr. Dobson was promoting!
Now, let us review another article from Massachusetts News on this subject:
NEWS BRIEF: "Will 'Focus on Family' Push Pres. Bush and Massachusetts into Civil Unions, the Same as California?", By Atty. J. Edward Pawlick, Massachusetts News, February 26, 2004
"The powerful and rich Focus on the Family is continuing its push to put civil unions into place in Massachusetts and elsewhere, the same as it has already done in California ... Everyone in Massachusetts knows what Focus is doing in this state with people excited about the Amendment that the group has drafted for a scheduled vote by the legislature on March 11 ... But we must realize that the Amendment does absolutely nothing about protecting us from civil unions, the same as there are in Vermont."
Attorney Pawlick makes it sound as though Focus On The Family is determined to force Civil Unions upon Massachusetts in the same manner as has already occurred in California. The New York Times article we have already examined made it sound as though Focus and other Arlington members grudgingly accepted the "Civil Unions" wording in exchange for a standard reaffirmation as to what constitutes marriage -- one man, one woman. However, Pawlick makes it sound like Focus is deliberately attempting to force Civil Unions.
The next sentence leaves no doubt as to what he meant.
"The head of a 'Focus on the Family' organization in Washington, Matt Daniels, President of the Alliance for Marriage, said earlier this month, 'We want to make it absolutely explicit we don't want to overturn democratically created civil unions'. He says that, despite the fact that everyone agrees that civil unions will always morph into homosexual marriage, the same as is happening in California."
Before you cast off this revelation because you have a very high opinion of Dr. Dobson, remember that Dobson was the purveyor of the boldest lie about "The Passion" to his followers [NEWS1902]. Remember also that a Vice President of Focus published a most misleading book entitled, "Finding God In The Lord of the Rings"; the "Rings" is a most Satanic story line! Dr. Dobson is not what he appears to be. We noted that support for "The Passion" might turn out to be a litmus test for Christian leaders; those who supported this occult, Roman Catholic movie should be marked as apostate, false religious leaders. Now that Dobson is thus revealed, we should not be surprised that he has proven himself apostate on this important issue as well. After all, a disinformation agent always risks his cover when the critical moment for which he has been prepared arrives; the world is spinning toward the final changes necessary so Antichrist can arise. Gay marriage is deemed important by the Illuminati to prepare the way for their Christ.
III. President Bush displayed his true inner heart again this week, and the news is not good for all people who still believe he is a good, Christian man.
NEWS BRIEF: "Bush Pokes Some Fun During Media Dinner", Yahoo News, March 25, 2004.
"WASHINGTON - President Bush poked fun at his staff, his Democratic challenger and himself Wednesday night at a black-tie dinner where he hobnobbed with the news media. Bush put on a slide show, calling it the "White House Election-Year Album" at the Radio and Television Correspondents' Association 60th annual dinner, showing himself and his staff in some decidedly unflattering poses."
We do not find any problem with a leader being able to laugh at himself, or poke good-natured fun at his staff. However, we do expect such lighthearted joking to be consistent with Christian morality, since the President claims to be a Christian. We do not expect such joking to contain sexual innuendo, nor do we expect the jokes to be insensitive to those brave soldiers who have literally given their life and limb for the war in Iraq. With this background, let us continue.
"There was Vice President Dick Cheney , a frequent butt of gentle Bush ribbing, holding his fingers a few inches apart. Bush said, "Whenever you ask him a question, he replies, 'Let's see what my little friend says.'" [Ibid.]
Cheney's "little friend" can only be his private male body part! But, why should we be too surprised? In NEWS1758, we noted that, as Bush was honoring Satanic Rocker, Ozzy Osbourne, at the annual White House Ball on Saturday, May 4, 2002, he told a filthy sexual innuendo joke about Cheney masturbating while looking though a keyhole into the Oval Office, being sexually aroused by the scene he was observing! Since President Bush works in the Oval Office, we felt the joke was really on the President, a thinly-disguised joke about the president having sex in the Oval Office much like Clinton certainly did. Now, Bush is at it again, telling a sexual innuendo joke on Cheney.
President Bush also made remarks that will validate the gay lifestyle! Listen:
"I am sorry Laura couldn't be here. And I'm sorry Secretary Rumsfeld is not here, either. The guy constantly surprises me. Do you know what Rummy's favorite TV show is? "Queer Eye for the Straight Guy." (Laughter.) My Cabinet could take some pointers from watching that show. In fact, I'm going to have the Fab Five do a make over on Ashcroft. (Laughter.)" ["President's Remarks at Correspondents' Dinner", Townhall.com, carried in Daily News Updates, 3/26/2004]
When the President states that he thinks so highly of the TV show, "Queer Eye for the Straight Guy", he is validating the worth of both the show and the lifestyle. Is this type of "humor" the kind that a geniune Christian filled with the Holy Spirit allow to come out of his mouth? Of course not. Once again, President Bush's true spiritual condition is on display for all to see.
Evangelical Christian leaders who boldly call the President a Christian brother and who urge their followers to support him had better wake up quickly.
But, then the President showed true callousness toward the brave American troops who have lost their lives or their limbs to a war begun because of monstrous lies told by President Bush and Prime Minister Blair. You remember the rationale as to why we needed to invade Iraq NOW instead of waiting for diplomacy to take full course. Bush and his Administration officials told us that Saddam was a really dangerous guy, armed to the teeth with Weapons of Mass Destruction (WMD) -- Nuclear, Chemical, Biological. Further, we were told that Saddam could launch missiles armed with these weapons in only 45 minutes and that he was positively linked to Al Qaeda and Osama bin Laden. Of course, everyone now know these allegations were completely and utterly false! We have posted two articles on this subject:
Part 1

--

Bush/Blair Justification For Iraq Invasion Now Proven to Be Lies, Distortions, Exaggerations

- CIA told him Saddam had no weapons (

NEWS1890

)

Part 2

--

Bush/Blair Justification For Iraq Invasion Now Proven to Be Lies, Distortions, Exaggerations

- Bush, Rumsfeld created false intelligence agency to produce the kind of scary headlines needed to justify war - (

NEWS1890b

)
With this information as background, let us examine the callous joke President Bush told about the obvious failure to find WMD:
"There was Bush looking under furniture in a fruitless, frustrating search. 'Those weapons of mass destruction have got to be somewhere', he said." [Ibid.] (You can find the full text of the president's remarks at: http://www.townhall.com/news/politics/200403/POL20040325b.shtml)
Can you imagine the callousness of this remark? The President acknowledges the fact that WMD have not been found, but then compounds the disaster by poking fun at this reality. Tens of thousands of men and women invaded Iraq in the heat of the summer over there to fight an enemy who most assuredly was NOT the threat our leaders told us they were. Bush ordered an invasion that was totally unnecessary and based upon huge lies.
Now, Bush is playfully looking under furniture trying to find Saddam's WMD? If I were a soldier, sailor or airman, I would be engulfed in anger right now, to think that our leader could take such life-and-death matters so frivolously. For once, I agree with Senator Kerry as he posted an angry response. Remember, Kerry was a decorated Vietnam Vet who understood that we were not trying to win that war (even if he is a Bonesman). Listen to the response from Kerry's campaign staff, one of which was written by an articulate soldier:
NEWS BRIEF: "Kerry Knocks Bush Over WMD Jokes: How Out of Touch Can This President Be?", Drudge Report, March 26, 2004.
"George Bush insulted me as a veteran and as a friend to many still serving in Iraq. This act lowers the dialogue about weapons of mass destruction. War is the single most serious event that a President or government can carry its people into. No weapons of mass destruction have been found and that is no joke - this is for real. This cheapens the sacrifice that American soldiers and their families are dealing with every single day." -- Brad Owens (Iraqi War Veteran, US Army Reserves)"
Now, Kerry weighs in on the issue:
"If George Bush thinks his deceptive rationale for going to war is a laughing matter, then he's even more out of touch than we thought. Unfortunately for the President, this is not a joke. 585 American soldiers have been killed in Iraq in the last year, 3,354 have been wounded, and there's no end in sight. Bush Turned White House Credibility into a Joke George Bush sold us on going to war with Iraq based on the threat of weapons of mass destruction. But we still haven't found them, and now he thinks that's funny?"
Bush's callous remark did not come from a converted heart filled with the Holy Spirit. This remark came from a man calloused by his life-long membership in Skull & Bones and truly sold out to the Illuminist plan. We are under no illusions about Bonesman Kerry, either, but for the moment, the issue is President Bush's unbelievably brutal and cavalier attitude toward those men and women who have given their all, and those who will return unable to complete a normal life.
We shall have to add another "Evil Fruit" to our ever-growing list of "President Bush's Evil Fruits vs Good Fruits".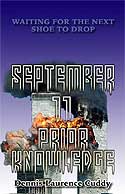 IV. The "independent" panel "investigating" how the attacks of September 11 could have occurred began to seriously work this week.
After every Illuminati planned disaster, the government creates a panel to "investigate" the event to see "what went wrong". Thus, America endured the spectacle of the Warren Commission investigating the assassination of President John F. Kennedy. When this panel finished, they had reinvented physics, having invented the "magic bullet" theory as the only means by which the government's ridiculous assertion that Lee Harvey Oswald had killed Kennedy single-handedly with an obsolete rifle could be sustained. (We carry a book called "Regicide - Killing of the King" in which the key documents on which the book is based are CIA and KGB internal papers; this book is considered THE authoritative explanation of the murder of JFK).
Most of the members of the Warren Commission were either Freemasons or members of the Council On Foreign Relations (CFR), which means that the panel was hand-picked to deliver the verdict the government demanded, i.e., Oswald was the lone gunman. [NEWS1623]
In our Newsletter for February 14, we noted that President Bush had named a 9-person panel to "investigate" how he could have been so "mislead" by WMD reports prior to the Iraq invasion. Five members of this panel were CFR while the other two had very firm links to President Bush. Therefore, Bush has firm control of 7 of the 9 panel members!
Likewise, the panel "investigating" how the attacks of 9/11 could have occurred without the government knowing about it, and stopping it, is thoroughly dominated by Illuminist people who will "discover" that massive "intelligence failures" opened the door to the 9/11 attackers -- no matter what the evidence really says. During the course of this investigation, some people will deliver some very damaging information about President Bush and others in his Administration, but these revelations will not change the predetermined bottom line -- massive intelligence failures allowed 9/11.
Let us quickly look at this panel. (www.911commission.gov; other sources noted per person)
1. Thomas H. Kean -- Chair and Vice Chair - Former Governor, New Jersey; former chair of the Carnegie Corporation of New York; on board of National Council of the World Wildlife Fund -- Council On Foreign Relations ("Who's Who of the Elite", p. 123)
2. Lee H. Hamilton -- Vice Chair -- President and director of the Woodrow Wilson International Center for Scholars. He is currently a member of the President's Homeland Security Advisory Council -- Council On Foreign Relations, Bilderberger, Trilateral Commission ("Who's Who of the Elite", p. 116)
3. Philip Zelikow -- Council, Senate and House Intelligence Committees -- Council On Foreign Relations ("Who's Who of the Elite", p. 159)
4. Christopher Kojm, Deputy Executive Director -- Deputy Assistant Secretary for Intelligence Policy and Coordination, Bureau of Intelligence and Research (INR), U.S. Department of State

5. Daniel Marcus, General Counsel - Senior Counsel in the White House Counsel's office during Clinton Administration, graduate of Brandeis University and Yale Law School -- Notice the connection with Yale keeps popping up in these various "investigative panels".
6. Richard Ben-Veniste, Commissioner -- Attorney -- chief of the Watergate Task Force of the Watergate Special Prosecutor's Office from 1973 to 1975; chief counsel (minority) of the Senate Whitewater Committee 1995-1996
7. Max Cleland, Commissioner -- Former Georgia Senator; earned enormous respect for his work in such areas as health care and education reform, bio-terrorism preparedness, homeland security
8. Fred F. Fielding, Commissioner - Senate and House Intelligence Committees, Former White House Council
9. Jamie S. Gorelick, Commissioner - Homeland Security, Former Justice Department official in Clinton Administration; Council On Foreign Relations ("Who's Who of the Elite", p. 114)
10. Slade Gorton, Commissioner - Former State Senator, Washington State
11. John F. Lehman, Commissioner - CIA, Former Navy Secretary, Council On Foreign Relations ("Who's Who of the Elite", p. 126)
12. Timothy J. Roemer, Commissioner - White House and National Security Council, Trilateral Commission, ("Who's Who of the Elite", p. 152)
13. James R. Thompson, Commissioner -- From 1959 to 1964, he served in the Cook County state's attorney's office; director of FMC Corporation, FMC Technologies, Inc., the Chicago Board of Trade, Hollinger International (publisher of the Chicago Sun-Times), Prime Retail Inc., Prime Group Realty Trust, Navigant Consulting Group, Public Review Board HEREIU, Japan Society (New York), and MAXIMUS, Inc.
As you can see, this commission is heavily tilted toward various Illuminist institutions: CFR, Trilateral Commission, Bilderbergers. When a commissioner is not a member of one of these organizations, he is part of either the government as a past senator or congressman or he is a member of high-level academia, which always has enjoyed an incestuous relationship with Illuminist government sources.
The chances of this commission delivering any verdict other than "intelligence failure" is somewhere between nil and zero. They will fault our intelligence system up one side and down the other but will likely deflect any and all suspicion away from personal culpability of President Bush or any of his Administration; the commission may single out members of the CIA, but will probably protect the top echelon of the Bush Administration.
As you read of these commission hearings, remember a couple of things:
1. The 1995 Illuminati Card Game depicted the Twin Towers being attacked showing the explosion on the North Tower in exactly the spot the first plane hit on 9/11 [NEWS1753]. In occult circles, the plan to attack the Twin Towers was well known, and this card game documents this knowledge back to 1990-1995, when occult role-playing guru Steve Jackson was doing his research.
2. Fire Fighters realized that the Twin Towers were collapsing because demolition charges had been placed at nearly every floor! Listen to the audio clip at: http://www.prisonplanet.com/032404firefightersdiscuss.html
The attacks of 9/11 occurred because the Illuminati planned them so they could begin to bring American government into a dictatorship and so they could begin their planned series of military adventures overseas that will end with the Third World War, out of which "The Christ" will appear.
V. The European Union is beginning to use the Madrid terror bombing as an excuse to draw the E.U. into a tight single government. This effort seems to be similar to the changes the Bush Administration used after 9/11.
NEWS BRIEF: "Schroeder calls for tougher European anti-terror measures", People's Daily, March 26, 2004
"German Chancellor Gerhard Schroeder called on Thursday for greater European political, military and security cooperation in combating terrorism. Schroeder said in a speech to the parliament that European authorities need to coordinate their work and share intelligence and vowed to crack down on terrorist suspects within his country ... He pointed out that EU leaders would decide on 'toughened measures' in the anti-terror fight at a meeting in Brussels on Thursday. Moreover, Schroeder defended Spain against accusations of appeasing terrorists by threatening to pull troops out of Iraq, saying the Spanish people 'deserve better than to be derided by outsiders'."
While the E.U. did use the 9/11 attacks as an excuse to enact many of the same dictatorial laws as Congress was enacting in the United States, a final push seems to be underway to permanently fuse all political, military and security organizations in every country into one single unit.
Schroeder's defense of Spain also tell us that, when Spain threatened to pull her 1,300 troops out of Iraq unless the United Nations was given operational control is a stance fully supported by the European Union.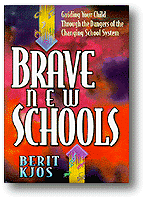 VI. A report issued last week revealed that America is losing jobs to overseas competitors for reasons other than cheaper labor!
When President Bush stated a few weeks back that the American economy actually benefited from losing jobs to overseas competitors, Democrats of all stripes jumped all over him. They said the President was insensitive to the needs of families whose wage-earners had lost their jobs; given the news we reported, above, about Bush's insensitivity with Iraqi War veterans, this charge carries more weight.
Democrats blamed the enormous drain of jobs overseas to President Bush's "failed economic policies". Many Democrat ads this Fall will reiterate that charge. However, a news story published this week seems to point the finger of blame in an entirely different direction. If this story is correct, it does not matter who is serving as President of the United States, for the real culprit is our Public School System! The "dumbing down of America" has reached such a zenith now that our worker pool is now not as capable as the worker pool in Third World Countries!
Listen to this horrible story:
NEWS BRIEF: "Outsourcing Report Blames Schools", By Michelle Delio, Wired News, March 24, 2004.
"A desire for cheap labor is not the primary reason technology companies are turning to offshore workers, according to a new report by the American Electronics Association, the United States' largest high-tech trade association. The American school system, which AeA researchers charge is failing to provide strong science and math education to students, is largely to blame for lost jobs, according to the AeA's report, 'Offshore Outsourcing in an Increasingly Competitive and Rapidly Changing World'. Companies aren't outsourcing only in order to obtain cheap labor; they are also looking for skilled technology workers that they increasingly can't find in the U.S.," said Matthew Kazmierczak, senior manager of research at AeA, and one of the authors of the report ... Research firm Gartner produced the most recent figures, estimating that one in 10 information-technology jobs at U.S. IT companies, and one in 20 at non-IT companies, will move offshore by the end of 2004.
"And as more companies move jobs outside the United States, the AeA warns that other companies will be forced to follow in their footsteps, just to remain competitive ... Among the recommendations to help staunch outsourcing, the AeA called for tech businesses to support math and science education in schools ... Businesses and universities should send their skilled programmers, engineers and scientists into public schools to mentor and teach, to help ensure that children are getting the best possible education in these fields, AeA researchers urged ... Despite our best efforts, our kids really have a hard time understanding why they might need advanced math or science in their adult lives."
The "birds have come home to roost"! After years of ignoring pleas by true Conservatives and by Christian educators, our Public School system is finally producing a defective product so deep and so wide that we are losing jobs to countries like India! We received a courtesy call from our credit card company some weeks ago and the girl at the other end of the line could barely speak English. After much difficulty, we discovered she was from India. Our Visa card company considered it better to pay long-distance phone charges than to continue paying Americans to do Customer Service work. We considered the reason to be purely a matter of cheaper labor, but after this information, perhaps workers in India deliver a generally higher quality of work.
In Seminar One, "America's Leadership of the New World Order", we quote a bold statement by Illuminist educator, C.F. Potter. Dr. Potter was a contemporary with John Dewey, of the Dewey Decimal Library System. Both Dewey and Potter were famous Humanists, and were very supportive of the New World Order. Listen to what Dr. Potter says about his objectives concerning the Public School System.
"Education is thus a most powerful ally of Humanism, and every American public school is a school of Humanism. What can the theistic Sunday Schools, meeting for an hour once a week, and teaching only a fraction of the children, do to stem the tide of a five-day program of humanistic teaching?'" ["Humanism, A New Religion', 1930].
In other words, Potter and other Humanists viewed Public Schools as the training ground for turning children into loyal, obedient citizens of the New World Order, the Kingdom of the New Age Christ!
New Age author, Bill Cooper, listed the Illuminati plan for our Public School education system. Listen and weep:
"STRATEGIES TO ACHIEVE SOCIETAL CONTROL -- Keep the public undisciplined and ignorant of basic systems principles on the one hand, while keeping them confused, disorganized, and distracted with matters of no real importance. This is achieved by: 1) Disengaging their minds; sabotaging their mental activities; providing low-quality programs of public education in mathematics, logic, systems design, and economics, and discouraging technical creativity; 2) Engaging their emotions, increasing their self-indulgence and their indulgence in emotional and physical activities by: a) Unrelenting emotional attacks by way of constant barrage of sex, violence and wars in the media -- especially TV and newspapers; b) Giving them what they desire -- in excess -- 'junk food for thought', i.e., Tabloids, Soap Operas, plus endless and mindless TV. 3) Rewriting history and the law, and subjecting the public to the deviant creation [Evolution], thus being able to shift their thinking." [William Cooper, Behold A Pale Horse , p. 57; Emphasis added]
I draw your specific attention to the most important objectives of this defective planned education -- "disengaging their minds, sabotaging their mental activities ... Engaging their emotions ..."
For the past 50 years, all facets of Mass Media -- in conjunction with Public School Curricula -- have been mightily striving to produce just this kind of citizen, in as large numbers as possible. To this end, they have produced a citizenry that does not critically think their way through a problem, but instead tries to solve their problems by following their emotions, not realizing their emotions can be easily kindled on wrong issues, and easily steered in the direction desired by the Media.
And, throughout this entire process, the victim does not realize he or she has been manipulated!
Have you noticed that, in the mid-1980's, television and newspaper journalists began asking "How do you feel", rather than "What do you think" about the issue at hand? The New Age Movement has played a huge part in this transformation also, because they place such an emphasis on feeling that they urge their members to "trust" their emotions!
Today, we have too many Public School graduates who fit this mold. Don't you find it disturbing to realize that the bottom line objective of this defective education is to "achieve societal control"? Our Public School system is now turning out students whose educational level is less than that of Third World countries! Our people have become uneducated, undiscerning "sheeple", ready to be panicked at the right moment to accept the demise of our Constitutional government.
We are getting very close. Get your children out of Public Schools and into some private school, preferably Christian. However, the best avenue to take now is Homeschooling! Curricula galore exists to give your child a superior education.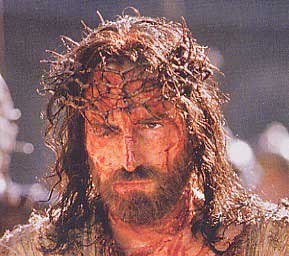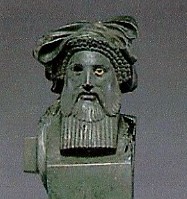 VII. Further research on the Left-eyed, One-Eyed Messiah depicted for 110 minutes of "The Passion" revealed some more pagan, and Antichrist, symbolism.
In NEWS1898, we noted the extremely unusual depiction of Jesus in "The Passion " as a Left-eyed, One-eyed Messiah. We also noted that the CFR/European Union depiction of their coming Antichrist was a naked, Left-eyed, One-eyed Messiah.
In the Garden of Gethsemane, Jesus is repeatedly punched in the face by Caiaphas' guards. After this savage fist beating, Jesus' face is swollen and very puffy. In fact, His right eye is completely closed. For the rest of the movie, Jesus is shown as being able to see only out of His left eye, as this picture clearly demonstrates. Right up until the time of His death on the cross, Jesus is able to see out with only one eye. In other words, Jesus is a one-eyed Messiah for the vast majority of this movie.
We also pointed out that Antichrist prophecy in the Old Testament foretells that he will have only one eye, a left eye!
"Woe to the idol shepherd that leaveth the flock! the sword shall be upon his arm, and upon his right eye: his arm shall be clean dried up, and his right eye shall be utterly darkened." [Zech 11:17]
Therefore, this movie depicts a "Messiah" who is compatible with this Old Testament Antichrist prophecy and who is compatible with the One-eyed, Left-eyed CFR Antichrist! There now can be no doubt. "The Passion" depicts two solid symbols of Antichrist and casts this "Jesus" as the one whom the Bible foretells shall come "in the guise of Christ" -- Antichrist.
Now, take a good look at this depiction of the Greek god, Bacchus. He is shown as having only one eye, and it is the left one! His right eye is totally gone! Bacchus is a god of sexual orgies, of ritual dance and occult sacred mysticism. Wiccans to this day revere Bacchus as the "Horned God".
He is the Greek god equivalent to the Egyptian Mysteries Osiris. Let us examine this fact:
"Osiris is known by many other names in other countries. In Thrace and Greece he is known as Dionysus, the god of pleasures and of partying and wine ... Festivals held in Dionysus' honor often resulted in HUMAN SACRIFICES AND ORGIASTIC (sexual rites). In Rome, Osiris is called Liber or Bacchus." [Dr. Cathy Burns, "Masonic and Occult Symbols Illustrated", p. 359; Emphasis was in the original]
In her chapter entitled, "Hand Signals", Dr. Burns traces the worship of Bacchus the Horned God to the coming Antichrist!
"In Satanism, that (hand) gesture is known as the sign of 'The Bowman'. It is the symbol of Antichrist. This Bowman/anti-Christ association IN THE OCCULT is because of the connection between the Horned God of witchcraft and the hunt." [Ibid., p. 233; Emphasis was in the original]
Therefore, we have another, even more secure tie-in between the Left-eyed Messiah and the coming Antichrist. Do not be deceived by "The Passion". It is not a Biblical or a Christian depiction of Jesus scourging and death; it is an occult, Roman Catholic depiction in which several symbols of Antichrist were strongly presented!
For further information on this subject, please read our NEWS1898, "Strong Symbolism of Antichrist In 'The Passion' "
---------- Articles Posted ----------
* NATIONAL DISASTER!! Congress Changes Language of Federal Marriage Amendment To Allow Gay "Civil Unions"! Once Liberal Congressmen and President Bush had the support for Gay "Civil Union" language from Dr. James Dobson of Focus On The Family, they rushed to bring a perfectly worthless "Defense of Marriage" bill to the floor of Congress! -- http://www.cuttingedge.org/news/n1905.cfm
* ISRAEL ASSASSINATES CLERICAL FOUNDER OF HAMAS ON 3/22 -- EXACTLY 11 DAYS AFTER MADRID -- PROVING ILLUMINATI IS STILL FOLLOWING THEIR SCHEDULE -- When Israel used a missile to assassinate a quadriplegic, partially blind, elderly Muslim cleric, she handed enemy propagandists a tremendously rich treasure trove of material to be used to inflame the masses against Israel. Is this assassination destined to be equivalent to the assassination of the Austrian Archduke Franz Ferdinand which ignited World War I? -- http://www.cuttingedge.org/news/n1904.cfm
* SPAIN SUFFERS HER OWN "9/11" ATTACK ON 3/11, 2004 -- Events continue to occur "by the numbers" -- occult numbers, that is! Number "11" prevalent in Madrid bombing - Signature of the coming Antichrist. The timing of this attack proves that the Illuminati is following a specific timetable! Even though the attacks of 9/11 occurred a very long time ago, events continue to unfold according to a very specific timetable! This timetable is set according to numeric occult considerations, and we cannot know exactly which day they will choose to cause the next event to occur, but at least we know they are operating according to a timetable.
Events will not just continue on an open-ended basis, for a schedule unmistakably implies an ending date and event. That event will be known as World War III, out of which will come Antichrist. -- http://www.cuttingedge.org/news/n1903.cfm
* "THE PASSION" - EVANGELICAL LEADER'S HALL OF SHAME - MOVIE MAY BE HISTORIC DIVIDING LINE IN REVEALING SPIRITUAL TRUTH VS DECEPTION! This Roman Catholic movie should be the dividing line between Christian leaders standing for enlightened Truth and those leaders deceiving their flocks! Let us examine the falsehoods being told about "The Passion" so you can see the depth of deception in these Evangelical groups who are misleading their faithful followers. -- http://www.cuttingedge.org/news/n1902.cfm

* "OUTCOME-BASED RELIGION: PURPOSE-DRIVEN APOSTASY -- Chapter 12 -- The New Paradigm Hall of Fame: The Pied Pipers of the 21st Century" -- http://www.cuttingedge.org/news/n1506ch12.html
---------Conclusion---------------- "I see this glory -- Glory!' - Baptist missionary as he lay dying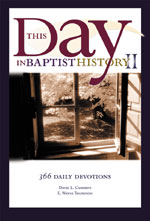 To confine one's consideration of the life of Reverend William Batchelder to a simple entry seems almost impossible, for his life radiates the truth of God's providential dealing with men. William Batchelder was born on March 25, 1768 into a wealthy family ... but at age 13, his parents died within a week of each other. The estate was left to be administered by a dear friend of the family, but tragedy struck by means of a destructive fire and soon thereafter the guardian died ... he traveled by raft to Newburyport, Massachusetts, and sought employment as a cabin boy aboard a ship that was soon leaving to secure salt in Puerto Rico. The ship sailed in 1783, and three days out, a Bermuda privateer attacked them. The 15-year-old lad proved his manhood by his bravery and the captain and his crew grew to greatly appreciate him. On their continuing journey before they reached their destination .. a storm drove the vessel into the Gulf of Mexico ... The smaller boat was upset and the men swam a mile to the shore. There they became disoriented and divided ... It was almost sunset and as he looked down the hillside he observed a small hut at the bottom of the hill ... When he entered the hut, he observed a gigantic savage in rags. He tried to communicate with sign language, but he was shocked as the giant stood and bellowed, "William Batchelder, don't you know Pedro?"
Amazingly, Pedro was a Portuguese sailor who had been shipwrecked in the harbor of Boston several years previously, and William had assisted the man! The old sailor was pleased to help William and the young man arrived back at his ship before the other crew members.
William determined to return to studies and actually made some progress in the study of medicine. But his mind was overwhelmed by the divine providence that he had experienced and he determined to study theology. Through the study of the New Testament, he was saved. His conversion to Baptist doctrine was not prompted by any individual; rather, it was through his methodical study of the New Testament that he became a convinced Baptist. In 1790, Mr. Batchelder married Huldah Sanborn, daughter of a deacon of the Congregational Church in Deerfield, New Hampshire.
Throughout his long and spiritually fruitful service to the Lord, William pastored several churches, including the Baptist church in Berwick, Maine, where the Lord brought glorious revival. William assisted the Baptist endeavor to establish missionary efforts overseas and became a champion of Adoniram Judson serving in India, once he heard that Judson had turned from Congregationalism to embrace the Baptist convictions.
In the winter of 1817-18, Batchelder assisted the Baptists in establishing the Waterville Theological Seminary and College .. It was during that period that the man of God developed a violent cold that resulted in a lung fever. Though only fifty-one years of age, the man of God succumbed to physical attack and he entered the presence of the Savior on April 8, 1818. As death approached, he experienced a flood of joyous anticipation. His last words were: "I see this glory -- Glory!"
May the providential hand of God guide and guard us to the praise of His glory. ["This Day In Baptist History II", March 25]
=======================================================
May Jesus Richly Bless You,
David Bay, Director
866-909-2850 Toll Free Customer Service - Order Line
803-356-2850 Toll Free Customer Service - Order Line
803-356-2860 Fax