Doc Marquis' "2012 & Beyond" DVD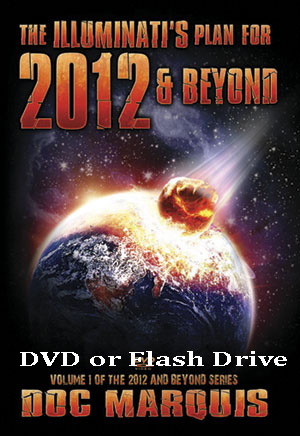 Mother Shipton's Incredibly Accurate Visions of End Times Events
One Example: "When Gabriel stands on sea and shore and as he blows his wondrous horn, Old World die and new be born." (New World Order)
See Many More Predictions On This New Trailer!
New Related Bookstore Item - Now In-stock!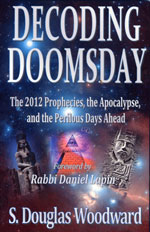 "Decoding Doomsday"
"2012 Prophecies, The Apocalypse, and Perilous Days Ahead"
Regularly $16.99, Introductory Sale $14.99
"Decoding Doomsday" is a masterpiece of well-founded research. If all the 2012 talk has you shaking your head and turning away, this book will giver you conclusive answers from a Biblical perspective, answers that you can trust.
Dozens of books have been published during the past two decades on the topic of 2012, mostly reflecting a 'New Age' perspective. This occult outlook is shaped by Mayan scholars, pseudo-archeologists, channelers, mediums, shamans and alternative historians.
Pundits penning these opinions draw upon ancient sources, including the Mayan Calendar, I Ching, the Kolbrin Bible, Platos Atlantis, Freemasonry and even Pyramidology.
So has Earth's time really come? Is this the End of the World? Flying in the face of conventional wisdom, the author asserts that we the 'apocalypse expectation' can be a healthy focus, essential to authentic Christianity. Finally, Woodward maintains that 'doomsday' is indeed decoded - history's last days are disclosed within Mosaic Law and the prophecies of the Hebrew prophets!
375 pages - http://www.cuttingedge.org/detail.cfm?ID=2319
---------- This Week's Hot News -------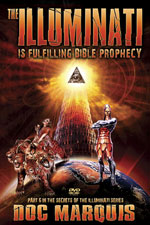 DVD
I. President Obama laid out his case to the American people for international action in Libya in support of an International Government!
By using the word, "international" ten times in his short speech, the President made it quite clear that he is cooperating with the Global Elite in order to produce a new international order.
NEWS BRIEF: "Remarks by the President in Address to the Nation on Libya", Transcript, March 27, 2011
In a speech lasting just over 26 minutes, President Obama told the American people why he ordered military action against Libya. His defense basically was that he was cooperating with the International Community! The President invoked the "international concept" ten times in this short speech, leaving no doubt in anyone's mind that the White House committed American military forces to achieve an international goal with Libya.
Listen to the context in which Obama referred to the "international" situation.
1) "Tonight, I'd like to update the American people on the international effort that we have led in Libya..."
2) "Ten days ago, having tried to end the violence without using force, the international community offered Qaddafi a final chance to stop his campaign of killing, or face the consequences."
3) "In just one month, the United States has worked with our international partners to mobilize a broad coalition, secure an international mandate to protect civilians, stop an advancing army, prevent a massacre, and establish a no-fly zone with our allies and partners."
4) "When people were being brutalized in Bosnia in the 1990s, it took the international community more than a year to intervene with air power to protect civilians. It took us 31 days."
5) "In addition to our NATO responsibilities, we will work with the international community to provide assistance to the people of Libya..."
6) "... while the United States will do our part to help, it will be a task for the international community..."
7) "We had a unique ability to stop that violence: an international mandate for action, a broad coalition prepared to join us, the support of Arab countries..."
8) "The task that I assigned our forces ... carries with it a U.N. mandate and international support."
9) "As we have in Libya, our task is instead to mobilize the international community for collective action."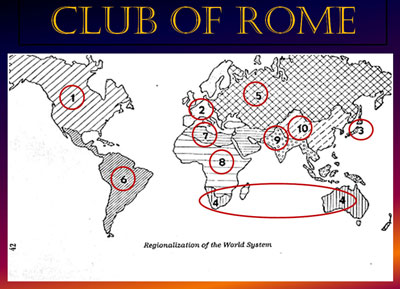 How does President Obama's military actions in Libya pave the way to the International Government inherent in the New World Order Plan?
A quick glance to the global "Club of Rome" map to the left answers our question. From the days of Russia's Stalin, the Plan has been to achieve a global government by establishing a series of 10 regional governments first.
Once the regional government is in place, it will be far easier to set the new international dictatorship in place.
When you examine this map, you will see that Libya lies in the geographical area marked as Regional Government #7. The official title of this region is "Northern Africa and the Middle East".
Therefore, once you establish Regional Government #7 through actions in Libya, you are taking steps of establish the planned global government of the Masonic Christ (Antichrist).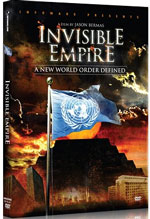 DVD
II. Western Powers are said to be offering Col. Gaddafi a luxurious exile!
NEWS BRIEF: "Qaddafi may get liability-free exile", CBS News, March 28, 2011
"It has been one of the foundational cries of the opposition currently fighting against the despotic Muammar Qaddafi: The tyrant must be held accountable for his wrongs against the people and state of Libya. Now, however, both the Guardian and the Times newspapers in the U.K. are reporting that negotiations are currently underway to tender an offer to Qaddafi in which he will avoid facing the International Criminal Court if he steps down soon."
From the beginning, I felt that this scenario was most likely to unfold. To international planners, taking Qaddafi to the Hague for trial for war crimes pales into insignificance in comparison to getting him out of office sooner rather than later.
In this next news segment, note the role the regional organization -- the African Union -- is given in coordinating these plans.
"In London on Tuesday, diplomats from the UN, Arab states, the African Union and dozens of other countries will meet to discuss humanitarian aid and finding a common front in supporting the NATO-led military action in Libya."
Now, here comes the "carrot" offer.
"At the meeting, Italy will apparently be leading the effort to find Qaddafi a haven in Africa that is beyond the reach of the ICC, reports the Guardian, as the UN's international court is not recognized by many countries around the world, including the U.S. and China."
Once the Libyan strongman is deposed, the Global Elite will have little trouble establishing a very pliable, very compliant, "democratic" regime. This is the plan and it is working to perfection in Libya. Even Gaddafi's resistance proved beneficial to the plan, because it gave the International Community the opportunity to exercise outside military intervention, thus giving the Elite the precedent of using intervention in the future planned scenarios needed to complete this process of removing long-term resistant dictators so the regional government can be established.
The next such scenario is already forming in The Ivory Coast, a nation lying in the geographical area on the Club of Rome map, #8, officially entitled, "Tropical Africa". Let us turn our attention to that developing conflict.
III. Ivory Coast rebels even have a new title: "New Forces"!
NEWS BRIEF: "Ivory Coast's "New Forces" claim to have gained Gbagbo towns", BBC News, 29 March 2011
"In Ivory Coast, forces of the widely acknowledged president, Alassane Ouattara, claim they have captured a number of towns previously held by fighters of the incumbent leader Laurent Gbagbo. They also claim to have opened two new fronts in the fight to control more territory but that is denied by the Gbagbo group."
This news story means that the conflict in Ivory Coast has now moved beyond public rhetoric and into military action. The civil war which many have been fearing during the past several months is now reality.
The situation in Regional Government #8 is essentially identical to that of Regional Government #7. Just as Libyan dictator Col. Gaddafi is resisting regional government, so is President Gbagbo of the Ivory Coast.
Remembering how many times President Obama invoked the word "international" in his Libyan speech last night, these remarks by President Gbagbo in December, 2010, carry greater significance.
NEWS BRIEF: "Ivory Coast military backs Gbagbo", Al-jazeera News, 23 December 2010
"Gbagbo's demand that the UN and French peacekeeping forces leave the country remains in place, and on Tuesday he said that 'the international community has declared war on Ivory Coast'."
Yes, President Gbagbo was entirely correct: the International Community has declared was on his Ivory Coast and will continue that war -- will escalate that war -- until Gbagbo is gone. Then, the sights of the International Community will re-focus on the next strongman in Region #8.
The fighting will stop only when all resistant governments within Region #8 have been removed so that a fully functional regional government can take control. Daniel 7:7-8 is being formed in our Daily News!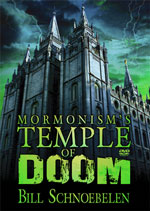 DVD
IV. What is the largest, most difficult, political hurdle which presidential candidate Mitt Romney have to face?
It is not RomneyCare. You might be surprised.
NEWS BRIEF: "Mormonism: Romney's Big Political Hurdle", by Lee Carey, march 28, 2011
"Conventional political wisdom cites Romneycare as former Massachusetts Governor Mitt Romney's biggest hurdle to the 2012 GOP Presidential nomination. But it's not."
"... Romneycare isn't the biggest hurdle to a Romney nomination. Regardless of whether or not former Arkansas Governor Mike Huckabee becomes a candidate, Romney's biggest hurtle will be convincing more than a few conservative Christians that his membership in the The Church of Jesus Christ of Latter-Day Saints -- the Mormons -- should not preclude them from supporting him. "
You have got to hand 'kudos' to Mike Huckabee, because he knew exactly where to strike at Romney's religion without seeming to do so.
"Mike Huckabee's rhetorical question -- 'Don't Mormons believe that Jesus and the devil are brothers?'-- to Zev Chafets in a New York Times Magazine article entitled 'The Huckabee Factor' was aimed around evangelical Christian leaders and toward conservative Christian voters..."
Did you catch that last sentence?
"'The Huckabee Factor' was aimed around evangelical Christian leaders and toward conservative Christian voters..."
Wow! Huckabee knew that prominent Evangelical Christian leaders were far more prone to support a Mormon for President than were their rank and file believers. In the 2008 election, "Conservative" Baptist leader, President Bob Jones III, shocked millions of genuine Christians when he publicly supported Mitt Romney for President.
Huckabee knows that the rank and file Christian Evangelical believer is far less likely to look past the Luciferianism inherent in Mormonism so they could be persuaded to vote for a Mormon.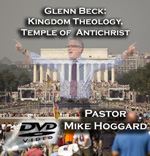 During the Glenn Beck rally of August, 2010, Evangelical leader, David Barton, worked with Beck to select the Evangelical leaders they wanted to share the podium with Beck.
The message then is what it will be during this 2011-2012 election campaign: to get the most competent President in the White House, we must look past our religious differences and support Mitt Romney.
To counter this exceedingly false message, we asked Bill Schnoebelen to create our new DVD, "Mormonism's Temple of Doom: 2012 Election Alert". Once you realize how Luciferian Mormonism truly is, there will be no doubt on your part about refusing to support a Mormon for any office in the land, let alone President!
During this upcoming campaign, we shall see two billionaire Mormons running for President:
1) Mitt Romney, Former Republican Governor of Massachusetts;
2) Jon Huntsman, Former Governor of Utah and Former American Ambassador to China.
When you hear your pastor argue from his pulpit that Evangelical Christians should support a Mormon for President, you need the right answer ready at that moment in time.
One prominent Christian leader emailed me about 6 weeks ago, saying:
"I believe Americans today would elect Satan as President".
Once you comprehend the true nature of Mormonism, from a former Mormon / Satanist, you will understand how appropriate this remark is to Mormonism.
To be forewarned is to be forearmed!
---
New Headline News Article
Beware!! Republican and Tea Party Leaders Are Beginning To Sound The Fraudulent Warning That 'Liberal Judges' Are Threatening 'Conservative' Values!
Their phony solution? Political activism which will elect Conservative officials and judges! (Remember: Terri Schiavo was killed by Republican Judges - Republican judges provided the majority to legalize Sodomy and Abortion with Roe vs Wade)
"Truth is not what is; truth is what people think it is." (Adolf Hitler)
"What luck for rulers that people do not think." (Adolf Hitler)
http://www.cuttingedge.org/news/n2444.cfm
---
New Bookstore Items
New Book "The Fall of Satan: His Horrific Nature Starkly Revealed"

The ruler of darkness… the Tempter… the Great Red Dragon… Apollyon; the Destroyer… One being is revealed to have all these titles and more… names that reveal his horrific nature… All names given to Satan, your adversary who comes like a lion "seeking whom he may devour" (1 Peter 5:8).
Today, many question and even mock the very existence of Satan, as well as the reality of evil. Even in the Church, there are few biblical resources on the subject to counter the destructive claims raised in today's humanistic culture. In The Fall of Satan: Rebels in the Garden you will discover the answers to 35 captivating questions, such as: 1) How could one created good become so absorbed by evil? 2) Why would God, who is not evil, allow evil to continue to exist? 3) Did sin begin with Adam or was its origin found in Satan? 4) When did Satan rebel against God's authority?
Where can the answers be found to such provocative, spiritual questions that have been asked so many times over? Carefully consider the biblical response, since it is the only completely reliable foundation for information about Satan. As our absolute authority, we must reject unqualified conclusions drawn from sources outside the Bible, such as the current ideas and traditions of the culture. No believer should be unaware of these sound answers found in the Bible.
6 x 9 • 176 pages • Paper -Watch Promo for This Book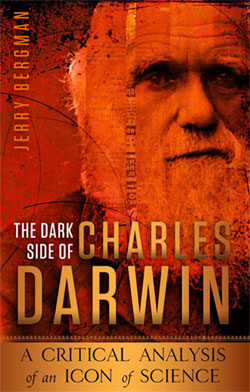 "The Dark Side To Charles Darwin"
New Book by Dr. Jerry Bergman
Did you know the really dark side of Charles Darwin? This daring and compelling book takes its readers behind the popular facade of a man revered worldwide as a scientific pioneer, and unveils what kind of disturbing person Darwin really was. The book reveals disturbing facts that will help you:1) Perceive Darwin firsthand through the eyes of family and friends, and his own correspondence 2) Discern this darkly troubled man, struggling with physical and mental health issues 3) Uncover his views on eugenics and racism, and his belief that women were less evolved than men.
Thoroughly documented, this book reveals Darwin's extremely devious methods of attempting to prove his so-called scientific beliefs, and his plot to 'murder God' by challenging the then-dominant biblical worldview.
Dr. Jerry Bergman has taught biology, genetics, chemistry, biochemistry, anthropology, geology, and microbiology at the college level for over 30 years. He has 9 degrees, including 7 graduate degrees, and has authored over 800 publications.
5 1/2 x 8 1/2 • 256 pages • Paper - Watch Promo for This Book
---
New Headline News Articles
The National Association of Evangelicals is getting ready to align with the Church of Jesus Christ of Latter-Day Saints! http://www.cuttingedge.org/news/n2442.cfm
Mormon Glenn Beck Meets With Southern Baptist Billy Graham, Urging Him "To Come Together" - Yoking Believers With Unbelievers!
Beck is making major inroads to convince Evangelical leaders to support his cause. Beck has even taken control of the "Black Robed Regiment" to finally cement a bridge from Mormonism to Christianity. Genuine Christians are in dire danger of being mightily deceived. http://www.cuttingedge.org/news/n2441.cfm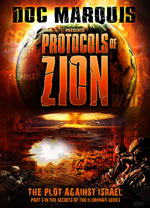 DVD
Why Is China Building Large Cities Completely Devoid of People? The answer will shock you, for a nearly unknown part of the Plan is being implemented. This development means that the appearance of the Antichrist is closer than many think possible.
http://www.cuttingedge.org/news/n2440.cfm
---
"Secrets of the Illuminati" Combo Offer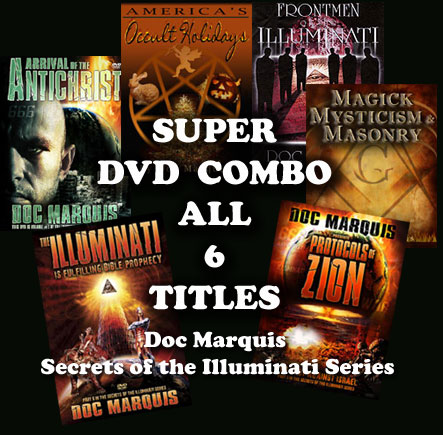 All Six Titles by Doc Marquis, 7 DVDs, over 18 hours of teaching
Regularly $229.94, Combo Price $149.94, Save $80.00!
Each of these unique DVD's provides information on a part of the Illuminati Plan which only a former Satanist / Illuminati would know. Furthermore, much of the information Doc Marquis provides is the 'Oral Plan', which is the parts of the plan to produce Antichrist which is so evil that it is never written down. These are the titles: 1) 'Arrival of the Antichrist' ; 2) 'America's Occult Holidays'; 3) 'Front Men of the Illuminati'; 4) 'Magick, Mysticism, and Masonry' - This is THE ONE video every Mason to whom you are witnessing must see! 5) 'The Protocols of Zion: Plot Against Israel' ; 6) 'The Illuminati Is Fulfilling Bible Prophecy' "
Doc Marquis uses the King James Bible - http://www.cuttingedge.org/detail.cfm?ID=2249
---
Most Popular DVD In The Bookstore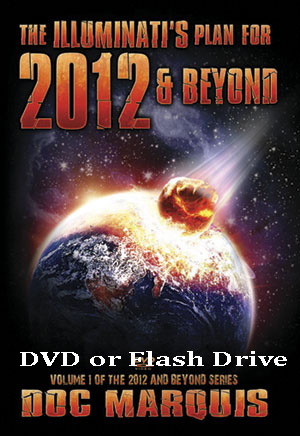 New Doc Marquis DVD - His Best Ever!
"The Illuminati's Plan For 2012 And Beyond"
2-Disc Set - Volume 1
Introductory Offer - Regularly $39.99, On Sale For $29.99
Now that you have read and heard the noise and chatter about the year 2012, you will be pleased to know the truth of the Illuminati Plan for 2012, from a man who knows the Plan thoroughly, former Illuminati Luciferian, Doc Marquis!
After watching this 'One of a Kind' DVD set, you will no longer wonder what will happen after December 21, 2012!
Is the end of the world near? Are we doomed to destruction? Do we have any hope for tomorrow beyond the year 2012? In this new, exciting and riveting 2 part DVD set renowned author and former Illuminati witch Doc Marquis takes up the daunting task of revealing the truth behind December 21, 2012.
At the end, through a unique series of question and answers along with comparisons of the Holy Scriptures Doc Marquis shall reveal the final truth behind the mystery of 2012.
2-DVD Set, nearly 4 hours - http://www.cuttingedge.org/detail.cfm?ID=2304
Will begin shipping on or before 4/15 - Cutting Edge is doing the editing, so we will be on time.
---

Purchase a 1-Year Subscription, you may select 1 FREE gift
Purchase a 2-Year Subscription, you may select 2FREE gifts
Purchase a 3-Year Subscription, you may select 3 FREE gifts
Purchase a 4-Year Subscription, you may select all 4 FREE gifts
We have changed our FREE gifts available to you when you subscribe to Headline News, adding two Pastor Hoggard DVD's to the Seminar Tapes and the Radio Collection CDROM.
---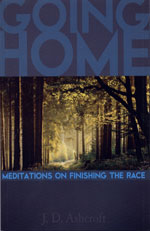 --------Concluding Inspiration ---------"ONE WAY"
"I am the way, and the truth, and the life. No one comes to the Father but by me." John 14:6
A Friend knows the song of our hearts and hums it to us when we forget the tune. Lest we forget for an instant the most important principle we must believe if we would properly prepare for a Christian death, let us meditate on this promise given by Jesus to his disciples.
Jesus says "I am the way", "No one comes to the Father except through me."
Thomas a Kempis wisely wrote, "without a way no man may go." (Imitation of Christ, 3:55). We do not and cannot reach heaven on our own, without Jesus Christ our head. Jesus is the way in which we ought to go to heaven, through Him and Him alone, for there is no other salvation from sin, death, and hell.
Jesus said "I am the way and the truth", "No one comes to the father except through me."
Thomas wrote "without the truth no man may know." Jesus is "the truth which we ought to believe." He is the Son of God, the perfect sacrificial victim, who died to take away the sins of the world. He is the one whose Word is fully trustworthy, and can never fail.
Jesus said "I am the way and the truth and the life", "no one comes to the Father except through me."
Thomas wrote that "without life no man may live." He is 'the life for which we ought to hope'.
Again Thomas wrote that Jesus is 'the Way that cannot be defiled, the truth which cannot be deceived, and the Life that never shall come to and end."
"No one come to the Father except through me."
These are the Words of the Lord. Let us cleave to them with all our hearts, because "if you confess with your mouth that Jesus is Lord, and believe in your heart that God raised Him from the dead, you will be saved" (Rom. 10:9).
Dear lord, we thank you for the wonderful things we have to look forward to in heaven. We are happy that eternity will be free of death, mourning, tears and pain! We look forward to our life in the new Jerusalem with you and all our brethren. We are no longer afraid, but embrace your sovereign will for us, in Jesus Name, amen.
---
"President Bush:
Evil vs Good Fruits"
Directory of all news articles
Free Radio Transcripts

Free Headline News Archives

Freemasonry

What Saith Rome

Teachings from the Catechism

Bookstore

Meet the Staff

Weather Control

School Shootings

Understanding Clinton
May Jesus Richly Bless You,
David Bay, Director
866-909-2850 Toll Free Customer Service - Order Line
803-356-2850 Customer Service - Order Line - For Out of Country Customers
803-356-2860 Fax