Award-Winning Documentary
VOLUME 2 -- "Riddles In Stone: The Secret Architecture of Washington, D.C."
New Personal Testimonies
"The DVD Riddles in Stone is very worth the wait ... It's so professionally done, and so very informative without sounding extreme and off the deep end. It's perfect for people who are "waking up" to help them get their teeth into the truth. There's so much information to absorb, I had to keep backing up to watch/listen to many things again. Thank you so much for persevering to get the quality information for this DVD, I give it the highest marks possible!!!" -- Reta
----------------------------------------------------------------
"Wonderful!! I just couldn't stop watching, when I thought it hit the climax... I was wrong... there was even MORE!!!" -- David
----------------------------------------------------------------
"You've out-done yourself, David. This was one of the most powerful and dynamic dvd's I ever remember seeing. Thank you for all your hard work -- Georgia Ann
---------------------------------------------------------------

This was a truly wonderful DVD. I found it most informative. Thank you for showing me the true nature of the foundation of our country - Tim
---------------------------------------------------------------
More Personal Testimonies From People Who Have Watched "Riddles In Stone"
If you have not yet ordered "Riddles In Stone", do so now! We are instock of DVD's and shipping now in less than 24 hours!
---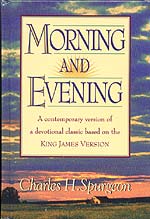 --------- Inspiration For the Week-------"Lo, in the midst of the throne . . . stood a Lamb as it had been slain." Revelation 5:6
Why should our exalted Lord appear in His wounds in glory? The wounds of Jesus are His glories, His jewels, His sacred ornaments. To the eye of the believer, Jesus is passing fair because He is "white and ruddy" white with innocence, and ruddy with His own blood. We see Him as the lily of matchless purity, and as the rose crimsoned with His own gore. Christ is lovely upon Olivet and Tabor, and by the sea, but oh! there never was such a matchless Christ as He that did hang upon the cross. There we beheld all His beauties in perfection, all His attributes developed, all His love drawn out, all His character expressed. Beloved, the wounds of Jesus are far more fair in our eyes than all the splendour and pomp of kings. The thorny crown is more than an imperial diadem. It is true that He bears not now the sceptre of reed, but there was a glory in it that never flashed from sceptre of gold. Jesus wears the appearance of a slain Lamb as His court dress in which He wooed our souls, and redeemed them by His complete atonement. Nor are these only the ornaments of Christ: they are the trophies of His love and of His victory. He has divided the spoil with the strong. He has redeemed for Himself a great multitude whom no man can number, and these scars are the memorials of the fight. Ah! if Christ thus loves to retain the thought of His sufferings for His people, how precious should his wounds be to us!

"Behold how every wound of His
A precious balm distils,
Which heals the scars that sin had made,
And cures all mortal ills.

"Those wounds are mouths that preach His grace;
The ensigns of His love;
The seals of our expected bliss
In paradise above."
(C.H. Spurgeon, "Morning and Evening Devotions")
---------- This Weeks Hot News ----------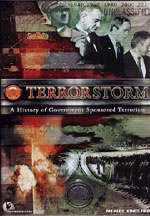 Terror Storm DVD: "Acts of War Created By Governments"
I. Every single day for the past several days, the world has been rocked severely by rapidly escalating events between Iran, Great Britain, and the United States.
NEWS BRIEF: "Tehran raises the stakes in hostage crisis", The Guardian (London), March 30, 2007
"The Iranian hostage crisis took a sinister turn last night when Tehran withdrew an earlier offer to release one of the 15 captive sailors and marines and issued a second, strangely-worded letter in her name calling for Britain to withdraw from Iraq .... The letter was released during a day of rising tensions and diverging negotiating positions. Tony Blair said he was still willing to put the whole incident down to a 'misunderstanding' ... The UN security council yesterday released a statement expressing its 'grave concern' at the capture of the sailors and marines. However, the wording of the statement was weaker than Britain had hoped ..."
"The Iranian response was to dig in. An offer of diplomatic access to the British captives and to release Leading Seaman Turney was dropped ... The head of the country's national security council, Ari Larijani, told state TV that the British government had 'miscalculated this issue, and if they follow through with the threats, the case may face a legal path', an apparent reference to a future trial."
Iran seems unfazed by the reality that the way she handles this crisis with the captured British sailors could result in her being attacked by Great Britain and/or the United States. Only weeks ago, the Iranian president announced that America did not possess the military capability which would allow it to successfully attack Iran!
The Iranian government is certainly acting like they believe this statement to be true!
"Meanwhile, a coastguard officer appeared on television to deliver a rebuttal of Britain's account of Friday's incident, displaying a map and GPS monitors purporting to show that the British navy patrol had been in Iranian waters."
Then, just when events seemed to escalate, possibly to dangerous heights, the British government announced it had received a confidential note from the Iranian government.
"Last night the Foreign Office said it was giving 'serious consideration' to a confidential note from the Iranian government about the 15 captives. A spokeswoman said the note's contents could not be discussed but would receive a formal response."
NEWS BRIEF: "Iran Rolls Back on Pledge to Free Female Sailor", Forbes.com, 2.29.2007
"Iran on Thursday rolled back on a pledge to release a female British sailor, and a top official said the 15 captives may be put on trial ... Gen. Ali Reza Afshar, Iran's military chief, said that because of the 'wrong behavior' by the British government, 'the release of a female British soldier has been suspended' ... tensions soared anew after Iranian television later showed the detainees, with Turney saying her group had 'trespassed' in Iranian waters."
Great Britain then aggravated the situation by refusing to even talk.
NEWS BRIEF: "Blair: Britain Won't Negotiate With Iran", Breitbart.com, March 29, 2007
"LONDON (AP) - Prime Minister Tony Blair said Thursday that Britain would not negotiate over British sailors and marines held hostage by Iran. In an interview with ITV News, Blair again called for the unconditional return of the 15 Royal Navy personnel who were seized by Iranian authorities last week ... 'What you can't do is end up negotiating over hostages; end up saying there's some quid pro quo or tit for tat; that's not acceptable', he said."
Iran then escalated the tensions still further by calling the United States a liar! Senior American commanders had reported that the United States Navy was conducting huge war games exercises in the oceans off Iran. But, an Iranian Rear Admiral said this was not true!
NEWS BRIEF: "False U.S. war games claimed", PressTV, 28 March 2007
"Claims made by the commander general of the fifth U.S. fleet regarding war games in the region are false according to the observation of our forces ... Rear Admiral Tangsiri, commander of first marine division of the IRGC said, 'Our naval forces are on stand-by in the Persian Gulf and Oman Sea'."
" 'They closely monitor all foreign naval operations. Americans have not performed any war games during the past few days', he said. 'Claims made by the U.S. Commander in Chief regarding the largest U.S. naval war games in the Persian Gulf in four years, and the flight of 100 aircrafts over the fleets are bogus'."
Of course, one does not know exactly what to believe, as both sides are now engaged in serious psychological warfare. When Iran seized those 15 British sailors, that action was psychological warfare. If the American commander is really lying about American forces conducting war games exercises, his statements would be construed as psychological warfare.
Such psychological warfare is many times a sure sign that a hot, shooting war is about to break out!
The former British Ambassador, Craig Murray suddenly went public last week to disclose that the British Navy was using doctored maps to "prove" that their vessel was in Iraqi waters when seized! If this is true, then it is proof positive that the conflict with Iran is planned and could be deliberately started.
NEWS BRIEF: "Brits in the Gulf and a Doctored British Map?", The Truth Shall Set You Free, 03.28.2007
"Former British Ambassador Craig Murray is now challenging the legitimacy of the map just published by the British government in the current dispute with Iran over those 15 captured British sailors and marines."
"Fake Maritime Boundaries"
"The British Government has published a map showing the coordinates of the incident, well within an Iran/Iraq maritime border. The mainstream media and even the blogosphere has bought this hook, line and sinker."
"But there are two colossal problems.
"A) The Iran/Iraq maritime boundary shown on the British government map does not exist. It has been (unilaterally) drawn up by the British Government."
"B) Accepting the British coordinates for the position of both HMS Cornwall and the incident, both were closer to Iranian land than Iraqi land ... Which underlines the point that the British- produced border is not a reliable one."
"When I spoke with the former Ambassador he told me how dumbfounded he is by the way in which the mainstream media continues to treat this dispute. The BBC, for instance, has already interviewed a supposed expert regarding the map, who vouched for its authenticity. But the point is, as Craig Murray, points out, how can such a map exist if the subject of boundaries has never been settled between Iraq and Iran? Turns out the expert had been referred to the BBC by the British Ministry of Defense--who also turned out the plan."
This whole scenario seems tailor-made for the British and/or American governments to create the pretext for the war which they badly want. If you have never been made aware of how many times pretexts to war have been carried out by government agents, view the "Terror Storm" DVD, pictured above. You will be shocked to learn of all the historic instances in which government agents have carried out the dastardly deed which then sparks the desired action -- usually a war or a crackdown on dissidents.
"Terror Storm" discusses such government provocations, from Nero's burning of Rome (64 A.D.) and blaming it on the Christians, to the attacks of 9/11/2001, blaming it on the Muslims.
II. A political battle erupted on Thursday between Iran and Great Britain in Basra! Since we are expecting the prediction of H.G. Wells to come true, this story attracted our great attention.
It may be significant that Iran captured British sailors, rather than American, because the British are headquartered in Basra, the very city which Wells singled out as the city out of which the final impetus for World War III will come.
NEWS BRIEF: "Iran claims British troops attack its outpost in southern Iraq", Iran Focus, 29 Mar 2007
"Tehran, Iran, Mar. 29 – Iran claimed on Thursday that its consulate in the southern Iraqi city of Basra had come under attack from British forces, escalating London-Tehran tensions over last week's capture of 15 British sailors and navy personnel by Iran's Revolutionary Guards in the Iran-Iraq waterway."
When two nations come to a crisis point, as Great Britain and Iran have over the captured British sailors, both countries should try to back away from the brink of war. However, this scenario seems not to be the one being followed here, as incidents like this just aggravate the situation and make it more likely that a major war could explode.
"The state-run news agency ISNA said that earlier in the day British troops surrounded the consulate compound and began to fire live rounds ... at approximately 10 a.m. local time British troops arrived near the compound and within 20 minutes began to shoot in various directions. Baghban said that the incident was related to the capture of the British sailors by Iranian forces, adding that Britain was trying to 'intimidate' and 'anger' Iran."
NEWS BRIEF: "London dismisses report of British action in Basra", M&G News, Mar 29, 2007
"London - The British government Thursday dismissed reports from Basra claiming that British troops had surrounded the Iranian consulate in the southern Iraqi port ... ''There was a routine foot patrol in Basra, they didn't even know the consulate was there. They came under fire from a passing vehicle and they returned fire. The car carried on and there were no casualties'."
When the British denied this report, you must remember that just the fact that Iran issued the story aggravates the diplomatic fight in which the two countries find themselves. Remember the age-old truth that, in war, Truth is always the first casualty. It is highly probable that both sides are lying!
III. Saudi Arabia seems to be tilting and toppling, as the anti-American sentiment throughout the whole Middle East is emboldening Islamic militants to the point where Saudi leadership is scrambling to distance itself from the United States.
This first news story is shocking, because the Saudi King is actually calling Washington a "illegal foreign occupying power"! Given the close cooperation between Saudi Arabia and America on most issues since World War II, this severe high-level denunciation is almost unbelievable!
What would cause Saudi Arabian rulers to panic so badly that they would distance themselves from Washington? The answer may surprise you.
NEWS BRIEF: "Saudis Declare U.S. in Iraq: 'illegitimate foreign occupation' ", CNN News, March 30, 2007
"RIYADH, Saudi Arabia (AP) -- King Abdullah's harsh -- and unexpected -- attack on the U.S. military presence in Iraq could be a Saudi attempt to signal to Washington its anger over the situation in Iraq and build credibility among fellow Arabs .."
Indeed, all signs have been flashing red for some time now, indicating that Saudi rulers are extremely worried that the rising tide of Islamic militancy might overwhelm their nation. Since 9/11, Riyadh has been fighting an insurgency within her borders which is strong and militant. Until now, the Saudi throne has been able to defeat this insurgency; however, if America goes to war against Iran, the flames of war could easily engulf this fragile Kingdom.
Notice the king's remarks, below, in which the Saudi ruler expressed his kinship with the oppressed Iraqi people! I wonder how long it has been since a Saudi leader called Iraq "beloved"? What is that famous folk saying?
"If your enemy is my enemy, then you are my friend"!
Now, let us see exactly what the King said:
"The king made his remarks Wednesday at the opening session of the two-day Arab summit his country hosted in Riyadh. It was believed to be the first time the king publicly expressed that opinion. 'In beloved Iraq, blood is flowing between brothers, in the shadow of an illegitimate foreign occupation, and abhorrent sectarianism threatens a civil war', said Abdullah, whose country is a U.S. ally that quietly aided the 2003 U.S.-led invasion of Iraq."
Saudi Arabia recently hosted both the President of Russia and the President of Iran for secret talks. It is no secret that the Saudi throne is nearly at a panic stage over the way in which Washington is deliberately murdering Islamic people in Iraq, and threatening to murder Islamic people in Iran. Such activity ignites the flames of war; Saudi rulers are afraid their country will be caught in the firestorm which could quickly ignite all areas of the Middle East should America attack Iran.
Consequently, Saudi Arabia is desperately trying to distance itself from the White House. This next article demonstrates just how badly the Saudis want to back away from the Americans.
NEWS BRIEF: "Saudis Leave Rice Stranded", Time.com, March 30, 2007
"The Arab League summit that concluded in Riyadh Thursday reaffirmed the body's peace offer to Israel, but it hardly suggested the sort of 'bold outreach' to the Jewish State for which U.S. Secretary of State Condoleezza Rice had been lobbying. Indeed, the summit appeared to reveal a yawning gap between the outlooks of the U.S. and its key Arab ally, summit host Saudi Arabia."
"Plainly, however, the U.S. and the Saudis are not exactly in lockstep, and the distance between them is widening by the day as American credibility in the Middle East nosedives .... Saudi Arabia's increasingly public divergence from U.S. positions is a comparatively new development ... All of this amounted to a sharp debunking of Rice's suggestion that Saudi Arabia and other Arab allies form a new moderate bloc to confront Iran, Syria, Hamas and Hizballah."
Now notice this last sentence, for it reveals much truth as to how quickly Riyadh is moving away from President Bush!
"It wasn't so long ago that Bush and Abdullah were practically love birds, holding hands as they walked past news cameras during Abdullah's last visit to the U.S. in 2005. "
This last story states the truth boldly.
NEWS BRIEF: "Saudi Arabia turning its back on US", YNET News, 3/30/2007
"WASHINGTON – Just when the United States is attempting to support the moderate Arab countries and form a united coalition against Iran and Syria, it appears that Riyadh is turning its back on Washington. Washington Post columnist Jim Hoagland revealed this week that Saudi King Abdullah cancelled a mid-April White House gala without providing a convincing explanation ... Bush and his senior advisers were not convinced by Bandar's vagueness – especially since it followed Saudi decisions to seek common ground with Iran and the radicals of Hizbullah and Hamas .."
Notice that President Bush and certain of his Cabinet members drew a line instantly from the Saudi throne to Iran, Hizbullah, and Hamas. They are probably right in doing so. The Saudi government now seems like the skipper on duty on the night the Titanic hit the iceberg: they can see the berg straight ahead and are desperately trying to turn their massive ship of state quickly enough to avoid the collision.
Will they succeed? If America goes down in this fight, Saudi Arabia will likely fall rather quickly to the hordes of Islamic militants storming the palace gates.
Then, America will lose its major oil ally, thus meaning that President Bush has alienated 4 out 5 of the top oil exporters in the world! Have you wondered why your gas prices have been skyrocketing these past 5 years? Wonder no longer: Bush's policies are to blame.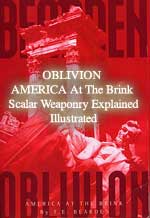 IV. A propaganda story out of Israel yesterday seemed to take away all the worry Israel might have had concerning Iran's supposed nuclear threat.
Does this story mean that Israel now will no longer push the United States to attack Iran?
NEWS BRIEF: "Arrow anti-missile system can fully protect against Iran", By YAAKOV KATZ, The Jerusalem Post, March 30, 2007
"Recent modifications made to the Arrow enable Israel's ballistic missile defense system to successfully intercept and destroy any ballistic missile in the Middle East, including nuclear-capable missiles under development by Iran, Arieh Herzog, the head of the Defense Ministry's Homa Missile Defense Agency, has told The Jerusalem Post."
"On Monday, the IAF successfully tested a newly modified Arrow interceptor. Iran and Syria, Herzog said, were investing unprecedented amounts of money in long-range ballistic missile capabilities - with the help of North Korea - and had all but given up building modern air forces. 'The Iranians are continually increasing the range of their missiles', he said. 'They are buying technology and in some cases even complete systems from North Korea and other countries'."
"... while there might be missile systems in Iranian hands that the Arrow could not intercept, all of the ballistic missiles 'currently operational' in the Islamic Republic could be destroyed by the Israeli defense system. 'Our Arrow operational system can without a doubt deal with all of the operational threats in the Middle East, particularly in Iran and Syria', he declared."
Knowing that Israel possesses the most potent weapons system on earth -- Scalar Weaponry -- we have long maintained that America and Israel continually mislead their people in this area of ballistic missile defense.
We see constant stories about researchers trying to perfect the anti-missile defense system which consists of one missile physically hitting the other -- a system which has been rightly compared in difficulty to hit one bullet with another bullet!
Both the HAARP and Scalar Weapons system can erect a Tesla Dome over the area targeted by ballistic missiles. Nothing can penetrate that Scalar Dome -- not planes, not missiles, and not even birds! All are destroyed when they strike this electromagnetic Dome. Note the picture of a Tesla Dome in this article reference above.
Therefore, this news story about the Israeli Arrow Missile System is sheer propaganda, designed to placate a very worried Israeli people. And, why shouldn't they be worried? For over a year now, Israeli government leaders from Prime Minister Olmert downward, and many Jewish journalists, have been publicly warning that Iran planned to launch a missile nuclear attack
The panic amongst the Jewish population must be so high that this propaganda article was publicized!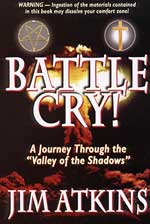 V. More stories have appeared in Mass Media hyping the possibility of a nuclear terrorist attack. With the story line of the TV series, "24", following this exact scenario, we must take the possibility seriously that the Illuminati might be planning another "9/11" type of attacks, this time using a nuclear device.
NEWS BRIEF: "Risks grow of terrorists getting nukes", By HILARY LEILA KRIEGER WASHINGTON, The Jerusalem Post, March 30, 2007
"There is a growing threat that terrorist groups such as Hizbullah will acquire nuclear or other WMD technology, a senior US State Department official told The Jerusalem Post this week. He indicated that there are a 'large number' of nuclear smuggling incidents each year, some of which are 'substantial' and not limited to low-grade material ... 'It's a bigger threat than it was in the past... You see work by the groups to try to acquire the means. It's not just the will. They are working to acquire the means', he said."
This next article brings the threat to American soil.
NEWS BRIEF: "Richardson: 'Nuclear 9-11' Is Possible", Breitbart News, March 28, 2007
"WASHINGTON (AP) - Democratic presidential candidate Bill Richardson said the United States needs to do more to prevent a 'nuclear 9-11', a threat that he argues has been neglected because the Bush administration has been consumed with Iraq. The New Mexico governor said the United States must lead an effort to secure nuclear materials in Russia and dangerous areas of the world so they can't get into terrorists' hands. 'If al-Qaida obtained nuclear weapons, they would not hesitate to use them with the same ruthlessness that allowed them to fly airplanes filled with people into buildings', he said in a speech to the Nitze School of Advanced International Studies at Johns Hopkins University."
Bill Richardson is a member of both the CFR (Council on Foreign Relations) and the secret society known as the Bilderbergers ("Who's Who of the Elite", by Robert Gaylon Ross, Sr., p. 141).
Therefore, he is speaking from the script provided him by the Illuminati. For those of you who may not be aware of the reality that New World Order writers consider that the total Plan for a Global Government, Economy and Religion and the staging of a Masonic Christ is a "script", with each leader simply reading his/her lines, let us quickly review a succinct quote from a major Illuminist leader.
Plan Thoroughly Scripted: "Their script is now written, subject only to last-minute editing and stage-directions. The stage itself, albeit as yet in darkness, is almost ready. Down in the pit, the subterranean orchestra is already tuning up. The last-minute, walk-on parts are even now being filled. Most of the main actors ... have already taken up their roles. Soon it will be time for them to come on stage, ready for the curtain to rise. The time for action will have come." [Peter Lemesurier, "The Armageddon Script", p. 252, 1981]
This is the most detailed and global "script" ever written, and it is so brilliant and so carefully carried out, you will discover that your limits of understanding and believability will be stretched to the limit. In fact, most people will consider the idea ludicrous that such a detailed script could be written so that virtually everything that comes out of the mouth of a CFR member is scripted. In fact, the Illuminati realizes that most people simply will not believe this to be true, and they count on the willful ignorance of the average citizen to cover their activities.
As we have stated on many occasions, the Illuminati Plan calls for at least New York City to be hit with a terrorist nuke. Listen now to New World Order author, Bill Cooper.
"Can you imagine what will happen if Los Angeles is hit with a 9.0 quake, New York City is destroyed by a terrorist-planted atomic bomb, World War III breaks out in the Middle East, the banks and the stock markets collapse, Extraterrestrials land on the White House lawn, food disappears from the markets, some people disappear, the Messiah presents himself to the world, and all in a very short period of time?" [

"Behold A Pale Horse"

, Bill Cooper, p. 177]
Not only does Cooper mention New York City being hit with a planned terrorist nuclear device, but since the Illuminati loves to "telegraph its punches", I am watching the current series of "24" with fear and trepidation. The new '24' opened with scenes of Islamic urban terror. Multiple acts of terror were being carried out in multiple cities. Civilian losses were reported in the many hundreds overall, and the President was very concerned. His Cabinet included a very hardline White House Chief of Staff Lennox, who favored dictatorial measures, including the herding of many tens of thousands of people into concentration camps.
The ending of the second show was startling, for two reasons:
) All of America undoubtedly shared the shock and wrenching feeling in the gut when they watched live satellite feed showing the explosion of the suitcase nuclear bomb. The scene was in the Oval Office, as the President and members of his cabinet watched the unfolding horror of all horrors -- a nuclear explosion in an urban area.
2) This scene is exactly what the Illuminati has planned for all of America!
Now, let us get back to the "unparalleled disaster" which '24' is about to portray to the American people. At the end of the Monday show, we saw that one suitcase nuclear bomb had exploded, and that four more were in the country. Following weekly segments are going to reveal the frantic efforts of government officials to find these four bombs before they are detonated, and the sheer terror unleashed in America when at least some of the remaining four are exploded.
Americans will watch their beloved country being ravaged by conventional and nuclear terrorism and feel the terror being displayed on the screen. When Americans on '24' lose their Constitutional rights and liberties, and when some American citizens are caught in the "wide net" of the concentration camp program, many average American viewers will sympathize with authorities and convince themselves that this terrible action was justified by events.
Therefore, when the actual terror is unfolding, too many Americans will simply go along with the illegal acts of the governments, having been prior conditioned by this awful show.
Since the Illuminati loves to telegraph its punches, I believe it highly likely that the remarks of CFR's Bill Richardson, above, reflect actual Illuminati planning. Unparalleled disaster is what the Illuminati has planned. However, please carefully consider that these terrible events are to happen together, as a unit; further, former Satanists have told me that this entire set of disasters will occur within a 13-week time frame (91 days). Therefore, no single event is going to occur if all other events are not ready to go -- at least ready to go within 91 days.
Thus, I believe it is no accident that Richardson's remarks about the dangers of a nuclear terrorist device, and the series "24" having a nuclear terrorist plot this year, plus the rumors of war about war against Iran, may add up to an unparalleled disaster throughout the world.
World War III is likely to erupt, triggering terrorism throughout the Western world, and the loss of democratically elected governments in every nation now electing its leaders. America's Constitution will be dissolved, using terrorism as the excuse. Not only is this the Plan, but it is one of the major parts of the current "24" series.
Listen to this Plan as it has been publicly stated, as far back as late, 2003:
NEWS BRIEF: "Gen. Franks Doubts Constitution Will Survive WMD Attack", by NewsMax, 11/21/03.
"Gen. Tommy Franks says that if the United States is hit with a weapon of mass destruction that inflicts large casualties, the Constitution will likely be discarded in favor of a military form of government ... the former commander of the military's Central Command warned that if terrorists succeeded in using a weapon of mass destruction (WMD) against the U.S. or one of our allies, it would likely have catastrophic consequences for our cherished republican form of government."
The New World Order Plan could not have stated the plan any better!
Now, listen to the original Plan, as taught by the Protocols of the Learned Elders of Zion, one of the premier Illuminati planning documents falsely written as a Jewish conspiracy to take over the world.
"... The gentiles are a flock of sheep, and we are their wolves. And you know what happens when the wolves get hold of the flock? ..... There is another reason also why they will close their eyes: for we shall keep promising them to give back all the liberties we have taken away as soon as we have quelled the enemies of peace and tamed all parties ..... It is not worthwhile to say anything about how long a time they will be kept waiting for this return of their liberties ....." [Protocol #11 -- The Totalitarian State]
Make no mistake about where this war on Terrorism is leading us -- straight into Totalitarianism! More terror:
"... while the peoples of the world are still stunned by the accomplished fact of the revolution, still in a condition of terror and uncertainty, they should recognise once for all that we are so strong, so inexpugnable, so super-abundantly filled with power, that in no case shall we take any account of them, and so, far from paying any attention to their opinions or wishes, we are ready and able to crush with irresistible power all expression or manifestation thereof at every moment and in every place, that we have seized at once everything we wanted... Then in fear and trembling they will close their eyes to everything, and be content to await what will be the end of it all." [Protocol #11 -- The Totalitarian State; Emphasis added above]
This seems to be the kind of terror which is building on the current "24" TV series. America is going to be in for a very rough time -- and we believe it will occur before the Rapture (Read NEWS1687 and NEWS1408 for the official position on the Rapture by Cutting Edge Ministries)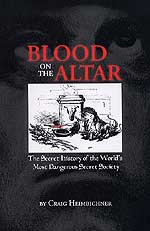 VI. The war in Iraq suddenly surged out of control, giving the lie to American claims of success in their "surge" offensive in Baghdad.
NEWS BRIEF: "Over 100 killed in multiple blasts in Iraq: Including at least 60 in twin bomb blasts at a public market, The Times of India, 30 March 2007"
"BAGHDAD: More than 100 Iraqis were killed in a series of explosions in and around Baghdad, including at least 60 in twin bomb blasts at a public market ... The explosion came shortly after at least 37 people were killed and over 70 were injured in a bomb attack in the eastern Shia town of Khalis, about 62 km east of here..."
"Ten people were killed in a car bomb blast near a mosque in Mahmudiya, some 30 km from the capital..."
"...two separate car bomb attacks killed around five people and wounded 20 in southern Baghdad - one in Bayaa district and another near a gas station in Amel district..."
"US-led coalition forces killed four terrorist suspects and detained 15 during operations Thursday."
Violence occurred all over Iraq on March 29. But, that is not unusual, as this next story dated March 27 reports.
NEWS BRIEF: "Truck bombs hit markets in northwest Iraqi city of Tal Afar, killing and wounding more than 200 people", Kim Gamel , The Associated Press, reprinted in Canada.com, March 27, 2007
"BAGHDAD — Two truck bombs shattered markets in Tal Afar on Tuesday, killing at least 63 people and wounding dozens in the second assault in four days on a predominantly Shiite Muslim city hit by a resurgence in violence a year after it was held up as a symbol of U.S. success."
Did you catch that truth? Just one year after American officials held Tal Afar up as a "success story", insurgents are back in the city, with incredible ability to carry out attacks at will. This pattern has repeated itself numerous times since the invasion began, so remember this when you hear American military and/or civilian leaders touting their success in a particular operation.
These leaders are counting on you having a very short memory.
Now, let us return to the violence being reported in this story. We shall list the incidents of violence in bullet format.
* "After the bombings, suspected Sunni insurgents tried to ambush ambulances carrying the injured out of the northwestern city but were driven off by police gunfire."
* "A major Sunni Arab insurgent group reported its military leader was slain outside Baghdad."
* "In Baghdad, a U.S. soldier and an American working as a U.S. government contractor were killed by a rocket attack on the heavily guarded Green Zone ... Another contract worker suffered serious wounds and three were slightly wounded."
Stories like this one really demonstrate the loss of control the American military has suffered lately. The Green Zone is the combined Headquarters of American military and the Iraqi government. At the beginning of the war, American control was so pervasive that no insurgent could get close enough to launch an attack. Lately, though, attacks have been commonplace, and rumors have been swirling that, when the insurgents launch their "Tet-style Offensive", the Green Zone will be overrun.
* "U.S. soldiers ... foiled two suicide truck bombings aimed at their base in a small town 50 miles west of Baghdad and killed as many as 15 attackers..."
* "Iraqi police reported at least 109 people killed or found dead nationwide."
* "On Saturday, a man wearing an explosives belt blew himself up outside a pastry shop in Tal Afar's central market area, killing at least 10 people and wounding three."
* "Elsewhere in the capital, mortar rounds slammed into a Shiite Muslim enclave in the Sunni Arab-dominated Dora neighborhood, killing four people, including two children — the second deadly mortar attack on the area in three days."
* "Police also opened fire on a suicide car bomber as he drove toward a checkpoint near a cemetery in the city center, but he was able to set off his explosives and killed one officer while seriously wounding three people..."

As you can see, violence is seizing Iraq from so many points that it seems impossible for any combination of forces to maintain control. Bush's Iraq War is an unmitigated disaster!
---------- Articles Posted ----------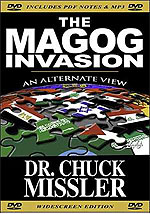 * "All Signs Point To War Attack On Iran! ONE Sign In Particular Would Alert Any Intelligence Analyst!"
Prophecy in Isaiah 13 says that the End of the Age final judgment against Ancient Babylon (Iraq) will further flow to God's judgment against the whole world. (NEWS1704)
"Behold, the day of the Lord is coming!--fierce, with wrath and raging anger--to make the land (Babylon) and the whole earth a desolation and to destroy out of it its sinners." (Isaiah 13:9)
If Iran is attacked, the likelihood is that the entire Middle East will boil over in war and World War III will ensue! The progress in the prophecy, above, will prove true -- Iraq first in war, followed by the entire earth! -- http://www.cuttingedge.org/news/n2199.cfm
* "Western Pressure Has Now Forced Turkey Out of the Pro-American Orbit and Into the Russian - Iranian Orbit! Turkey is now aligning herself with Russia, just as Ezekiel 38-39 prophecy foretells."
In earlier articles, we noted that President Bush's policies have forced Iran into the Russian orbit, thus preparing her to march with Russian-led forces in the invasion of Israel.
Now, Turkey is moving toward Russia! Just as Ezekiel 38-39 foretold 2,600 years ago!
http://www.cuttingedge.org/news/n2198.cfm
* "The Old Rugged Cross" - by Andy and Berit Kjos
"O most merciful Christ," wrote the faithful reformer John Hus, as he waited for his execution in 1415 AD, "give us a courageous spirit, so that it may be ready. And if the flesh is weak, may your grace go before it, for without you we can do nothing."
In the eyes of the Catholic church establishment, Hus had committed heresy. He believed that everyone should be allowed to read the Bible in their own language -- an unthinkable notion in a culture that reserved God's Word for elite students of Latin. He also opposed the pope's money-raising efforts to sell indulgences (the false assurance that people could buy pardon for sin instead of trusting in Christ's redemption through the cross). -- http://www.cuttingedge.org/articles/db086.htm
* "President Bush Is Continuing The Clinton Initiative To Move The American Economy To The Planned Fascist Economy"
Few people think of "Fascism" in economic terms, but that is its primary meaning. The Illuminati plans that the economy of the New World Order will be Fascist. Clinton and Bush are driving it there, as this news article demonstrates.
http://www.cuttingedge.org/news/n2197.cfm
* "Jesus' Tomb and Bones Discovery Conditioning Is Spreading Uncontested Throughout The World"
As we warned in NEWS2192, Step #4, "Repetition of the Shocking Subject" will occur in every channel of Mass Media, repetitions which shall not show critics stating that this "discovery" cannot be true. Consider these headlines:
1) "How The Resurrection Really Happened"
2) "DNA Tests Prove His Link With The Shroud of Turin"
3) "Much, much more on the Greatest Archaeology Find of All Time"!
4) Discovery Supports Da Vinci Code Claim! This conditioning is serious and is designed to prepare the way for Antichrist! -- http://www.cuttingedge.org/news/n2196.cfm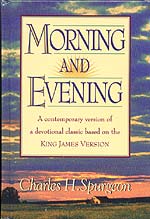 --------Concluding Inspiration ---------------"Nay, in all these things we are more than conquerors through Him that loved us." Romans 8:37
We go to Christ for forgiveness, and then too often look to the law for power to fight our sins. Paul thus rebukes us, "O foolish Galatians, who hath bewitched you, that ye should not obey the truth? This only would I learn of you, Received ye the Spirit by the works of the law, or by the hearing of faith? are ye so foolish? having begun in the Spirit, are ye now made perfect by the flesh?" Take your sins to Christ's cross, for the old man can only be crucified there: we are crucified with Him. The only weapon to fight sin with is the spear which pierced the side of Jesus. To give an illustration--you want to overcome an angry temper, how do you go to work? It is very possible you have never tried the right way of going to Jesus with it. How did I get salvation? I came to Jesus just as I was, and I trusted Him to save me. I must kill my angry temper in the same way? It is the only way in which I can ever kill it. I must go to the cross with it, and say to Jesus, "Lord, I trust Thee to deliver me from it." This is the only way to give it a death-blow. Are you covetous? Do you feel the world entangle you? You may struggle against this evil so long as you please, but if it be your besetting sin, you will never be delivered from it in any way but by the blood of Jesus. Take it to Christ. Tell Him, "Lord, I have trusted Thee, and Thy name is Jesus, for Thou dost save Thy people from their sins; Lord, this is one of my sins; save me from it!" Ordinances are nothing without Christ as a means of mortification. Your prayers, and your repentances, and your tears--the whole of them put together--are worth nothing apart from Him. "None but Jesus can do helpless sinners good;" or helpless saints either. You must be conquerors through Him who hath loved you, if conquerors at all. Our laurels must grow among His olives in Gethsemane. (C.H. Spurgeon, "Morning and Evening Devotions")
---
May Jesus Richly Bless You,
David Bay, Director
866-909-2850 Toll Free Customer Service - Order Line
803-356-2850 Toll Free Customer Service - Order Line
803-356-2860 Fax