Award-Winning Documentary
True History of America Is A History of Secret Societies
VOLUME 2 -- "Riddles In Stone: The Secret Architecture of Washington, D.C."
Testimonies of People Who Have Watched "Riddles In Stone"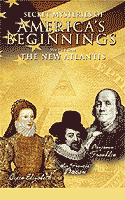 Award-Winning Video -- Volume One -- "The New Atlantis"
Award-winning video has won the following Film Industry awards:
1) New York Film Festival - ScreenCraft Award for best full-length feature documentary
2) Los Angeles Film Festival - Best Historical Documentary -- This award means the film industry judges recognized that we handled our historic facts properly and journalistically proved our facts, controversial though they may be
3) Official Selection of the Lake Tahoe Film Festival
4) 2006 Telly Award for excellence in TV and documentary production
---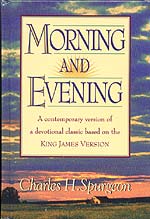 --------- Inspiration For the Week-------Except ye see signs and wonders, ye will not believe." John 4:48
A craving after marvels was a symptom of the sickly state of men's minds in our Lord's day; they refused solid nourishment, and pined after mere wonder. The gospel which they so greatly needed they would not have; the miracles which Jesus did not always choose to give they eagerly demanded. Many nowadays must see signs and wonders, or they will not believe. Some have said in their heart, "I must feel deep horror of soul, or I never will believe in Jesus."
But what if you never should feel it, as probably you never may? Will you go to hell out of spite against God, because He will not treat you like another? One has said to himself, "If I had a dream, or if I could feel a sudden shock of I know not what, then I would believe." Thus you undeserving mortals dream that my Lord is to be dictated to by you! You are beggars at His gate, asking for mercy, and you must needs draw up rules and regulations as to how He shall give that mercy. Think you that He will submit to this? My Master is of a generous spirit, but He has a right royal heart, He spurns all dictation, and maintains His sovereignty of action.
Why, dear reader, if such be your case, do you crave for signs and wonders? Is not the gospel its own sign and wonder? Is not this a miracle of miracles, that "God so loved the world that He gave His only begotten Son, that whosoever believeth in Him might not perish"? Surely that precious word, "Whosoever will, let him come and take the water of life freely" and that solemn promise, "Him that cometh unto Me, I will in no wise cast out," are better than signs and wonders! A truthful Saviour ought to be believed. He is truth itself. Why will you ask proof of the veracity of One who cannot lie? The devils themselves declared Him to be the Son of God; will you mistrust Him?
(C.H. Spurgeon, "Morning and Evening Devotions)
---------- This Weeks Hot News ----------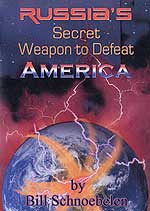 I. When Iran released the British sailors on the 13th day of the hostage crisis, the peoples of the world breathed a huge sigh of relief, believing that President Bush would not now dare strike.
That belief proved correct, as American forces did not strike on 6 April (Good Friday) between 0400-1600 local time, as Russian Intelligence had predicted.
Let us direct our attention first to the British sailor hostage drama, drawn out precisely to the 13th day!
NEWS BRIEF: ""In surprise move, Iran frees 15 Britons: Ahmadinejad's 'gift' brings end to standoff", The Boston Globe, April 5, 2007
"TEHRAN -- Ending a tense, two-week diplomatic standoff, Iranian President Mahmoud Ahmadinejad yesterday pardoned 15 British sailors and marines detained while on patrol in the Persian Gulf and said he was sending them home as a 'gift' to the British people. The sailors flew out of Tehran's airport early today on a commercial flight ... The Iranian president made the unexpected announcement during a news conference at which he pinned medals on the border patrol officers who oversaw the detention of the sailors on March 23."
Three facts are noteworthy:
1) Notice that, while President Ahmadinejad announced his release of the prisoners and conducted the ceremony in which he gave the British sailors a "gift from the Iranian people" on April 4 (the 12th day), the British sailors did not actually take off from Tehran's airport until early, April 5 (13th day)
2) Notice that the Iranian navy captured the sailors on March 23.
3) The span between the time of capture and the time of departing Tehran airport was 13 days.
NEWS BRIEF: "Thirteen days of anguish over for the sailors' families watching on TV", The Daily Mail, 5 April 2007
NEWS BRIEF: "Iran frees British sailors after 13-day crisis", ninemsn.com, April 5, 2007
The fact that this hostage event lasted exactly 13 days is just another proof that this entire crisis with Iran is simply staged. Even the date of the original Iraqi invasion in 2003 occurred with an unmistakable occult signature! (Read NEWS1789 to see the "occult signature" of the Iraqi invasion)
Then, of course, the American attack against Iranian facilities did not materialize on April 6 (Good Friday) as Russian intelligence services had predicted. (NEWS2199). This Iran attack scenario has turned out for the past four years as simply a "Rumors of War".
Right on schedule, we learned of another date by which America was going to assault Iran.
NEWS BRIEF: "US to attack Iran by end of April", Yahoo News, April 5, 2007
""Kuwait City, April 4 (Xinhua) The US is planning to attack Iran's nuclear reactors and other nuclear facilities by the end of this month, the Kuwait-based Arab Times newspaper reported Wednesday. Citing anonymous sources in Washington, it said that various White House departments had started preparing the political speech to be delivered by the US president later this month, announcing the military attack on Iran. The speech will provide the 'evidence' and the 'justification' for the US to resort to the military option after failing to persuade Tehran to give up its nuclear ambitions..."
Since June, 2003, President Bush and his Cabinet officials have repeatedly threatened to attack Iran. The President has marched soldiers to the Iranian border and then has quietly marched them back. The President has repeatedly beefed up carrier presence in the oceans off Iran, and then has quietly dispersed them once the public threats had run its course.
We were told to expect an "October Surprise" in both the 2004 and the 2006 elections, i.e., an attack on Iran.
Therefore, since recent history has truly taught us to be wary, we can only wait to see what will transpire.
One Russian general predicted that Iran's air defenses could repel any American attack.
NEWS BRIEF: "Iran's air defense can repel U.S. air strikes - Russian brass", RIA Novosti News, April 5, 2007
"MOSCOW, April 5 (RIA Novosti) - Iran has air defense systems capable of repelling possible United States air strikes, a high-ranking Russian military official said Thursday ... 'In line with my assessment, Iran's air defense system is strong enough', Colonel General Yury Solovyov, commander of the Air Defense Forces Special Command (former Moscow Military District Air Defense Command), said. 'Currently Iran has our [Russian] air defense missile systems, which are capable of tackling U.S. combat aircraft. Iran also has French and other countries' [defense] systems'."
Cutting Edge has been reporting for three years now that Russia was speeding delivery of state-of-the-art air defense systems to Iraq. Our sources indicated that these anti-aircraft systems are the same systems which are protecting major Russian cities. Now, this Russian air force general is corroborating this assessment.
Notice that the Russian general did not mention defending against American missiles. Of course, Russia can effectively protect Iran against missile attack through her Scalar Weapons technology! All Russia has to do to protect Iranian targets is to erect a Tesla Dome over the target. To see how this Dome works, take a moment to read our NEWS2155, "Israel Seems To Be Outfitting Her Tanks With Scalar Tesla Dome Shields!"
This article also depicts how easily a protective dome could be thrown over a city by Russia's Scalar Electromagnetic Wave weapons system.
The situation in Iran merits our constant attention. For the past four years, American rhetoric has waxed hot and heavy against this land of Ancient Persia, but has calmed down each time without an attack having commenced.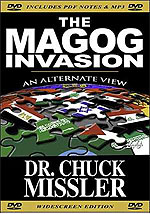 II. Some experts believe that Iran has the capability of withstanding an American military punch by delivering an "Asymmetrical" blow that could bring the world to its knees.
Perhaps this fact is the real reason America has not attacked Iran, despite four long years of threatening!
NEWS BRIEF: "Iran takes the wind out of US sails", By Jim Lobe, Asia Times, 6 April 2007
"WASHINGTON - If the administration of US President George W Bush is paying attention, the drama over the 15 British sailors and marines ... was designed to convey two key messages, according to experts in Washington. First, the initial capture of the Britons by Revolutionary Guards .... was meant to demonstrate that, despite its conventional military weakness and diplomatic isolation, Iran retains the ability to strike at Western interests when it feels sufficiently provoked."
Iran has always maintained that she planned to take the type of military action which would exploit American weaknesses. Cutting Edge posted an article shortly after the Hurricane Katrina disaster. Do you remember?
NEWS2074, "Iran's Leadership Threatens The U.S. With Devastation, Saying They Learned Valuable Strategic Lessons From The Government Response To Hurricane Katrina".
We encourage you to read this article in full, for it reveals how Iran plans to strike back asymmetrically to any America attack. This is the greatest danger to America. An asymmetrical response is one which is delivered differently from a conventional attack which has been launched originally. Thus, if Iran were to respond to an American attack by launching a series of terrorist attacks, that response would be considered asymmetrical.
Now, let us return to our Asia times article, as they report the second "message" Iran wanted to send President Bush over this hostage crisis.
"Second, when Western powers engage Iran with respect and as an equal, they are more likely to get what they want than when they take a confrontational path designed to bully or humiliate the regime."
I consider this tenet to be pure propaganda. The fact that Iran is controlled by Russia is without dispute. Additionally, when you consider that Iran released the British sailors on Day 13 of the crisis, you must realize that Iran was merely acting our her part of the script handed to her.
One analyst believes the Iranians captured the British sailors because America had seized Iranian diplomats on Iraqi soil.
" 'In seizing the Iranians, who, after all, had been invited by the Iraqi authorities, the Americans were seen as behaving aggressively', said Cole. 'Now the Iranians have demonstrated that the Anglo-American forces are not in a strong enough position to afford to do these things. They can play tit-for-tat'."

Now, this Asia Times article speaks to Iran's asymmetrical warfare plan.
""It is a reminder that Iran has quite an array of asymmetrical options available to it to counter indirectly the actions of the US forces in Iraq and elsewhere."
Finally, this author noted that, perhaps the biggest lesson to be learned was that American desire to actually attack Iran may not be so resolute after all.
" 'The Iranian capture of 15 [British] military personnel could certainly have been used as ... a pretext [for a military strike], since it could easily have escalated to a full-fledged military crisis', said Sick. 'I regard the absence of unbridled escalation in this case as a significant indicator that the US desire for a strike may be more muted than it has been portrayed."

Cutting Edge has been saying this for the four years in which American leadership has been rhetorically assaulting Iran! "Rumors of Wars" is all this sorry episode has been so far!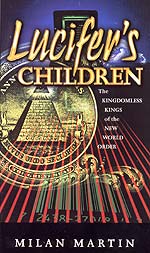 III. War clouds continue to build in the Middle East as the Israeli Defense Force Intelligence warned that a combination force of Iran/Hizbullah/Syria could be ready to launch a major war by this Summer.
NEWS BRIEF: "Israeli military intelligence chief predicts Iran-Hizballah-Syria attack on Israel in summer", DEBKafile Intelligence, April 5, 2007
"In his briefing to the Israeli cabinet Sunday, April 1, Maj. Gen. Amos Yadlin, AMAN chief, reported that Iran, Syria, Hizbullah and Hamas expect the United States to attack Iran in the summer and they are preparing to retaliate by going to war with Israel. In Yadlin's view, a proliferation of players and the many imponderables could ignite a conflict ... as happened in the Six Day War of 1967."
Arab strategic planners have long believed that a combined Arab attack on Israel is the only way to successfully bring down the Jewish state. We posted an article 9 full years ago that is still very relevant today. Please take a moment to read NEWS1056, "The Next Arab-Israeli War As Planned By The Arabs: This Is The World War III Planned To Produce Antichrist".
We wish to quote only a small segment of this 10-year-old article now.
".. this report tells us that such nations as Syria, Iran, Iraq, Pakistan, and Egypt are planning and building for a final, devastating war of annihilation against Israel."
With the exception of Iraq, the countries listed in this report are still planning for this war of annihilation. They plan to start this war from within, using the Palestinians to tie down significant IDF resources inside the country so that the full IDF cannot fight the combined enemy coming at Israel from all points around her borders.
Now, let us return to this current intelligence article.
Analysts note the most salient points in Gen. Yadlin's briefing:
1. "His comments came one day after Iran's chief of staff, Gen. Hassan Fayrouz Abadi, urged the Arabs to hurry up and join Iran in a defense treaty because, he claimed, Israel threatened a war offensive in summer, two months hence."
2. "Iran, Syria, Hizbullah and Hamas may be presumed to be acting on some piece of intelligence that point to a forthcoming US attack some time between April and early September 2007. Therefore, the Middle East faces at least five months of incendiary military instability during which everyone will be braced for the axe to fall."
3. "A coordinated Iranian-Syrian-Hizballah-Hamas attack would lay Israel open to four warfronts and the common weapons to them all: missiles - anti-tank, short-range surface, medium range ballistic and surface-to-air."
Note this is the same plan we revealed in 1998, in NEWS1056.
4. Hamas threatens to launch the third Palestinian uprising (intifada) against Israel within three months..."
5. Neither the chief of AMAN nor the ministers discussed the state of Israel's armed forces' preparedness. Asked about this, DEBKAfile's military sources said their readiness was only partial as yet: The air force, some of the combat divisions are ready; other parts of the military, such as some reservist brigades, the Navy and the home front are not."
This last point is inflammatory and could lead to a major miscalculation by Arab strategic planners. If they really believe that the IDF is not prepared for war right now, they may decide that NOW is the time in which to attack! They may believe that this lack of preparedness may present them with an historic "window of opportunity" in which to successfully launch their attack.
Finally, remember that this June 6-10 represents the 40th anniversary of Israel's recapture of Jerusalem and the Temple Mount during the Six Day War. In the Bible, God is very consistent on His use of numbers; '40' is the number of preparing or getting ready. Has God been preparing Jerusalem for 40 years before He launches the war which shall set in motion the final 7 years of Israel's history?
We can only wait to see.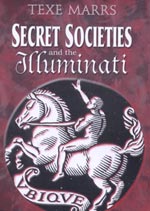 IV. CFR's Henry Kissinger announced publicly again that victory is not possible in Iraq!
What is one committed Illuminati doing publicly undermining the President's policy? The answer may surprise you. (Read NEWS1929)
NEWS BRIEF: "Kissinger says (again) military victory not possible in Iraq", International Herald Tribune, April 1, 2007
"TOKYO: Former U.S. Secretary of State Henry Kissinger, who helped engineer the U.S. withdrawal from Vietnam, said Sunday the problems in Iraq are more complex than that conflict, and military victory is no longer possible ... "A 'military victory' in the sense of total control over the whole territory, imposed on the entire population, is not possible," Kissinger told The Associated Press in Tokyo ... 'The faceless, ubiquitous nature of Iraq's insurgency, as well as the religious divide between Shiite and Sunni rivals, makes negotiating peace more complex. It is a more complicated problem," Kissinger said. "The Vietnam War involved states, and you could negotiate with leaders who controlled a defined area."
At this point, the article takes on a much different tone.
"During his tenure under President Richard Nixon, first as national security adviser and then as secretary of state, Kissinger faced a similar challenge in formulating policy for a Vietnam War that was increasingly unpopular at home. He oversaw a gradual U.S. pullout from Vietnam through a strategy also planned for Iraq, where U.S. troops are training their Iraqi counterparts to take fuller control of security. He also negotiated directly with North Vietnamese leaders on ending the conflict."
We now know that Kissinger's strategy for ending the Vietnam War included a promise that the United States would stand by while North Vietnam crushed the South, as long as the North Vietnamese allowed a significant period of time to elapse before they launched their final attack. Two years elapsed before the North Vietnamese struck, thus saddling the Ford Administration and the Democrat Congress with the onus of "losing Vietnam"!
Now, we learn that Kissinger "oversaw a gradual U.S. pullout from Vietnam through a strategy also planned for Iraq"! While the example given was the similarity of training the Iraqis to take control of their own security, the reality is that this effort will fail just as spectacularly as it failed in South Vietnam. Further, you have to ask, if the same strategy is also planned for Iraq, will Sunni and Shi'ite factions agree to a "reasonable period of time" before they launch their final attack?
But, the bottom line is that Henry Kissinger has reiterated that a military victory in Iraq is impossible.
Bloody events in Iraq this past week seemed to bear out Kissinger's horrific warnings. This first article details how American ground forces are in such terrible shape that our leaders are rushing ill-trained men into battle.
NEWS BRIEF: "America's Broken-Down Army", by Mark Thompson, Time Magazine, April 5, 2007
"The Army's rush to carry out President George W. Bush's order to send thousands of additional troops more quickly to Iraq is forcing two of the five new brigades bound for the war to skip standard training at Fort Irwin, Calif. These soldiers aren't getting the benefit of participating in war games on the wide Mojave Desert, where gun-jamming sand and faux insurgents closely resemble conditions in Iraq ... The truncated training—the rush to get underprepared troops to the war zone—'is absolutely unacceptable', says Representative John Murtha, the Pennsylvania Democrat and opponent of the war who chairs the House Appropriations defense subcommittee. A decorated Marine veteran of Vietnam, Murtha is experiencing a sense of déjà vu. 'The readiness of the Army's ground forces is as bad as it was right after Vietnam', Murtha tells TIME."
Then, former Secretary of State, General Colin Powell, delivered the bottom-line analysis:
" 'The active Army', Powell said in December, 'is about broken'."
American recruits are being thrown into battle ill-trained and ill-prepared, and are paying the price with their lives!
With this in mind, consider how the war seems about ready to spiral out of control - the rosy assessments by American leaders notwithstanding.
NEWS BRIEF: "4 British soldiers, 5 Americans killed in Iraq", The Jerusalem Post, April 5, 2007
"Four British soldiers were killed Thursday in an ambush in southern Iraq ... The US military reported the death of five more soldiers. A US Army helicopter went down south of the capital but all nine aboard survived, officials said ... The four British deaths - the biggest loss of life for British forces in more than four months - came a day after Iran released 15 British sailors seized two weeks ago off the Iraqi coast. The British patrol struck a roadside bomb and was hit by small-arms fire about 2 a.m. in the Hayaniyah district in western Basra, 550 kilometers (340 miles) southeast of Baghdad, British military spokeswoman Capt. Katie Brown said."
NEWS BRIEF: "Deadly Iraq bomb releases chlorine gas", The Scotsman, 6 April 2007
"RAMADI, Iraq (Reuters) - A truck bomb exploded in the volatile Iraqi city of Ramadi on Friday, killing at least 15 people and releasing chlorine gas into the air ... the bomb, which targeted a police patrol, wounded at least 30 people."
"There has been a spate of chlorine truck bomb attacks in recent months, mainly in western Anbar province. Ramadi is the capital of Anbar, stronghold of the Sunni Arab insurgency ..."
Remember that it is the Sunni insurgency whom American forces are fighting -- not the Shi'ites. The Iranians are Shi'ite and they hate the Sunnis with great ferocity. The very idea that Shi'ite Iran is helping Iraqi Sunnis is ridiculous, as every experienced observer knows; however, this fact does not stop Bush and Blair from insisting that the Iranian government is knowingly and purposefully shipping arms to Sunni insurgents. As General Pace - Chairman of Joint Chef of Staff - said a few weeks ago, America cannot prove that the Iranian arms killing our soldiers is flowing because the Iranian government wants them to; General Pace said that it is impossible to prove that these Iranian arms did not come from the global black market!
NEWS BRIEF: "Truck bomb kills 12, wounds 150 in Iraq", New Zealand Herald, April 4, 2007
"KIRKUK - A suicide bomber killed 12 people and wounded about 150 others in the northern Iraqi city of Kirkuk yesterday in the latest attack by insurgents using explosives-laden trucks. Insurgents have hit a string of northern towns in the past 10 days in bombings that have killed hundreds of people. Many of the victims of yesterday's attack were women and children at a nearby school."
NEWS BRIEF: "Gunmen kidnap 19 civilians in Baghdad", New Zealand Herald, April 2, 2007
"BAGHDAD - Gunmen kidnapped 19 civilians north of Baghdad today after stopping cars at a fake checkpoint, Iraqi police said. Police said those kidnapped, all men, were from a Shi'ite village near the city of Baquba. They said the gunmen were wearing civilian clothes and carrying automatic weapons."
NEWS BRIEF: "Suicide bombers kill more than 100 in Baghdad", New Zealand Herald, March 30, 2007
"BAGHDAD - Suicide bombers killed more than 100 people in a crowded market in a Shi'ite district of Baghdad and a mainly Shi'ite town today in an upsurge in the sectarian violence that threatens all-out civil war."
NEWS BRIEF: "Suicide truck attacks US base in Iraq", New Zealand Herald, March 28, 2007
"BAGHDAD - A US combat post was attacked by two suicide truck bombs and about 30 gunmen west of Baghdad on Monday, but American soldiers succeeded in repelling them and killed 15 ... The attack on the combat post in the Garma area, near Falluja, was unusual given that insurgents do not typically launch such large-scale military assaults. Eight US soldiers were wounded in the fighting.
NEWS BRIEF: "Rocket hits Baghdad Green Zone", New Zealand Herald, March 27, 2007
"BAGHDAD - A rocket landed in Baghdad's heavily fortified international Green Zone today, rocking the US embassy but causing no casualties ... A rocket landed close to a building where UN Secretary General Ban Ki-moon and Iraqi Prime Minister Nuri al-Maliki were holding a news conference in the Green Zone last week."
Shortly after this incident I heard on the radio that American forces had discovered a suicide belt within the Green Zone Headquarters! Some observers believe that an all-out attack on the Green Zone is coming very soon.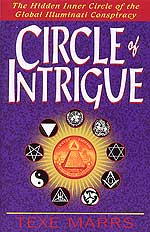 V. House Speaker Nancy Pelosi is on a Middle East tour which has taken her to Israel, Syria, and Saudi Arabia.
Her trip to this hostile region at the very time when American forces were supposed to launch an attack on Iran led me to secretly believe that President Bush was not going to attack after all. Since an American attack on Iran will lead to a "radicalization" of all countries in the region, it is entirely within the realm of reasonable expectation that the House Speaker could be immediately arrested once an American attack on Iran was confirmed. Normal diplomatic protocol would dictate that no American politician should be in a hostile region when war breaks out.
Let us review several stories reporting on her diplomatic foray.
Her first stop was Israel.
NEWS BRIEF: "PM Olmert denies sending peace message to Assad through Pelosi", The Jerusalem Post, April 5, 2007
"The Prime Minister's Office issued a rare 'clarification' Wednesday that, in gentle diplomatic terms, contradicted US Speaker of the House Nancy Pelosi's statement in Damascus that she had brought a message from Israel about a willingness to engage in peace talks.'
This seemingly innocuous statement from Prime Minister Olmert's office that House Speaker Pelosi was not acting as a "back-channel" contact to Syrian President Assad takes on even more significance as we read the last news article in this series.
Speaker Pelosi then traveled to Damascus to meet Syrian President Assad.
NEWS BRIEF: "Pelosi meets Syria's Assad despite Bush objections", Chron.com, April 4, 2007
"DAMASCUS, Syria — House Speaker Nancy Pelosi challenged the White House on Middle East policy today, meeting with Syria's leader and insisting 'the road to Damascus is a road to peace'. That brought a sharp attack from the Bush administration, which has rejected direct talks with Damascus until its changes its ways."
If Democrat Pelosi was really secretly trying to establish "back-door" diplomatic channels with Syria, we should expect that Republican President Bush would attack her efforts to hide her cooperation with the White House. Right on cue, Vice President Cheney appeared on the talk show of Republican apologist, Rush Limbaugh to vigorously attack Pelosi and her efforts. All this diplomatic smoke demonstrates that there is real fire somewhere in the midst.
President Assad supposedly handed Pelosi a 4-part plan to end the American morass in Iraq and bring peace to the region.
NEWS BRIEF: "Syrian President Assad handed US House Speaker Nancy Pelosi a four-point plan for Syria and Iran to help solve the Iraq crisis", DEBKAfile Intelligence, April 5, 2007
"The plan was presented to Nancy Pelosi when she met president Bashar Assad in Damascus Wednesday, April 4 ... she and the members of her delegation were given to understand – although this was not spelled out by Assad – that Tehran was willing to be part of the first stages of the plan's implementation, but might have reservations at later stages."
These are the four points to this peace plan designed to end the Iraq crisis.
1. "The US must recognize that the situation in Iraq has no military solution, only a political one. No indigenous Iraqi group or faction may be shut out of the political process."
2. "No religious or ethnic community must be given a sense of victory over the others, and no group feel itself defeated. In other words, neither Shiite nor Sunni Muslims may be allowed triumph over the other."
3. "Following point 2., the US must cease its practice of categorizing the various groups in Iraq and treat them all as equals. This means that America will no longer be allowed to regard the Sunni Arabs as enemies."
Does this point mean that American forces can no longer carry out "ethnic cleansing" in Sunni neighborhoods?
4. "The US must generate circumstances in Iraq that provide its neighbors – Iran, Syria, Saudi Arabia, Jordan and Turkey – with an interest in achieving an accommodation that guarantees Iraq's unity, security and stability."
In other words, America will be shown the exit door, probably after she declares "victory"!
However, in reading Isaiah 13, the End of the Age prophecy against ancient Babylon (Iraq), we read: "Behold, the day of the Lord is coming!--fierce, with wrath and raging anger--to make the land and the whole earth a desolation and to destroy out of it its sinners." [Isaiah 13:9]
God expands His fierce anger in judgment from Iraq to include the whole world. God says he will act with fierceness and "raging anger" and will destroy both the "land" -- Iraq -- and the "whole earth". Thus, the progression we see in Joel 3 and Obadiah 16 -- from one nation to another, each in their own turn is in view here. God begins His judgment with a specific nation, or region, but then expands out His judgments to include others.
In other words, once God places the avenging army into Iraq to deliver His final, End of the Age judgment, God's judgment then expands outward to include the whole world! For this reason, I believe America's army will not leave Iraq before the world is consumed in the planned World War III.

An Asia Times editorial revealed the REAL reason the House Speaker had embarked upon this controversial diplomatic tour at this most sensitive time.
NEWS BRIEF: "Was it really Pelosi in Damascus?", By Sami Moubayed, Asia Times, April 6, 2007
"... maybe Pelosi was actually in Damascus at the request of Bush himself. All the talk about Bush being opposed to her visit, therefore, would be no more than media jargon, intended for local consumption in the United States. This would mean that Pelosi was in Damascus because Bush wanted her to be in Damascus."
In other words, because President Bush's harsh rhetoric against President Assad had rendered it impossible to actually negotiate with the Syrian President, Bush sent House Speaker Pelosi (Dem) to Damascus to negotiate for him And, just to ensure that no one realized what is really going on, Bush, Cheney, and Limbaugh launched the most vicious attack imaginable against Nancy Pelosi!
This incident is the best example I have seen in a very long time which proves the truth of the November, 2001, article entitled, "Breaking Out of the Mental Box - Learning To Think In The Opposite Direction To Find The Truth" (NEWS1558).
If you have never read this classic treatise as to how to understand the truth in almost any situation, please take a few moments to read it now.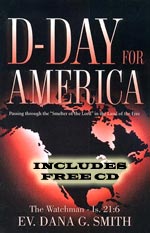 VI. American dominance may finally come to a planned end, as the Dollar continues its steep decline.
NEWS BRIEF: "Oil-enriched Arab Investors Turning Away from U.S. Dollar & U.S. Investments", By Kevin Zeese, Op-Ed News, March 28, 2007
"Three articles from Reuters (below) report that investors from the oil rich Gulf Arab nations are 'eager' to diversify away from the U.S. currency. Reuters reports movement to the Euro and Asia 'to invest windfall oil revenue, eager to ride the rise of China and India'."
Two years ago, Russian President Putin remarked that the only reason President Bush could afford his overseas "Regime Change" policy was that the Dollar was kept strong because the world's oil was bought and sold in American currency. Putin argued that the best way to force America back to her borders was to devalue the American Dollar, and that meant switching the purchasing of oil to other currencies.
I find it highly interesting that Iran is receiving her greatest threats from President Bush during the very time when she is quietly moving away from the U.S. Dollar in her oil markets. If the switch away from the Dollar to other currencies in the oil market becomes significant, the American economy would be so weakened that neither the President nor the Congress could afford to keep our troops overseas!
Now, let us return to this article for more revealing information:
"... the International Monetary Fund argued 'extraordinarily aggressively' for a correction in exchange rates, above all so as to reduce the massive U.S. current account deficit'. The Chinese yuan and currency of Gulf oil states 'should all appreciate' ... And, the European Central Bank will 'not require further interest rate increase'."
"Thus, as the U.S. economy falls further into debt, due to the cost of the war and the rising cost of oil, the Middle East and Asia will become wealthier. And, as the dollar depreciates the U.S. consumer will feel the loss of wealth of the United States."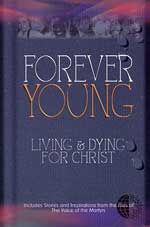 VII. The propaganda campaign against Fundamental Christians continues in America: A New Jersey public school held a terrorist hostage drill this past week You will never believe who the "terrorists " were!
NEWS BRIEF: "Hostage drill at NJ school features mock 'Christian terrorists', One News Now, April 2, 2007
"The head of a national, Texas-based pro-family group says a recent hostage drill at a New Jersey high school, which portrayed conservative Christians as terrorists, is reflective of a dangerous philosophy that has become prevalent in many parts of America ... A local paper reports that a drill at Burlington Township High School in New Jersey involved police portraying mock gunmen, described as "members of a right-wing fundamentalist group called the 'New Crusaders' who don't believe in the separation of church and state'. The fake gunmen were said to have been 'seeking justice because the daughter of one [member] had been expelled for praying before class'."
This type of propaganda exercise is called "stereotyping" and almost always immediately precedes the actual physical persecution of the minority being so targeted. This next sentence illustrates this to be the case.
"Historian and constitutional expert David Barton is president of WallBuilders, a national pro-family organization that distributes historical, legal, and statistical information and helps citizens become active in their local schools and communities. He says the stereotyping used in the high school's drill is an accurate indicator of what is being taught in public schools in the Northeast region of the country."
Cutting Edge has been warning for 20 years that Christians are being set up for persecution, especially after World War III has begun. This mock terrorist exercise incorrectly portrays Christians as being crazy enough to turn to weapons and bombs in order to protect our values; but increasing numbers of American citizens do not understand this. Too many Americans still think back to the "mad gunmen", David Koresh, who was said to be sexually abusive with young girls as he studied the Book of Revelation!
Do you remember what President Clinton said, immediately after the Waco disaster?
"Perhaps we should look at anyone who takes the Book of Revelation literally".
Now, 15 years later, this anti-Christian attitude is coming full circle.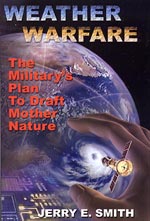 VII. One of the most shocking U.S. Supreme Court rulings in American history occurred this past week, as the High Court ruled in favor of Global Warming!
NEWS BRIEF: "High Court Rebukes Bush on Car Pollution: Supreme Court sides with Global Warming advocates", By MARK SHERMAN. Associated Press Writer, April 2, 2007
"WASHINGTON (AP) - The Supreme Court rebuked the Bush administration Monday for its inaction on global warming in a decision that could lead to more fuel- efficient cars as early as next year. The court, in a 5-4 ruling in its first case on climate change, declared that carbon dioxide and other greenhouse gases are air pollutants under the Clean Air Act."
This news is disastrous! Immediately after "Liberal" Democrats took control of Congress, we began to hear noises from various luminaries that Global Warming was a serious issue that needed legislation to "correct" the problem before it was "too late" for mankind.
Global Warming skeptics counted on the weak opposition of President Bush and the Supreme Court to keep Liberal Congress in check. If the President did not veto Global Warming legislation, surely the Supreme Court would strike it down.
After all, Republicans have controlled the Supreme Court for some time now. Many times we have heard President Bush and/or his subordinates, intone "give the President the judicial nominees which he needs" to fight Liberalism!
But now we can see that no one can depend upon the Supreme Court in this issue. Just as the Illuminati effected desegregation and "abortion on demand" through the Supreme Court, they are now using the High Court to throw America into Global Warming.
Soon, America will go down the road to the disastrous Kyoto Accords. You can kiss our Industrial economy "goodbye"