NEW DVD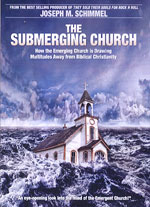 "The Submerging Church"
"How Emergent Church Is Drawing Multitudes Away From Biblical Christianity"
Includes bonus 90-Minute DVD Inside!
By Pastor Shimmel of Fight The Good Fight Ministries
What are Emergent Church leaders teaching that has so many of our current generation tuned in to their 'doctrine', but tuned out to Holy Scripture? How have Emergent leaders captured the hearts and minds of unsuspecting people all over the world, departing from many of the clear teachings, commandments and warnings found in the pages of the Bible?
Much of its doctrine rejects systematic Christian theology, the authority of Scripture and gospel exclusivity. Various strands of Universalism have also been subtly introduced, completely denying Jesus' own words and warnings. There is often an emphasis on 'here and now' theology rather than an eternal reality as set forth in scripture. Emergent leaders have also opened the door to the New Age and Occult, teaching the practice of contemplative, monastic, meditative prayers and mantras, even partnering with New Age mystics, authors and teachers.
Includes a bonus DVD 'THE EMERGENT CHURCH AND THE BONO-SCREWTAPE CONNECTION'. Many Emergents view Bono of the popular rock band U2 as their "prophet" and main icon in the Emergent Church movement. Learn why truth is sometimes stranger than fiction as we reveal the shocking truth behind what inspires this Emergent rocker.
Almost four hours of total material - Leaders exposed: Rick Warren, Brian McLaren, Tony Campolo, Rob Bell, Doug Pagitt, Tony Jones, Bono and more - http://www.cuttingedge.org/detail.cfm?ID=2415
---
---------- This Week's Hot News -------
I. Mitt Romney is now the inevitable Republican nominee!
Rick Santorum has just withdrawn from the race.
NEWS BRIEF: "Rick Santorum ends bid for GOP nomination", CBS News, April 10, 2012
"Rick Santorum suspended his bid for the presidency on Tuesday, removing the last significant obstacle in Mitt Romney's now all-but-certain march to the Republican presidential nomination ... In a statement, Romney called Santorum "an able and worthy competitor" and congratulated his often-bitter rival for his campaign.
" 'He has proven himself to be an important voice in our party and in the nation', said Romney. 'We both recognize that what is most important is putting the failures of the last three years behind us and setting America back on the path to prosperity."
We have postulated several times in the past six weeks that it seemed like a Romney / Santorum ticket might be in the future. Last week, Rick stated that he would be willing to serve Romney as a Vice Presidential candidate. Now all that is needed is for Romney to reach out to Santorum. That gesture might be quickly forthcoming.
"John Brabender, a senior Santorum strategist, said Santorum has spoken to Romney about leaving the race and that Romney has requested a meeting in the 'near future'."
Now that Mormon Mitt Romney is the inevitable Republican nominee for President of the United States, we genuine Christians must mobilize to inform people that no genuine Christian is allowed by Scripture to vote for a Mormon for any office -- even dogcatcher!
Our DVD, "Mormonism's Temple of Doom: 2012 Election Alert" accomplishes two very important goals in our society right now.
1) Bill Schnoebelen does a really great job in effectively educating people as to the true Luciferian nature of Mormonism. He goes far beyond merely teaching how Mormonism is a "non-christian cult", which is the standard line in most Evangelical teaching.
Bill amply proves that his Druid coven leader was correct when he stated, "Mormonism was created by witches for witches". Later, this same coven leader told Bill that the highest level of Witchcraft practiced in the world today is practiced at the Mormon Temple in Salt Lake City.
2) We added a section entitled, "2012 Election Alert" in which we provide the Biblical standard which forbids us today from supporting a Mormon. You may be surprised, not only of the applicability of Scripture to today's world, but to the powerful, no-nonsense admonition to not have anything whatsoever to do with a man who is a higly-ranked priest of Mormonism!
You need to learn this material and then to spread its message far and wide.
II. M.I.T. predicts that 50% of all humanity will be killed deliberately during the upcoming economic crash.
What is the answer to prevent this tragedy? Yes - of course - Global Government!
NEWS BRIEF: "MIT Predicts Half of Humanity to Be Culled in Post-Industrial Crash ", by Aaron Dykes,
Infowars.com, April 9, 2012
"Will 5 billion people perish from the earth in the coming century?"
"Physicist Graham Turner has recently made news again after revisiting computer models MIT researchers created for the Club of Rome's 1972 publication that sees a drastic decline in human population coming in relation to a increasing scarcity of resources. Turner's basic conclusions, however, give away the agenda in plain sight. 'The world is on track for disaster', he bluntly states, while suggesting that 'unlimited economic growth' is still possible if world governments enact policies and invest in green technologies that help limit the expansion of our ecological footprint."
There you have the key to understanding that this MIT "prediction" is sheer propaganda. And, of course, the most important goal of this type of propaganda campaign is to convince citizens the world over that they must submit to a Global Dictatorship if the world is to avoid complete and utter destruction, a collapse of national systems which could kill 50% of all humanity.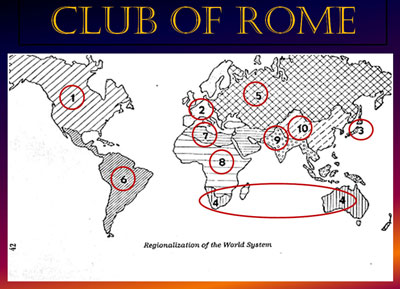 Since the "Club of Rome" is mentioned in this propaganda exercise, it might be helpful to remember the most important initiative created and published by this key New World Order group.
Pictured to the left is their reorganization plan to abolish all individual nations, replacing them with only 10 Supernations.
Of course, this plan is highly significant because it will fulfill Daniel 7:7-8 once it is completed. Please take a few moments to read our key article on this subject, NEWS2363, entitled, "There Is Only ONE Sequential Prophecy Which Shall Provide Us A Clear Gauge By Which We Can Know The Approximate Time That Antichrist Will Arise!"
Now that you realize that this scary "prediction" by MIT "researchers" is simply following an Illuminati Plan which will fulfill prophecy, don't you feel at least a little at ease? The fact of the matter is that the Illuminati Plan does foresee an utter global economic collapse, but not until Daniel 7:7-8 is completely fulfilled. This prophetic reality means that all the planned ten supernations must be organized, each with its own currency, a single parliament, a single leader and a single set of laws.
Even the European Union has not accomplished all these goals, and they have been working toward them since December 31, 1992! Unless a major worldwide event occurs which speeds the timetable dramatically, the world could be another 30 years before this 10-Nation Reorganization Plan is completed.
In the meantime, the Illuminati fully intends to keep the world moving upward into greater prosperity, believing that mankind will not allow itself to be maneuvered into the New World Order unless they felt prosperous; this thinking is especially strong in the Industrialized World like America and Europe!
III. The attitude toward government censorship is alive and growing, even amongst Conservatives in Arizona!
The precedent this bill might set is truly troubling.
NEWS BRIEF: "Trolling Could Get You 25 Years in Jail in Arizona", GIZMODO News, April 3, 2012
"One of the Internet's basic tenets—the right to be as much of a myopic, infantile a***** as humanly possible—is currently under attack in Arizona. A sweeping update to the state's telecommunications harassment bill could make naughty, angry words a Class 1 misdemeanor. Or worse."
"It's a dangerous precedent, yet another bill written and supported by legislators who fundamentally don't understand the nature of the internet ... The statute states that:
"It is unlawful for any person, with intent to terrify, intimidate, threaten, harass, annoy or offend, to use a ANY ELECTRONIC OR DIGITAL DEVICE and use any obscene, lewd or profane language or suggest any lewd or lascivious act, or threaten to inflict physical harm to the person or property of any person."
This list of offenses is very broad and can be applied to any electronic or digital device you might be using. For example, if a person shared the Gospel of Jesus Christ to another over a digital phone, that person could claim "harassment" or "intimidation".
Most Conservatives believe that only Liberals can pass laws threatening our Constitutional liberties, despite overwhelming evidence to the contrary. Shortly after George W. Bush ascended the White House, I warned in a Newsletter that the public has more to fear from a Conservative than a Liberal in terms of losing liberties.
President Bush signed legislation which is far more dictatorial than anything President Obama has signed. If you don't believe it, find the Patriot Acts I and II online and read them. These laws basically allow the government to arrest anyone for any reason whatsoever, denying them our Constitutional protection of legal counsel and trial by jury in a reasonable time.
On paper, "Conservative" George W. Bush reduced America to a dictatorship - on paper for now. God help us when some future President enacts all these laws.
IV. A Conservative Representative from Orlando, Florida, is raising the alarm that Obama may be planning to seize dictatorial powers.
"Martial Law" is the frightening warning.
NEWS BRIEF: "Orlando's Rep. Adams fears Obama power grab - Martial Law ", April 7, 2012
"A White House order updating federal emergency powers has raised alarm among some conservative commentators, and U.S. Rep. Sandy Adams, that President Barack Obama is attempting to grab unconstitutional powers. A columnist with The Washington Times declared the mid-March order — an update of a 60-year-old document outlining the president's authority in a national emergency — 'stunning in its audacity and a flagrant violation of the Constitution'. The conservative Drudge Report website linked to it with the headline, 'Martial Law?' "
While a declaration of Martial Law is planned, it will not be implemented until the final 10-nation reorganization about which we talked, above, is finally set in place. This reality means that it likely will be years before any President implements Martial Law and seizes dictatorial powers.
Do you remember that the very same alarm was raised by a Republican representative about President William Clinton? In July, 1998, we posted an article warning of an "unprecedented, naked power grab that should have elicited thunderous opposition from Congress, the media, and the people". (NEWS1190, entitled, "FORMER CNN PRODUCER JACK SMITH CONFIRMS WE HAVE A SECRET ARMY AND ARE A STEP AWAY FROM SECRET POLICE")
Until the day he left office January 20, 2001, Bill Clinton was dogged by Conservative critics, claiming he was going to prolong his days in the White House by overturning our Constitution and declaring Martial Law.
That did not happen and neither will this warning! You can take this statement to the bank!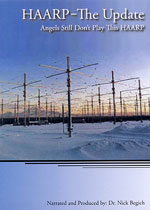 DVD
VI. America's heartland is being ripped apart by tornadoes! Why?
Listen to Defense Secretary William Cohen reveal the scientific capability to control weather forces!
"Others (Enemy scientists) are engaging even in an eco-type of terrorism whereby they can alter the climate, set off earthquakes, volcanoes remotely through the use of electromagnetic waves." (Defense Secretary William Cohen, "COHEN ADDRESS 4/28 AT CONFERENCE ON TERRORISM: Terrorism, Weapons of Mass Destruction, and U.S. Strategy, Sam Nunn Policy Forum, April 28, 1997 University of Georgia, Athens, Georgia)
With this quote in mind, let us now examine our news story.
NEWS BRIEF: "Why Is The Heartland Of America Being Ripped To Shreds By Gigantic Tornadoes That Are Becoming More Frequent And More Powerful?", The Economic Collapse News, April 9, 2012
"What in the world is going on in the heartland of America? Spring has barely even begun and we are seeing communities all over America being ripped to shreds by gigantic tornadoes. A lot of meteorologists claimed that the nightmarish tornado season of 2011 was an "anomaly", but 2012 is shaping up to be just as bad or even worse. These tornado outbreaks just seem to keep getting more frequent and more powerful. For example, several "supercell" tornadoes ripped across the Dallas-Fort Worth metro area on Tuesday. People all over America were absolutely horrified as they watched footage of these tornadoes toss around tractor trailers as if they were toy trucks."
Consider the statistics:
"Prior to the horrific tornadoes that we saw on Tuesday, there had been 326 tornadoes in the United States so far in 2012. That is about twice as many as usual for this time of the year. Overall, the United States only sees about 1,200 tornadoes for the entire year usually. The busiest time of the year for tornadoes is still a way off, and we are on pace for a truly historic year."
But, the power of these tornadoes is truly increasing, some might say exponentially.
"Many of these tornadoes are immensely powerful ... There were even reports of massive "debris balls" in Dallas, Ellis, Johnson and Tarrant counties. These tornadoes picked up huge amounts of debris into the air that were just carried along by the storms. That must have been an absolutely horrifying sight to behold."
"Overall, 2011 was the worst year for natural disasters in U.S. history ... In 2012, we have already seen one of the worst tornado outbreaks ever recorded in the month of March in all of American history. A couple of small towns in Indiana were virtually completely wiped out by that outbreak."
What is the trend for the past several years? Prepare to be shocked.
"In 2009, there were 1146 tornadoes in the United States.
In 2010, there were 1282 tornadoes in the United States.
In 2011, there were 1691 tornadoes in the United States.
In 2012, we are on pace to far exceed the total we saw in 2011."
At this point, we have three major questions that demand explanation:
1) What is causing this multi-year trend toward more and more tornadoes?
2) Why are tornadoes now becoming more and more powerful?
3) Is there something special about the heartland of America?
Answers:
1) Former Defense Secretary William Cohen provided the answer to Question #1. Scientists control all weather functions through the use of electromagnetic waves. We encourage you to spend some time in our Weather Control section, reading the articles we have posted. In these articles, we prove human control of weather forces a number of ways, including old-fashioned journalistic research!
2) If scientists can create and steer storms such as hurricanes and tornadoes, they certainly can control the intensity of such storms.
3) There is, indeed, something very special about the heartland of America.
Please take a close look at this "Rewilding Map of the United States". What is the term, "rewilding" and what does it have to do with tornadoes? The New World Order Plan calls for a rapid and forced reduction in the world's population from the present 6 billion to only 2 billion. This Plan also envisions severely restricted usage of the land, all over the world, and a return back to the kind of economy which existed worldwide about 300 years ago.
Before you scoff, let me remind you of the words of Jose Argulles, writing in his "25-Year Plan For The Earth". Arguelles calls for a "5-year phase-out of our industrial civilization", to be implemented by the United Nations! As if this information is not shocking enough, then Arguelles drops the real bomb. This 5-year plan will be "Known as the Era of Reseeding, it will thin out major population centers. The human population will be resettled." ["Progress As If Survival Mattered", Friends of the Earth: 1981, p. 68-70, quoting David Brower, Friends of the Earth Chairman, former head of Sierra Club, as quoted in "A Planned Deception: The Staging of a New Age 'Messiah', by Constance E. Cumbey, Pointe Publishers, Inc., East Detroit, MI, 1985, p. 164-5.]
These areas to be set aside in New World Order planning will be swept of all human living and/or development, as part of the United Nations Biodiversity Protection program, created in 1972. This plan literally conceives of setting aside huge areas of the world where no humans can live -- will be allowed to live -- or work, or play. While this plan is global and is being instituted globally, we will limit our study of it to the United States. [The entire plan is published in a report entitled, "Our Global Neighborhood: The Report of the Commission On Global Governance", Oxford University Press, ISBN 0-19-827997-3, 410 pages long]
This plan in America is called the "Rewilding" of America. This term means to re-wild this continent. In other words, they plan to sweep aside all evidences of human endeavor, i.e., homes, businesses, structures, entire cities, allowing the land to go back to its natural state, before the wicked White Man took the land from the Native Americans (Indians).
Take a closer look at the heartland of America in this map, above. The June 25, 1993, issue of Science magazine reports that the plan calls for 23.4% of the land to be put into wilderness (no human use- Red) and 26.2% into corridors and human buffer zones (very limited use by humans - Yellow)." This is 50% of America!!! You will be able to see if your area is one of those who are to swept clean of human activity.
The Global Elite are using their capability of controlling destructive weather forces to start clearing the red and yellow zones on this map, above. Using destructive storms to start forcing people to relocate elsewhere, the Elite is trying to sweep all evidence of human activity from these Red and Yellow zones. The really effective next step is to order insurance companies to announce that they will no longer rebuild homes and cities in areas prone to tornadoes, earthquakes, flooding, hurricanes, and possibly even fires.
Social Scientists call this type of activity "Social Engineering".
Now you know why scientists who could control weather forces in such a way as to eliminate all destructive storms are, instead, using such storms and increasing the power and frequency of such storms to wreak havoc upon all people living now in the Red and Yellow zones.
---
Two New Blockbuster DVD's From Doc Marquis
"COMBO DVD OFFER: Aliens, Fallen Angels or Antichrist"
by Doc Marquis - Volumes 1 and 2 - Total of 3 DVD's and 7 hours of teaching
Regularly $49.98, Only $39.90 for this Combo Offer, Saving You Over $10.00
You save over $10 by buying these two DVD's from Doc Marquis. You are paying only $19.95 per DVD Set when you buy this combination offer. This combo offer contains 4 DVD's and 7 hours of teaching.
Doc Marquis demonstrates the horrific reality that Aliens, UFO's are really Satan's Fallen Angels and that, when the time comes, they will greatly aid Antichrist in his created of the New World Order.
Occult signs and wonders, like crop circles, are simply and only 'signs of the times', warning mankind of their impending doom.
Doc teaches from the perspective of his training while in Illuminati Satanism. Therefore, these two DVD's will give you the right bottom-line answers you cannot get anywhere else. http://www.cuttingedge.org/detail.cfm?ID=2410
Also available to purchase individually -
http://www.cuttingedge.org/detail.cfm?ID=2409
http://www.cuttingedge.org/detail.cfm?ID=2408
---
New Headline News Articles
World Trade Organization Has Just Overruled American Law!
National Sovereignty Continues To Slide Into The Abyss. This WTO ruling is a major step toward the planned global Absolute Dictatorship

Gasoline falling to $1.13 per gallon?!
Might this development be President Obama's "October Surprise" which could guarantee his reelection?
The Six Step Attitudinal Change Plan - Insidious Technique To Change The Mindset of An Entire Population, Invisibly, Silently
You will be shocked to discover how much of our daily lives is being bombarded by the tactics of this mindset change program!

Church Pastors Are Betraying Their Own People!
Some Churches Are Cooperating With The Federal Government In Encouraging Their Members To Get A Useless Flu Shot Right In the Church - Either Before or After Service!
Truly, religious leaders today are fulfilling the Scripture - "Let them alone: they be blind leaders of the blind. And if the blind lead the blind, both shall fall into the ditch." (Matthew 15:14)
---

Purchase a 1-Year Subscription, you may select 1 FREE gift
Purchase a 2-Year Subscription, you may select 2FREE gifts
Purchase a 3-Year Subscription, you may select 3 FREE gifts
Purchase a 4-Year Subscription, you may select all 4 FREE gifts
We have changed our FREE gifts available to you when you subscribe to Headline News, adding two Pastor Hoggard DVD's to the Seminar Tapes and the Radio Collection CDROM.
---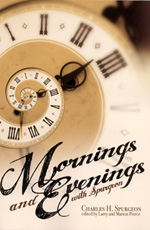 --------Concluding Inspiration ---------"They took Jesus, and led Him away." John 19:16
He had been all night in agony, He had spent the early morning at the hall of Caiaphas, He had been hurried from Caiaphas to Pilate, from Pilate to Herod, and from Herod back again to Pilate; He had, therefore, but little strength left, and yet neither refreshment nor rest were permitted Him. They were eager for His blood, and therefore led Him out to die, loaded with the cross. O dolorous procession! Well may Salem's daughters weep. My soul, do thou weep also?
What learn we here as we see our blessed Lord led forth? Do we not perceive that truth which was set forth in shadow by the scapegoat? Did not the high-priest bring the scapegoat, and put both his hands upon its head, confessing the sins of the people, that thus those sins might be laid upon the goat, and cease from the people? Then the goat was led away by a fit man into the wilderness, and it carried away the sins of the people, so that if they were sought for they could not be found.
Now we see Jesus brought before the priests and rulers, who pronounce Him guilty; God Himself imputes our sins to Him, "the Lord hath laid on Him the iniquity of us all;" "He was made sin for us;" and, as the substitute for our guilt, bearing our sin upon His shoulders, represented by the cross; we see the great Scapegoat led away by the appointed officers of justice. Beloved, can you feel assured that He carried your sin? As you look at the cross upon His shoulders, does it represent your sin? There is one way by which you can tell whether He carried your sin or not. Have you laid your hand upon His head, confessed your sin, and trusted in Him? Then your sin lies not on you; it has all been transferred by blessed imputation to Christ, and He bears it on His shoulder as a load heavier than the cross.
Let not the picture vanish till you have rejoiced in your own deliverance, and adored the loving Redeemer upon whom your iniquities were laid.
---
Directory of all news articles
Free Radio Transcripts

Free Headline News Archives

Freemasonry

What Saith Rome

Teachings from the Catechism

Bookstore

Meet the Staff

Weather Control


May Jesus Richly Bless You,
David Bay, Director
866-909-2850 Toll Free Customer Service - Order Line
803-356-2850 Customer Service - Order Line - For Out of Country Customers
803-356-2860 Fax