Easter Proven To Be Deeply Pagan, Not Christian!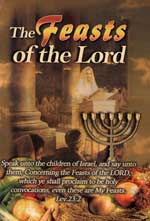 "The Feasts of the Lord In Prophecy"
Jesus celebrated Passover, Not Easter!
DVD with FREE Booklet - 5-DVD Set, almost 5 hours
Regularly $49.95, Now Only $29.95, Saving You $20!
---
Blockbuster Catholic DVD Sales Offer: Save $47!

Regularly $94.97
Combo Price: $47.48
5 DVD's, almost 10 hours of teaching
---
NEW DVD
by Doc Marquis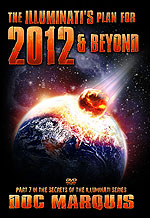 "The Illuminati's Plan For 2012 And Beyond"
Quality Will Be The Best of Doc's Series
---
New DVD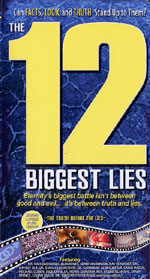 This is one of those videos which every Christian needs to help them contend for the faith in this lost and dying world.
---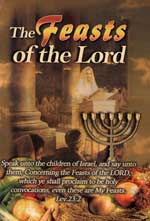 "The Feasts of the Lord In Prophecy" DVD
Did you know that Jesus and His disciples celebrated 'Passover', not Easter?
On Sale! Regularly $49.95, for $29.95, Saving You $20!
---
Newest Hoggard DVD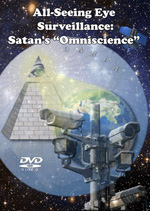 "All-Seeing Eye Surveillance"
"Satan's 'Omniscience' "
Still Only $14.99
May be Hoggard's best work!
---
NEW
Prophetic Book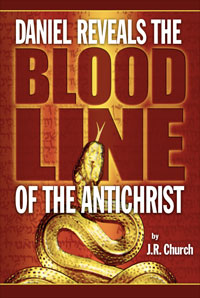 "Daniel Reveals the Bloodline of the Antichrist"
New Book by Dr. J.R. Church
Daniel focused on the roots and works of the future Antichrist
---
'Secrets of the Illuminati' DVD's
Our Most Popular Videos!
by Doc Marquis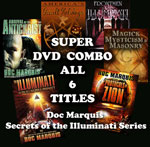 Super Combo Offer DVD:
Get the whole 'Secrets of the Illuminati' Series
Regularly $229.94 if bought individually
On Sale $149.94, Save $80
Individual Titles:
-------
"Arrival of the Antichrist"
2-DVD Set, 3 1/2 Hours
Dramatically Expanded and Updated, by Former Satanist Doc Marquis
#1 of 6 in Series
-------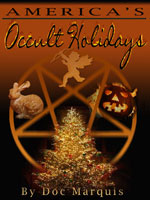 "America's Occult Holidays"
#2 of 6 In The Series
-------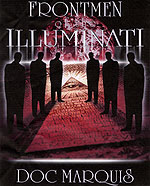 "Front Men of the Illuminati"
# 3 of 6 In Series
-------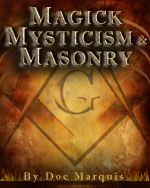 "Magick, Mysticism, and Masonry"
#4 of 6 In Series
-------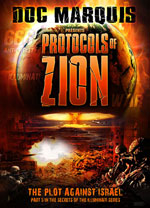 The Illuminati Protocols of Zion: The Plot Against Israel
2 DVD Set
#5 of 6 In Series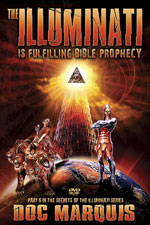 The Illuminati Is Fulfilling Biblical Prophecy
2 DVD Set
#6 of 6 In Series
Founding Fathers New DVD
---
Big Savings on Closeouts and sale items
---
SHOPPING
---------- This Week's Hot News -------
I. Secretary of State Hillary Clinton throws down the "Pentagon's New Map" gauntlet to all strongman dictators standing in the way of planned Regional Governments #7 and #8!
Stand down or die!
NEWS BRIEF: "Clinton Says Arrest of Gbagbo A 'Signal' to Dictators, Tyrants ", Voice of America, April 11, 2011
"U.S. Secretary of State Hillary Clinton says the arrest of defeated Ivory Coast President Laurent Gbagbo sends a message to dictators that they cannot disregard the verdict of free elections ... The United States had supported the African Union and United Nations effort to dislodge Gbagbo with financial and travel sanctions. And welcoming his surrender, Clinton said the episode makes clear there will be consequences for leaders who defy the results of free elections."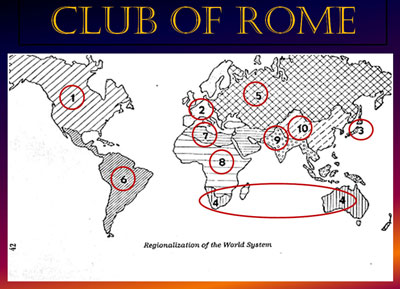 As Cutting Edge has repeatedly stated during the past four months, in reporting the sweep of "democratic protests" through Northern Africa / Middle East and in Tropical Africa, the objective is to remove any reluctant governments in this region so that a collection of compliant governments may offer no resistance to the planned Regional Governments (Club of Rome Plan).
Secretary Clinton's remarks cuts to the heart of the scripted "Regime Change" planned for this entire continent. Clinton's remarks were triggered by the forcible removal of the Ivory Coast President. The Ivory Coast lies within Regional Government #8.
Now that the resistant President Gbagbo has been removed, all remaining strongman dictators in the entire region are put on notice: "You're Next"!
II. Libya's dictator, Gaddafi, still has not gotten the message.
NEWS BRIEF: "Libyan Rebels Reject African Peace Plan", The Slatest Edition News, April 12, 2011
"A peace plan proposed by the African Union has not tempted Libyan rebels, who insist that Col. Qaddafi must go as part of any deal. A rebel council announced its decision after meeting with members of the African Union in Benghazi to discuss the proposal, reports the Los Angeles Times. 'The African Union initiative does not include the departure of Qaddafi and his sons from the Libyan political scene, therefore it is outdated'," a rebel spokesperson said from their de facto capital. 'We will not negotiate on the blood of our martyrs. We will die with them or be victorious'."
This peace plan proposal came from the African Union, which means that Gaddfai's old buddies got together to propose a plan which would leave the Colonel in power. Of course, Gaddafi accepted the plan, called a "Roadmap", knowing full well that the rebels would reject it.
Libya is facing a NATO / American unified military force which is quite formidable -- on paper. If Western leaders really wanted Gaddafi out of power, he would be gone in less than an hour. Therefore, since Gaddafi is still in power, he remains there because the time for him to depart has not yet arrived.
When the time for his departure arrives according to the script he is following, he will be gone very quickly. Earlier in this contrived crisis, the United Nations and NATO established the precedent that foreign military intervention could be a proper tool by which to effect a Regime Change. Perhaps another precedent will occur before the Libyan tyrant is removed: a ground invasion by foreign troops, ordered by the United Nations and commanded by military leaders other than American.
Should that precedent be set, every strongman of every nation lying in the planned Regional Governments #7 and #8 can pack their bags, for their immediate doom will be etched in stone.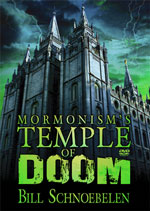 DVD
III. Mitt Romney makes it official: he is running for President.
Now, will his fellow Mormon, Jon Huntsman, join Romney in capturing the White House for the Church of Jesus Christ of Latter Day Saints? You know the "Jesus" the Mormons have in mind; he is the one whose brother is Lucifer!
NEWS BRIEF: "Romney opens White House quest for 2012:, The 'Boston Herald, April 12, 2011
"Former Bay State Gov. Mitt Romney ended the 2012 guessing game and launched a presidential exploratory committee as a first step toward another run for the White House .. Taking a cue from President Obama, Romney made the announcement in a video blasted over Facebook and Twitter after meeting with students at the University of New Hampshire yesterday."
Mitt launched his campaign powered by slogans testifying to America's former greatness.
" 'It is time that we put America back on a course of greatness, with a growing economy, good jobs and fiscal discipline in Washington', Romney says in the video ... Romney is viewed as a battle-hardened challenger this time around as he's already been vetted by opponents and withstood the harsh rigors of a presidential campaign, including taking hits during debates and bouncing back."
As Mitt Romney begins his daily campaign, we should expect him to emphasize the danger the American Constitution is in right now. For over 100 years, a Brigham Young prophesy has been hanging over the American political landscape.
Known as the "White Horse Prophecy", this prophecy seems to be taking on new life for 2012.
Mormons fervently believe that the US Constitution is a divinely inspired document. They view it in virtually the same way they view the Bible or the Book of Mormon or other standard works of their church. Thus, the National Center for Constitutional Studies has – as its underpinning – the idea that the document they are studying is virtually holy writ.
Most knowledgeable Mormons believe this doctrine and viewed with grave suspicions the rise of Supreme Court decisions which seemed to chip away at a strict interpretation of the Constitution. This would be much like Christians who have little patience with liberal theologians who interpret the Bible very loosely and do not regard it as the very Word of God.
This would put most Mormons on the same page politically as the conservative wing of the Republican party. Many LDS leaders – including Brigham Young - that a time would come when the US Constitution would "hang by a thread" and that the elders of Israel (meaning the LDS leadership) would come in and save the day.
When the Constitution is in dire peril, one will come who is mighty and strong. He will come riding (figuratively perhaps) on a white horse and will wield awesome political and spiritual power.
This mysterious priesthood elder would somehow seize control of the US government to prevent the total abrogation of the Constitution. He would assume total power and create an LDS "Kingdom" in America. At that time, this "one mighty and strong" would be proclaimed the new "Prophet " (First President) of the LDS church and would also be president of the United States. Thus, he would wield both supreme political power of the most powerful nation on earth and also be the "Prophet, Seer and Revelator" (12) of the LDS Church.
Since the Romney family is one of the "hereditary LDS families", Mitt is uniquely powerful within the Mormon Church. He is incredibly rich and powerful, and has been honing his campaign skills for a very long time now.
We can expect Conservative Republicans to flock to Romney's banner rather than seeing Obama be elected for another four years. Already, Christian Conservatives are being told that they can, and should, support a Mormon for President.
To foil this propaganda push, we have produced Bill Schnoebelen's newest DVD, "Mormonism's Temple of Doom". We educate you on what kind of Luciferian religion Mormonism is, and then we show you the Biblical Scriptures forbidding any genuine Christian from supporting a Mormon for any office in the land.
"Mormonism's Temple of Doom" is one of those "just in time" bookstore resources. Your church leaders need to watch this video, so they will not embarrass themselves by standing in their pulpit, calling for members to support Romney or any other Mormon for office.
IV. Japan has raised the nuclear accident level to match the Russian level of Chernobyl.
NEWS BRIEF: "Japan increases nuke crisis severity to match Chernobyl", San Francisco Chronicle, April 11, 2011
"Japan's nuclear regulators raised the severity level of the crisis at a stricken nuclear plant Tuesday to rank it on par with the 1986 Chernobyl disaster. An official with the Nuclear Safety Commission of Japan, speaking on national television, said the rating was being raised from 5 to 7 — the highest level on the international scale."
While this development is serious, does it mean that the world will be as polluted as it was with the Russian disaster?
"The level 7 signifies a 'major accident' with 'wider consequences' than the previous level, according to the standards scale ... 'We have upgraded the severity level to 7 as the impact of radiation leaks has been widespread from the air, vegetables, tap water and the ocean', said Minoru Oogoda of Japan's Nuclear and Industrial Safety Agency."
This next article reveals that the Chernobyl fiasco was still much more serious than the disaster at the Fukushima Dai-ichi nuclear plant.
NEWS BRIEF: "Japan's Fukushima fallout is serious, but it's not Chernobyl ", by Mark MacKennon, The Globe and Mail News, April 12, 2011
"Fukushima isn't Chernobyl. At least not yet."
"I have the little-sought-after distinction of having been to both places. The situation in Fukushima is dire – and terrifying for those who live in the region – but we're not yet at the stage where an entire region of Japan needs to be written off for decades or centuries to come, as with Pripyat, the city closest to the Chernobyl reactor in what is now northern Ukraine. Pripyat remains a ghost town, with "April 26, 1986" still written on classroom chalkboards and the envelopes left in people's mailboxes. After being left to stare at the sky in confusion for several hours after the nuclear disaster that day, the 47,000 residents of Pripyat were hastily ordered out of the city and never allowed to return."
But, wait a minute. Didn't the government order all people within a 20-kilometer radius to evacuate?
"The tens of thousands of Japanese who were evacuated from the 20-kilometre zone around the Fukushima Dai-ichi into makeshift shelters are temporarily sharing that fate ... but for Fukushima to truly move alongside Chernobyl on the scale of nuclear disasters, the situation would have to continue to deteriorate for some time to come."
"The amount of radiation released since the Fukushima Dai-ichi plant was crippled by the March 11 earthquake and tsunami is still only about 10 per cent of that spewed into the air when Chernobyl Reactor No. 1 exploded. The key difference between the two disasters remains that the four troubled nuclear reactors at Fukushima shut down as they were supposed to on March 11, while Chernobyl exploded while the reactor was still running, causing a catastrophic chain reaction that shot radiation into the upper atmosphere."
Remember the warning Doc Marquis issued in his DVD, "The Illuminati Is Fulfilling Bible Prophecy", the objective of all these scripted events is to overwhelm the average citizen with troubles that they will become weary beyond belief and will one day allow a very charismatic leader take them over the cliff into the Abyss like a flock of lemmings!
Are you that tired yet? Are you worried about our high levels of technology one day ruining this Earth? If you are, the Global Elite has you just where they want you!
Overwhelmed by bad news.
Sick and tired of it all.
If this is you, then you may be ready to receive the claims of Antichrist.
---
New Headline News Article
Beware!! Republican and Tea Party Leaders Are Beginning To Sound The Fraudulent Warning That 'Liberal Judges' Are Threatening 'Conservative' Values!
Their phony solution? Political activism which will elect Conservative officials and judges! (Remember: Terri Schiavo was killed by Republican Judges - Republican judges provided the majority to legalize Sodomy and Abortion with Roe vs Wade)
"Truth is not what is; truth is what people think it is." (Adolf Hitler)
"What luck for rulers that people do not think." (Adolf Hitler)
http://www.cuttingedge.org/news/n2444.cfm
---
New Book
"The Fall of Satan: His Horrific Nature Starkly Revealed"

The ruler of darkness… the Tempter… the Great Red Dragon… Apollyon; the Destroyer… One being is revealed to have all these titles and more… names that reveal his horrific nature… All names given to Satan, your adversary who comes like a lion "seeking whom he may devour" (1 Peter 5:8).
Today, many question and even mock the very existence of Satan, as well as the reality of evil. Even in the Church, there are few biblical resources on the subject to counter the destructive claims raised in today's humanistic culture. In The Fall of Satan: Rebels in the Garden you will discover the answers to 35 captivating questions, such as: 1) How could one created good become so absorbed by evil? 2) Why would God, who is not evil, allow evil to continue to exist? 3) Did sin begin with Adam or was its origin found in Satan? 4) When did Satan rebel against God's authority?
Where can the answers be found to such provocative, spiritual questions that have been asked so many times over? Carefully consider the biblical response, since it is the only completely reliable foundation for information about Satan. As our absolute authority, we must reject unqualified conclusions drawn from sources outside the Bible, such as the current ideas and traditions of the culture. No believer should be unaware of these sound answers found in the Bible.
6 x 9 • 176 pages • Paper -Watch Promo for This Book
---
New Headline News Articles
The National Association of Evangelicals is getting ready to align with the Church of Jesus Christ of Latter-Day Saints! http://www.cuttingedge.org/news/n2442.cfm
Mormon Glenn Beck Meets With Southern Baptist Billy Graham, Urging Him "To Come Together" - Yoking Believers With Unbelievers!
Beck is making major inroads to convince Evangelical leaders to support his cause. Beck has even taken control of the "Black Robed Regiment" to finally cement a bridge from Mormonism to Christianity. Genuine Christians are in dire danger of being mightily deceived. http://www.cuttingedge.org/news/n2441.cfm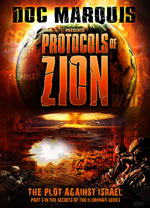 DVD
Why Is China Building Large Cities Completely Devoid of People? The answer will shock you, for a nearly unknown part of the Plan is being implemented. This development means that the appearance of the Antichrist is closer than many think possible.
http://www.cuttingedge.org/news/n2440.cfm
---
Close-Out Bookstore Item -- Save $15.00!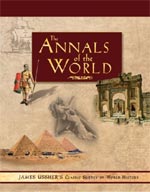 "The Annals of the World"
James Ussher's Classic Survey of World History"
Regularly $34.99, Close-out At $19.99
Wonderful Home School resource, with 960 pages, weighs 5 pounds!
Considered both a literary classic and an accurate historical reference from Creation to 70 A.D. For the first time, this classic work has been translated into modern English.
This treasure trove of material also contains many human interest stories from original historical documents collected by the devoted Christian historian and scholar Archbishop James Ussher. Precisely dated and referenced, this volume is much more than just a fascinating history book -- it is a work of history
Contains over 2,500 citations from the Bible - Is fully indexed, with 8 appendices
A "one-of-a-kind" historical homeschool resource and we have limited stock on hand!
---
Most Popular DVD In The Bookstore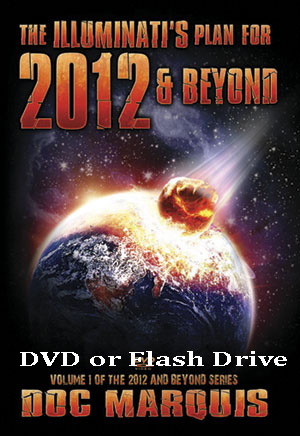 New Doc Marquis DVD - His Best Ever!
"The Illuminati's Plan For 2012 And Beyond"
2-Disc Set - Volume 1
Now that you have read and heard the noise and chatter about the year 2012, you will be pleased to know the truth of the Illuminati Plan for 2012, from a man who knows the Plan thoroughly, former Illuminati Luciferian, Doc Marquis!
After watching this 'One of a Kind' DVD set, you will no longer wonder what will happen after December 21, 2012!
Is the end of the world near? Are we doomed to destruction? Do we have any hope for tomorrow beyond the year 2012? In this new, exciting and riveting 2 part DVD set renowned author and former Illuminati witch Doc Marquis takes up the daunting task of revealing the truth behind December 21, 2012.
At the end, through a unique series of question and answers along with comparisons of the Holy Scriptures Doc Marquis shall reveal the final truth behind the mystery of 2012.
2-DVD Set, nearly 4 hours - http://www.cuttingedge.org/detail.cfm?ID=2304
---

Purchase a 1-Year Subscription, you may select 1 FREE gift
Purchase a 2-Year Subscription, you may select 2FREE gifts
Purchase a 3-Year Subscription, you may select 3 FREE gifts
Purchase a 4-Year Subscription, you may select all 4 FREE gifts
We have changed our FREE gifts available to you when you subscribe to Headline News, adding two Pastor Hoggard DVD's to the Seminar Tapes and the Radio Collection CDROM.
---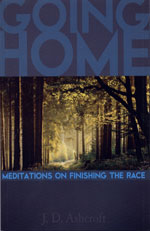 --------Concluding Inspiration ---------""The prayer of a righteous person has great power as it is working." James 5:16
Another thing that we can do to occupy our time during our last illness is to pray. This action, by which we speak to God on behalf of others and ourselves, is one of the greatest privileges we have as Christians. It is easy to be distracted by illness, by the medical professionals who try to help us, and the suffering of pain itself. These distractions must recede over time to give us time to quietly wait for God to come for us and take us home. As we begin to let go of this world, it is a blessing to be able to strengthen the bridge between heaven and earth by prayer. Moreover, there are many things that need prayer during this time. It is important therefore, that we take God at His Word and trust what He says about prayer: "the prayer of a righteous person has great power."
Elijah was a person just like us, but he prayer that it would not rain, and God answered his request. We are just like Elijah, in that we own no righteousness except that which comes to us as a gift through Jesus Christ our Lord. He is our righteousness (I Cor. 1:30). The Lord has given us the tremendous privilege or prayer, and He has promised that He will hear and answer petitions which are in accordance with His will. In our physical weakness, we can be strong in the Lord and in the strength of His might. Our prayers can have great power for good, and benefit all around us.
What then should we pray for as we prepare to die? We should pray for our families, that God would comfort them, protect them, guide them, and grant them faith in Him during this time of pain and suffering. We should pray for those who are also suffering end of life sicknesses outside the blessing of faith in the Lord, that they might come to know Him as their Lord and Savior. We should pray for all those we love who do not know the lord, that they would not die without Him. We should pray especially for our spouses, that they might be comforted as they grieve our loss with the comfort of the Holy Spirit. We should pray for all the children in our families, that they might be blessed and led by the Lord all the days of their lives. We should pray for those around the world who are suffering under deprivation, persecution, or sickness, that God would meet all their needs according to His riches in glory in Christ Jesus. And, we should pray for ourselves that we would be faithful even unto death. There is much, much more we can pray for, but these thoughts can serve as a springboard to fruitful hours of intercession, for which God will bless you both on earth and in heaven.
Dear lord, grant to me the commitment to pray each day that I am on this earth. Use me to bless my loved ones and you. Thank you for allowing me this privilege. Bring to my heart those who need to be prayed for today, I pray in Jesus Name, amen.
---
"President Bush:
Evil vs Good Fruits"
Directory of all news articles
Free Radio Transcripts

Free Headline News Archives

Freemasonry

What Saith Rome

Teachings from the Catechism

Bookstore

Meet the Staff

Weather Control

School Shootings

Understanding Clinton
May Jesus Richly Bless You,
David Bay, Director
866-909-2850 Toll Free Customer Service - Order Line
803-356-2850 Customer Service - Order Line - For Out of Country Customers
803-356-2860 Fax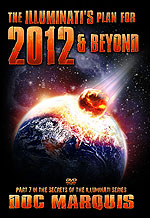 Doc Marquis' "2012 & Beyond" DVD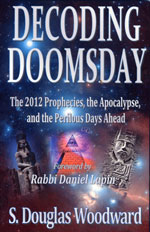 "Decoding Doomsday"
"2012 Prophecies, The Apocalypse, and Perilous Days Ahead"
Regularly $16.99, Introductory Sale $14.99
---
NEW DVD's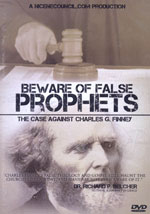 "Charles Finney - Beware of False Prophets: Finney Taught A False Gospel!"
==========
New Hoggard DVD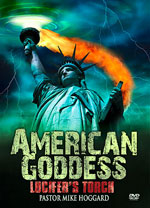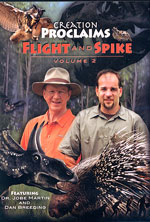 "Flight And Spike"
by Answers In Genesis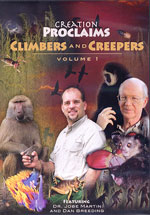 "Climbers and Creepers"
by Answers In Genesis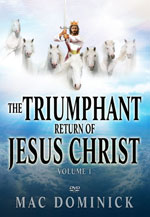 New DVD by Mac Dominick - 2-DVD Set - Introductory Sale Price
=========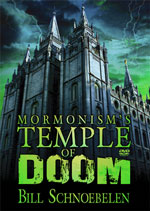 "Mormonism's Temple of Doom -- 2012 Election Alert"
New DVD by Bill Schnoebelen
=========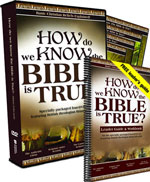 Truly Faith-Building
4-DVD Set + Workbooks
Save $10.00!
============
"The Evolution of Darwin"!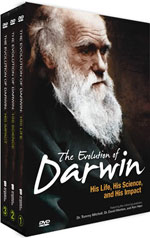 3-DVD Set
Save $5.00 ===========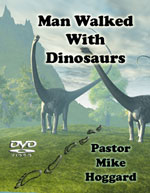 "Man Did Walk With Dinosaurs!"
New DVD by Pastor Hoggard
Still Only $14.99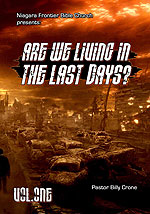 "Are We Living In The Last Days?"
New DVD Compilation by Pastor Crone
Regularly $19.99, On Sale $11.99
---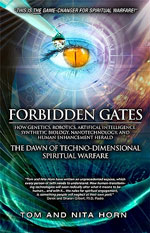 Forbidden Gates: Redefining What It Means To Be Human
FREE downloadable Teacher's Guide
---
Three Hot New DVD's
Why Such Sex Abuse?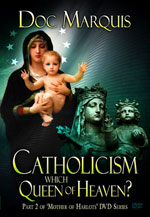 Catholicism: Which 'Queen of Heaven' Are They Worshipping"?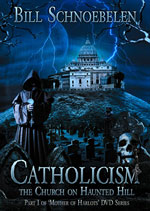 "Catholicism: The Church On Haunted Hill" - DVD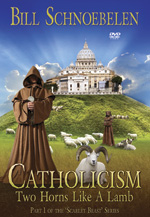 "Catholicism: Two Horns Like A Lamb"
DVD by Bill Schnoebelen, Part 1 of 'Scarlet Beast' Series
---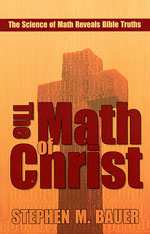 Proving Jesus Was Messiah Through Math Probability!
Over One Trillion To One Odds!
---
New Hoggard DVD's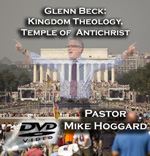 "Glenn Beck: Kingdom Theology, Temple of Antichrist"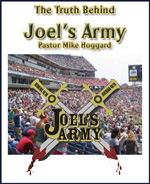 "Truth Behind Joels Army: Sarah Palin and the Fallen Angels of Rev 9 "
Two New DVD's by Pastor Hoggard
---
NEW Study Bible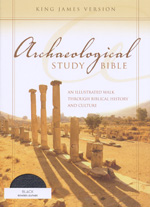 "KJV Archaeological Study Bible: Illustrated Walk Through Biblical History and Culture"
Black Bonded Leather - Regularly $69.99, On Sale $54.97
Hardcover - Regularly $49.99, On Sale $39.97
---
New Hoggard DVD!
"Revelation 666"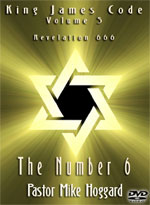 King James Bible Code Series, Volume 5
---
Hoggard Masterpiece DVD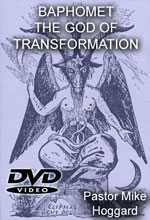 "Baphomet: The God of Transformation"
Paradigm Shift Coming When Everything Is Suddenly Changing
---
DVD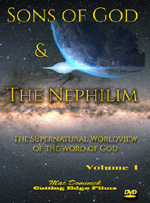 ---