NEW BOOKS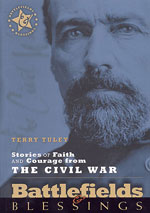 'Battlefields and Blessings Stories of Courage and Faith from the Civil War' is a devotional book that opens a rare treasure chest of intimate thoughts and feelings illustrated from the private letters and diaries of both men and women of faith during the Civil War period. Both Union and Confederate soldiers and leaders exhibited great faith in Jesus Christ
IS A TEEN YOU KNOW IN DANGER?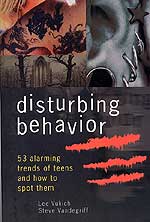 There is something going on among our teenagers and it's alarming! Their behavior is becoming more troubling than most of us are willing to admit. This book looks at 53 disturbing behaviors in which teens are involved.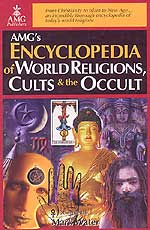 The 'Encyclopedia of World Religions, Cults and the Occult' is designed to be of maximum assistance to those who may know little about the religions and sects that span the globe. It also serves as a comprehensive resource for those who wish to glean more detail about a particular religion or cult group.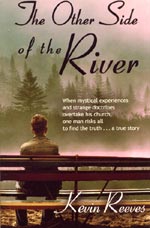 When mystical experiences and strange doctrines overtake his church, one man risks all to find the truth—A true story.
There is a major movement sweeping through the Church. Billing itself as the "River," or "Third Wave", or "Latter Rain", it promises an incoming tide of blessing but leaves in its wake tsunami-like devastation.
A GREAT WAY TO START EVERY DAY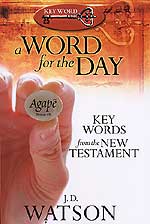 Each day of the year a particular Greek word is examined by first presenting a brief word study and then offering an application to make that word real for practical living. For reinforcement, each day also includes other related verses for the reader's personal study. In addition, each day's devotional suggests a few prayer concerns to help apply the truth learned that day.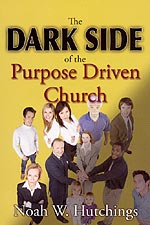 Without doubt, the Purpose Driven Church has become a tremendous force in the world, but Dr. Hutchings sees a very dark, sinister side -- a menace so fatal it literally brings Spiritual Death to all who embrace this type of church. The Purpose Driven phenomenon is, at best, a dramatic distortion of the Gospel; at worst, it is an absolute repudiation of Biblical, saving faith in Jesus Christ


While the original Vatican Assassins book (2002) was only 700 pages long, this book is 1,734 pages long, in 50 chapters, and contains 750 startling pictures. Rather than charge more than $150 retail, Eric Jon Phelps has decided to publish this book on CDROM, bringing the price down to $39.99
OUR FASTEST SELLING MUSIC GOLLECTION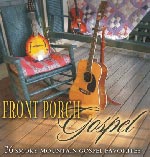 Front Porch Gospel overflows with all the favorite memories of that gentler and simpler time in our Christian heritage. The rich musical tapestry on this jam-packed 3 CD set is woven together with just the right blend of instrumental and vocal favorites.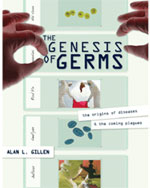 This exciting book answers this questions: 1) Where do all these germs come from, and how do they fit into a Biblical World View? 2) What kind of function did these microbes have before the Fall? 3) Does antibiotic resistance prove Evolution?
LAST CHAPTER EXAMINES PLAGUES FORETOLD IN BOOK OF REVELATION, DISCOVERING THAT THESE VERY PLAGUES ARE IN THE WORLD TODAY, AND ARE CAPABLE OF THE INCREDIBLE DEVASTATION PROPHESIED!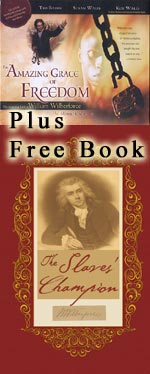 Retail of "Amazing Grace" book is $12.99 Retail of "The Slave'/s Champion is normally $17.99 Total Retail value is $31.00, available here for only $19.99 for both books! Now on sale temporarily for $9.99 -- two current books for $9.99!
---
Big Savings on Closeouts and sale items

---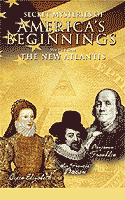 ---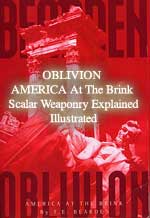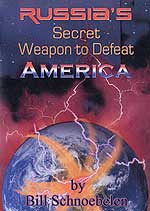 Our Destruction Is Set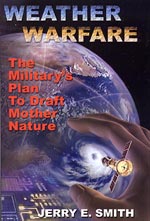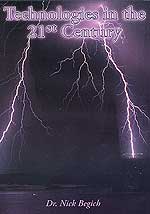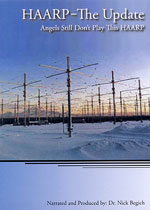 America's Electro-Magnetic Weapons System Inferior To Russia's Scalar
---

The Real War Crimes of President Bush
---

"President Bush:
Evil vs Good Fruits"
Directory of all news articles
Free Radio Transcripts

Free Newsletter Archives

Freemasonry

What Saith Rome

Teachings from the Catechism

Bookstore

Meet the Staff

Weather Control

School Shootings

Understanding Clinton