Hot New Book Focusing On End Times Israel
The Ancient Warning of Catastrophes Has Begun, Powered By Ominous Attempts To Remove Israel From God's Promised Land"
Did God's "Omen" come back to Israel when the Jews returned to their ancient land in 1948?
This Israel Omen book powerfully reports a series of historically destructive events since 1991, connected by a common thread: warnings found in Ancient Hebrew prophetic Scripture that Israel was not to be divided. Are these events the telling signs of an ancient Divine Omen, the same omen ignored by the Egyptians 3,500 years ago as Moses was leading the children of Israel out of Egypt by God's mighty hand?
David Brennan presents strong evidences that the "Four Horns" foretold in Zechariah 1:18-21 to be scattering Judah, Israel, and Jerusalem are the four nations of the "Quartet"! This section is most startling and exciting!
As the nations of the world gather to remove the Jew from God's promised Holy Land, the international group dubbed the Quartet is leading the effort. And, the same prophetic Scripture warns of God's judgment against those nations attempting to divide Israel. Your view of current events might never be the same!
253 pages - http://www.cuttingedge.org/detail.cfm?ID=2207
---
---------- This Week's Hot News --------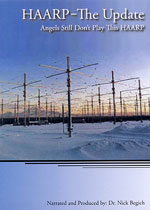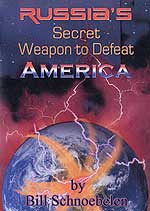 Iceland's Volcano Powerfully Explodes!
"Other (enemy scientists) are engaging even in an eco-type of terrorism whereby they can alter the climate, set off earthquakes, volcanoes remotely through the use of electromagnetic
waves." (Defense Secretary William Cohen, Address on 4/28/1997)
As incredible as this idea may seem to you, the fact is that both America and Russia have their own separate electromagnetic weapons systems. America's system is "HAARP" while the Russian system is called "Scalar". Each electromagnetic system can set of earthquakes and volcanoes remotely, making people believe the explosion was an "act of God".
If you are unaware of the enormous capabilities of these two electromagnetic weapons systems, these DVD's above are excellent resources!
NEWS BRIEF: "Volcanic ash relentless as tremors rock Iceland", Reuter's News, April 18, 2010
"REYKJAVIK, April 18 (Reuters) - Powerful tremors from an Icelandic volcano that has been a menace for travellers across Europe shook the countryside on Sunday as eruptions hurled a steady stream of ash into the sky. Ash from the volcano drifted southeast towards the European continent, sparing the capital Reykjavik and other more populated centres but forcing farmers and their livestock indoors as a blanket of ash fell on the surrounding areas."
* "Ash column above volcano now lower at a height of 4-5 km"
* "Farmers, livestock moved indoors as ash falls"
As the ash blew across Europe, thousands of airline flights were grounded since their engines will fail within minutes after ingesting volcanic ash. Hundreds of thousands of people were stranded and talk soon surfaced about the potentially damaging economic disaster coming upon Europe if goods and services were disrupted for very much longer.
Was this volcanic blow caused by either America's HAARP or Russia's Scalar electromagnetic weapons systems, the capabilities of which were outlined by American Defense Secretary William Cohen?
I believe it is highly likely. This volcano is certainly positioned to cause enormous disruption to the superpower, the European Union.
Why was this volcano exploded at this time? We are not sure, but we must carefully watch to see what changes are advocated in the immediate time after the volcano has subsided. If these changes advance part of the global agenda of the Illuminati, we will then know the reason why.
UPDATE: Volcanic ash began to subside dramatically in the past few hours, allowing many airline flights to be reinstated.
NEWS BRIEF: "Iceland Volcano: few flights arrive despite airspace reopening", Telegraph.co.uk, 21 Apr 2010
"The blanket ban, imposed following safety fears over a cloud of volcanic ash, was lifted from 10pm on Tuesday, with a British Airways flight from Vancouver among a handful to arrive at London Heathrow. However, most flights remain cancelled until later this afternoon as airlines attempt to return to a normal schedule, with many aircraft and crews still returning from foreign airports."
"The no-fly zone was lifted after six days without flights, which have cost the economy more than £1.6 billion, left 500,000 passengers stranded and disrupted schools. "
Further economic losses will be sustained as it will take time to get everyone to their destinations and to get goods and services flowing again. Remember, the Global Elite depend upon chaos to provide the impetus so their plan can be implemented. This volcanic eruption certainly caused some chaoso we must carefully watch the news to see if any changes are made which will advance the Plan of the New World Order.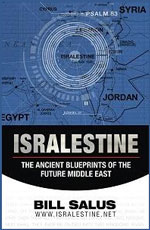 II. As Israel turns 62 years of age in this modern era, we all have to just ponder how powerful and prosperous God has made Israel, even though she is led by Jews who are unbelievers in Jesus.
The Arabs can only sit back to wonder why Israel's 7 million strong can continually defeat and frustrate the annihilation aims of over 300 million angry people.
NEWS BRIEF: "Modern Israel at 62: Tiny Country and Huge Success", by Tzvi Ben Gedalyahu, Israel National News, April 19, 2010
"Modern Israel, only 62 years old Monday night, is a world leader in society, technology medicine and dozens of other fields. National-religious Rabbi Shlomo Aviner says, 'Imagine what we could do if the world were not against us'."
"Israel, only a fraction of one percent of the Middle East land mass and 2 percent of its population, Israel has the highest ratio of university degrees per capita in the world. The country, by a large margin, produces more scientific papers per capita than any other nation in the world and has the highest number of scientists and technicians per capita in the world. With those achievements, it is not surprising that Israel has the highest number of PhD's and the highest number of physicians per capita in the world."
"Taking care of Jews around the world, the nation is the largest immigrant-absorbing nation on Earth while respecting other religions. It is the only country in the Middle East where the Christian population has grown over the last 50 years and is the only country in the Middle East where Christians, Muslims and Jews are all free to vote."
God is certainly moving amongst His Chosen People with great power and authority. This does not mean that God is pleased with the modern Israel who is controlled by Illuminati Jews, but this does mean that God is making sure that no nation or combination of nations will ever be able to destroy the Israel which He brought out of the graveyard of nations (Ezekiel 37, Dry Bones Prophecy).
And, just as verse 8d foretells, this modern, rebirthed Israel will come initially without "the breath or spirit" in them; Bible scholars almost universally agree that this verse means that Israel will initially come back to her land in a state of disbelief in Jesus Christ, of Whom the Holy Spirit continually testifies!
Israel has now lived in her land for 62 years in a state of disbelief in Jesus Christ as the Jewish Messiah. What measures is God going to use to bring His people to a saving belief in Jesus? One of the first measures God will use seems to be a revival of Jewish interest in the ancient Hebrew language, in which nearly the entire Old Testament was originally written.
Therefore, we should not be too surprised to learn that modern Jews are riveted by their ancient language, to the extent that Hebrew is now considered the only dead language to ever revive! The significance of this revival of ancient Hebrew is that now Jews can read the prophecies which clearly point to Jesus.
What did our Lord say of the Hebrew sacred Scripture (Old Testament). He said that people were to study them because they testify of Him as Messiah.
Listen to this news segment and wonder at the Omnipotent power of God to bring His prophecies to pass.
"Another modern marvel is the revival of the Hebrew language, the only dead language that ever was revived. The revival of Torah learning is no less marvelous after the Holocaust, and the number of yeshivas, Torah scholars and Torah publications is astounding."
Therefore, the Holy Spirit is sowing the spiritual seeds into the hearts and minds of many Jews so that their hearts will be prepared to accept Jesus when He finally returns!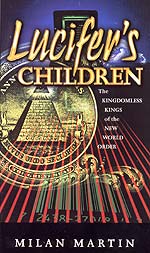 DVD
III. The New Age concept of growing people in laboratory environments so their organs can be harvested is suddenly given a new jump-start forward.
NEWS BRIEF: "Organ donors could be paid", Telegraph.co.uk, By Rebecca Smith, Medical Editor, 20 April 2010
"A consultation has been launched on how the number of organ donors can be increased ethically. One suggestion is providing financial incentives ... Priority for organs could be given to people who have donated or would be willing to ... The report comes after it was revealed a blunder in recording the wishes of people on the organ donor register may have led to some people having organs removed that they had not wished to donate."
If doctors are willing to disobey the law in order to harvest organs from people even though they had never expressed a desire to be an organ donor must mean that the demand for organs far exceeds the supply through normal, legal channels.
Indeed, this is the case. Listen.
"The demand for organs for surgery and eggs and sperm for fertility treatment exceeds demand in Britain and is driving desperate patients abroad where there are different restrictions or black markets. Prof Dame Marilyn Strathern, chairman of the inquiry, said: 'We could try to increase the number of organ donors by proving stronger incentives, such as cash, paying funeral costs or priority for an organ in future, but would this be ethical?' "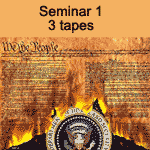 " 'We also need to think about the morality of pressing people to donate their bodily material."
What does this mean, "pressing people to donate their bodily material"?
It means that people should be tricked into donating an organ or should be paid off, or perhaps, should be killed. Do not dismiss this idea that a person might be murdered on the operating table just so he or she can become an "organ donor".
In this Seminar 1, shown above, we quote the prominent New Age magazine, Omni, extensively from their very extensive 1989 article on how people can unwittingly become an organ donor in a hospital. In the case on which this magazine reports, we see a young man in his middle-twenties who is involved in a severe car accident quite a few miles from his home town.
He is in a severe coma, but his internal organs are perfectly healthy.
When initial efforts to reach next of kin are unsuccessful, doctors wheel him into the surgery room and begin to systematically remove all organs which can be sold. After they remove all his organs, they then remove his life-support system and let him die.
As the article concludes, the last nurse out of the operating room "shuts off the lights".
The cannibalism of human being body parts has skyrocketed since 1989 and is now one of the most widespread secret industries in the world. In the coming New World Order, human beings will be born and kept alive in order to harvest their organs - so the leaders of the Global Elite can extend their life indefinitely.
That is Lucifer's plan. I find it interesting that "modern ethicists" are now beginning to condition people to this most hideous plan.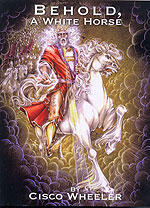 IV. The Arab world is now intensifying their efforts to use current nuclear warhead hysteria to their advantage. They want Israel to give up her nuclear capability if they give up their plans to develop nuclear warheads.
NEWS BRIEF: "Iran 'strives' for nuke-free world", Press TV, 20 April 2010
"The Tehran conference, dubbed "Nuclear Energy for All, Nuclear Weapons for None," opened on Saturday with the main aim of promoting global disarmament and non-proliferation."
At this point, the TV interviewer seeks the opinion of the Iranian Foreign Ministry Spokesman Ramin Mehmanparast.
"We need to formulate a strategy to reverse that trend and make it possible for all countries to enjoy the benefits of the (nuclear) technology ... there was another issue that has turned into a predicament and that is the existence of nuclear weapon arsenals that threaten world security. None of the countries that possess these weapons have upheld article six of the [Nuclear Non-Proliferation Treaty] NPT, even after forty years since the treaty was signed."
Isn't that amazing! None of the countries who have militarized nuclear capability has signed the "Nuclear Non-Proliferation Treaty"! My oh my, was the NPT designed by nations who had fielded nuclear weapons to be imposed upon nations who did not have such a capability?
In other words, did nuclear-capable countries design the NPT to ensure that their monopoly on nuclear weapons remained intact? If that is the case, then non-nuclear countries have every reason to hate this treaty and to see nuclear weapons destroyed from off the face of the earth.
Can anyone imagine President Bush ordering the invasion of Iraq if Saddam really possessed nuclear weapons? George W. Bush used the investigations of the IAEA (International Atomic Energy Association) to assure him that Saddam did not have nuclear weapons; then and only then did Bush order the invasion.
That is a viewpoint predominate in the minds of the leaders of the non-nuclear countries around the globe. For this reason, North Korea insists that she needs nuclear weapons so she can protect herself against an American-led invasion.
Then, the spotlight in this interview turns to Israel's atomic capability and the fact that she has consistently refused to sign the NPT.
" It has been discussed a lot in the last two days that Israel has not declared its nuclear arsenal. It is widely believed that it has the only arsenal in the Middle East ... The Israeli issue is still very dominant."
The answer forthcoming from the Iranian leader is very instructive.
"If all of the countries seriously take measures toward the disarmament and if we go after this big target to see a world free of weapons of mass destruction, all areas in the world, including the strategic region of Middle East will be on the agenda. We really believe a Middle East without nuclear weapons can bring about peace and stability ... We all should strive for a world free of nuclear weapons."
If Israel were to admit she possesses nuclear weapons and openly destroys them, might the Islamic leadership decide to launch an attack? Would the destruction of Israel's atomic capability cause Arab to begin their series of attacks on Jerusalem (Zechariah 12)?
If Islamic leaders were to reach this conclusion, they would be making a mistake of monumental proportions, for Israel possesses Scalar Weaponry -- the electromagnetic weapons system the Russians invented and perfected (DVD, "Russia's Secret Weapon To Defeat America"; shown above).
With her Scalar capability, Israel could literally sweep away the hordes who have breached the city's walls. Zechariah 12 is about to be literally fulfilled.