Breaking News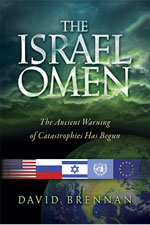 "Israeli Officials: Obama to call world summit if Mideast peace talks fail"
"U.S. President Barack Obama has told several European leaders that if Israeli-Palestinian talks remain stalemated into September or October, he will convene an international summit on achieving Mideast peace."
"The officials said the conference would be run by the Quartet of Middle East peacemakers - the United States, European Union, United Nations and Russia - in a bid to forge a united global front for creating a Palestinian state."
NOTE: David Brennan presents strong evidences that the "Four Horns" foretold in Zechariah 1:18-21 to be scattering Judah, Israel, and Jerusalem are the four nations of the "Quartet"! As the nations of the world gather to remove the Jew from portions of God's promised Holy Land, the international group dubbed the Quartet is leading the effort. And, the same prophetic Scripture warns of God's judgment against those nations attempting to divide Israel. Your view of current events might never be the same! http://www.cuttingedge.org/detail.cfm?ID=2207
---
Sower of the Gospel Seed
"They who sow in tears shall reap in joy and singing. He who goes forth bearing seed and weeping at needing his precious supply of grain for sowing shall doubtless come again with rejoicing, bringing his sheaves with him." (Psalm 126:5-6)
From the beginning, in 1989, I felt the Holy Spirit leading me to use the information which He was showing me in such a way that sinners would be converted, and backslidden Christians would be brought back into the fold. I felt the Spirit telling me that I was to spread the Gospel Seed through my message that the End of the Age is upon us.
The Salvation Page is the tool by which we spread the Gospel. We have it at the end of every article and scattered throughout the entire Cutting Edge website. Each of our foreign language websites have this Salvation Page in their language located just as we do.
Listen to the (March 4, 2010) report from our Portuguese website, Jeremias , as he enthusiastically reports on the number of people who have read the Salvation Page on his site.
"Greetings in the name of the Lord Jesus Christ!
"I am writing to report that the Salvation Page had 6,640 hits last February (average 237 per day, or almost 10 per hour!). The website 'A Espada do Espírito' had a total of 146,701 visits (average 5,239 per day) with a total bandwidth of 19 GBytes ... Last January, the Salvation Page had 6,997 hits (average 225 per day, or nearly 9 per hour").
"Last December/2009, the Salvation Page had 5,644 hits (average 182 per day, or 7.5 per hour)
"These figures are exceptional and can tell this website is reaching many new people every day.
Indeed, almost every week I get at least one letter from people who tell they have decided to come to Christ. Currently I have two volunteers who are getting in touch with all these people who wrote in the last years, so we can give them encouragement and assistance, after the first reply I sent them with the basic guidelines for the Christian life."
Please pray for our Gospel workers in all five languages in which Cutting Edge is printed: English, Portuguese, Spanish, German, and Finnish. Our End Times message is having a huge impact. Too many times, people forget that the primary purpose of Cutting Edge is to spread Gospel Seed. Income from the Bookstore, from Subscriptions, and from donations simply allow us to continue this wonderful work, simply a means to an end.
---
---------- This Week's Hot News --------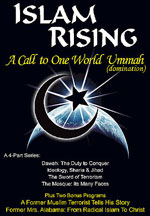 DVD
I. President Obama continues to demonstrate his unique pro-Muslim bias.
As the President tells Islamic students all that he is doing to reach out to them, he lists the pull-out from Iraq and Afghanistan, making one wonder what his motivation truly is for withdrawing from these conflicts.
NEWS BRIEF: "Obama Tells Muslim world: A 'new beginning' has started", USA Today, April 26, 2010
"President Obama said tonight that the U.S. will set up exchange programs with business people throughout the Muslim world as part of the overall outreach program he outlined last year ... The exchange programs will include business opportunities in Silicon Valley, technology, telecommunications, health care, education and infrastructure, Obama told the summit that included delegates from the U.S. and Muslim countries."
In contrasting his Administration's heart toward Muslims, in opposition to President Bush's path of confrontation and invasion, President Obama listed some concrete steps he was taking.
" 'Over the past year the United States has been reaching out and listening', he said. That includes winding down the war in Iraq, working with Afghanistan and Pakistan to 'isolate violent extremists', and seeking a peaceful two-state solution between Israel and the Palestinians, Obama said."
Many Americans do not feel comfortable thinking that Barack Obama is not making key decisions based upon what is right for America, but that he is making decisions based upon what is right for the global Islamic peoples.
Certainly, President Bush planned for a withdrawal from Iraq before he left office, and Obama seems to be just carrying out that original plan. But, to link the drawdown in Afghanistan to his effort to reach out to Muslims throughout the world is most troubling to discerning and patriotic Americans. Is it right to pull out from an eight-year war just because the new President wants to reach out to Muslims?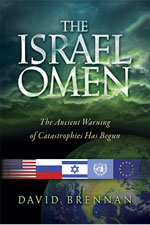 Furthermore, as far as I am concerned, President Obama stepped way over the line by linking the forced establishment of a Palestinian State in the heart of Biblical Israel to his desire to reach out to the Islamic faithful throughout the world!
Obama is forging forward with the Illuminati Plan to divide the land of Israel, the land God gave to Abraham forever!
Just as "The Israel Omen" proves, God delivers His solemn Justice upon any nation whose leaders force Israel to divide her land. Now that this talk of division has extended to the holy city of Jerusalem, we are truly in trouble with God.
We have been warning for about two years now that the evidence seems strong to implicate President Obama as a Muslim at heart. His positions and policies during these last two years have powerfully reinforced that belief.
God have mercy upon this once-great Christian nation!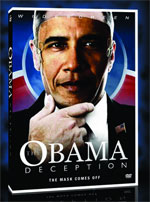 DVD
II. Concerned Women of America has just issued a strong warning that the Pentagon is caving in to the Muslims, at the expense of Christians!
This story is just one more example of the pro-Islamic inner heart of this 44th President.
NEWS BRIEF: "Is U.S. military cowering before Muslims?", One News Now, 4/27/2010
"The nation's largest public policy women's organization is appalled at the way the Pentagon appears more committed to appeasing Muslims, than allowing a high-profile Christian leader to share the gospel of Jesus Christ to members of the military. Last week the Pentagon created an uproar when the Army announced that it would rescind an invitation to Franklin Graham to speak at the Pentagon's National Prayer Day event on May 6. The radical Muslim group, the Council on American-Islamic Relations applauded the decision, calling the well-known evangelist "controversial." CAIR had pushed the Pentagon to disinvite Graham because he had told the truth about the violent teachings of Islam."
Franklin Graham did speak out boldly and truthfully several years ago when he called attention to the violent nature of Islam. He was right, but he was castigated severely for his remarks. I have been creating Daily News Updates nearly non-stop since October 9, 2001, and I can testify to the violent nature of Muslims. You see it everyday in the news.
People are killed or threatened with death just by saying something about the Prophet Muhammad to which Muslims take offense. Hostages are beheaded. Women are treated abominably. Time and time again, Muslims in the Middle East call for a "Day of Rage", a day in which Muslims are encouraged to take out their anger, usually toward Israel or the West. Christians do not feel such an continuous rage in our hearts that would cause us to respond so readily to constant calls for a "Day of Rage".
Rather, we are called to love our enemies, to be kind to those who despitefully use us! Genuine Christians are filled with the powerful love of the Holy Spirit.
Concerned Women of America then contrasts this pro-Islamic policy of the Pentagon to the harsh reality that we are at war against Islam.
"And to think that the military -- which is in midst of a war against radical Islam -- is actually kowtowing to some of the most violent elements of that religion makes me fearful for our country."
She is right, more right than most people might believe. This next segment demonstrates the reality that even this seemingly pro-Islamic President is continuing to wage war in Iraq and Afghanistan using the Depleted Uranium munitions which shall kill one billion Muslims in the Middle Eastern region over the next 20 years!
Don't you find this fact ironic? Obama is continuing the Bush war of Depleted Uranium! The story unfolds below.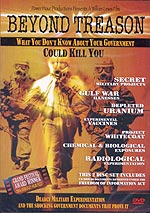 DVD
Killing Entire Populations Through Depleted Uranium
One of the first parts of the Illuminati Plan which I learned in the mid-1980's was that the Global Elite had decided a very long time ago that they must eradicate all adherents of Monotheistic Religions. The world has three such religions: 1) Islam; 2) Christianity; 3) Judaism.
Adherents of these Monotheistic Faiths were believed to be most resistant to the Masonic Christ because he shall practice Ancient Polytheism!
The Illuminati decided that they would set about eradicating all Muslims first. Therefore, the West launched a dirty, contaminating Depleted Uranium War against the Muslims in the Middle East during the 1990-1991 Gulf War. We continued this D.U. War with the invasion of Afghanistan in November, 2001, and then really kicked it off with the invasion of Iraq on March 20, 2003.
By the time 2020 rolls around, nearly one billion Muslims in the entire Middle East region will be dead and dying. This is the legacy of Presidents Bush, President Clinton, and now President Obama. (Read full details in our Depleted Uranium Section)
The awful irony is that, at the time President Obama is sounding pro-Muslim, he continues to control the very armies which are annihilating Islamic populations throughout the Middle East! If Obama were truly Muslim instead of being Illuminati, he would have ordered a complete and instant stoppage of all D.U. wars the hour he became Chief Executive. That is the action a genuine, true Muslim President would have taken.
Because he did not order a complete halt to all D.U. War, but has continued it for over one year, his actions prove to all discerning people that President Barack Obama is controlled by the Illuminati.
Period. End of Paragraph!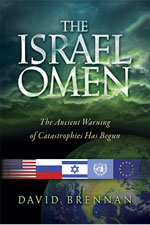 III. One Jewish editorialist is calling for Jews throughout the world to take action against President Obama, making him "pay" for his hostility to Israel.
NEWS BRIEF: "Make the president pay: We can make President Obama pay a price for his hostility to Israel ", by Michael Fenenbock, YNET News, April 27, 2010
"I am opposed to a two-state solution. I believe there are rational, pragmatic alternatives to the two-state paradigm. I am convinced the imposition of two-state means an end to the Zionist enterprise. And if we fail to stop the rush to two-state we will certainly forfeit the central touchstone of our history our culture and our religion – we will lose Jerusalem."
This viewpoint is certainly passionate, but unbiblical. While End of the Age prophecy foretells that Israel will undergo the most frightful and devastating seven years in all of mankind's history, God will continually step in to protect the national life of Israel, even as he allows Antichrist to murder two-thirds of all Jews (Zechariah 13:8-9)
About nine years ago, Cutting Edge posted a very well-researched Biblical article lisiting God's promises to the nation of Israel, revealing how no concerted Arab force in the world could ever destroy this tiny nation. Please take a few moments to read our expose':
NEWS1706 - "GOD SITS ABOVE THE CIRCLE OF THE EARTH, TAKING NOTES AS TO HOW PEOPLE ARE TREATING HIS NATION, ISRAEL. END OF THE AGE JUDGMENTS SHALL FALL ACCORDING TO HOW JEWS HAVE BEEN TREATED -- Part 2 of 2, Arabs Are Pursuing "Mission Impossible"!
Now, let us return to our featured article, in YNET News.
"First thing's first. President Obama does not like Israel. His sympathies are with Israel's enemies. Right now President Obama's strategy to impose a two-state solution on the Jewish state is on the brink of success. The Obama Administration is pursuing a two-pronged international political game plan. Hammer the Jews - and make sure the world knows you're doing it. Marginalize and demonize the Jewish state."
International Masonic Illuminati is controlling world events -- including Israel -- and is deeply committed by their inner doctrine and legend to keeping Israel alive! Did you know this?
DVD
Global Freemasonry Committed To Israel's Survival
This author apparently has not researched the Illuminati Plan to realize that the Global Elite planned to divide the nation of Israel as far back as 1917! Please take a few moments to read: NEWS2250, entitled, "Proofs of A Conspiracy! From 1917 to 1992 to 2007, Israel Has Been Planning To Give The Palestinians A State Carved Out of Biblical Israel!"
Therefore, when President Obama is strenuously attempting to finally establish a Palestinian State carved out of Biblical Israel, he is simply and only following the Illuminati Plan! From the moment the House of Rothschild succeeded in 1917 in passing a resolution through the British Parliament to recognize the right of the Jew to return to his Biblical land, the Global Elite planned to carve the nation up so they could give a significant section to the Arabs.
"The Administration takes every public opportunity to call into question Israel's borders and its national claim to Jerusalem. They paint Israel – and specifically Prime Minister Netanyahu – as obstacles to peace while simultaneously portraying Fatah as responsible moderates and legitimizing Syria as a regional Arab peacemaker ... The American president has delivered his political message. He intends to apply unrelenting pressure on Israel."
This is the truth. The Obama Administration is following a plan of action which seems to be demonizing tiny Israel at every turn while acquiescing to the Arab. But, as I have stated, Obama is following the plan laid out for him since at least 1917. And, since this is true, you can be assured that this international Freemasonry plan has no intention of allowing Israel to go down to defeat.
Why? Because Masonic legend is so tightly wound around Hiram Abiff and his service to King Solomon in building the Temple that the entire global Masonic Fraternity is committed to seizing control of the Temple Mount, throwing the Muslims off, and rebuilding Solomon's Temple.
We capture this exciting truth in our article, NEWS1643, "FERVENT MASONIC DESIRE TO REBUILD SOLOMON'S TEMPLE IS THE DRIVING FORCE BEHIND THE EVENTS OF THE MID-EAST TODAY. ONCE COMPLETED, END TIMES' PROPHECY WILL BE FULFILLED!"
Once you understand this Masonic reality, you can see why they will never allow Israel to go down to defeat. Israel has Scalar Electromagnetic Wave Weapons System which can literally annihilate millions of enemy hordes within the city's gates.
Watch tiny Israel. She shall never go down to defeat and when God delivers her by His Omnipotent strength, He will get all the glory.