"PETRUS ROMANUS"
Will The Next Pope Be The Final "Peter The Roman"? The Prophesied False Prophet
Save $2.00, Introductory Pricing
Is the next Pope after Benedict XVI the final Pope, the False Prophet of Revelation 13:11-18, and the world religious leader who will force all peoples of the earth to take the 'Mark of the Beast'?
St. Malachy prophesied from a vision in 1595 that 111 Popes would serve and die in office; the 112th Pope would be 'Peter The Roman', 'PETRUS ROMANUS', the man whom the Bible calls the False Prophet, the Beast who has two horns like a lamb (Rev 13:11).
This book also reports: 1) The 60-Year-Old Jesuit Codex predicting the arrival of PETRUS ROMANUS in 2012.
2) What Jonathan Edwards believed about the Kingdom of Antichrist and the year 2012.
3) The secret Vatican ceremony enthroning Lucifer as King, as reported by Malachi Martin.
4) The Fourth Secret of Fatima and other suppressed Maian texts.
5) The secret in the US Capital and the Vatican tied to 2012, and the Dragon.
528 pages - http://www.cuttingedge.org/detail.cfm?ID=2416
Doc Marquis covers this "PETRUS ROMANUS" prophecy quite well in his DVD, "2012 & Beyond", Volume 1. If you are looking for this incredible occult-based prophecy in DVD format rather than a book, this is the DVD to buy!
Doc is at his best in this video series.
---
---------- This Week's Hot News -------
I. Newt Gingrich suspended his campaign for the Republican nomination for President of the United States and immediately changed from critizing Romney to supporting him (kind of).
Did Mitt "buy" Newt's campaign termination?
NEWS BRIEF: "Newt Gingrich suspends presidential campaign", Political Hotsheet, May 2, 2012
"(CBS News) -- With millions of dollars in campaign debt and just two Republican primary victories under his belt, former House Speaker Newt Gingrich finally called it quits Wednesday, suspending his campaign for the presidency so he could go back to being an 'active citizen'."
"Gingrich deemed the campaign 'a truly wild ride' during the appearance in Arlington, Virginia, saying, 'I could never have predicted either the low points or the high points'."
Romney immediately spoke kindly about old Newt.
"In a statement, Romney said Gingrich 'has brought creativity and intellectual vitality to American political life'."
Did Gingrich endorse the Mormon candidate? Not now, but maybe later.
"Gingrich did not endorse Romney on Wednesday, but his spokesman, R.C. Hammond, said he planned to do so at a joint appearance with Romney in the future."
Now, only Ron Paul remains in the race; he probably will stay in the race all the way to the convention so he can satisfy his supporters that he fought to the end for the principles for which he stands.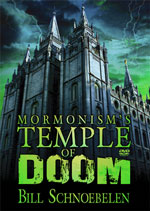 Trailer
From this moment onward, Republicans will close ranks and criticize only President Obama. Listen to Gingrich smooth over his differences with Romney and aim a dart at Obama.
"Gingrich, who said during the campaign that Romney was not a true conservative, said Wednesday that Romney should be considered conservative in comparison to President Obama. 'This is not a choice between Mitt Romney and Ronald Reagan; this is a choice between Mitt Romney and the most radical leftist president in American history', he said"
Finally, did Mitt smooth Gingrich's campaign suspension by agreeing to pay down his huge campaign debt?
"By suspending his campaign, Gingrich can continue to raise money to pay down the millions of dollars he has accrued in campaign debt. The former House speaker has indicated that Romney has agreed to help him retire the debt."
The final "fight card" for the November election is now set:
* In the right hand corner, the Leftist Democrat Liberal President, Barack Obama.
* In the opposite corner, the "Moderate/Liberal" Republican and Mormon, Mitt Romney
And, it will not matter who wins the election, since each candidate is equally committed to the New World Order. No matter who wins, the Illuminati Plan for the appearance of Antichrist will continue according to script and to timing.
Truly, Jesus was right when He foretold unprecedented cooperation at the End of the Age, amongst leaders who would normally fight each other to the death. What did Jesus say?
"For God has put it into their hearts to carry out His own purpose by acting in harmony in surrendering their royal power and authority to the beast, until the prophetic words (intentions and promises) of God shall be fulfilled." (Revelation 17:17; Parallel Bible, KJV/Amplified Bible Commentary).
Doubt it not! Both American political parties are "acting in harmony" on behalf of the coming Kingdom of the Masonic Christ (Antichrist). Once you understand this principle, you will understand a great many other matters as well.
Trailer
II. Russia is amassing troops near the Iranian border, preparing to defend Ancient Persia from Western attack.
This constant threat of attack is uniquely fulfilling prophecy!
NEWS BRIEF: "Russia Is Massing Troops On Iran's Northern Border And Waiting For A Western Attack", Business Insider, April 9, 2012
"The Russian military anticipates that an attack will occur on Iran by the summer and has developed an action plan to move Russian troops through neighboring Georgia to stage in Armenia, which borders on the Islamic republic..."
Why is the Russian Bear so anxious to defend Iran? Before you read the next segment, please take a moment to consult a map of the region.
"Dmitry Rogozin, who recently was the Russian ambassador to the North Atlantic Treaty Organization, or NATO, warned against an attack on Iran. 'Iran is our neighbor', Rogozin said. 'If Iran is involved in any military action, it's a direct threat to our security'. Rogozin now is the deputy Russian prime minister and is regarded as anti-Western. He oversees Russia's defense sector..."
We have been teaching for about six years now that the main effect of the incessant Western propaganda campaign threatening a military attack on Iranian nuclear facilities was forcing Iranian authorities to embrace the Russian Bear. Once Iran is within the Russian orbit, the line-up of nations in Ezekiel 38-39 who will march with Russia in her attack on Israel, would fall further into place. (Read full details in NEWS2200, entitled, "Western Intelligence Is Reporting That Russia Is Deliberately Stoking A Propaganda Campaign Designed To Scare Iran Into The Arms Of The Russian Bear")
In other words, the Western rhetorical threats against Iran since Summer, 2003, have resulted in the Persian Kingdom fleeing into the Russian diplomatic orbit, thus setting the stage for Iran to ultimately join Russian forces marching one day against Israel.
This next quote reveals that Russia is doing more than just preparing to protect Iran; she is preparing to enter the Middle East in force!
"... the situation forming around Syria and Iran 'causes Russia to expedite the course of improvement of its military groups in the South Caucasus, the Caspian, Mediterranean and Black Sea regions'."
Since Russia has a prophetic date with Israel at the End of the Age, as foretold in Ezekiel 38-39, we should expect Russian leaders to concoct a scenario by which they can justify an armed excursion into the Middle East.
That scenario seems now underway.
The Battle of Armageddon beckons, as the Holy Spirit of God is gradually pulling all military forces slowly, but inexorably, to the Plains of Megiddo. As one poet uttered so succinctly:
"... the massive wheels of circumstance Grip firmly once again, Iron to Iron, Pulling to Jerusalem"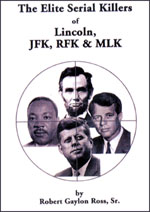 DVD
III. A witness to the assassination of Robert F. Kennedy is speaking out, claiming she saw a second shooter.
One of the common threads of murders carried out by the Illuminati is that they shove the lie of a single shooter down our throats, even when evidence is overwhelming to the contrary.
NEWS BRIEF: "RFK assassination witness tells CNN: There was a second shooter", April 30, 3012
"As a federal court prepares to rule on a challenge to Sirhan Sirhan's conviction in the Robert F. Kennedy assassination, a long overlooked witness to the murder is telling her story: She heard two guns firing during the 1968 shooting and authorities altered her account of the crime."
Authorities attempt to alter any eyewitness account which contradicts the scheme being perpetrated upon the American people. In his magnificent DVD, "A Great And Terrible Deception", David Wegener captures a Federal agent berating an eyewitness to the Oklahoma City Bombing, telling her flat-out, "You did not see what you think you saw".
Federal Authorities have become quite expert in recreating details of events to support their official version.
"Nina Rhodes-Hughes wants the world to know that, despite what history says, Sirhan was not the only gunman firing shots when Kennedy was murdered a few feet away from her at a Los Angeles hotel. 'What has to come out is that there was another shooter to my right', Rhodes-Hughes said in an exclusive interview with CNN. 'The truth has got to be told. No more cover-ups'."
Doc Marquis has stated plainly that the Illuminati had decided that, based upon the lack of cooperation from President John F. Kennedy while in office, none of the Kennedy's could be trusted. Therefore, when Robert seemed to be getting too close to winning the Democrat Party nomination, the Global Elite decided to take him out.
The accused was a single shooter, Sirhan Sirhan.
Who is this Nina Rhodes-Huges and how was it that she happened to be at the scene of the murder?
"Rhodes-Hughes was a television actress in 1968 who worked as a volunteer fundraiser for Kennedy's presidential campaign. The FBI report indicates that Rhodes-Hughes was indeed inside the kitchen service pantry of the Ambassador Hotel during the crucial moments of the Kennedy shooting."
The major problem is that Hughes counted 12 to 14 shots, whereas the gun Sirhan Sirhan was carrying could only carry a maximum of 8 bullets. Thus, if anyone could establish that more than 8 shots were fired, the official version will disappear like morning dew.
Hughes was not the only witness reporting more than 8 shots fired.
"... released witness interview summaries show at least four other people told authorities in 1968 that they heard what could have been more than eight shots."
New, possibly devastating electronic evidence has surfaced, evidence which can blow the government version of events right out of the water!
"An analysis of a recently uncovered tape recording of the shooting detected at least 13 shot sounds erupting over a period of less than six seconds. The audiotape was recorded at the Ambassador Hotel by free-lance newspaper reporter Stanislaw Pruszynski and is the only known soundtrack of the assassination. Audio expert Philip Van Praag told CNN that his analysis establishes the Pruszynski recording as authentic and the 13 sounds electronically detected on the recording as gunshots."
So, what will now happen? Nothing substantial will happen, because the government has the legal authority to shut any further investigation down. Federal authorities have become adept at diverting evidence which might prove their official version completely false.
But, why should any official worry, when he knows that the Mass Media is completely under his control?
IV. The "Occupy Movement" is said to be ready for public upheaval on the Satanic holiday known as "May Day".
The occult name is "Beltaine", the second most sacred day in the Satanic calendar, second only to Halloween.
NEWS BRIEF: "Occupy Movement Ready For May Day Upheaval ",
"New York, Denver, Seattle and other major cities are bracing for what should be an eventful day ... The May Day 2012 Solidarity Rally and March is being organized by an historic coalition, including:
* Alliance for Labor Rights, Immigrant Rights, Jobs for All
* May 1st Coalition for Immigrant & Worker Rights
* Immigrant & Community Organizations
* Occupy Wall Street
"What a full and exciting day of social/political upheaval!"
We need to review what the "Occupy Movement" is all about. Let us go back a few months ago, to an article in World Net Daily.
NEWS BRIEF: "OCCUPY ASSAULTS 'OUTDATED' U.S. CONSTITUTION", World Net Daily, by Aaron Klien, January 3, 2012
"The Occupy movement has set its sights on the U.S. Constitution, calling the nation's founding document "drastically" outdated while seeking a rewrite ... "
Wow! For the past several decades, the Global Elite have sought to call a nationwide "Con-Con", and Constitutional Convention, at which they proposed to rewrite the Constitution to make it a more up-to-date document. Conservatives really mobilized to fight this continuous battle to keep the Constitution in its original state. Now, it seems as though the Elite is trying to rewrite the Constitution using another tool -- the "Occupy" movement.
Aaron Klein now notes that much of the "Occupy" Movement resembles President Obama's agenda. This is the bottom-line understanding upon which we need to focus. the Illuminati has been known to stage their own protests against their own policies. They do so regularly at the annual G-7 and G-20 meetings, as well as the Bilderberger meetings. In fact, there is substantial evidence that the Illuminati funded the hippie protests from 1965-1973, as the Vietnam War was raging. Listen:

"Christian author Epperson, in his book, "The Unseen Hand", showed how this type of wealthy backing for revolutionary causes exists in the United States. Epperson quotes radical leader Jerry Rubin, in his counterculture book, "Do It!", published in 1970 by Ballantine Books. Rubin candidly writes,
"Revolution is profitable. So the capitalists sell it... The hip capitalists have some allies within the revolutionary community: longhairs who work as intermediaries between the kids on the street and the millionaire businessmen."
Epperson later quotes leaders of the Students For A Democratic Society as saying that their goal was nothing less than the destruction of America and her economic system, to be replaced by a classless world, i.e., the New World Order. Then, Epperson drops the bombshell,
"Yet in spite of all this evidence about the nature of the SDS, they continued to receive money from the establishment they were supposedly out to overthrow... an Illinois commission on that state's [campus] rioting said that $192,000 in Federal money and $85,000 in Carnegie Foundation funds were paid to the Students for a Democratic Society... during the fall of 1969'. Of course, this was well after the violence perpetrated by these groups from 1966-1968."
Then, Epperson showed how additional funding for these type of causes came from the United Nations, the Rockefeller Foundation, the Ford Foundation, United Auto Workers... and from the Cuban Embassy." Another former radical leader, James Kirk, is also quoted in a book by G. Edward Griffin, entitled "The Capitalist Conspiracy", published by Thousand Oaks of the American Media,
"Young people... have no idea that they are playing into the hands of the Establishment they claim to hate. The radicals think they're fighting the forces of the super rich, like Rockefeller and Ford, and don't realize that it is precisely such forces which are behind their own revolution, financing it, and using it for their own purposes." Black Panther leader Eldrige Cleaver even realized at the end that the wealthy were buying themselves a revolution.
Still another radical leader, James Kunen, wrote a book entitled "The Strawberry Incident", in which he described the industrialists backing the Students for a Democratic Society as being the "left-wing of the ruling class.
'They offered to finance our demonstrations in Chicago... They want us to make a lot of commotion so they can look more in the center..."
This last sentence explains this strange phenomenon perfectly. When "out of control" radicals are demonstrating against businessmen in suits, the radical program of the "men in suits" seems downright centrist compared to the antics of the protestors. Thus, the New World Order can continue!
This last statement does, indeed, say it all about the almost unbelievable reality that certain of the wealthy were creating revolution so they could step in, pick up the pieces, and establish their own worldwide dictatorial government, economy, and occult religion.
Welcome to the New World Order!
---
Two New Blockbuster DVD's From Doc Marquis
"COMBO DVD OFFER: Aliens, Fallen Angels or Antichrist"
by Doc Marquis - Volumes 1 and 2 - Total of 3 DVD's and 7 hours of teaching
Regularly $49.98, Only $39.90 for this Combo Offer, Saving You Over $10.00
You save over $10 by buying these two DVD's from Doc Marquis. You are paying only $19.95 per DVD Set when you buy this combination offer. This combo offer contains 4 DVD's and 7 hours of teaching.
Doc Marquis demonstrates the horrific reality that Aliens, UFO's are really Satan's Fallen Angels and that, when the time comes, they will greatly aid Antichrist in his created of the New World Order.
Occult signs and wonders, like crop circles, are simply and only 'signs of the times', warning mankind of their impending doom.
Doc teaches from the perspective of his training while in Illuminati Satanism. Therefore, these two DVD's will give you the right bottom-line answers you cannot get anywhere else. http://www.cuttingedge.org/detail.cfm?ID=2410
Also available to purchase individually -
http://www.cuttingedge.org/detail.cfm?ID=2409
http://www.cuttingedge.org/detail.cfm?ID=2408
---
New Price Point DVD Category -- $14.99
14 DVD Titles! Regularly $29.99
Each DVD Set Contains 6 Hours On 3 DVD's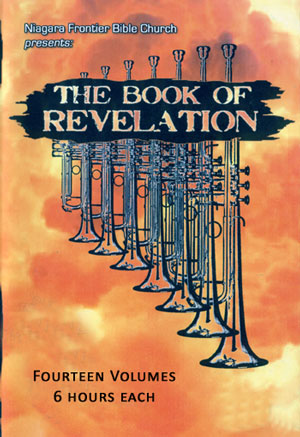 "Dynamic 'Book of Revelation' Study", by Pastor Billy Crone
Jesus is coming back soon! There's no doubt about it. Its time we get prepared by getting back to the clear teaching of Bible Prophecy! This study is pretty intense and is a huge smack in the face to an apathetic American Church.
Pastor Crone begins with intense examination of current news articles and startling video clips from around the world showing how Bible prophecy in unfolding right before our very eyes and then he delves right into the text, including a study of key words and phrases in the original Greek
DVD Volume 1 teaches Rev 1:1 -4; The Rapture is dramatized in a most unusual, dramatic and powerful manner. Tears came to my eyes when I watched the "Rapture" dramatization. This dramatization just might get someone saved!
DVD Volume 2 teaches Rev 1:4-8; What a glorious study this DVD presents, of the risen, glorious, and triumphant Savior coming back to earth! The last scene of the DVD is a wonderful 4-minute dramatization of Jesus' final return to the Earth in fulfillment of Matthew 24:29-30!
DVD Volume 3 teaches Rev 1:9-13; Major Themes: 1) Persecution 2) False Teachers 3) Mark of the Beast - how high technology is making it ever easier to thoroughly track people as prophecy foretells
DVD Volume 4 teaches Rev 1:9-13 - deals dynamically with a number of key issues facing both the sinful world and the redeemed as the world hurtles toward its prophetic appointment with Biblical Destiny - Many topics covered
DVD Volume 5 teaches Rev 2:1-4 - Exposes Global Warming Scam along with Weather Control Technology. Exposes Paganistic Environmental Earth Worship in the American Church. Exposes Global Mind Control Technology. Plus much more
DVD Volume 6 teaches Rev 2:5-7 - Exposes the rise of wickedness in America including the rise of satanism in American Churches, Exposes Oprah Winfrey's connection with and promotions of the New Age Movement, Exposes the rise of Christian persecution including actual beheadings (warning...very graphic). Plus much more
DVD Volume 7 teaches Rev 2:8a-9c, showing how the following current events are fulfilling this prophetic section
DVD Volume 8 teaches Rev 2:9d, showing how Total Surveillance from Big Brother is moving the world to Rev 13, how Antichrist's image is technically feasable and how a Mind Control thought reading machine is only 3-5 years away
DVD Volume 9 teaches 2:18-20d; shows how conditioning to take Mark of the Beast is being advanced.
DVD Volume 10 teaches Rev 2:12-17; includes updates on the Mark of the Beast technology, progress on rebuilding the Jewish Temple, and how the push for Global Vaccination is tied into Global Implantation under Antichrist!
DVD Volume 11, teaches Rev 2:18-20d. Reveals that the Church of Thyatira (the church that tolerated sin) has reappeared, alive and well in America and in the Western World.
DVD Volume 12, teaches Rev 2:21-29Church of Thyatira, Part 2, Jesus gives a serious strong warning to the false teachers who would dare invade His Church.
DVD Volume 13, teaches Rev 3:1-2b. Church of Sardis - The rotten dead church: Jesus warns them 'REPENT OR DIE"!
DVD Volume 14 - Covers Rev 3:2c-6 - New technology is exposed that not only reveals how people could interact with the image of the antichrist but even worship it, given orders to obey it, and all in real time interaction.
COMBO DVD OFFER: Dynamic 'Book of Revelation' Study - All Fourteen DVD Volumes -- all 42 DVD's - On Sale! Regularly $419.86, now only $149.94.
You Save $269.92!!
---
New Headline News Articles
World Trade Organization Has Just Overruled American Law!
National Sovereignty Continues To Slide Into The Abyss. This WTO ruling is a major step toward the planned global Absolute Dictatorship

Gasoline falling to $1.13 per gallon?!
Might this development be President Obama's "October Surprise" which could guarantee his reelection?
The Six Step Attitudinal Change Plan - Insidious Technique To Change The Mindset of An Entire Population, Invisibly, Silently
You will be shocked to discover how much of our daily lives is being bombarded by the tactics of this mindset change program!

Church Pastors Are Betraying Their Own People!
Some Churches Are Cooperating With The Federal Government In Encouraging Their Members To Get A Useless Flu Shot Right In the Church - Either Before or After Service!
Truly, religious leaders today are fulfilling the Scripture - "Let them alone: they be blind leaders of the blind. And if the blind lead the blind, both shall fall into the ditch." (Matthew 15:14)
---

Purchase a 1-Year Subscription, you may select 1 FREE gift
Purchase a 2-Year Subscription, you may select 2FREE gifts
Purchase a 3-Year Subscription, you may select 3 FREE gifts
Purchase a 4-Year Subscription, you may select all 4 FREE gifts
We have changed our FREE gifts available to you when you subscribe to Headline News, adding two Pastor Hoggard DVD's to the Seminar Tapes and the Radio Collection CDROM.
---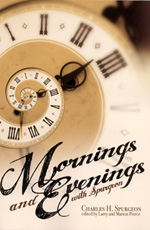 --------Concluding Inspiration ---------"And because of all this we make a sure covenant." Nehemiah 9:38
There are many occasions in our experience when we may very rightly, and with benefit, renew our covenant with God. After recovery from sickness when, like Hezekiah, we have had a new term of years added to our life, we may fitly do it. After any deliverance from trouble, when our joys bud forth anew, let us again visit the foot of the cross, and renew our consecration. Especially, let us do this after any sin which has grieved the Holy Spirit, or brought dishonour upon the cause of God; let us then look to that blood which can make us whiter than snow, and again offer ourselves unto the Lord.
We should not only let our troubles confirm our dedication to God, but our prosperity should do the same. If we ever meet with occasions which deserve to be called "crowning mercies" then, surely, if He hath crowned us, we ought also to crown our God; let us bring forth anew all the jewels of the divine regalia which have been stored in the jewel-closet of our heart, and let our God sit upon the throne of our love, arrayed in royal apparel.
If we would learn to profit by our prosperity, we should not need so much adversity.
If we would gather from a kiss all the good it might confer upon us, we should not so often smart under the rod. Have we lately received some blessing which we little expected? Has the Lord put our feet in a large room? Can we sing of mercies multiplied? Then this is the day to put our hand upon the horns of the altar, and say, "Bind me here, my God; bind me here with cords, even for ever." Inasmuch as we need the fulfillment of new promises from God, let us offer renewed prayers that our old vows may not be dishonoured. Let us this morning make with Him a sure covenant, because of the pains of Jesus which for the last month we have been considering with gratitude.
---
Directory of all news articles
Free Radio Transcripts

Free Headline News Archives

Freemasonry

What Saith Rome

Teachings from the Catechism

Bookstore

Meet the Staff

Weather Control


May Jesus Richly Bless You,
David Bay, Director
866-909-2850 Toll Free Customer Service - Order Line
803-356-2850 Customer Service - Order Line - For Out of Country Customers
803-356-2860 Fax