Doc Marquis' Weekend Special Repeated - By Popular Demand!
All His DVD's On Sale Through Midnight Monday, 5/16/2011
"Secrets of the Illuminati" Combo Offer DVD
All Six Titles by Doc Marquis, 11 DVDs, , Save $80
Regularly $229.94, Now Only 149.94
You can also order each title Open-Stock at $24.99
--------------------------------------------
Both 2012 & Beyond DVD Sets Are Also On Sale - $10.00 Off
Now On Sale $29.99
"2012 & Beyond" - Volume 1 is shipping now
"2012 & Beyond: Paradigm Shift" is shipping June 21
Each DVD Set is 3 1/2 Hours Long
--------------------------------------------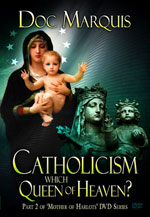 "Catholicism: Which Queen of Heaven Are They Worshipping?"
New DVD by Doc Marquis - 2-DVD Set, 4 Hours, DVD #2 in Mother of Harlots Series
Regularly $39.99
Now Only $24.99
You Save $15.00
Nearly 4 hours long
---
---------- This Week's Hot News -------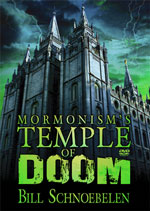 DVD
I. Mitt Romney Invited To Speak At The Faith and Freedom Conference and Strategy Briefing in Washington, D.C. On June 3.
Let the election propaganda begin!
NEWS BRIEF: "Exclusive: Mitt Romney to Speak at Big Faith and Freedom Coalition Event", by David Brody, CBN News, May 8, 2011
"The Brody File has learned that presidential contender Mitt Romney has accepted an invitation to speak at the upcoming Faith and Freedom Conference and Strategy Briefing in Washington, D.C. A top strategist for FFC tells The Brody File that Romney will be speaking at the event on Friday, June 3. This will be the first time during the 2012 presidential cycle that Romney will speak in front of a predominantly conservative Christian audience. This is a BIG event."
Indeed, this is the BIG event which Cutting Edge has anticipated since Glenn Beck and David Barton held their meeting in Washington, D.C., Government Mall in late September, 2010. At that meeting, genuine Christians were urged to support a Mormon for president.
The kickoff for the Mass Media campaign to convince Christians that they can support a Mormon for President kicks off June 3 when Mitt Romney speaks at the Faith and Freedom Conference and Strategy Briefing in Washington, D.C.! Mormon Romney will give a great speech and look very Presidential. He will also talk about God and freedom and family, terms near and dear to the heart of all genuine Christians.
From that moment onward, Mass Media will pick up the ball to run a heavy and continuous campaign to convince Christians that they can support a Mormon for President.
We created Bill Schnoebelen's newest DVD, "Mormonism's Temple of Doom: 2012 Election Alert". The first part of the video provides an excellent overview of Mormonism from a unique perspective: Schnoebelen is a former witch, Mason and Mormon, and he examines Mormonism from these sources.
The last part of the DVD is a special alert for Christians warning them that the Bible forbids them from having anything to do with Mormonism, giving the Scriptural references. If ever there was a time in the life of our country and of our ministries where we are solemnly called upon to be faithful "Watchmen on the Wall", it is the time and this issue. Genuine Christians simply must be warned about the true Luciferian nature of Mormonism and a Christian's responsibility as outlined in Scripture.
Are you ready to be a "Watchman on the Wall" on this most important issue?
This issue is one of the most important in "Reclaiming America"!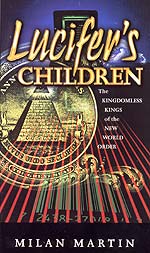 DVD
II. Police State news is crushing us this week!
Stand ready to be amazed!
NEWS BRIEF: "Reality Check: The President's Power To Execute Citizens", Fox 19 News, May 9, 2011
"Only days after killing Osama bin Laden, U.S. forces take a shot at another high profile terrorist this time in Yemen. On Friday, a U.S. predator drones attempted to take out the leader of Al Queda in the Arabian Peninsula, radical Muslim cleric, Anwar al-Awlaki, The U.S. missed. But the question here, does the President have the right to order the death of this man?"
What is so special about this high-profile terrorist that would warrant this type of question?
"The problem with taking this guy out is that al-Awlaki is a U.S. citizen. He was born in Las Cruces, New Mexico when his father was studying at New Mexico State University. His family stayed in the U.S. until al Awlaki was 7 years-old. That is when his family returned to Yemen. So to the question, does President Obama or any U.S. President have the authority to order the execution of a U.S. citizen?"
The family of al-Awlaki has gone to American courts to demand a ruling which would forbid an American President from depriving a citizen of his due Constitutional rights by executing him without formal charges and without him being represented by a defense lawyer.
"The idea here is that as a citizen, al-Awlaki is protected by the U.S. Constitution's 5th Amendment.. which states that:
"...no person shall be … deprived of life, liberty, or property, without due process of law."
"Al-Awlaki has not been charged by a grand jury with any crime. He has not been given a trial. He has not been sentenced for a crime."
What is the conclusion of this Fox News article?
"The short answer, the President says he's a terrorist, so his lawyers say, that should be good enough. Anwar al-Awlaki may not be safe today, but if the President can unilaterally declare anyone an enemy of the state without having any burden of proof... then no American is safe."
"And that is Reality Check."
I have this distinct feeling of 'de-ja vu' in reading this somber conclusion of this featured news article. In September-December, 2001, Cutting Edge poured out our hearts in warning Americans that, not only was the Illuminati responsible for the attacks of 9/11, but that the REAL target was the average American citizen.
* The Illuminati planned to dissolve our Constitution;
They planned to deprive American citizens of all our rights;
* They planned to arrest, torture and martyr many dissidents, starting with Christians, gun owners and/or true patriots. Then, when Congress passed the Patriot Acts I and II, and when President Bush (Conservative Republican) signed them into law, our days as a free people are clearly numbered.
* The principle about which we were warning in late, 2001 are coming true today: Under the guise of protecting our lives, rights and civil liberties, the Illuminati is taking them away! Under the pretense of preserving our way of life, the Global Elite are passing dictatorial laws and establishing legal precedent for events like murdering American citizens if they are deemed a "terrorist", so they can begin turning those laws and precedents inward, against American citizens whose surnames are Smith, Jones, and Bay.
Listen to the type of dictatorship which the Elite have planned for us:
"We shall create an intensified centralization of government in order to grip in our hands all the forces of the community. We shall regulate mechanically all the actions of the political life of our subjects by new laws. These laws will withdraw one by one all the indulgences and liberties which have been permitted by the GOYIM, and our kingdom will be distinguished by a despotism of such magnificent proportions as to be at any moment and in every place in a position to wipe out any GOYIM who oppose us by deed or word." ("The Protocols of the Learned Elders of Zion", Protocol No. 5)
These Protocols were written about 150 years ago, and I read them in 1994. That is the reason I knew, in September, 2001, that the terrorism promised in the Protocols were designed to lead directly to the kind of unprecedented Absolute Dictatorship described above.
The Illuminati does, indeed, plan to "wipe out" any citizen who opposes them by "deed or word".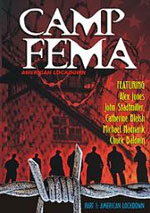 DVD
III. Your hair will positively curl when you realize the Police State authority which American officers already possess.
NEWS BRIEF: "Investigation: Search and Seizure - Family found out the hard way "what" federal officers are allowed to do", KRGV.com, April 29, 2011
"SAN BENITO - A Cameron County family says they found out the hard way "what" federal officers are allowed to do. They say a drug task force took more than a million dollars worth of equipment from them - even without a warrant."
Remember: we live in a "pre-dictatorial society"; our liberties and civil rights have been taken away from us, but the vast majority of American citizens are just not aware of that fact yet!
What did these federal officers do to this innocent family?
* "Officers from a federal task force raided her house twice last fall. They came October 27th and didn't find anything. Two days later, they returned with a backhoe. 'They came in without a search warrant -- no probable cause -- and they started digging in the backyard', explained the family's defense attorney Guillermo Vega."
* "... officers cracked open locks on storage sheds and tore apart the family's yard. We did some digging and learned the federal officers were members of the DEA's HIDTA task force."
* "Officers didn't find drugs, but they did find more than $148,000 buried in the backyard. The cash was vacuum-sealed and wrapped with duct tape."
I guess citizens are not allowed to spurn banks which can fail!
* "The family says the officers took the cash and her Cadillac SUV."
* "Weeks later, officers hit the family company, McQueen Produce, again without a warrant ... 'They found no drugs, but they took all of the equipment', Vega explained. Tractors, trucks and trailers worth $1.5 million were all seized."
"Federal sources tell CHANNEL 5 NEWS these kind of seizures do happen. The members of the DEA task force say they had "legal authority" to be on the property. Under federal law, once officers have permission, if they see anything they believe was obtained from illegal activity, they have a right to seize it. "
The DEA has already auctioned off much of the Vega family's property which they seized, so the family will never be reimbursed for their losses -- all this from a government charged by the Constitution and by their own oath of office to defend the Constitution of the United States!
Even today, this family has not been charged -- with any crime! Yet, they are staggering under the financial losses they have sustained. The last segment tells us what our real rights still are:
"If officers ever show up at your door without a warrant, you have a right to refuse a search. Even if you initially agree to a search, you retain the right to tell them to stop searching at any time. You can also tell them "what" areas they can search. You can tell them to stay out of a locked storage shed in your backyard, for example. "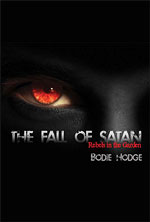 Book
IV. Can we ever really trust photographic evidence again?
Secretary of State Hillary Clinton was photoshopped out of a prominent news photo by a leading Jewish newspaper. Was she ever there in the first place?
NEWS BRIEF: "Hasidic Jewish Newspaper Photoshops Hillary Clinton from Situation Room Photo ", The NewsFeed, May 9, 2011
"There's a lot of odd Photoshopping going on with the now-iconic photo of U.S. officials being updated on the bin Laden raid. But this one by Di Tzeitung, the ultra Orthodox Hasidic Jewish newspaper, might just take the prize. Yep, those are big dark smudges where Secretary of State Hillary Clinton and Counterterrorism Director Audrey Tomason should be. The officials were wiped from the picture in line with the newspaper's editorial policy of never publishing pictures of women, because they could be considered sexually suggestive."
The average American does not realize that this kind of photo-shopping of images occurs all the time and now is so sophisticated that, at the highest levels, cannot be detected by even the smartest and most capable of photo experts.
Some years ago, we published a two-part series on this subject entitled, "Technological Delusions Designed To Deceive" - Part 1 and Part 2.
Quoting from Part 1, we read (Notice how old this technology is):
NEWS BRIEF: "When Photographs Lie", Newsweek Magazine, July 30, 1990, p. 44-45. Recent advances in technology have made it possible, even easy, for pictures to be altered in such a way that no one, even a professional film maker, could ever detect the alteration. "Simple alterations...can be accomplished with a series of key strokes on the widely available Scitex Response [Computer] system. The process involves giving 'pixels' -- electronic squares -- a binary code that makes them easy to adjust. Layout design, cropping, sizing, and other changes are made quicker, cheaper, and infinitely more flexible. More complicated matching of resolution and color, which once required a technically trained artist, now merely entails more elaborate digitized systems."
In other words, pictures are scanned so that the image is changed to computer pixels, the building blocks of the computer screen. These pixels are then rearranged to create a new picture. Then, the computer creates the new, false image electronically. The result is a perfect picture without any tell-tale lines or differences in color which would alert a professional that alterations had been made. To illustrate this point, Newsweek hired an advertising agency to create a dinner party photograph with the following people present:
President Ronald Reagan
Marla Maples, the model involved with Donald Trump
Mohammar Khaddafi, Libyia's dictator
Queen of England
Elvis Presley

Obviously, since Elvis Presley has been dead for almost 20 years, this particular group of people could never have actually gotten together for a dinner party. But you would never have realized it just from this picture. Every detail was perfect; there were no tell-tale lines where cutting and splicing had occurred; there were no variations in coloration, either of the people or of any part of the background. The computer rearrangement of the electronic pixels had been perfect in producing a false picture so realistic it could convince a courtroom jury.
Over 700 private companies now possess advanced similar electronic-imaging systems. We can no longer accept photographs at face value. Advertisements are regularly being altered, as are news stories and documentaries"
We encourage you to read both these archived articles, because you need to be aware how easily you can be completely deceived.
What did Jesus warn us of the Last Days?
* "And Jesus answered and said unto them, Take heed that no man deceive you." (Matt 24:4)
* "...many false prophets shall rise, and shall deceive many." (Matt 24:11)
*For there shall arise false Christs, and false prophets, and shall shew great signs and wonders; insomuch that, if it were possible, they shall deceive the very elect." (Matt 24:24)
Therefore, unparalleled deception should be considered the hallmark characteristic of the End of the Age. Furthermore, note that Jesus uses the word "Christ" in verse 24. This is the Greek word, "pseudochristos", which means, among other things, "Christs offices". (The Hebrew-Greek Key Word Study Bible", page 1769)
You see, the Jews of Jesus' day believed that their Messiah would be an omnipotent Christ who would return overthrow all Israel's enemies and rule forever from Jerusalem. They ascribed a political dimension to this word "Christ". Since Jesus singled out "false prophets" in this verse, we know that He must be ascribing the political meaning of the word and not any religious meaning, since "prophet" is clearly a religious word!
Therefore, Jesus is warning us at this End of the Age to be wary of false Christs, i.e., false political leaders. Unprecedented political and spiritual deception is a hallmark characteristic of the End of the Age. We should be expecting such deception rather than being surprised when we discover it.
Yet, too many people and much too many Christians too easily believe what they hear on TV and Radio and read in print. My high school history teacher, who was a devout Christian, told us many times to read and listen critically, that just because something is in print does not mean it is true.
This is Biblical wisdom of 3,000 years ago! Listen to this pointed warning:
"... my son, be warned. Of making many books there is no end, so do not believe everything you read ..." (Ecclesiastes 12:12; Parallel Bible, KJV/Amplified Bible Commentary)
This advice rings more true today than when King Solomon penned them 3,000 years ago!
---
"Preacher Harold Camping Sets His Rapture Date of May 21, 2011"
Another false religious teacher, another false date of the Rapture, and another black mark against genuine Christians and their beloved Bible! You can mark this date on your calendar as THE one date the Rapture will NOT occur. http://www.cuttingedge.org/news/n2418.cfm
Rapture! Are Your Lamps Full of Oil?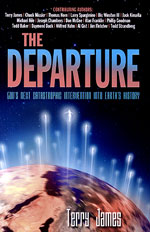 "The Departure"
"God's Next Catastrophic Intervention Into Earth's History"
As the world races toward its momentous end-times encounter with God, cascading fulfillment of Bible Prophecy clearly points to the catching away of the saints -- an event popularly known as the Rapture of the Church. Specific circumstances, which were prophesied to occur in the days just before this Departure, would appear as signs of the nearing moment, including:
1) The emergence of a new global order and global government; 2) Technological developments making possible the Mark of the Beast; 3) Apocalyptic turmoil in the Middle East; 4) Global fascination with occult, demonic, otherworldly manifestations. 5) Departure from the faith giving space to false doctrines; 6) Worldwide violence, upheaval, like it was in the days of Noah
Leading national and international researchers, scholars, authors, and speakers share their specialized knowledge about what you can expect in the coming days, and, more importantly, what you can do to be prepared for the Rapture of the Church. NOTE: We do not agree with every author on every point in this book, as some of the authors do not possess the unique Cutting Edge Worldview. However, this book does contain some really good information and we expect that you will read like the 'Noble Bereans' of Paul's day! Compare what you read with Scripture 'to see if these things are true'. http://www.cuttingedge.org/detail.cfm?ID=2325
Pastor Hoggard DVD - Special Report On The Rapture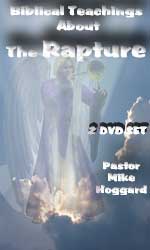 "Biblical Teachings About The Rapture"
At long last! Rapture teaching that is squarely based upon the Bible. Pastor Hoggard provides a fascinating study of the Rapture of the Church that is badly needed at a time when critics of this wonderful teaching are reaching ever- increasing numbers
Did you know that the Rapture is not just New Testament doctrine, but is visible in the Old Testament?
Some say the Rapture is the first event on God's prophetic calendar, but do the Scriptures foretell that an extremely significant event will occur BEFORE the Rapture? And, what might that event be?
Finally, discover why God used the symbolism of a whirlwind when He translated the Prophet Elijah!
This study of the Rapture is the most interesting and decidedly unique you have ever seen
Now you can Biblically answer critics of the glorious Rapture of the Christian Church - http://www.cuttingedge.org/detail.cfm?ID=1916
---
---
New Book
"The Fall of Satan: His Horrific Nature Starkly Revealed"

The ruler of darkness… the Tempter… the Great Red Dragon… Apollyon; the Destroyer… One being is revealed to have all these titles and more… names that reveal his horrific nature… All names given to Satan, your adversary who comes like a lion "seeking whom he may devour" (1 Peter 5:8).
Today, many question and even mock the very existence of Satan, as well as the reality of evil. Even in the Church, there are few biblical resources on the subject to counter the destructive claims raised in today's humanistic culture. In The Fall of Satan: Rebels in the Garden you will discover the answers to 35 captivating questions, such as: 1) How could one created good become so absorbed by evil? 2) Why would God, who is not evil, allow evil to continue to exist? 3) Did sin begin with Adam or was its origin found in Satan? 4) When did Satan rebel against God's authority?
Where can the answers be found to such provocative, spiritual questions that have been asked so many times over? Carefully consider the biblical response, since it is the only completely reliable foundation for information about Satan. As our absolute authority, we must reject unqualified conclusions drawn from sources outside the Bible, such as the current ideas and traditions of the culture. No believer should be unaware of these sound answers found in the Bible.
6 x 9 • 176 pages • Paper -Watch Promo for This Book
---
New Headline News Articles
The National Association of Evangelicals is getting ready to align with the Church of Jesus Christ of Latter-Day Saints! http://www.cuttingedge.org/news/n2442.cfm
Mormon Glenn Beck Meets With Southern Baptist Billy Graham, Urging Him "To Come Together" - Yoking Believers With Unbelievers!
Beck is making major inroads to convince Evangelical leaders to support his cause. Beck has even taken control of the "Black Robed Regiment" to finally cement a bridge from Mormonism to Christianity. Genuine Christians are in dire danger of being mightily deceived. http://www.cuttingedge.org/news/n2441.cfm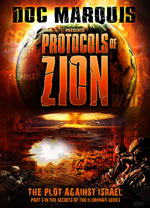 DVD
Why Is China Building Large Cities Completely Devoid of People? The answer will shock you, for a nearly unknown part of the Plan is being implemented. This development means that the appearance of the Antichrist is closer than many think possible.
http://www.cuttingedge.org/news/n2440.cfm
---
Close-Out Bookstore Item -- Save $15.00!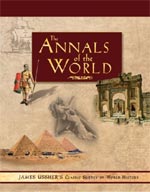 "The Annals of the World"
James Ussher's Classic Survey of World History"
Regularly $34.99, Close-out At $19.99
Wonderful Home School resource, with 960 pages, weighs 5 pounds!
Considered both a literary classic and an accurate historical reference from Creation to 70 A.D. For the first time, this classic work has been translated into modern English.
This treasure trove of material also contains many human interest stories from original historical documents collected by the devoted Christian historian and scholar Archbishop James Ussher. Precisely dated and referenced, this volume is much more than just a fascinating history book -- it is a work of history
Contains over 2,500 citations from the Bible - Is fully indexed, with 8 appendices
A "one-of-a-kind" historical home school resource and we have limited stock on hand!
---

Purchase a 1-Year Subscription, you may select 1 FREE gift
Purchase a 2-Year Subscription, you may select 2FREE gifts
Purchase a 3-Year Subscription, you may select 3 FREE gifts
Purchase a 4-Year Subscription, you may select all 4 FREE gifts
We have changed our FREE gifts available to you when you subscribe to Headline News, adding two Pastor Hoggard DVD's to the Seminar Tapes and the Radio Collection CDROM.
---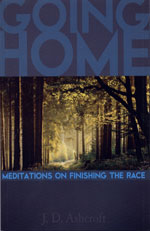 --------Concluding Inspiration ---------"THAT ONE SIN"
"If we confess our sins, he is faithful and just to forgive our sins and to cleanse us from all unrighteousness." ( I John 1:9)

Guilt is difficult during any time of our lives, but during the period before our death, its pain can become quite acute. We remember the course of our lives and choose to dwell on our failures instead of our successes. Sometimes, one failure in particular will plague us, and because we cannot forgive ourselves for it, we assume that God cannot or will not forgive it either. This guilt is multiplied if it involves sin against someone we love. We wonder about whether they and God have forgiven us, even though we may have asked forgiveness of them many years ago. To remedy this situation, we have to take God at His word and obey what it says. 1 John 1:9 says: "If we confess our sins, he is faithful and just to forgive us our sins and to cleanse us from all unrighteousness."
So, let us confess our fault to the Lord, repent of our actions and asking His forgiveness.
Secondly, let us depend not upon our feelings (which are suspect at best), but on the character of God, who loves us and is faithful to the promises of His Word. For us to doubt is a liar, which he certainly is not. It is a dishonor for us not to take God at His Word, for He has never broken a promise and never will. God is not like us; He is faithful to His promises. Therefore, let us trust Him to do what He has promised to do. Remember also that God is just. Our sins have been properly punished by Him. Jesus "was wounded for our transgressions; he was crushed for our iniquities, upon him was the chastisement that brought us peace…the Lord has laid on him the iniquity of us all." (Isaiah 53:5.6b) The Lord's justice has been melted out, one and forever, on the spotless Lamb of God, who came to take away the sin of the world (John 1:29). He has taken our sins away from us, removing them completely. We must trust in His finished work on the cross of Calvary; anything less dishonors Him.
He has promised to "cleanse us from all unrighteousness." We are washed with His precious blood, shed for us. Instead of condemning ourselves (an act of self-loathing which is not helpful), let us now therefore rejoice in the Lord, and humbly thank Him for His wonderful, matchless grace to us. Let us remember the words of Paul when he wrote: "There is therefore now no condemnation for those who are in Christ Jesus." (Romans 8:1) Let us take God at His word, and rejoice that we are forgiven, now and forever.
Closing Prayer: Dear lord, bless this truth to our hearts, that we might obey it faithfully whenever we fail you. Forgive us for ever believing that our sins cannot be forgiven. Help those who we have sinned against to forgive us, as you have forgiven both of us, we pray in Jesus Name, amen.
---
"President Bush:
Evil vs Good Fruits"
Directory of all news articles
Free Radio Transcripts

Free Headline News Archives

Freemasonry

What Saith Rome

Teachings from the Catechism

Bookstore

Meet the Staff

Weather Control

School Shootings

Understanding Clinton
May Jesus Richly Bless You,
David Bay, Director
866-909-2850 Toll Free Customer Service - Order Line
803-356-2850 Customer Service - Order Line - For Out of Country Customers
803-356-2860 Fax