NEW!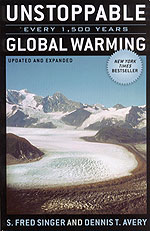 "Unstoppable Global Warming!"
Illuminati Plan: "... the secret societies were planning as far back as 1917 to invent an artificial threat from outer space in order to bring humanity together in a one-world government which they call the New World Order". ["Behold A Pale Horse", p. 27]
If you ever wanted one book which will prove the false nature of the Illuminati claim that "human activity" is responsible for Global Warming, this is that book. A "must read" book!
Read the full write-up of this most important book.
---
---------- This Weeks Hot News ----------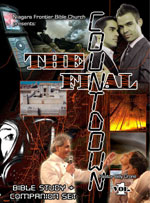 DVD
I. The California Supreme Court has just legalized Gay Marriage!
NEWS BRIEF: "Gay, lesbian advocates cheer California marriage ruling", Detroit Free Press, May 14, 2008
"SAN FRANCISCO — In a monumental victory for the gay rights movement, the California Supreme Court overturned a voter-approved ban on gay marriage today in a ruling that would allow same-sex couples in the nation's biggest state to tie the knot. Domestic partnerships are not a good enough substitute for marriage, the justices ruled 4-3 in an opinion written by Chief Justice Ron George."
Not surprisingly, gay/lesbian organizations were extremely pleased with this ruling.
"The Triangle Foundation noted that the ruling will affect more than 36 million people – more than one out of ten Americans."
This infamous ruling is helping set the stage for one of Jesus' more important prophecies at the End of the Age. Were you paying attention? This Supreme Court ruling emphasizes how close America has come to point Jesus foretold, "As in the days of Lot ...".
"Likewise also as it was in the days of Lot; they did eat, they drank, they bought, they sold, they planted, they builded; But the same day that Lot went out of Sodom it rained fire and brimstone from heaven, and destroyed them all. Even thus shall it be in the day when the Son of man is revealed." (Luke 17:28-30)
Notice the last somber voice of warning from this Scripture: "thus shall it be in the day when the Son of man is revealed."
Bible scholars have long maintained that one of the most important End of the Age prophecy fulfillment's will occur when the homosexual lifestyle begins to be accepted legally on a par with traditional heterosexual marriage. That day has arrived!
If you want to see a thorough Bible study on this subject, including God's final Judgment upon America -- by fire -- please take the time to read NEWS1830, entitled, "HAS AMERICA CROSSED THAT FINAL JUDGMENT LINE WITH GOD AFTER SUPREME COURT LEGALIZED 'PRIVATE ACTS' OF HOMOSEXUALITY?"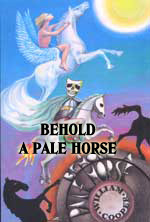 Behold A Pale Horse
II. Those captured military arms in Iraq cannot be proven to be Iranian after all!
NEWS BRIEF: "IRAQ: The elusive Iranian weapons", Los Angeles Times, May 8, 2008
"There was something interesting missing from Maj. Gen. Kevin Bergner's introductory remarks to journalists at his regular news briefing in Baghdad on Wednesday: the word 'Iran', or any form of it. It was especially striking as Bergner, the U.S. military spokesman here, announced the extraordinary list of weapons and munitions that have been uncovered in recent weeks since fighting erupted between Iraqi and U.S. security forces and Shiite militiamen."
Just two weeks ago, American military spokesmen were touting their "hard evidence" that Iran was supplying all these arms and munitions to the Iraqi insurgency, and they promised during this news briefing to "prove" their allegations. The only problem is that American experts later discovered that these arms were not from Iran!
"Not once did Bergner point the finger at Iran for any of these weapons and munitions, which is a striking change from just a couple of weeks ago when U.S. military officials here and at the Pentagon were saying that caches found in Basra in particular had revealed Iranian-made arms manufactured as recently as this year. They say the majority of rockets being fired at U.S. bases, including Baghdad's Green Zone, are launched by militiamen receiving training, arms and other aid from Iran."
This next segment reveals that American officials were playing fast and loose with the truth, just as Administration lawyers have been doing in their "evidence" against Islamic terrorist suspects in Guantanamo Bay!
"Iraqi officials also have accused Iran of meddling in violence and had echoed the U.S. accusations of new Iranian-made arms being found in Basra. But neither the United States nor Iraq has displayed any of the alleged arms to the public or press ... Iraqi officials lately have backed off the accusations against Iran ... A plan to show some alleged Iranian-supplied explosives to journalists last week in Karbala and then destroy them was canceled after the United States realized none of them was from Iran."
"When U.S. explosives experts went to investigate, they discovered they were not Iranian after all."
Thus, the belief amongst many people throughout the world that President Bush is a lawless charlatan will only continue to grow! America's reputation throughout this globe continues to slip and slide toward a point of no return.
However, you can now add another two nails in the coffin of a possible American attack on Iranian nuclear facilities. These nails are:
1) American Intelligence is again shown to be wrong in their assessment of Iran. In fact, the situation is so grave that no one will believe a U.S. intelligence report for a very long time. This fact means that America can count on no allies if she were to attack the Persian Kingdom.
2) The American-backed -- and created -- government of Iraq is cozying up to the Iranians more and more all the time. The closer Iraq gets to Iran, the less likely an American attack will be.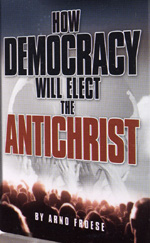 III. Senator Hillary Clinton crushed Senator Obama 67%-29% in the West Virginia primary yesterday, reviving her campaign!
NEWS BRIEF: "Clinton wins by a landslide in West Virginia", Los Angeles Times, May 14, 2008
"CHARLESTON, W.VA. -- Hillary Rodham Clinton romped to victory Tuesday in the West Virginia primary, burying Barack Obama in a landslide ... CHARLESTON, W.VA. -- Hillary Rodham Clinton romped to victory Tuesday in the West Virginia primary, burying Barack Obama in a landslide ."
Immediately, Hillary looked toward the nomination.
"Speaking to supporters at Charleston's downtown convention center, Clinton made clear her intention to keep running, even as she praised Obama. 'There are some who wanted to cut this race short', she said. "They say, 'Give up, it's too hard, the mountain is too high.' But here in West Virginia, you know a thing or two about rough roads to the top of the mountain. . . . I am more determined than ever to carry on this campaign until everyone has had a chance to make their voices heard'."
During this past week, Obama supporters again filled the air waves with hints and demands that Hillary resign. While she rejected such ideas, her landslide victory in West Virginia is likely to propel her all the way to the convention floor.
How bad was Obama's loss in West Virginia?
"Obama, who conceded even before the polls closed, left a voicemail message congratulating the New York senator."
Hillary is now shifting gears in her attempt to capture the Democrat Party presidential nomination from the jaws of defeat.
"But Clinton is no longer resting her candidacy on the delegate count. She hopes to persuade party leaders, who hold the balance of power, that she would be the more electable candidate against McCain, based on her support among white, blue-collar voters who have not embraced Obama's candidacy in the same way as black, more affluent and better-educated voters."
This next segment is likely to become the mantra from Clinton supporters as they court the top party's leadership and those superdelegates.
" 'The White House is won in the swing states, and I am winning the swing states', Clinton said Tuesday night."
Hillary's win exposed Obama's major weakness. One party loyalist lamented that Obama cannot win the Presidency in November if he can only appeal to "eggheads and African-Americans". This is reality, and may be so serious that Obama might not get the Democrat nomination after all!
NEWS BRIEF: "Clinton W.Va. win spotlights Obama weakness", S. F. Gate, May 14, 2008
"Hillary Rodham Clinton's blowout win in Tuesday's West Virginia primary may largely serve to highlight her opponent, Barack Obama, and his perceived political Achilles' heel: a weakness with white voters ... Clinton as immediately declared the projected winner seconds after polls closed on Tuesday in a state where the median home price is $66,000 and whose voters are among the poorest in the nation - 95 percent white, older, with 7 in 10 lacking college degrees."
West Virginia voters immediately made it quite clear that race and Reverend Wright's hatred toward America played a large part in their support of Hillary.
"Half of the voters questioned said to some extent they believed Obama shared views with the controversial pastor, the Rev. Jeremiah Wright, and half said they doubted Obama's trustworthiness, the exit polls showed. "
During the Fall election, this Reverend Wright issue, plus the support of radical blacks such as Al Sharpton, plus the backing of the terrorist group, Hamas, will be used mightily by the McCain campaign against Obama. These issues could equal "three strikes and you're out" for the Illinois Senator!
Hillary brought the eventual outcome of this primary race into focus, so let us go to her remarks.
NEWS BRIEF: "Clinton W.Va. win spotlights Obama weakness", San Francisco Chronicle Online, May 14, 2008
"While steering clear from her previously sharp jabs at Obama, she added, 'This race isn't over yet. ... Neither of us has the total delegates it takes to win."
Unless Obama can seize a lead in superdelegates that will put him over the top for the first ballot, this nomination will go several ballots at least. It is this reason that Hillary is resisting calls for her to quit the race now.
To reiterate, Cutting Edge backs NO candidate for President, and has not since the 1988 election. We understood in 1988 that all candidates for President support the Illuminati Plan, or they would not be allowed to even enter the race. Whether the candidate is Republican, Democrat or Independent, they all support the globalist agenda; otherwise, they could not get mass media attention nor could they even get on the stage to debate the other candidates.
Remember the truth: There is not a dime's worth of difference between Democrat and Republican.
On that issue, Democrat Governor of Alabama, George Wallace, got it exactly right!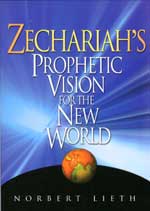 IV. As President Bush landed in Israel to celebrate that nation's 60th anniversary and to attempt to revive the creation of a Palestinian State, he faced two huge problems.
1) Hezbollah's guns in Lebanon were ringing in his ears.
NEWS BRIEF: "Hezbollah's shots ring in Bush's ears", By Jim Lobe, Asia Times, May 14, 2008
"While this week's trip by President George W Bush to Israel, Saudi Arabia and Egypt was never conceived as a triumphant 'victory lap' around the region, the swift rout of United States - and Saudi Arabia-backed forces by Lebanon's Hezbollah has provided yet another vivid illustration of the rapid decline in Washington's influence in the Middle East during his tenure."
Throughout the region, Iran is gaining supremacy over the nearly hapless Bush Administration. In our first story, above, we noted that American officials were embarrassed because the facts disproved U.S. allegations that Iran was supplying weapons to Iraqi insurgents. Now, America is embarrassed because her Pro-West government of Lebanon is facing defeat by the terrorist organization of Hezbollah.
Two events in the past convinced me that the Lebanese armed forces were no match for Hezbollah.
A) Hezbollah's exemplary performance against the vaunted IDF in the Summer, 2006, war in Lebanon;
B) The extreme struggle by the Lebanese Army last year when it attempted to defeat rag-tag Palestinian terrorists from Palestinian refugee camps in Lebanon.
This next segment reveals how badly President Bush's policies in the Middle East have fared.
"... five years after the White House declared 'Mission Accomplished' on the deck of the USS Abraham Lincoln, virtually all analysts in Washington agree that almost everything Bush has done in the region - from invading Iraq and ousting Saddam Hussein and then rejecting an Iranian offer to negotiate a settlement on all outstanding issues; to pressing for the total isolation of Hamas after it won (US-backed) democratic elections in the Palestinian Territories and egging on the Israelis in their attack on Lebanon and Hezbollah in 2006 - has undermined US standing and influence, even as it enhanced Tehran's."
When Americans were celebrating in April, 2003, because of America's "easy victory" against Saddam, Cutting Edge was warning that events would demonstrate that this Iraq war was one planned by the Illuminati to not win. Sadly, our understanding has proven to be all too true.
President Bush's many failures plus Israel's "failure" to defeat Hezbollah in the 2006 Lebanon War, has convinced Islamic strategists that the Western military can be defeated on the battlefield.
This next news story reveals that Muslim leaders do believe that they can defeat Western armies.
NEWS BRIEF: "Israeli military not beyond defeat: Hamas' Al-Zahar", YNET News, May 14, 2008
"Hamas leader tells masses gathered in Gaza to mark 60th Nakba that Palestinian victory is near. 'We have crushed Jews' assumption of supremacy,' he says ... The events of the Gaza pullout and the Second Lebanon War, he added, proved that the Israeli military is not beyond defeat. 'The Palestinians and the Arabs have crushed the Jews' assumption of supremacy… The Zionist legend of invincibility has been destroyed'."
This unfortunate reality means that, one day soon, Islamic leaders will launch the first of many attacks against Jerusalem, thus bringing the prophecies of Zechariah 12 alive with fulfillment.
2) Prime Minister Olmert has been dramatically weakened in the past week by allegations he accepted bribes from an American Jewish businessman.
NEWS BRIEF: "Latest scandal could topple Olmert", Los Angeles Times, May 14, 2008
"JERUSALEM -- Near the end of a visit to Israel in January, President Bush had some parting advice for senior members of its government: 'Take care of Olmert' ... As Bush returns to Israel today, Olmert's job looks less secure than ever. The latest blow is a corruption scandal that broke last week and threatens to paralyze a U.S.-backed peace process that is already limping."
"The investigation focuses on suspicion that the Israeli leader received hundreds of thousands of dollars in illicit cash from 1993 to 2005 from Morris Talansky, a wealthy New York businessman described by one investigator as 'Olmert's ATM'."
"Olmert, who denies taking bribes and says the money was used for legitimate campaign expenditures, has promised to step down if indicted."
Olmert's aides have charged that right-wing elements within his government deliberately brought about these charges because they want to derail his planned giveaway of the West Bank so a Palestinian State could be established.
I believe this is highly possible.
Yet, the reality is that Bush may have to deal with a new Prime Minister in Israel at the very time his coveted push for a Palestinian State is reaching for a climax. However, Bush may have a secret ally in his Palestinian State plans -- the arch-terrorist group, Hamas!
Going back to our YNET article, above, we hear Hamas leader Al-Zahar boldly state:
NEWS BRIEF: "Israeli military not beyond defeat: Hamas' Al-Zahar", YNET News, May 14, 2008
" 'Now more than ever I tell you – we will never recognize Israel… We will form the Palestinian state on all of Palestine's territories and the sun of liberty will burn the Zionists. To them I say – you will lose. You will leave and we will keep hounding you. The blood of our slain sons will haunt you forever', he said. "
This statement reveals that the Palestinian terrorist leadership intends to cooperate with Israel to the point of establishing a Palestinian State, but will then use that new country as a springboard from which to destroy the Jewish State.
If this is the case, then President Bush might get his Palestinian nation after all before he leaves office. The only question is whether he can receive his Nobel Peace Prize before Muslim armies attack Jerusalem!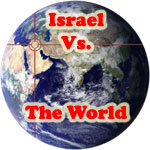 Audio CD
V. How badly damaged is President Bush's plan to create the new Palestinian State before he leaves office on January 20, 2009?
NEWS BRIEF: "Secretary Rice: Peace deal by 2009 'improbable'", The Jerusalem Post, May 14, 2008
"Ahead of a visit to the Middle East, US President George W. Bush expressed some optimism that an Israeli-Palestinian peace agreement would be struck before his term ends, while holding out little hope for a major breakthrough when he arrives in Israel."
However, even before President Bush landed in Israel, his Secretary of State was throwing cold water on the idea that the Palestinian State could even be created before Bush leaves office!
"Rice said it was 'a misperception that not that much is going on in the political negotiations'. The secretary of state's language was tempered, however. I'm also a big believer that nothing is really impossible', she said in an interview conducted Monday and aired Tuesday on CBS' 'The Early Show. It might be improbable but it's not impossible'."
Earlier, Israeli Prime Minister Olmert had sought to advance the misperception that substantial "progress" had been made in the negotiations with the Palestinian Authority.
NEWS BRIEF: "PM Olmert: Understandings reached with Palestinian Authority", The Jerusalem Post, May 13, 2008
"Hours before the arrival of US President George W. Bush, Prime Minister Ehud Olmert said Tuesday evening that 'real progress' has been achieved in the negotiations with the Palestinian Authority, and that 'understandings and agreements have been reached on important matters, although not on all issues'."
"Speaking at the gala opening of the presidential conference in honor of Israel's 60th anniversary in Jerusalem, Olmert termed the discussions with the PA 'highly serious and significant. There is some real progress, and some important understandings have been reached in important areas, though not in all areas', he said."
"This was the first time, diplomatic officials said, that the prime minister had publicly characterized the talks in such an upbeat fashion."
Undoubtedly, Olmert was trying to put a good face on the situation before President Bush landed in Israel for his high-profile trip. However, someone forgot to tell Palestinian President Abbas, for he quickly threw cold water on the whole idea.
NEWS BRIEF: "Palestinians Respond: What kind of progress is Olmert talking about?", YNET News, May 14, 2008
"PA officials react with some skepticism to prime minister's remarks on 'understandings and points of agreement' reached on some key issues in peace talks ... Palestinian negotiator Saeb Erekat responded Tuesday night to Prime Minister Ehud Olmert's remarks on progress made in Israel's peace talks with the Palestinians, saying that 'our negotiations have been serious and in depth, but gaps still exist in all issues. We hope to bridge the gaps'."
"Another senior Palestinian official, speaking on condition of anonymity, told Reuters, 'I don't know what kind of progress he's talking about. We still have a long way to go'."
Whoops!
Even though the entire package of "negotiations" has already been settled, how events are unfolded to an undiscerning public is quite important. Someone forgot to inform the Palestinians that Olmert was going to make this statement, so both the Israeli Prime Minister and the American President have a lot of diplomatic egg on their faces right now.
This is NOT a good way to start the President's trip!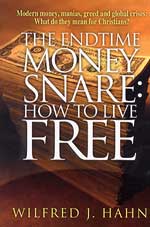 VI. Congress passed a common-sense bill yesterday: they forbade President Bush from filling the nation's Strategic Oil Reserve during times of excessively high oil prices!
NEWS BRIEF: "Congress votes to stop filling oil reserve", San Francisco Chronicle Online, May 14, 2008
"The House and Senate voted overwhelmingly Tuesday to temporarily stop filling the Strategic Petroleum Reserve, a response to public anger over rising oil prices as the average price of regular unleaded gasoline nationwide hit a new high of $3.73 per gallon ... The move was a challenge to President Bush, who had threatened to veto the measure, saying it would do little to lower prices. But the lopsided votes - 97-1 in the Senate and 385-25 in the House - may have changed his mind. "
"Lawmakers acknowledged the measure may shave just pennies off the price of a gallon of gas, but said it is wrong to keep filling the emergency stockpile - which is 97 percent full - while crude oil is reaching record highs."
Late last year, President Bush was urged by lawmakers to stop filling the Strategic Reserve at a time when oil prices were skyrocketing. It made no sense to add further demand for oil at a time like this. However, Bush refused to consider it, and continued to add oil to the national reserve, even at these ridiculous prices.
You see, the original idea behind the Strategic Oil Reserve was that the Federal Government would add to the Reserve gradually, trying to buy oil at times when prices were at a lower price. The intent was never to add oil at a time when prices were at unprecedented levels.
Then, when you realize that the Reserve is 97% full, you have another reason to be perplexed. Bush is adding to the Reserve when there is no emergency on the horizon. This sad fact just continues to add depth to our understanding that the Federal Government is complicit in the forces which are driving up oil prices to unprecedented levels.
Wall Street tycoons continue to predict a collapse in the global price of oil!
NEWS BRIEF: "Lehman Bros. Report: Oil Bust in the Cards", Money News, News Max, April 25, 2008
"Is $120 oil even real? Not if you ask the Saudis, or even Lehman Bros. The investment bank's oil expert said this week that the oil boom is due to bust. Economic growth across the globe will slow just as new refineries kick in, raising supply ... Supply is outpacing demand growth', said Michael Waldron, Lehman's oil strategist. 'Inventories have been building since the beginning of the year. We have pretty significant projects starting soon in Saudi Arabia, and large off-shore fields in Nigeria', he said."
"Lehman is now predicting prices at $83 a barrel in 2009 and as low as $70 in 2010."
Crude oil pricing is also being driven by Middle Eastern speculators; Lehman believes they may be about to get out of that racket.
"... Middle Eastern sovereign wealth funds have pushed up the oil price by investing billions of their oil gains, ironically, in commodities index funds. Now they could be looking to get out, warns Waldron. He figures the money effect has driven anywhere from $20 to $30 into the barrel price."
Furthermore, President Chavez of Venezuela said last Fall that President Bush's continual threats to attack Iranian nuclear facilities was adding $45 per barrel to the cost of crude.
This means that up to $75 per barrel is being deliberately added because of artificial factors.
Today, crude oil is selling at about $127 per barrel. I wonder -- and this is speculation -- if the plan is to drive prices up to $133 per barrel before allowing them to come down. Remember, the number "33" is the most sacred number to these Illuminati pagans (Read full details in NEWS1766, entitled, "Masons Revere and Worship the Number '33' Above All Other Numbers")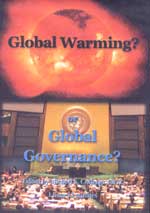 DVD
VII. Senator McCain has switched sides on the Global Warming issue: he now says that Global Warming is real and he will commit the government to "solve" the problem.
NEWS BRIEF: "McCain urges free-market principles to reduce global warming: Says that global warming is undeniable ", The Associated Press, May 13, 2008
"Republican John McCain, reaching out to both independents and green-minded social conservatives, argues that global warming is undeniable and the country must take steps to bring it under control while adhering to free-market principles."
Senator McCain has just told the world that he believes Global Warming to be a reality and that he believes that human activity is responsible! When President Bush made this tacit admission, he enraged Conservatives greatly, including Rush Limbaugh!
Do you remember? Read full details from our Archived article, NEWS1663, "President Bush Six-Stepping American Into The Global Warming Issue".
We already know that both Hillary Clinton and Barack Obama support draconian Global Warming measures. Therefore, McCain has just informed us that, no matter who ascends to the White House this November, the American economy is going to be shackled with Global Warming legislation, including the disastrous Kyoto Accords.
Any Industrial Economy which has to operate according to the stipulations of the Kyoto Accord will begin to disintegrate within a decade. Why would the Illuminati want this to occur? Please take a moment to read our Archived Article, NEWS1693, "Occult Basis For Hating This Civilization".
There is no uncertainty about the fraudulent nature of the Global Warming issue, as these next news stories illustrate.
NEWS BRIEF: "Hockey Stick scam that heightened global warming hysteria", Canada Free Press, May 12, 2008
"Wave of global warming hysteria -- UN agencies, especially the United Nations Environmental Program (UNEP) and its offspring the Intergovernmental Panel on Climate Change (IPCC), were orchestrated to achieve the goal of convincing public and policy makers that warming and climate change were a human created disaster. Manipulation of the process was first publicly exposed in the Chapter 8 issue (here)."
"It was not the first time the unsupportable claim that humans were causing global warming had made the news ... By the time of the 2001 IPCC Third Assessment Report (TAR), the politics and hysteria about climate change had risen to a level that demanded clear evidence of a human signal. An entire industry had developed round massive funding from government."
We encourage you to read this article fully, for it confirms the premise of our new book, "Unstoppable Global Warming".
Why would the Illuminati be so interested in promoting this global scare? We answer this most important question in our Headline News Article, NEWS2193, "Five Major Created Global Disasters Are Being Constantly Preached To The World As Reasons To Form The Global New World Order!"
The incredibly informative book, "Behold A Pale Horse", provides the bottom-line rationale behind each of these five created "disasters":
However, remember that "Global Warming" is only one of these five major scares which the Illuminati is perpetrating on all mankind so it can frighten you to accept the planned global dictatorship known as "The New World Order".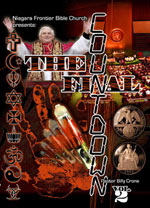 VIII. As a shaky truce was announced in Sadr City between Iraqi government troops and Shi'ite forces loyal to Al-Sadr, guess which nation is said to be responsible for the cessation of hostilities?
If you said "Iran", you are correct!
NEWS BRIEF: Iran involved in reaching Sadr City truce, says Iraqi MP", Reuter's News (UK), May 12, 2008
"BAGHDAD (Reuters) - Iran played a prominent role in a deal struck by Iraqi Shi'ite factions to end seven weeks of fighting in the Baghdad stronghold of cleric Moqtada al-Sadr, a senior Shi'ite Iraqi legislator said on Monday. Ali al-Adeeb, a member of the ruling Shi'ite alliance who is close to Prime Minister Nuri al-Maliki, said an Iraqi delegation that went to Tehran almost two weeks ago asked for Iranian help because of Tehran's influence over Sadr's movement."
Did you catch that last sentence? Iraqi leadership made a special trip to Tehran to seek their help in forcing Al-Sadr to accept a ceasefire. Cutting Edge has stood alone for four years in saying that Iran controls this fiery Shi'ite cleric, and now, we are glad to get confirmation of this fact.
Iran desperately wants to control the violence at a certain level, so that their goal of bogging America down in Iraq continues without allowing the violence to reach the kind of level which would prompt a vigorous American military response.
Unfortunately for the Bush Administration, this tactic seems to be working all too well!
Exactly how much influence does Shi'ite Iran exert now against the Shi'ite government of Iraq?
"Iraqi officials acknowledge Iran has considerable influence in Iraq, partly through ties to Shi'ite politicians and parties that were based in Iran for many years during the rule of Saddam Hussein, a Sunni Arab ... "A Western diplomat in Tehran said he believed Iran's role in Iraq was 'really deep'."
If you have not yet read of Iran's 2003 plan to defeat America in the Middle East, take a few moments now to read our archived article, for only then can you appreciate how successful Iran has been in carrying out their original blueprint.
NEWS1910 - "HAS IRAN 'IGNITED MANY FIRES' TO SET OFF MIDDLE EAST REGIONAL WAR?"
Once you thoroughly read this original plan, you can further appreciate the reality that Iran is succeeding in Iraq, in Lebanon, and in Israel with Hezbollah and Hamas! President Bush has truly failed in his entire Middle East Plan upon which he embarked following the attacks of 9/11.
Exactly as the Illuminati planned!
VII. One judge in the Guantanamo Bay military tribunal has threatened to suspend the case against a Canadian terrorism suspect if Pentagon prosecutors continue withholding evidence from the defense!
Can you see why the Bush Administration wanted to move these unconstitutional and unfair terrorist trials outside the United States, and outside the jurisdiction of normal judges? Like any dictatorship 'wannabe', the Bush Administration planned to hold mock trials which would automatically find the defendants 'guilty', even if the Government had no evidence against them!
NEWS BRIEF: "Charges dropped for 20th alleged 9/11 hijacker", Los Angeles Times, May 14, 2008
"One judge in the Guantanamo Bay military tribunal has threatened to suspend the case against a Canadian terrorism suspect if Pentagon prosecutors continue withholding evidence from the defense. Another judge has disqualified an Air Force general from advising the war-crimes court because of what he agreed was the general's politically motivated 'unlawful command influence'."
This development confirms our "worst case scenario" which we envisioned all the way back in November, 2001, when the Federal Government began arresting terrorist suspects without charges, men whom they wanted to try for the 9/11 attacks.
Since we knew that the Western Illuminati carried out these attacks, and since we knew that the Illuminati planned a severe dictatorship using 9/11 as the excuse, we strongly felt that these men were totally innocent and that the Bush Administration wanted to try them like a dictatorship would try them. Sadly, our fears have been realized.
These trials are literally a "life and death issue" with these innocent Muslim men, all of whom have undoubtedly been severely tortured by American authorities! Thank God that enough of our judicial system is still in place so that these men can have defense lawyers and normal judges who are looking out for their rights. However, these men have now been jailed for five years and now we discover that the Federal Government does not have enough evidence to convict them!
"On Tuesday, the Pentagon lawyer in charge of the military tribunal approved charges that carry the death penalty against confessed Sept. 11 mastermind Khalid Shaikh Mohammed and four alleged co-conspirators but dropped them against the alleged '20th hijacker' without saying why. Mohammed Qahtani in February had been designated for prosecution along with the others."
This next segment reveals that the Administration planned to use these trials as political ammunition during the November Presidential election!
"As the six-year effort to bring alleged terrorists to justice crawls toward its first trial next month, military jurists have been distancing themselves from the prosecutorial juggernaut that appeared to have been launched earlier this year to bring swift convictions before the November election."
President Bush wanted to allow the Republican presidential nominee -- Senator John McCain -- to be able to look tough and resolute against the "Islamic terror threat" during the November election. McCain has played along with this gambit, as he has allied himself strongly with Bush in his "War On Terror".
Now, if the Democrat nominee is astute, he or she will attack the Bush/McCain plan as being a real threat to all American citizens. However, if the Democrat nominee ascends to the Oval Office, that 44th President will pursue the same plan as President Bush has been following, for that Plan is the Plan of the Illuminati
---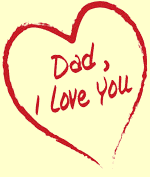 Father's Day Gifts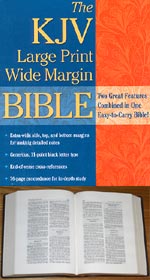 "KJV Large Print Wide Margin Bible"
Only Burgundy Bonded Leather
Regularly $59.5
On Sale $39.95
You Save $20.00 through Sunday, 5/18
Now the King James Version is available in a wide margin version from Hendrickson. This helpful format with wide margins ALL FOUR SIDES of the page allows for note-taking to support both study and reflection. This means you have wide margins on the extreme left and right plus at the top and bottom!
The large type offers easy readability, with end-of-verse cross references and a concordance offering easier study. FEATURES • Wide margins—about one inch all around • End-of-verse cross references • 11-point type • 76-page concordance • Available in hardcover and bonded leather • 7 x 9¼ inch trim size • One ribbon • Black-lettered edition • Smyth sewn - http://www.cuttingedge.org/detail.cfm?ID=1655
KJV Large Print Wide Margin Bible Hardback is also on Sale! Regularly $39.95, On Sale $26.95 through Sunday, 5/18 - http://www.cuttingedge.org/detail.cfm?ID=1656
---
Was it so even in the beginning? Did light and darkness divide the realm of time in the first day? Then little wonder is it if I have also changes in my circumstances from the sunshine of prosperity to the midnight of adversity. It will not always be the blaze of noon even in my soul concerns, I must expect at seasons to mourn the absence of my former joys, and seek my Beloved in the night. Nor am I alone in this, for all the Lord's beloved ones have had to sing the mingled song of judgment and of mercy, of trial and deliverance, of mourning and of delight. It is one of the arrangements of Divine providence that day and night shall not cease either in the spiritual or natural creation till we reach the land of which it is written, "there is no night there." What our heavenly Father ordains is wise and good.