New DVD
In The Same Historical Context As The Three "Secret Mysteries of America's Beginnings" Videos
by Chris Pinto
Introductory Sale Only $19.99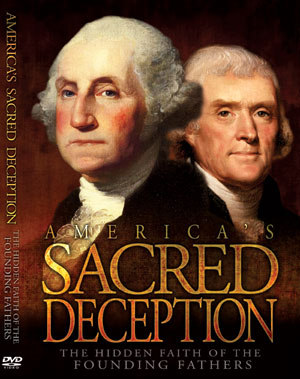 "The Church & Secret Societies: The Hidden Faith of Our Founding Fathers"
Were America's Founding Fathers Born Again Christians as so many believe? Or, were they Freemasons, thoroughly enmeshed in the tragic paganism of that secret society? Chris Pinto brilliantly demonstrates that the writings of our Founding Fathers clearly proves that they had a public -- Christian -- veneer, but that their true inner heart of hearts beat to the tune of the Ancient Mysteries pagans.
Hear America's Fathers write in such convincing measure that will remove all doubt in your mind. They will convince you with their own words.
Jesus said, 'Know the Truth and the Truth shall set you free'. Knowing the truth about our Founding Fathers' and the real religion they espoused, will absolutely set your mind free, allowing you to see America's government for the pagan institution it was intended to be. NOTE: We readily recognize that America's Cultural Foundation was based upon Christian values and that Christians had much impact upon our nation's Founding But, the government was established according to a pagan plan to produce the Masonic Christ (Antichrist)
Chris Pinto produces an outstanding DVD, of the same fine "History Channel" quality as the three DVD's in the Secret Mysteries of America's Beginnings series. This video was created from the same research material which produced the three 'Secret Mysteries of America's Beginnings' videos. This is a side of our Founding Fathers which truly needs to be told.
Watch Dynamic Video Trailer http://www.cuttingedge.org/detail.cfm?ID=2213
Shipping June 15
Featuring A Public Debate of David Barton And His Teachings About Freemasonry And Our Founding Fathers!
---
---------- This Week's Hot News --------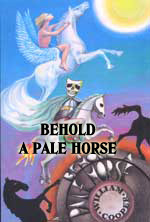 Behold A Pale Horse
I. Thailand continues to roil under the weight of a pro-Communist "People's Army" attempting to overthrow the Western-style government.
Cutting Edge stated in our last News Alert that the reason Thailand was undergoing such grave upheaval was because the time had come to fold that country into the Socialist South Asian bloc, which is destined to become Supernation #9.
This current news article simply provides flesh to our premise!
NEWS BRIEF: "Thailand's Thaksin Shinwatra, Marxists, and the NWO ", by Tony Cartalucci, InfoWars.com, May 18, 2010
"At the root of this protest is fugitive ex-prime minister, Thaksin Shinwatra. Before being elected as prime minister, Thaksin was a member of Carlyle Group's Asian advisory board ... Behind the scenes, there was community "organizing" taking place to create what would later become the infamous 'red shirts'. One of Thaksin's former political colleague discussed in an interview with Asia Times, about how classical Maoist techniques were used to program the 'red shirt' army."
"After his ouster in 2006, he began employing his Moaist led, Marxist indoctrinated mob simply called the 'red shirts'. Officially they are called the UDD or the National United Front of Democracy Against Dictatorship ... Let there be no mistake that the future of Thailand is in peril. These protesters are not a grassroots freedom movement, but an insidious, engineered wave of violence meant to empty out Thailand's upper and middle class, and roll the nation over into a fascist dictatorship 'republic' under Thaksin Shinwatra and his globalist handlers."
Notice that Thaksin Shinwatra is said to report to "his globalist handlers". This is the global Illuminati, who is in the process of re-creating the individual nations of the world into only 10 supernations, a plan which fulfills Daniel 7:7-8 (NEWS1002).
As we stated in our last News Alert, Thailand is part of the "Non-Integrating States" of the Pentagon's New Map (NEWS1833). As such, she is planned to be melded into the South and Southeast Asian nation, Supernation #9.
Democratic, pro-West Thailand simply must be overthrown because the rest of that Asian bloc of nations are pro-Communist and Anti-West. Watch this story intently, because this event has significant prophecy implications.
UPDATE: A few key leaders of the Red Shirt protest movement surrendered yesterday in Bangkok to overwhelming force from the Thai government.
NEWS BRIEF: "Bangkok Burns After Protest Leaders Surrender", Fox News, May 19, 2010
"Downtown Bangkok became a raging battleground Wednesday as the army stormed a barricaded protest camp and the Red Shirt leadership surrendered, enraging demonstrators who fired grenades and set fires that cloaked the skyline in a black haze. Rioters set fires at the Thai stock exchange, several banks, the headquarters of the Metropolitan Electricity Authority, the high-end Central World shopping mall and a cinema complex that collapsed."
Even though some key Red Shirt protest leaders surrendered to Thai authorities in the face of overwhelming government firepower, do not mistakenly believe that the entire movement is now finished. Guerilla tactics have always advocated withdrawing and/or surrendering when confronted by overwhelming force. It is better to live to fight another day than to die facing overwhelming power.
Many of the Thai soldiers were elite commando units and they most assuredly would have annihilated the entire leadership had the protestors not surrendered. The Red Shirt pro-Communist movement is alive and well in the countryside, as we shall certainly see in coming weeks and months.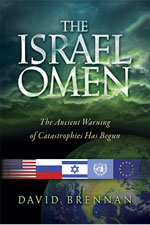 II. Israel is facing a debacle over Iran's deal with Turkey and Brazil to enrich uranium in Turkey.
We posted a new article on this most important subject: NEWS2418, entitled "Has Iran Outflanked and Outmaneuvered The West In Its New Deal To Swap Nuclear Fuel With Turkey?"
Now, let us examine this most distressed Jewish editorial.
NEWS BRIEF: "A debacle for Israel", by Yossi Melman, Haaretz News, 18 May 2010
"The agreement on the transfer of Iran's enriched uranium, achieved via Turkish-Brazilian mediation, is an important victory for Iranian diplomacy and a debacle for Israeli policy."
We agree. As we state in NEWS2418, Iran has simply and effectively outmaneuvered Israel and the United States by reaching this uranium enrichment agreement with her two friends, Turkey and Brazil.
You see, when the United States, Israel and the European Union began to demand that Iran take her enrichment program to the soil of another country, they envisioned that the country who would enrich Iran's uranium would be a Western nation. France was the one country mentioned the most often.
However, Iran refused to allow the Western bloc of nations to dictate which country would enrich her uranium. Iran steadfastly refused to budge and these Western nations were reduced to shrill cries about imposing "sanctions" upon Iran, a tactic which has failed every single time it has been used, over the past 100 years.
Late this week, Brazil and Turkey suddenly announced that their top political leadership would meet Iranian officials in Tehran. Out of this meeting came the announcement that Iran would allow another country to enrich her uranium, but that country would be her friend and ally, Turkey.
Diplomatic Coup -- Iran!
Now, let return to our featured editorial, above.
"The full, precise details of the agreement are not known, and the devil is in the details. But the deal's significance is clear: a new atmosphere, at least on the face of it, of dialogue, negotiations and compromise with the ayatollahs' regime in Tehran."
On the face of it, Iran has bowed to the West's plan; but, she chose a friendly nation to enrich the uranium! Her choice, her diplomatic victory. Now, Western nations will find it much harder to convince Russia, China, and the United Nations to impose harsh measures upon Iran, because she has officially bowed to the West's plan!
Brilliant maneuver.
I wonder if I sense the Russian brilliance in chess in this entire situation?
UPDATE: Even though Iran reached this uranium swap agreement, thus meeting the demands of the Western nations, the United States led an effort to pass draft legislation through a U.N. committee levying heavy sanctions upon Iran.
Surprisingly, both China and Russia voted in committee to levy the sanctions.
NEWS BRIEF: "New UN sanctions draft resolution aims to mount pressure on Iran", Xinhua China News, 2010-05-19
"UNITED NATIONS, May 19 (Xinhua) -- The five permanent members of the UN Security Council and Germany announced Tuesday their agreement on a draft resolution proposing new sanctions against Iran in a surprise move that comes a day after Iran agreed to a deal aimed at soothing UN concerns."
Notice that this resolution was in draft form, not a final binding resolution. This not-so-small detail is the reason why China and Russia voted to pass the draft, only to immediately speak out against the entire idea of sanctions.
NEWS BRIEF: "Door of diplomacy remains open on Iran nuclear issue: Chinese envoy", Xinhua China News, 2010-05-19
" 'Circulating a draft resolution on Iran does not mean the door of diplomacy is closed, and we believe that the dialogue, diplomacy and negotiations are the best way to address the Iranian nuclear issue', Li Baodong, the Chinese permanent representative to the United Nations, said here Tuesday."
The Russians also entered the verbal fray, on Iran's side.
NEWS BRIEF: "Russia cautions US and EU against unilateral Iran sanctions", The Hindu, May 19, 2010
"Russia has warned the United States and the European Union against adopting individual sanctions that go beyond a UN Security Council resolution planned in the dispute over Iran's nuclear programme ... 'There is information that the US and the European Union are not limiting themselves to a common position on Iran in the UN Security Council and want to introduce additional, one—sided sanctions', Russian Foreign Minister Sergei Lavrov was quoted as saying ... Such leverage could breach international laws, he said."
Therefore, Iran's traditional two superpowers who have always acted to protect her interests on this nuclear issue -- Russia and China -- went immediately on record to defend Iran. I would be very surprised to see both Russia and China vote to pass an actual sanctions bill.
The West seems surprised that Iran reached a uranium swap agreement with Turkey, because that action has been long advocated by the West and rejected by Iran. The only problem, as the West sees it, is that the country whose soil will be used to facilitate the swap is not one of the Western countries like Russia or France, but an Islamic nation!
That unexpected turn of events is what makes this agreement so important and the concept so brilliant.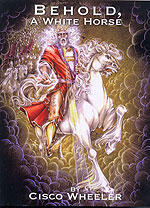 III. Further proof that a civil war will break out in Iraq soon after the Americans withdraw occurred last week in a most brutal fashion.
Pro-West Islamic clergy were slaughtered.
NEWS BRIEF: "Anti-Qaeda Sunni imams slaughtered in Iraq", AFP News, May 17, 2010
"BAQUBA, Iraq — Two Sunni Arab imams were brutally killed on Monday in Iraq, including one who was decapitated and had his head planted on a power pole ... The slayings in the province of Diyala, northeast of Baghdad, were against anti-Qaeda preachers who regularly railed against the terror network during Friday sermons."
""At around 2:00 pm (1100 GMT), armed Al-Qaeda members captured Sheikh Abdullah Shakur while he was in Saadiyah market," said a Diyala military command officer who declined to be identified, referring to the central town. 'They returned an hour later with his head and attached it to an electricity post'."
How was the other Imam killed?
"According to the Diyala military officer, in the village of Al-Bushaheen, 20 kilometres (12 miles) north of Baquba, gunmen burst into the home of Sheikh Hashim Arif at about 3:00 am (0000 GMT), dragged him to his garden and shot him dead in front of his family."
Remember, about four years after Bush's invasion of Iraq, insurgents were suddenly renamed "al-Qaeda". This tactic served to make it appear to the undiscerning that the 'al-Qaeda" in Iraq had joined forces with the 'al-Qaeda' around the world, thus making it appear that the terrorism which was blamed for the attacks of 9/11 had now joined forces, creating a new global 'al-Qaeda'.
The reality is that this battle in Iraq is between Sunni and Shi'ite factions and not 'al-Qaeda'.
Soon after the American forces leave, Sunni and Shi'ite will resume cutting each other's throats. This civil war will be the final legacy of President George Bush for Iraq and the Middle East.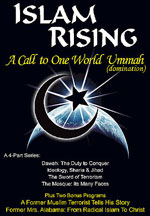 DVD
IV. Who said Islam is peaceful?
The opposite is actually true. Traditionally bloody Islam is preparing a global 'jihad'.
NEWS BRIEF: "California Muslim Endorses Genocide of Jews", Human Events, May 18, 2010
"A Muslim student at the University of California at San Diego last week endorsed a new genocide of Jews. Although one can only imagine the media hue and cry had a conservative student said this, the liberal media has not found Jumanah Imad Albahri's statement fit to print ... It all started when the veteran conservative activist David Horowitz, during the question-and-answer period after his talk at the university, asked Albahri: 'The head of Hezbollah has said that he hopes that we will gather in Israel so he doesn't have to hunt us down globally. For or against it?' "
"Albahri answered with a straightforward endorsement of genocide: 'For it'."
But, why should we be surprised? Islam has often and dramatically made its real hatred for all things and people Jewish. Listen to one such tirade:
"Genocidal statements are common from Muslim leaders today. On January 29, Palestinian Authority TV broadcast a mosque sermon saying: "The Prophet says: 'You shall fight the Jews and kill them, until the tree and the stone will speak and say…'Oh Muslim, Oh servant of Allah—there is a Jew behind me, come and kill him.' Except for the Gharqad tree, which is the tree of the Jews. Thus, this land will be liberated only by means of Jihad'."
"If that jihad involves Muslims murdering Jews wholesale, then what's to prevent a pious young lady like Jumanah Imad Albahri from believing that approval of the mass-murder of Jews is a holy and pious act?"
What did the God of the Bible foretell at the End of the Age? He foretold that Israel would be surrounded by hostile armies and that Gentile nations would plan on dividing God's land of Israel up to give to the Gentiles.
"For behold, in those days and at that time, When I bring back the captives of Judah and Jerusalem, I will also gather all nations, And bring them down to the Valley of Jehoshaphat;
And I will enter into judgment with them there On account of My people, My heritage Israel,
Whom they have scattered among the nations; They have also divided up My land.
They have cast lots for My people..." (Joel 3:1-3)
God is taking note of the names of the people who hate Israel with an everlasting hatred and of those who plan to divide Israel up. Their Divine Judgment is coming swiftly! Doubt it not!!
---
NOTE: This newsletter continues after the Twitter announcement.