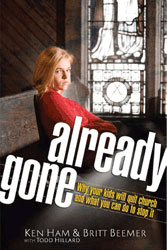 "Already Gone" DVD
"America's churches have lost an entire generation of believers"
If you look around in your church today, two-thirds of the young people who are sitting among us have already left in their hearts; soon they will be gone for good.
This is the alarming conclusion from a study Answers in Genesis commissioned from America's Research Group, led by respected researcher Britt Beemer. The results may unnerve you - they may shake long-held assumptions to the core - but these results need to be taken seriously by the church.
Already Gone reveals: • Why America's churches have lost an entire generation of believers • The views of 1,000 twenty-somethings, solidly raised in the church but no longer attending - and their reasons why • Relevant statistical data effectively teamed with powerful apologetics.
The study found that we are losing our kids in elementary, middle school, and high school rather than college, and the "Sunday school syndrome" is contributing to the epidemic, rather than helping alleviate it. This is an alarming wake-up call for the church, showing how our programs and our approaches to Christian education are failing...and our children are paying the price. Though the statistics reveal a huge disconnect taking place between our children and their church experience, Already Gone shows how to fight back for our families, our churches, and our world. We can make a difference today that will affect the statistics of tomorrow in a positive and Christ-focused way! http://www.cuttingedge.org/detail.cfm?ID=2327
---
---------- This Week's Hot News -------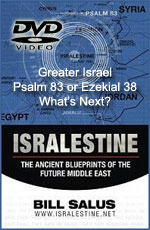 I. The world is preparing to recognize a Palestinian State, even in the face of determined Israeli opposition!
Critically important End of the Age prophecy is about to be fulfilled.
NEWS BRIEF: "Abbas: UN recognition would give Palestinians more leverage in negotiating with Israel", Washington Post, May 17, 2011
"RAMALLAH, West Bank ... The decision was part of a recent reconciliation process between Abbas' Fatah movement and the Islamic militant Hamas group. The two sides have been torn between rival governments for the past four years, with Fatah in the West Bank and Hamas in control of Gaza, and only last week they agreed to repair/"
The establishment of a Palestinian State has long been delayed because of the horrific rift between Abbas' Fatah Party and the far more radical Hamas. Both were terrorist groups who had carried out attacks on Jews in the past, but Abbas is a lifelong Freemason beholden to the Illuminati Plan, while Hamas' leadership was more "homegrown". As a result, Hamas has distrusted Fatah to the highest degree possible, holding their leadership to a degree of animosity exceeded only by their hatred of Israel.
Therefore, the reconciliation between Fatah and Hamas is nothing short of unprecedented. Only now, with this rapprochement can the Palestinians hope they can finally get their state. We feel the need to post a warning, however; if a Palestinian State is ever announced as the result of this reconciliation, Hamas will turn on Fatah in a most bloody purge. Mark my word.
The Palestinians are preparing to petition the United Nations to recognize a Palestinian State. Let us return to our featured article, above.
"Palestinian unity is a necessity as Abbas prepares to ask the United Nations to recognize an independent state in the West Bank and Gaza, with east Jerusalem as its capital. Abbas is seeking a U.N. vote in September, a month before the elections would take place. Abbas acknowledged that U.N. recognition would not change the situation on the ground, but would give him more leverage in negotiations with Israel."
I believe that the opposite effect would instantly follow a U.N. declaration of a Palestinian State. Immediately, Israeli leadership would uniformly turn into the strongest "hawks" imaginable. They would become so infuriated that they would never, ever negotiate a change in the "situation on the ground".
President Obama is to decide soon how much he should pressure Israel to accept a Palestinian State, or if he should simply refrain from applying any diplomatic pressure.
NEWS BRIEF: "Obama administration split over pressuring Israel on Palestinian state", World Tribune, May 16, 2011
"WASHINGTON — The administration of President Barack Obama appears divided over whether to pressure Israel to ensure the establishment of a Palestinian state in the West Bank, Administration sources said the question over whether to pressure Israel has divided the National Security Council and State Department. The sources said the dispute has centered on whether Israel should approve a Palestinian state even without agreement with the Palestinian Authority. "
With his advisory committees so divided, President Obama must commit to a course of action.
" 'Now is the time for President Obama to take charge personally of his Israeli-Palestinian policy', Debra DeLee, president of the pro-Palestinian Americans for Peace Now, said. 'Envoys and shuttle diplomacy have had their day. What is needed now is resolute personal engagement and dramatic action from the president himself'."
"Peace Now" is a very Liberal Jewish advocacy group, and hence, most dangerous. Their leadership is incredibly naive, and such naivete can easily be fatal to Israel -- were God not on His throne!
"On (Friday) May 13, Obama's envoy to the Middle East, George Mitchell, submitted his resignation. Mitchell's resignation was scheduled to take effect on Friday, the day Obama meets Israeli Prime Minister Benjamin Netanyahu. The sources said the president, who plans to give a speech on the Middle East on May 19, wants Netanyahu to cooperate with the Palestinian unity government as a first step toward the establishment of a Palestinian state in the West Bank and Gaza Strip over the next few months."
Remember what prophetic Scripture says about the establishment of a future "Edomite" State (Palestinian State).
"They shall call its nobles to proclaim the kingdom, but nothing shall be there, and all its princes shall be no more." (Isaiah 34:12)
God foretold, 2,600 years ago, that modern day Palestinian leaders would proclaim an empty kingdom and then be destroyed. That declaration of an empty kingdom may be close at hand.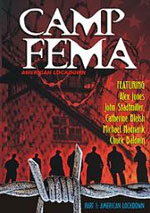 DVD
II. Shocking Court Ruling: You Cannot Bar Police From Entering Your Home Even If They Have No Warrant!
NEWS BRIEF: "Indiana High Court: No right to resist illegal cop entry into home, nwi.com news, May 17, 2011
"INDIANAPOLIS | Overturning a common law dating back to the English Magna Carta of 1215, the Indiana Supreme Court ruled Thursday that Hoosiers have no right to resist unlawful police entry into their homes. In a 3-2 decision, Justice Steven David writing for the court said if a police officer wants to enter a home for any reason or no reason at all, a homeowner cannot do anything to block the officer's entry."
This decision is most shocking, and it absolutely propels America into the beginning of a pre-dictatorship phase. One of the most effective firewalls which our Founding Fathers erected to protect us for the dictatorial "knock in the dark" was the requirement that police had to present "probable cause" to a judge before they could forcibly enter a person's home.
This decision swiftly takes away that protection, a protection dating back to the Magna Carta of 1512! This event is a major one, indeed!
Since this decision was made by a state Supreme Court, only the U.S. Supreme Court can overrule it. Will the top Court in the land overturn this Indiana Court decision? I think it highly unlikely, since the U.S. Supreme Court has just made a similar decision.
NEWS BRIEF: "Supreme Court gives police leeway in home searches", Los Angeles Times, May 17, 2011
"Reporting from Washington— The Supreme Court gave police more leeway to break into homes or apartments in search of illegal drugs when they suspect the evidence otherwise might be destroyed. Ruling in a Kentucky case Monday, the justices said that officers who smell marijuana and loudly knock on the door may break in if they hear sounds that suggest the residents are scurrying to hide the drugs."
"In her dissent, Justice Ruth Bader Ginsburg said she feared the ruling gave police an easy way to ignore 4th Amendment protections against unreasonable searches and seizures. She said the amendment's "core requirement" is that officers have probable cause and a search warrant before they break into a house.
"How 'secure' do our homes remain if police, armed with no warrant, can pound on doors at will and …forcibly enter?" Ginsburg asked. An expert on criminal searches said the decision would encourage the police to undertake "knock and talk" raids."
America is finally reaping the whirlwind after years of building a High Court which is predominately Roman Catholic. You have to look no further than the 300-year Inquisition to realize that Rome has never had any interest in the checks and balances inherent in our system of government!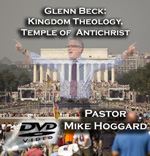 III. Glenn Beck continues to pave the political road for a Mormon President!
Beck visits the Temple Mount, speaking "smooth illusions" to the ears of Christians back home!
NEWS BRIEF: "Glenn Beck Plans 'Restoring Courage' Rally on Temple Mount ", by Fern Sidman, INN NY Correspondent and Tzvi Ben Gedalyahu, Israel National News, 5/17/2011
"Fox News talk show host Glenn Beck is planning a huge 'Restoring Courage' rally in August on the Temple Mount, where he visited earlier this month. He announced on his morning radio program Monday, 'Last summer we set out to Restore Honor in Washington, DC. This summer it is time to Restore Courage…. It is time for us to courageously stand with Israel'."
Glenn Beck and all his Mormon friends have no interest whatsoever in protecting Israel, because Mormon doctrine says that Jesus appeared to the American Native Indians after He resurrected. To the Mormon, Israel is not God's Chosen Nation; America is. To the Mormon, Jerusalem is not a sacred capitol and not the city where Jesus will return; Independence, Missouri, is.
What this story does is reinforce our belief that Glenn Beck is merely the political "John the Baptist" figure, preparing the hearts and minds of the American people to accept a Mormon for President. To combat this evil concept, we have created "Mormonism's Temple of Doom", where we boldly show what Mormonism truly teaches and practices and then we prove from the Bible that genuine Christians are forbidden to support a Mormon for high office!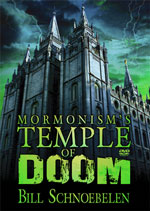 DVD
IV. Mormon Romney is gearing up for the most expensive ad campaign in Presidential history.
He may even draw upon his own money to bankroll his White House bid.
NEWS BRIEF: "Mitt Romney's money machine cranks up", Politico News, May 16, 2011
"LAS VEGAS – Mitt Romney, usually cautious and measured in describing his nascent campaign, allowed himself a minor indulgence in describing to reporters the fundraising call-a-hon that netted his presidential bid $10.25 million here Monday."
" 'That's a terrific start', Romney began, in typical expectation-setting mode, before catching himself: 'Actually it's more than just a start — it really gives us the boost that we need at this early stage in my effort'."
Mitt was then asked if he would commit any of his family fortune to his campaign.
"His biggest asset, however, could be the millions in his own bank account. The former venture capitalist plowed $42 million of his own money into his failed 2008 bid for the nomination. At a press availability following a roundtable with University of Nevada Las Vegas College Republicans, Romney indicated that he was again open to funding his own campaign."
Stories have appeared recently that the 2012 presidential campaign may be the most expensive in all of American history. Some pundits have expressed their belief that each major candidate may spend upwards of $1 billion to get their message across to the people. Therefore, only the rich can run for office now, the ones with the deepest pockets!
That leaves the Mormon candidates, Mitt Romney and Jon Huntsman, firmly in control as their pockets seemingly have no bottom.
Romney demonstrated that he is most definitely planning for his campaign against President Obama.
NEWS BRIEF: "Mitt Romney: I can win on the economy", Politico News, 5/16/2011
"The 2012 presidential campaign is going to be all about the economy — right in Mitt Romney's wheelhouse, the former Massachusetts governor told supporters on a conference call Monday. People ask, Romney said, 'how do we know you're going to win, Mitt? What's it going to take to win?' The answer right now is the America people, more than any other single issue, they care about the economy."
"That is my wheelhouse," Romney said on the public call. "That is what I know and what I do. I've had experience in turning things around that are going in the wrong direction...I will get America on the right track again."
Do you remember the sign President Clinton kept on his Oval Office desk? The sign said:
"It's the economy, stupid"!
Bill Clinton kept the American economy in focus for his entire eight years as President.
It looks as though Mitt Romney has adopted the same strategy!
---
"Preacher Harold Camping Sets His Rapture Date of May 21, 2011"
Another false religious teacher, another false date of the Rapture, and another black mark against genuine Christians and their beloved Bible! You can mark this date on your calendar as THE one date the Rapture will NOT occur. http://www.cuttingedge.org/news/n2418.cfm
Rapture! Are Your Lamps Full of Oil?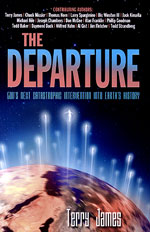 "The Departure"
"God's Next Catastrophic Intervention Into Earth's History"
As the world races toward its momentous end-times encounter with God, cascading fulfillment of Bible Prophecy clearly points to the catching away of the saints -- an event popularly known as the Rapture of the Church. Specific circumstances, which were prophesied to occur in the days just before this Departure, would appear as signs of the nearing moment, including:
1) The emergence of a new global order and global government; 2) Technological developments making possible the Mark of the Beast; 3) Apocalyptic turmoil in the Middle East; 4) Global fascination with occult, demonic, otherworldly manifestations. 5) Departure from the faith giving space to false doctrines; 6) Worldwide violence, upheaval, like it was in the days of Noah
Leading national and international researchers, scholars, authors, and speakers share their specialized knowledge about what you can expect in the coming days, and, more importantly, what you can do to be prepared for the Rapture of the Church. NOTE: We do not agree with every author on every point in this book, as some of the authors do not possess the unique Cutting Edge Worldview. However, this book does contain some really good information and we expect that you will read like the 'Noble Bereans' of Paul's day! Compare what you read with Scripture 'to see if these things are true'. http://www.cuttingedge.org/detail.cfm?ID=2325
Pastor Hoggard DVD - Special Report On The Rapture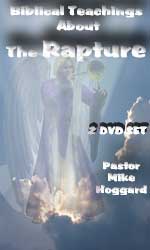 "Biblical Teachings About The Rapture"
At long last! Rapture teaching that is squarely based upon the Bible. Pastor Hoggard provides a fascinating study of the Rapture of the Church that is badly needed at a time when critics of this wonderful teaching are reaching ever- increasing numbers
Did you know that the Rapture is not just New Testament doctrine, but is visible in the Old Testament?
Some say the Rapture is the first event on God's prophetic calendar, but do the Scriptures foretell that an extremely significant event will occur BEFORE the Rapture? And, what might that event be?
Finally, discover why God used the symbolism of a whirlwind when He translated the Prophet Elijah!
This study of the Rapture is the most interesting and decidedly unique you have ever seen
Now you can Biblically answer critics of the glorious Rapture of the Christian Church - http://www.cuttingedge.org/detail.cfm?ID=1916
---
New Headline News Articles
The National Association of Evangelicals is getting ready to align with the Church of Jesus Christ of Latter-Day Saints! http://www.cuttingedge.org/news/n2442.cfm
Mormon Glenn Beck Meets With Southern Baptist Billy Graham, Urging Him "To Come Together" - Yoking Believers With Unbelievers!
Beck is making major inroads to convince Evangelical leaders to support his cause. Beck has even taken control of the "Black Robed Regiment" to finally cement a bridge from Mormonism to Christianity. Genuine Christians are in dire danger of being mightily deceived. http://www.cuttingedge.org/news/n2441.cfm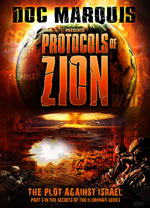 DVD
Why Is China Building Large Cities Completely Devoid of People? The answer will shock you, for a nearly unknown part of the Plan is being implemented. This development means that the appearance of the Antichrist is closer than many think possible.
http://www.cuttingedge.org/news/n2440.cfm
---
Close-Out Bookstore Item -- Save $15.00!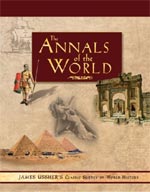 "The Annals of the World"
James Ussher's Classic Survey of World History"
Regularly $34.99, Close-out At $19.99
Wonderful Home School resource, with 960 pages, weighs 5 pounds!
Considered both a literary classic and an accurate historical reference from Creation to 70 A.D. For the first time, this classic work has been translated into modern English.
This treasure trove of material also contains many human interest stories from original historical documents collected by the devoted Christian historian and scholar Archbishop James Ussher. Precisely dated and referenced, this volume is much more than just a fascinating history book -- it is a work of history
Contains over 2,500 citations from the Bible - Is fully indexed, with 8 appendices
A "one-of-a-kind" historical home school resource and we have limited stock on hand!
---

Purchase a 1-Year Subscription, you may select 1 FREE gift
Purchase a 2-Year Subscription, you may select 2FREE gifts
Purchase a 3-Year Subscription, you may select 3 FREE gifts
Purchase a 4-Year Subscription, you may select all 4 FREE gifts
We have changed our FREE gifts available to you when you subscribe to Headline News, adding two Pastor Hoggard DVD's to the Seminar Tapes and the Radio Collection CDROM.
---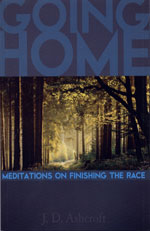 --------Concluding Inspiration ---------"THAT ONE SIN"
"If we confess our sins, he is faithful and just to forgive our sins and to cleanse us from all unrighteousness." ( I John 1:9)

Guilt is difficult during any time of our lives, but during the period before our death, its pain can become quite acute. We remember the course of our lives and choose to dwell on our failures instead of our successes. Sometimes, one failure in particular will plague us, and because we cannot forgive ourselves for it, we assume that God cannot or will not forgive it either. This guilt is multiplied if it involves sin against someone we love. We wonder about whether they and God have forgiven us, even though we may have asked forgiveness of them many years ago. To remedy this situation, we have to take God at His word and obey what it says. 1 John 1:9 says: "If we confess our sins, he is faithful and just to forgive us our sins and to cleanse us from all unrighteousness."
So, let us confess our fault to the Lord, repent of our actions and asking His forgiveness.
Secondly, let us depend not upon our feelings (which are suspect at best), but on the character of God, who loves us and is faithful to the promises of His Word. For us to doubt is a liar, which he certainly is not. It is a dishonor for us not to take God at His Word, for He has never broken a promise and never will. God is not like us; He is faithful to His promises. Therefore, let us trust Him to do what He has promised to do. Remember also that God is just. Our sins have been properly punished by Him. Jesus "was wounded for our transgressions; he was crushed for our iniquities, upon him was the chastisement that brought us peace…the Lord has laid on him the iniquity of us all." (Isaiah 53:5.6b) The Lord's justice has been melted out, one and forever, on the spotless Lamb of God, who came to take away the sin of the world (John 1:29). He has taken our sins away from us, removing them completely. We must trust in His finished work on the cross of Calvary; anything less dishonors Him.
He has promised to "cleanse us from all unrighteousness." We are washed with His precious blood, shed for us. Instead of condemning ourselves (an act of self-loathing which is not helpful), let us now therefore rejoice in the Lord, and humbly thank Him for His wonderful, matchless grace to us. Let us remember the words of Paul when he wrote: "There is therefore now no condemnation for those who are in Christ Jesus." (Romans 8:1) Let us take God at His word, and rejoice that we are forgiven, now and forever.
Closing Prayer: Dear lord, bless this truth to our hearts, that we might obey it faithfully whenever we fail you. Forgive us for ever believing that our sins cannot be forgiven. Help those who we have sinned against to forgive us, as you have forgiven both of us, we pray in Jesus Name, amen.
---
"President Bush:
Evil vs Good Fruits"
Directory of all news articles
Free Radio Transcripts

Free Headline News Archives

Freemasonry

What Saith Rome

Teachings from the Catechism

Bookstore

Meet the Staff

Weather Control

School Shootings

Understanding Clinton
May Jesus Richly Bless You,
David Bay, Director
866-909-2850 Toll Free Customer Service - Order Line
803-356-2850 Customer Service - Order Line - For Out of Country Customers
803-356-2860 Fax