20 tracks -- http://www.cuttingedge.org/detail.cfm?ID=1281
Aspects of the Illuminati Plan -- The Coming Masonic Christ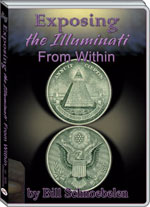 * DVD "Exposing The Illuminati From Within": 2-DVD Series
Powerful four hours of video in which Bill reveals hidden components of Satan's "New World Order" for these last days from a former insider's point of view! As Cutting Edge has demonstrated, the clearest information of the plan to produce Antichrist is to be found on the inside, from within the occult itself. As a former member, Schnoebelen reveals much of the "Oral Tradition" that has been passed down generation to generation and kept from public scrutiny. Discusses Masonry, Illuminism, Ritual Abuse, government black operations, UFO's , and the Alexandrian Cult in end-times deception -
Provocative! 2-DVD Series -- http://www.cuttingedge.org/detail.cfm?ID=1284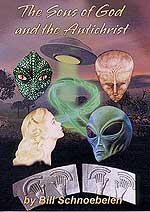 * "Sons of God & The Antichrist" - DVD
Did you know that Fallen Angels have their own DNA? And, did you know that plans are in place to start mixing Fallen Angels DNA with human DNA? Nephilim are among us, just as in Genesis 6 and are marrying and cohabitating with human women. When that happens, Satan will be corrupting the human race just as it was corrupted in Genesis 6
Research is also going forward to make human DNA into a viral substance so humans can be implanted through VACCINATIONS!!
Bill Schnoebelen shows pictures of physical evidence of these Sons of God. Then, Bill demonstrates how this new development ties directly into the coming Antichrist, the Mark of the Beast, the counterfeit Gospel, and the apostate worldwide church
When these Sons of Gods manifest themselves, they will lead hundreds of millions of people into adoration of Antichrist
2 hours, 40 minutes long -- http://www.cuttingedge.org/detail.cfm?ID=1289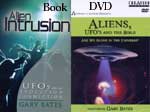 * "Book/DVD Combination Offer! Book "Alien Intrusion" with DVD "Aliens, UFO's, and the BIBLE"
Alien Intrusion book presents on the most haunting and persistent mysteries of our era. UFO's have been sighted in every country and throughout the centuries. This book examines all the relevant issues, such as Roswell and alien autopsies, astronaut Gordon Cooper's sightings, claims of official silence, alien abductions and UFO phenomena. This book is a landmark volume that brings together the most important evidences and comes to conclusions which are far more sinister -- yet profound -- than most could ever imagine. What you are seeing is not always what it seems
DVD "Alien and UFO Sightings" is an intriguing video which examines whether sighted spacecraft could really be reality, or are they sophisticated illusion? Author and lecturer Gary Bates speaks especially about the connection between UFO phenomenon and Evolution teachings. UFO beliefs are rapidly escalating amongst our people, challenging Christianity.
Save $9.00 over buying these two items individually -- http://www.cuttingedge.org/detail.cfm?ID=995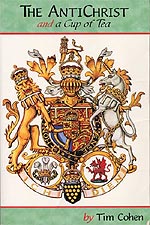 * "Antichrist & A Cup of Tea" DVD -- 4/Pack DVD Set
I was highly skeptical that anyone could know the precise identity of Antichrist before he arose on the world scene. Can the saints of God in Christ recognize the AntiChrist now? Could this truly be possible? Yes! Tim Cohen reveals hard evidence in THE ANTICHRIST AND A CUP OF TEA DVD Set. Cohen presents his evidence in three DVD's, while the fourth DVD contains his interview with God's Learning Channel
This DVD set contains all the key points of his book plus significant new material. Since DVD's retail for between $20-25 each, getting a 4-DVD set for only $69.95 represents a great value.
While Cutting Edge is a pre-Tribulation Rapture ministry, we heartily recommend this DVD set, for the material Cohen presents to prove that Antichrist will come from the House of Windsor is precious. Runs 5 Hrs, 46 minutes! -- http://www.cuttingedge.org/detail.cfm?ID=1262
Also available as 443-page book -- http://www.cuttingedge.org/detail.cfm?ID=178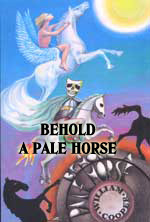 Behold A Pale Horse* "Behold A Pale Horse: One of THE Books Exposing Illuminati Plan"
Cooper writes about the coming New World Order, and the Plan, which the "Power Elite" of this country and this world are implementing, that will bring about the Global Government, Economy, and Religion. Cooper is dead set against this coming global government, and urgently shows how the Plan is proceeding NOW.
Cooper provides much first hand information based upon his career in U.S. Naval Intelligence, on the energetic leadership our Government is providing to implement this global system of Government, Economy, and Religion.
Former Satanists -- as well as New Age adherents -- consider this book to be THE most important insider revelation concerning the plan to produce the New World Order in all its violence, death and destruction
This is the most quoted book on the Illuminati in Cutting Edge
501 pages -- http://www.cuttingedge.org/detail.cfm?ID=952

---------- This Weeks Hot News ----------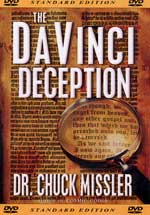 I. The "DaVinci Code" movie opened to the snob set at Cannes and predictably received a terribly negative review. Could Sony Pictures ask for anything better in order to sell the entire non-French culture world?
NEWS BRIEF: " 'Da Vinci Code' secret is out: Most critics hate it", By Mike Collett-White, Reuters News, May 17, 2006
"CANNES, France (Reuters) - Most critics panned "The Da Vinci Code" on Wednesday ahead of the world premiere of the year's most eagerly awaited movie. Kicking off the annual Cannes film festival, Ron Howard's adaptation of the Dan Brown bestseller was described variously as "grim", "unwieldy" and "plodding", though one reviewer bucked the trend and said 'You'll Louvre It' ... Even before its general release on May 18 and 19, The Da Vinci Code generated controversy as Christians around the world called for it to be banned. The novel has enraged religious groups because one of its characters argues that Jesus Christ married Mary Magdalene and had a child by her, and that elements within the Catholic Church resorted to murder to hide the truth."
While most initial reviewers were really hard on the film, one reviewer had some very nice things to say: "Ron Howard's splendid The Da Vinci Code is the Holy Grail of summer blockbusters: a crackling, fast-moving thriller that's every bit as brainy and irresistible as Dan Brown's controversial bestseller."
Is the movie likely to stumble at the box office? This Reuters News reporter thought that was unlikely.
"Critics say the controversy surrounding the film, and the fact more than 40 million people have bought the book, will ensure a strong box office performance..." (Ibid.)
In this next story, we see that, despite the critic's bad reviews, the faithful truly cheered.
NEWS BRIEF: "The Da Vinci dress code", This Is London, 18 May 2006
"But that didn't appear to worry director Ron Howard or his stars as they opened the Cannes Film Festival this evening to the delight of thousands of fans."
These thousands of dedicated "DaVinci Code" book fans are going to guarantee a good box office, but since this film is basically about a controversial view of Jesus, the ultimate "success" or "failure" of this movie is going to hinge on whether the general public is ready to hear that Jesus never died, that He married Mary Magdalene, that he had children by her, and that she fled persecution, fleeing to Normandy, France, where her daughter married a Merovingian prince.
This is the "Holy Grail Bloodline" lie which is so important because the Masonic Christ cannot arise without vast numbers of people believing this lie. This lie is the only way in which Antichrist can prove his lineage back to King David. Therefore, if the movie is judged to be very successful, we can conclude that the general population of the world is ready to receive Antichrist and his false genealogy proving his family lineage all the way back to King David. However, if the movie is judged not successful after all the information comes to light, we might conclude that not enough people believe this lie yet, so the coming of the Masonic Christ might have to be postponed.
Late-Breaking Saturday Morning News: Initial box-office receipts are in, and the movie is opening to huge numbers.
NEWS BRIEF: "First Box-Office Reports of DaVinci Code Movie", Deadline Hollywood, May 19, 2006
"2ND UPDATE: I'm told Friday night U.S. box office "very strong" for Da Vinci Code and early estimates of $60 mil by the studio for the domestic gross "too low."
"UPDATE: Predominantly Catholic countries like Italy and Mexico close to breaking box office records. In Italy, Da Vinci Code seeing huge grosses, and, based on an exit poll there, 75 percent thumbs up, 15 percent neutral, and 10 percent not liking.
"I'm told Sony/Imagine's The Da Vinci Code did 'huge business' in Australia and New Zealand today (remember, they're 24 hours ahead), 'pretty much smash openings' across the board in every foreign territory it opened so far, 'incredibly well' in parts of Europe except France, where there was a major soccer match on Day #1 but the box office bounced back on Day #2. Britain's Sky News has been reporting good reaction from people coming out of screenings there. Same thing happened around the U.S.: for instance, TV news reports in Portland, Ore, and Miami Beach, Fla., are featuring quickie interviews with just-out-of-screening moviegoers and they're loving it. (Do film critics matter any more?) Early reports say the matinees out of New York City were 'giant-sized'. I've learned that Sony execs are 'very happy'. As for the rotten reviews, I hear the Sony suits are taking the attitude that the critics are out of touch with the public and counting on Da Vinci Code to be reviewer-proof. After all, this movie is based on a book that sold 40+ million copies; flick qualifies for the 'phenomenon' category, good or bad."
It does appear that the global public is ready to hear and accept the one lie without which Antichrist cannot arise --that Jesus revived in the tomb, his disciples paid the elite Roman Guard to let him go, and that he went into the village where he married Mary Magdalene and had a family. After persecution against Christians martyred Jesus, a pregnant Mary Magdalene escaped to what is now Normandy, France. She gave birth to a girl and later that girl married a Merovingian prince.
Since all European and British nobility can legitimately prove their lineage back through the Merovingians, they can "prove" to a public who has bouught this lie that their lineage goes back through Mary Magdalene to Jesus and they have "plugged into" Jesus, they are literally "home free" to King David! The Jewish Talmud teaches this same lie. Thus, Antichrist can "prove" his lineage back to King David, an absolute requirement if he is to convince the Jewish people he is their Messiah for whom they have been awaiting!
Can you hear the coming hoofbeats of the "Four Horsemen of the Apocalypse"?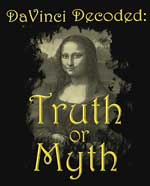 DVD or VHS II. Christians and Roman Catholics hate this film, but for different reasons. Going back to our featured article, above.
NEWS BRIEF: "" 'Da Vinci Code' secret is out: Most critics hate it", By Mike Collett-White, Reuters News, May 17, 2006
"Even before its general release on May 18 and 19, The Da Vinci Code generated controversy as Christians around the world called for it to be banned. The novel has enraged religious groups because one of its characters argues that Jesus Christ married Mary Magdalene and had a child by her, and that elements within the Catholic Church resorted to murder to hide the truth."
The Roman Catholic Church is likely to be pictured here in very bad terms, as a persecutor of secret societies and a murderer of just plain folk. In other words, Catholics are likely to resent the depiction in "Great Inquisition" terms, even though such depiction is more true than most people would like to believe. However, genuine Christians are also going to be even more upset, for a number of reasons:
1) If Jesus never died, then He never rose again and, therefore, the Christian faith is vain! If this story is true, then all Christians depending upon Jesus ALONE for salvation are deceived and cannot look forward to Heaven for eternity with our risen Lord!
2) If Jesus was just a human prior to His baptism, then He could not have been sinless. Without Jesus being sinless, His sacrifice on the cross is meaningless, because God the Father could only accept a blood sacrifice from a sinless One.
3) If Jesus married and had a family, then the Gnostics were right all along in saying that Jesus was just a human who never had any thought that He was the Jewish Messiah until the "Christ Consciousness" spirit descended upon Him at His baptism. At that point, Jesus knew He was the Messiah to the Jewish people. This "Christ Consciousness" spirit left Jesus at the cross. Thus, Jesus is not unique, because this "Christ Consciousness" spirit came in times past to Buddha and to Krishna, and later, to Mohammed. People who believe this lie will consign the uniqueness of Christianity to history's "dustbin".
4) If Jesus is not God as He claimed and proved by His miracles, the New Testament is not inspired, and neither are Paul's Epistles; then the Christian Church has no real foundation.
Even though I have not yet seen this movie, this next article speaks to an angle of which I have not heard. Notice that Mr. Wasserman commits the normal mistake of equating Roman Catholicism with True Christianity. Most people in the world today make that dire mistake.
NEWS BRIEF: "Freaked-out fundamentalists fear DAVINCI for its fierce feminism", Column by Harvey Wasserman, The Free Press, May 16, 2006
"Was Jesus married to Mary Magdalene? Did they have a daughter? Questions about Christ's love life will dominate debate over the release of the DAVINCI CODE this weekend. The answers do matter. But what really counts is the story's pagan/feminist core, and its role in the Culture War."
If the DaVinci Code has a pagan/feminist core, then it is truly faithful to its Gnostic secret society roots. This next segment reveals just how anti-christian this movie is.
"The dramatic vehicle on which DAVINCI rides is a gimmicky Paris-London-Scotland murder mystery filled with riddles and gadgets. It is saturated with Church intrigue and the usual greed ... the book's spiritual core---and popular appeal---rests on its invocation and adoration of feminist spirituality and pagan naturalism. With wild invention and literary flair worthy of its namesake, DAVINCI flaunts the heretical, anti-clerical homosexuality of western civilization's leading intellectual superstar. Leonardo's Mona Lisa plays as a coy, cutting smirk, exalting female power and the demand for gender balance.'
Mr. Wasserman then continues, saying that the Roman Catholic hierarchy and clergy "conned the world", that they used the cover of the goddess worship of the Virgin Mary as a means by which they established, perpetuated, and enforced by brute force a male dominated Church. Tens of millions of people died in the Great Inquisition, and "enlightened" secret society members hunted down, all designed to keep the Roman Catholic rule alive and well and firmly on the throne of power.
Now, Mr. Wasserman gets to the core of the DaVinci Code.
"The Priory of Sion is DAVINCI's heroic secret society. It worships Mary Magdalene as 'the Goddess, the Holy Grail, the Rose, and the Divine Mother. It is dedicated to sexual liberation and a vital balance of the global spirit' ... In the words of DAVINCI's protagonist, a Harvard professor, the Grail 'is literally the ancient symbol for womanhood, and the HOLY Grail represents the sacred feminine and the goddess, which of course has now been lost, virtually eliminated by the Church'."
Our video, "Secret Mysteries of America's Beginnings" speaks to the Gnostic beliefs permeating the DaVinci Code and to the goddess worship so inherent in the drive to the Holy Grail. But, what you need to understand is that the Kingdom of Antichrist is going to feverishly promote this kind of goddess worship steeped in pagan tradition, even though the names of the characters are Christian, i.e., Jesus, Mary Magdalene. "Sexual liberation" and a vital balance of all things in Nature are going to be promoted and defended, while those people not willing to change their religious values and doctrines will be martyred.
The core essence of "vital balance of all things in Nature" is Bi-Sexuality. True practicing occultists are Bi-Sexual. However, in this rarified Luciferian realm, homosexuality very often takes over the lust, heart, mind and soul of the practicing bi-sexual.
At this point, the Antichrist nature of the DaVinci Code becomes very apparent.
"The power of the female and her ability to produce life was once very sacred', says DAVINCI, 'but it posed a threat to the rise of the predominantly male church, and so the sacred feminine was demonized and called unclean. It was MAN, not God, who created the concept of 'original sin,' whereby Eve tasted of the apple and caused the downfall of the human race. Woman, once the sacred giver of life, was now the enemy ... This concept of woman as life-bringer was the foundation of ancient religion', adds another DAVINCI scholar."
Truly, the appearance of Antichrist cannot be more than a few years off, at the most, if such blatantly bold Antichrist conditioning can now be widely popularized to all 6.6 billion people on earth.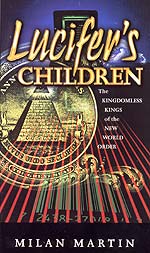 VHS III. Iran startlingly jolted toward creating the type of philosophical groundwork necessary to participate with Russia in the prophesied attack on Israel in fulfillment of Ezekiel 38-39 prophecy! This new story is exciting, for you will be able to watch the transformation of Iran so necessary to be able to prepare the Iranian people for war with Israel, with Russia leading the way.
NEWS BRIEF: "Iran eyes badges for Jews: Law would require non-Muslim insignia", Canada.com, May 19, 2006
"Human rights groups are raising alarms over a new law passed by the Iranian parliament that would require the country's Jews and Christians to wear coloured badges to identify them and other religious minorities as non-Muslims. 'This is reminiscent of the Holocaust', said Rabbi Marvin Hier, the dean of the Simon Wiesenthal Center in Los Angeles. 'Iran is moving closer and closer to the ideology of the Nazis."
This Rabbi is entirely correct: this Iranian system of forcing persecutable minorities to wear colored badges is reminiscent of Adolf Hitler's Holocaust against Jews and other "devalued people", and preceded the actual killing by a number of years.
"The law, which must still be approved by Iran's "Supreme Guide" Ali Khamenehi before being put into effect, also establishes special insignia to be worn by non-Muslims. Iran's roughly 25,000 Jews would have to sew a yellow strip of cloth on the front of their clothes, while Christians would wear red badges and Zoroastrians would be forced to wear blue cloth." (Ibid.)
Let us go to Wikipedia Online Encyclopedia for background information.
BACKGROUND INFORMATION: "Yellow badge", From Wikipedia, the free encyclopedia
"A yellow badge, also referred to as a Jewish badge, is a mandatory mark or a piece of cloth of specific geometric shape, worn on the outer garment in order to distinguish a person of certain religion or ethnicity in public. It is traditionally associated with the persecution of Jews ... The color yellow had been maligned since feudal times. Horses that were yellowish were considered worthless throughout society (as seen in the obsolete phrase, to curry Fauvel, a conventional name of a yellow horse). All other colors were used by knights on their shields, so yellow was left to brand the Jews."
You see, Europe had a history of persecuting the Jews long before Hitler came to power in 1933. Look at the list below:
* 1215 Fourth Lateran Council headed by Pope Innocent III declares: "Jews and Saracens of both sexes in every Christian province and at all times shall be marked off in the eyes of the public from other peoples through the character of their dress." (Canon 68)
* 1219 Pope Honorius III issues a dispensation to the Jews of Castile.
* 1222 Archbishop of Canterbury Stephen Langton orders English Jews to wear white band, later changed to yellow.
* 1228 James I orders Jews of Aragon to wear the badge.
* 1267 In a special session, the Vienna city council forces Jews to wear Pileum cornutum (a cone-shaped head dress, prevalent in many medieval illustrations of Jews). This distinctive dress is an addition to yellow badge Jews were already forced to wear. " (Ibid.)
* 1269 France June 19. St. Louis IX of France ordered all Jews found in public without a badge (AKA rouelle or roue) to be fined ten livres of silver.
* 1274 Edward I of England enforces the decree. The badge was a piece of yellow cloth in the shape of the Tablets of the Law which had to be worn above the heart by every Jew over the age of seven.
* 1294 Erfurt: The earliest mention of the badge in Germany.
* 1315–1326 Emir Ismael Abu-I-Walid forces the Jews of Granada to wear the yellow badge.
* 1321 Henry II of Castile forces the Jews to wear the yellow badge.
* 1415 Bull of the Avignon Pope Benedict XIII insists the Jews to wear a yellow and red badge, the men on their breast, the women on their forehead.
* 1434 Emperor Sigismund reintroduces the badge at Augsburg.
* 1528 The municipal board of Venice allows famous physician and professor Jacob Mantino ben Samuel to wear the regular black doctors' cap instead of Jewish yellow hat for two months (period extended later), upon the recommendation of the French and English ambassadors, the papal legate, and other dignitaries numbered among his patients.
* 1555 Pope Paul IV decrees, in his Cum nimis absurdum, that the Jews should wear yellow hats.
* 1566 King Sigismund II passes a law that required Lithuanian Jews to wear yellow hats and head coverings. The law was abolished twenty years later.
* 1933–1945 The Nazi regimes in the occupied countries of Europe force Jews to wear an identifying mark under the threat of death. There are no consistent requirements as to its color and shape: it varies from a white armband to a yellow Star of David badge.

However, Muslim persecution of Jews is almost as equally impressive, and it began much earlier than in Europe.
* 717 Caliph Omar II orders both Jews and Christians to wear a distinguishing mark. [1]
* 807 Persia Abbassid Caliph Harun al-Rashid orders Jews to wear yellow belt, blue for Christians.
* 853 Caliph Al-Mutavallil of Persia issues a yellow badge edict.
* 1005 Fatimid Caliph Al-Hakim orders Jews of Egypt and the Land of Israel to wear bells on their garments and "golden calf" (made of wood) around the neck. In 1301, they were obliged to wear yellow turbans.
* 1121 A letter from Baghdad describes decrees regulating Jewish clothes: "two yellow badges, one on the headgear and one on the neck. Furthermore, each Jew must hang round his neck a piece of lead with the word dhimmi on it. He also has to wear a belt round his waist. The women have to wear one red and one black shoe and have a small bell on their necks or shoes." (Paul Johnson, A History of the Jews, p.204) (Ibid.)
With this historical record reviewed, can you see how the Jews are very sensitive to any government which plans to force its Jewish citizens to wear a yellow badge of some sort?
Now, let us return to our featured Canada.com story.
"The Simon Wiesenthal Centre has written to Kofi Annan, the Secretary-General of the United Nations, protesting the Iranian law and calling on the international community to bring pressure on Iran to drop the measure. 'The world should not ignore this', said Rabbi Hier. 'The world ignored Hitler for many years - he was dismissed as a demagogue, they said he'd never come to power -- and we were all wrong'. Mr. Farber said Canada and other nations should take action to isolate Mr. Ahmadinejad in light of the new law, which he called "chilling," and his previous string of anti-Semitic statements. 'There are some very frightening parallels here', he said. 'It's time to start considering how we're going to deal with this person'." (Ibid.)
Of course, the new Iranian President, Mahmoud Ahmadinejad, has set the stage for this current news to explode with great fury. In the past few weeks, he has been saying repeatedly that Israel should and would "disappear" from world maps. His comments have raised the ire of the Israeli Government, with some people declaring along with Mr. Farber, "what are we going to do with this man"?
One answer is clear, based upon Ezekiel 38-39 -- the one thing the Western powers are not going to do is to attack Iran, for all the reasons Cutting Edge has been enunciating for so very long now:
1) Iran is protected from destruction at the hands of Western nations by the Ezekiel 38-39 prophecies.
2) Any attack on Iran would have to penetrate Russia's Scalar Weapons systems, which American weapons cannot do.
3) Any attack on Iran would plunge the Middle East into all-out war and could lead the nations into World War III, ahead of the timetable the Illuminati is following.
4) Upon absorbing any kind of attack, Iran has said she will wreak the oil economies of Western nations and would launch a sophisticated suicide terrorist attack against American and European cities.
Our bottom line conclusion is that Iran can hurt the West far more than the West can hurt her. Therefore, the Illuminati cannot allow such an attack, at least until it is ready to launch World War III and produce their coveted Masonic Christ.
We have noted that Jesus said the End of the Age would be characterized by both "Wars" and "Rumors of Wars". Iraq and Afghanistan are examples of "Wars", while Iran is apparently an example of "Rumors of Wars".
Do not allow yourself to be caught up in the public hype that this news story makes a Western attack more likely. This propaganda simply is not true, and it gets you to looking in the wrong direction. What this startling story represents is the beginning of setting the stage for the fulfillment of Ezekiel 38-39!
Late-Breaking News: Iranian lawmakers are vehemently denying this story is true.
NEWS BRIEF: "Iran: Yellow badge report false", YNET News, May 20, 2006
"Iranian officials adamantly denied on Saturday reports claiming that the Muslim state was passing a law that would require minority members to identify themselves with various colored armbands – and, reminiscent of the Holocaust, Jews would be forced to wear yellow badges. 'The dress code program being discussed in parliament has no relation to religious minorities. These reports are a flat out lie', says Iranian lawmaker Imad Efrog, who proposed the 'National Uniform Law'."
We shall have to wait to see how this story plays out. The extreme anti-Israel and pro-Nazi sentiment already amply expressed by the new Iranian President is the same type of sentiment which would have produced a story like this. Time will tell whether this news story is true. I suspect it is.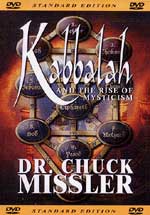 IV. The new Israeli Defense Minister Peretz may have started the ball rolling on the final withdrawal of Jewish settlers from the West Bank, when he signed the order to forcibly remove 12 more settlements. Remember our long-term held premise, that Israel's complete withdrawal is THE key to determining the final timing of the planned Third World War. The Illuminati will not allow this war to begin until Israel is ready to go to war, and that means delaying this global war until Israel has completed her "separation of populations", of which the settler withdrawal from West Bank is key.
NEWS BRIEF: "Peretz signs evacuation order for 12 settlements", The Jerusalem Post, May 17, 2006
"Defense Minister Amir Peretz signed an evacuation order on Wednesday night for 12 illegal outposts in the West Bank. The orders were originally signed by former defense minister, Shaul Mofaz, but they since expired, and Peretz's decision on Wednesday was to reinstate them. Prime Minister Ehud Olmert also gave his approval for the evacuation orders."
Once Kadima's candidate for Prime Minister, Olmert, won the most votes and then was able to form a solid coalition, seasoned observers firmly believed that the forced "Unilateral Withdrawal" -- now euphemistically called "convergence" -- would swing into action almost immediately. Further, when Olmert appointed the very liberal head of Labor -- Peretz -- as Defense Minister, people understood that the entire government - military establishment was firmly backing the withdrawal plans.
However, settlers say they are determined to fight.
NEWS BRIEF: "Struggle against outpost removal planned: Plans for 'civil disobedience' drawn up to prevent outpost clearing", YNET Israel, 5/19/2006
"As Prime Minister Ehud Olmert is set to begin his official visit in the United States Sunday, in Israel the Right wing is already drawing up plans the struggle against the plan to clear illegal outposts.
A convoy of buses, a march towards the West Bank outpost of Maale Rehavam, and other plans have already been formulated by a number of settler organizations in Judea and Samaria. The aim: 'To prove Jewish ownership over the land and to identify the roads which lead to it'."
"A source involved with the planning told Ynet: 'The next struggle will be against a leadership which is not at all dependant on the government – not financially and not in any other way, unlike the failed struggle led by Yesha (Council of Jewish Settlements in Judea, Samaria and the Gaza Strip) and certain rabbis last summer. We are talking about a struggle of mass order-refusal to the order of expulsion, and civil disobedience'. He added: 'In order to us to save Judea and Samaria from the destruction program Olmert is formulating, we are slowly building an alternative leadership to the Yesha Council, which receives a salary from the State, and can only carry out a symbolic protest, and nothing beyond that'."
If Jewish settlers in the West Bank have truly learned from the mistakes of their brethren in the Gaza Strip, Israeli forced evacuation could turn ugly, expensive, and drawn-out.
Could this be the reason Prime Minister Olmert is speaking in terms of this withdrawal taking two full years?
President Bush apparently was planning to play coy with this new Prime Minister Olmert, who is aggressively planning to carry to full completion the very "Unilateral Withdrawal" which Sharon / Bush have been pushing for a very long time.
NEWS BRIEF: "'US won't support convergence'", YNET Israel, 5/19/2006
"Senior US government sources, speaking ahead of Olmert's Washington visit, say that the US won't support, or object to the convergence plan. Washington prefers to wait to see if Hamas will change path or lose power ... Ahead of the visit of Prime Minister Ehud Olmert to Washington, sources in the US government expressed reservations over the schedule for unilateral action. "No one is presenting a schedule. There is time for everyone. Olmert too is talking about 2007. Until then, changes can take place in Palestinian politics," the sources said, adding: "The pressure on Hamas is only at the beginning, and we could see a change."
"While the US prefers to wait, Europe has made an unequivocal declaration that unilateral steps are unacceptable in its view. French Foreign Minister Philippe Douste-Blazy said at the end of a meeting Foreign Minister Tzipi Livni that "the stance of the European Union and France is a correct decision which can be kept, and won't be obtained in any way other than negotiations between the sides. It is unacceptable that an international border be drawn up unilaterally."

"The Americans will tell Olmert that the US is interested in Israel renewing contacts with PA Chairman Mahmoud Abbas, especially over the issues of cooperation on border crossings and humanitarian aid."
While no one will admit to a schedule being in place, Sharon's aides were speaking of just such a schedule before the Gaza evacuation of August, 2005. I believe such a schedule does exist.
V. The quagmire known as the Iraq War took more serious turns toward complete disaster last week.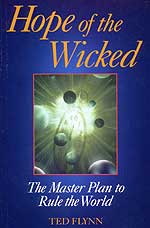 NEWS BRIEF: "U.S. reserves nearly 'broken,' says chief: Iraq, Afghan conflicts sap military resources", MSNBC News, January 6, 2006
"WASHINGTON - The U.S. Army Reserve, tapped heavily to provide soldiers for wars in Iraq and Afghanistan, is "degenerating into a 'broken' force" due to dysfunctional military policies, the Army Reserve's chief said in a memo made public Wednesday. 'I do not wish to sound alarmist. I do wish to send a clear, distinctive signal of deepening concern', Lt. Gen. James Helmly said in a Dec. 20 memo to Army Chief of Staff Gen. Peter Schoomaker ... 'While ability to meet the current demands associated with OIF (Operational Iraqi Freedom) and OEF (Operation Enduring Freedom in Afghanistan) is of great importance, the Army Reserve is additionally in grave danger of being unable to meet other operational requirements including those in named OPLANS (operational plans) and CONUS (continental United States) emergencies, and is rapidly degenerating into a 'broken' force', Helmly wrote."
A "broken force" -- these are grim words from a Lt. General of the United States Army and they fly in direct contradiction to the glowingly optimistic reports from President Bush and Defense Secretary Rumsfeld. Whom should we believe? I think we should believe the senior officers who are suddenly finding the courage to speak out, even though they are contradicting their immediate civilian superiors.
This next news segment reveals more areas in which our military is "broken".
NEWS BRIEF: "Equipment shortfalls said to be 'Achilles heel' for Pentagon", Stars & Stripes, May 17, 2006
"ARLINGTON, Va. — ARLINGTON, Va. — Guard and Reserve units returning from war zones are facing such serious shortfalls of basic equipment that the issue is becoming an "an Achilles heel" for the Pentagon, according to a retired general asked to assess the situation. 'You can have all the greatest people in the world and the greatest leaders, but if you don't have the equipment, it doesn't work', Arnold Punaro, chairman of the Congressionally chartered Commission on the National Guard and Reserves, said Tuesday. 'That's an Achilles heel the [Defense] Department is going to have work very closely with Congress and the units on', said Punaro, a retired major general in the Marine Corps."
You know when an army is about to be defeated: they cannot re supply even basic stuff the grunts need to operate. That issue is raised next by this retired Marine general.
"Punaro said he has been surprised too at the number of high-ranking officers, not only from the reserve components, but from the active Army and Marine Corps, who have gone public, 'beating the drums in warning about basic stuff, like trucks and communications gear'. Shortfalls are also occurring in unit inventories of trucks, Humvees, helicopters, engineering and bridging equipment, radios, and communications gear — "just basic nuts-and-bolts equipment'— Punaro said."
This is the true state of affairs in Iraq with our military.
What do you think now of the chance we would pick a fight against a very well-armed, well-equipped, and well-motivated Iranian military -- protected by Russian Scalar Weaponry? If President Bush initiated any military action against Iran, Iranian forces now massed on the border of southern Iraq opposite Basra would pour over the border in a hurry. The Coalition Force they would encounter might just be a ghost of its former self of three years ago.
NEWS BRIEF: "Day of carnage in Iraq", Financial Review, May 15, 2006
"Forty Iraqis were killed in a day of bloodshed in Iraq overnight, including attacks near Baghdad airport ... Fourteen Iraqis were killed and six wounded in two suicide car bombings at the checkpoint leading to the Baghdad International Airport. Two vehicles packed with explosives were detonated in a parking lot near the checkpoint, the US military said in a statement, adding that the attacks did not target the base itself ... Aside from the attack on Baghdad airport, three other bombs killed 11 people around the city.
In the north between Kirkuk and Tikrit, a convoy of Foreign Minister Hoshyar Zebari's bodyguards was hit by a bomb killing three and wounding three, though the Kurdish politician was not travelling in the motorcade."
"In the oil-refining town of Baiji, the scene of much recent unrest, gunmen shot dead a man in front of his home before fleeing."
NEWS BRIEF: "7 GIs Killed Over the Weekend in Iraq", Yahoo News, May 15, 2006
"BAGHDAD, Iraq - Insurgents shot down a U.S. helicopter during a raid against al-Qaida militants south of Baghdad and killed two soldiers, bringing the weekend death toll of American service members to seven, the U.S. military said Monday ... The helicopter was downed after a U.S. operation in Youssifiyah, about 12 miles south of Baghdad. The Mujahedeen Shura Council, a coalition of insurgent groups that includes al-Qaida in Iraq, claimed responsibility in a statement posted on the Internet.
"Other Americans killed over the weekend included two U.S. Marines who died Sunday during unspecified "enemy action" in Anbar province, the area of western Iraq that is the heart of the Sunni-led insurgency. Two soldiers died Sunday in a roadside bomb attack in Baghdad, and another died in a roadside bomb in the capital Saturday. The deaths raised to at least 2,443 the number of U.S. military personnel who have died since the war began in 2003, according to a count by The Associated Press."
We believe that this official death toll is low by ten-fold, as we have highlighted in other articles and newsletters of the past two years.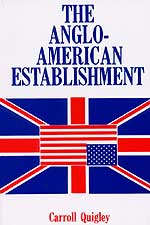 VI. Conditioning designed to move Mexico, the United States, and Canada into one political nation continued this past week.
NEWS BRIEF: "Border Patrol Agents Warn: Bush Plan is a Trojan Horse", TCV News, May 18, 2006
"In a joint statement, members of the US Border Patrol, Local 2544, called President George W. Bush's border security and illegal immigration plan a Trojan Horse. 'Every day that President Bush and the Senate hold real border security hostage to their misguided amnesty program, thousands upon thousands of illegal aliens continue to flood into the country. Make no mistake, most of them get by us. We are losing this war, and it's not even close. Contact your senators and congressmen now. Tell them to secure the border and tell them to reject amnesty programs (so called 'guest-worker')', said member agents."
"Border Patrol agents point out the illegal immigration problem is a simple issue to solve: Shut the border down to illegal aliens crossing into the US, then begin "hammering" the greedy employers who hire them. 'It's not complicated, folks', they stress. Promising more amnesty is not going to dissuade anyone from coming into the US illegally. The Border Patrol agents then turned their ire towards the President. They say his post-speech propaganda trip to Yuma, Arizona is a carefully planned PR stunt. There are a lot of very wealthy farmers in the Yuma area who dominate the local economy and have been using the cheap labor of illegal aliens to build their wealth for many years. Bush speaks their language.
"The agents add, 'The American people should also know that any 'statements' or 'comments' from top-level Border Patrol managers should be taken with a grain of salt. They say what they're told to say. Period'."
Our real, bottom line assessment is simply stated in the last sentence of the explanation of the next news segment.
NEWS BRIEF: "Bush Turns to Big Military Contractors for Border Control", N.Y. Times, May 18, 2006
"WASHINGTON, May 17 — The quick fix may involve sending in the National Guard. But to really patch up the broken border, President Bush is preparing to turn to a familiar administration partner: the nation's giant military contractors. Lockheed Martin, Raytheon and Northrop Grumman, three of the largest, are among the companies that said they would submit bids within two weeks for a multibillion-dollar federal contract to build what the administration calls a "virtual fence" along the nation's land borders.
"Using some of the same high-priced, high-tech tools these companies have already put to work in Iraq and Afghanistan — like unmanned aerial vehicles, ground surveillance satellites and motion-detection video equipment — the military contractors are zeroing in on the rivers, deserts, mountains and settled areas that separate Mexico and Canada from the United States."
Surprise, surprise! President Bush seems to be getting ready to further line the pockets of his dear friends in the corporate world -- the same friends who have gotten so rich in Iraq and Afghanistan while delivering shoddy product which does not work and which is not designed to really solve the problem. On the way to the New World Order, the rich will get richer and the poor will get poorer.
The problem I have with this expensive gadgetry story is how can this nation afford these expensive toys? We are already bursting at our financial seams trying to pay for Bush's war in the Middle East plus rebuilding victims of the Hurricanes which devastated the Gulf Region last year. Once again, we expect that this expensive idea will not be really implemented, especially since no Illuminati official wants to "get control" of America's borders as much as they want those borders to disappear within the new NAFTA nation.
NEWS BRIEF: "Mexico warns of lawsuits if Guard detains migrants", Chron.com, May 18, 2006
"NUEVO LAREDO, MEXICO - Mexico warned Tuesday that it would file lawsuits in U.S. courts if National Guard troops detain migrants on the border, and some officials said they fear the crackdown will force illegal crossers into more perilous areas to avoid detection. Bush announced Monday that he will send 6,000 National Guard troops to the 2,000-mile border, but said the troops will provide intelligence and surveillance support to U.S. Border Patrol agents and will not catch and detain illegal immigrants."
" 'If we see the National Guard starting to directly participate in detaining people ... we would immediately start filing lawsuits through our consulates', Foreign Secretary Luis Ernesto Derbez told a Mexico City radio station ... President Vicente Fox's spokesman, Ruben Aguilar, said Tuesday that Mexico accepted Bush's statement that the Guard troops didn't imply a militarization of area. He noted Bush expressed support for the legalization of some immigrants and the implementation of a guest worker program."
The idea of a foreign country taking the United States to court in America seems almost far-fetched. However, President Bush immediately reasurred Mexico's President Fox that he did not intend to "militarize the border" by having National Guardsmen arresting immigrants.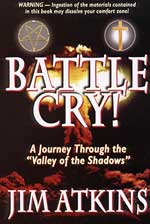 VII. The REAL plan for Mexico and America is for these nations to join Canada in a political nation known as NAFTA. A current immigration bill might just reveal the REAL truth -- are you ready to accept its revelations? This story is "one for the ages", for it reveals that our lawmakers secretly plan to reach goals which are in the opposite direction from the public rhetoric (NEWS1558, "Breaking Out of the Propaganda Box: Learning To Find Truth In The Opposite Direction of the Public Rhetoric")
NEWS BRIEF: "Bill permits 193 million more aliens by 2026", The Washington Times, May 16, 2006
"The Senate immigration reform bill would allow for up to 193 million new legal immigrants -- a number greater than 60 percent of the current U.S. population -- in the next 20 years, according to a study released yesterday. 'The magnitude of changes that are entailed in this bill -- and are largely unknown -- rival the impact of the creation of Social Security or the creation of the Medicare program', said Robert Rector, senior policy analyst at the Heritage Foundation who conducted the study."
Notice that the time line goal to allow this many new immigrants is 2026. With this fact in mind, let us examine the current population of Canada and Mexico, keeping in mind that the final goal here is to extend NAFTA citizenship to Mexicans, Americans, and Canadians -- under some form of a ruse. Consider the populations of Canada and Mexico today:
* Canada -- 31,133,486
* Mexico -- 100,294,036 (World Population, www.geographic.com)
Thus, the total population of Canada and Mexico is 131,427,522. By the time we get to 2026, this combined population could be 193,000,000! Thus, the very numbers of this staggering bill makes one wonder if the plan is first to extend American citizenship to Canadians and Mexicans alike, and then to change everyone to NAFTA citizenship!
This next article demonstrates the reality that the "fix is in" regarding illegal immigration. The solution proposed is to give every illegal immigration citizenship status -- American first, NAFTA citizenship finally.
NEWS BRIEF: "Illegals granted Social Security", By Charles Hurt, The Washington Times, May 19, 2006
"The Senate voted yesterday to allow illegal aliens to collect Social Security benefits based on past illegal employment -- even if the job was obtained through forged or stolen documents. 'There was a felony they were committing, and now they can't be prosecuted. That sounds like amnesty to me', said Sen. John Ensign, the Nevada Republican who offered the amendment yesterday to strip out those provisions of the immigration reform bill. "It just boggles the mind how people could be against this amendment."
"The Ensign amendment was defeated on a 50-49 vote."
Now, look at which legislator is trying to explain this particular provision away. Hint: he is a famous Republican politician from a state bordering Mexico.
" 'We all know that millions of undocumented immigrants pay Social Security and Medicare taxes for years and sometimes decades while they work to contribute to our economy', said Sen. John McCain, Arizona Republican. 'The Ensign amendment would undermine the work of these people by preventing lawfully present immigrant workers from claiming Social Security benefits that they earned before they were authorized to work in our community' ..."
In true Hegelian fashion, another Republican senator spoke against this plan.
"It makes no sense to reward millions of illegal immigrants for criminal behavior while our Social Security system is already in crisis', said Sen. Jim DeMint, South Carolina Republican. 'Why in the world would we endorse this criminal activity with federal benefits? The Senate missed a big opportunity to improve this bill, and I doubt American seniors will be pleased with the result'."
Other senators and lawmakers weighed in on both sides of the issue, but the final Senate vote speaks for itself. NAFTA citizenship is coming, whether you like it or not. These steps are just designed to get us to this final goal in small, baby steps.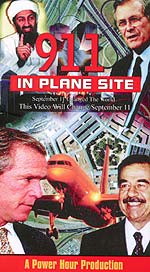 DVD or VHSVIII. The Pentagon released new footage of the attack on the Pentagon on 9/11/2001. Pre-release publicity billed this new footage as proof positive that all "conspiracy theorists" were totally wrong, and footage which would bolster the government's theories. The reality was a whole lot different.
NEWS BRIEF: "New Pentagon Footage Does Not Convince American Scholars", InfoWars, May 18, 2006
"The Department of Defense released new footage Tuesday of the September 11th Attack on the Pentagon to the non-profit organization Judicial Watch that supposedly proves once and for all that a Boeing 757 Plane hit the Pentagon. However, the many American scholars have not been convinced that anything conclusive has been presented. In fact, the new and slightly closer angle of the attack shows very little. Though the Department of Defense may hope that this footage will silence dissenters, the movement for '9/11 Truth' is actually growing stronger as more people become aware of the problems with the official account of 9/11. This is evident in the magnitude of the upcoming American Scholars Symposium (http://www.americanscholarssymposium.org) to be held June 24-25 in downtown Los Angeles. The conference seeks to raise questions about the truth of the events of September 11 responsibly and objectively; the American Scholars Symposium will feature speakers from high-level government positions, authors and professors.
The following is a partial list of the speakers of this symposium:
* Professor Steven E. Jones -- Physics professor at Brigham Young University and posits that the World Trade Center Twin Towers were brought down by pre-positioned explosives.
* Lt. Col. Bob Bowman -- Discuss September 11 and his role as the former Director of Advanced Space Programs Development during the Ford and Carter administrations
* Professor James Fetzer -- Will help frame these questions in a larger view, analyzing the impact these events had vis-a-vis the U.S. decision to go to war in Iraq and other global factors
"Scholars such as Professor James Fetzer have suggested that the release of new footage is good news not because new evidence has been released, but because it shows that the government still has something to prove and that the 9/11 case is not closed in the public mind. It may actually bring more people into the movement for '9/11 Truth'."
When people view this footage, they will conclude that they could not see any Boeing passenger airliner crashing into the Pentagon, as this next story illustrates.
NEWS BRIEF: "New Pentagon video shows no Boeing airliner", Prison Planet, May 18, 2006
"Following Freedom of Information Act lawsuits dating back to 2004, the Pentagon Tuesday released images recorded on the morning of 9/11 by two security cameras in the Pentagon parking lot. Five frames from one camera had previously been leaked in early 2002. No Boeing 757 airliner is apparent in any of the images .. The images were shown to (Moussaoui) jurors at the trial. 25% of the heavily-screened, pro-FedGov jury were not horrified enough by the images to lynch the .... Frenchman on trial."
"Whatever speed the cameras actually recorded at, the released video only contains two frames per second. The five frames of interest from one camera were previously released in 2002. They appeared to show an obscured missile-sized object approaching the Pentagon. The images of interest from the other, nearby, camera, are first, the nose of an aircraft (very similar to, say, an AGM-86A cruise missile) inching into the frame from the right, the next, a white blur blurring into an explosion. No passenger airliner is apparent in any image. Meanwhile, the government refuses to release 84 other recordings in pending lawsuits. Among those are videos confiscated from a nearby Sheraton hotel and Citgo gas station. Cable news reporters gamely reported that those cameras were pointed the wrong the way and we would never see them. This is a lie, of course, as media reports indicated Sheraton employees watched the tape "in horror" before it was stolen by the FBI."
Prior to the actual showing of this new footage, Mass Media "talking heads" were hyping the film, strongly suggesting that this film would destroy any and all "conspiracy theorists". It really only intensified such theories.
"Presentation of this release on cablenews was preceded and accompanied by loathsome talking heads preening that 'conspiracy theorists' would be proven wrong by the video. Though more than one admitted quietly that the new footage was 'underwhelming'. Particularly loathsome was CNN's embedded Pentagon flack, Jamie McIntyre. McIntyre claimed up and down that he was at the Pentagon and saw the plane wreckage, that it was everywhere. Of course, his report filed on 9/11 said exactly the opposite -- and video of that report has been archived all over the web and transcribed by Total911.info, Later in the day, McIntyre attacked 'conspiracy theorists' on the web, and took some of his own 9/11 report out of context in order to attack Internet researchers of taking his report out of context. McIntyre was sweaty, jumpy, and nervous -- as well he should be, given that the scope of his lies may impeach him as a war criminal."
In the video, "A Great and Terrible Deception", government agents are captured on videotape telling survivors of the Oklahoma City bombing that "they did not see what they think they saw". Americans have been told the very same thing over and over again, in the aftermath of 9/11. This last segment of this article speaks directly to this propaganda principle. Watch this video segment online
"Like Winston in Orwell's 1984, a boot beating down on his head until he agreed that '2+2=5', the television showed us ... pictures of no Boeing 757 while insisting they were showing you a Boeing airliner."
Truly, the American people are "sheeple" and are heading for the slaughter house.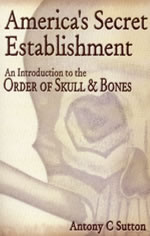 IX. The planned discrediting of President Bush continued this past week, with stories starting to turn toward his possible political demise.
NEWS BRIEF: "Democrats take heart as Americans turn their back on Bush policies", The Guardian (London), May 18, 2006
"The Republicans could face a substantial electoral defeat later this year, leaving George Bush a lame-duck president, a poll published yesterday suggests. The poll, for the Washington Post and ABC television, confirmed a rapid slide in support for Mr Bush and raised hopes of a Democrat revival by putting the party ahead on all important indicators, from the economy to Iraq and immigration. Mr Bush is now just hovering above lows reached only by presidents Richard Nixon, Jimmy Carter, Harry Truman and his father. He has been unable to reverse the slump, despite a series of initiatives that included reshuffling his White House team last month, making a televised address to the nation on Monday night on Mexican immigration, and talking up progress on a new government for Iraq."
"David Frum, who was responsible for writing Mr Bush's "axis of evil" speech, said yesterday: 'It is not clear he has hit bottom yet. My view is that 2006 will not be a good year for Republicans'."
But, President Bush's slide in the polls is shared by other Western leaders, men who formed "the coalition of the willing" prior to the Iraq invasion of March 20, 2006.
"Frank Luntz, a Republican pollster and strategist, echoed Mr Frum, who is now a resident fellow at the rightwing Washington thinktank the American Enterprise Institute (AEI). "This is not going to be a good year for parties in power, not just in America. There is an anxiety in western democracies right now that has led voters to oust parties in power. There is unease and frustration with the status quo and a desire for change."
Democrats are certainly hoping this sentiment will lead them back to the halls of power.
"The Democrats are hoping that in November's election they can regain control of the House of Representatives, lost after 40 years in a traumatic Republican landslide in 1994, and possibly gain the Senate. Control of either house would see a series of investigations launched that would add to pressure on Mr Bush in the last two years of his administration. Mr Luntz said: 'It is absolutely possible for the Democrats to take one or both [houses]. I was involved in 1994. It feels like a 1994-style election."
NEWS BRIEF: "Bush overreaching his legal authority?", by Tom Raum, Washington, Bahrain News, May 19, 2006
"President George W. Bush has made broad use of his executive powers: authorizing warrantless wiretaps, collecting telephone records of millions of Americans and holding suspected terrorists overseas without legal protections. His administration even is considering using the military to patrol the US border. Congress is on notice from the president that he will not enforce parts of legislation he believes interfere with his constitutional authority."
As this story continues, "these are extraordinary times" for the Republic to be passing through. No President of any other era has ever smashed so many laws and gotten away with it. In the guise of "protecting freedoms", President demanded that Congress give him absolute dictatorial powers, which are exemplified by the draconian Patriot Act. Even though Cutting Edge has devoted dozens of articles to this horrific legislation, most people remain blissfully ignorant -- so ignorant that Americans are now listening to the very Democrat legislators who voted "Yes" for Patriot Act, now complaining that President Bush has over-reached his authority!
This kind of public rhetoric simply is nonsense. As the world spins steadily toward the New World Order, led by America, citizens of every country need to know that both Republican and Democrat are equally committed to this global plan. Their political battling is nothing more, nor less, than a massive application on a national stage of the Hegelian Doctrine, the doctrine which states:
"Conflict brings about change, and controlled conflict brings about controlled change."
Republicans "battling" Democrats over the various issues of the day is simply and only an outworking of the Dialectic Struggle -- the Hegelian Doctrine. Once you understand this reality, you are on your way to truly understanding the issues of the day. Until you understand this principle, you shall remain a blinded "sheeple" totally manipulatible by the ruling elite.
---------- New Articles Posted This Week ----------DEFENDING THE KJV SERIES
* "Don't Just Read Your Bible -- Count It"! -- This startling challenge caused Cutting Edge research volunteers to begin counting the KJV as an occultist would count it. Since Bacon and his Knights of the Helmet possessed the original KJV manuscript for about one year (1610-1611), they had the time to reconstruct the Bible so that its fundamental construction would be identical to the key foundational symbols of Freemasonry!
Remember, our key understanding: these wicked, occult men, with all the power and skill of the English government at their disposal, could not change the text. Not one doctrine was ever changed by the actions these men took to create a Rosicrucian Bible which was designed to move the peoples of the world into the practice of a "Mystic Christianity", i.e., Rosicrucianism. Therefore, we can set aside any and all doubts and worries about our eternal security as we look at this historic truth about the 1611 KJV.
Your KJV is wonderfully sound, and its doctrines will lead you directly into Heaven if you heed them. - http://www.cuttingedge.org/news/k1005.cfm

* "Devil's Goats Heads, Complete Female Nudity, Neptune With His Trident, Flying Devil, And Multiple "6"s -- Are All Pictured In Either The 1611 or the 1619 King James Bibles"--
In the 1619 KJV Bible, we also see direct proof that Sir Francis Bacon and his Knights of the Helmet did, indeed, direct the placement of these Rosicrucian - Satanic symbols and pages, as we discover THE emblem of Knights of the Helmet -- the "Light A, Dark A" symbol!
http://www.cuttingedge.org/news/k1004.cfm
View The Rest of Our "Defending The KJV Series of Articles -- Articles are at the very bottom
Regular Cutting Edge Articles

* "President Bush Is "Six-Stepping" America and Mexico Into N.A.F.T.A.! Plan to send troops to patrol the border with Mexico is designed to stimulate the "planned (verbal) conflict" so necessary to the proper operation of the Six Step Plan.'
Using the proven principle of the "Six Step Attitudinal Change Plan", President Bush is gradually moving America and Mexico into joining as one nation -- N.A.F.T.A. -- http://www.cuttingedge.org/news/n2132.cfm
* "Teen Sex Attitudes Are Not Only Shocking, They Are Straight Out of Sodom"
Teenagers today are so different from their parents, and grandparents, in that they so freely give their sex to many partners, and think they have done nothing wrong.
We can also "thank" President Clinton for the "Oral Sex Lesson" he gave to untold millions of teens and pre-teens worldwide. -- http://www.cuttingedge.org/news/n2131.cfm
FIVE REASONS NOT TO SEE DAVINCI CODE by Berit Kjos
While church leaders prompt their followers to see the movie, buy their books, and "engage the culture" through dialogue, many Christians question this strategy. But not author Dan Brown! He welcomes the public controversy. He knows that it fuels a useful global dialogue that gradually pulls the diverse readers toward a new "common ground."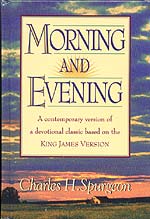 ---------Conclusion----------------"A very present help." Psalm 46:1
Covenant blessings are not meant to be looked at only, but to be appropriated. Even our Lord Jesus is given to us for our present use. Believer, thou dost not make use of Christ as thou oughtest to do. When thou art in trouble, why dost thou not tell Him all thy grief? Has He not a sympathizing heart, and can He not comfort and relieve thee? No, thou art going about to all thy friends, save thy best Friend, and telling thy tale everywhere except into the bosom of thy Lord. Art thou burdened with this day's sins? Here is a fountain filled with blood: use it, saint, use it. Has a sense of guilt returned upon thee? The pardoning grace of Jesus may be proved again and again. Come to Him at once for cleansing. Dost thou deplore thy weakness? He is thy strength: why not lean upon Him? Dost thou feel naked? Come hither, soul; put on the robe of Jesus' righteousness. Stand not looking at it, but wear it. Strip off thine own righteousness, and thine own fears too: put on the fair white linen, for it was meant to wear. Dost thou feel thyself sick? Pull the night-bell of prayer, and call up the Beloved Physician! He will give the cordial that will revive thee. Thou art poor, but then thou hast "a kinsman, a mighty man of wealth." What! wilt thou not go to Him, and ask Him to give thee of His abundance, when He has given thee this promise, that thou shalt be joint heir with Him, and has made over all that He is and all that He has to be thine? There is nothing Christ dislikes more than for His people to make a show-thing of Him, and not to use Him. He loves to be employed by us. The more burdens we put on His shoulders, the more precious will He be to us.

"Let us be simple with Him, then,
Not backward, stiff, or cold,
As though our Bethlehem could be
What Sinai was of old."
(C.H. Spurgeon, "Morning and Evening Devotions"

)
=======================================================
May Jesus Richly Bless You,
David Bay, Director
866-909-2850 Toll Free Customer Service - Order Line
803-356-2850 Toll Free Customer Service - Order Line
803-356-2860 Fax