New Pastor Hoggard DVD
"Baphomet: The God of Transformation"
Paradigm Shift Is Coming When Everything Is Suddenly Changing At Once!
Regularly $29.99, On Sale $14.99
Suddenly, our entire Western society seems to be going through a 'Paradigm Shift' in which everything seems to be changing at once! Our civilization is actively getting ready to prepare for the appearance of Antichrist.
Pastor Michael Hoggard shows, not only what is being changed, but HOW it is being changed. Using the language of occult symbols, with the Bible revealing their true nature, you will see how the New Age is transforming everything we see into a New World Order.
2-Hour DVD -- http://www.cuttingedge.org/detail.cfm?ID=2220
---
---------- This Week's Hot News --------
DVD
I. In 1995, Steve Jackson of Jackson Games included an oil derrick blowing oil all over the world in his Illuminati Card Game!
Remember the premise of these cards in this role-playing game: each card represents an action which the Illuminati is going to take in order to overthrow this present civilization so the New World Order can be established!
Current news stories indicate that the oil spill cannot be stopped and the oil is spreading throughout the Gulf of Mexico and into the Atlantic Ocean!
In fact, our featured story reports that President Obama is even considering using nuclear warheads to stop the oil leak!
NEWS BRIEF: "Nuking the oil spill: nuclear option being considered?", Oil-Price.net, 2010/05/24
"The oil spill in the Gulf of Mexico continues to spill black venom into the sea. The world has got to see stirring images of oil gushing with decipherable great force, enough even to turn a staunch critic towards environmental protection. Initially scoffed and sniffed at, a radical solution in the form of a nuclear explosion is now trotting as a viable option to stop the oil spill. Why? Because no effort should be spared and so far, the stratagems used by BP have been futile. "
Adding radioactivity to the oceans in order to try to stop this oil leak seems a very risky solution to consider. It seems that it is kind of like trying to swat a flea with a hammer.
But, that is not the point here, is it? The point is that, in 1995, occult leader Steve Jackson knew that, one day, the Illuminati would use an underwater oil derrick to spread crude oil throughout the world.
To see other Illuminati Cards, including the Pentagon on Fire and the World Trade Center Towers Under Attack, click here.
One matter is very clear: in 1995, the Illuminati planned to use an oil derrick blowing up to spread crude oil over a very large portion of the Earth. Reality is stranger than fiction.
UPDATE: President Obama has now added fuel to this fire by stating that this oil spill was already the worst in American history! Such a proclamation would be a fitting event for such a depiction as we see on this Illuminati Card Game playing card.
NEWS BRIEF: "White House: Undoubtedly Worst Oil Spill in U.S. History", ABC Good Morning America, May 25, 2010
"The oil leak that has spewed millions of gallons of crude into the Gulf of Mexico will undoubtedly become the worst in U.S. history, the White House said today. "I don't think there is any doubt, unfortunately," Carol Browner, assistant to the president for energy and climate change, told George Stephanopoulos on 'Good Morning America' this morning. "
With this statement, the White House has now officially designated this oil spill as being so great and so grave that new measures of protection are needed. Right on cue, Federal officials began to openly call for new regulations to help prevent another massive oil leak.
Remember, because the world is moving into a Fascist System, the operative words are "regulation" and "control". Whether it is the government turning Fascist against individual states or the government imposing Fascism upon private industry, the key word is "regulation".
Therefore, this next event is most critical.
NEWS BRIEF: "Obama Administration to Announce Tougher New Regs for Offshore Drilling", ABC News, May 25, 2010
"Obama administration officials tell ABC News that on Thursday President Obama will announce new measures the federal government will take to try to prevent any future BP oil spills. Changes will be made to the way the government allows offshore drilling, the administration officials say, including new measures for the permitting process, new safety requirements for offshore rigs, and what was described as "strengthened" inspections for drilling operations."
Through this oil drilling disaster, the portion of the oil industry which is operating under the control of the American Government will now come under increased control. And, as more governments around the globe adopt the tougher new American regulations, the entire global oil industry will gradually be taken over by the new regulations.
Once a truly global governmental authority takes shape, the oil industry will be truly under the new regulations designed to bring Fascism to the oil industry. That is the plan and it is being brilliantly implemented, in our daily news.
"Order out of Chaos" -- "Controlled Conflict Brings About Controlled Change"
These are the operative words of the fundamental Illuminati Plan. First, create chaos which you have planned; them when people are panicking, step in with your solution. Lemmings are most easily controlled when they are spooked.
Can you imagine these tougher regulations being implemented before this oil drilling rig fiasco?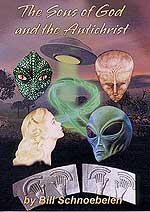 DVD
II. Scientists bragged last week that they had created DNA from inanimate chemicals, hinting that this achievement is similar to God creating life.
We believe that this new advance is nothing more, nor less, than the achievement of Pharaoh's magicians!
If scientists want to be like God, let them create DNA out of NOTHING!
NEWS BRIEF: "Scientists create a living organism", CNN News, May 20, 2010
"Scientists have turned inanimate chemicals into a living organism in an experiment that raises profound questions about the essence of life. Craig Venter, the U.S. genomics pioneer, announced on Thursday that scientists at his laboratories in Maryland and California had succeeded in their 15-year project to make the world's first 'synthetic cells' -- bacteria called Mycoplasma mycoides."
"The bacteria's genes were all constructed in the laboratory 'from four bottles of chemicals on a chemical synthesizer, starting with information on a computer', he said ... The synthetic bacteria have 14 "watermark sequences" attached to their genome -- inert stretches of DNA added to distinguish them from their natural counterparts. They behaved and divided in lab dishes like natural bacteria."
"Venter is creaking open the most profound door in humanity's history, potentially peeking into its destiny," said Julian Savulescu, ethics professor at Oxford University. 'This is a step towards ... creation of living beings with capacities and natures that could never have naturally evolved'."
I am totally unimpressed that these scientists have created anything close to resembling a creation of life. Their bragging is wholly without merit. The most they have done is to mimic a creation which God has already made possible, much like the magicians of Pharaoh's court who mimicked the first few miracles which Moses displayed.
But, like Pharaoh's magicians, these scientists will soon discover that there is a limit beyond which they cannot go, an area which the real Creator God has set apart for Himself.
I would have been really impressed had these scientists created this DNA out of absolutely nothing! Of course, that is exactly what God did.
This DVD above, "Sons of God & The Antichrist", reports a very little known fact: that demons have their own DNA! Did you know that plans are in place to start mixing Fallen Angels DNA with human DNA? Nephilim are among us, just as in Genesis 6 and are marrying and cohabitating with human women. When that happens, Satan will be corrupting the human race just as it was corrupted in Genesis 6!
These are exciting, but troublous times in which we live. The appearance of Antichrist is most definitely close. The "signs are everywhere".
==============================
North Korea
The Illuminati Plan for World War III includes a very serious, very frightening, nuclear confrontation on the Korean Peninsula. Listen to the exact language:
"THE SCRIPT HAS NOW BEEN WRITTEN"
"A hair-raising confrontation in Korea may, towards the end of the period, threaten man's very survival." [Peter Lemesurier, "The Armageddon Script", p. 223]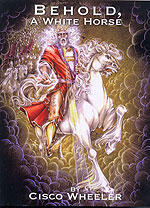 III. Suddenly, North Korea is talking all-out war!
North Korea has made this threat many times before, but never after her naval forces have just sunk an enemy warship!
NEWS BRIEF: "North Korea warns of 'all-out war' ", Press TV, 20 May 2010
"North Korea, which is accused of sinking a South Korean ship, has warned that it would launch an 'all-out war', should an act of retaliation come about. 'If [South Korea] tries to deal any retaliation or punishment or if they try sanctions or a strike on us...we will answer to this with all-out war', North Korean naval spokesman Col. Pak In Ho was quoted by the Associated Press as saying on Thursday."
Even though North Korea is noted for its extreme hyperbole, this statement that they will go to all-out war is striking. Historically, in the immediate build-up of major confrontation, leaders of both sides begin to ratchet upward the public rhetoric. Notice the threat here that North Korea is threatening to launch war even if sanctions were applied.
This, too, is an increase in the rhetoric.
An international inspection team has determined that it was a North Korean torpedo which hit and destroyed the South Korean war vessel.
"An inquiry, conducted by an international team of civilians and military, conceded earlier on Thursday that a torpedo fired by a North Korean submarine had sunken the Cheonan on March 26, killing 46 South Korean sailors."
In a normal scenario leading up to all-out war, one or more of the belligerents sever diplomatic ties.
NEWS BRIEF: "N Korea to sever all ties with South", Press TV, 25 May 2010
"Pyongyang says it will cut off all ties with Seoul as the crisis over the sinking of a South Korean warship near a disputed sea border escalates. The Korean Central News Agency (KCNA) said on Tuesday that Pyongyang was to ban all South Korean ships and planes from its territorial waters and airspace."
Therefore, this crisis has two new elements not seen in past crises:
1) North Korea's sinking of a South Korean war vessel -- The Pentagon refused to brand this act of war as an act of war!
2) North Korea has severed diplomatic ties with South Korea.
Therefore, this crisis has all the earmarks of escalating upward to the point when someone pulls the trigger, engulfing the entire region in the flames of war.
DVD Set
IV. President Obama ordered the American military to prepare for a war on the Korean Peninsula.
NEWS BRIEF: "Obama tells military: Prepare for North Korea aggression", Reuter's News, May 24, 2010
"President Barack Obama has directed the U.S. military to coordinate with South Korea to "ensure readiness" and deter future aggression from North Korea, the White House said on Monday. The United States gave strong backing to plans by South Korean President Lee Myung-bak to punish North Korea for sinking one of its naval ships ... The United States still has about 28,000 troops in South Korea to provide military support."
"The two Koreas, still technically at war, have more than 1 million troops near their border."
When the President of the United States issues such an order, tensions rise still further. We note, as we read the wording of the Illuminati Plan, above, that this scripted nuclear confrontation on the Korean Peninsula, will take place "toward the end of the period".
What "end of the period" does this quote have in mind? The "end of the period" just prior to the appearance of the Masonic Christ (Antichrist). Cutting Edge also believes that the world is getting very close to the final global war which shall stage Antichrist on the world scene. However, we remain committed to the understanding that the prophecy in Daniel 7:7-8 prohibits the Antichrist from arising until the world is fully reorganized into 10 supernations.
We are some prophetic distance from seeing all ten supernations formed, as we reveal in NEWS1781, entitled, "NORTH KOREA HAS 100 NUCLEAR WARHEAD ARSENAL AND INTERCONTINENTAL BALLISTIC MISSILES TO DELIVER THEM TO NEW YORK CITY!"