New Headline News Article

Warning To All Islamic Leadership: You Will Be Destroyed If You Persist In Plotting The Annihilation of Israel!
God's Omen of Protection is hovering over Israel today just as it did in Ancient Israel. No weapon can destroy God's nation, or God's promises will be proven to be impotent and He a liar -- which is utterly impossible!
New Pastor Hoggard DVD
"Baphomet: The God of Transform
ation"
Paradigm Shift Is Coming When Everything Is Suddenly Changing At Once!
Regularly $29.99, On Sale $14.99
Suddenly, our entire Western society seems to be going through a 'Paradigm Shift' in which everything seems to be changing at once! Our civilization is actively getting ready to prepare for the appearance of Antichrist.
Pastor Michael Hoggard shows, not only what is being changed, but HOW it is being changed. Using the language of occult symbols, with the Bible revealing their true nature, you will see how the New Age is transforming everything we see into a New World Order.
2-Hour DVD -- http://www.cuttingedge.org/detail.cfm?ID=2220
---
---------- This Week's Hot News --------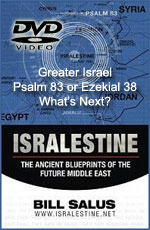 I. The truth is now becoming clear concerning the Gaza flotilla which was intercepted and boarded by Israeli commandos -- and it is not what Mainstream News is reporting.
Why did Israeli leadership fall into the very obvious trap which Arab leaders prepared for them?
NEWS BRIEF: "The Truth About Israel and the Palestinian Blockade Runners", The Daily Jot News, June 1, 2010
"An international incident is brewing in the wake of the Israeli attack of six cargo ships off the coast of Gaza. Tremendous public opinion pressure--not the truth--may ignite a fireball of diplomatic heat on Israel. But you need to know the truth. These so-called cargo ships tried to run a military blockade that was established by Egypt and Israel to prevent the terrorist group Hamas from refortifying. The Israeli Navy repeatedly warned the ships not to run the blockade. The some 700 pro-Palestinian activists carrying items banned for entry into Gaza ignored the warnings in hopes of creating an international conflict that they could use as a public relations lever against Israel."
This line of thinking was precisely ours on Monday, May 31, in our News Alert. We felt that the real story was that this incident could very well be used by Israel's bitter enemies to foment a regional war which could blow up quite easily into a World War III.
I also felt at the time that Israel had been set up for a fall and for some unfathomable reason, allowed themselves to be taken in. After all, no one knows the genocidal hatred burning in the hearts and minds of the Arabs toward Israel better than Israeli leaders. No one knows the cunning of the Arabs better than Israeli leaders.
Then, why did Israel drop her commandos on the deck of flotilla ships from Black Hawk Attack Helicopters in a manner which enemy propagandists could easily paint as an "attack" on civilians? That tactic played right into the hands of the Palestinian leaders. In fact, news stories around the world used the word, "attack" to describe the Israeli action.
Even the Jewish Jerusalem Post used the word "raided" to describe the Israeli commando action! This word is a synonym for the word, "attacked". This entire operation seemed to have been bungled and it is playing right into the hands of Israel's most implacable enemies.
Why did Israel have to board in the first place?
Israel's armed forces possess an incredible array of some of the most sophisticated weaponry on earth, and what she lacks, America can provide. I believe that either Israel or America possesses a weapon which could have ruined the propellers, thus rendering these ocean vessels dead in the water. In this manner, the Israeli Navy would have prevented the vessels from breaching the blockade while sidestepping the obvious trap the Palestinians had laid.
Now, let us return to our featured article, above, as we see that Israel earlier tried to reach an accommodation with the Gaza activists which would have prevented this bloodshed.
"Christian Broadcaster Earl Cox reports from Israel, 'Israel made repeated offers to the ships that they come to the (Israeli) port of Ashdod and unload what the activists called humanitarian cargo. Israel guaranteed to pass along all of the items classified as humanitarian through the crossing to the Gaza strip. The ensuing confrontation was an orchestrated set-up by the radical activists to discredit Israel by creating world sympathy for the Palestinians. Those in the flotilla clearly chose a path of confrontation. They wielded steel rods, knives and in some instances, guns and other weapons, inflicting the first blow, injuring members of the Israeli military who were attempting to board the ships for inspection."
Therefore, it is proven that the Arab activists on these ships did not have the humanitarian needs of the Gaza Palestinians at heart, or they would have accepted Israel's generous offer. No, what they wanted was an incident which could be spun against Israel with great force. A loss of blood from civilians will usually do the trick, and it apparently has done so here.
Israel clearly did not expect the kind of trouble they encountered.
"AP reports that the Israeli commandos, armed with paintball guns and pistols as back ups, did not expect violent resistance upon boarding the sixth ship. The so-called peace activists, however, beat the Israelis with rods, tried to knife them, stripped them of their helmets, tried to hang them and were firing live rounds at them. "
Once again, I do not fault the Israelis for their action, but I do question their tactics. They could have disabled those boats without getting anyone killed. My heart really goes out to the Israeli people over this incident. Born-again Christians not only have the love of Jesus Christ in their hearts, they also have a love of Israel and of the Jews, whom they consider to still be God's Chosen Nation.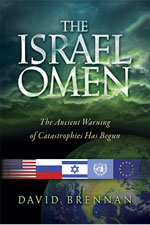 II. The fires of international "outrage" continues to blow over Israel.
Diplomatic ripples continue to work their insidious way to the outside, where one day, the entire region could blow up into the real flames of war.
NEWS BRIEF: "Turkish PM Slams Israel for 'Bloody Massacre' on Ships", Voice of America, June 1, 2010
"Turkey's prime minister says Israel should be punished for its deadly assault on a convoy of ships carrying aid to the Gaza Strip. In a passionate speech before lawmakers Tuesday, Prime Minister Recep Tayyip Erdogan called the raid a 'bloody massacre' and an act of 'state terror'.He said the assault went against international law and damaged world peace."
The Turkish PM is engaged here in rhetorical hyperbole, where he is creating a mountain out of a molehill! But, you see, PM Erdogan is a fundamental Muslim and he has every reason to cast Israel into such a bad light that he can justify moving NATO member Turkey completely out of the Western Orbit and into the Russian-Iranian orbit.
Of course, Turkey is one of the nations prophesied by name to participate in the Russian-led invasion of Israel in fulfillment of Ezekiel 38-39. PM Erdogan has been stealthily moving Turkey into the Islamic orbit and wasted no time seizing the opportunity to savage Israel.
Iran is Ancient Persia and is another nation prophesied to march with Russia against Israel. Therefore, we should not be too surprised to hear the Iranian president rhetorically scathing Israel over this confrontation turned bloody.
NEWS BRIEF: "'Israeli commandos are wild dogs': Iran's Ahmadinejad", The Jerusalem Post, June 1, 2010
"The Iranian president on Tuesday demanded a strong UN Security Council resolution against Israel over its raid on an aid flotilla bound for the Gaza Strip. In a speech broadcast live on state TV, Iranian President Mahmoud Ahmadinejad called on the Security Council to adopt a resolution that would 'cut off"\' Israel's hands, thus preventing it from committing more 'crimes' ... At least nine people were killed when Israeli navy commandos raided the Gaza-bound flotilla Monday."
"Ahmadinejad, who is known for his anti-Israel rhetoric, called Israeli commandos who rappelled onto the Gaza-bound flotilla 'wild dogs' and criticizes Washington for its 'weak and tendentious' stance in support of Israel. He warned Israel against further raids on Gaza, saying that a 'storm of anger from the nations of the region will uproot you'."
This scenario is exactly what the Islamic strategists hope to gain: another "storm of anger" from around the world that will engulf the nations of the region into a war that will uproot Israel.
At this point, we would like to remind our readers that Iran is following a plan which she outlined in late March, 2003, in response to the American-led invasion of Iraq. Iranian leadership had formulated a plan which would defeat America in the "swamps of Iraq" and then take the battle all the way westward to the Mediterranean as she confronted Israel.
Please take a few moments to read our archived article, NEWS1910, entitled, "HAS IRAN 'IGNITED MANY FIRES' TO SET OFF MIDDLE EAST REGIONAL WAR?"
Simply put, Iran planned to counter the American invasion of Iraq by first getting the Americans sunk in the swamps of Iraq and then by igniting many fires in the Middle East. The places where Iran planned to ignite other wars were:
1) Afghanistan
2). Azerbaijan
3). Israel
Obviously, Iran has succeeded in so enflaming these countries and/or regions that Islam seems to be the rising force in the Middle East today. Afghanistan is, at best, a bloody draw. If Azerbaijan is considered part of a region of former Soviet Union nations, then Iran has succeeded in enflaming war.
Iran's final frontier in her strategy was Israel. Events seem to be nearly spinning out of control here, as well. I believe I can see the hand of Iran behind this Arab flotilla. Certainly, no public leader has used inflammatory language like Iranian President Ahmadinejad.
As we see events continue to unfold in the wake of this confrontation over the Gaza flotilla, please be aware of the much larger issue of an all-out war breaking out in the Middle East which shall then explode further outward, engulfing the entire world with a combination of military action, the threat of nuclear military action and terrorist attacks in every country which is still electing leaders.
Out of this Third World War, Antichrist will come striding. This is the Illuminati Plan and it seems to be working very well right now. World War III is truly threatening now; it may take weeks or some months to actually break out, but unless this broadening concentric circle of "outrage" is contained, a global war may be in the offing.
Just as Biblical prophecy foretells!
DVD
III. Crude oil is threatening to cover a lot more of the world now that BP has failed to stop the leak and now that hurricane season is bearing down upon us.
The depiction of this Illuminati Card Game may turn out to be reality: most of the world might be covered in slippery crude oil before the gush is plugged.
NEWS BRIEF: "BP Gulf of Mexico oil leak disaster: Experts say it may gush till August ", Mirror.co.uk News, 6/1/2010
"Experts believe the Gulf of Mexico oil leak may not be stopped before August. Oil giant BP are to make yet another attempt to plug the pipe, but the company admit it will not stop the spill completely and there is no guarantee of success. At least 20 million gallons have now spilled into the Gulf of Mexico, affecting more than 70 miles of Louisiana's coastline."
"White House environment adviser Carol Browner said the leak was 'the biggest eco-disaster ever', adding: 'More oil is leaking in the Gulf of Mexico than at any other time in our history'."
However, the damage may be about to increase exponentially.
NEWS BRIEF: "BP Oil Spill Threatens Wider Coastline as Storm Season Starts ", Business Week, June 1, 2010
"Oil from the biggest spill in U.S. history could spread this week to threaten the coasts of Mississippi and Alabama, according a weather forecast that comes as the Atlantic hurricane season officially starts."
Can you imagine the horrific mess which would occur if hurricane-force winds of 200mph whips the oil into a froth? Not only would shorelines now exposed be in greater danger of terrible pollution, but the oil might be carried by these winds a significant distance on shore. Fertile farming lands might be ruined and the carnage amongst wildlife could be savage.
Remember that each Illuminati Card represents an action the Illuminati is planning to take which would overthrow our existing civilization so that they could set in place the New World Order. Therefore, this oil rig explosion -- which is fulfilling the Illuminati Card exactly -- was carried out by the Illuminati and not an accident.
What does the Global Plan want to achieve here?
1) Institute a Fascist System, where the private companies are still held in private hands, but the government steps in with significant new regulatory authority. Already, the Obama Administration is setting in place heavy-handed new regulations.
Once the United Nations, or some other global authority, adopts much of the new Obama regulations, the Fascist takeover of the oil industry will be complete.
2) Millions of acres of prime woodland and farmland might be set aside by the government so it can "recover" from this oil spill. Remember one of the cherished goals of the Illuminati is to set aside over 50% of all America from "human habitation". We cover this goal in NEWS1695, which features the map of the United States after over one-half is declared to be free of human habitation.
Quoting a segment of NEWS1695:
"What no one in leadership is telling you is that these areas designated to be set aside on this map will be swept of all human living and/or development, as part of the 1972 United Nations Biodiversity Protection program. This plan literally conceives of setting aside huge areas of the world where no humans can live -- will be allowed to live -- or work, or play. While this plan is global and is being instituted globally, we will limit our study of it to the United States. [The entire plan is published in a report entitled, "Our Global Neighborhood: The Report of the Commission On Global Governance", Oxford University Press, ISBN 0-19-827997-3, 410 pages long. You can order from any bookstore using the ISBN Number, above.]
"This plan in America is called the "Rewilding" of America. This term means to re-wild this continent. In other words, they plan to sweep aside all evidences of human endeavor, i.e., homes, businesses, structures, entire cities, allowing the land to go back to its natural state, before the wicked White Man took the land from the Native Americans (Indians). Using Presidential Directives, normally exercised through various Federal Government agencies, this "rewilding" project will be accomplished by declaring huge tracts of land completely off limits to humans. These tracts of land would be called 'reserves'. Reserves would "include wilderness areas and national parks while inner buffer zones would permit no agriculture, no more than 0.5 miles of road per square mile of land, primitive camping, and only light selection harvesting of forests. The June 25, 1993, issue of Science magazine reports that the plan calls for 23.4% of the land to be put into wilderness (no human use) and 26.2% into corridors and human buffer zones (very limited use by humans)." [Op. Cit., Brannan, p. 2.; emphasis added]
If huge segments of land are polluted by oil, we believe the Obama Administration could very well step in to force implementation of this horrific United Nations ideal. Already, much land in America has been declared "Rewilding" area, using a variety of tactics and excuses.
What better excuse could there be than to declare land polluted by oil as "Rewilding"?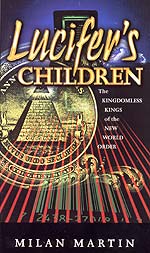 DVD
IV. The prestige of the International Criminal Court is being built up so that, one day, this Court will rule over you and me rather than American courts!
NEWS BRIEF: "International Criminal Court has 'altered behaviour' ", BBC News, 31 May 2010
"The International Criminal Court (ICC) has forced governments to alter their behaviour in the eight years of its existence, the UN chief has said. Ban Ki-moon told a summit in Uganda discussing the Hague-based court that it had curtailed impunity and had broken new ground on victims' rights. But he called on member countries to step up co-operation. "
Why should Americans be concerned at what the International Criminal Court is doing in the Hague? The impact upon us could be exceedingly severe.
I was trained in the 'Old School', which recognized National Sovereignty as the only true type of government which would protect the lives and welfare of its particular citizens.
Remember these facts about individual governments versus a global government.
At the Tower of Babel [Genesis 11], the peoples of the world spoke one language, and they physically lived in one area of the world rather than spreading out to fill and to subdue the earth, as God commanded in Genesis 9:1. The people became filled with pride and rebelled against God. They decided to build a religious worship tower as the symbol of their rebellion. They had formed a One World Government, Religion, and Economy.
In anger, God moved against this monumental human effort. He instantly created many different languages so that men could not communicate with each other in finishing their worship tower. This sudden change in the languages spoken by the people caused the construction of the tower to immediately cease. Further, the people who could understand each other coalesced into groups and began to move away from the groups who spoke a different language. This was the genesis of nations.
God made it quite clear that His plan in this age was for many nations to exist, none of which would ever gain global control. (Daniel 2:21)
Satan's plan of rebellion has always envisioned bringing all nations back under a single global control. The Bible states repeatedly that, for a very short time, at the End of the Age, God will allow Satan to bring the world back under a one-man, global government. This single ruler will be Antichrist, aided by the False Prophet.
The very fact that all the functions of society (Government, Economy, Religion) are rapidly going global to an unprecedented degree, is reason enough to know that we are at the End of the Age.
We should know that any attempt to promote this globalization of Government, Economy, and Religion is a work of Satan, not God.
Therefore, when the United Nations Secretary General brags on the World Court, he is advocating the godless viewpoint. But our Globalist leaders have steadily conditioned the American electorate to the concept that we need the United Nations to possess power over every nation on earth, including the United States.
Another real danger is that our Court Justices will continue to base their rulings on international law and international precedent, even if such a ruling violates American law. Under this strategy, American law will simply be swept aside, replaced by the global law. Our Justices are already carrying this strategy out, and our unique Judeo-Christian heritage is the major target.
Very soon, probably after a major contrived crisis, the American people will be fully ready to accept the full power and authority of the United Nations government, especially if the supreme leader of this global government is the fully "enlightened" superman, Antichrist.
This is the direction the International Criminal Court is heading -- directly toward Antichrist and his world system.
NOTE: Newsletter continues after the Twitter announcement.